Make Calls
Tamara Radijevac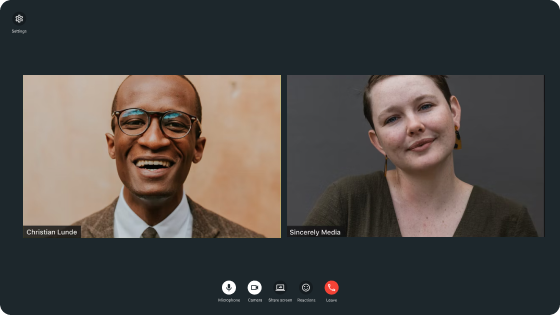 With Pumble, you can make audio calls and connect with anyone in your workspace. To learn how to make audio and video calls in Pumble, check out the instructions below.
This feature is available with all subscription plans.
Start a call
Navigate to your DMs
Choose a member
Click on their profile
Click CALL
or
Click the information button at the top right corner
Click the Call button next to the member's avatar
or
Click the Call button in the Details section
The call will start immediately.
You can also start the call in the group chat or channel you're a member of, by clicking on the members avatar and click CALL.
Manage a call
Once you initiate the call, you can manage it in various ways:
Turn microphone and camera on
Share screen
Start a call
Choose a teammate and open a DM, either from the home screen, or DMs tab
Tap the phone handset icon at the top right corner
or
Tap on their profile photo
Tap CALL
The call will start immediately.
Share screen option is available with Paid subscription plans.
At the moment, calls are available in 1:1 form in DMs. Group calls in group chat and channel will be available soon.