Copy Link to Message
Tamara Radijevac
If you'd like to refer to a specific message you received and share it with your team member, you can manually copy a message link and paste it in your chat. When you click on the link, you'll be redirected to the chat, or channel and the message in question will be highlighted.
Hover over the message you'd like to share
Click the three dots
Choose Copy link
Paste and send the message link
Once the other user clicks on the link you've sent, they'll jump to the conversation that contains a specific message that was shared with them.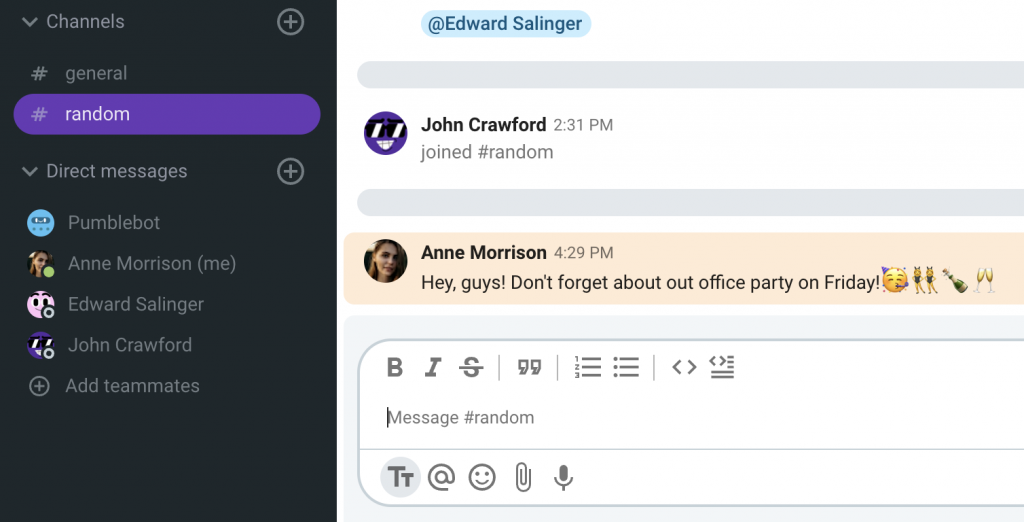 Link to a message from a private channel or a DM you have no access to, will redirect you to a general channel in your Workspace.