Bring communication in your startup to a higher level
Running a business is hard work — from managing teams to juggling finances, there's a lot to handle. Since effective communication is necessary for a good business, there are tools that can help overcome common challenges in the collaborative process and improve knowledge sharing, creative thinking, engagement, and efficiency of your team.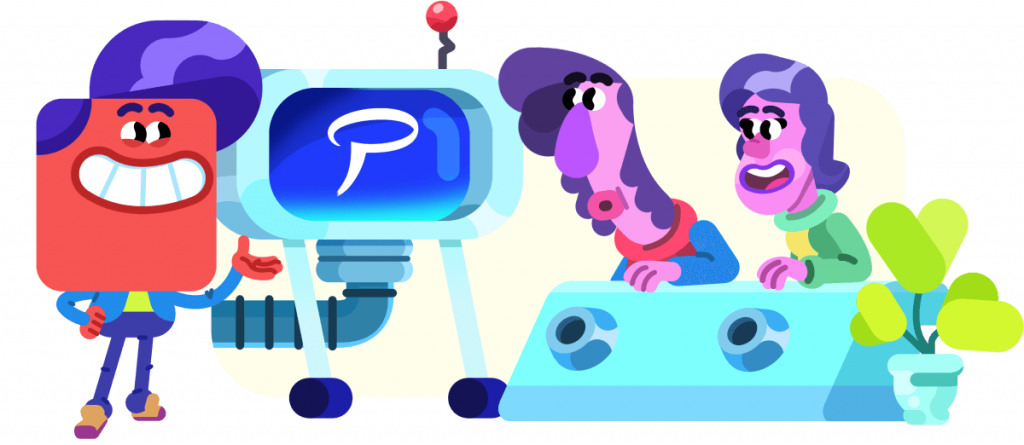 As a starting business, being able to connect and stay aligned with different teams in different places is essential. If everyone isn't on the same page, the company won't be able to provide great results for the clients.
What is Pumble?
Pumble is a popular and easy-to-use app for business communication, replacing numerous calls and emails — but it can also assist in monitoring projects and supporting workplace culture.
The purpose of this business communication app is to replace email and in-person meetings in order to completely transform the way people work and improve cooperation. Pumble's primary function — channels — is one of its useful features, as are:
Direct messaging,
Voice and video calls,
An unlimited message history, and
File sharing.
Channels are spaces where you can keep all communication regarding a certain topic in one place, rather than across several emails in different inboxes. You can create a variety of different channels depending on your needs. For example, there is the #general channel, which functions as a sort of the main channel for everyone in the organization. You can also create channels with a more specific purpose, such as an #announcements-only or #internal-comms.
Channels can be public (#) or private (🔒), allowing management topics such as 🔒talent-management to remain hidden from the rest of the organization. During channel discussions, you can use "@" to draw the attention of a specific teammate to an issue. You can also ping everyone currently active in the app using @here or make sure an important message reaches everyone in the channel, regardless of their availability, using @channel.
Why is Pumble better than email?
The answer to this question is clear — because it is well-organized and fully searchable, and it allows you to collaborate in real-time.
How many times have you wasted hours searching for an attachment in an email, just to realize that you trashed it? In Pumble, every piece of info and file ever sent is easily accessible. You can also pin important messages so that they're always a click away and rely on Pumble's sophisticated search feature to pinpoint any message in your unlimited history.
How often are you distracted by colleagues or overwhelmed by numerous emails coming and pinging at the same time? In Pumble, you can set your status to "away" and respond to your teammate's question in the relevant channel when you are ready.
Pumble is also great when you want to communicate in real-time. The app even allows you to make voice and video calls, so you can discuss important things live directly through the app.
Another advantage of Pumble is that you can actually set times when the app "goes to sleep." For example, you can choose not to receive notifications in the evening when you want to relax. Pumble helps you set clear boundaries between your work and personal life.
How can startups benefit from Pumble?
So, what does Pumble offer to startups that emailing doesn't?
Your employees can stay connected no matter where they're located
Saves time by reducing the need for constant meetings
It allows for fewer distractions
It's incredibly intuitive and easy to use
Your employees can stay connected no matter where they're located
Not all businesses have all of their employees in one place, especially as more remote and hybrid organizations emerge, allowing employees and freelancers to work for organizations in different towns, states, and even countries. If your company operates in a similar manner — with people located all over the world — excellent communication and easy collaboration are critical to the business' success.
Pumble allows employees to communicate and share files quickly and easily. You'll have 10GB of free file storage per workspace, and you can upgrade your subscription to the PRO plan to get 10GB of storage per user. 
You and your teammates can also use Pumble on any device or operating system, be it iOS, Android, macOS, Linux, or Windows. Pumble automatically and instantly syncs the messages, files, and documents in all your channels and DMs across different devices.
Saves time by reducing the need for constant meetings
Due to the efficiency in communication that Pumble brings, employees don't have to sit through countless meetings and can instead spend more time being productive.
On average, in the US, there are over 11 million office meetings per day. Furthermore, an employee spends roughly 5 hours in a meeting per week and over 4 hours preparing for them — which is basically an entire day of work per week. Now, you can significantly reduce that time with the help of instant messaging, file sharing, and other time-saving features of Pumble.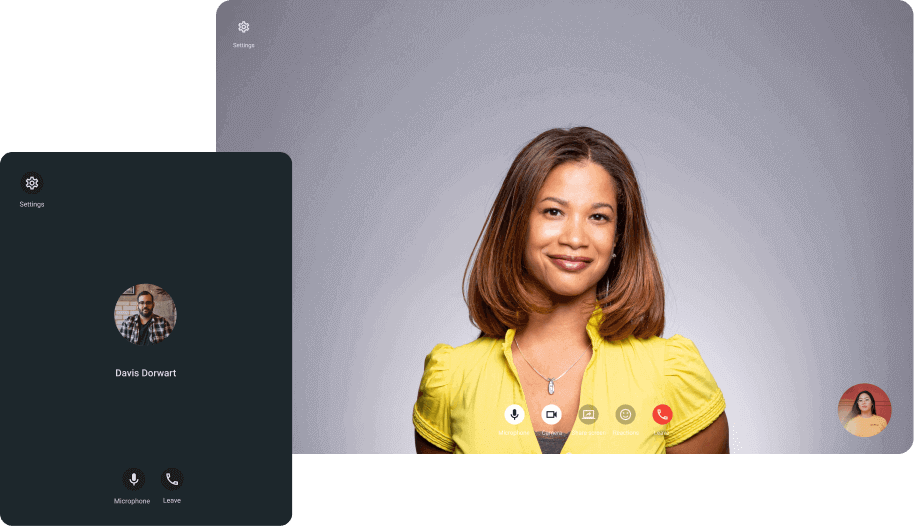 Moreover, you can even make your meetings more efficient. You have a quick question for a colleague? Instead of scheduling a formal meeting, you can hop on a quick video or voice call directly in Pumble.
You're one click away from your teammates — to hear their opinion or share your visual ideas with them. While video conferencing has gained popularity since the COVID-19 pandemic, many people still prefer voice calls. 
Studies in the UK and the US show that people spend more than 163 billion minutes on voice calls per year even with the rise of video calls.
Fewer distractions
Over three million businesses actively use Facebook Messenger or groups every day for internal communication. This is great when all your colleagues use Facebook, but it isn't necessarily a good thing. By encouraging your employees to spend time on social media, you run the risk of them getting distracted by unrelated content on their news feed or other messages.
Pumble allows all users to stay on top of business communication and not get distracted by other content that is unrelated to work. By default, only direct messages (DMs) and mentions will trigger notifications in Pumble. Moreover, you can change your preference to be notified about all new messages sent in conversations you're a part of or nothing at all.
Easy to use
Pumble has taken many of the fundamentals of other team messaging platforms and applied them to a professional platform. As of January 2022, two billion users were accessing WhatsApp messenger on a monthly basis. This means that most people out understand how to use similar platforms and do so on a regular basis — there's no steep learning curve.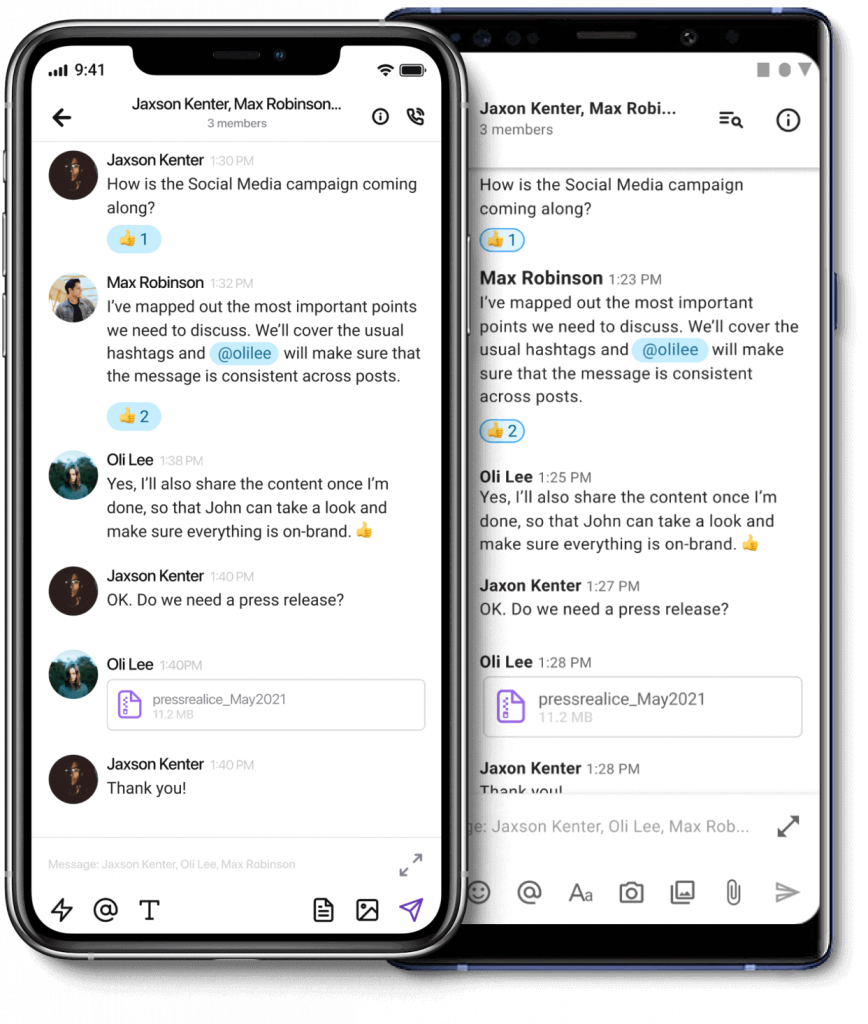 Another great feature of Pumble is that it has iOS and Android apps that will allow you to receive updates and notifications directly on your mobile device. This makes it easy to access your messages on the go.
What you'll get with Pumble
The best thing about Pumble is that it saves the entire history of all of your team's messages. This feature is available across all pricing plans — FREE and PRO. You may quickly go through previous messages to find the necessary information using Pumble's search functionality.
Channels
Channels are methods of categorizing various topics. Depending on how you choose to organize your workspace, you can have a channel for each team, project, or topic.
Pumble's channels provide a ton of flexibility. Here is an example of how you can organize them:
Teams — create a channel for each different team in your startup, such as:

#marketing
#design
#finances

Clients — you can have a channel for each client, for example:

#make-a-wish
#extra-life-4-kids
#anime-for-humanity

Topics — have separate channels for business and fun topics.

#memes
#project-alpha
#books
If you follow these guidelines, you should have an organized workspace in no time.
External collaborations
With Pumble's PRO plan, you can invite others to your workplace using guest access. This allows clients and partners to join your communication channels effortlessly and avoids those uncomfortable email exchanges everybody is far too familiar with.
Voice and video calls
Organize one-on-one meetings with your clients and start negotiating with them face-to-face. Share your goals and plans, more information about your product or service, and how they can benefit from using it directly in Pumble.
Why is Pumble good for your startup?
Apart from facilitating business communication, you can use Pumble to boost morale within your workplace. You can build a channel that is essentially a "water cooler discussion" in which your team can chit-chat, post entertaining videos, share team photographs, and bond over jokes.
And, if your team members become distracted, they can mute those channels or turn on a "Do Not Disturb" option that disables app notifications for as long as the feature is active.
So, to sum it up, with Pumble you can:
🗂Organize communication through channels
📂 Upload and store files
@ Make specific mentions of people
📱 Communicate from anywhere (desktop & mobile app)
📩 Message groups or individuals directly
🎥 Conduct video calls
📞 Easily hop on voice calls
🔎 Search unlimited messages
📌 Pin and save items
Set up a free version of Pumble and get unlimited users and unlimited message history.
Conclusion
Manage all aspects of your startup in one flexible workspace. Pumble is the ultimate collaboration tool to keep your projects and team on track. Use it to communicate your ideas, tasks, plans, and processes. Whether you're dreaming up new products, planning a campaign, or setting a clear vision for your team, Pumble is the perfect place to start. Share images, videos, notes, tasks, and more to bring your ideas to life and invite your team to work together from anywhere.