According to Zippia's networking statistics, 85% of jobs are found through networking, and 70% are never publicly published.
So, although tidying up your resume and sending it to employers is the well-known base for landing a new position, it will rarely get you very far.
Establishing and nourishing a strong professional network has shown great success in career advancement and opening doors for new opportunities.
In this blog post, through a variety of helpful tips and insights, we will teach you:
What networking is,
How to network properly,
How to start networking, and
How to network when you're shy.
Let's start.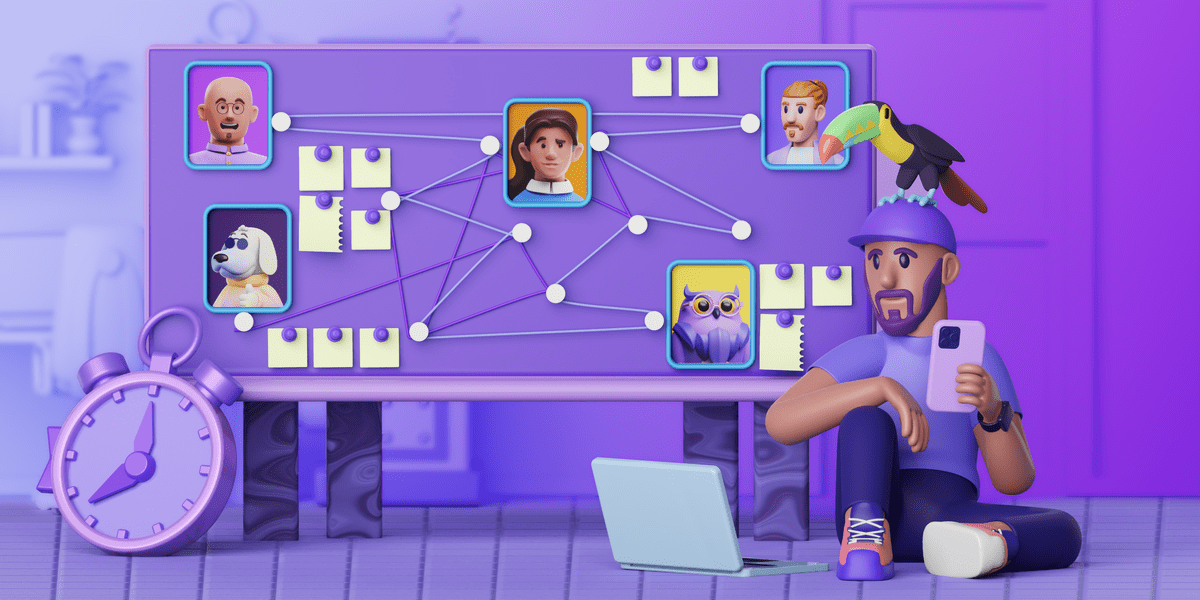 What is networking?
Business networking is building professional connections with people in and around your field. These connections are mutually beneficial and are less formal than other types of professional relationships, such as mentorships.
Networking is vital in the ever-changing world of job hunting where you need to gain attention and be recognized by the right people. Specifically, it can help you:
Build beneficial business connections,
Open doors to new opportunities,
Access valuable insights and information,
Exchange ideas and knowledge with like-minded people, and
Get career advice and guidance.
Luckily, you network every day everywhere you go, without noticing it. Everyone you meet and converse with can be a part of your business network — thanks to the great power of interpersonal communication.
However, it's best to also be intentional about it — let's learn how to excel at networking and use it to your advantage.
💡 Pumble Pro Tip
While learning how to expand your network is very important, you should also always be improving communication within your company. Here are some tips that can assist your effort of career advancement and taking new steps in your position:
Tips on how to network effectively
As we mentioned before, everyone can benefit from knowing how to network professionally. No matter your industry or field of work, there are a few important things you always need to apply while trying to expand your business network:
Get a head start,
Know your value,
Be helpful (+ foster meaningful connections),
Be direct, and
Stay in touch.
Implementing these tips in your strategy will set you apart from other job applicants, help gain recognition for your work, and help you form long-lasting relationships with other professionals.
Let's learn more about each tip.
Tip #1: Get a head start
Getting a head start on networking will help you from seeming too eager when asking for help — because you will already have a solid network of contacts who know you and want to help.
It will also make networking a whole lot easier and more relaxed as you lay down the base for productive business connections.
So, make an effort to meet new people, engage in meaningful conversations, and expand your network before you need assistance with your career — i.e., well before it becomes a necessity. This way, you can build honest relationships and a good reputation for yourself as a professional.
With over 20 years of experience as a Corporate Executive and Board Director, Victoria Pelletier agrees that you should network at any and all times and form authentic relationships.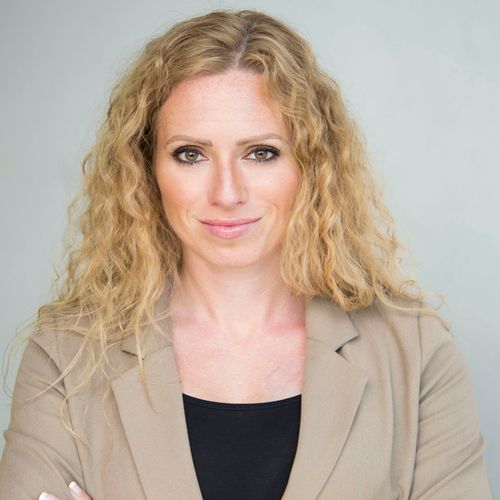 "Always be networking; it's not a dirty word — think about it as 'community building' and come at it from a place of developing genuine connections and relationships. Although there should be a strategic intentionality to networking, i.e. to target customers/clients to buy from you and/or prospective leaders and employers to hire you, you should also be incredibly open to organic opportunities. You never know who is connected to whom and who might be riding the elevator or at the coffee shop beside you. Build your network when you don't need it so that it's there for you when you do."
💡 Pumble Pro Tip
You should aim to increase your visibility as a worker even when you are not in the pursuit of a new job. Being credited as a hard-working professional will undoubtedly make you stand out from the crowd. This recognition will also help your networking efforts. Learn how to do so in our blog post:
Tip #2: Know your value
If you are new to networking, you may feel as if you are begging people to help you. Or, perhaps, you can't shake the feeling that you are using others for your own personal benefit. But in reality, this is far from the truth.
Networking is mutually beneficial. You might start off in a "lower position" and require more professional assistance, but you always have something to offer. Be confident in your abilities and what you bring to the table.
Believe in your capabilities to help others, regardless of whether the help includes your professional advice or providing useful information.
💡 Pumble Pro Tip
Your confidence and overall networking abilities will grow much stronger when you master the most important communication skills. Become proficient in exchanging information and ideas with your new professional connections by reading our learning guide:
Tip #3: Be helpful (and foster meaningful connections)
Apart from asking for help when you need it, while networking, focus on contributing your knowledge and experience toward helping others.
Engage in active listening when it comes to the other person's interests and aspirations. Suggest articles, books, speeches, or anything else that you believe they would find interesting and helpful. This is a great way to get in touch later — by sending people what you recommended in your conversation.
After all — networking will feel a lot easier when you are truly engaged and invested in having a quality discussion.
💡 Pumble Pro Tip
If you don't know how to start a conversation naturally, we have you covered. Read through our extensive list of best ways to start a professional conversation and you will be well on your way to dialogue excellence.
As the Founder and CEO of the public relations agency Better Together with over 15 years of experience in the communications field, Catharine Montgomery is well aware of the importance of quality versus quantity when it comes to gaining contacts through networking.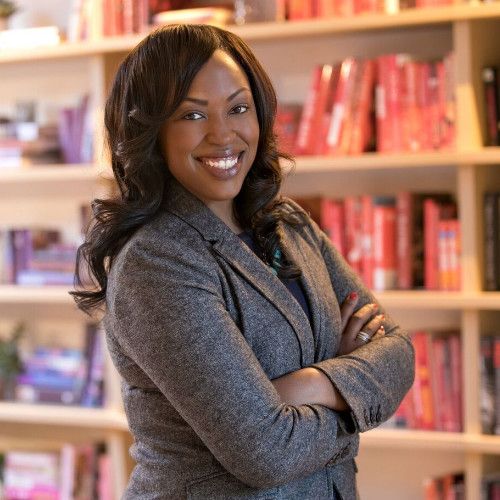 "Effective networking hinges on authenticity — a lesson I learned while building my agency Better Together through strategic connections in varied organizations. My top networking tip would be to emphasize creating meaningful relationships over accumulating numerous contacts. It's vital to engage in a way that showcases genuine interest and reciprocates value, fostering a foundation where professional connections can mature into partnerships or collaborations."
Therefore, you should not feel discouraged if you leave a networking event without reaching your goal of new connections. It is always a success when you take part in enjoyable talks — that's how you build a solid ground for long-lasting professional relationships.
Tip #4: Be direct
Being direct will help you stay focused and on track — and will ensure you don't spend too much time talking to only one individual.
We spoke to Juliette C. Mayers, an author and expert in strategic networking, about the importance of directness when conversing with new people.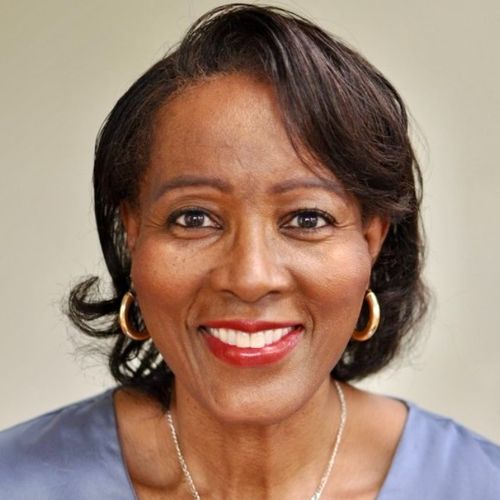 "Be clear about what you want. I call this your 'grand vision.' Without it, you will waste a lot of energy and time. Clarity will allow you to focus on people and activities aligned with your goals."
Being straightforward fosters clear communication, which can lead to more meaningful connections. Additionally, directness can help you demonstrate honesty and credibility in every interaction.
Tip #5: Stay in touch
No networking interaction will matter if you don't continue it after the initial event and introduction conversation. Always exchange contact information with people you speak to and follow up to ensure you are remembered. Staying in touch with other professionals is a crucial step to successfully nurturing your business network.
So, after receiving a business card, send your new contact a message on LinkedIn within the next 24 hours and include a part of your conversation in it. That way, they won't mix you up with one of the many other people they spoke to at the event.
Certified Career Coach Emily Worden explains how you can organize the information about new contacts you meet: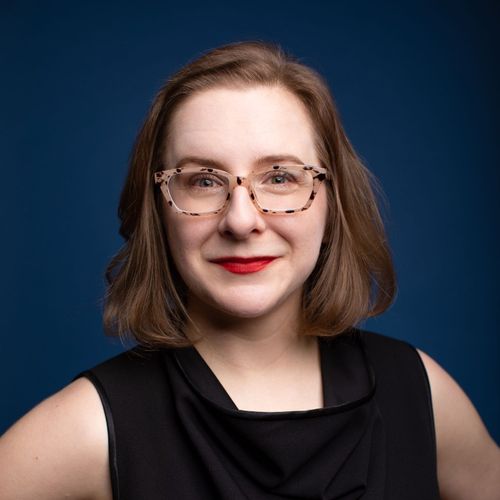 "Start a spreadsheet (or document) of everyone you reach out to and meet. Include information about when, where, and how you met them. Include any topics you discussed. If they mentioned anything personal, like their family or pets or favorite hobbies, write it down.
Then, reach out to your network once a quarter (every three months). Ask about their kids/pets/hobbies and include an article about a topic that would interest them. This way, you are providing something of value while reminding people you are there. Make a habit of nurturing your network so it's ready to help you when you need it."
Additional tips: How do I start networking?
All great achievements are backed up with good preparation.
Now that you recognize the significance of building a strong business network, it is time to get ready before you try it for yourself.
If you are new to networking, these are the key tips you should follow before attending your first networking event:
Set a goal,
Get your materials ready,
Prepare your pitch,
Attend the right events,
Do your research,
Stay consistent.
Let's delve deeper into each tip.
Tip #1: Set a goal
You will never know how to go about doing anything without first setting your goals and priorities straight. The key is to determine what you want to happen when going to a networking event, and then develop a plan for how you wish to achieve that.
Goals can be very simple or have a more focused approach, such as:
The number of people you want to meet and converse with,
The number of contacts you wish to exchange,
Hearing about job opportunities,
Getting more clients for your business, or
Making plans to meet up with someone the following week.
Once you have committed to a set of goals, you can confidently dive into networking.
💡 Pumble Pro Tip
It is easy to have many aspirations and ideas for your career, but they need to be specific and organized to progress from wishes to reality. Learn how to define your goals and utilize them to improve your workplace communication, by readingour article on the topic:
Tip #2: Get your materials ready
Be sure to come prepared for any networking opportunity. This will ensure you feel more confident and ready to tackle the networking world.
For one, freshen up your resume and your LinkedIn profile, and make sure they are up to date.
Also, bear in mind — although almost everything is online nowadays, research shows that 95% of people say face-to-face meetings are essential for long-term business relationships. When meeting in person, it is standard practice to exchange business cards and contact information. So, come equipped with your own business cards, as well as a business card holder wallet to put the ones you receive from others.
Tip #3: Prepare your pitch
Another good practice to adopt when networking is to decide how you wish to present yourself. Come up with a short and straightforward introduction as well as answers to the most common questions.
Think of how you want to introduce yourself in an effort to come across as a secure and hard-working professional. This will keep you from rambling and losing your train of thought.
However, you should steer clear from overly pitching yourself and, thus, possibly causing an uncomfortable situation for your interlocutor. After a concise and confident introduction, move forward to asking questions and showing interest in the other person.
You do not want to apply pressure on anyone to help you. Genuine professional connections enriched with common interests and meaningful conversations will naturally result in lending a helping hand when possible.
Tip #4: Attend the right events
When you learn how to network, you'll know where to invest your efforts. You do not want to waste your time signing up for every event in your area. Some of them will definitely be of little relevance to your career or industry.
Even if you are just starting out with networking and would like to practice your skills, focus on gatherings that will help you take a step closer to achieving your professional goals.
Our contributor, Catharine Montgomery, explains how you can target the right events and groups: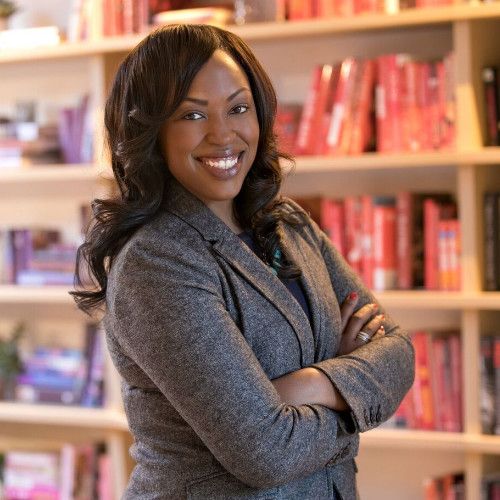 "For beginners in networking, it's important to target events and groups that align with your professional and personal interests, ensuring a common ground to initiate conversations. Navigate toward environments where you can demonstrate your knowledge and passion, gradually enhancing your visibility and credibility in the sector."
So, ensure that your network involves people that reflect your future goals and aspirations. It would be best if you were to reach out to people:
You admire,
Who work at companies you would like to be a part of, or
Who have the career you are working towards.
Tip #5: Do your research
When possible, explore the guest list before a networking event. Go over the agenda for the event and review the topics, speakers, and activities.
Research the background and interests of some key attendees. Pinpoint a few people you would like to meet and make it a goal to introduce yourself and exchange information. Identify how to network with them, what you can offer them, or what questions you can ask.
You may also tailor your introduction to the specific needs of a few people you are particularly interested in.
Tip #6: Stay consistent
Networking is not a one-off thing. You need to nurture your circle of acquaintances and always aim to expand your network.
So, don't disappear after getting what you want from someone. It makes you seem dishonest and as if you only used them for your personal gain. Remember that networking is a two-way street that requires two-way communication.
Truly wanting to help, aside from just being helped, is what will allow you to form long-lasting professional relationships. Also, always make a point to express your gratitude when someone helps you in any way — that's another thing you can be consistent about.
Additional tips: How do you network if you are shy?
Perhaps talking to new people is not your forte. Not everyone is extroverted and comfortable interacting with strangers.
But, do not shy away from all of the opportunities networking can bring you. Investing your time into refining your networking skills will leave you feeling assertive and ready to reap the rewards.
There are several useful professional networking tips and techniques for people who are more reserved but wish to expand their careers, such as:
Practicing networking with your friends and family,
Reaching out to old contacts,
Focusing on active listening,
Utilizing online platforms, and
Seeking smaller events.
Let's take a closer look at each of these tips.
Tip #1: Practice networking with your friends and family
Juliette C. Mayers pinpoints her best networking tips for beginners that never fail — practice and join forces with people you're already comfortable with, i.e. your friends and family.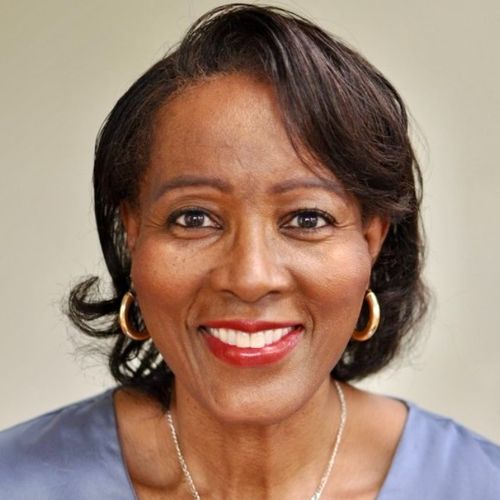 "Practice your introduction with people you know. Also, attend events with a colleague or friend."
Once you have gotten the hang of introducing yourself in a professional manner and talking about your work with your loved ones, you can confidently move on to meeting new people related to your field of expertise.
Also, about going to events with people you know — they can introduce you to others and act as your professional wingman. This will likely help you get comfortable with the typical networking setting — and eventually move on to doing it on your own.
Tip #2: Reach out to old contacts
As we've already established, talking to people you already know isn't as scary as meeting new ones. Luckily, Forbes lists contacting individuals you have previously met as one of their top five winning networking strategies for 2023 — and expands on this being a great starting point for networking beginners.
First, try to briefly catch up with an old contact before diving into your intentions. You do not want to come off as taking advantage of them. However, if you are contacting a busy individual, it would be best to be mindful of their time and cut right to the chase.
If, due to busy schedules, you are not able to regularly meet in person, a good substitute would be an online video call through a team communication platform, such as Pumble.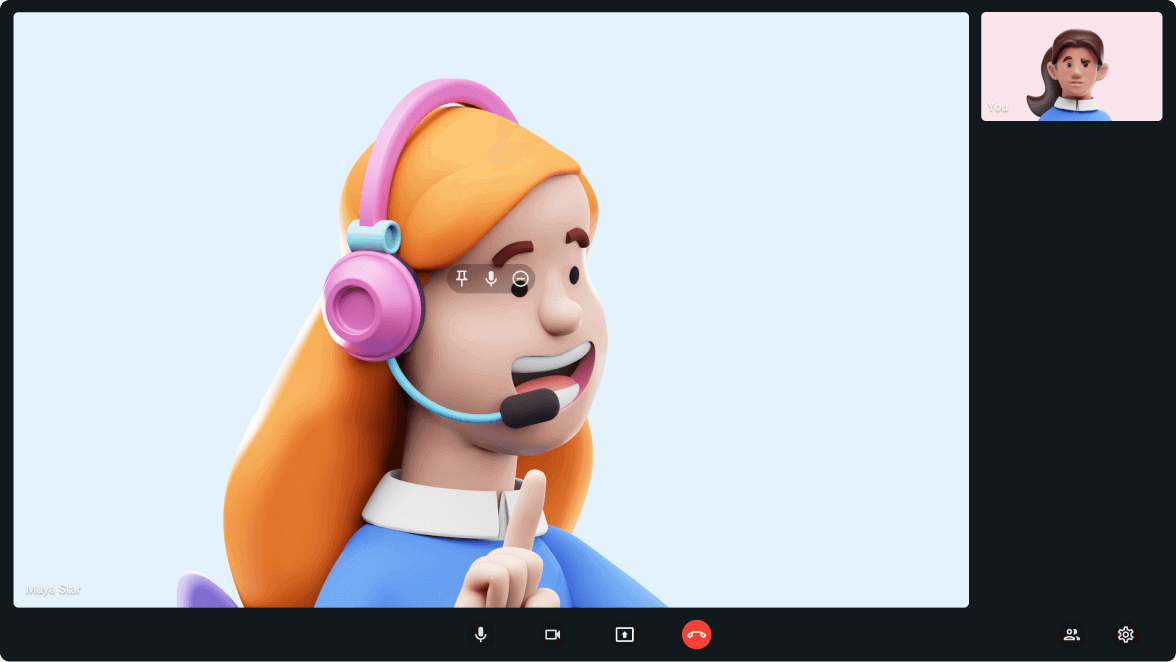 Tip #3: Focus on active listening
Networking doesn't mean you have to talk to a million people all day. More often than not, active listening and genuine interest in the other person will make you stand out and be remembered as an interested individual.
Most people love to talk about themselves, which gives you the perfect opportunity to get out of the spotlight and listen more than you speak.
While actively listening to a contact, it is always a good idea to ask good questions, to showcase your interest in what the other person is saying. Provide feedback to their answers and encourage them to keep talking.
For example, ask open-ended questions and the right follow-up questions — this should be especially easy if you have done your research and have some background knowledge of the person you are talking to.
💡 Pumble Pro Tip
To learn more about all the advantages of active listening, read our Knowledge Hub article on the topic.
Tip #4: Utilize online platforms
Another thing we already established — not all networking is done at in-person events. So, take advantage of the convenience of online platforms and use them to network from the comfort of your own home.
For example, explore professionals on LinkedIn and send connection requests. However, refrain from using the general messaging that is already included. Instead, personalize the message to the individual you are reaching out to — in an effort to stand out from the crowd, by showcasing value from the get-go.
Victoria Pelletier gives her two cents on the topic of online networking: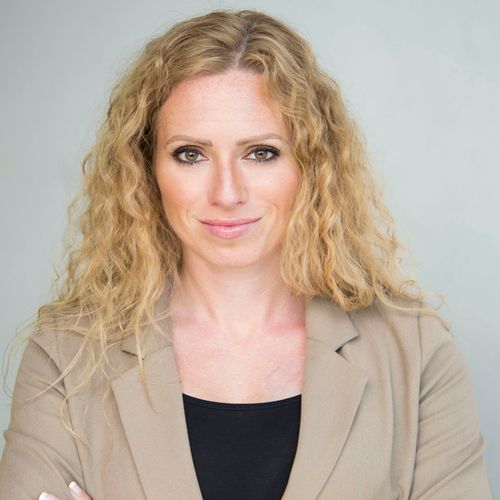 "LinkedIn and other social platforms make it much easier to get a start with networking versus walking up to someone new at a conference IRL. I jokingly call it 'electronic courage' — it's easy to send a connection request with a short note to connect with someone and then begin to engage once they accept
Communications expert, Catherine Montgomery, shares her networking tips for professionals who prefer online communication, and how they can make use of it as a starting point.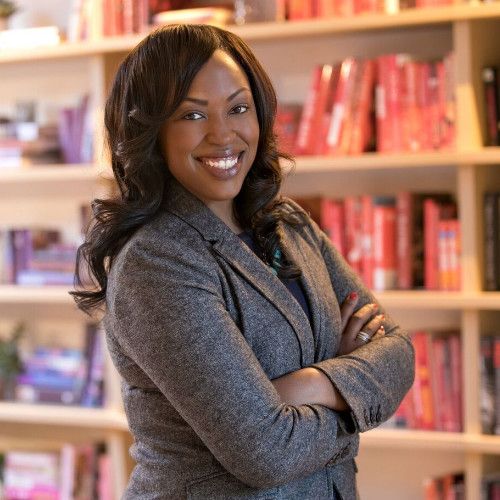 "Shy individuals might find networking daunting, but remember: it's a skill that can be developed. Start with smaller, focused events where you can gradually build your comfort and competence in networking scenarios. Leverage online platforms to initiate connections, moving toward face-to-face interactions as your confidence grows. Networking doesn't demand extroversion, but rather a genuine willingness to connect, share, and learn from others within the professional sphere."
That being said, Victoria Pelletier also highlights the significance of in-person meetings after breaking the ice through online platforms.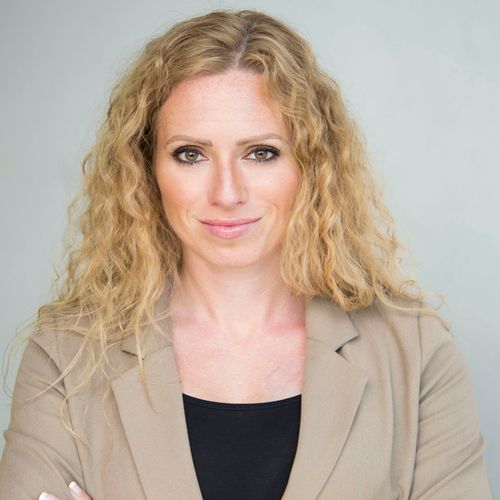 "I do believe, to build a 'real' relationship, you need to move from behind the screen (if possible) to meeting in person or at least a video call. Start by finding common ground and ways to easily converse without feeling forced to make 'small talk.'"
Tip #5: Seek smaller events (and be creative when approaching people)
CEO of Purposeful Networking, Jennifer Lynn Robinson, gave us a few useful examples of how to approach people — and noted how it's best to seek out smaller events.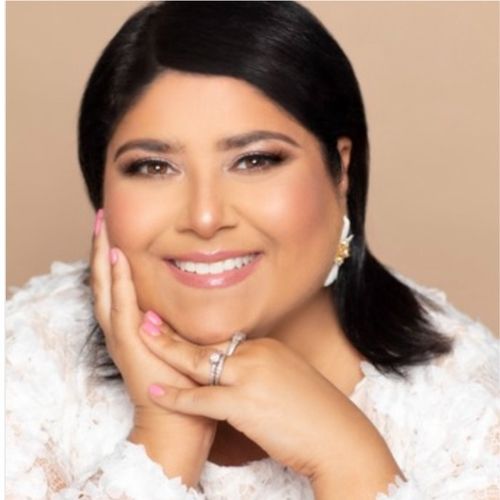 "You do not need to be outgoing to be successful at networking. Just don't set yourself up for failure. For example, seek out events that are under 30 people instead of larger networking gatherings that may seem more overwhelming. If you do not like approaching strangers to initiate a conversation, get in the line for the bar or for food. It will be easier to strike up a conversation in line. You can also ask someone at the registration table or one of the event planners/leaders if they would be willing to introduce you to a few people at the event. Tell them what you do and the type of people you are looking to meet. They will know most people in the room. People are almost always willing to help if you ask."
Conclusion: Effective networking is pivotal for professional growth
Networking is a powerful tool for reaching your career goals and aspirations. It allows you to enhance your business network with a broad and diverse group of like-minded individuals.
To sum up, this can help you:
Get fresh and inspiring ideas,
Share and contribute your experience and knowledge towards helping others,
Build long-lasting relationships, and
Attain your desired professional results.
✉️ What are your thoughts on networking? Has it helped you in your career development? Do you have any tips to share on how to get better at networking?

Let us know at blogfeedback@pumble.com and we might include your input in this or future posts. If you found this article helpful, share it with someone who would also benefit from it.