Invite contractors, freelancers, vendors, or clients to Pumble and give them limited access. Guests role is an extra feature available on our Pro plan.
Managing guests on the workspace
Workspace owners and admins can invite guests to the workspace.
When inviting users, the owner/admin will be able to choose, from a dropdown menu, to invite them either as a regular user or as a guest.
Also, regular users can be switched to guest users by the owners/admins.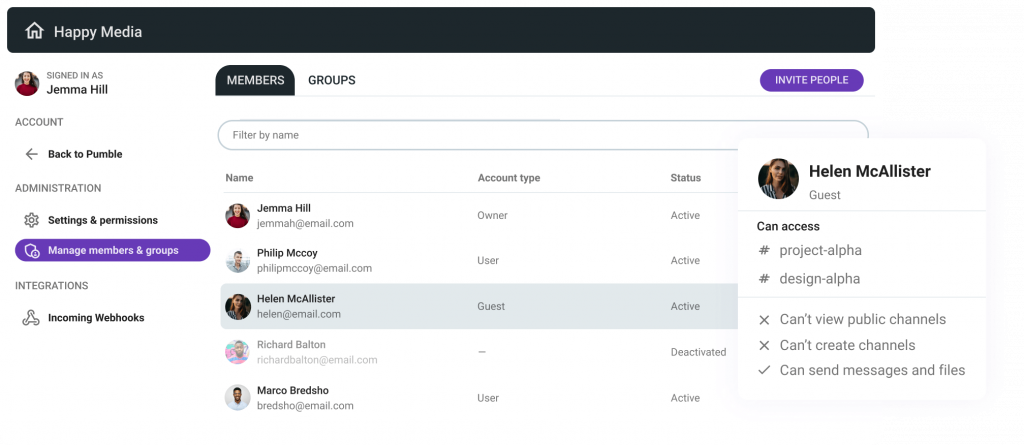 Billing for guest users
There are two types of guests:
Single channel guest, can only be on one private or public channel.
It's free, and you can have 5 single channel guests for every paid user.
Multi channel guest, can be on multiple private or public channels.
It is charged as a regular user.
Deactivation time for guest users
Workspace Admins can decide how long guests will have access to your workspace. There are two options:
Guests can have indefinite access
You can set a custom deactivation time