Schedule Messages
Tamara Radijevac
If you've written a message, but you feel like it's not the best time to send it, you can schedule the message to be sent in the future.
To schedule a message:
Write a message (DM, group chat or Channel post)
Click the Schedule for later icon, next to Send
Choose one of the following scheduling options:

Tomorrow at 9:00 AM
Next Monday at 9:00 AM
Custom time

Click Schedule message to complete the action

If you click on Custom time, you can choose any future date and time slots within a 30-minute interval.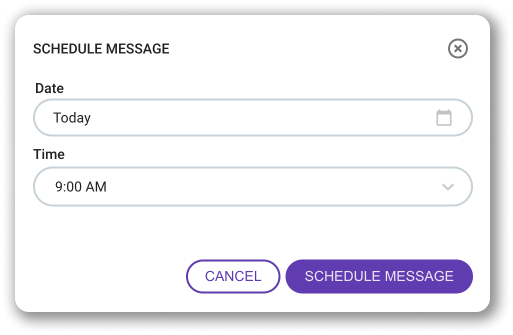 After you've scheduled the message, you'll get the info message above the message box stating the time when the message will be sent and who will receive it (person, group chat, Channel).
If you click on See all scheduled messages, you'll see the list and content of all scheduled messages. Hover over the message to see how you can modify the message (edit its content, reschedule, send or delete).
After you've made all the modifications, you can Save the changes you've made, press Enter or Send now to send the message right away.

You can also see the list of all scheduled messages in the Scheduled sidebar section.