Create a more connected workplace with Pumble
With Pumble, you can help your employees feel like they're at home, wherever they're working from. Usually, employees enjoy more work-life balance, work arrangement satisfaction, and productivity when they have the freedom to arrange their work time. All these factors can be achieved through remote work, but people need a feeling of belonging. That's where digital HQ like Pumble come to shine. Let's see how.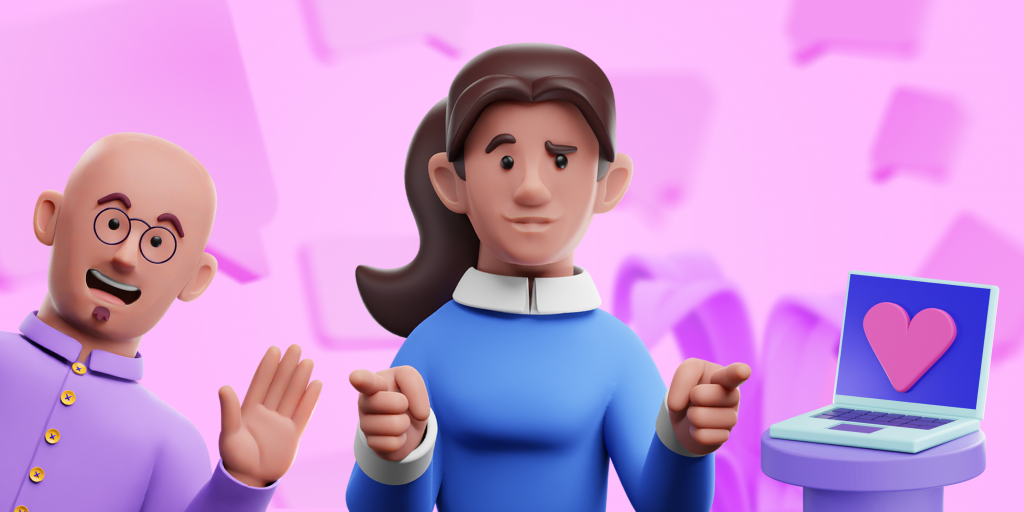 Connect with external partners
Move conversations out of slow, enormously long email threads and bring all the benefits of channels to your work with partners, agencies, customers, and vendors with Pumble. Work can be successful even if you're not in the same place at the same time, allowing colleagues around the world to keep projects moving, or people from all sides to come together in real-time to make key decisions.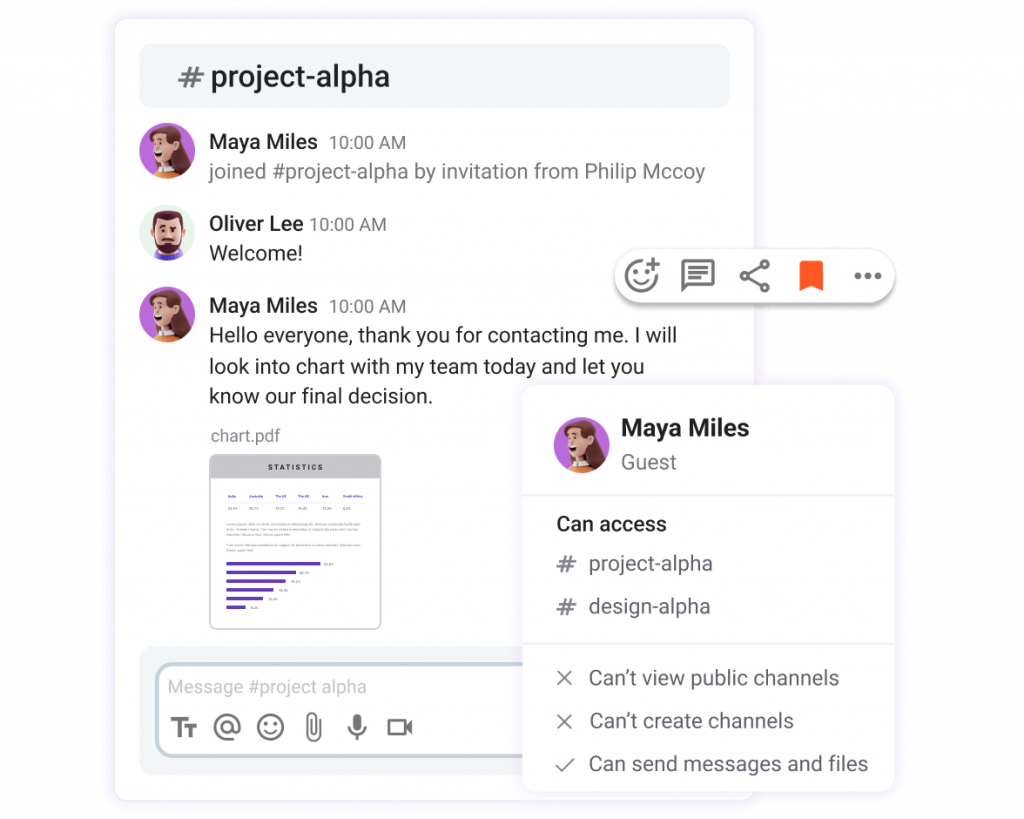 Let others know when you're on/off the clock
Pumble's Do Not Disturb notifications are one of the most effective ways to set expectations with your teammates, letting them know when you're "on" or "off" the clock. Others can continue to send you DMs or mention you in channels, but they'll see an indicator that you're away, and you won't be automatically interrupted. You can also pause notifications temporarily from your user menu whenever you need time to focus on projects.
Never forget things with reminders
Struggling to keep track of all the small things — like remembering to ask your team for feedback on a presentation, or asking a colleague a question first thing in the morning before they're overwhelmed with tasks? With reminders in Pumble, you can set a notification instantly by marking the message you want to be reminded of and when. Pumblebot will notify you at the precise time you've requested the nudge.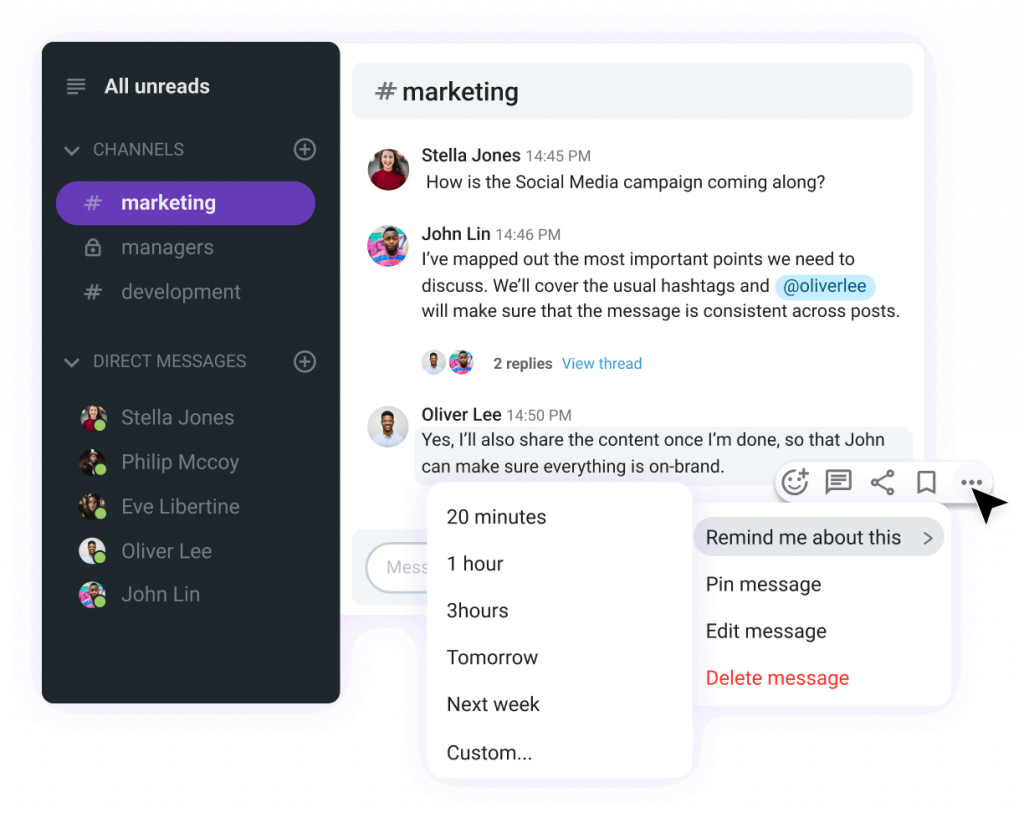 Make your sidebar more comfortable
A regular Pumble workspace can have hundreds of channels, but you don't have to join all of them. Instead, stick to the ones you need day to day, and customize your experience so you don't feel overwhelmed. 
On paid Pumble plan, you can organize your channels into custom sections. For example, your team's brainstorming and announcement channels can sit under one "Team" section.
Feel free to leave channels for projects that are completed or no longer involve you.
Mute channels you only occasionally need (like #music).
Create social channels
According to Forbes, loneliness, and isolation are the largest reported concerns among remote workers. In Pumble, you can create channels designed specifically for socializing among coworkers. This can be anyhing from a #travel_recomendations channel where they can share the best spots from the cities around the world to a #movies channel where everyone can send recommendations for movies. Social channels like those are a great way for employees to find mutual interests and bond with other teammates.
Download the Pumble apps
Pumble's iOS and Android apps let you send updates from anywhere on the globe (where there's data and Wi-Fi 😉). Once installed, you can keep your team in sync, and do it all without missing a beat.

The best way to experience Pumble is through its web and desktop applications. Pumble on Mac is no different from the Web application or the Windows and Linux app.