Whether you've just graduated or looking for a new job, getting your foot in the door can be challenging. You want to show yourself in the best light, but for some reason, you're struggling to find the right words to describe yourself.
While many people dread hearing "How would you describe yourself?" in the middle of an interview, building a strong first impression starts much earlier.
The first time hiring managers and talent recruiters learn about your self-perception and skillset is when they read your resume. So, you should be ready to describe yourself both in written and oral form.
The above situations sound daunting — but, don't worry.
In this blog post, we'll offer tips that'll help you learn how to describe yourself with confidence and humility.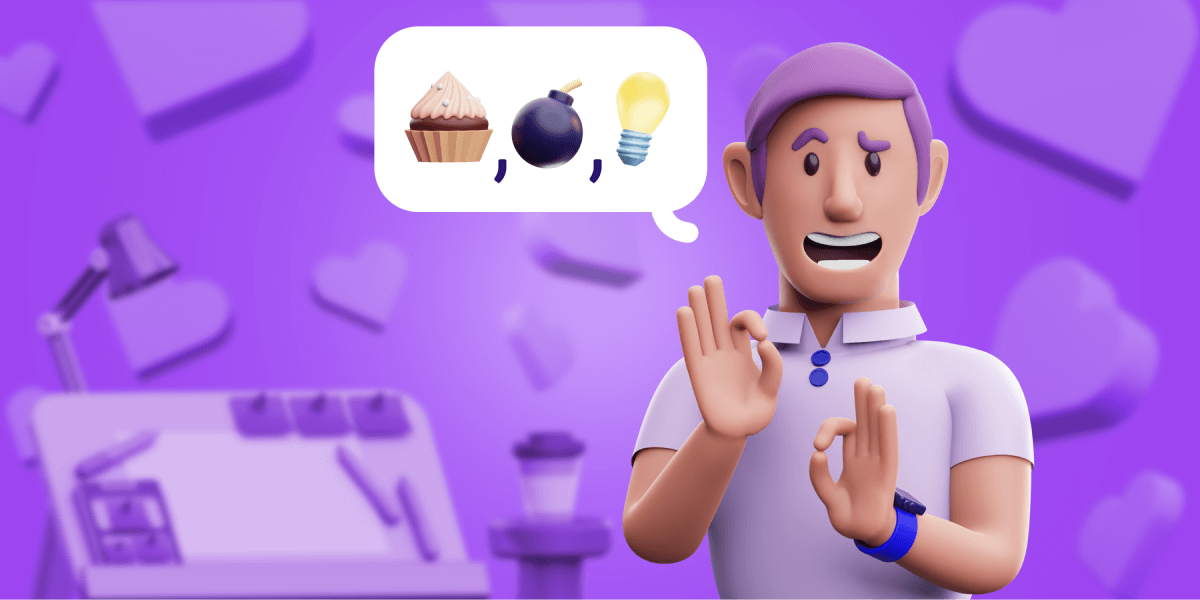 Why do interviewers ask job seekers to describe themselves?
When interviewers ask applicants how they would describe themselves, they're looking for valuable information that will help them find the best fit for the position.
While they want to see how you view yourself, they're also interested in learning about your personality and how well your traits align with the company culture.
Moreover, interviewers appreciate job seekers who have researched the company and understand the responsibilities the position entails. They often pose different versions of the same questions to select the most suitable candidate, so you should be prepared to face some of the most common variations.
Common variations of "How would you describe yourself?"
Interviews can be a high-stress situation, and you may fear that your nerves could get the better of you. Fortunately, knowing which questions the interviewer may pose can lower your stress levels and help you better prepare for the meeting.
During an interview, you might have to describe yourself by answering one of the following questions:
"If you had to describe yourself with one word, what would it be?"
"How would your coworkers describe you?"
"Which words best describe your professional achievements?"
"What can you tell me about yourself in one sentence?"
But before you make it to the interview stage, you have to ensure that your resume outshines the competition.
How to describe yourself on a resume
An eye-tracking study from Ladders Inc. suggests that recruiters spend approximately seven seconds reviewing a single resume. So, make each second count by following the below tips and ensuring your resume stands out.
Tip #1: Research the company and learn more about the position
Instead of sending a generic resume to potential employers, head to their websites and check the home pages, "Meet the Team," and "About Us" sections.
You'll learn more about what each company stands for, recurring themes, and goals. This information will allow you to personalize your resume and highlight the most relevant qualifications.
Similarly, return to the job posting and reread the requirements.
Which of your experiences align with the job description? Which qualities will help you excel in the day-to-day tasks of the role?
After assessing the company and the job requirements, you'll be able to craft a resume that will capture the recruiter's attention.
Tip #2: Use powerful adjectives and provide examples
Although you're creative, motivated, and hard-working, writing these adjectives down without supporting evidence makes a lackluster description.
Instead of adding adjectives you think the recruiter wants to see, go back to your research and think about the attributes that best qualify you for the job. Then, narrow the list of adjectives to two or three powerful words and describe the professional achievements that show your capabilities.
For instance, take a look at the following personal statement:
"Passionate and experienced property project management who has handled multiple private estate and luxury hospitality projects in the last 15 years. Knowledgeable in dealing with high-profile clients and quickly implementing the latest safety and communication measures for the engineering staff, contractors, and designers."
Now, this applicant has got the right hook. They've described themselves as "passionate," "experienced," and "knowledgeable" while giving enough information to back these claims.
Tip #3: Add value to your "About Me" section
A good resume profile is concise and compelling. Most importantly, it should answer the question, "Why are you the perfect candidate?".
Start with a powerful adjective and follow it up with your job description and years of experience. Remember to mention what you bring to the table and some of your most notable achievements.
Let's review the following example:
"Personable data analyst with more than three years of experience in a leading IT company. Analyzed and leveraged data to promote growth and reduced downtime by 20%. Looking to bring my results-oriented approach to [name of potential employer] and help achieve key business goals."
Sounds impressive, right? And it's much more convincing than "I'm a personable, results-oriented, and experienced data analyst."
It's a good idea to include quantitative examples like:
Cost reductions,
Sales increases, and
Productivity boosts.
Additionally, mention how you plan to contribute to the company's mission for a lasting impression.
Tip #4: Action verbs speak volumes about your expertise
Action verbs are the backbone of your resume objective, since they tie into relevant work experience.
As seen in the above resume profile example, the applicant doesn't say, "I worked on projects X, Y, and Z." They highlight their experience using verbs like "analyze," "reduce," and "leverage."
When thinking about how to describe yourself professionally, consider using some of the following action verbs:
Maximize
Deliver
Manage
Achieve
Organize
Execute
Train
Facilitate
Create
Improve
How to describe yourself in an interview
You've made it to the interview stage, and the nerves are starting to kick in. While it's normal for job applicants to feel a bit nervous, our advice will allow you to kick anxiety and self-doubt to the curb.
Let's see how to describe yourself in a job interview and make sure your personality shines.
💡 Pumble Pro Tip:
If you want to feel more at ease during interviews and other meetings, check out our blog post about overcoming meeting anxiety:
Tip #1: Highlight your positive qualities
Although you can use this question to discuss your strengths and weaknesses, focus primarily on your positive qualities.
If an interviewer suspects a candidate has an overly negative self-image, they'll likely lean towards a different applicant.
If you've mentioned a weak spot, explain the steps you've taken to improve yourself.
For example, those who have had trouble speaking up in the past can elaborate on the strategies and techniques that have allowed them to become better communicators.
Tip #2: Keep it concise and simple
Long-winded responses could indicate that you're insecure about your capabilities or ill-prepared for the meeting. Consequently, keeping your answers simple and short is a foolproof method to exude confidence. Plus, this approach shows you're an active listener and effective communicator who has paid close attention to the interviewer.
Moreover, Tamara Spasojević, our Talent Acquisition Manager, explains that your answers should be direct, without digressions or subterfuge. She elaborates: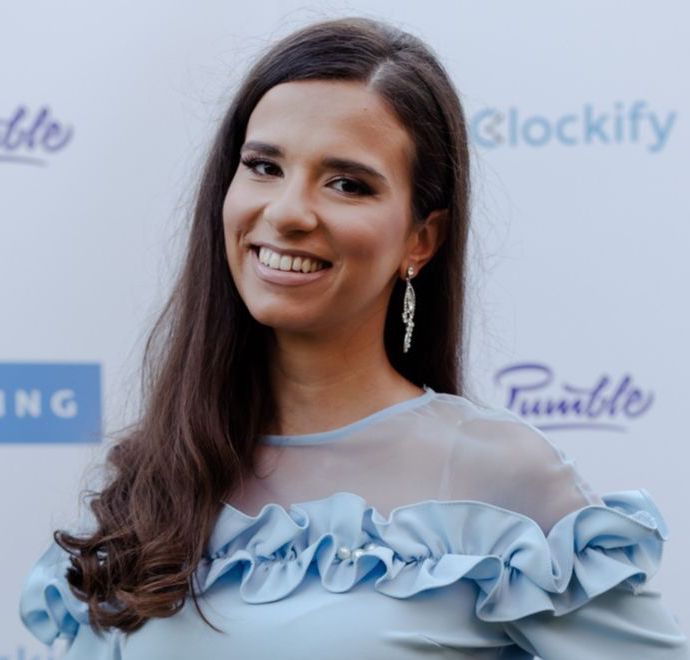 "The person on the other end can always pose additional questions to reach the necessary information."
Many rely on the STAR method to structure their answers. The acronym translates to:
Situation
Task
Action
Result
The STAR method allows you to underscore a specific situation and elaborate on the task you had to complete. You can then provide more detail on your actions and the results they yielded. The recruiter will learn more about your core qualities and skills, and you'll minimize the risk of going off track with your answer.
Tip #3: Boasting is a no-go
Many people struggle when it comes to this point. You want to prove that you'll be an invaluable asset to the company, but you don't want to appear overly confident or cocky.
To avoid this pitfall, talk about your skills and experience and mention possible improvement areas.
If you've completed additional training courses, now is the perfect time to discuss them. This shows the interviewer that you're constantly looking for ways to improve your performance and expand your knowledge.
Tip #4: Don't hesitate to ask friends and family for help
While you may be unsure how to describe yourself professionally, it won't be a difficult task for those closest to you. Namely, friends and family members who've followed your professional career will likely have little difficulty pointing out your best attributes.
If you have a good relationship with your coworkers, you can trust them to provide examples when you've exceeded expectations on a project or helped them with a challenging task. You could even organize a mock interview with your friends and receive feedback on improving your answers.
Tip #5: Honesty is the best policy
A job interview also allows potential employers to assess your character, so it's important that your responses are authentic. Stick to a conversational tone, and while you should emphasize impressive achievements, don't embellish the story with exaggerated details.
What seems like a harmless white lie might give the interviewer a false impression about your skills, and you may end up making promises you'll fail to deliver once you start your new job.
As Spasojević points out: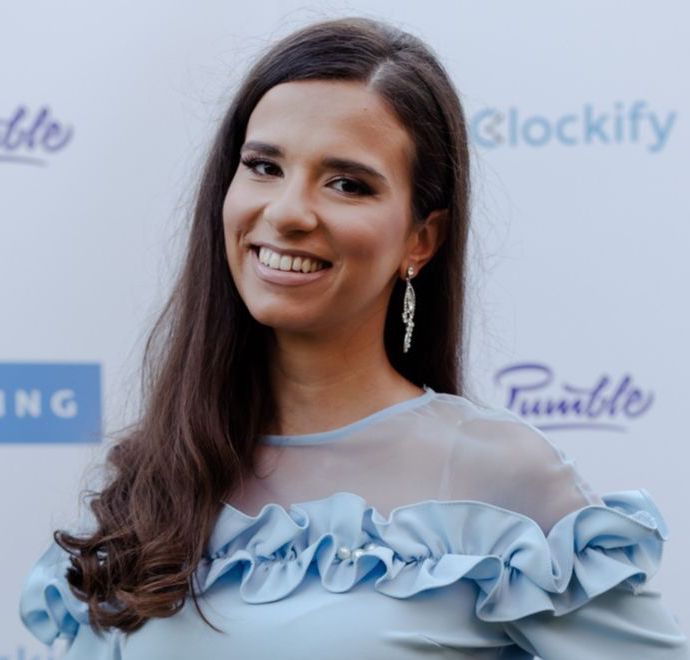 "Be authentic and honest, who you truly are. False pretenses are easy to check and uncover, and the truth always comes to light."
Spasojević also touches on socially acceptable answers: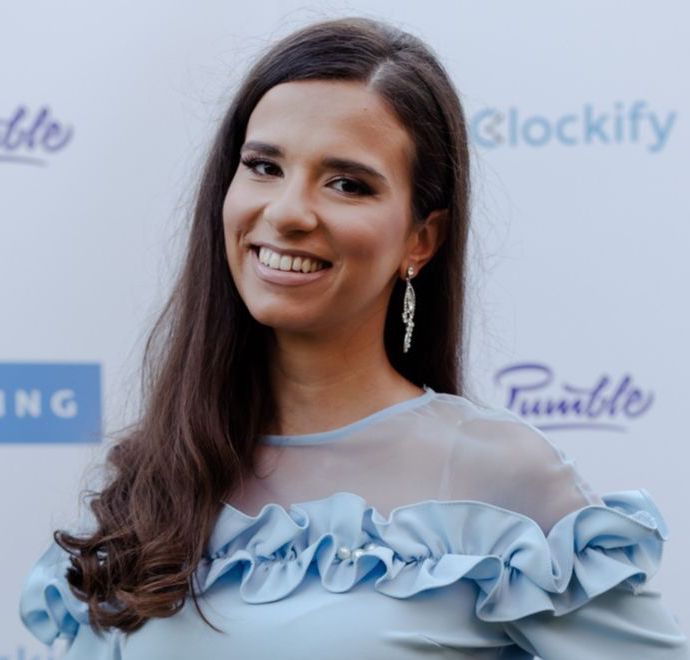 "Avoid giving socially acceptable answers, that is, responses you believe most people would agree with. Such statements are easy to spot, and the interviewer could trip you up with a different question and discover you were being deceptive."
Tip #6: Personalize your answers
Although you should explain why your background and experience are good for this job, you can sprinkle in a few personal details to showcase your personality.
Of course, a job interview isn't the time to share your life story, but mentioning a few hobbies and interests could help you seem more personable and approachable.
However, if you've already discussed this topic in the introductory part of the interview, there's no need to repeat yourself.
Tip #7: Believe in yourself
Whether you've gone in for an in-person meeting or joined a virtual call, you should be confident in your responses.
While the words you use to describe yourself have an impact on the interviewer, so does your body language. Mind your posture and relax your shoulders to show you're immersed in the conversation and stand behind your answers.
Employers appreciate job applicants who believe in their abilities. If you're unsure whether you're the right candidate, how can they be sure you can keep up with the demands of the job?
💡 Pumble Pro Tip:
If you're interested in improving your non-verbal communication, check out our blog post on enhancing your body language:
Tip #8: Eliminate distractions for online interviews
Technological advancements allow us to attend meetings from the comfort of our homes, but this environment is sometimes full of disruptions.
A sudden interruption could disrupt your focus, making you forget your words.
Spasojević advises: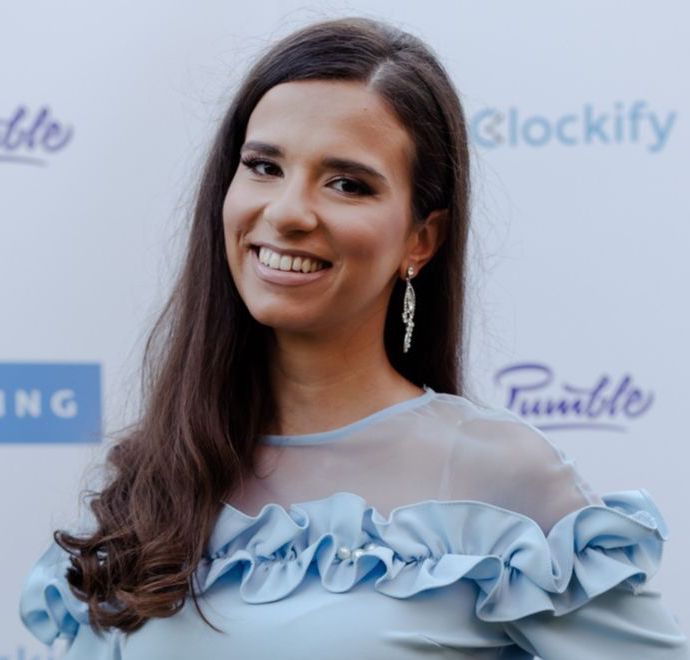 "Prepare a space where nothing will disturb you. Distractions include household members, pets, someone at your door, phone calls, or an empty computer battery."
How to describe yourself: Examples
Now that we've covered some helpful advice, it's time to see how it works in practice.
Example #1: Describing yourself for virtually any role
Regardless of the position you've applied for, flexibility and teamwork trump all else.
So, remember to highlight your willingness to work with and inspire others. The person on the other end will surely appreciate a team player ready to contribute to the company's goals.
"I'm a flexible and communicative person who thrives when working on creative projects. While I have completed projects independently before, I am a team player who excels when bouncing ideas off others. I look forward to working in an environment where I can offer innovative solutions and help my colleagues meet key objectives."
Example #2: Describing yourself when interviewing for a sales or customer service position
An excellent customer experience builds long-term relationships with clients and bolsters brand awareness. For this reason, recruiters value candidates whose quick thinking and emotional intelligence help to secure deals without a hitch.
After elaborating on your personality, it's best to include an example where you didn't shy away from resolving a challenging situation.
"The primary reason I enjoy working in sales positions is my personality. I'm compassionate and tenacious, and these traits have allowed me to flourish in my previous roles. My work ethic relies on assessing the customer's needs, considering their perspective, and using this insight to find an optimal solution.

Last year, I was on a team negotiating an important deal with a new client. I suspected the client had possible misgivings about moving forward and prepared a presentation that alleviated their concerns. Soon afterward, we successfully secured the contract."
Example #3: Describing yourself when interviewing for a project management or administrative role
In addition to technical expertise, those interviewing for a project management or administrative position should emphasize their decision-making and leadership skills.
It's good to mention that while you perform well when the stakes are high, you strive to set an example for your entire team. Then, describe how you've smoothly maneuvered important projects to show you'd be a reliable asset to the company.
"I was drawn to project management because I believe in the power of teamwork. As a self-motivated individual, I know how to perform well under pressure and inspire others to do the same. During my career, I've implemented several systems to improve effort coordination and team communication. My goal is always to help everyone reach their highest potential."
Example #4: Describing yourself in your first job interview
Just because you haven't signed your first official contract yet doesn't mean you don't have relevant work experience.
Recent graduates sometimes feel recruiters will reject their application in favor of more experienced candidates. But, that's not always the case.
Interviewers are looking for applicants who have used their internships to learn new skills and aren't afraid of taking on new projects.
So, even if you don't know as much as those who have spent more time in the field, the interviewer will sense you're committed to constantly improving yourself.
"I'd describe myself as determined, disciplined, and tech-savvy. During my time at the university, I used my organizational skills to ensure my project team met all deadlines and delivered quality results. Moreover, I look forward to tackling new challenges and broadening my knowledge as I work with others.

Before earning my degree, I had the opportunity to intern at a fast-growing startup where I was tasked with digitalizing client records. After consulting with my mentor and colleagues, I developed an automated system that allowed me to complete the task well before the deadline."
What to avoid when describing yourself
Crafting a description that resonates with an interviewer takes time and practice. The above examples will guide you through mastering speaking about yourself, and we'll cover a few things you should avoid doing at job interviews.
Mistake #1: Thinking too long about your answer
An interviewer could interpret taking too long to answer as:
Inattentiveness,
Disinterest, or
Poor communication skills.
Either way, this break in conversation could severely minimize your chances of landing your dream job.
Most interviewers expect a pause of approximately 30 to 90 seconds between each question, but going over this timeframe could imply you're unprepared.
However, if you practice with friends beforehand or use the STAR method, you can easily avoid this interview mistake.
Mistake #2: Giving vague and short answers
Your description should be clear and concise, but a one-sentence response says little about your abilities and accomplishments.
Saying "I work as a software developer" indicates your area of expertise, but doesn't reveal anything about your experience, work ethic, or personality.
Mistake #3: Directly repeating information from your resume
It's safe to assume the interviewer has taken time to review your resume, so don't just regurgitate that information.
Your "How would you describe yourself?" response should go a step further than your resume and offer additional details about your career and character.
Mistake #4: Using words that could give the wrong impression
Words like "awesome," "exceptional," and "talented" have positive connotations, but you should avoid them when describing yourself in an interview. A hiring manager may take a candidate's confidence for arrogance. Since teamwork rests on employees who are humble and ready to work with others, overly-confident candidates aren't the right fit.
The best words to describe yourself in an interview are those you can back with examples of your accomplishments.
For example, if you describe yourself as resourceful, make sure to mention a situation where your quick thinking allowed your team to resolve a problem.
Key takeaways: Honesty and practice go a long way when describing yourself
How well you describe yourself can make or break a job interview. Speaking about yourself can be overwhelming, especially in a high-stakes situation like an interview.
Fortunately, all it takes to stand out from other candidates is a bit of preparation and authenticity.
Remember that your personality will shine as long as you maintain a positive attitude and strike a friendly conversational tone.
✉️ Have you used any of the above tips when sprucing up your resume or preparing for an interview? Do you have any additional advice you wish to share?
Let us know about your experiences at blogfeedback@pumble.com, and we might include your responses in this or future posts. Also, if you found our post helpful, remember to share it with someone whom it could benefit.