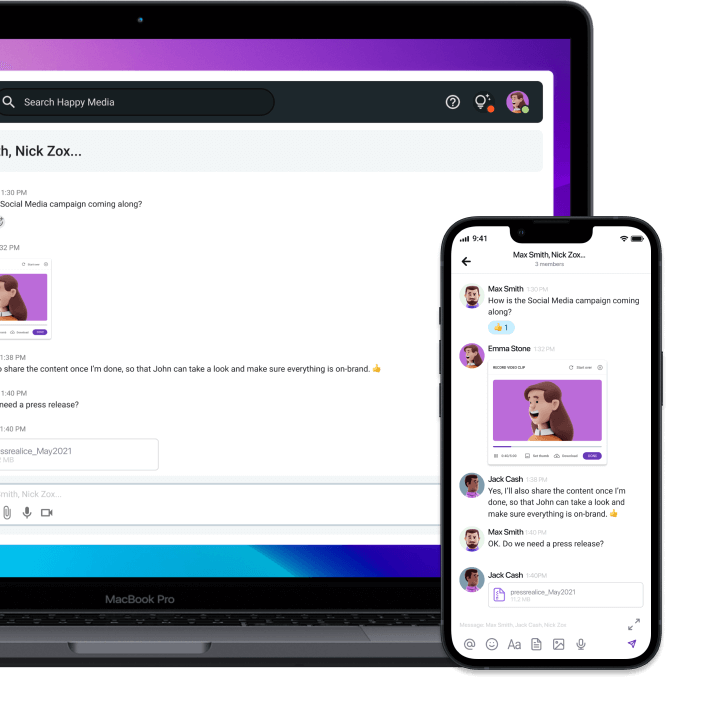 Freelance messaging app
Pumble works great for anyone who needs to have a unique communication channel — regardless if you're a consultant, freelancer, or independent contractor.
As a freelancer, you can talk with clients or consultants no matter if they are on their mobile phones or desktop computers via the Pumble team chat app. Pumble is a web app, but it can also work offline. When your internet connection goes down, you can use the iOS and Android apps to continue collaboration and discussion with collaborators.
With Pumble, you can: