How to launch Pumble
Steps to help anyone roll out Pumble to their entire organization, from wherever they are.
Create business channels
Create public channels for projects and teams inside your company. Connect information and right people, share knowledge and experiences, and learn from the context of past decisions.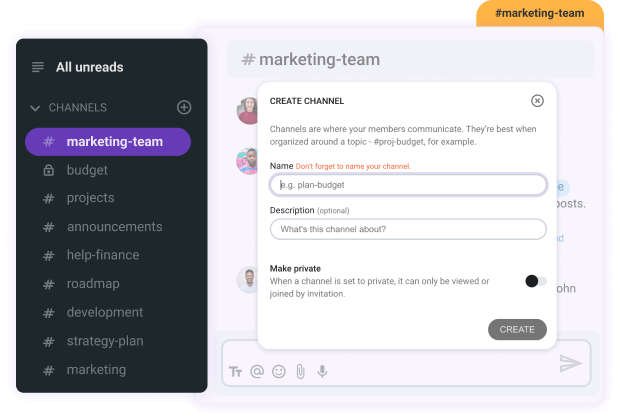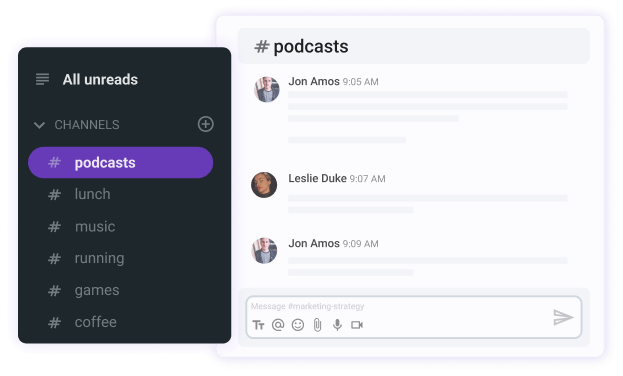 Create social channels
Social channels like #running, #music, #podcasts and #lunch help to build relationships and keep people connected.
Invite partners and customers
Whether you're working with a vendor on a project, a customer on a contract, or a partner on a campaign, you can use a guest access to connect your two organizations.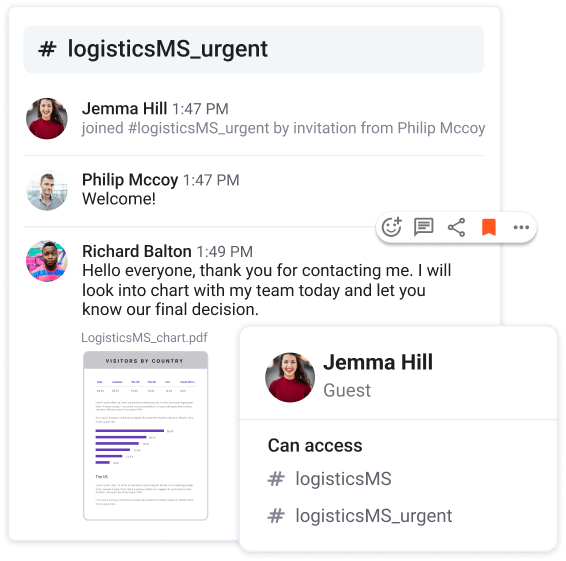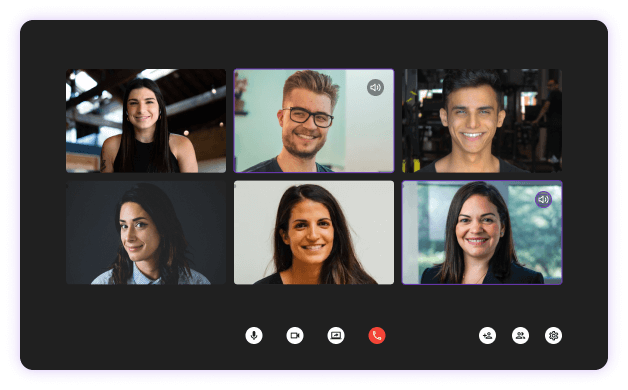 Start group video meetings
Start face-to-face meeting with your team or with partners and customers, share your screen to show them your ideas, and make a decision together.
Share knowledge with the whole team
Send files and documents, e-books and guides, and everything related to your business. Record a video clip to explain important things.