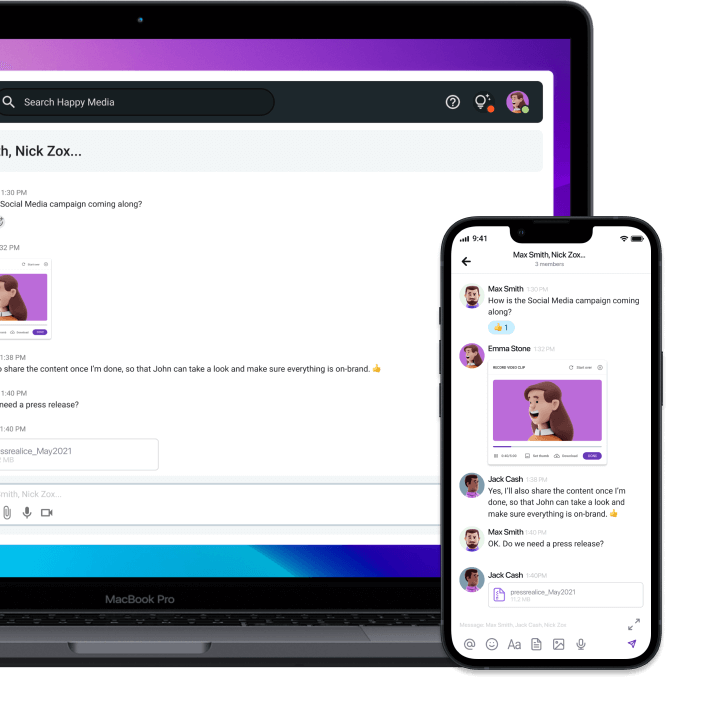 Instant messaging app for business
Pumble is a real-time messaging app with a focus on speed and security. You can use Pumble on all your devices at the same time — your messages sync seamlessly across any number of your phones, or computers.
Pumble is for everyone who wants fast and reliable messaging and calls. Reach your customers on a more personal level through Pumble instant messaging, a convenient instant messaging platform to send customers messages related to your brand all in the same thread, be they promotional, transactional, or conversational.
With Pumble, you'll be allowed to:
Join and collaborate from anywhere,
Discuss tasks easily with other team members via channels,
Share files with your teammates,
Collaborate across multiple devices (web, desktop, and mobile),
Present and discuss ideas through video calls and screen sharing,
Invite guests to join you in the conversations you choose.