Revolutionizing communication: The power of voice and video messages
Communication is the base of effective team collaboration.
Effective communication guarantees that each member of the team understands their responsibilities, as well as the team's aims and objectives.
Among Pumble's many features, voice and video messages stick out as tools that are revolutionizing the way teams interact.
In this article, we'll look at the potential of voice and video communications in team communication and teamwork, addressing the following questions:
What voice and video messages are,
Why you should use them, and
How to use them successfully.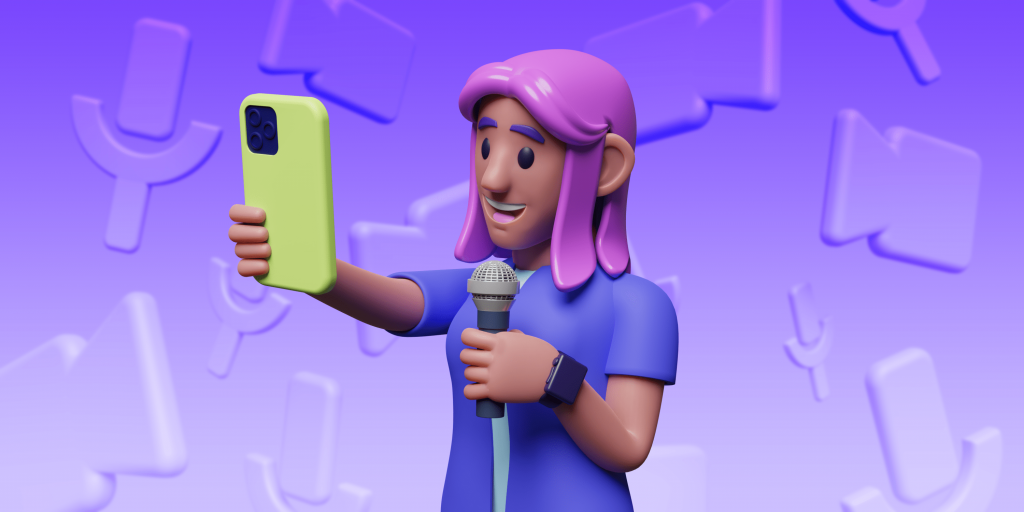 What are voice messages?
Recorded notes that can be exchanged between people in a DM conversation or a channel are voice messages. Rather than typing them out, you simply record your voice.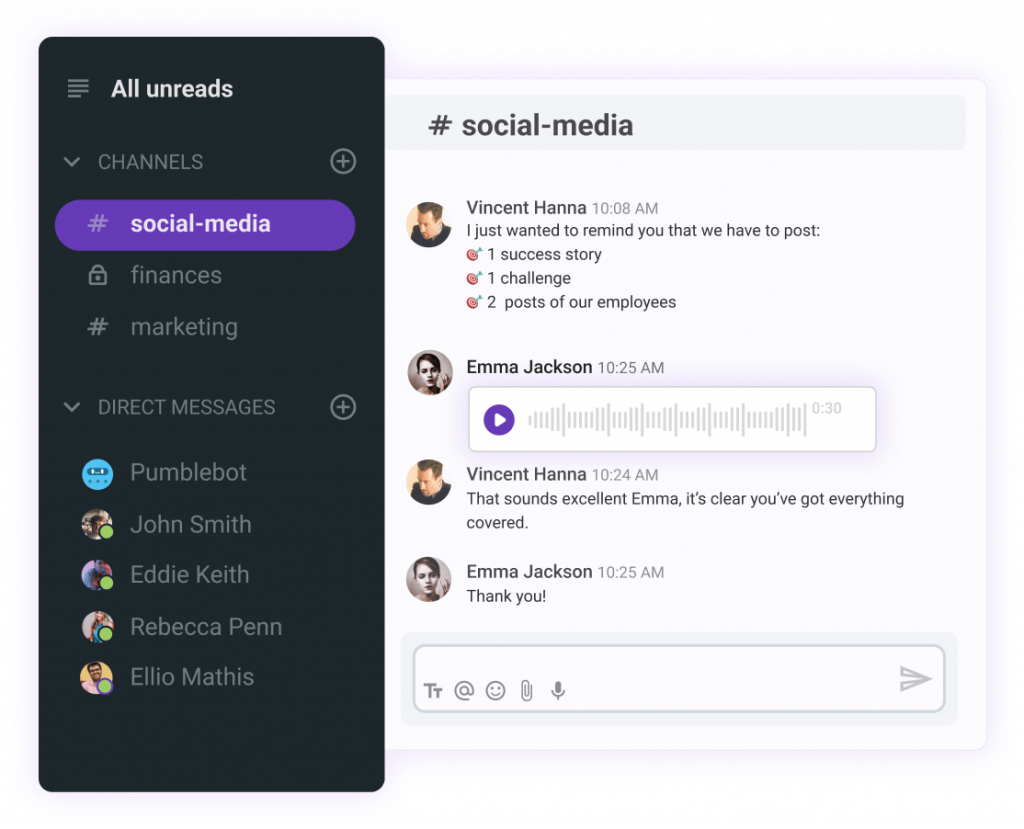 When the message is complicated or you want to communicate a more emotional tone, this option can be valuable. Also, when you're on the go, voice messages are more practical than texting and can save you a lot of time.
Why send a voice message instead of a text?
As we've already mentioned above, Pumble's voice messages are very efficient and can help you save time.
However, there are a few additional reasons for selecting voice over text messages:
Voice messages convey emotional tone — It can be challenging to textually communicate the appropriate tone at times. Compared to text messages, voice communication enables users to emphasize what they want and add a sentiment to their messages.
Voice messages are more efficient — When the message is too long or complex, voice messages can be a more efficient way of communicating. Speaking is faster than typing, especially when you're on the go.
Voice messages are more accessible to everyone — Voice messages are a more accessible way of communicating for people with disabilities or those who have difficulty typing.
Voice messages are more personalized — A message can be made more memorable and personalized with the use of voice messages. When you want to make an outstanding impression or establish a stronger relationship with your colleagues, this might be helpful.
How to record and listen to voice messages
Most team communication and collaboration tools, like Pumble, make it simple to record and listen to voice messages. This is how you do it:
Open the channel or DM where you want to send the voice message.
Press the microphone icon.
Start recording your message.
When you're finished recording, press the checkmark.
Add a text message to your voice message if you want.
Send the message.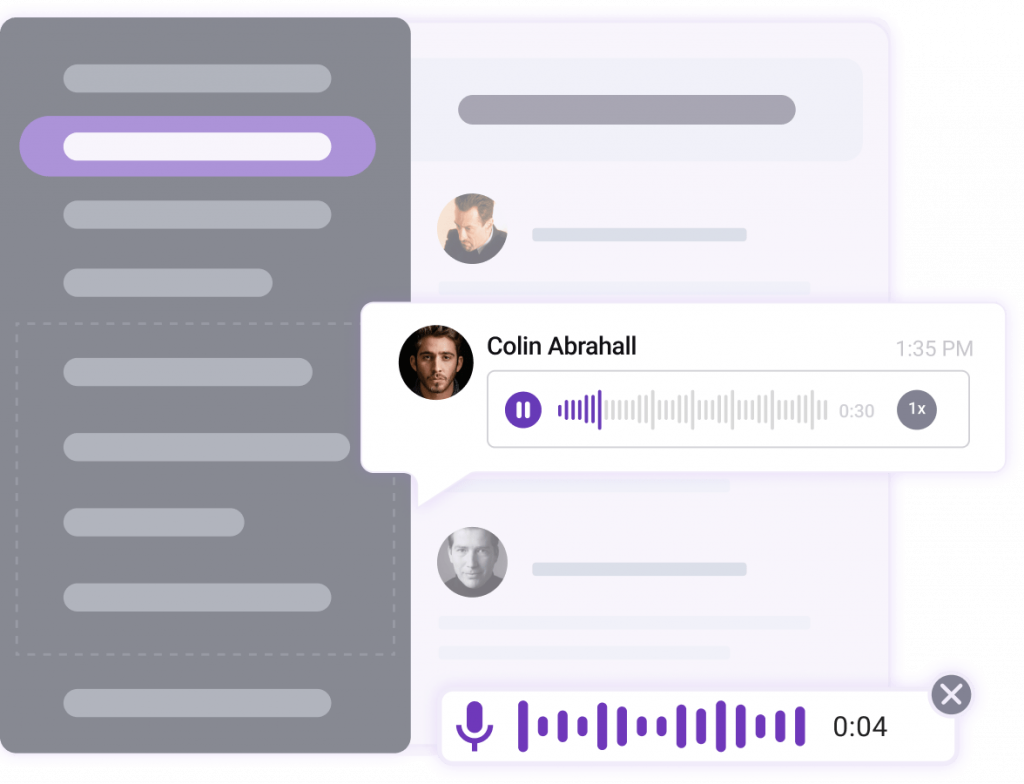 What are video messages?
With a help of video messages you can create a video of yourself and share it with other team members.
You can use video messages to:
Deliver presentations,
Share your screen with others, or even
Show a process via video messaging.
When providing complicated information, video messaging can be helpful since it makes the information easier to understand.
Why send a video message instead of a text or voice message?
While texts and voice messages have long been the preferred methods of communication, video messaging provides a more engaging and customized alternative.
Some reasons why sending a video message might also be preferable to text or voice communications are:
Video messages include visual communication — The ability to communicate visually is perhaps the greatest benefit of video over text or voice messages. When you send a video message, you can express yourself through your tone of voice, body language, and facial expressions. It's simpler to interpret the context of the message and successfully communicate your opinions and emotions.
Video messages are more convenient — The convenience of video communications is another benefit. You can offer complex instructions, clarify complicated concepts, or show someone how to accomplish something using a video message. The moment can also be recorded and instantly shared with others. It eliminates the need to compose long messages or make long calls.
Video messages help you express your emotions — Compared to text or voice communications, video messages are more effective in expressing emotions. Your emotions can be more properly expressed by gestures, tone of voice, and facial expressions. These messages are perceived as more sincere and passionate as a result.
Video messages improve communication — Finally, since video communications provide back-and-forth interaction, they are a superior form of communication. You can communicate, get responses, and communicate back. It is the best choice for business communication since it encourages teamwork and collaboration.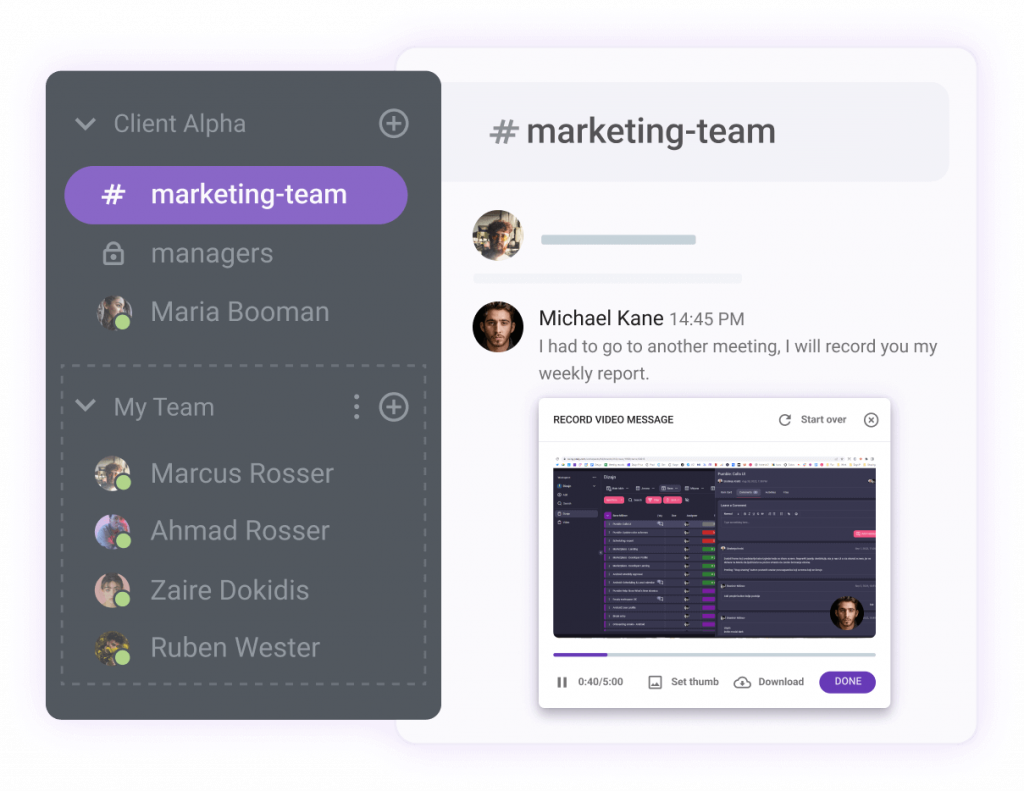 How to record and listen to video messages
Here are the steps you need to take to record and playback video messages in Pumble:
Open the Pumble app on your device and navigate to the channel or direct message where you want to send the video message.
Click on the "Camera" icon next to the voice message box.
Click on the red "Record" button to start recording your video message.
Record your message by pressing the button and speaking into your device's microphone. You can record for up to 5 minutes.
Once you're done recording, select the "Stop" button. You'll have the option to preview your video message before sending it.
Click on the "Done" button to share your video message within the selected channel or DM.
You can enter text in the text box to send it together with the video.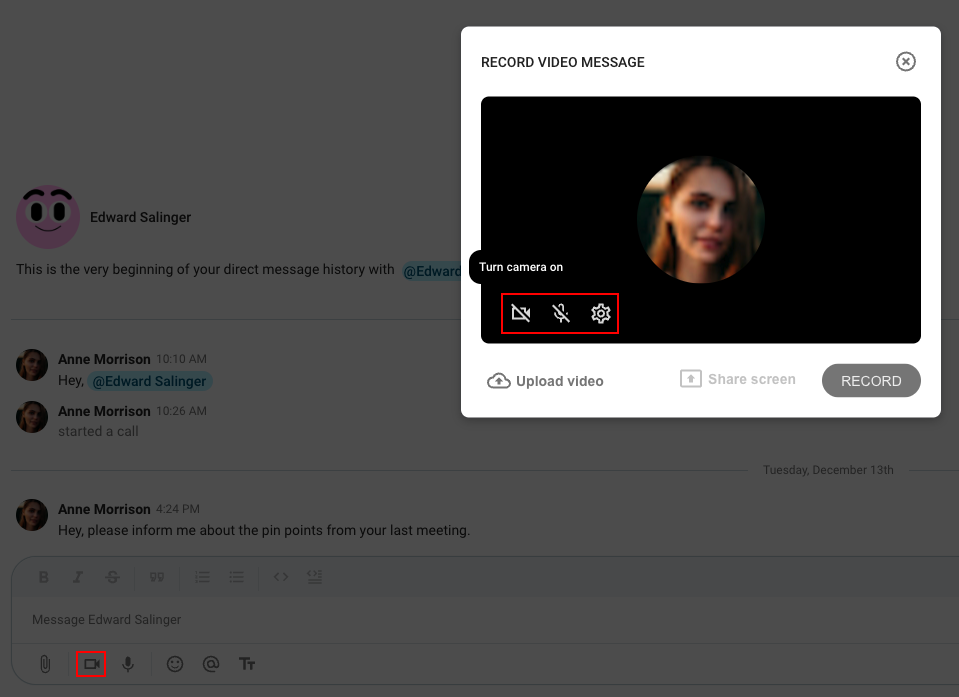 To listen to a video message in Pumble:
Open the channel or direct message where you received the video message.
Click on the video message to play it.
The video message will play in the chat window. You can pause, replay or skip ahead using the controls at the bottom of the video message.
If you want to reply to the video message, click on the reply button and record your response using the same steps outlined above.
By selecting the "Files" tab in the sidebar, Pumble also enables you to view every video message you've ever sent in one convenient location. In this manner, you can find a specific video message you have already sent or received.
Conclusion
Team collaboration and communication have been changed by voice and video messaging. They enable you a more individualized and efficient method of communication, assisting teams to save time, express emotions, and make their communications more clear.
Pumble makes it simple to communicate via voice and video chats, which may improve teamwork and productivity.