After careful consideration and a lot of effort, you finally send out the newsletter you've been working on. You excitedly wait for feedback from your colleagues, but the notifications never come.
Did they even read the newsletter? Was it not engaging enough? Was the email even opened or was it just ignored?
If you've ever been in a situation where you've asked yourself these questions, this blog post is for you. We'll talk all about company newsletters, as well as provide you with great ideas for your next newsletter.
In this blog post, we'll cover:
What a company newsletter is,
How to make your company newsletter interesting, and
Why you should send out newsletters.
Let's begin.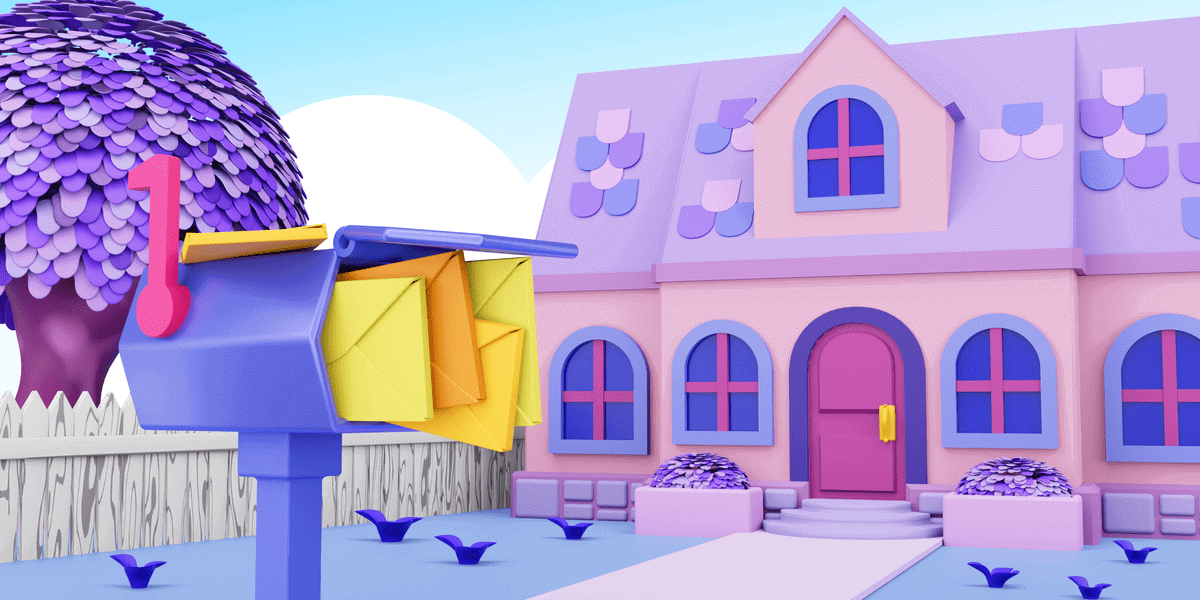 What is a company newsletter?
To be able to stay competitive and relevant in today's fast-paced business world, companies need to adopt effective communication tools.
One of the most powerful tools for effective communication within a company is a company newsletter.
Company newsletters are internal documents shared with employees of a company. The main point of a company newsletter is to inform employees of the news and updates related to the company.
Company newsletters usually include information such as:
Upcoming events,
Job listings,
Plans and goals, and
Business changes within the company.
Company newsletters are a great tool to keep employees connected and improve internal communication. By ensuring that everyone is up to date with important news and updates, newsletters can help build a sense of community among employees and promote a positive work environment.
Overall, company newsletters are a great way to keep employees informed and engaged.
30 ideas for a company newsletter
If you're looking to start writing company newsletter but you're struggling with what to include in it, we have some ideas.
We have compiled a list of 30 ideas you can use for your next newsletter.
Company newsletter idea #1: Job openings
Job openings are a great way to let your employees know about the changes and additions to your company.
This is a great way to get great referrals for the position from your employees. They may recommend a great fit for the role before you even go public with the listing.
Additionally, you may get an employee who is interested in switching to the new position.
Company newsletter idea #2: Upcoming events
The company newsletter is the best way to let your employees know of upcoming events.
This can include:
Meetings,
Team-building trips,
Parties, and
Seminars.
Whatever the event may be, inviting employees via a newsletter is a great idea. You can provide all of the necessary information within the newsletter, and your employees can save it for future reference.
Company newsletter idea #3: Positive press
Another fun idea for a company newsletter is to summarize recent positive press about the company.
If your company has been in the press lately, make sure your employees know it. Create a newsletter where you highlight the main points of the articles written about your company.
Link to the articles for further reading if someone wants to get more information.
Company newsletter idea #4: Customer feedback
Feedback and customer stories are always an inspiring way for employees to see how their hard work has affected others.
Sharing customer stories is a great idea for a newsletter. It provides a lot of value for employees and makes them visualize the customer experience.
Company newsletter idea #5: Organizational changes
When it comes to changes in the organization of work, the newsletter is the best way to keep everyone informed.
For example, if you are switching to remote work for some reason, you need to inform employees.
Or if your company is planning a collective vacation, let your staff know via a newsletter. You can also include recommendations for fun things to do while they're on vacation.
Company newsletter idea #6: Housekeeping updates
A company newsletter is a perfect opportunity to inform your employees of any changes or updates related to your office.
For example, if you have maintenance work that needs to be done in the office, you need to let employees know beforehand. Or, maybe you have acquired new parking spaces in front of your office and want everyone to be aware of it.
Housekeeping updates such as these can be addressed via newsletters to make sure everyone is aware of any changes.
Company newsletter idea #7: Messages from the CEO
If the CEO has something to share with the company, it can be done via a newsletter.
A message from the CEO is a surefire way to grab everyone's attention. Other than news or important information, it can also be a motivational note or an encouragement to keep working hard.
A subject line such as "A few words from the CEO" is surely going to make your employees open the email and read the newsletter.
Company newsletter idea #8: New hires
Introducing a new team member to your staff is a great idea for a newsletter.
The new team member will appreciate this introduction, as it can be nerve-wracking having to introduce yourself to everyone at a new company.
Take this opportunity to highlight their previous accomplishments and offer help with anything during the onboarding process.
💡 Pumble Pro Tip
If you have a new employee on board, you'll want to welcome them to your team. To learn more about how to welcome a new employee virtually, read our blog post:
Company newsletter idea #9: Retirement news
On the contrary, a company newsletter can also serve as a way to announce retirement.
The employee who's retiring should be acknowledged and thanked for their hard work. A newsletter shared with the company is a great space to do just that.
Make sure to congratulate them on their accomplishments and thank them for their loyalty and diligence. You can also include their retirement letter, if they've written one, to add a personal touch.
Company newsletter idea #10: Employee accomplishments
Highlight the accomplishments of your employees by creating newsletters about them.
In this type of newsletter, you can include professional accomplishments such as promotions, but you can also highlight:
Problems the employee noticed and solved,
Revenue the employee increased,
Ideas and innovations the employee presented, and
Important projects the employee worked on.
A newsletter focused on an employee's accomplishments is bound to make them feel proud of their hard work. It also motivates other employees to match their level.
Company newsletter idea #11: Employee benefit plans
If your company has changed or updated its benefits plans, create a newsletter to let everyone know.
For example, if you've changed your medical care provider, create a newsletter with all the necessary information about the new provider.
Or, if your company is organizing a yearly health check-up as part of the benefit plan, inform everyone via a newsletter.
Company newsletter idea #12: Product updates
If you're a product-based company, it's important that all of your employees are well informed about your products.
To make sure everyone is up to date, create newsletters whenever there is a change or update to your product. This is especially important to employees who deal with customers. They need to be prepared to answer any questions the customer may have about your product.
Sending out a newsletter is the easiest way to keep everyone informed about any product updates.
Company newsletter idea #13: Professional development opportunities
Maybe there is a seminar related to your industry coming up, or your HR department is organizing an in-house training program.
A company newsletter is a great way to let employees know of these professional development opportunities.
With the help of a newsletter, you can inform your staff of any:
Seminars,
Webinars,
Training programs, or
Conferences.
Send these newsletters out a couple of weeks in advance to make sure your employees have time to prepare, especially if it's an event held outside of your offices.
Company newsletter idea #14: Surveys and polls
A company newsletter can also be used to gather information from employees.
You can ask your employees about their opinions on certain topics by including polls and surveys.
By taking a look at the opinions and feelings of employees, you are more likely to understand what they want and need from the company.
This can also be practical. For example, if you're thinking about opening an office in another area, you can poll employees to get an idea of whether anyone would benefit from this.
Newsletters are a great way to better understand the wishes and opinions of your employees.
Company newsletter idea #15: Industry-related news
Another great source of inspiration for newsletters can be industry-related news and articles.
Maybe there is a recent, noteworthy study published about a topic related to your field of work and you want to share it. Or, a top company has suddenly gone under. You can report on these developments with the help of a newsletter.
This kind of newsletter can include:
Groundbreaking inventions,
Stock market changes,
Law changes, and
Company shutdowns.
Keep up with the latest news related to your industry and you can find inspiration for your next newsletter.
Company newsletter idea #16: Birthdays and anniversaries
A fun way to have employees engage is to celebrate personal achievements or milestones, such as:
Birthdays,
Weddings,
Pregnancy announcements, and
Anniversaries.
This way, you encourage your employees to reach out to each other and get to know each other better.
Of course, this should only be done with the consent of employees, as not everyone has the same work-life boundaries between their personal and professional lives.
Company newsletter idea #17: Tips on wellness/health/productivity
A great idea for a newsletter unrelated to work is a compilation of tips and tricks.
You can create these kinds of newsletters about any topic you think your employees will find interesting. Here are some ideas:
Health,
Cooking,
Exercise,
Stress management, and
You can also provide your staff with useful tips which will, if implemented, reflect in their work. Here are a couple of ideas:
Productivity,
Time management,
Organization,
Assertiveness.
For these kinds of newsletters, focus on actionable and simple tips that will be easy to implement.
Company newsletter idea #18: Dress code
If you work in an organization that has to keep up with certain dress codes, a newsletter about the dress code can be beneficial.
Make sure to clearly outline the rules and make them easy to remember. You can create a table with appropriate and inappropriate pieces to better illustrate your point.
You can also include pictures of acceptable fashion choices to make your newsletter interesting.
If your HR department frequently runs into problems with the dress code not being followed, you can send out this newsletter more often.
Company newsletter idea #19: Company policy updates and reminders
If you have any updates or changes to your company's policy, a newsletter is a great way to inform your staff.
For example, maybe your policy has changed to completely ban smoking in any area of the office. Or, you now allow an additional break during the work day.
To have everyone on the same page, make sure you inform employees of any changes as soon as they are implemented.
Additionally, it's a good idea to periodically remind your employees of your company's policy even when there are no changes.
Therefore, whether you have any updates to share or not, you can periodically send out newsletters about your company's policy.
Company newsletter idea #20: Annual goals and plans
A newsletter that should always be in the rotation is one about your company's goals and plans.
This can be on a quarterly or annual basis, and it should include only the most important goals and plans.
You don't need to go into detail about every department and what their specific goals are.
Keep it general, so that everyone can understand what the upcoming period is all about.
Company newsletter idea #21: Employee spotlight
You should acknowledge especially important or hardworking employees, and it can be done via a newsletter.
Sharing their accomplishments with colleagues will make them feel appreciated. Professional recognition is a must for a positive work environment.
Make sure to include their input which can be in the form of a short interview or a message.
Company newsletter idea #22: Top 10 lists and recommendations
A fun idea for a company newsletter is to compile Top 10 Lists.
You can recommend:
Movies,
Albums,
TV shows, and
Podcasts.
You can also notify your employees of any fun activities going on in your city or recommend places to visit.
These newsletters can be a fun way to connect with your employees and provide value unrelated to their work life.
Company newsletter idea #23: Contests and fun activities
What better way to engage your employees than to organize contests and similar fun activities?
Maybe Halloween is approaching, and you're thinking about ways to make it fun for your staff.
You can organize a contest for the best costume and share the rules and prizes via your newsletter. Then, when the contest is over, you have an opportunity to create another fun newsletter with the results and winners of the contest.
You can create similar activities for many different holidays and keep your employees engaged in a fun way.
Company newsletter idea #24: FAQs
Are you tired of constantly having to answer the same questions, or having them pop up in your team communication app?
You can compile a list of FAQs (Frequently Asked Questions) and answer them in a newsletter.
This way, you provide valuable information to your employees, but also save time by not having to answer the same questions all the time.
Company newsletter idea #25: Company history
A great way to promote your company culture is to look back in time.
You can create a newsletter centered around the history of your company. Point out the values and beliefs that have shaped your company throughout the years, and highlight people who have been there since the beginning.
This is a great way to educate your newer staff about the company and take a trip down memory lane with employees who have been there longer.
Company newsletter idea #26: Clearing up rumors
People have a tendency to talk about others. Sometimes, this can lead to rumors circulating within the company.
A professional, yet stern newsletter can serve as a tool to dispel rumors and prevent negative grapevine communication from happening in the workplace.
Clear up any rumors in a professional manner, and focus on encouraging honest and transparent communication going forward.
Company newsletter idea #27: Employee content
The best way to include your colleagues in your newsletter is to have them contribute to it.
For example, if you have some kind of writer on board, you can ask them to write you the content for the next newsletter. If you have a great designer, they can create animations to go with your newsletter.
Furthermore, your employees can pitch ideas for upcoming newsletters.
By including them in the process, you make your newsletter more interesting and also make your employees feel important and appreciated.
Think about your employees and how you can best include them in your company newsletter.
Company newsletter idea #28: Internal AMA
An interesting way to engage your employees is to organize an AMA (Ask Me Anything) with an expert.
This can be an expert in their field of work or someone who is an expert in something unrelated to their job.
For example, you can have a senior lawyer with 30 years of experience in the field answer questions. People are bound to have interesting questions for such an expert.
Additionally, it can be fun to talk about something unrelated to your field. For example, maybe you have an employee who is a marathon runner in their free time. This can make for a fun AMA that doesn't revolve around work.
Invite other employees to ask questions and compile the answers in a newsletter.
This can provide a fun and engaging way for employees to learn more about each other, as well as fields outside of their own.
Company newsletter idea #29: New clients or partners
You can use a company newsletter to announce any new partnerships or important clients.
This is beneficial if you work in an industry that relies heavily on partnerships or a few big clients every now and then.
Your employees ought to know more about these important partnerships and clients, and a company newsletter is the best way to do it.
Company newsletter idea #30: Memes and jokes
Last but not least, you can use company newsletters to brighten everyone's day by including funny memes or jokes.
However, it needs to be said that this should not be a regular practice. Newsletters should mainly be used for informative purposes. But, adding a funny meme once in a while can jazz up your newsletter and give your employees a good laugh.
It's especially fun to include memes and jokes related to your field of work. This way, your colleagues can relate to the jokes and it makes it more fun.
How do I make my company newsletter interesting?
Not every newsletter is created equal. To ensure your employees will read and engage with the newsletter, you have to make it interesting enough.
There are a few things you should keep in mind when writing your newsletter. Let's go over them.
Tip #1: Write interesting subject lines
Firstly, as you'll be sending your newsletter through email, you have to make employees interested enough to open it. Do this by crafting an interesting subject line.
It's crucial that you make your subject line concise and clear. It needs to accurately reflect the content of the email.
Then, you can consider adding a sense of urgency or importance so that your employees will want to open the email.
A subject line such as "Top 10 movies to watch this weekend" is much more effective than just writing "Company newsletter for June".
Make your employees want to read your newsletter by intriguing them with a good subject line.
Tip #2: Provide real value
Newsletters should always provide value to the employee.
Always make sure you have something valuable to share with your coworkers before sending out the newsletter. Don't create a newsletter just for the sake of sending it.
After reading a couple of newsletters that brought no real value, your employees will stop reading them altogether. This can then lead to them missing the important ones.
A VP of Marketing at Southwestern Family of Companies, Christina Reckard, also believes that you should focus on valuable information in your newsletter: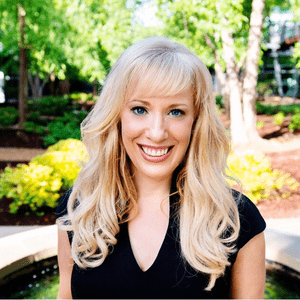 "The key to engaging employees and improving morale through a company newsletter is to provide value. They want to be trusted with valuable and timely information. Highlighting employee achievements and promotions, personal stories, and candid photos from company happenings is also incredibly valuable in keeping the interest of the team and helping them feel part of the greater culture."
Therefore, to make sure your newsletter will be appreciated, always create something of value for your employees.
Tip #3: Send it out regularly
You prepare an engaging and informative newsletter and send it out. You get a lot of positive feedback from your employees and they get a lot of value out of it.
Then, you don't send out another one for 3 months.
Your coworkers don't feel compelled to open and read your next one, because it's been too long. You've lost out on the engagement and connection you would have built with regular newsletters.
That's why a regular schedule for your newsletters is important. You should plan out a schedule for your newsletters and stick to it. For example, send out a newsletter every Friday around lunchtime. Your staff will know to expect it at that time, and they can read it while enjoying their food or coffee.
Of course, sometimes you won't have anything to share, and you will skip a week, and that's okay.
However, this doesn't mean you should spam employees with newsletters every day. Pick a schedule aligned with your company and employees. It can be weekly, bi-weekly, or even monthly if that's what suits your needs. But, make sure to keep it regular.
Tip #4: Create visual interest
Creating visual interest is a great way to make your newsletter more enjoyable.
When reading the newsletter, employees will be more engaged if you include:
Images,
GIFs,
Emojis,
Screenshots,
Videos,
Illustrations,
Polls, and
Quotes.
Illustrate your points with visual cues to make them stand out.
A visually interesting newsletter is going to be much more appealing and readable than a wall of text without any other elements.
Include your design team and create visually appealing newsletters to make them fun and interesting for everyone.
Tip #5: Use employee-generated content
As we've covered in the examples, one of the best ways to include your employees is to use their own content in newsletters.
This will not only create a more interactive experience, but it will also highlight the different talents you have in the company.
Head of Marketing at Kormotech LLC, Lyudmyla Dobrynina, agrees and adds that this is a great opportunity to recognize employees' talents: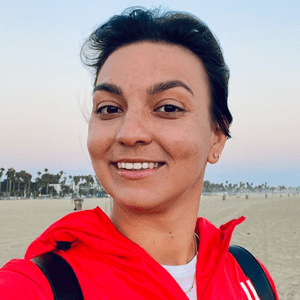 "Company newsletters are an excellent opportunity to recognize the people who make your organization what it is. One strategy is highlighting a different employee weekly with a picture and blurb.
Allow them to share their passions or hobbies that their coworkers might not know in the newsletter — and don't forget to shout out their name, title, and how much you appreciate them!"
Consider the ways in which you can include different employees and make use of their talents to create newsletters that will be enjoyable for everyone.
Tip #6: Don't go too long
An important tip to remember when writing your newsletter is to keep it short.
No one wants to read a 10-page newsletter. As a matter of fact, no one will.
All of the ideas provided earlier are suitable for one-page newsletters. This is the usual and recommended length that will provide enough information but remain manageable for employees.
Therefore, make sure to keep it short and readable and your employees will be thankful.
Why send out company newsletters?
Our contributor, Olga Noha, a Chief Marketing Officer at SplitMetrics, summarizes why company newsletters are important: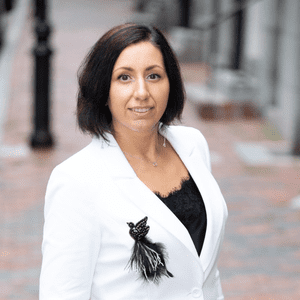 "Companies should send out newsletters because they:
Newsletters serve as a reliable channel to reach employees, especially in remote or hybrid work settings, ensuring everyone stays informed and feels connected. By consolidating information in a newsletter, you can reduce communication overload and provide a more digestible format for employees."
As Olga summarized, there are many benefits to sending company newsletters. Let's go over some of them.
Benefit #1: Reduces email overload for employees
Company newsletters cut down on the need for emails.
Sending out a weekly newsletter with all of the updates and news of the week is much better than sending out separate emails for each piece of information.
This reduces the volume of emails employees have to deal with each day.
Furthermore, it saves time for people who are in charge of keeping employees informed.
Rather than having to separately inform employees of everything going on, it's easier and quicker to compile this information and send it out as a newsletter.
A company newsletter is a great tool to reduce information overload for employees.
Benefit #2: Fosters a positive work environment
Company newsletters can help foster a more positive work environment.
Newsletters can help create a sense of belonging among employees. When employees are informed, they feel included. And when they feel included, they feel appreciated.
Also, by involving employees in the process of creating newsletters, you showcase their hard work and talents. This goes a long way to create a positive work environment.
Benefit #3: Keeps everyone connected and informed
Sending out newsletters is the best way to keep your employees connected and informed about what's going on in the company.
This is the primary and most important purpose of a company newsletter. It's the easiest way to quickly inform all of your employees of any news.
Christina Reckard agrees that newsletters are a great tool for internal communication: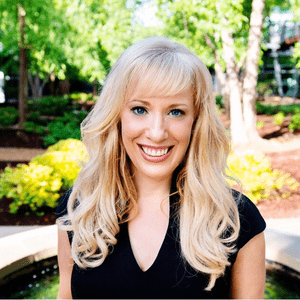 "A company newsletter is an invaluable tool in fostering a sense of community and connectivity within an organization. Employees need to feel part of an organization that is greater than themselves, and centralizing communication can help in those efforts. Newsletters are a great platform for promoting dialog and open communication while communicating the goals, values, and priorities of the organization."
If your employees are on top of everything going on in the company, they are more likely to be productive and profitable. They are informed about the goals and objectives of the company and therefore make fewer mistakes and can work more efficiently.
A company newsletter keeps employees informed and connected to the company and its goals.
Benefit #4: Boosts employee engagement
Another benefit that ties into a more positive work environment is employee engagement.
When your employees engage with each other, they build connections. These relationships are important in a company because they help build a sense of community among employees.
Company newsletters are a great opportunity to boost employee engagement, and therefore build a stronger community in the workplace.
Benefit #5: Promotes company culture
Newsletters are a great way to promote your company culture.
You can promote your vision for the company in your newsletters by including:
Company history,
Policies,
Goals and plans, and
Expectations from employees.
Company newsletters are a staple to creating a strong company culture and brand.
Benefit #6: Promotes communication and collaboration between employees
In order to create many of the newsletters we talked about, you need to collaborate with your colleagues.
Whether it be to include their content in the newsletter or to congratulate them on an accomplishment, it drives communication and collaboration.
Collaboration between employees is a great path to innovation and big ideas.
Company newsletters drive communication and collaboration and are a perfect opportunity for different teams to work together and strengthen connections.
Benefit #7: Reaches remote workers
Another benefit of newsletters is the fact that it reaches everyone. If your company operates remotely or in a hybrid mode, this is especially important.
Remote workers can often feel disconnected from those in the office. A regular and engaging newsletter can help remote employees feel more included and informed.
By including personal achievements and employee-generated content, you help remote employees connect with their colleagues and build relationships.
Newsletters are an important part of professional communication because they reach everyone, even those who never go into the office.
Conclusion: Company newsletters drive success
In conclusion, company newsletters serve as a powerful tool to keep employees engaged and informed about their company.
By providing regular updates on company news, events, activities, and other important information, newsletters foster a sense of community within the company.
They improve internal communication and promote collaboration between employees. Newsletters are also a great way to build brand awareness and showcase the company's values and culture.
Take advantage of these benefits, which will ultimately drive success, and start implementing company newsletters into your internal communication.
✉️ What about you? Does your company use newsletters? Have you ever created company newsletters? What are some of the tips and tricks you may have to share with us when it comes to creating fun company newsletters?
Let us know at blogfeedback@pumble.com and we might include your input in this or future posts. If you found this article helpful, share it with someone who would also benefit from it.