The people-first approach has made it clear that successful businesses thrive on their competent workforce. Yet, besides being extraordinary at their jobs, employees have to practice a certain dose of energy and engagement to push a company forward.
However, the latest research shows that only 23% of employees are engaged.
So, to help you improve the global employee engagement statistics, in this piece, among other things, we'll cover:
What employee engagement is,
Why employee engagement is important,
The most common barriers to engagement,
How employee engagement is measured,
How employee engagement can be increased, and
How we should communicate to improve employee engagement.
For this purpose, we have enlisted the help of 8 experts — they share their knowledge and experience in the field of communication and employee engagement.
So, sit tight and read on.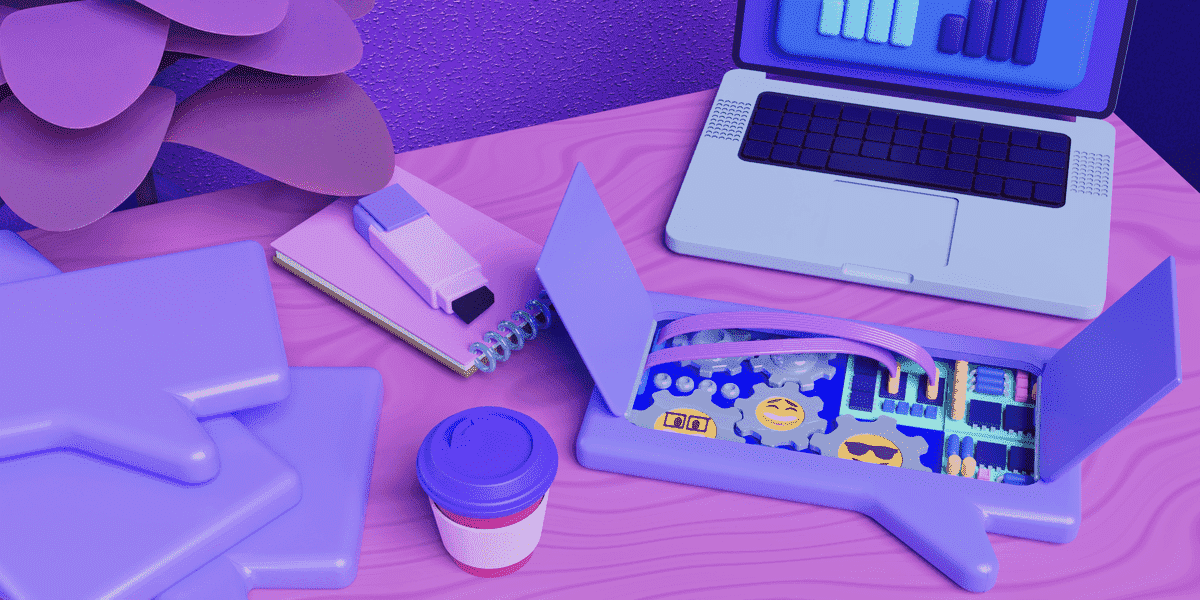 What is employee engagement?
Employee engagement describes the enthusiasm and satisfaction employees feel in their workplace, as well as their commitment to achieving their company's goals.
Employees who are engaged in the workplace care about their work and their performance and feel their effort is recognized and appreciated. A paycheck is not their sole motivation, but they rather find purpose in their work performance.
In that light, we differentiate between 3 types of workers:
Engaged — employees who are highly involved in their work, a driving force that moves the organization forward.
Not engaged (Quiet quitting) — employees who are psychologically unattached to their work; they invest their time in their work, but not their passion or energy.
Actively disengaged (Loud quitting) — employees who are resentful because their needs are not being met at work; aside from not giving their 100% at work, they may even negatively influence their engaged colleagues.
To better understand who an engaged employee is, we reached out to Jack W. Wiley, Ph.D., the President and CEO of Jack Wiley Consulting and Employee Centricity, and the author of "The Employee Centric Manager". Here's how he defines an engaged employee: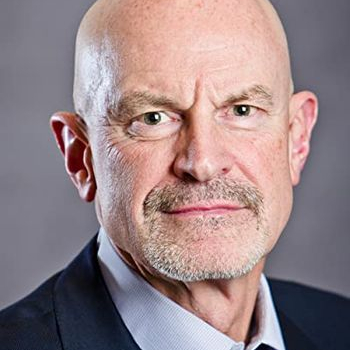 "An employee who is engaged is one who:

Has a high level of satisfaction with their employer,
Sees their organization as a great place to work,
Is committed to stay, and
Serves as an advocate for the organization to others."
Furthermore, Dr. Wiley highlights that engaged employees are "the very best corporate citizens."
What are the 3 C's of employee engagement?
Another way to better understand employee engagement is through the so-called 3 C's of employee engagement:
Care — Managers should be empathetic to their employees' mood and personal problems. They should promote work-life balance to improve employee engagement. Also, it's on managers to provide their employees with workplace-related entertainment and show them small caring gestures.
Competence — To enable their employees to grow, managers should make sure that they organize regular workshops and training sessions. This should facilitate employees' development of marketable skills and competencies.
Career — One way managers can support their employees in career development is by offering them job rotations and giving them challenging tasks that lead to promotions. Aside from that, employees should have a certain autonomy to make their own decisions.
All of these components of employee engagement depend on management, which is proof that managers are an integral part of each employee's work experience. That also means the burden of employee satisfaction lies on management.
What are the drivers of employee engagement?
According to Stanford Social Innovation Review, there are 5 key employee engagement drivers:
Feeling that the company shows concern and care for its employees,
Belief in the company's leadership,
Feeling that workers' well-being is a priority,
Nurturing open two-way communication in the workplace, and
A feeling of belonging in the organization.
Similarly, Dr. Wiley believes that employee engagement is driven by 4 key factors. He highlighted the importance of choosing a good job for an individual employee: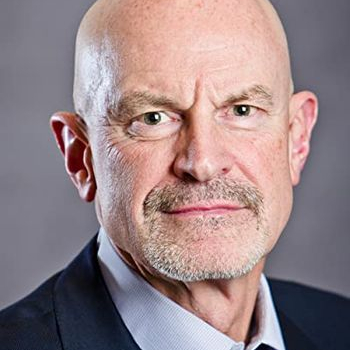 "First, employers need to ensure a good job-person match for employees. Employees must like what they do, feel the job is a good match to their skills and abilities, and derive a sense of accomplishment from their work."
Then, he underscores the importance of professional praise and growth opportunities: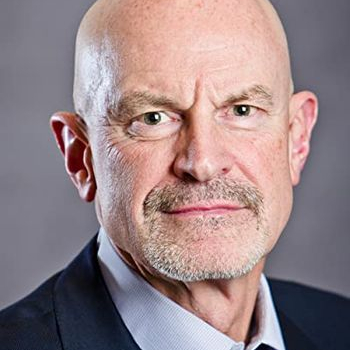 "Secondly, managers and team leads need to praise the good work of employees, to recognize their accomplishments. This is not about the financial reward but rather psychological appreciation.

Thirdly, they need to help employees develop skills that lead to advancement and higher pay. Employees get excited about career development and look forward to new challenges that help build out their skill and experience sets."
Finally, Dr. Wiley underlines how important transparent communication for employee engagement is: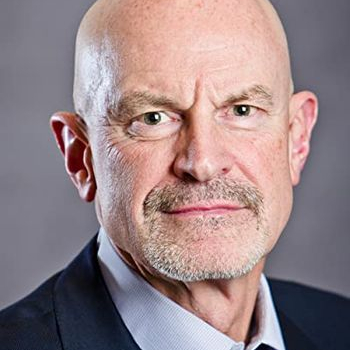 "Everyone wants to be on a winning team, and it is the role of top leaders to set a strategy and keep employees informed about the organization's progress. Managers and team leads who help reinforce this communication transparency are also essential to keeping engagement levels high."
What is an example of engagement with employees?
After all this talk about engagement, let's see what an actual engaged employee looks like.
Klara is a graphic designer in a publishing house. She's currently working on an assignment near and dear to her heart — a feminist graphic novel.
Today, a content editor that was proofreading the novel went past her deadline, as there were some unexpected problems in the company. However, Klara doesn't mind. She is so thrilled she is a part of this project that she's happy to stay after hours to finish her part of the project.
More importantly, she is particularly proud of her publishing house for promoting progressive values and fighting against gender stereotypes and for diversity and inclusion. This is what drives her motivation — not just the paycheck, but doing something she believes in.
Why is employee engagement important?
Let's now identify the most important benefits that successful and engaged organizations enjoy.
Benefit #1: Employee engagement improves employee loyalty and satisfaction
Financial incentives are no longer enough to keep employees in the company, according to a McKinsey article. Their research shows that employee experience with an emphasis on employee engagement is what drives employee loyalty and satisfaction.
Namely, engaged employees are more satisfied with their jobs. Therefore, they are less likely to leave their current position.
Benefit #2: Employee engagement improves performance and increases retention
According to the most recent employee engagement statistics, an unbelievable 92% of executives claim that engaged employees perform better than their disengaged colleagues.
Moreover, engaged workers are 87% less likely to quit their jobs and leave their current company.
Benefit #3: Employee engagement leads to a happier and healthier workforce
Highly successful organizations rely on employee recognition systems and regular feedback to keep their employees happy and healthy.
In that light, Gallup's report State of the Global Workplace: 2023 highlights that engaged employees are less stressed and depressed.
Benefit #4: Employee engagement lowers absenteeism rates
When employees relate to their company's mission, vision, and values, they are more likely to be engaged and work harder to achieve mutual goals. Happy and engaged employees are more motivated to show up for work in the long run.
Namely, statistics show that when employees are engaged, there is a 41% reduction in absenteeism.
Benefit #5: Employee engagement improves profitability
Companies that put an effort into keeping employees engaged are more likely to increase their profits.
In their previously mentioned report, Gallup revealed that companies with a highly engaged workforce have 23% higher profit than those with miserable workers.
—
Now that we know what the benefits of employee engagement are, before we go any further, let's see what the most common obstacles to employee engagement are.
Barriers to employee engagement
There are many obstacles to creating an engaged workforce, but these are some of the most frequent ones:
Poor leadership,
Bad company culture,
Lack of effective communication,
Unclear company goals,
Lack of recognition, and
Poor work-life balance.
Let's consider all these barriers in a bit more detail.
Barrier #1: Poor leadership
When people in charge don't know what to do and how to communicate clearly, employees become demotivated and lose trust in their organization.
Another trait of a poor leader is capriciousness in making decisions. In other words, they take into account who suggested something, not what is suggested. This can also frustrate employees, which influences their levels of engagement.
Barrier #2: Bad company culture
According to a Hays survey, about 47% of active job seekers would leave their current job because of poor company culture.
To be more specific, bad company culture refers to those work practices and management styles that promote unhealthy attitudes in the workplace. As a result, in these work environments, conflicts among team members are more frequent, which leads to employees becoming disengaged.
Barrier #3: Lack of effective communication
Ineffective workplace communication crushes employee engagement.
It leads to frustrations, misunderstandings, and distrust among employees. Moreover, employees feel unheard, so they lose interest in their work. In the best case scenario, they become quiet quitters, aka not engaged.
On the other hand, according to Communication in the workplace statistics 2023, employees who work in organizations with effective communication plans are 3.5 times more likely to outperform their peers.
Barrier #4: Unclear company goals
When employees don't know what their company strives for, they will have a hard time identifying with the company's mission and vision and working towards fulfilling its goals.
Consequently, this makes it harder for employees to feel engaged and makes them more prone to doing the bare minimum.
Barrier #5: Lack of recognition
Employees thrive on various recognition practices.
According to the Industry Report On Employee Engagement Strategies For 2021 by Vantage Circle, about 60% of respondents prefer a non-monetary stimulation way to improve job performance.
What's more, 37% of employees claim that employee recognition by their superiors is the best way to improve their engagement at work.
Barrier #6: Poor work-life balance
In their 2022 State of Remote Work report, Buffer has found that 25% of remote employees are struggling to unplug after work.
Poor work-life balance together with putting in more hours can seriously affect employees' concentration and mental health, and therefore, their engagement at work.
💡 Pumble Pro Tip
To learn more about setting boundaries between your private and work life, read our article on this topic:
—
Being aware of all the barriers and benefits of employee engagement isn't enough for managers and team leads to keep their employees happy and motivated. You need to put theory into practice and take the necessary steps to make it happen. But, before we dive into tips and tricks for achieving this, let's see how employee engagement can be measured.
How to measure employee engagement?
We've seen how important it is to have engaged employees and what some of the barriers to employee engagement are.
If you're not sure how your employees fare when it comes to employee engagement, we're here to help.
Luckily, there are ways to measure employee engagement. Some of the most common ones are:
Employee surveys,
One-on-ones,
Employee lifecycle surveys, and
Performance metrics.
Let's see in detail what these measurement tools entail.
Employee engagement measuring tool #1: Employee surveys
Our contributor Dr. Jack Wiley prefers employee survey items presented on a 5-point Likert rating scale with the following anchor points:
Strongly agree,
Agree,
Neither agree nor disagree,
Disagree, and
Strongly disagree.
He elaborates that various items are included in an employee engagement index, and that they are used to measure constructs that are inherent to the definition of employee engagement: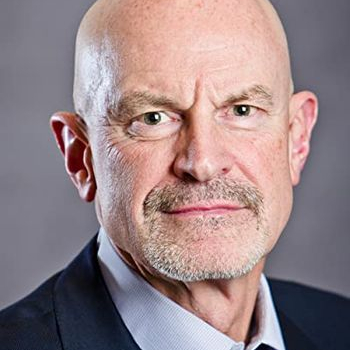 "Item examples, by construct, are listed below:

Overall satisfaction: 'Considering everything, I am satisfied with my organization as a place to work.'
Organizational pride: 'I am proud to tell people I work for my organization.'
Advocacy: 'I would recommend my organization as a great place to work.'
Commitment: 'I intend to be working for my organization for a long time.'
Discretionary effort: 'My organization motivates people to work hard and to put in extra effort.'"
Another contributor of ours, Julia Meyer, Chief Development Business Officer of Clever Control, agrees with Wiley that surveys are one of the most effective ways to measure employee engagement: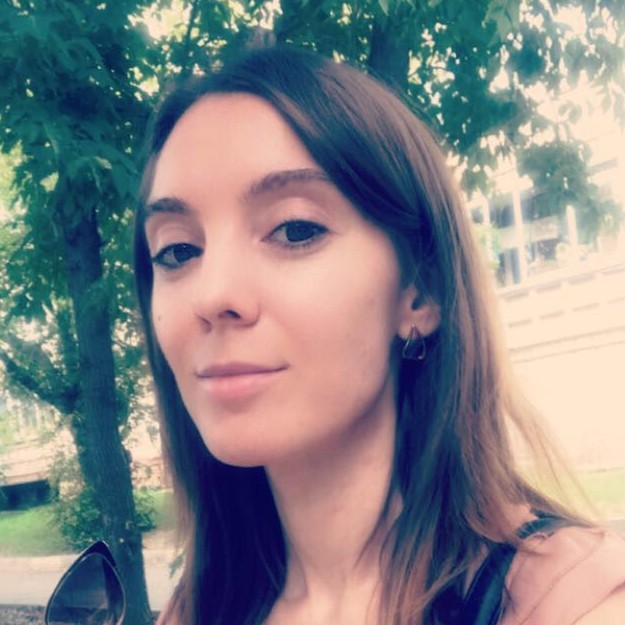 "Surveys provide quantitative data by asking employees specific questions about their level of satisfaction, commitment, and motivation."
Similarly, Dana Liubchenko, HR at RetroStyle Games, told us that this company conducts employee surveys using the eNPS methodology twice a year: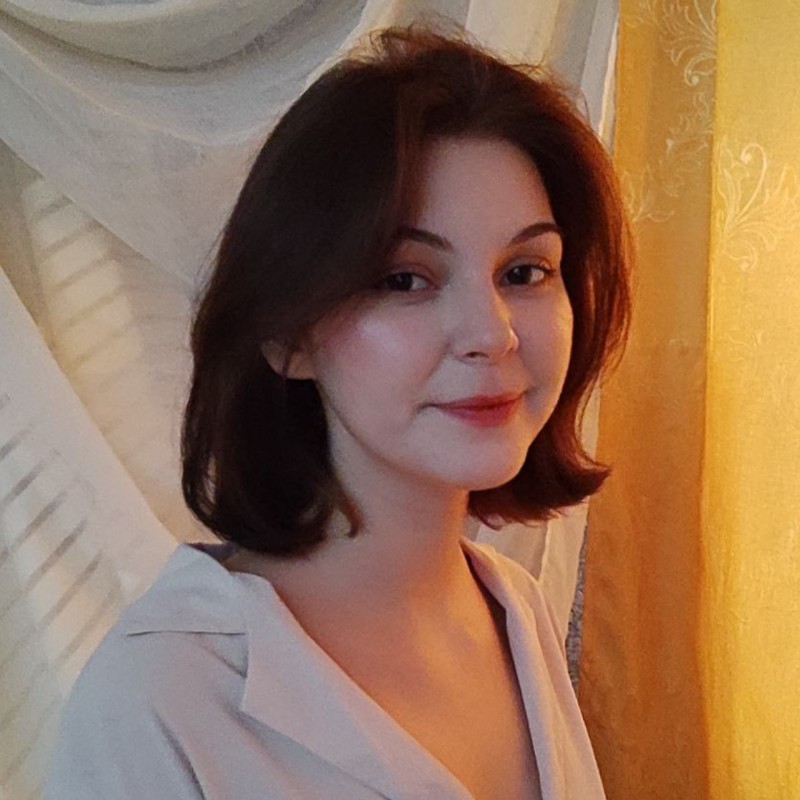 "It's important to make the survey itself anonymous in order to get maximum honesty in the answers. Based on the results of the evaluation, we decide which processes can be improved/removed to increase the engagement of employees and their understanding that they can have an impact on the company."
Employee engagement measuring tool #2: One-on-ones
Another great way to measure engagement is by organizing regular one-on-one meetings with employees.
Dana Liubchenko also practices this method in their game art studio: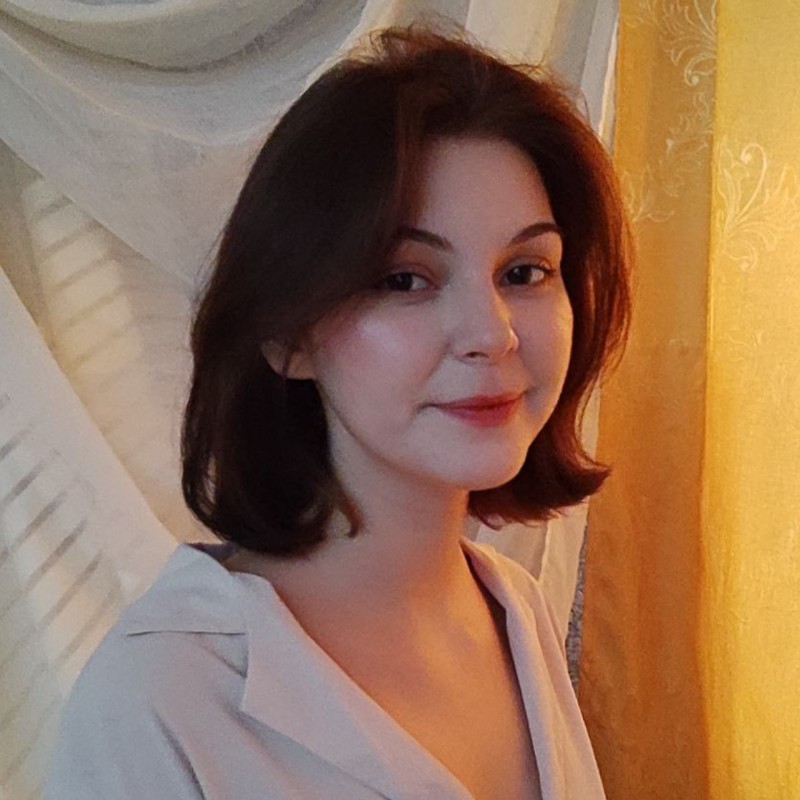 "Once a month, we talk with the employees about their work and how they feel about the processes in the company. Maybe they have ideas on how to improve some activities.

It helps us to identify problems at an early stage, and also to track the mood of individual employees."
Regular feedback from the employees is crucial in achieving high levels of engagement in a company. As Liubchenko said, this method may help you nip the potential problems in the bud.
Employee engagement measuring tool #3: Employee lifecycle surveys
Although often neglected, employee lifecycle surveys are also a worthwhile method of measuring employee engagement.
More specifically, these include:
New hire surveys — Questionnaires companies use to gain insight into employees' experience during their first months in a company,
Stay surveys — Assessments companies use when they want to find out what an employee values about their job, as well as what can be improved, and
Exit surveys — A survey conducted with an employee who is separating from the company.
Liubchenko especially values the latter, as they are the most honest evaluations of the state of the workplace, according to her: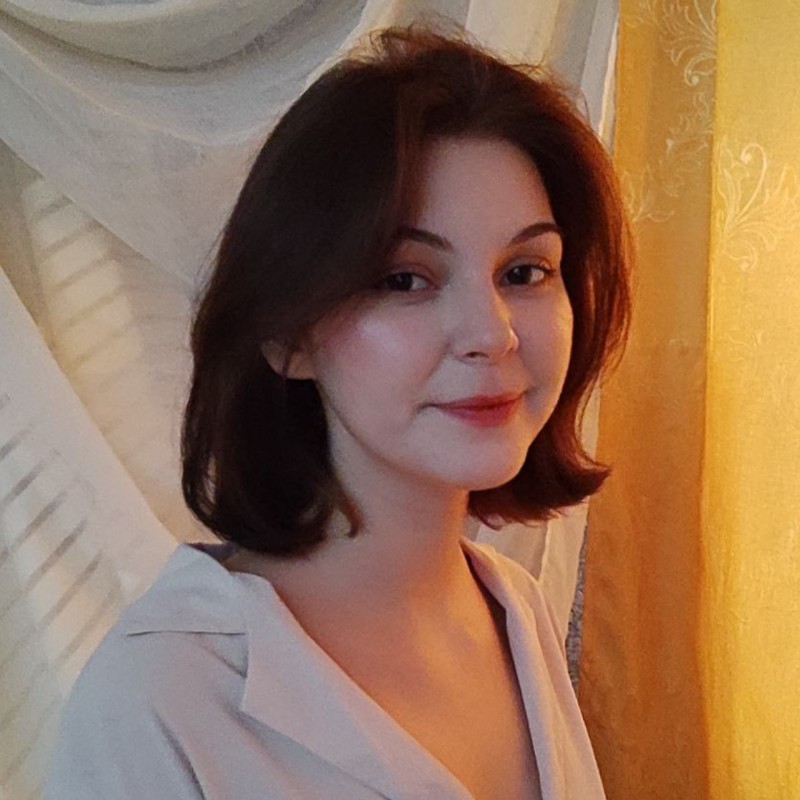 "Exit interviews are also very important. We can expect maximum honesty from leaving employees because basically, they have nothing to lose. Then we analyze the results of the conversations highlighting issues we can improve on.

Another tip here is working on the general HR brand in the company so that every employee could trust the manager with all their worries and be completely honest with them."
Employee engagement measuring tool #4: Performance metrics
Last but not least, performance metrics can also be a valuable tool for measuring employee engagement, as Meyer highlights: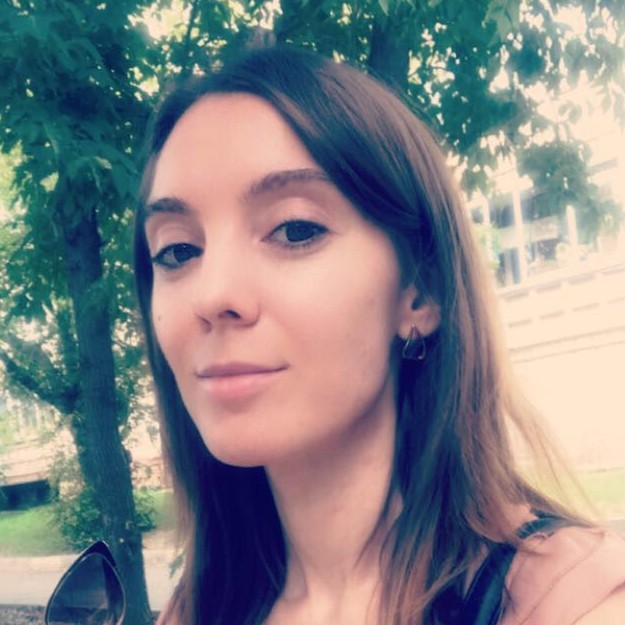 "Performance metrics, such as productivity, absenteeism rates, and turnover rates, can serve as indicators of employee engagement."
Statistics speak volumes in this case. Namely, companies with highly engaged employees report a 14% difference in productivity.
How to increase employee engagement?
There are different strategies you can use to improve employee engagement. Let's see what some of them are.
Tip #1: Use employee engagement surveys
Employee engagement surveys can be a powerful tool for improving employee engagement. As he's the author of "Strategic Employee Surveys: Evidence-Based Guidelines for Driving Organizational Success", we asked Dr. Wiley to share his view on using surveys to improve employee engagement.
His key points to consider when crafting an employee engagement survey are:
Learn what employee engagement entails,
Understand what drives employee engagement, and
Use survey results to improve problematic areas.
Let's see in detail what these key points are.
Point #1: Learn what employee engagement entails
Dr. Wiley's advice is to begin by understanding the concept of employee engagement: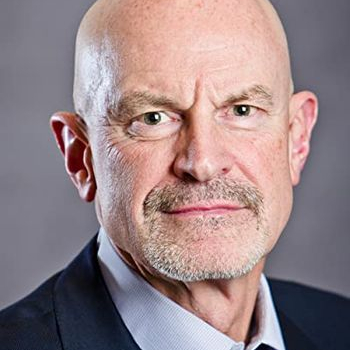 "Employee engagement is most typically measured by an organization-wide survey. One problem is that the construct of employee engagement has expanded beyond its original definition to include virtually any topic that can be measured by an employee survey.

In fact, employee engagement is essentially a motivational-commitment construct. It is about understanding and enhancing those elements of the workplace that most contribute to an employee's motivation to perform at the highest level and their intent to stay with the organization."
Point #2: Understand what drives employee engagement
Once you learn what employee engagement is, the second step is to find out what common drivers stand behind it and measure them: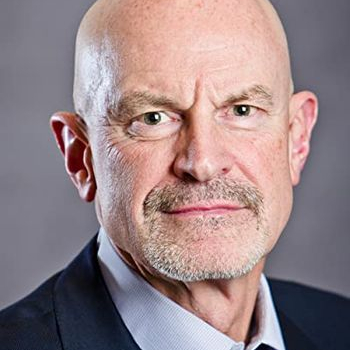 "Once we understand the common drivers of engagement, then so-called engagement surveys should focus on measuring those factors as well as provide some overall measure of engagement, as in an employee engagement index."
Point #3: Use survey results to improve problematic areas
Finally, you should focus on fixing issues that need tending to: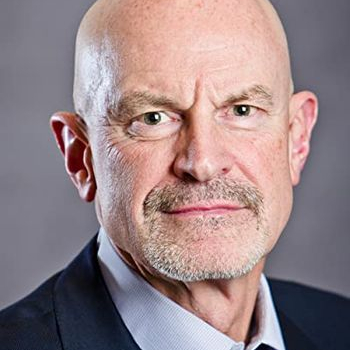 "Another major problem with employee engagement surveys is the lack of taking action based on survey results. With all the technology we have at our fingertips, conducting an employee engagement survey has become operationally fairly easy for most organizations.

Employee participation rates in surveys are typically quite acceptable for drawing reliable conclusions about how employees experience the organization. The problem is that far too many organizations seem satisfied to communicate participation rates and overall survey results to employees without taking action on areas needing attention."
—
To make this process easier for you, we've created an Employee Engagement Survey. This survey can help you gather information about your employees and take the steps to address the issues and improve their engagement at work.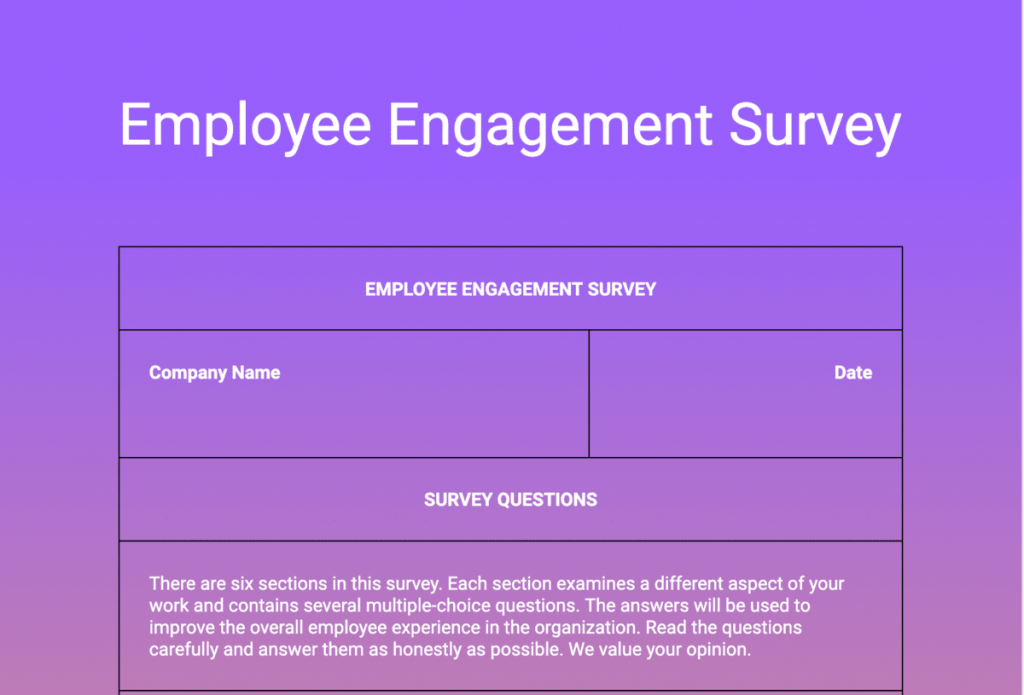 ⏬ Download: Employee Engagement Survey
Tip #2: Recognize the good work of your colleagues
Employee recognition is often overlooked as a factor in improving both productivity and employee engagement. Namely, according to a recent study, 82% of employees agree that recognition for their efforts improves their engagement.
That is why it would be beneficial to create a work environment in which employees are rewarded for their work.
Aside from that, APA research shows there is a strong correlation between feeling valued at work and improved well-being and performance. When employees feel well in the workplace, they are more invested in their work.
Tip #3: Account for each employee's expectations and goals
There's no better way to engage employees than to meet individually with them — you show them you respect them, appreciate them, and care about them.
We consulted Roberta Matuson, the President of Matuson Consulting and the author of "Can We Talk? Seven Principles for Managing Difficult Conversations at Work" about this. She believes that besides learning more about what employees' expectations and goals are, taking action to help them fulfill those is far more important: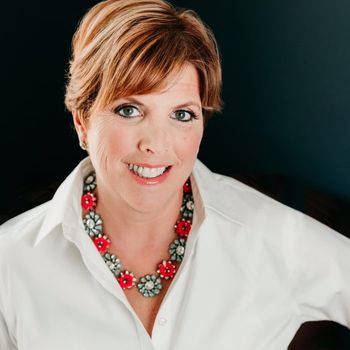 "To enhance employee engagement, meet individually with your employees and ask them the following questions:

'What were your hopes and dreams when you took this job?

Are you on track to meet these goals?

What can I do to help you achieve your hopes and dreams?'

Then, take action. Communicate back what you are willing and able to do to help them move closer to their goals."
However, Dr. Wiley believes that most companies struggle to walk all the way through the end and act on whatever it is their employees said needs improvement: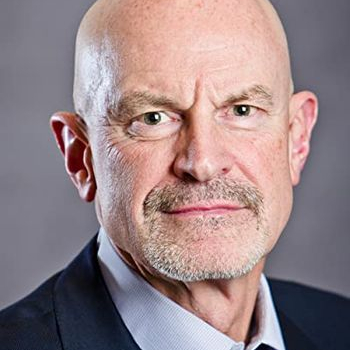 "Employees don't expect the organization to take action on each and every issue that may surface, but they do expect the organization to treat their input as valuable and to take action on at least a few of the areas needing improvement.

Organizations that select a shortlist of priorities for improvement, discuss the results with employees to clarify why they feel the way they do, and ask employees for their recommendations for improvement are the ones that develop and implement the most impactful and responsive actions."
You can use a business messaging app, Pumble to ask your employees about what they expect at work, as in our example below. Georgina, an HR manager, is asking one of the employees to share his experience in the company so far, as well as his expectations and goals.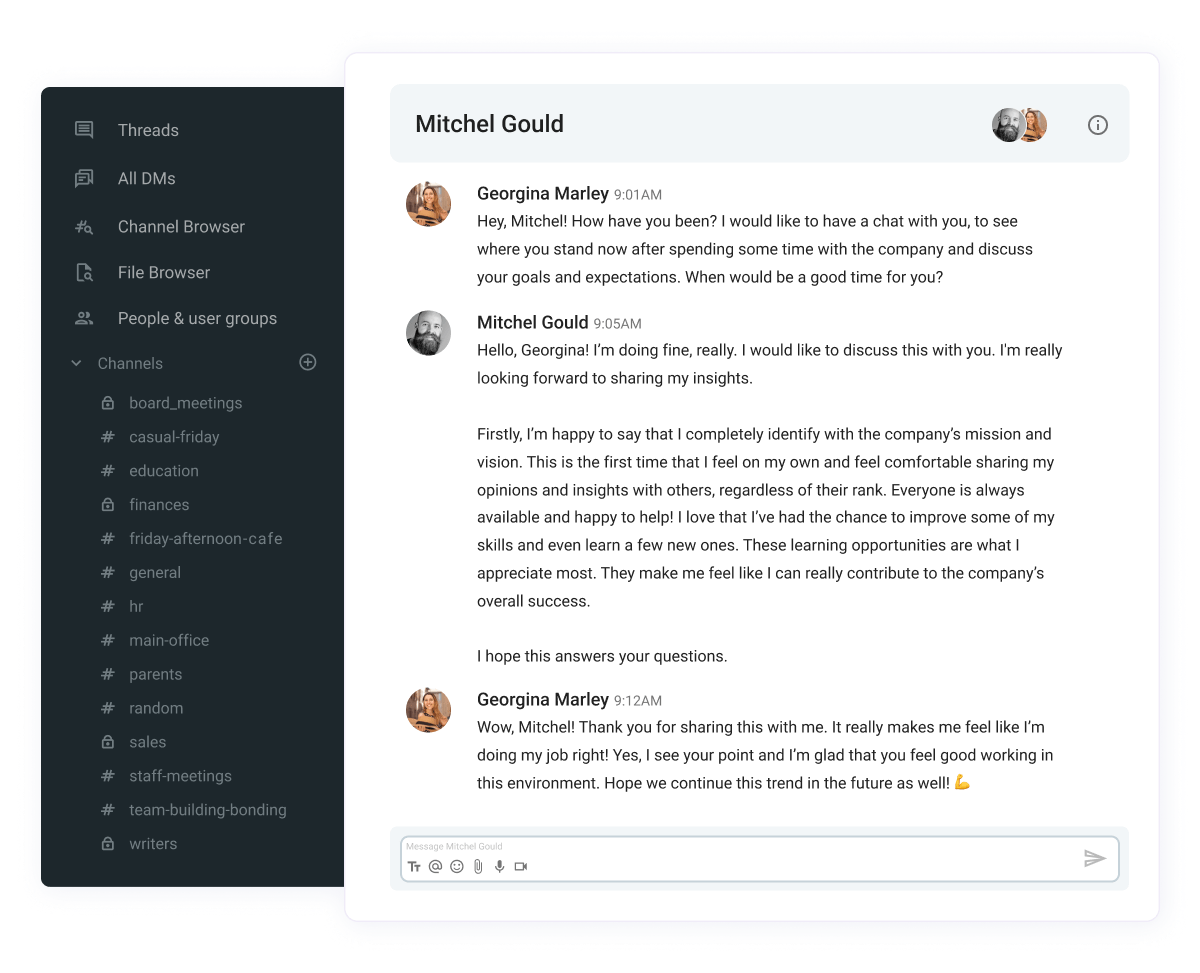 Tip #4: Hire competent managers
The role of managers in improving employee engagement should, under no circumstances, be underestimated. After all, they are the mediators between the top management and the employees. This means they are constantly interacting with the employees and are the first ones that should be aware of whether the employees are satisfied with their workload.
Because of that, HR managers should be especially careful when hiring middle managers, as they need to look for people with good communication skills.
Tip #5: Create opportunities for constructive feedback
Constructive feedback is the backbone of any successful business — it's amazing how far constructive criticism can go in pushing people to do their best and contribute to the company's overall success.
Let's take a look at a Pumble example below. Zoey has noticed a change in Hannah's performance, so she asks her what the problem is.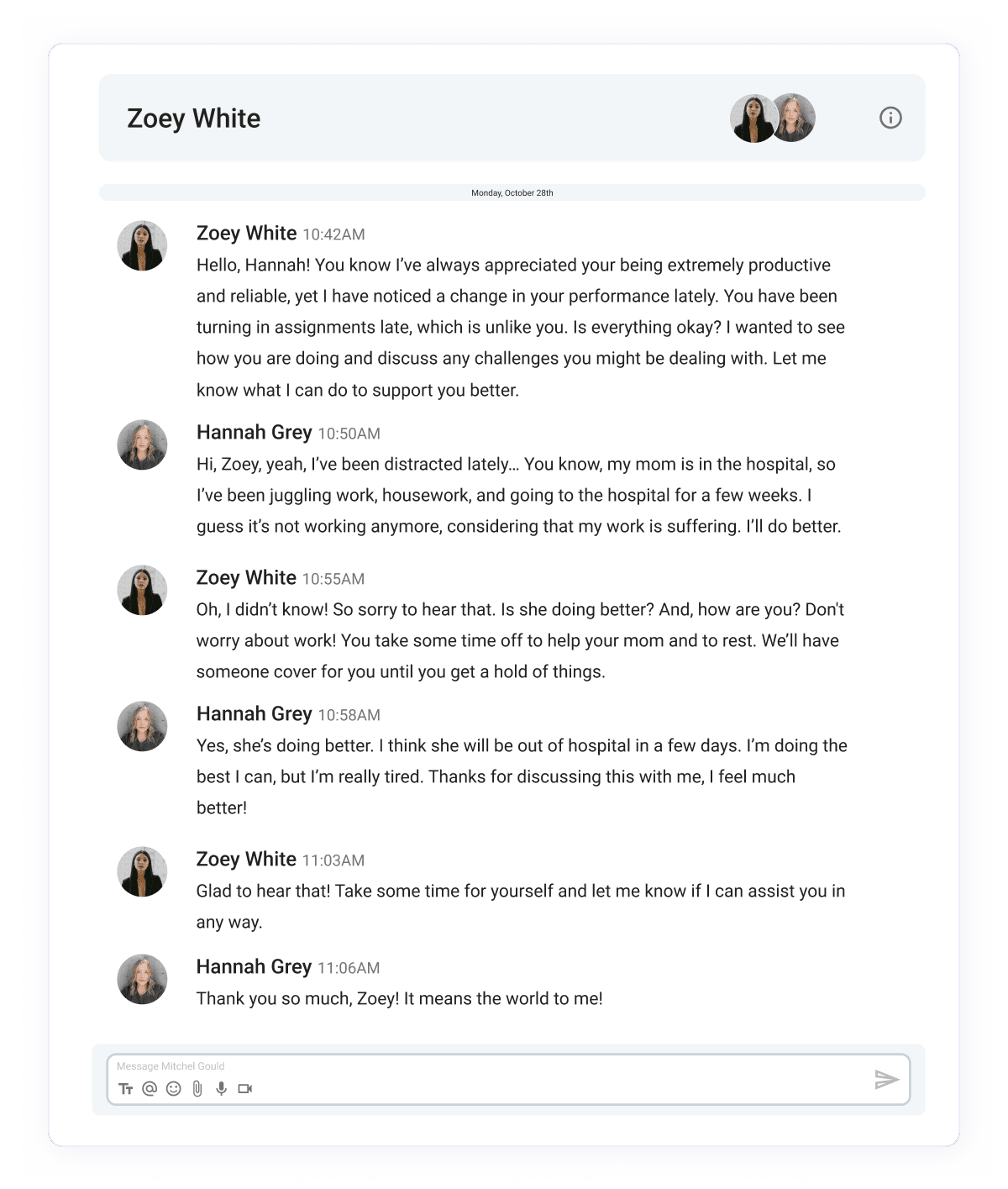 Moreover, Michael Moran, the Founder of Green Lion Search Group, focuses on the importance of regularity of feedback: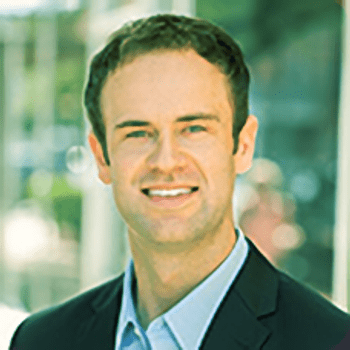 "Take regular pulse surveys and collect feedback at the end of major projects. Schedule more frequent one-on-ones and make them two-way conversations, where the employee and the manager both get feedback about their performance."
On the other hand, Andjela Vlaskalic, RE&CBT Psychotherapist under supervision, highlights the importance of timing for feedback: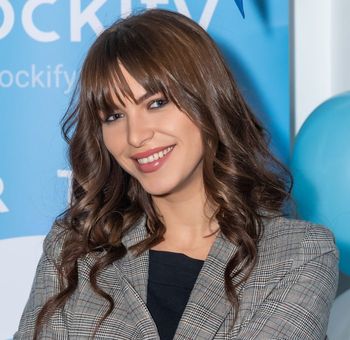 "Aim for one-on-one meetings at least once in 6 months. Why 6 months? We believe 6 months is enough time to see what has changed from the employee's perspective."
💡 Pumble Pro Tip
If you have any doubts on how to give constructive feedback, we've got you covered:
Tip #6: Keep employees aligned with the company mission and vision
Making sure that all employees understand and align with their company's mission, vision, and values is a way to keep them motivated and loyal in the long run, Vlaskalic suggests. When they know they are on the same page goal-wise, they find it easier to commit and engage: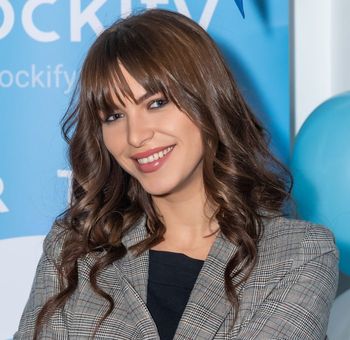 "Making sure that employees understand and identify themselves with the company's mission, vision, and values is paramount from the very start. For example, if an employee isn't okay with diversity in the workplace, which is what we strive for, it's only a matter of time before they will come in conflict with employees who are different in any way."
Tip #7: Improve overall employee experience
Happy employees are more engaged, more productive, and more motivated — that can all be achieved by ensuring your employees feel great where they are. If you're dealing with a remote or hybrid workforce, it might be harder to provide unique experiences as your employees are scattered across different countries or time zones, but it's not impossible.
Don't avoid feedback sessions or in-person communication — most employees will appreciate your engagement and effort. Plus, organizing team-building activities from time to time won't hurt. View these as rare opportunities to foster stronger relationships and improve the overall experience employees have working with your company.
Tip #8: Foster a healthy team structure
According to Stephen Kohler, the CEO and Founder of Audira Labs and Executive Coach, managers and leaders should focus on creating a proper team structure and enabling communication between different departments and teams: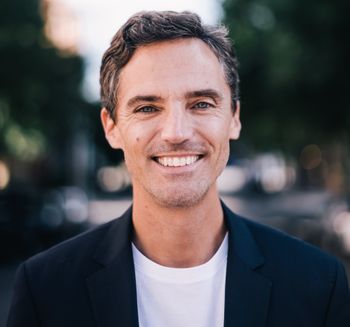 "It can start with the team structure, which influences communication more than you'd think. For more free-flowing communication between departments, teams, team leads, and even the leadership team, it's important to build a culture that empowers everyone to be a leader."
He adds that trust in your team members is critical for improving communication and, consequently, employee engagement: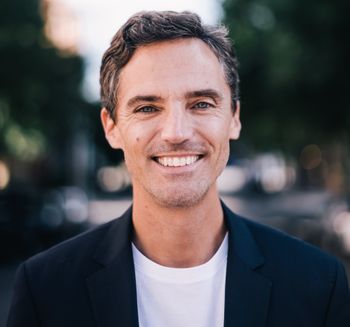 "When you trust your team to make important decisions, voice their opinion, or take the lead on special projects, you're breaking down communication barriers by encouraging higher thought, collaboration, and communication between each team member – no matter their experience level.

This structure fosters leaders, creates a healthy team culture, and drives businesses forward. Ample communication channels and an open-door policy are also crucial to building strong employee engagement."
This leads us to the importance of communication for increasing engagement.
Tip #9: Practice two-way communication
Last but not least, open communication, especially two-way communication, is paramount for improving employee engagement, as Irene McConnell, a Career Coach, Hiring Manager, MD of Arielle Executive, and an Official Member of Forbes Coaches Council, claims: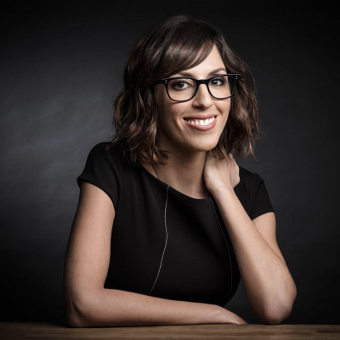 "Open, honest, and effective two-way communication is not only necessary at the lower levels of the organization but also at the managerial and other leadership positions."
Moreover, employees should feel free to share their problems with the management. That is the surefire way for the employees to feel heard and appreciated.
—
Speaking of communication as a way of improving employee engagement, it deserves to be analyzed in more detail. So, let's see why communication is so important for employee engagement.
Why is communication important for employee engagement?
To better understand the role of effective communication in employee engagement, we sought out answers from a few other experts on the topic. Let's see what they said.
Benefit #1: Communication is the very core of employee engagement
According to Kohler, communication is the very core of employee engagement. He says: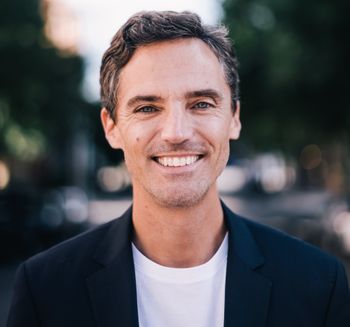 "Without the proper channels to regularly communicate, company culture will suffer. Nix cross-departmental communication and inventive ideas will stall. Good communication keeps businesses moving forward and allows every member of the team to be heard, which is vital to an engaged workforce."
Sharing Kohler's view, Irene McConnell also believes that effective communication is the foundation of an engaged workforce: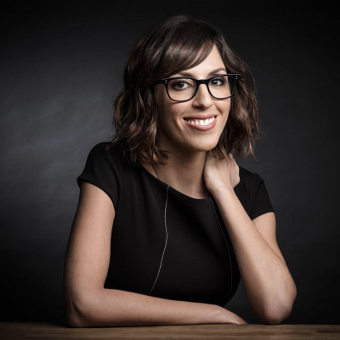 "An organization's employees are its biggest assets and investment because it is their work that ultimately determines the success or failure of the company. Engaged employees tend to demonstrate the dedication and commitment needed for the long-term growth of a company."
Benefit #2: Communication helps leaders better understand their employees' needs
While there are many other ways to keep employees engaged, Matuson believes that employers and managers should focus on using communication to better understand what their employees need and want: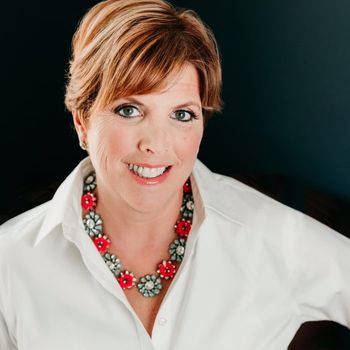 "Communication can help you to better understand the wants and needs of your people so you can be more responsive. It can also help you gain a better grasp of an employee's talents and skills, which at first glance may not be noticeable."
Benefit #3: Communication enhances employees' sense of belonging
According to Michael Moran: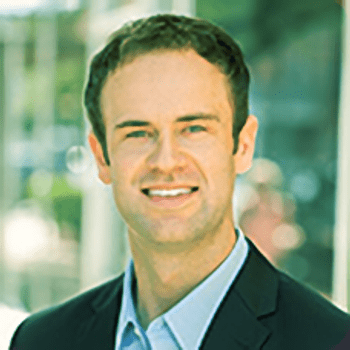 "Employees are most engaged in workplaces where they feel a high sense of belonging and their work is valued and appreciated."
He explains this in great detail: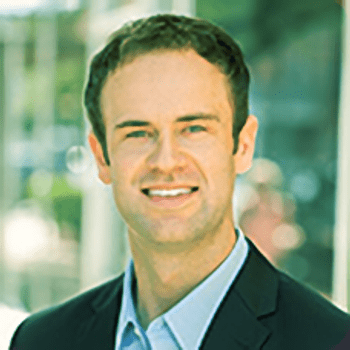 "Open communication with coworkers and managers enhances feelings of belonging because employees feel they're 'in the know' and are informed of workplace changes, professional development opportunities, or social outings before they happen.

Effective two-way communication means employees can share ideas, give feedback, or report problems, and believe they'll be listened to when they do so. This also enhances belonging by making them feel their voice is heard."
Benefit #4: Communication gives employees direction and purpose
Besides seeing it as the core of employee engagement, Kohler finds communication to be critical for the many aspects of a business to run together smoothly: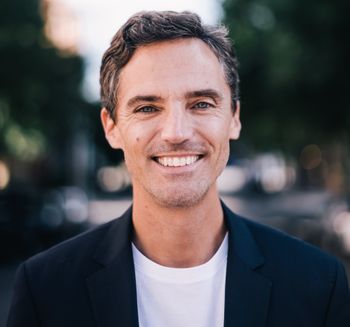 "Envision an orchestra filled with talented musicians, but with no sheet music or a conductor — this would likely lead to frustration and, potentially, an inability to perform. Communication provides direction and purpose, all vital to a happy, engaged employee."
Benefit #5: Communication fosters stronger relationships among employees
Matuson agrees that communication helps foster stronger relationships among employees. She says: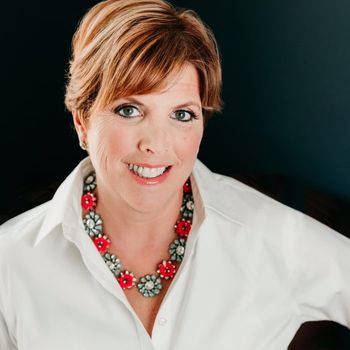 Kohler feels similarly about it: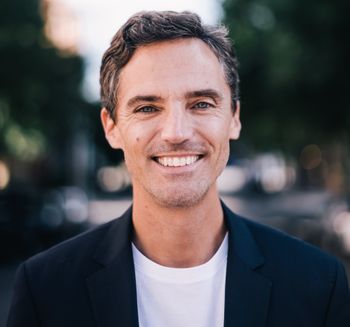 "The goal, of course, is to have as many engaged employees as possible and a company where people are empowered, enthusiastic about their role, supportive of others, and encouraged to be creative. Communication is central to all the above — promoting camaraderie, collaboration, and even influencing productive change."
8 tips on how to communicate to improve employee engagement
After we've seen in what ways communication influences employee engagement and helps improve it, it's time to consider how we should communicate to that end.
So, here's a list of 8 tips to help you communicate better to improve employee engagement.
Tip #1: Start with a clear internal communication strategy
Beginnings are hard, but they are also leading stars you can always refer to further down the road. An internal communication plan is like a safety net — you can always go back to it when things start to fall apart and start all over again.
McConnell believes that a clear internal communication strategy helps keep employees engaged and allows them to communicate effectively: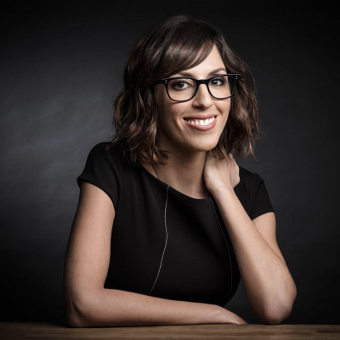 "Managers need to have a clear and strategic internal communication strategy to enhance employee engagement. Additionally, there needs to be transparency within the company and its departments. This creates a level of trust and employees feel they can communicate with their managers effectively."
Tip #2: Enforce transparent communication early on
What all experts on the topic agree is that transparent communication is key to employee engagement. Moran adds that with no transparency, people wouldn't even be able to do their job properly: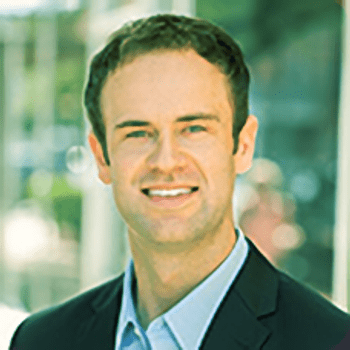 "More transparency from leadership almost always translates to more engagement. At the most basic level, transparency ensures they have the resources and information they need to do their job. Beyond this, it makes employees feel included when they're given a voice in decision making, or at least able to see how leaders make decisions."
Similarly, McConnell emphasizes the importance of smooth communication: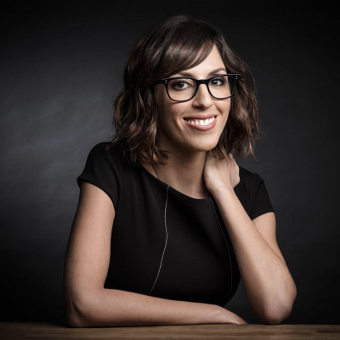 "Leaders should also establish a two-way flow of information for a smooth communication from the top to the bottom levels and vice versa. As a result, there will be a reduction in the ambiguity of messages. It also eliminates inaccuracies that are present in the corporate world."
Andjela Vlaskalic shares the views of her colleagues: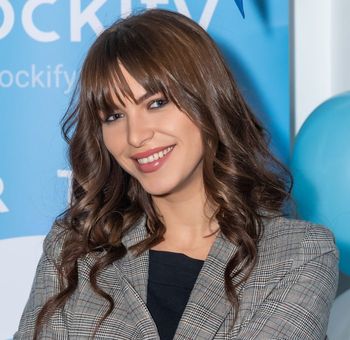 "Transparency remains a key ingredient for effective communication and employee engagement. Sharing information clearly and having everyone understand what the goal is brings meaning and acknowledgment to employees.

When employees know why they are doing their jobs, they are more likely to feel engaged and perform better in the long run."
Tip #3: Communicate expectations clearly
When employees know what they are expected to do and how to behave, they tend to stay productive and motivated to do their best at work later on. This is only possible if managers communicate expectations clearly, Moran suggests: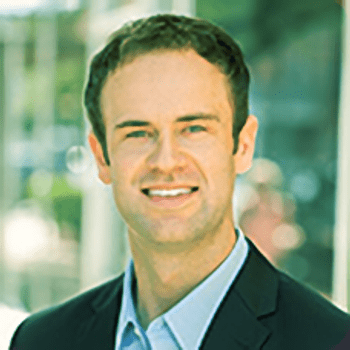 "Frequent communication from management means employees know their expectations and where they stand — they're acknowledged and congratulated when they do good work and are given constructive criticism and feedback when they struggle.

This gives them more incentive to put in their full effort since they'll be rewarded for doing so, and encourages them to learn new things and improve their skills, continuing that engagement in the future."
Tip #4: Promote the use of communication tools
Relying on proper communication tools to maintain regular communication can do wonders for employee engagement, too. For example, Pumble is a great enabler of asynchronous communication and it will make your life and work easier, especially in hybrid, remote, and distributed work environments.
Here are some points to consider when choosing the best communication tool.
Point #1: The communication channel must meet the needs of those receiving the message
Matuson believes that the proper communication channel should "best meet the needs of the person on the receiving end of the conversation." To understand better what she meant by this, she gave an elaborate explanation through a real-life example: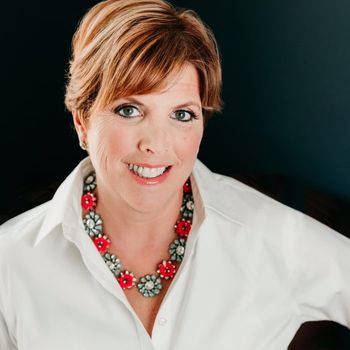 "A leader who is uncomfortable letting an employee go may find it easier to simply send a text informing an employee that their services are no longer needed. Terminating an employee this way comes across as inhumane.

Rest assured, this person will immediately tell everyone they know how they were just fired over text, which could result in a whole team of disengaged workers.

Instead, if possible, have this conversation face to face or over Zoom, so that the person on the receiving end has the opportunity to process what's going on and to ask any questions they may have."
Point #2: Pick just one communication channel and stick to it
According to Moran, lower employee engagement can be associated with using multiple communication channels: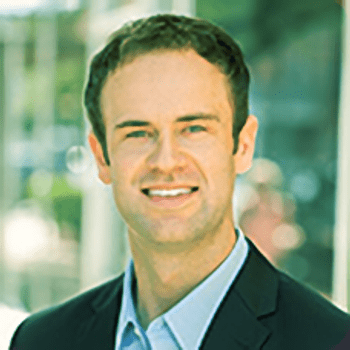 "I actually don't think having multiple communication channels is a smart move for a business. This is more likely to lead to missed communications and confusion, both of which lower engagement. In my mind, communication tools and similar collaboration platforms are ideal for facilitating smooth, open communication, especially in hybrid and remote workplaces.

Whichever way you go, though, my advice is to pick one and stick to it. The less an employee has to think about the method of communication, the more likely they are to do it regularly and effectively."
Point #3: Encourage the use of informal communication
As Vlaskalic sees it, focusing only on strict business communication isn't the right way to go. Instead, she supports informal communication between employees to balance formal work communication and foster a positive atmosphere: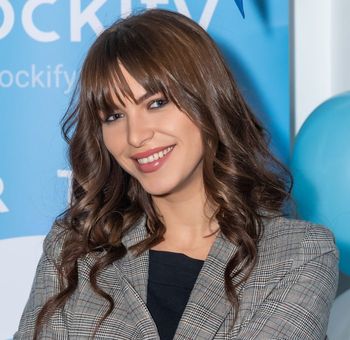 "It's great for employees to communicate with others informally, through 'random' channels in Pumble, for example. This creates a relaxed and positive atmosphere, allowing employees to form better relationships."
Thanks to Pumble, you can create public and private channels to talk about daily life with others: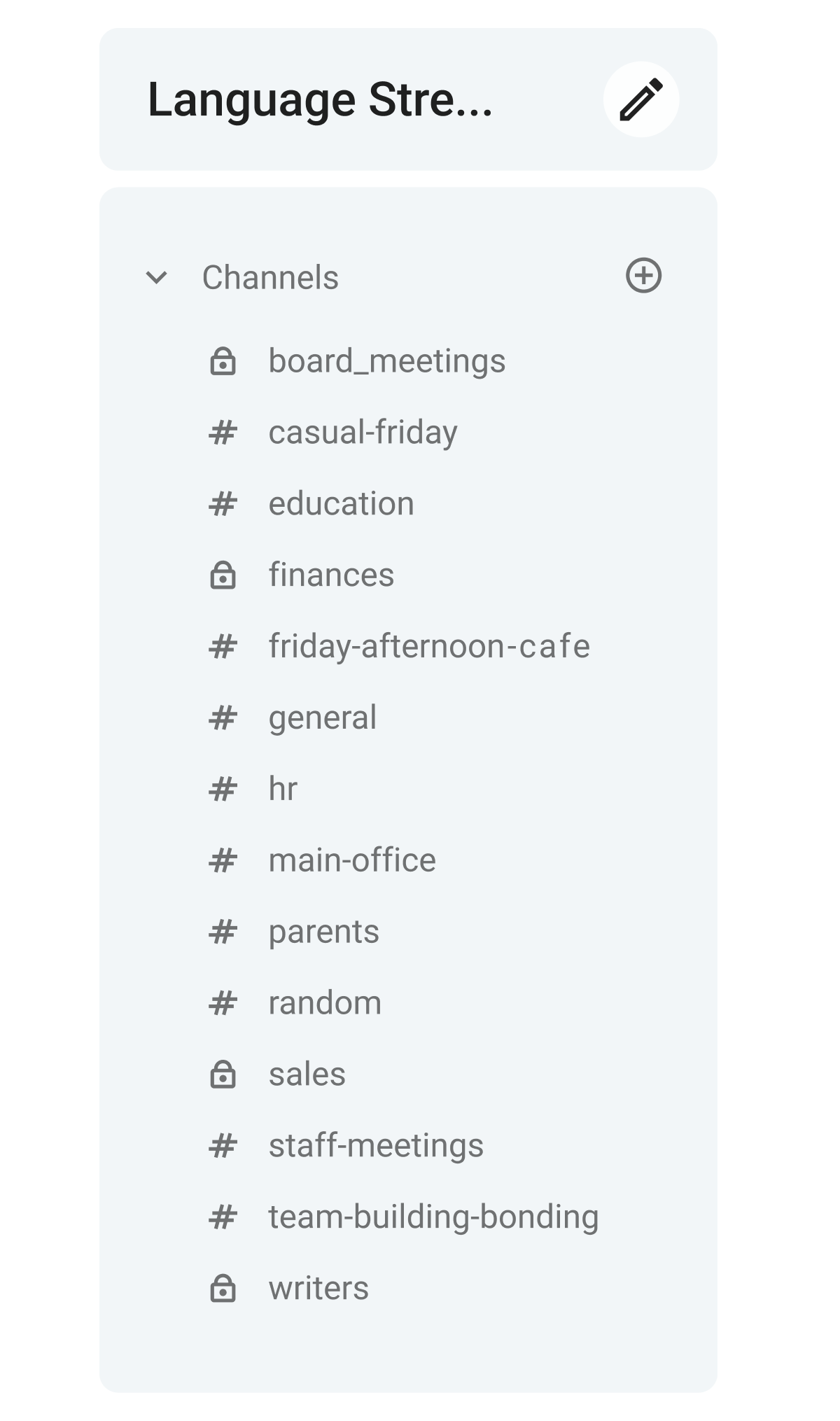 💡 Pumble Pro Tip
Find out how to properly use channels in team communication apps here:
Tip #5: Embrace overcommunication in the workplace
From the perspective of employee engagement, overcommunicating is good, says Matuson. She highlights how important it is to communicate regularly and get input from employees: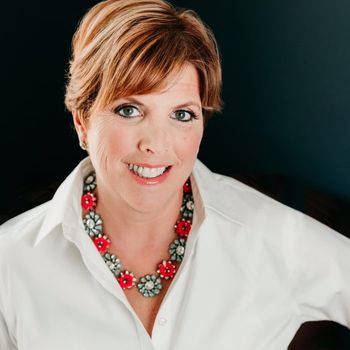 "In terms of communication and employee engagement, there is no such thing as overcommunicating. Make it a point to regularly communicate with your people and encourage them to do the same with you. Demonstrate to your employees that you value their input by listening deeply and giving credit where credit is due."
Vlaskalic also believes that employees feel valued and appreciated when they can express their opinions and simply have a say: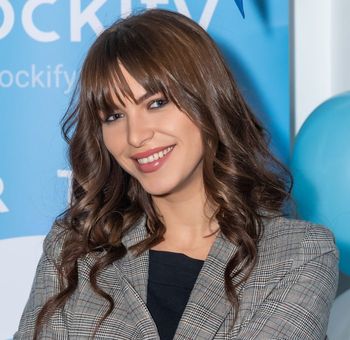 "It's important to ask each employee how satisfied they are with their job, workload, relationships with other team members, and their team lead. When we ask employees about these things, we show them we care about their opinion and make sure they feel comfortable working in the organization.

Moreover, they get to realize that their opinion matters and this allows them to make better decisions together with others. This is our ultimate goal because the company culture and climate are constructed around the employees' needs."
Tip #6: Encourage frequent video meetings to increase workplace visibility
With the spread of remote, hybrid, and distributed work models, workplace visibility became a major issue for all employees choosing or having to work remotely. This problem, Vlaskalic believes, can be minimized with frequent video meetings and communication: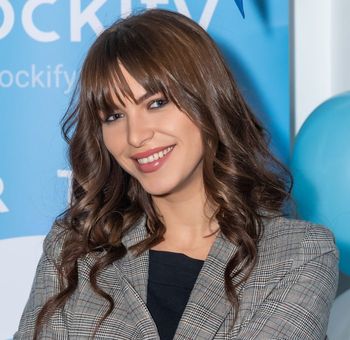 "Besides being a great way to find out how employees are feeling and seeing if they need something, group meetings are great for introducing employees to 'the rest of the team', preferably employees from other teams.

The goal of this is to get them to know each other better, share information, and connect. I find it easier to collaborate and communicate with people I have met in person and outside the 'workplace' context."
Tip #7: Provide quick answers to maintain the information flow
According to Vlaskalic, creating an environment where information-sharing isn't a privilege and where employees feel comfortable asking questions is the basic requirement for employee engagement: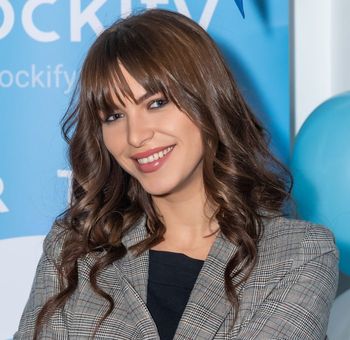 "We find it essential that employees know we are always there for them, no matter what. If employees come to us for help, they have to be sure their questions and requests will be answered. We support the 'there-are-no-stupid-questions' policy."
This also transfers to remote and hybrid teams, Vlaskalic notices, saying: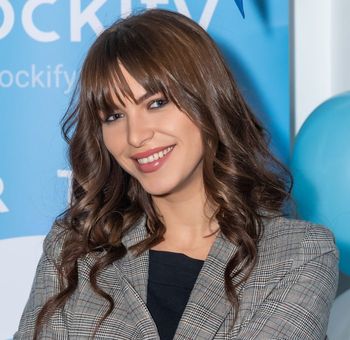 "It's paramount to maintain regular communication to foster that feeling of belonging to the team and the company."
Tip #8: Don't disregard the power of active listening
Kohler reminds us of the two equally important aspects of communication — the speaking aspect and the listening aspect. He believes that there's no room for effective communication without active listening: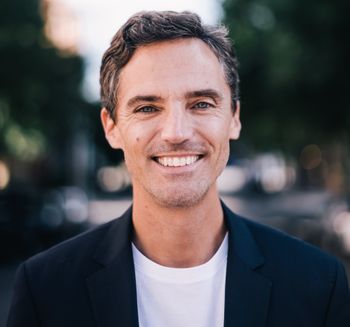 "When people think of communication, their minds often flash to someone speaking, writing, presenting, etc. I always like to remind teams that there's another part of the communication cycle that's equally (if not more) important — listening. After all, there's no point in communicating a message if there's no one listening."
He explains that, despite what most people think, listening requires some effort on our part: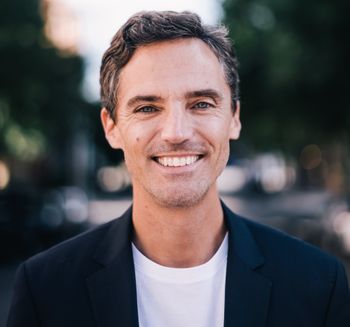 "And, while listening may seem simple, it's complex and gets more and more difficult to hone given today's distractions. Encourage active listening (distraction-free) during meetings or sprinkle in exercises for the team."
Final thoughts: Employee engagement is crucial for a company's success
Providing your employees with a positive work environment where open communication is a given is the safest way to achieve high levels of employee engagement. Consequently, this influences your company's productivity and success, as well as your employees' job satisfaction and sense of belonging.
The experts we've contacted while writing this piece agree that one of the key ingredients of a successful business and employee engagement is open communication. Without it, employees will feel misled and more inclined to leave, especially if they know they aren't getting all the information. That is why communication is such an integral part of employee engagement.
If you follow our tips for improving employee engagement, we all might just raise the global employee engagement level and make our workplaces much more pleasant environments for doing business.
✉️ What about you? Do you consider yourself an engaged employee? Do you find it relevant for a company's success and a personal sense of satisfaction? Do you have any additional tips on how to improve employee engagement?
Share your experience and tips at blogfeedback@pumble.com and we may include your answers in this or future posts. And, if you found this blog useful, share it with someone you think would also benefit from it.