Most people realize that the way they speak with their work bestie is pretty different from the way they might speak with their superiors at work.
But, not many people know that this shift in behavior is part of a linguistic phenomenon known as code-switching.
In this article, we'll uncover:
What code-switching is,
What it looks like in professional settings,
Why some people feel so compelled to code-switch, and
How you can discourage this practice at your workplace.
Though code-switching has many benefits, having to do it all the time can negatively affect your employees' job satisfaction.
But, before we get into the reasons that may be the case, let's start by establishing a definition of code-switching in communication.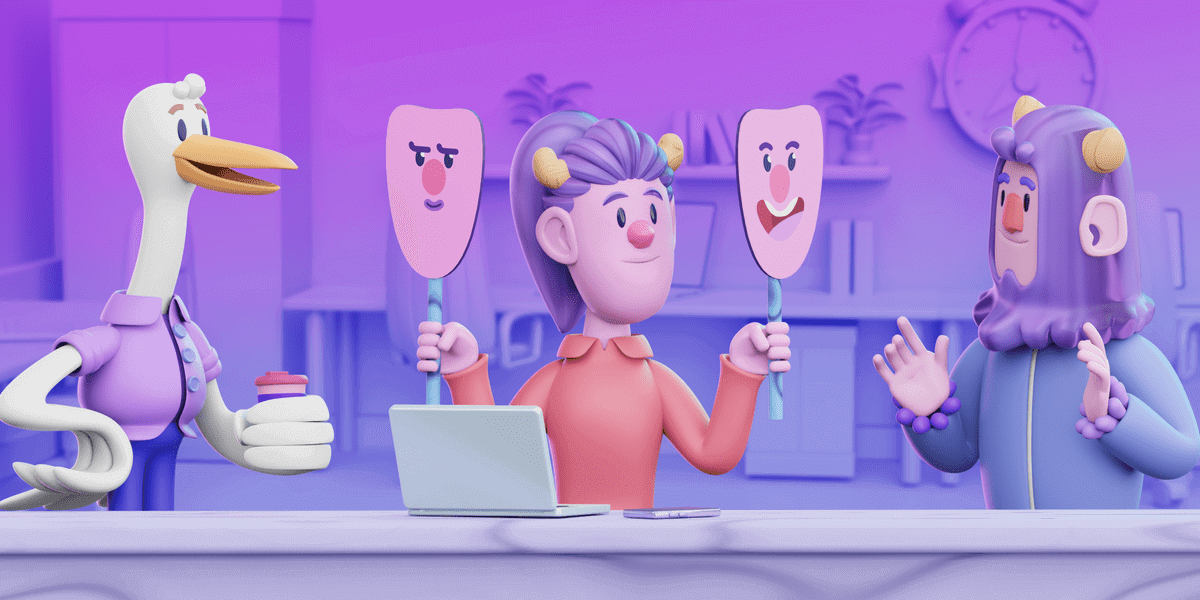 What is code-switching in the workplace?
Code-switching is a linguistic term that originally referred to bilingual people's usage of different languages or dialects within the same conversation or sentence.
Over time, this definition of code-switching has broadened to include people who aren't bilingual but who still change their way of speaking either within the same context or in response to different situations.
So, code-switching is a conscious or subconscious communication strategy that affects all types of communication.
In a professional environment, that might mean:
Adjusting our written and verbal communication style to sound more polished,
Practicing more confident nonverbal communication by straightening our posture,
Greeting people by shaking hands rather than, say, hugging them, and
Replacing our usual attire with business casual clothing.
Most employees see these actions as necessary for career advancement.
However, those who belong to marginalized groups often feel extra pressure to code-switch at work.
Having said that, let's talk about the different types of code-switching and how they might affect people in professional environments.
Types of code-switching in the workplace
Over the years, linguists have proposed different categories of code-switching.
One such categorization divides all instances of code-switching into:
Inter-sentential switching, when a speaker switches languages at the beginning or end of a sentence,
Intra-sentential switching, when a speaker makes the switch within a sentence,
Extra-sentential switching otherwise known as tag-switching, when speakers transplant a word or phrase from one language into a conversation that's taking place in another language, and
Intra-word switching, in which people change languages within a single word (for example, when they apply the grammatical rules of one language to a word taken from another language).
Of course, this model only tells us when the switch happened, not whether the speaker in question switched between languages, changed the syntax or grammatical structure of their communication, or altered their behavior or appearance to fit the dominant culture.
With that in mind, we propose a more approachable way of understanding the types of code-switching you might see at the office. Namely, people might switch:
Different languages (which would fit the original linguistic definition of code-switching),
Dialects or accents (which tends to be less purposeful than switching between languages),
Registers (namely, by using more formal or industry-specific terminology instead of casual language), and
Their behaviors and appearance (adjusting factors outside of verbal and written communication).
Now that we covered the basics, let's discuss each of these types of code-switching in greater detail.
Type #1: Switching between different languages
As mentioned, code-switching is a phenomenon that was first used to describe bilingual or multilingual peoples' tendency to jump from one language to another during conversation.
To get more insight into this matter, we spoke to Georgi Tsanev, a Marketing and Communications Coordinator at a Netherlands-based talent recruitment agency.
He told us that language switching can be a useful way to get your point across: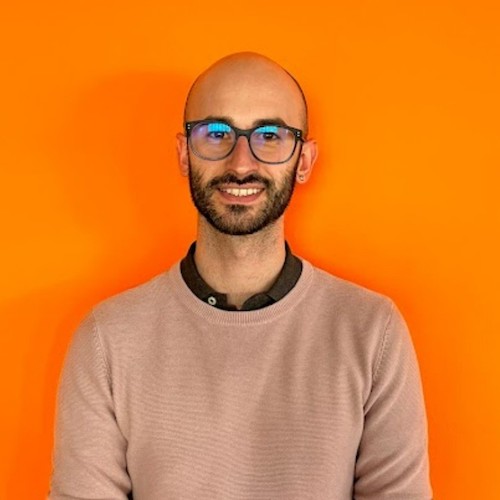 "[Code-switching] involves switching between two or more languages within a conversation. For instance, a bilingual employee might start a sentence in English and transition to their native language for a more nuanced or impactful explanation to make sure the message doesn't get lost in translation."
This kind of code-switching remains prevalent among multilingual people, though its use in the workplace is conditional.
Namely, if someone wanted to switch to another language while they were speaking, they would be more likely to do so in the presence of another speaker of that language.
Alternatively, some people might switch to a different language even without other speakers present if they were struggling to fill a lexical gap they had in the language they were originally speaking.
Let's take a look at an example of language switching in a fictional interaction on Pumble, a business messaging app, in which the term "code-switching" prompted a language switch in the conversation.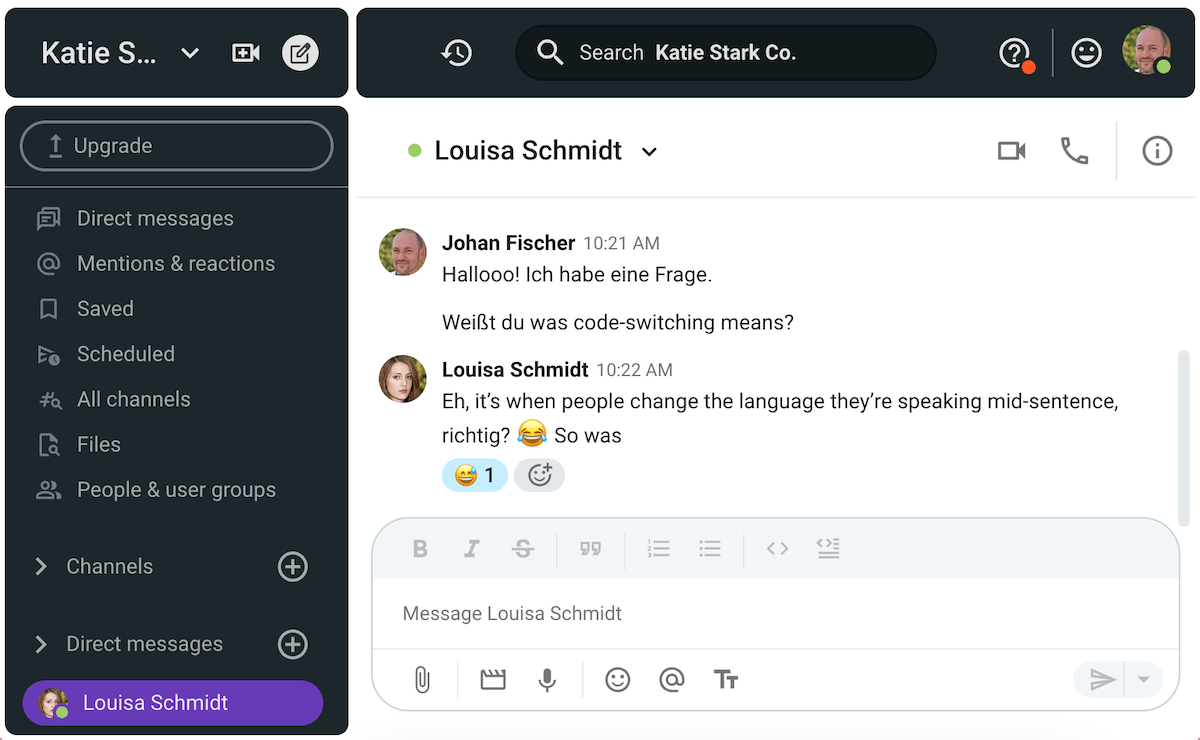 💡 PUMBLE PRO TIP
The above example of language switching showcased a mixture of English and German — which happen to be 2 of the top 10 most popular business languages for international teams. If you want to see the whole list, check out the following article:
Type #2: Switching between different dialects or accents
The second type of code-switching in the workplace is switching between different dialects or accents.
Examples of this include:
People who use their native language at home and whose natural accent sometimes seeps into the second language they speak at the office, and
Monolingual people from rural areas who let their dialect slip into workplace conversations.
As these 2 examples show, this type of code-switching can be present in both multilingual people and monoglots.
Remember: code-switching is about adopting the linguistic and behavioral habits of the dominant group.
So, if everyone at work speaks Standard American English, an employee from the Deep South may worry about sounding less educated if they don't adjust their pronunciation.
In that case, that employee may see code-switching as their only path to professional advancement.
Type #3: Switching language registers to be more formal and professional
One of the most common types of code-switching you might come across in a professional environment involves switching between registers within a single language.
As Georgi Tsanev put it, this shift allows the speaker to adjust to their audience: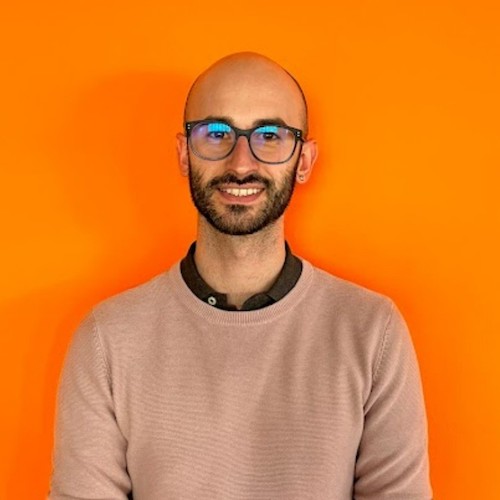 "People naturally adapt their language or tone to match the formality of a situation. This might involve switching between formal and informal language, depending on the audience."
Of course, nowadays, most people speak casually with both coworkers and managers.
However, some still use a formal register and industry-specific jargon when speaking to higher-ups or clients, as noted by a Communication Advisor with over 25 years of experience in marketing, HR, and communication, Joanna Staniszewska: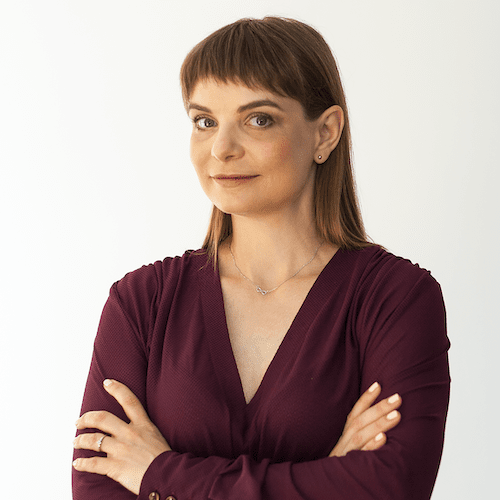 "One example I've witnessed is employees adjusting their vocabulary and tone while communicating with clients versus discussing matters internally with colleagues."
Moreover, certain groups of people still feel the pressure to adhere to this type of code-switching even when talking to coworkers. A Certified Professional Life Coach and the Vice President of Employee Experience and Engagement at ArtCenter College of Design, Lisa M. Sánchez, confirms this:
"[Code switching in the workplace] manifests itself as speaking 'proper English' and avoiding slang in meetings and in work social settings. In other words, how one speaks in their own cultural setting with family and friends should never show up at work.
There's a joke in the black community where we say we're 'bilingual,' which means we have the ability to switch from standard or proper English to 'street talk.' As one who identifies as Afro-Latina, using street talk at work is taboo. I was conditioned early on by parents who were from South and Central America to 'adapt' or 'assimilate.'"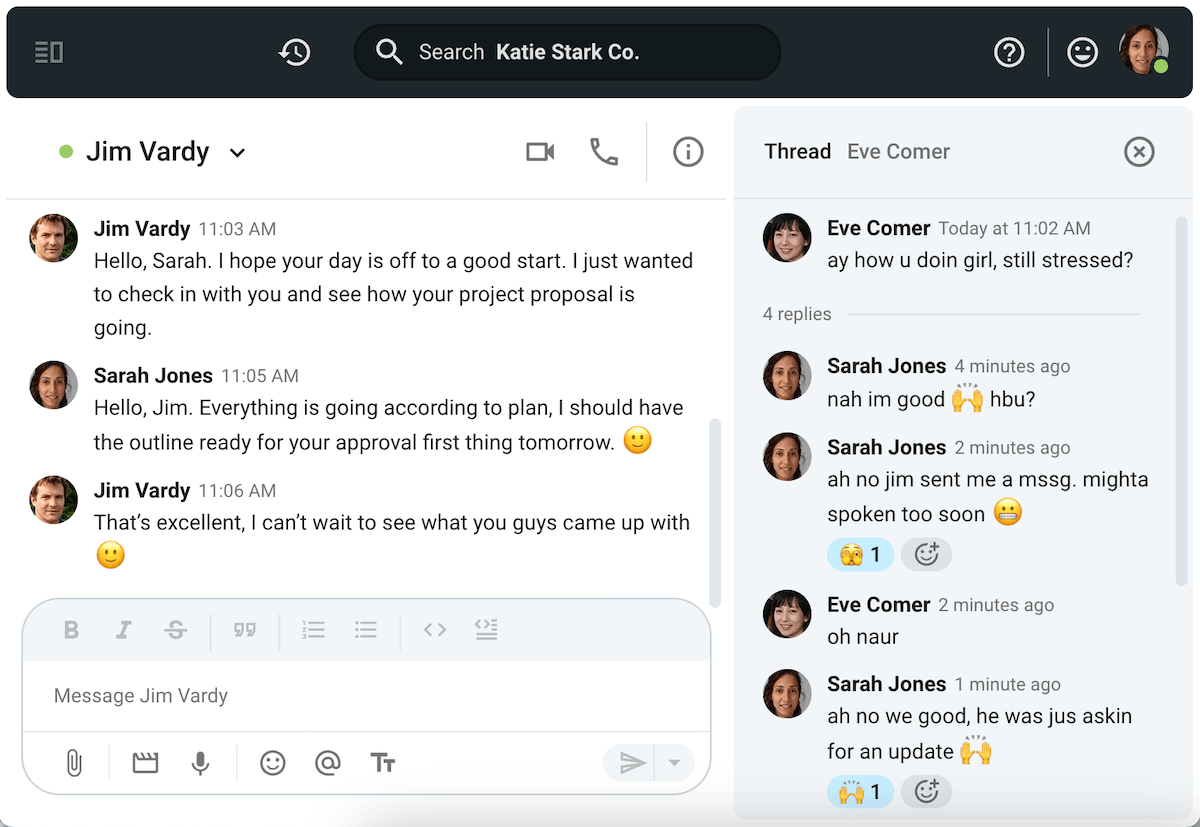 Type #4: Altering behaviors and appearance
Even though code-switching was originally seen as a phenomenon that primarily affected our verbal and written communication, we have since expanded our understanding of it to include nonverbal communication as well.
Examples of this type of code-switching include:
Keeping a professional distance from people instead of standing close to them,
Straightening your posture when your manager walks into the room,
Shaking hands instead of hugging or kissing people to greet them,
Reducing the frequency of physical contact in general, and
Controlling your facial expressions.
Moreover, this kind of code-switching can also be seen in clothing choices, as Lisa M. Sánchez noted:
"Code-switching may also be seen in clothing. That is, wearing outfits that more closely represent the dominant society versus urban outfits or African clothing or dashikis. An example of this was when Tennessee state representative Justin Pearson wore a dashiki to be sworn in earlier this year in February. He received great pushback from some of his colleagues and on social media just for being his authentic self, while also honoring his ancestors. His dashiki was seen as disrespectful."
In other words, this kind of code-switching may lead people from marginalized communities to adjust their appearance to suit Eurocentric sensibilities — if that is the dominant culture in their workplace.
Code-switching examples in the workplace
Although many modern workplaces don't require employees to come to the office dressed in 3-piece suits and address their coworkers formally, most people still feel compelled to do some kind of code-switching at work.
For some, this change is as simple as wearing more muted colors at the office. However, for others, code-switching is a much more intensive practice that may involve dulling down their personality or downplaying their cultural heritage.
With that in mind, let's go through some specific examples of code-switching in the workplace.
Example #1: Multilingual meetings at international companies
Businesses that have offices in multiple countries consist of entire sectors of people who don't speak the same language.
So, what happens when those multilingual teams have to have meetings together?
Well, in those cases, English tends to be treated as the universal language most people can fall back on.
Even so, these international meetings can also serve as a fairly straightforward example of language code-switching.
One of the people we reached out to, Georgi Tsanev, explained what multilingual meetings look like at his company: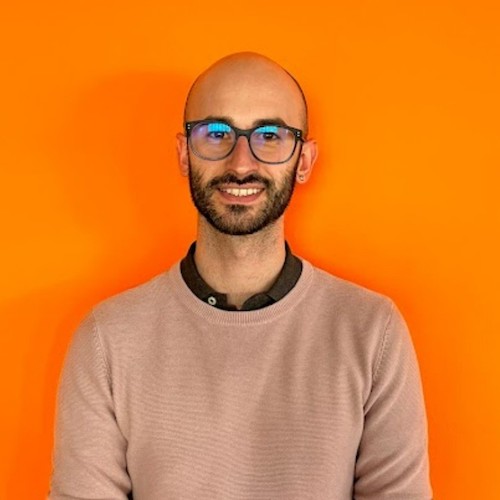 "Our Talent Acquisition Agency — Blue Lynx — has offices in The Netherlands, Bulgaria, and Columbia. In an international meeting, a team member might begin the conversation in English, switch to Spanish or Dutch to address a specific point, and then switch back to English for the summary.
On the one hand, this can be done to make sure the message is conveyed clearly. On the other, it can also be perceived as a means of establishing a closer connection with your remote colleagues by speaking in their native tongue."
💡 PUMBLE PRO TIP
Out of necessity, most multilingual meetings take place in a virtual conference room. If that's not something you have experience with, the following articles should be helpful:
Example #2: Pseudonyms in professional correspondence
As we have established, code-switching is often used to help people assimilate into the dominant culture at work.
But, what if you can't even reach the point of having a job?
What if the first thing a potential employer learns about you makes them predisposed to dismiss your job application?
A recent study on systemic discrimination confirmed that job applicants with Black-sounding names still receive 10% fewer interview callbacks than those with white-sounding names — even when their qualifications are similar.
Because of the unconscious bias many employers share, some Black job-seekers have taken to using their middle names as pseudonyms when applying for jobs.
In the US, this practice has also been observed among White Southerners with similarly conspicuous names.
So, that's how a "Duante John Davis" might become "John Davis" on his job application and in professional correspondence.
Unfortunately, some people see this type of code-switching as being crucial to their professional success.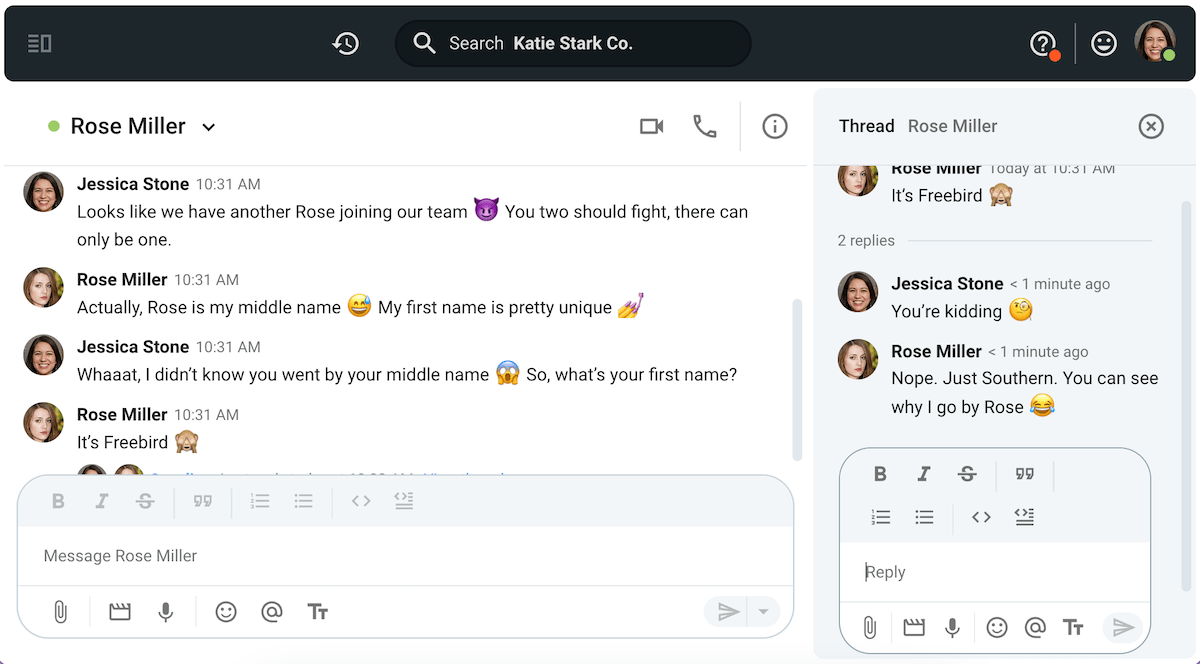 Example #3: BIPOC dialect and presentational code-switching
Since we already mentioned discrimination against Black-sounding names, let's discuss some of the other code-switching Black professionals might do.
For one, BIPOC (Black, Indigenous, and People of Color) job applicants often take special care to prepare for their interviews to ensure that they are beyond reproach.
Black women, in particular, might take the time to straighten their hair to adhere to Eurocentric beauty standards, as Lisa M. Sánchez noted:
"Black women have been conditioned to straighten their hair for interviews and in general in the work environment versus wearing their natural hair. For years, black people were discriminated against for wearing ethnic hairstyles such as cornrows, dreads, or braids. Even with the CROWN Act, which prohibits discrimination against people who wear such styles, it is still problematic. Ethnic hairstyles are still seen as unprofessional."
On top of that, Black people might also do their best to avoid using AAVE — African American Vernacular English — around the office.
To avoid slip-ups and accusations of exclusionary behavior, some BIPOCs might also avoid talking to people of a similar ethnic background at the office.
💡 PUMBLE PRO TIP
Ensuring successful communication in a multicultural company should be of the utmost importance. The following article will help you pinpoint the areas that require additional attention in that regard:
Example #4: LGBTQIA+ people toning down their usual style of communication when they're in the office
Having briefly discussed the effect of ethnic prejudice in the workplace, let's take a moment to consider what code-switching might look like for LGBTQIA+ people.
Just like BIPOCs, members of the LGBTQIA+ community might have certain traits, communication habits, and mannerisms they share.
Yet, many of them still feel pressure to keep their marginalized identities hidden from the people they work with.
Usually, they achieve that by toning down those behaviors and not sharing anything about their private lives with their coworkers.
Since trans people (and their rights) have recently become a big topic of conversation, let's take a look at an example of code-switching that directly affects them.
Namely, to better fit into the dominant culture at work, trans and non-binary people might feel compelled to wear clothing that corresponds to the gender they were assigned at birth, even when doing so might lead to feelings of dysphoria.
Needless to say, that kind of continual distress could contribute to job dissatisfaction and burnout, and even reduce a company's employee retention rate.
Example #5: Disability and code-switching (or masking) in the office
The final example we wanted to highlight is the kind of code-switching that is performed by people with disabilities.
Historically, people with physical disabilities, chronic illnesses, and mental disorders have only been hired for menial jobs with little or no perspective.
Even though the employment rate of people with disabilities is steadily increasing, that doesn't mean that employers have completely abandoned their prejudice against them.
Because of that, many people who are affected by these discriminatory hiring practices have learned to downplay their conditions in the workplace.
Instead of feeling safe to disclose their disabilities, these people turn to code-switching — or disability masking, as the neurodivergent community would put it.
This term "masking" is fairly similar to the concept of code-switching because it refers to the practice of hiding one's emotions or personality traits to fit into a certain group.
For example, a chronically ill employee might show up to work even on days when their symptoms feel unbearable for fear of being called an absentee employee and missing out on professional opportunities.
And, of course, people who stand at the intersection of multiple marginalized identities would have an even harder time trying to fit into the dominant culture at their workplace.
Therefore, they would feel an even stronger urge to code-switch.
Why do people code-switch?
At this point, we have already mentioned several of the reasons that might compel someone to code-switch.
Yet, most of the explanations we've come across have to do with one of the following factors:
Assimilation,
Identity signaling, and
Exclusion or gatekeeping.
Allow us to elaborate.
Reason #1: Assimilation
One of the most enduring theories that might explain why some people feel more compelled to code-switch than others has to do with assimilation — the process by which minority groups become absorbed into the dominant culture.
Let's be honest: a professional environment can often feel pretty alienating.
That's why people make an effort to adapt to the way the majority of the people in the company behave.
In a way, code-switching can be a way of adjusting our personal identity to achieve a sense of belonging to the company, as Joanna Staniszewska told us: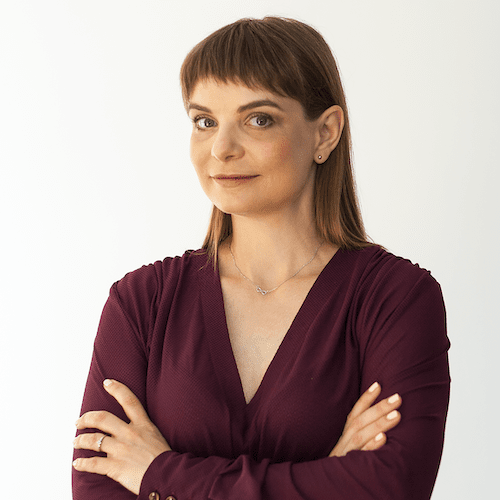 "People often code-switch to:
Establish rapport,
Convey authority, or
Adapt to the prevailing organizational culture."
Emulating the way our coworkers dress, behave, and speak could make us feel more secure in our position.
On top of that, using industry-specific jargon might help us demonstrate competence and achieve greater professional success.
However, being forced to assimilate to advance in one's career has been known to lead to resentment, as Lisa M. Sánchez explained:
"People code-switch to fit in with the rest of the workforce, to feel included, to feel welcomed, to secure a promotion, and to not be seen as different.
The word 'fit' must be removed from organizational vocabulary. 'Fit' is another way of describing exclusion and automatically negates a sense of belonging and inclusion. 'Fit' stifles organic engagement and keeps people from showing up exactly as and who they are."
In other words, code-switching can be seen as a way to make others see us in a positive light — at the expense of our authentic selves.
Reason #2: Effective communication
Another big reason people might have to code-switch is, simply, a lack of vocabulary in one of the languages (or registers) they are familiar with.
If a phrase they're looking for doesn't exist in the language they're speaking (or they can't translate it adequately), they might switch to another language to finish their thought.
As Georgi Tsanev told us, that kind of code-switching might allow speakers to express themselves more precisely: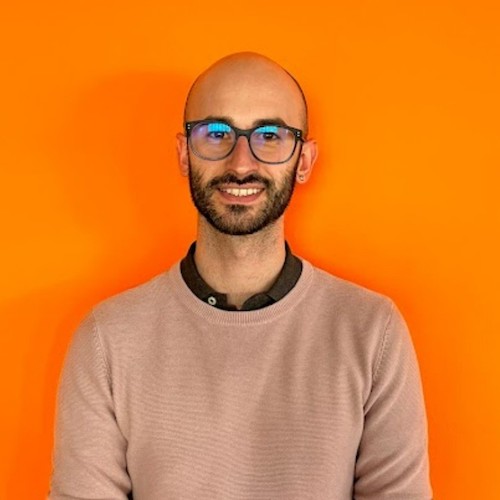 "Different languages or communication styles might carry nuances that allow for clearer and more precise explanations of a particular word, phrase, or situation."
In that event, code-switching is seen as a natural and unintentional occurrence, not a deliberate choice or a strategy for career advancement.
Reason #3: Identity signaling
Sometimes, reverting to one's natural way of speaking or presentation in a work environment can be a way for people to signal their identity to others in the vicinity.
This kind of code-switching from a formal, professional style of communication to a more casual one can be used to create a safe space for other members of the same community in the workplace.
Additionally, dropping the mask, so to speak, can have the double benefit of making both the speaker and their interlocutors more comfortable.
At least, it would have that effect on those who understand the style of expression the speaker is switching to.
One famous example of this kind of code-switching is the greeting Barack Obama exchanged with basketball player Kevin Durant after politely shaking hands with a white staff member.
Even though he used the more formal greeting with the white man, the casual dab put the other players in the room at ease.
Reason #4: Exclusion or gatekeeping
The last category of reasons that might prompt someone to code-switch in the workplace has to do with exclusion.
One example of this would be if a group of people purposely started using more industry jargon to exclude a less educated coworker from their communication.
Similarly, people who code-switch back into their more natural way of speaking to talk to other members of their community in the workplace could also be seen as exclusionary.
In either case, code-switching serves to promote a sense of belonging, whether people are switching to assimilate into the dominant group or to signal their identity to a marginalized group.
However, the same process can also be used to deny access to a certain group or community.
What is the cost of code-switching?
The merits of code-switching in the workplace are widely contested.
Some people, like Joanna Staniszewska, have a fairly neutral opinion on the matter: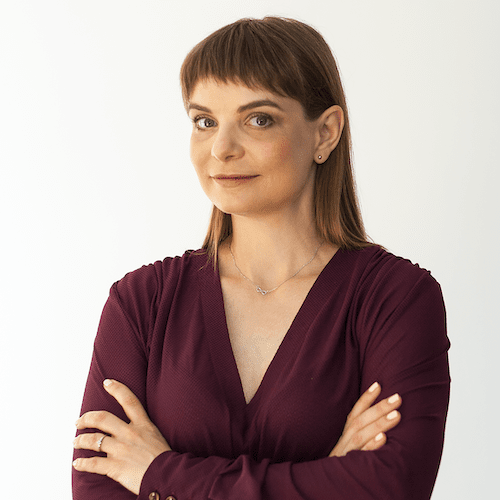 "While code-switching can foster effective communication, excessive or forced code-switching may lead to feelings of inauthenticity and hinder genuine connections among colleagues."
Others, like Lisa M. Sánchez, see it as an entirely harmful practice:
"No one benefits from code-switching. It is detrimental to the workplace. If someone feels compelled to code-switch, it means they are not in a safe space to be their authentic self. It becomes a battle to fit in. And when one is in a constant state of adjusting to fit it, it can become exhausting and have a negative effect on morale, performance, and employee experiences and engagements with others."
For those belonging to the latter camp, any benefits of code-switching are outweighed by its drawbacks, which include:
A loss of authenticity and alienation in the workplace,
Increased stress and burnout due to the constant effort and vigilance that goes into monitoring one's communication and presentation,
Discrimination of those who aren't as adept at code-switching to fit into the dominant culture, as well as
Social repercussions such as accusations of "acting white."
Having to "downplay membership in a stigmatized racial group," as one Harvard Business Review article put it, would naturally compromise employees' mental health even as it increased others' perceptions of their professionalism.
On top of that, a 2017 TedTalk delivered by Chandra Arthur delved into the detrimental effects of having to code-switch in everyday life — sometimes with the goal of avoiding violence.
Ultimately, Chandra Arthur stressed that the expectation of code-switching is a threat to diversity as it forces people from marginalized communities to become "culturally compatible" with their surroundings.
How to deal with code-switching?
As we have learned, excessive and compulsory code-switching in the workplace can lead to a depletion of cognitive resources in employees which can, in turn, affect their performance.
But, is there anything leadership and management can do to reduce the rate of employees who feel compelled to code-switch?
Well, helping people bridge the gap between their authentic, absolute identities and the situational, contextual identities they use when they code-switch is easier said than done.
Still, there are steps you can take to make people more comfortable in the workplace.
So, let's see how you can go about implementing some of the solutions to discourage code-switching in the workplace.
Tip #1: Look within
Whether we like it or not, encouraging employees to "be themselves" at work can be perceived as a trap.
As Daphne Delvaux, an attorney known for protecting women at work, explained for Marie Claire:
"Our whole selves have not been welcomed or supported in the workplace."
With that in mind, your best option would be to start bringing your authentic self to work before demanding that others do the same.
So, ask yourself: Is there a part of your identity you've been suppressing to assimilate better at work?
Expressing yourself and advocating for yourself and your community at work will make others feel like it's safe for them to follow suit.
On the other hand, if you feel you're not suppressing any part of your identity, you may be a part of the dominant culture others are trying to fit into.
In that case, you should start by examining your beliefs and biases about various communities.
Does hearing your coworkers speak more casually and seeing them express themselves freely bother you? Try to uncover the beliefs behind that feeling.
Examining these beliefs critically will help you develop self-awareness and become a more effective communicator.
Tip #2: Evaluate your company culture
Becoming more self-aware and comfortable at work is a good start. However, it can't be the only change you're willing to make.
According to Lisa M. Sánchez, company culture is a crucial part of code-switching:
"Culture is at the root of all organizational dysfunction because it defines the norms, customs, and behaviors of the workplace. When we don't correct poor behavior and conduct such as microaggressions and unchecked unconscious bias, organizations give permission for the behavior to continue."
So, if you hold a position of power at your company, use that privilege to bring about change.
Pondering the following questions should help you pinpoint the problems in your company culture:
How many people in your surroundings seem to be suppressing their authentic selves at work?
What is creating the pressure for them to code-switch?
Does the company have rules in place to regulate employees' appearance and expression in the workplace? If so, why were those policies implemented? Are they still necessary?
How do individuals achieve career success at your company? Do the majority of employees who manage to climb the corporate ladder have something in common?
Answering these questions will allow you to create policies that are more closely aligned with your company's modern values.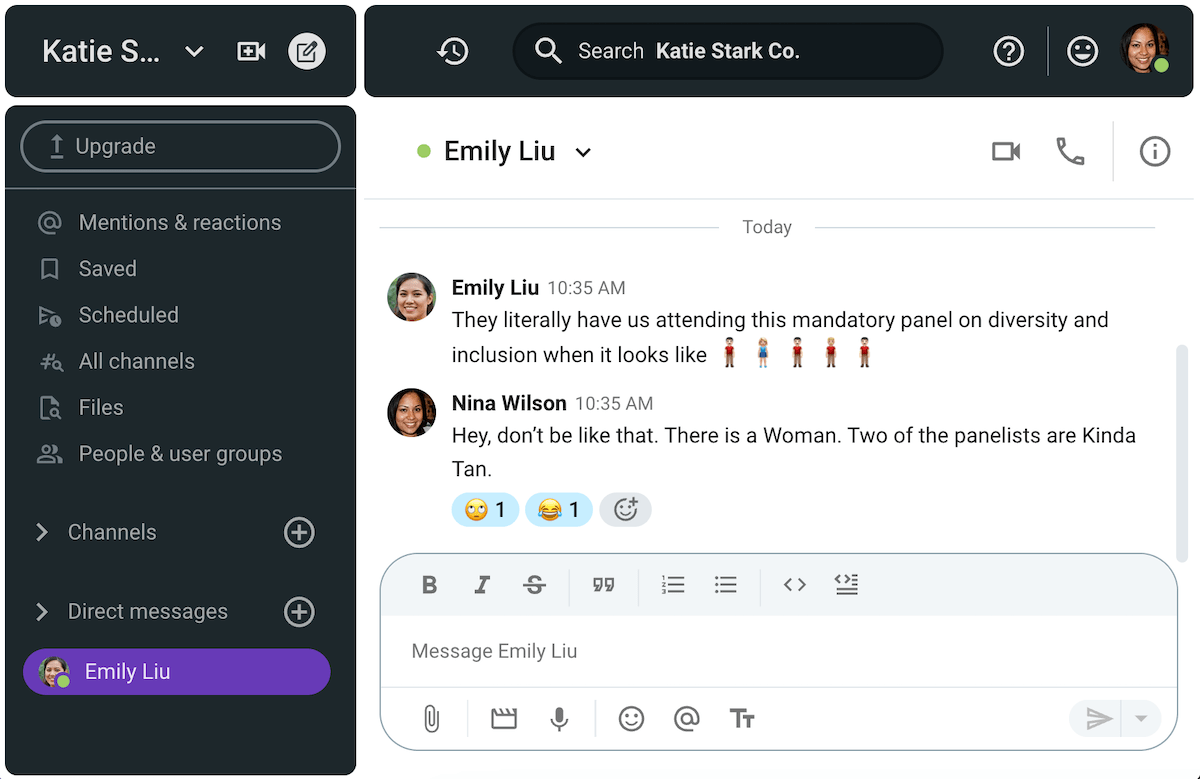 Tip #3: Promote inclusivity
Once you are more aware of the company's oversights, you'll be able to start bridging those gaps.
Having your employees learn about different communication styles and cultural barriers to communication will help them understand the intricacies of cross-cultural communication in the workplace.
Additionally, you can start developing cultural humility to ensure that no one feels the pressure to code-switch. That can look like:
However, all of this must be coupled with efforts to increase representation within the company.
💡 PUMBLE PRO TIP
To learn more about what constitutes cultural awareness in the workplace, check out this article:
Tip #4: Increase representation
Ultimately, the greatest barrier that stands in the way of certain employees expressing themselves at work is the underrepresentation of their communities in the company hierarchy.
Therefore, making your company more diverse on all levels is the best way to ensure that your employees don't see code-switching as a necessity.
Start by writing more inclusive job postings that clearly outline your company's commitment to diversity and inclusivity.
Additionally, you can always elevate hardworking employees from marginalized communities who may not have gotten promotions due to discriminatory practices.
Centering diverse leadership in this way will dilute the dominant culture, making the occasional instance of code-switching in the workplace entirely voluntary.
Lisa M. Sánchez recommends practicing the ABIDE method to increase representation:
"ABIDE (Access, Belonging, Inclusion, Diversity, and Equity) must be woven into the fabric of the organization in order to positively impact employee experiences and engagements.
This means having policies, practices, programs, and services that value diversity, that are intentional about representation, and that represent all employees and the value they add to the workplace.
It means removing physical and non-physical barriers and obstacles and creating access to job promotions, job opportunities, and other workplace experiences."
Tip #5: Set up employee resource groups
Employee resource groups are a great way to help employees from marginalized backgrounds find individuals with similar experiences.
Continuing her thoughts on the ABIDE method, Lisa M. Sánchez explained the benefits of ERGs:
"[The ABIDE method can be used to create] safe spaces through Employee Resource Groups so employees can connect with people who look like them and share similar experiences for a sense of inclusion and belonging."
Even though these groups first started popping up in the 1960s as race-centered employee forums, they have since become a refuge for employees who share the same ethnicity, religion, gender, sexuality, or ability level.
In fact, according to the previously mentioned Harvard Business Review article on disability disclosure: "Employees with disabilities are 26% more likely to disclose their disability to others in companies with active ERGs."
If your employees feel comfortable enough to disclose a potential vulnerability or openly discuss their experiences as members of a marginalized group, you can be sure that your efforts to reduce code-switching in the workplace are working.
On top of that, ERGs are an integral part of any corporate DEI strategy, at least according to the McKinsey Institute.
In addition to making employees feel more comfortable expressing their authentic identity at work, these groups can bring about real change in the workplace, thereby showing the company's commitment to promoting inclusivity.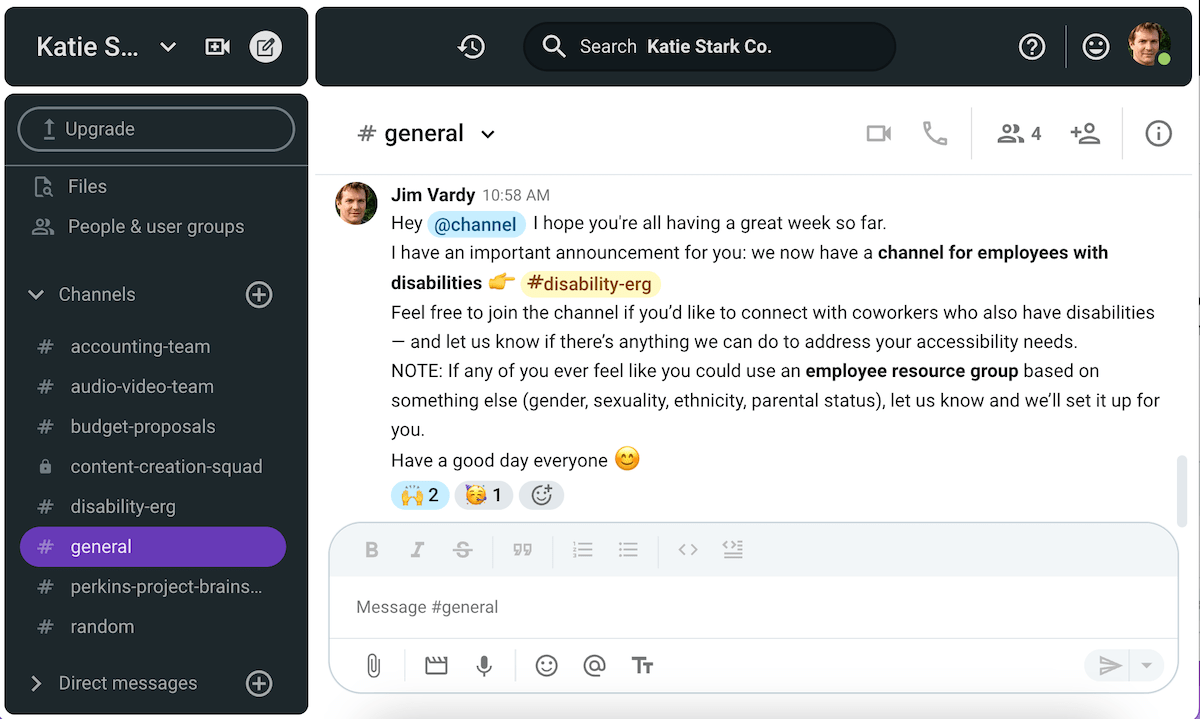 Final thoughts: Code-switching at work shouldn't be a requirement
Ultimately, code-switching is a complicated cultural practice with plenty of benefits as well as drawbacks.
According to Georgi Tsanev, multicultural workplaces stand to benefit from this practice: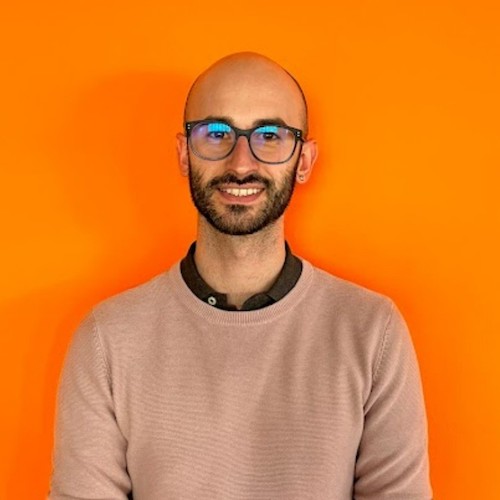 ​​"Code-switching is a valuable tool that fuels effective communication in multicultural workplaces. Being aware of the benefits and potential challenges, professionals can harness its power to build cross-cultural bridges and foster a more collaborative and inclusive work environment."
Yet, as we have seen, not everyone has a positive opinion of code-switching.
In fact, the current consensus seems to be that the practice of code-switching in the workplace is an indicator of a larger diversity and inclusion problem.
Luckily, the steps we have outlined in this article should help you assure your employees that code-switching is not a necessity in your organization.
✉️ What are your thoughts on code-switching in the workplace? Do the potential drawbacks of the practice outweigh its benefits? Let us know at blogfeedback@pumble.com and we may include your answers in this or future posts. And, if you liked this blog post and found it useful, share it with someone who might benefit from it.