Are virtual meetings a practical solution or an unwelcome spillover of remote work communication?
Whether you like them or not, virtual meetings are becoming ever more common — they are unavoidable in remote work environments. 
A virtual meeting is a type of meeting that enables people in different locations to meet in the same virtual space via an internet connection.
If we consider the fact that, according to research, 97% of those surveyed would choose a remote work model for the rest of their careers, the importance of virtual meetings becomes even clearer.
If you're not sure whether virtual meetings are a good option or just an unwelcome necessity, let us help you consider both sides of the medal.
In this blog post, we'll consider the pros and cons of virtual meetings.
First, we'll briefly take a look at the disadvantages of virtual meetings, and then we'll dive into the advantages of virtual meetings.
Let's see what the scale says — are there more benefits or drawbacks?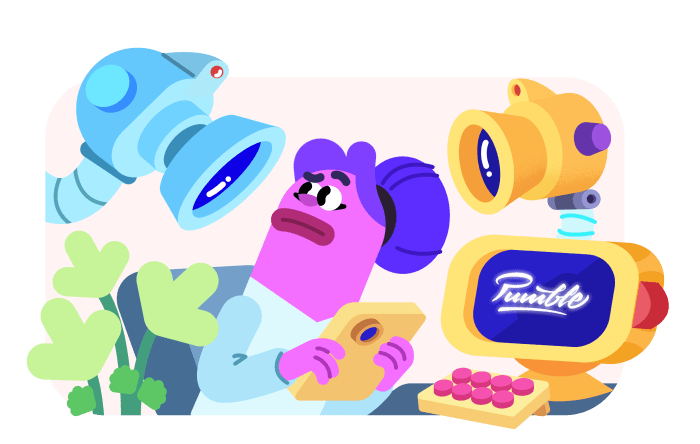 Why do we need virtual meetings?
So, if we're not able to hold in-office meetings, why isn't it enough to communicate only via email?
As usual, science offers us an explanation.
Namely, according to the philosopher Ned Kock and his Media Naturalness Theory, our brains are used to face-to-face communication.
So, the more natural and similar to this kind of communication our conversations are, the less cognitive effort is required to use it. This is the gist of media naturalness theory.
This theory identifies 5 main characteristics of media naturalness:
Co-location — the participants should occupy the same physical space.
Synchronicity — communication exchanges should be immediate and spontaneous.
The ability to observe and use facial expressions.
The ability to observe and use body language.
The ability to convey and listen to speech.
Although virtual meetings do not satisfy all the points mentioned above, they do come pretty close.
Actually, virtual meetings are sometimes even a better option than in-person meetings.
Of course, there are both disadvantages and advantages to virtual meetings, so let's start with the disadvantages.
Disadvantages of virtual meetings
Virtual meetings come with their own set of challenges — objective challenges, such as technical difficulties or differences in time zones, as well as subjective challenges, such as feeling disconnected from the other virtual meeting attendees.
Let's go over all of these disadvantages in a bit more detail.
Team members might experience technical difficulties 🚧
First of all, despite all the technological advancements, problems with wi-fi and software are still real.
And the moments they get to us the most are certainly during our virtual meetings.
For sure, you have by now seen at least some of your colleagues freeze in the funniest positions during your online meetings.
Moreover, we're all tired of that one unavoidable question at the beginning of each attendee's virtual meeting presentation.
You guessed it — it's the famous "Can everyone hear me?".
As funny or annoying as that may sound, it's necessary to check if we're heard — sometimes, due to various tech issues, we won't be.
Team members might not participate equally 💤
Even if you're lucky enough not to experience any technical difficulties during your virtual meetings, it doesn't mean everything will go smoothly.
What if there's one person that dominates every meeting and doesn't give anyone else a chance to give their two cents?
Sure, the meeting facilitator should keep track of who's talking and for how long, but sometimes it's not so easy to check on every attendee.
Aside from that, since virtual meetings are usually less spontaneous, you might miss out on some creative ideas.
💡 Pumble Pro Tip
To have better virtual meetings, you should assign 5 meeting roles. If you need help, check out our blog post on 5 meeting roles you need to assign for a more productive virtual meeting:
Team members might be in different time zones 🕛
One of the main perks of remote work is the fact that the hiring managers have access to the global talent pool.
However, this also means that your team is spread out across the planet, which also implies that team members might be in different time zones.
This also means that it might be impossible to schedule virtual meetings during everyone's business hours.
💡 Pumble Pro Tip
If you're not sure how to overcome challenges that come with team members working all around the globe, check out our blog post on best team practices when working across time zones:
Team members might feel disconnected from one another 👩‍💻
According to RSPH's research, over two-thirds (67%) of respondents said they felt less connected with their colleagues when working remotely.
Virtual meetings don't exactly ease their pain.
Namely, when we don't occupy the same physical space as our coworkers, it's harder to interpret visual cues. This is a serious problem, one that Shayla Price, an expert we contacted, and a founder of PrimoStats, is well aware of: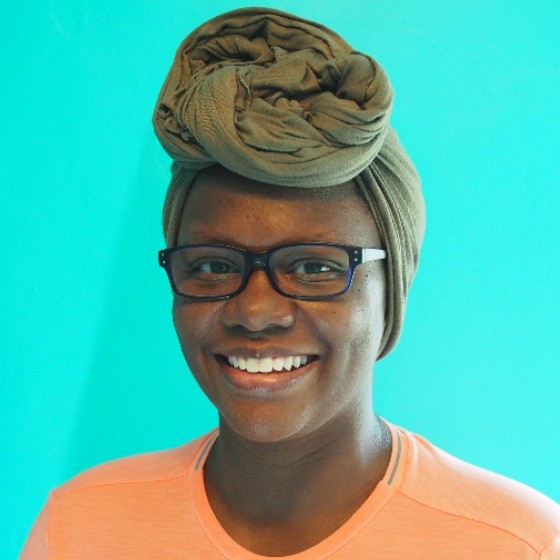 "Virtual meetings lack personal interaction. Sometimes, it's difficult to pick up on non-verbal communication cues from team members. Our team solves this issue by asking for clarification. It's important to overcommunicate during virtual meetings. That may involve giving examples and analogies to explain complex concepts."
This feeling of disconnectedness leads to difficulties in understanding emotions.
When we're not in the same room with our coworkers, and we see them only via our screen, it might be more difficult to understand their body language, and, consequently, their emotions.
Even if we don't turn off our cameras during the meetings, reading people's emotions doesn't come easy.
So, in this case, virtual meetings only deepen this problem.
💡 Pumble Pro Tip
If you need help tackling the problem of disconnection remote workers might feel, check out our blog post on helping your remote team feel connected:
—
Now that we've given you a few disadvantages of virtual meetings, it's time we take a look at the advantages.
Advantages of virtual meetings
Although a relatively smaller percentage of teams (48%) would call a meeting before communicating asynchronously, perhaps the other 52% are just not familiar with all the advantages virtual meetings offer.
So, in the next few paragraphs, we'll present you with the benefits of virtual meetings.
Virtual meetings save you time ⏳
In our search for the advantages of virtual meetings, we contacted Edith Hamilton, CFO Coach at NEXT New Growth, who gave us her two cents on the matter: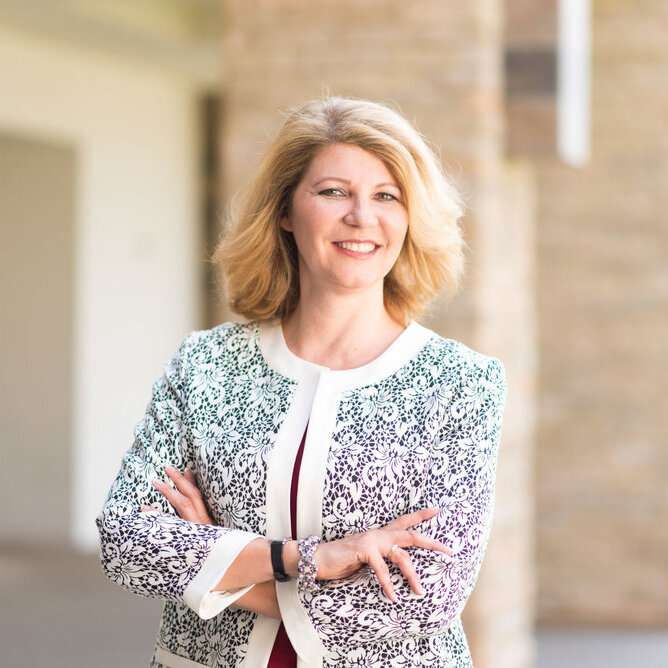 "In-person meetings are often 'time sucks' and they can be easily interrupted by people in attendance. They may ask questions that will eventually be covered, make comments that don't need to be said, interrupt the direction of the meeting for no reason, and so on. We've all been in meetings when someone asks ridiculous questions and/or creates a distraction for everyone involved. With virtual meetings, I love that you can mute people and focus the conversation until it's necessary to have others provide their insight or ask questions."
In other words, virtual meetings save us time by focusing only on relevant information.
Considering the above, it's no wonder that a new trend emerged — the rise of the 30-minute meetings.
Short and sweet, these meetings allow you to easily resume your daily duties right after the meeting is over.
Even preparations for the virtual meetings are "lighter" than those for the in-person meetings. You don't have to book a conference room or worry if it's big enough for all the attendees.
All you have to do is schedule a meeting on the video conference tool of your choice — time successfully saved!
Another good thing about virtual meetings is that they tend to start and end on time.
Maybe it's because you're attending from where you're currently (be it your home, a coffee shop, or a beach) and you don't have to commute or travel to the meeting.
Whatever the cause, by being more punctual, virtual meetings save you a few minutes every time.
Virtual meetings save you money 💰
Picture this:
You live in Amsterdam and you have a meeting with a client who lives in New York.
She's an important client and you just have to check in with her, to see if she's still satisfied with your services and discuss the strategy for the future.
So, here we go with the whole logistics nightmare — book a hotel room, a flight, and find a restaurant worthy of your client's time and status.
When you start adding costs, you realize it's much more expensive than you first thought.
Let's rewind. ⏪
Picture all of the above, but with one small difference — your meeting is virtual.
The whole logistics for the meeting boils down to scheduling a video call with your client.
And that's it — money saved!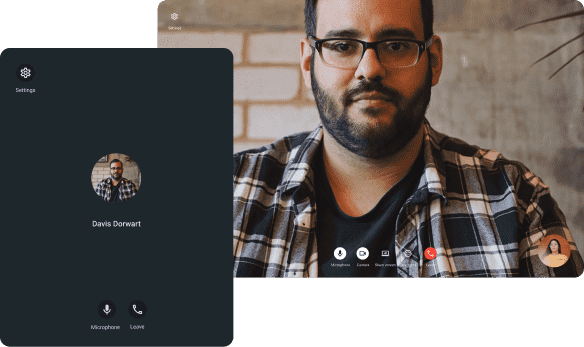 The resources you save by transferring to virtual meetings can be reinvested back into your company for various uses — research, development, personal development, hiring, etc.
Virtual meetings increase productivity 📈
We already mentioned that virtual meetings tend to be shorter than in-person meetings.
Having shorter meetings also means there's more time left for you to be more productive.
Aside from that, virtual meetings are usually more efficient, since no one wants to stay longer than needed.
The leader or facilitator of the meeting usually prepares the agenda and circulates it ahead of time.
This allows the attendees to read the material beforehand and be more prepared for the meeting.
A welcome consequence of all the above is the fact that the meeting can start and finish on time, making the attendees use their time in the most productive way.
💡 Pumble Pro Tip
For those of you who are afraid of facilitating virtual meetings, we have prepared the whole blog post on reasons why some people fear facilitating meetings, with 10 tips on how to overcome this fear:
Virtual meetings cause less anxiety 🧘
Good news for all you introverts out there — virtual meetings are less stressful.
At least that's what one of our experts, Gayle Weill, a Licensed Clinical Social Worker, claims: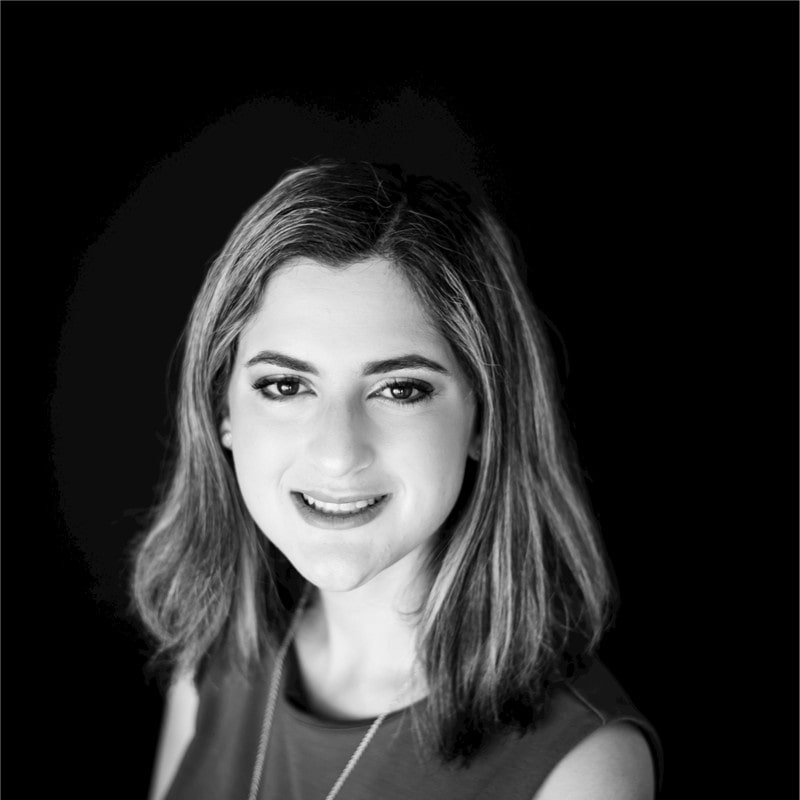 "A major advantage of virtual meetings is being in the comfort of your own space. Meetings can be intimidating and it's nice being able to choose to participate in the meeting from where you are most comfortable. Having control over your environment can alleviate some anxiety the meeting might bring for you."
Namely, when we see our colleagues in their home settings, we relate to them better.
The manager is no longer a daunting figure of authority in a well-tailored suit, but a mom in her sweatpants who's trying to calm her kids screaming in the background of a video call.
Not to mention that you don't have to stress about the possibility of running late to the meeting — you just need to join your virtual meetings from the comforts of your home office.
Virtual meetings enhance collaboration 🧑🏼‍🤝‍🧑🏾
Virtual meetings are more democratic than in-person meetings — it's much easier to dedicate everyone a time slot.
This leads to a more balanced collaboration among coworkers.
Aside from that, holding virtual meetings enables you to make use of all the available functionalities of a video conferencing tool:
Whiteboards,
Polls,
Chat, and
Sharing your screen.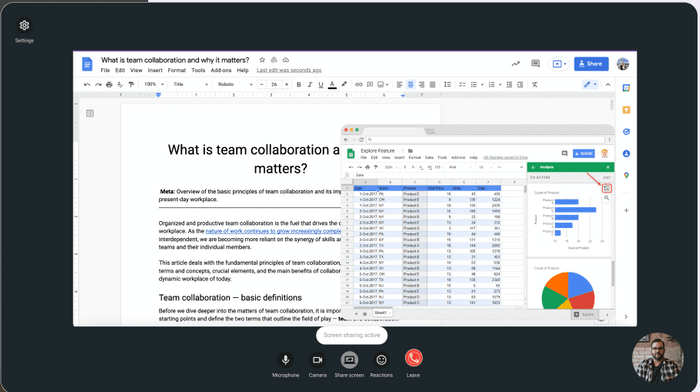 Virtual meetings increase creativity 🧠🎨
With enhanced collaboration comes brainstorming, which leads to increased creativity among your team members.
That's what Lauren Kleinman, a Co-Founder at The Quality Edit, confirmed when we asked her about the advantages of virtual meetings: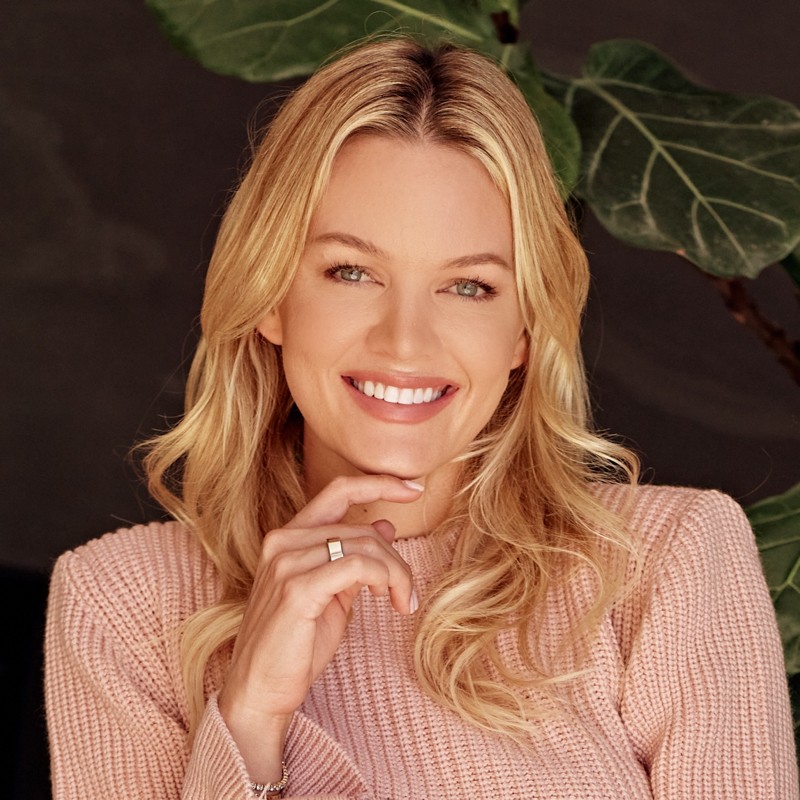 "Virtual meetings can quickly create an atmosphere where creativity breeds. Some recent studies have shown that many team members are willing to speak up more often and even brainstorm during virtual meetings when they are more apt to only listen during in-person meetings. This could be because virtual 'everything' is breaking down social barriers in all sorts of ways. Whether it be learning processes or methods of communication, being able to operate virtually is bringing coworkers, consumers, and the entire world together in ways we never dreamed were possible."
Breaking down social barriers is really good news because it makes room for collaboration with people you couldn't dream of collaborating with just a few years ago.
This could open all sorts of new horizons!
Virtual meetings are more inclusive 🌍
Virtual meetings allow you to engage with clients and colleagues from all over the world.
No longer are you limited to the space you physically occupy, so you can share your ideas with a wider audience, who can easily participate and contribute to your meeting.
The fact that attendees can come from anywhere in the world allows for:
Broader information sharing — a varied list of attendees also allows for a diverse range of opinions and sharing of information.
Increased inclusivity — all employees have an increased opportunity to attend and be involved in discussions or updates.
Another perk of virtual meetings that affects inclusivity is the ability to record your meetings.
One of the experts we contacted, Shayla Price, also values this advantage: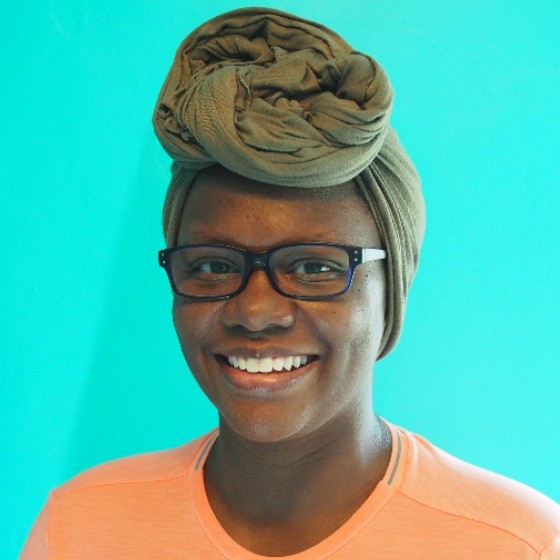 "With one click, we have a recording of what happened at the meeting. That way, we can revisit the meeting or share it with others who couldn't attend."
Thanks to this advantage, even those who couldn't attend the meeting can see what they have missed.
Virtual meetings are easier to decline 🙅‍♀️
You probably know that feeling: You are invited to an in-person meeting that doesn't really concern your work duties, but you agreed to attend (mostly because you felt uneasy declining the invitation).
You're now obliged to sit through the entire meeting, even though you could be using your time more productively in your office.
If that were a virtual meeting, the situation would probably be much different.
Namely, virtual meetings offer you a much easier and less socially awkward way out — you simply decline or respond with "maybe".
Apart from that, even if you accept the invitation to a virtual meeting, only to realize it doesn't really concern you, you can opt out before the meeting.
Social awkwardness successfully averted!
Virtual meetings are environmentally friendly ♻️
Lastly, by hosting a virtual meeting, your organization is helping our planet.
We'll illustrate this point with an example.
Let's say you live in London and have to travel to New York for a meeting with a business partner.
That one round-trip ticket from London to New York would generate a larger carbon footprint than an average person in 56 countries makes in a year.
This goes to show that hosting virtual meetings lowers your carbon footprint accumulated through travel.
So, next time you think about scheduling a meeting — that can not be an email — make it virtual and help our planet.
Wrapping up: Advantages of virtual meetings outweigh the disadvantages
Like it or not, you cannot escape virtual meetings.
Luckily, there are more advantages to virtual meetings than there are disadvantages.
To summarize, virtual meetings are:
Time- and money-savers.
Productivity, collaboration, and creativity enhancers.
Less stressful.
More inclusive.
Easier to decline.
Environmentally friendly.
So, the next time you instinctively start to frown when you get an invitation to a virtual meeting, feel free to revisit this blog post and remind yourself of all the benefits of virtual meetings.