What would your first thought be if a design team member messaged you that the leading needs to be changed? That you've been a lousy leader?
The truth is, they're probably not criticizing your leadership style. It's much more likely that your team is guilty of overusing business jargon.
Is there a solution besides banning jargon from a channel in your team communication app?
Fortunately, there are effective ways to navigate industry jargon in your organization — and we are here to help you out.
In this post, we'll:
Explain the meaning of multiple buzzwords across several industries and
Go over the best tips for using jargon in business communication.
Instead of inadvertently sentencing your team members to silence, you'll learn to avoid confusion and encourage transparent communication.
Without further ado, let's dive right in.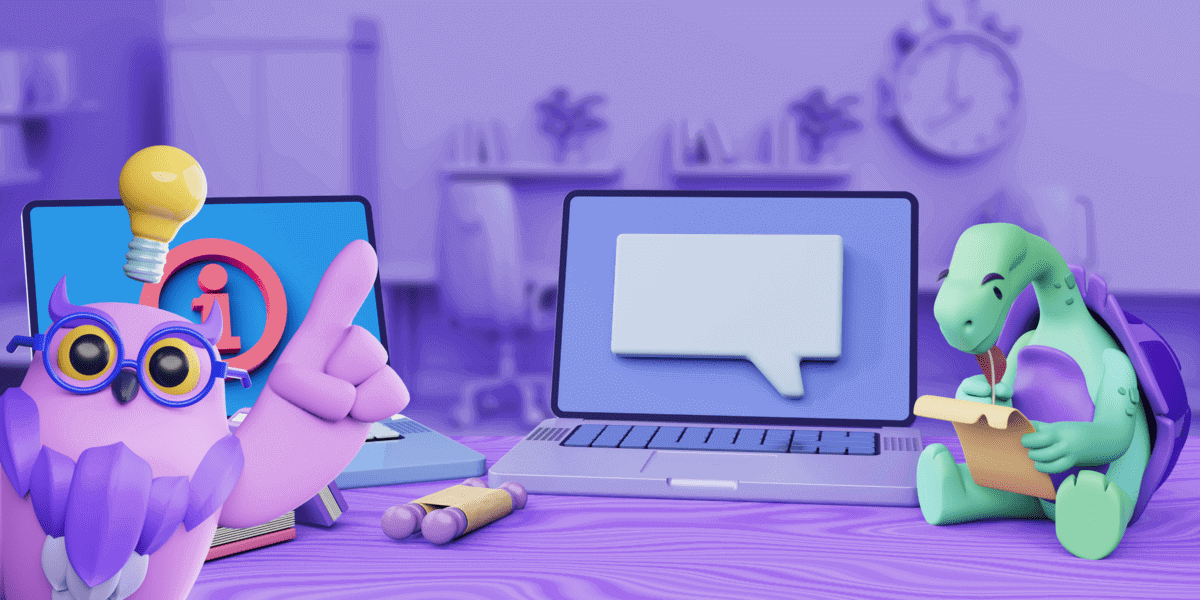 What is business jargon?
Do the terms "grid system" and "bounce rate" ring a bell? If not, then they're likely outside of your area of expertise.
When we refer to business jargon, we're talking about the acronyms, phrases, and other expressions tied to a:
Specific niche,
Group of professionals, or
Industry.
Corporate jargon differs from industry to industry, and such terms sometimes replace much simpler, easily understandable words.
Buzzwords that professionals use change over time as new alternatives arise to replace overused business jargon. But, nearly all examples of industry jargon include:
Acronyms,
Metaphors, and
Other figures of speech.
Another thing to keep in mind about corporate jargon is that it is not synonymous with slang. While slang is an informal variety of language commonly used among close friends, jargon is highly technical and specialized.
Hence, it not only carries the speaker's message but also reveals which professional group they are a part of.
Arriving at a clear definition of business jargon is helpful, but what about its practical use?
As we've mentioned, specialized expressions may differ from department to department, which can sometimes represent a communication barrier. For this reason, we've picked out some of the most common terms in several industries to help you better understand business speak.
💡 Pumble Pro Tip
Jargon is only one part of business communication. To learn which other words and phrases you should use and when you should avoid them, check out this helpful post:
Examples of business jargon
Using jargon in the workplace can be challenging because corporate words and expressions take many shapes across various fields.
In addition to general business jargon, we'll examine corporate terms present in several industries. These fields are:
IT,
Marketing,
Design,
HR, and
The financial industry.
General examples of business jargon
We'll first focus on the business jargon words that have become a staple in all corporate speak, regardless of the niche.
Example #1: Move the needle
Arguably one of the most commonly used corporate buzzwords, this phrase means to make a significant difference.
For instance, a CEO dissatisfied with the performance of the Head of Customer Experience may say: "We brought him on to improve customer retention, and he has yet to move the needle! If anything, we've even received a few customer support service complaints."
Clearly, the CEO is frustrated with the lack of progress and uses corporate jargon to voice their annoyance. 
Example #2: Circle back
Another typical example of office jargon is to circle back, which means to have a conversation again at a later time.
This expression can lead to miscommunication in the workplace, especially if not all conversation participants have the necessary context. If you're running a meeting with 10 participants and a packed meeting agenda, not everyone may zero in on what you want to circle back to.
Conversely, this expression is more effective in written correspondence when it signals you want to revisit a point from a prior conversation.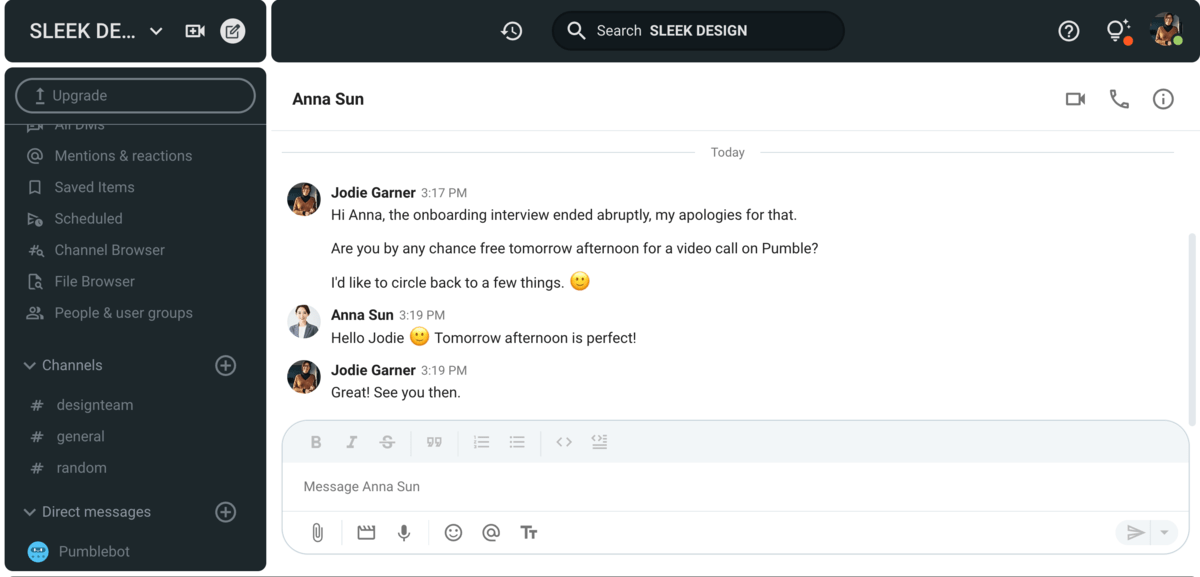 Example #3: Out of the loop
No one wants to admit they're out of the loop during an important meeting because that amounts to admitting you don't have specific knowledge or information.
Like a few other entries on this list, this jargon expression has become widespread outside the corporate world.
Example #4: Streamline
Translated into non-jargonic words, to streamline means to change something so that it becomes more effective or productive.
So, we'll know that the Head of Manufacturing at a medical supply company is aiming for progress if they say: "If we want to ship more units this quarter, we'll have to streamline our production process."
Example #5: Win-win situation
Another expression that has found use both inside and outside corporate settings, a win-win situation is one that benefits all parties involved.
One such instance would be a company deciding to offer a more comprehensive benefits package that covers employee mental health under health insurance. Not only would the employees have more resources, but the company would also benefit because its workers are happy with their jobs and more engaged.

Example #6: Shift the paradigm
Curiously, this phrase was popular in scientific communities during the 1970s, when it was used to refer to anomalies. Then, it slowly trickled into business marketing and is still widely used to signal a significant transformation in assumptions or approaches.
So, a CEO trying to motivate his company may assert that: "In today's rapidly changing business landscape, shifting the paradigm is more important than ever. Companies that don't adapt to new trends and technologies risk falling behind their competitors."
Example #7: Low-hanging fruit
Regardless of which industry you're in, you may have been warned not to focus too much on low-hanging fruit. This workplace jargon phrase references the goals and tasks that are the most easily attainable.
Hence, pouring too much energy into picking low-hanging fruit can distract you from setting a business strategy that is sustainable in the long term.
And, if you've given too much attention to trivial details, your manager just might tell you: "You're picking low-hanging fruit. Maybe we should broaden our perspective for a better result."
Example #7: Touch base
If a colleague has ever asked you to touch base with them, they asked you to schedule a meeting to provide updates and discuss a certain task or project.
At some point during your career, you'll surely get a similar message: "I'm still unclear about some details from the last meetings. Are you free on Wednesday so we can touch base?"
Example #8: Synergy
Using jargon in the workplace often means choosing expressions closely related to teamwork and collaboration, and synergy is no exception. The word refers to boosting effectiveness through a joint effort.
So, if the Head of Software Development mentions they're looking for ways to synergize the iOS and Android teams, they aren't discussing a new project. Instead, they want to see how the teams can work together more productively.
Example #9: Core competency
First introduced into management theory during the 1990s, the concept of core competency has immense value for businesses worldwide. The phrase covers the products, resources, and skills that distinguish a company from its competitors, making it more beneficial for the customers.
A CEO of a software development company might use this phrase during an all-hands-on-deck meeting, stating: "We need to clearly define our core competency so that we can make our products more marketable."
Examples of business jargon in the financial industry
The financial industry is no stranger to using jargon in the workplace. But, has anyone ever stopped to explain those corporate buzzwords and make sure everyone knows what the topic of discussion is?
That's exactly what we'll do in the following lines.
Example #1: ROI
ROI (Return on Investment) is an evaluation metric that estimates the profitability of a trade or investment. The ratio takes into account the purchasing cost, which helps investors evaluate their portfolios. The higher the figure, the more profitable the venture is.
If you were to talk to a financial consultant about a potential investment, they might tell you: "If you put $10,000 into this stock and sell it next year for $12,000, your ROI would be 20%."
Example #2: IPO
Another financial acronym, IPO stands for initial public offering. This is when a private company goes public by offering its stocks for sale to the general public.
You might see it in a financial publication when industry experts speculate about when a successful private company may go public: "Although the firm has long resisted going public, the founder suggests that the IPO should take place in the next 2 years."
💡 Pumble Pro Tip
As we've seen, business communication is rife with acronyms, especially in written exchanges. To make sure you're familiar with the best acronyms, read this post:
Example #3: Capital gains
This industry jargon phrase refers to an asset's value. Nearly everything you own qualifies as an asset. This includes technology, furniture, clothing, real estate, vehicles, etc. So, capital gains are the profits you can make from selling valuable assets.
And, if satisfied with the figure, you may think to yourself: "I am pleasantly surprised by the capital gains I earned from my investments this year."
Example #4: Risk appetite
This corporate phrase doesn't sound the most pleasant, but it can tell us a lot about how a specific company functions.
Namely, organizations with a high-risk appetite are willing to take on more risk to achieve their objectives. Conversely, those with a lower risk appetite are willing to deal with a limited amount of risk.
We may assume that an owner of a small business may be reluctant to participate in campaigns that could split public opinion by explaining: "We still have a tight budget and a low risk appetite. If we proceed with this campaign, we likely won't recover financially if the public turns against us."
Example #5: Quantitative easing
Quantitative easing is part of financial jargon used mainly by professionals working in central banks. These institutions have certain privileges that grant them greater influence over the distribution and production of money.
Hence, they can partake in quantitative easing, that is, purchasing more bonds to decrease long-term interest rates. This action directly impacts people's spending power and stimulates increased economic activity.
Thus, this type of announcement may occur in the formal documentation of a central bank: "The bank has implemented quantitative easing to stimulate the economy and increase liquidity."
Example #6: Liquidity
Since we're talking about using jargon in a professional environment, liquidity doesn't stand for any refreshing beverage.
In actuality, it's a person's or an institution's ability to convert an asset into cash with a drastic change in its market value. For businesses of all sizes, liquidity is a crucial indicator of financial health.
Therefore, a business owner concerned by his firm's financial health could state: "Given our current liquidity ratio, we may be unable to cover all liabilities."
Example #7: Blue chip stocks
In the 1920s, reporter Oliver Gingold used the expression blue chip stocks to refer to stocks that traded for around $200 or higher per share. Today, this jargon phrase has a similar meaning, describing stocks from established and reputable organizations.
If you have a coworker who follows financial markets, you may have heard them say something like this: "I have been researching blue chip stocks and have found some promising options for long-term investments."
Example #8: Bear market
Unfortunately, this jargon expression has nothing to do with bears but everything to do with economic downturns.
A bear market has experienced a sustained price decline by a minimum of 20%, and investors take up a pessimistic sentiment. During this period, investors are reluctant to hold on to their assets and typically choose to sell them off. You'll likely hear them say: "I'm worried about the state of my investments during this bear market."
Example #9: Bull market
The opposite of bear markets, bull markets are seen as an upward trend. During a bull market, stock prices rise and investors are more optimistic, typically signaling a time of economic growth.
Financial outlets may write about this occurrence, announcing that: "Investors are optimistic about the future of the economy, as evidenced by the current bull market in stocks."
Examples of business jargon in IT
Given the exponential growth of the IT industry in the past decade, it's no wonder its language is laden with many specific corporate-speak phrases.
Our explanations of the below business jargon examples should provide you with a better understanding of the IT environment and bolster your communication skills.
Example #1: DevOps
A blend of the words "development" and "operations," this combination references the tools, resources, and practices that optimize a company's ability to develop products and services more quickly than traditional routes.
Even an aspiring developer may use this term, hoping to once be part of such a team: "I am currently learning about DevOps and how it can improve the efficiency of software development teams."
In addition to efficient software delivery, a DevOps team is tasked with:
Maintaining good communication between several teams,
Facilitating cross-functional collaboration, and
Ensuring everyone's objectives and goals align.
Example #2: GUI
GUI, short for Graphical User Interface, is a user interface that lets people interact with software apps using graphical elements like:
Icons,
Windows, and
Menus.
Software developers making a GUI typically must first work on the app's interactive components and visual elements.
During a catch-up meeting with other teams, the manager of the IT department may share: "We've continued working on implementing the new GUI to eliminate issues users have had with the software."
Example #3: Cloud orchestration
You've heard of the cloud, that is, internet servers and the databases and apps running on said servers, so what is now cloud orchestration?
This jargon expression refers to automating infrastructure, workloads, and resources across one or more private or public cloud platforms. Thanks to cloud orchestration, IT departments can minimize manual, repetitive tasks, which speeds up product and service delivery.
If a firm has recently tasked its IT department with automating its infrastructure, an update could sound like this: "We are exploring cloud orchestration techniques to efficiently manage and automate the deployment, scaling, and management of our app across various platforms."
Example #4: Developer velocity
If you're in the software development world, you've probably heard the term "developer velocity" thrown around.
But, what exactly does it mean?
Essentially, it's a measure of how quickly and effectively a team of developers can create new features, fix bugs, and release updates to users. However, it's not just about writing code at lightning speed. It's also about balancing speed and quality to ensure sustainable and impactful development.

Example #5: Deployment
If you thought your tech department was discussing military troops when mentioning deployment, it's time to think twice.
In IT, deployment refers to the entire process of setting up new software or hardware, from installation and testing to implementation.
If you were to ask a programmer about their main responsibilities, they'll definitely mention deployment: "One of the chief tasks I handle is the deployment of new software apps."
Example #6: MVP
When your IT colleagues mention MVP, they're not talking about last night's basketball game. In the tech world, MVP stands for minimum viable product.
This means that when software is released as an MVP version, it will only include its most essential and fundamental features.
So, if a developer is unsure about some of the features, he could send a message to their manager, stating: "I think we should hold off on releasing the final version just yet. Some features of the MVP still need extra work."
Example #7: Commit
Whenever an IT tech uses the word "commit," they're mentioning saving changes that were made in the database. This is a normal process that helps ensure your company's systems are up to date and functioning correctly.
When developers work on a project, they change the codebase by adding new features or fixing bugs. To keep track of these changes and make them accessible to others, they need to commit their alterations.
And, when they forget to log their work, their manager reminds them with a message: "Remember to commit your changes. We're bringing in new people next week and we don't want them to go in and have no clue what we've been doing. Thanks."
Example #8: Native app
You've heard your software developer colleagues talking about building a native app and are confused about what they mean? Well, it's actually a lot simpler than you might think.
A native app is a software program compatible with a specific device and its operating system.
Thus, if someone tells you they're an iOS developer working on a native app, you'll know they don't dabble in other operating systems.
Example #9: Hybrid app
Hybrid apps use some elements of native apps, and users can download and install them onto multiple devices without issue.
For instance, an announcement for an internship at a software development company may state: "You'll learn from developers working on a hybrid app so you won't have to write two separate codes for iOS and Android devices."
Thanks to the languages and technologies used for hybrid apps, the same code can accommodate several platforms and devices. 
Examples of business jargon in marketing
Whenever your marketing department shares its newest strategy, you feel tied in knots. When this happens, the kernel of all the problems could be their industry jargon.
So, let's solve this issue by finding out what the marketing people are talking about.
Example #1: Channelizing
Channelizing is a complicated word describing an essential marketing process.
It refers to the activities that cover choosing the best platform or medium to communicate the desired message. Hence, channelizing involves:
Analyzing your target audience,
Crafting the message you wish to convey, and
Agreeing on the outcome.
A marketing officer considers all these aspects before coming to their team and announcing: "Our current strategy didn't involve channelizing our marketing efforts to reach a broad audience. It's time to look for new marketing channels!"
Example #2: Impressions
Whenever a marketing lead mentions impressions, they are not talking about their opinion of their newest team member.
Impressions in marketing refer to the number of times someone has potentially seen a piece of content (an ad, a social media post, or a web page).
If you've ever attended a meeting with the marketing team, you may have heard an SEO analyst declare: "I've been monitoring our impressions for the past 6 months and our visibility has gone up drastically."
Example #3: Breadcrumbs
If the first thing that came to your mind when you heard of breadcrumbs was the famous fairytale "Hansel and Gretel," you're onto something this time!
Similar to how the crumbs helped the two siblings in the famous tale, breadcrumbs are a valuable tool in the digital world. They guide website visitors and help them effortlessly navigate back to a different section of the same site.
A marketing specialist that has recently joined a company may be surprised to learn that the business website doesn't use breadcrumbs. They'll voice their concerns, stating: "Our site visitors are more likely to spend more time on our pages if they understand the structure of the website. I think we should consider using breadcrumbs from now on."
Example #4: Lead generation
Contrary to what some may believe, lead generation has nothing to do with leadership.
In marketing, this term is mainly used to discuss the process of capturing the attention of potential customers and turning them into buyers.
For instance, if a company is unhappy with the low sales, the VP of Marketing may announce: "This quarter we will focus on lead generation to boost the sales pipeline."
Example #5: KPIs
Has your team lead spoken of key performance indicators (KPIs), but you're too embarrassed to ask for clarification?
Well, think of KPIs as your company's GPS, constantly guiding you toward success. These measurable values act as data pointers, indicating just how well you're achieving your objectives.
By keeping a close eye on your KPIs, you can stay on track and reach your goals with ease. And, when the manager is happy with their marketing team, they'll point to these metrics: "Our KPIs indicate that we are exceeding our targets, demonstrating the impact we are making on the company's growth."
💡 Pumble Pro Tip
Curious to learn more about collaboration metrics other than KPIs? If so, check out the exhaustive guide below:
Example #6: Conversion rate
In a nutshell, your conversion rate measures how many folks visiting your website or landing page follow through with your desired action.
It's an excellent way to gauge the effectiveness of your digital marketing efforts and fine-tune your strategies accordingly.
When the results roll in, the marketing officer could include something along these lines in their report: "The conversion rate shows the latest campaign turned many website visitors into first-time customers. Good work, team!"
Example #7: Brand awareness
When it comes to marketing, brand awareness is key. It's all about getting consumers to recognize your product by name and associating it with top-notch quality.
Why does this matter? Because when people are faced with a choice, they're more likely to go with a brand they know and trust.
For this reason, a marketing team leader in a relatively young firm might say to their team: "We're up against competitors who have been in the business for decades. It's time to solidify our brand awareness and show customers what we bring to the table."
Example #8: Influencer marketing
In the world of social media marketing, influencer marketing is a powerful tool that leverages the credibility and expertise of influencers to promote products and services.
Thus, a social media specialist may use the below reason to convince the company to use this kind of visibility: "These influencers have earned the trust of their followers, making their endorsements and product mentions highly influential. By tapping into influencer marketing, we can reach potential customers and build our reputation in the marketplace."
Example #9: CTA
A call to action (CTA) is a practical resource to encourage potential customers to take action, whether it's making a purchase or signing up for an email newsletter.
To create a successful CTA, it's essential to:
Know your audience,
Set clear business goals, and
Analyze past performance to refine your approach.
If a team fails to implement a CTA in the marketing materials, their manager may admonish them, saying: "Going forward, our primary goal is strategically placing a compelling CTA that aligns with the company's overall message."
Examples of business jargon in design
A picture may be worth a thousand words, yet your design team might prefer to create in silence.
However, if they choose to use the words and it takes you ages to decipher what they are talking about, industry jargon is to blame.
Let's see what it is really about in their words.
Example #1: Color theory
Have you ever noticed a color that instantly made you think of a specific brand? Designers use color theory to help audiences form this connection.
Color theory guides artists and designers in selecting and combining colors to communicate a message on both an aesthetic and psychological level.
When a designer notices the absence of color theory in the company's presence, they can suggest improvements by stating: "With a framework that relies on color theory, we can create effective designs that speak to our audience."
Example #2: Raster
When it comes to digital images, there are two main file types: raster and vector.
Raster files are particularly great for capturing the nitty-gritty details of graphics and snapping high-quality photos with digital cameras.
Editing a raster graphic or photograph allows designers and creatives to modify each pixel individually. Consequently, a designer that was swamped with work may say: "I had a lot to do today, but it was mostly raster images, so I had no difficulty adjusting the files."
Example #3: Hierarchy
For designers, the term "hierarchy" takes on a new meaning.
Your design team might be discussing visual hierarchy, which is essentially the way content is organized based on its level of importance. Think of it like a ranking system for visual elements. For instance, they may choose to emphasize a keyword by making it bold, ensuring that it grabs the viewer's attention.
Thus, a designer mentoring an intern may give feedback that sounds like this: "Your work is brimming with creativity. However, it has no hierarchy, but we'll work on that."
Example #4: Bleed
If you've ever been confused when a designer starts talking about a bleed, don't worry — you're not alone!
A bleed is just the extra space that designers create around the edges of their designs before sending them off to be printed. This helps ensure that the design is printed all the way to the edge without any unsightly white borders.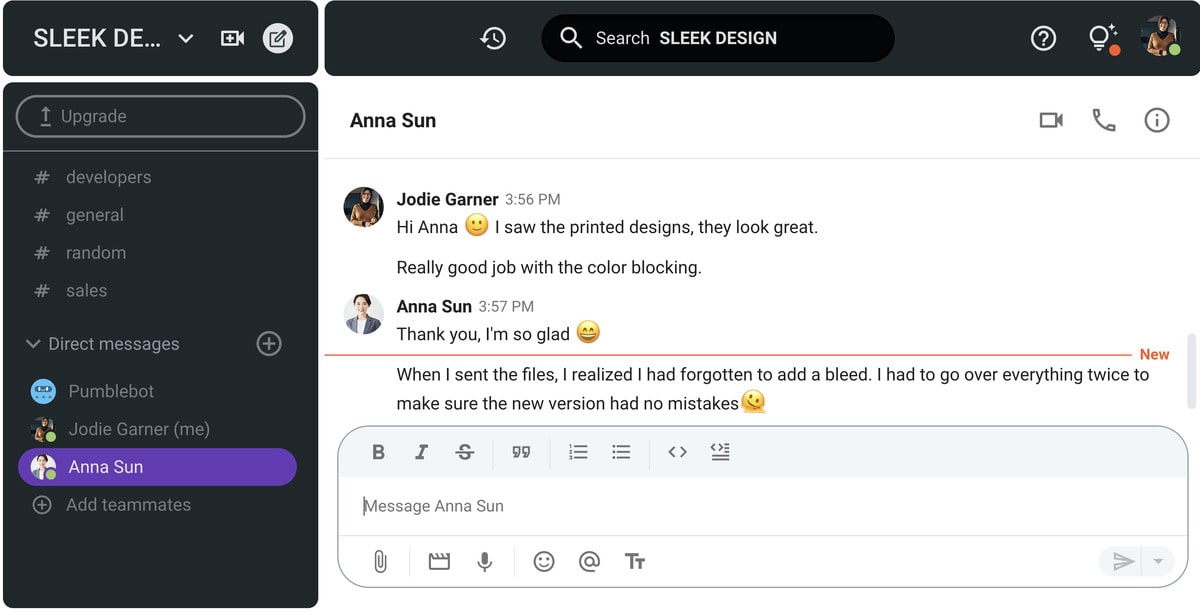 Example #5: Widow
Have you ever encountered the term "widow" in your team communication app? At first glance, you might assume that your colleagues are talking about a bereaved woman instead of getting down to business and finishing an important infographic.
But, before you jump to conclusions, it's worth knowing that in the design world, a widow is a short line or word that appears at the end of a paragraph, throwing off the balance of the text.
Given this explanation, a junior designer may receive this advice from a more experienced colleague: "Just keep an eye on the typographic widow. You don't want a text that's visually unbalanced."
Example #6: Wireframing
If you've collaborated with UX designers, you've probably heard of wireframes.
They're like blueprints for web pages and apps, showing the layout, structure, and user flow without styling or graphics. Wireframes can be drawn by hand or digitally, depending on the level of detail required.
UX designers use wireframes to get everyone on the same page before developers start building the interface with code.
Before handing off a project, a manager may tell their team: "The idea for this digital product is promising. We'll use wireframing to work out its structure and discuss it in more detail next week."
Example #7: Prototyping
Prototypes marry the worlds of software development and design.
In essence, a prototype is like a sneak peek of what a product will eventually become. It's a way for users to interact with an early design and get a feel for how the final product will work.
Think of it like a rough draft but with a purpose. Prototypes don't require complex coding but call for the use of specific tools to click between screens and mimic the desired user experience.
Before giving a specific project the go-ahead, a manager will first go to the design time and inform them: "Let's employ prototyping to identify usability problems and refine the design before investing too much into the finished product."
Example #8: Color value
Color value doesn't mean that some shades are better than others.
For designers and artists, understanding the concept of value is crucial. It essentially refers to the level of darkness or lightness of a color and plays a vital role in defining form and creating spatial illusions.
Aspiring designers may not fully grasp the concept, but constructive feedback like this can help them improve: "Good idea, but your color value is throwing off the harmony of the color scheme a bit. How about going with contrasting colors next time?"
Example #9: Brand identity
Brand identity is the foundation of a brand that consumers remember and recognize. It encompasses all the visual and design elements, including the logo and color scheme, that distinguish a brand from others.
By maintaining a consistent marketing strategy and delivering a unified message, businesses can establish a distinct brand identity that resonates with their target audience.
But, when a company lacks a recognizable brand identity, it's something that the head of the design team will surely want to fix: "In the next quarter, the team will completely rework the business visual elements. This overhaul should help us stand out from our competitors and create a unique brand identity."
Examples of business jargon in HR
Even though your HR department communicates with the rest of the company more frequently than other teams, they are still not immune to industry jargon.
Every now and then, an acronym could slip out, and this is where the rest of the employees might scratch their heads.
To avoid uncertainty, take a closer look at some of the terms your HR experts use.
Example #1: Capability uplift
Capability uplift in HR is about helping employees reach their full potential. This is done through ongoing training and development programs to build skills, knowledge, and competencies.
The aim is to create a competent workforce that can meet the current and future needs of the business. By investing in their employees, organizations can:
The head of HR explaining the advantages of a capability uplift will mention the above points, emphasizing that: "Capability uplifts require planning and commitment, but the benefits are worth it."
Example #2: Employee experience
Employee experience, sometimes shortened to EX, is another HR jargon buzzword you may have heard around the office recently.
The phrase represents the feelings employees have towards their relationship with the employer. It encompasses everything from the onboarding process and daily procedures to interactions with coworkers.
Although a positive employee experience has become a priority for some employers in the past several years, research from Gartner suggests that a mere 13% of workers would describe their experience as satisfactory.
Thus, we can imagine an HR specialist explaining this to their team: "Rather than focusing solely on revenue, we should funnel more attention into bolstering employee experience."
Example #3: 80/20
Have you ever wondered what your HR specialists mean when they mention the 80/20 principle?
Well, it's actually a way of identifying the culprits that cause most of the issues within your company. In HR, this principle refers to the fact that only 20% of your team members are responsible for a whopping 80% of all the problems that occur.
Example #4: Golden handshake
If you're unfamiliar with this jargon phrase, a golden handshake typically refers to the payout an employee receives upon departure from their employer.
Therefore, as a token of appreciation for their service, an employee may hear these words from their HR representative: "We are grateful for everything you've done for the company through the years and want to offer you a generous golden handshake."
💡 Pumble Pro Tip
If you've recently received a golden handshake, you may be looking for the best way to say "Goodbye" to colleagues. To get some inspiration, read this post:
Example #5: Succession planning
When HR mentions succession planning, they're discussing the process of recruiting and developing promising talent for the company. Succession planning usually involves training and mentoring programs that help move top performers into more demanding leadership roles.
Therefore, an HR specialist worried about potential disruptions during such transitions may come to their manager and say: "We'll need a comprehensive succession planning process to ensure undisrupted business continuity."
Example #6: Workforce planning
Workforce planning holds a lot of responsibility for HR since it is the process of predicting how many employees and which profiles will be necessary for achieving company goals. Additionally, it involves reassessing future plans, which may include retraining employees and implementing new recruiting procedures.
During a period of exponential growth, the head of the HR team will likely call a meeting to declare: "Given how many new colleagues have joined us in the past month, we may need to reassess our current workforce planning strategy."
Example #7: Talent pipeline
Talent pipelining is yet another essential task of HR representatives, especially those who are recruitment specialists.
Essentially, a talent pipeline is the talent pool with the most promotion potential. The pipeline may include several promising external candidates when no in-house employees fit the position.
When the time comes to fill a new leadership role, a recruitment specialist may advise against looking outside the company: "Our in-house talent pipeline has several candidates who are more than capable to rise to the occasion."
Example #8: Employee advocacy
Paid marketing can broaden a brand's reach, but so can employee advocacy. This jargon term describes the actions through which employees raise awareness for the company.
According to Hootsuite's findings, workers who experience a positive work environment and good communication are more likely to act as employee advocates. If a business offers both to its employees, a grateful message like this might pop up in their team communication platform:
"Hi, team! I've seen many of you have posted photos of sporting shirts with the company logo when off the clock. Thanks for spreading such a positive image!"
Example #9: Learning and development
Learning and development, occasionally called L&D, is the process through which HR nurtures a skilled and engaged workforce. It refers to the activities which identify skill gaps within the employee pool and the steps necessary to empower workers.
For example, HR may hold workshops on different topics, such as communication styles and collaborative work, to help upskill employees.
Thus, a report detailing upcoming training sessions may state: "The next stage of the L&D strategy focuses on familiarizing employees with burnout and time management techniques."
Tips for using business jargon
Using business jargon can bring both benefits and drawbacks. Thus, sometimes our good intentions may cause miscommunication.
To ensure you've got the necessary information to navigate business jargon, we've spoken to several experts who have generously shared their insights on the topic.
Here are the tips they gave us.
Tip #1: Think of your audience
According to Marnix Broer, the CEO & Co-Founder of Studocu, a student document resource community aiding students, industry-specific jargon can help you have quicker conversations. Broer elaborates on this point: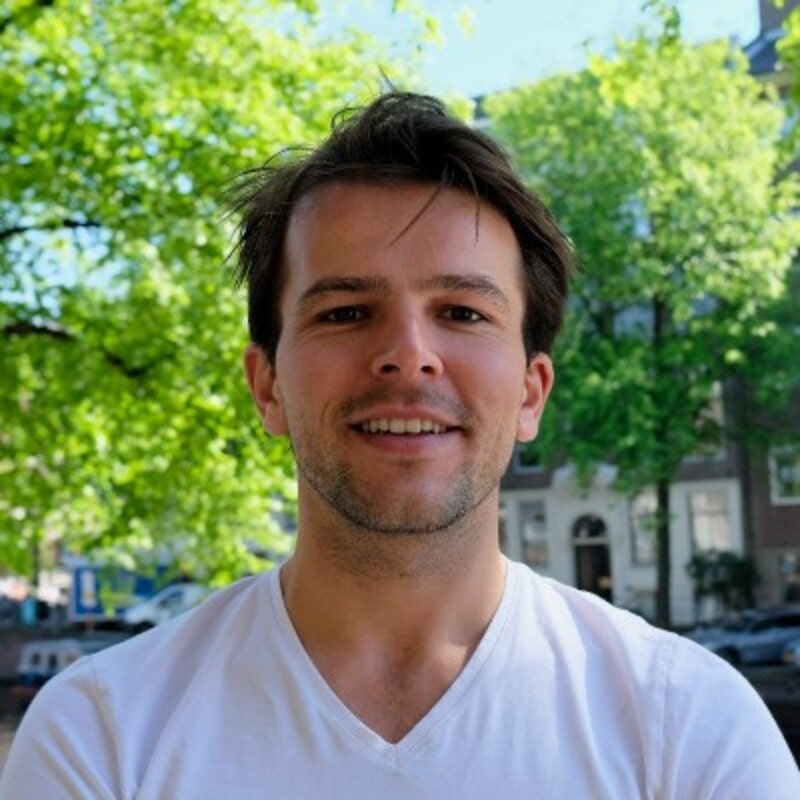 "When you're speaking to an audience that shares your knowledge base, you know that you can use jargon to reference a complex idea or system quickly. Your message is less likely to be misconstrued, and you can transparently communicate without losing steam by explaining every concept."
But, there's a caveat. When some conversation participants are unfamiliar with specific jargon terms, the topic becomes less accessible. Broer adds more detail: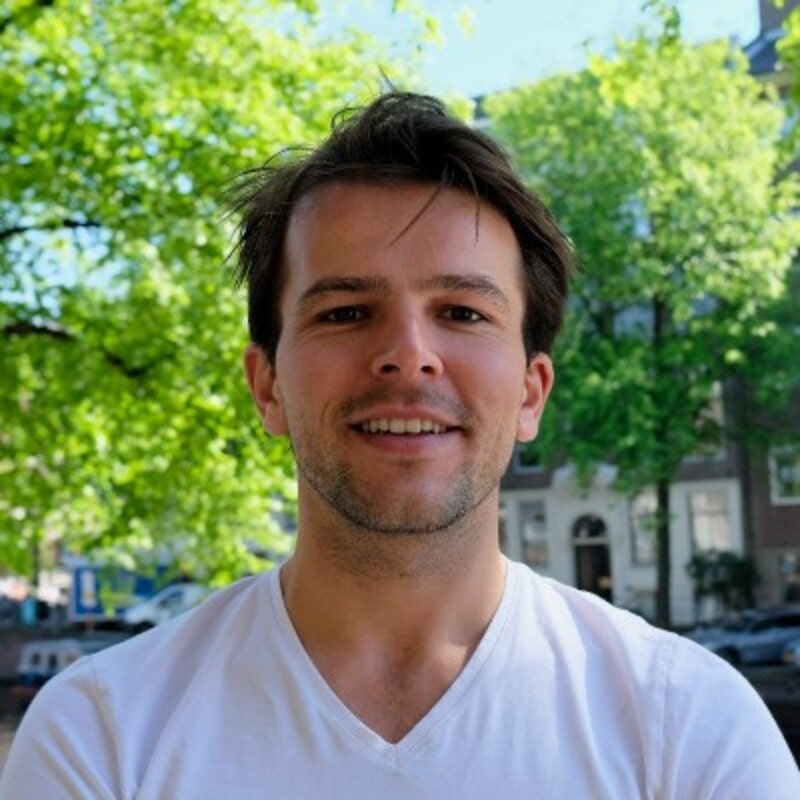 "A new teammate who doesn't understand the jargon the rest of the team uses may misunderstand the meaning or feel too embarrassed to ask for clarification. You lose the ability to create a learning opportunity if you assume the other parties already understand you."
However, you can prevent these issues by putting yourself in the shoes of your audience members.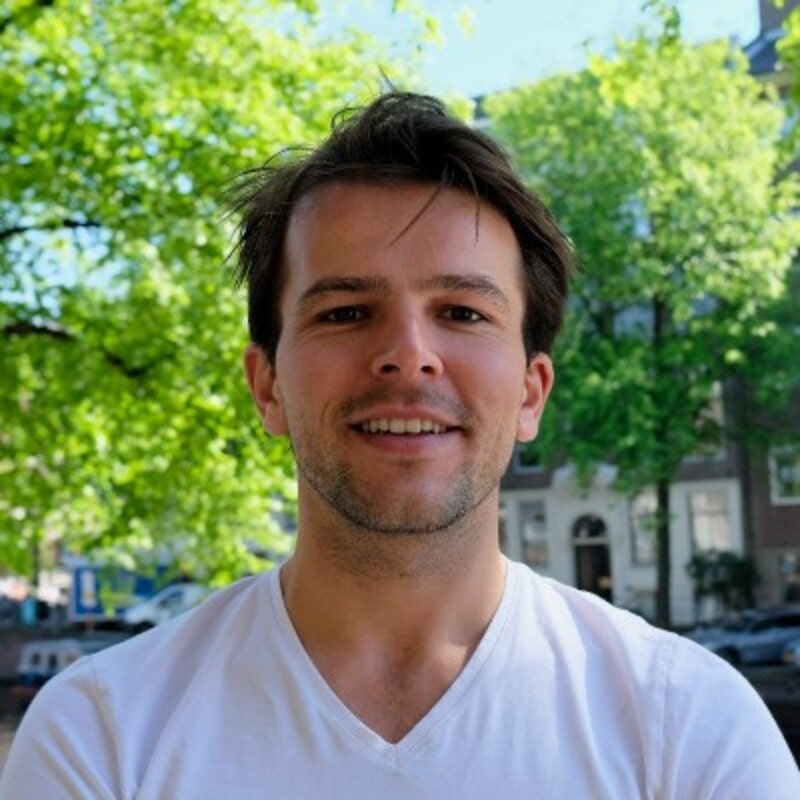 "Consider all the message recipients and craft it for the individual who knows the least. If your message loses meaning for even one person, it becomes less effective and causes painful repercussions."
Tip #2: Rely on a glossary
Using jargon can pose an issue for cross-cultural communication with distributed teams, states Bob Wiltfong, the author of The BS Dictionary: Uncovering the Origins & True Meanings of Business Speak.
Thus, he reminds us to be aware that what we say doesn't always translate the way we think it does.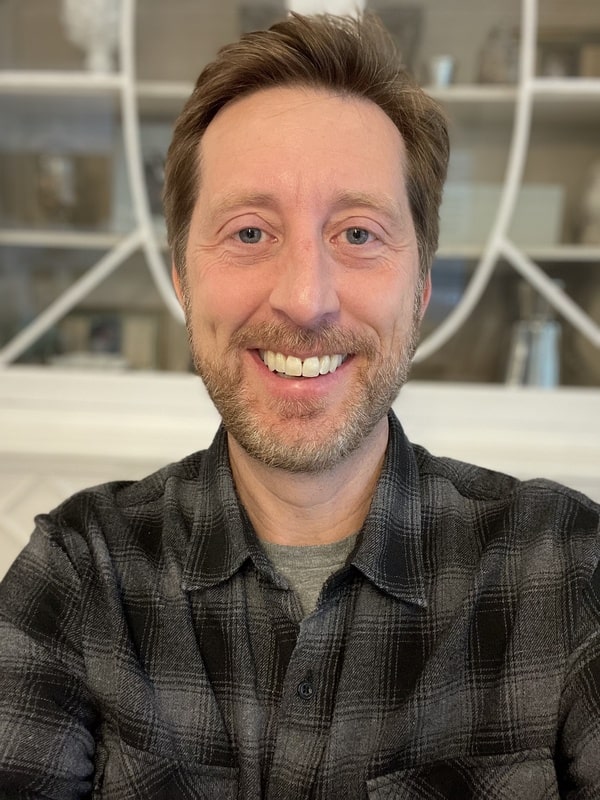 "Appreciate that today's business speak can get lost in translation, depending on your audience. For instance, 'drinking the Kool-Aid' is widely used in American English but can be a mystery for someone overseas. The phrase 'when pigs fly' isn't nearly as recognizable as the words 'when the calves dance on the ice' to someone from The Netherlands, for example."
Additionally, Wiltfong addresses the issue of including jargon in internal communication materials such as emails, memos, and presentations.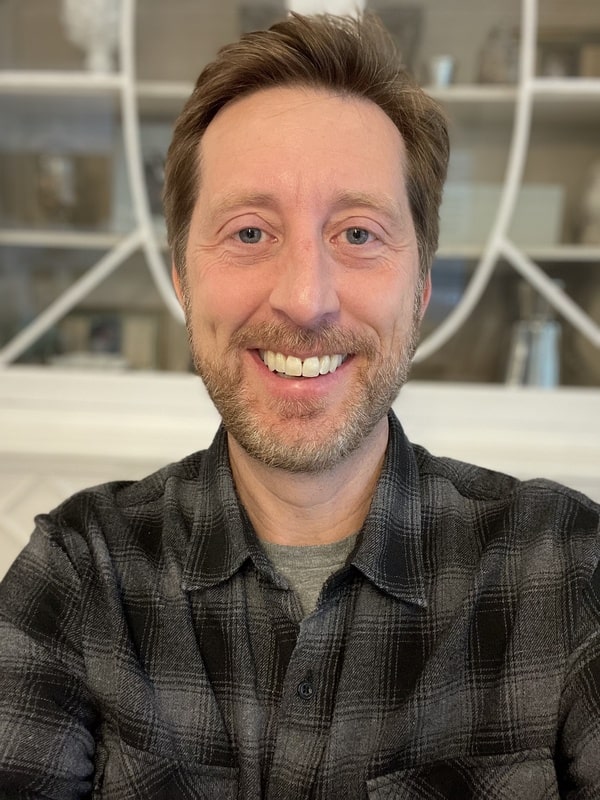 "With digital communications — like emails and electronic notes — what we mean doesn't always read on the screen. Sarcasm, for example, can be hard to read, so something as innocent as 'nice try' can either be interpreted as a compliment or an insult."
One solution Wilftong proposes is having a glossary relevant to your company's niche.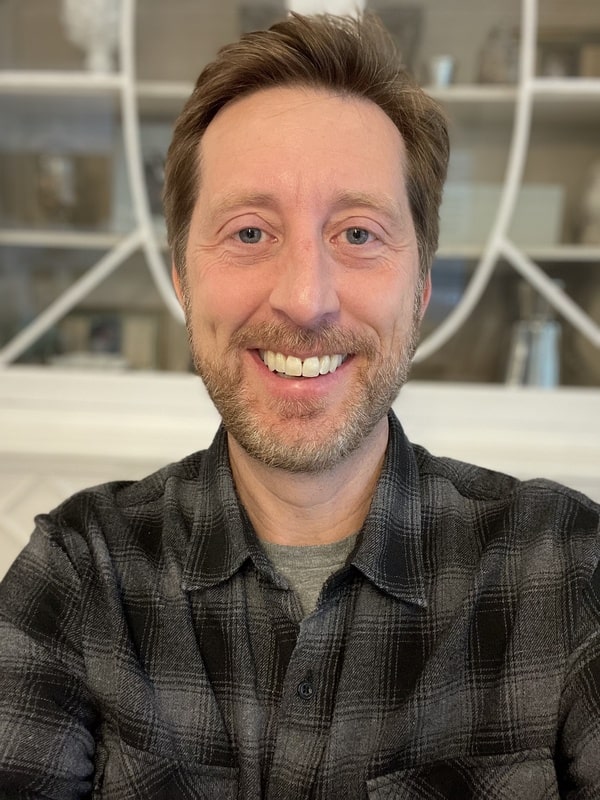 "Create and distribute a glossary of terms commonly used in your workplace to all employees."
This is especially important for new hires, who are usually newcomers to business communication.

Tip #3: Promote a culture of clarity
Without a solid strategy, the benefits of business jargon become obstacles to effective communication, shares Jon Morgan, the CEO of Venture Smarter, a consulting firm specializing in helping startups and small businesses scale and grow.
For Morgan, one of the most important things companies can do is establish and maintain a culture of clarity: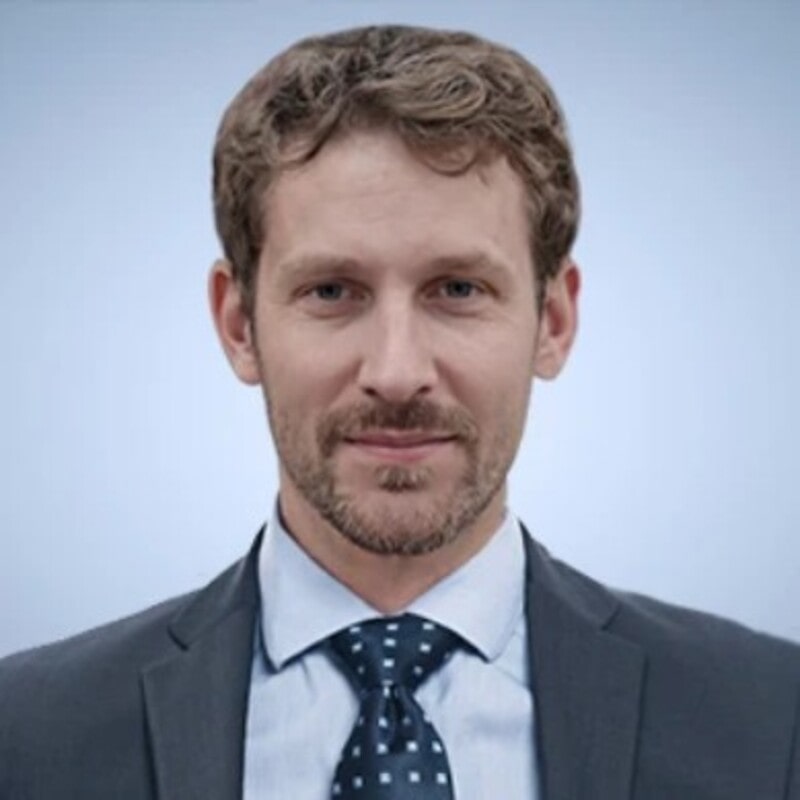 "First and foremost, promoting a culture of clarity and transparency is crucial. Encouraging employees to ask questions and seek clarification when encountering unfamiliar terms fosters open communication."
He, too, emphasizes the usefulness of glossaries.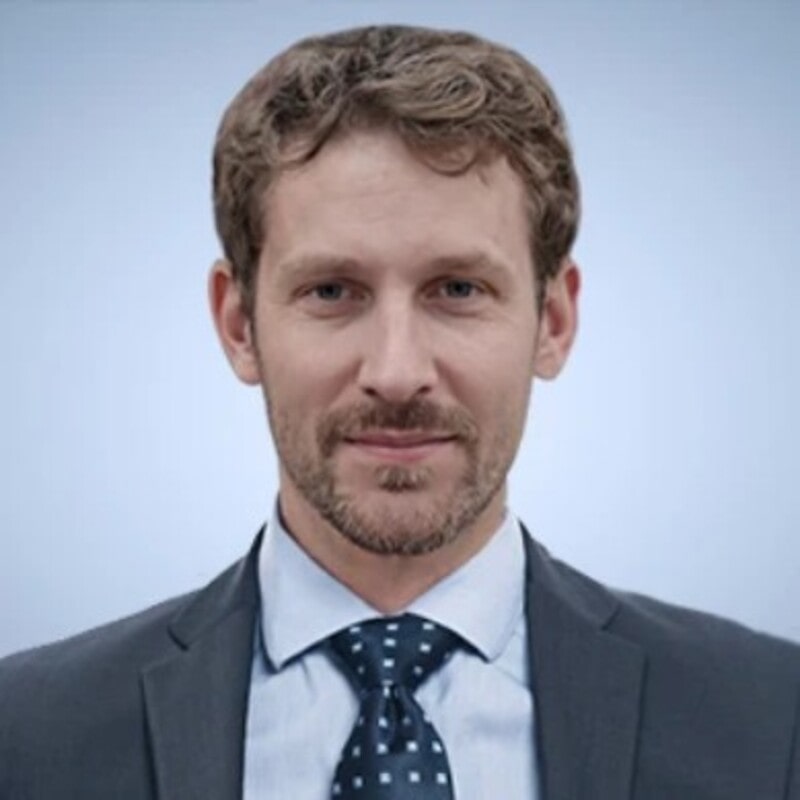 "Providing resources such as glossaries or internal knowledge bases that define and explain industry-specific terms can help employees familiarize themselves with the terminology."
Consider translating business jargon into more understandable metaphors and concepts to promote a culture of clarity and transparency.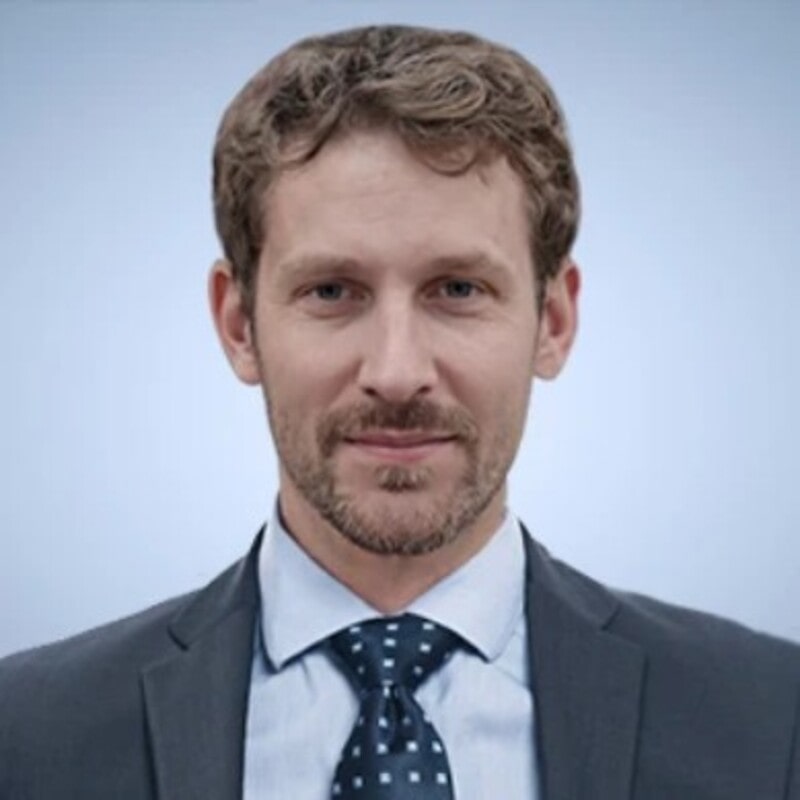 "Translating complex industry terminology into simple, easily understandable language is a valuable skill for internal communication purposes.
One effective strategy is to use analogies or metaphors that relate unfamiliar terms to familiar concepts.
Breaking down complex ideas into smaller, digestible pieces and providing real-world examples or case studies can help simplify understanding.
Additionally, incorporating visuals such as diagrams, flowcharts, or infographics can enhance comprehension by presenting information in a more accessible format."
Tip #4: Organize and participate in training sessions
Another strategy that can help limit the use of excessive jargon in the workplace is employee training.
Take it from Morgan: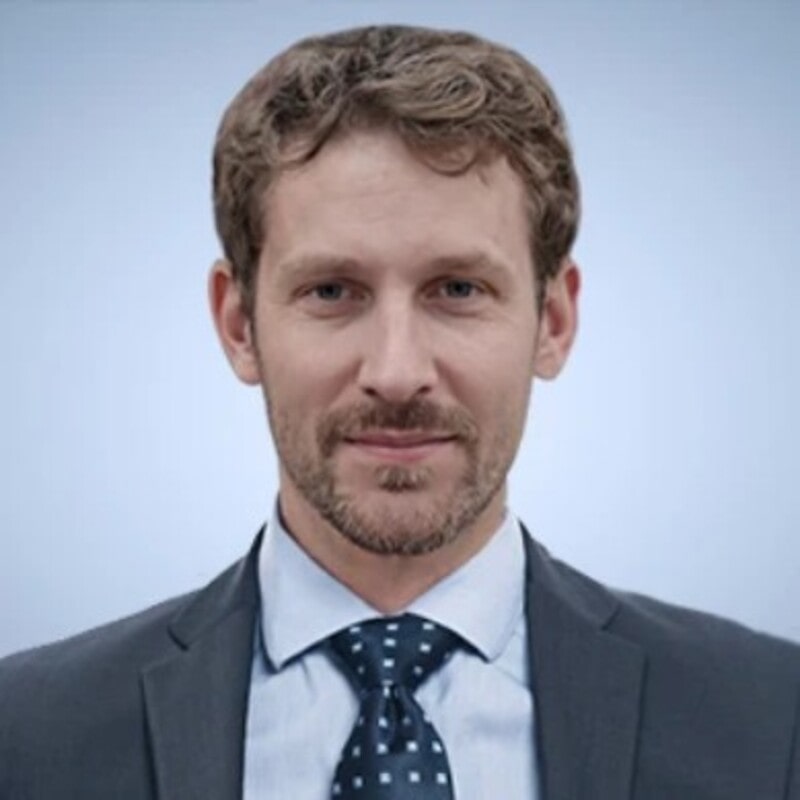 "Employee education and training play a significant role in promoting effective use of industry jargon within an organization. Providing comprehensive training programs that cover not only the technical aspects of the industry but also effective communication techniques can greatly benefit employees.
Training sessions can focus on explaining industry-specific terms, their meaning, and practical usage examples. Regular workshops, seminars, or knowledge-sharing sessions can also facilitate continuous learning and development within the organization."
To ensure the training sessions yield the desired results, it might be helpful to establish company-wide communication guidelines. 
Wrapping up: Wield business jargon with caution
While business jargon can be helpful for communicating with others in our field, relying too heavily on it can actually do more harm than good.
Unfortunately, there's no definitive handbook for using jargon, so it's up to us to use our best judgment. But, before you start throwing around buzzwords and acronyms, you need to consider your audience. If they're unfamiliar with the jargon, it could lead to eye-rolling and confusion.
So, it's best to use it sparingly and only when necessary.
✉️ What's your experience with business jargon? Has your workplace implemented guidelines to ensure everyone knows what's going on?
Reach out to us at blogfeedback@pumble.com and we could include your answers in this or future posts.
And, if you know anyone who would find this blog helpful, don't hesitate to pass it along to them.