How to use Pumble in non-profit organizations
Today, non-profit organizations are a very popular topic, from how they function to how they can recruit more people to fundraise for their fundraising efforts.
It is not unusual for non-profit professionals to feel a little out of their element when it comes to recruiting individuals in digital networks and, once recruited, what are the best tactics for encouraging them to donate to the organization.
Non-profit teams can use Pumble to collaborate better by sharing messages, tools, and files in dedicated channels. Channels can be organized by team, project, or whatever else is relevant to your organization.
What is Pumble?
Pumble is a popular application for communication among teammates, replacing countless calls and emails — but it can also assist in monitoring projects and creating workplace culture.
The purpose of this business communication app is to completely replace email and in-person meetings in order to completely transform the way people work and improve cooperation. Pumble's primary function, channels, are one of the features, as are:
direct messaging,
voice and video calls,
an unlimited message history,
and file sharing.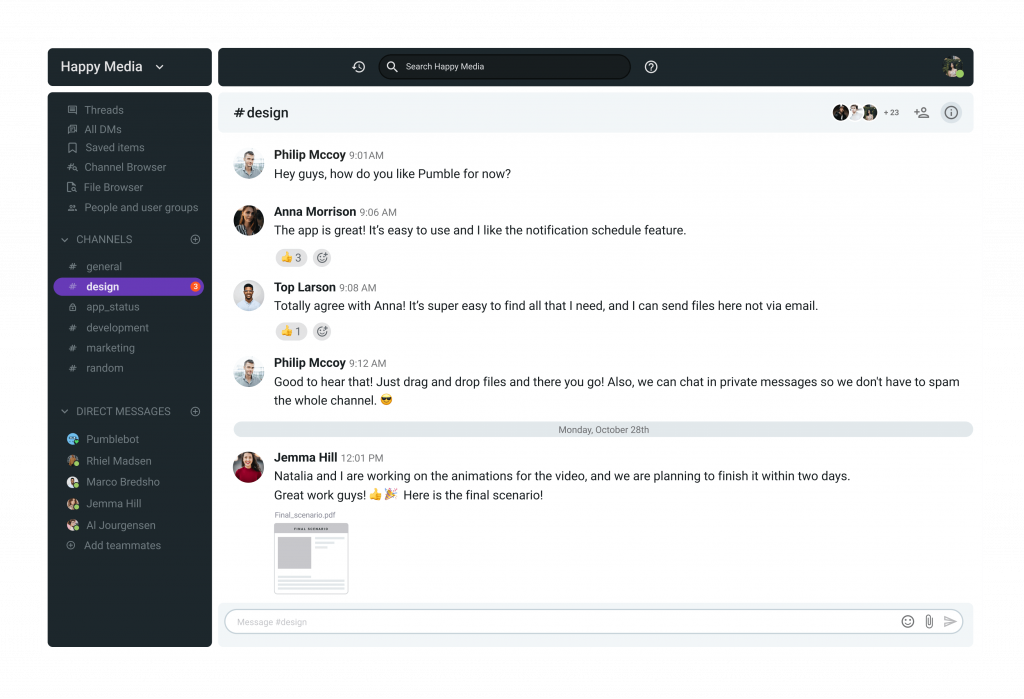 Channels are areas to keep all communication regarding a certain topic in one place, rather than several emails in different inboxes. Channel names are functional and begin with a "#" sign. For example, there is a #general channel for everyone in the organization, as well as maybe an #announcements-only or #internal-comms channel.
Channels can be public or private, allowing management topics such as #new-hires to remain hidden. During conversations, you can use "@" to draw the attention of a teammate to an issue.
Why is Pumble better than email?
The solution to this question is simple. Because it is well-organized, searchable, and everyone can view everything at once.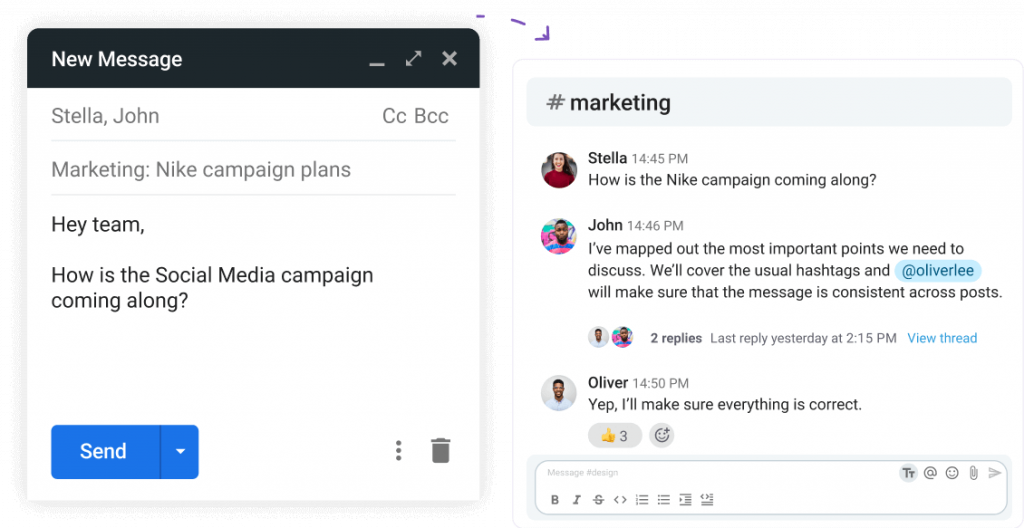 How many times have you wasted time looking for that one attachment in that one email, just to discover that you deleted it? Instead, you might use Pumble's search feature or look at the pinned posts of a channel dedicated to that theme.
How often are you distracted by a colleague or numerous emails coming and pinging at the same time? Instead, just set your status to "away" and respond to your teammate's question in the relevant channel when you are ready.
Pumble is better than email since it was designed with productivity in mind and because the features are simple and intuitive. Efficiency and productivity are crucial in making the most of limited resources for a non-profit organization.
How can non-profit organizations benefit from Pumble?
Pumble has a number of useful features that make it a great tool for nonprofit organizations:
Unlimited message history
Channels
File sharing
External collaborations
Voice and video calls
Let's see how you can use all of them!
Unlimited message history
Pumble saves the history of all of your team's messages. Any sent messages in the past can be seen on any of the pricing plans – FREE and PRO. You may easily go through previous messages to find the necessary information using Pumble's search functionality.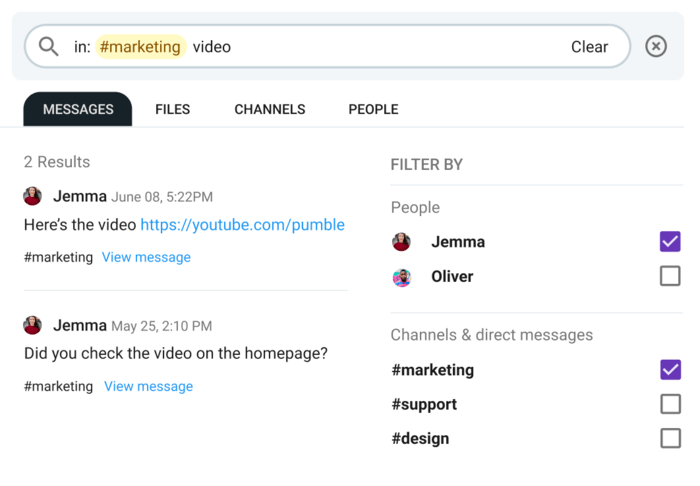 Channels
Channels are methods of categorizing various topics. Depending on how you choose to organize your workspace, you might have a channel for each team, project, or topic.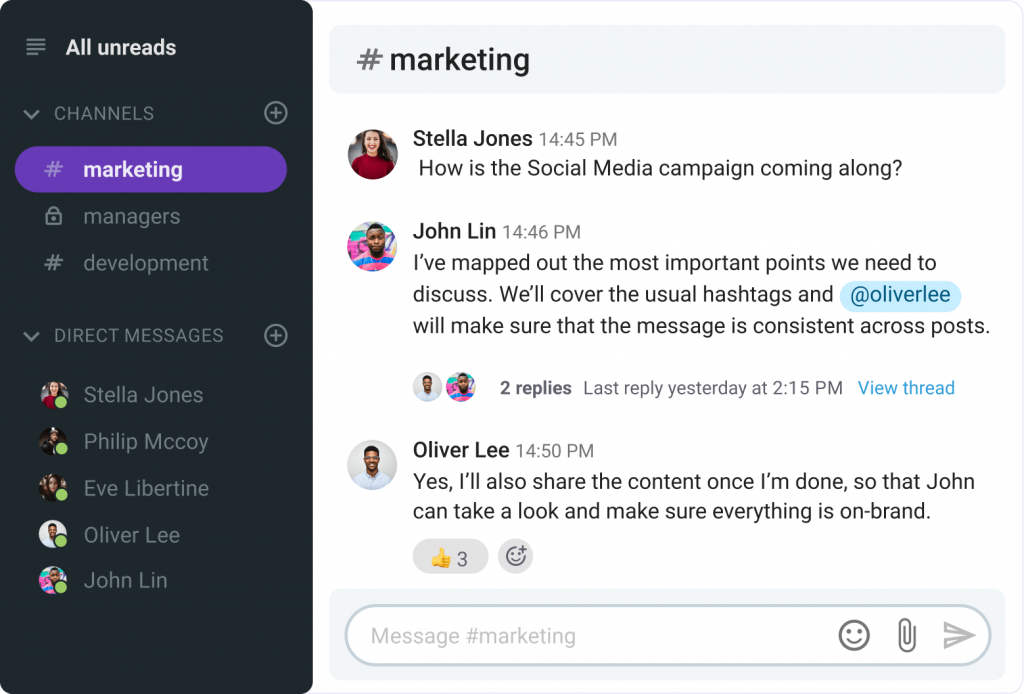 Plan your channels
Pumble's channels provide a ton of flexibility, and with that, the ability to make a lot of bad choices. An organization can quickly get carried away and have 10 times more channels than users if they aren't careful. Here is an example of how you can split it:
Teams – create a channel for each distinct team in your organization such as:

#marketing – for all marketing activities
#design – for design team members
#fundraising – for all team members involved in fundraising

Projects – it can be very valuable to have a channel for a specific project.

#make-a-wish
#extra-life-4-kids
#anime-for-humanity

Topics – depending on the culture of your organization, you may add a channel for users to just have fun and share memes.
If you follow these guidelines and the principle of less is more, then you should have an optimized setup for your workspace.
File sharing
Pumble app allows users to share files. This can be done through either direct messaging or channels if the entire team needs to see something. In Pumble, you'll have 10GB of free file storage per workspace if you're using a FREE plan. For 10GB of file storage per user, you'll have to upgrade your subscription to the PRO.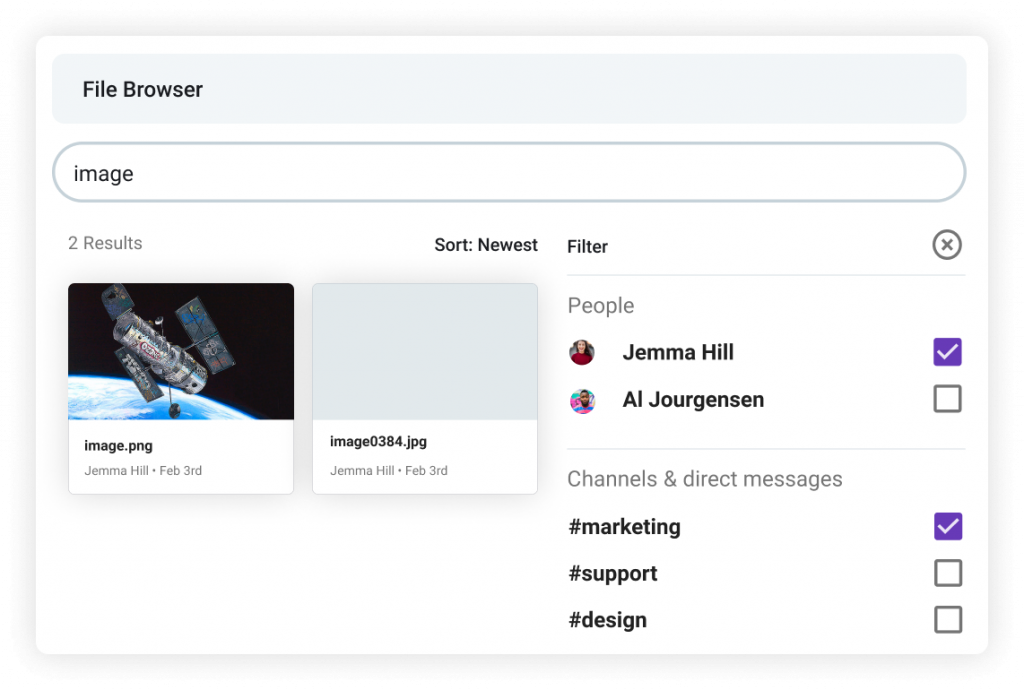 External collaborations
With Pumble's PRO plan, you can invite others to your workplace using guest access. This allows collaborators and partners to join your communication channels effortlessly and avoids those uncomfortable email exchanges everybody is far too familiar with.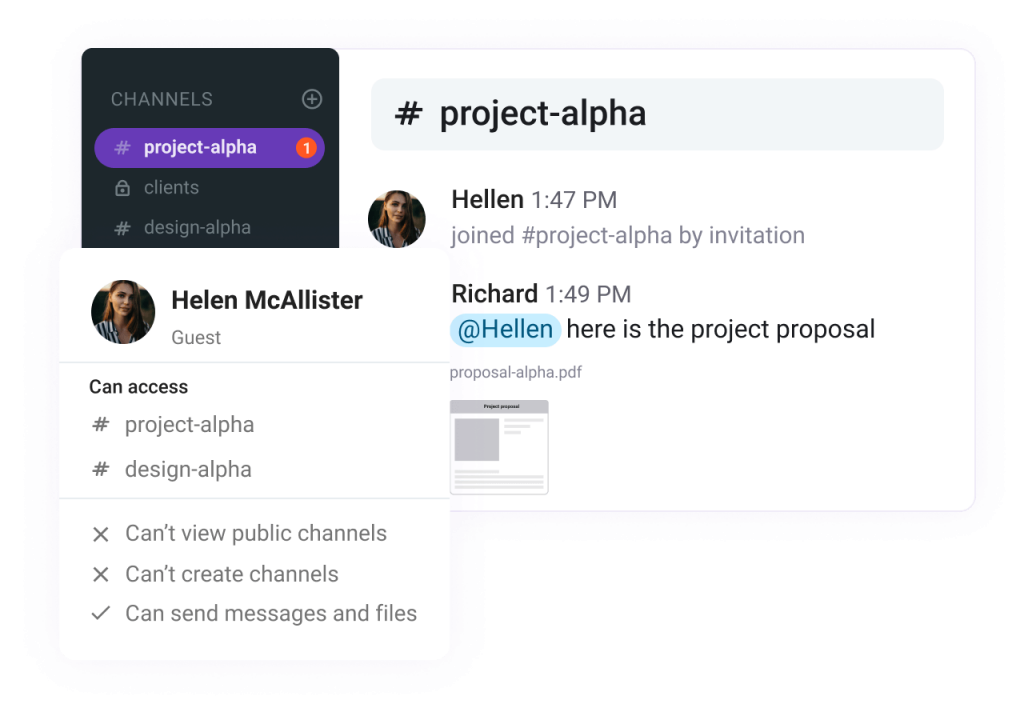 Voice and video calls
Organize one-on-one meetings with your future fundraisers and encourage them to donate to the organization face-to-face. Share with them your goals and plans, why it is important for you to fundraise and where will the money go.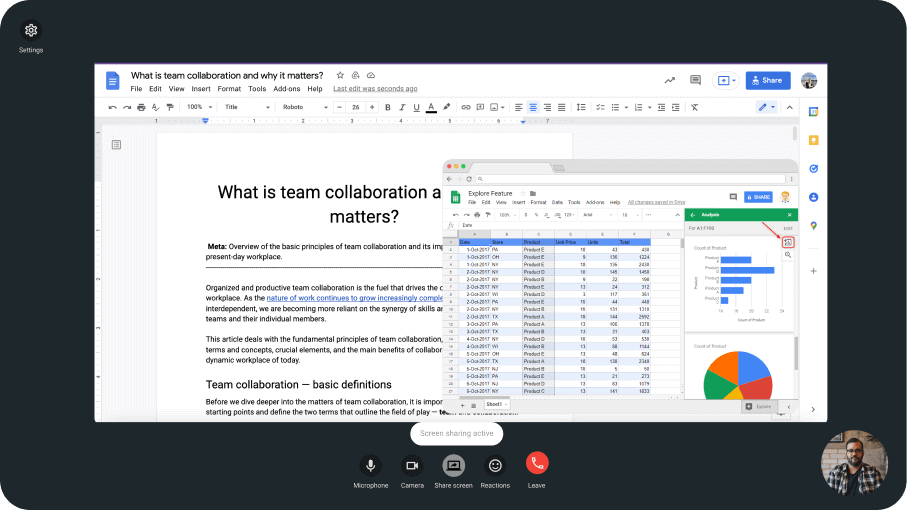 Why is Pumble good for your non-profit?
Keeping track of a task via email exchanges is difficult. Threads get lost in inboxes, users fail to press "reply all," and a variety of other mistakes might occur. Pumble provides an excellent alternative. Using Pumble organizes conversations and maintains all associated files in one place.
The ability to optimize and manage your team's conversations through channels is the Pumble app's best feature. This is useful for businesses with several departments or for specific team members working on a single project.
Create diverse channels, each with its own "owner" who is in charge of the channel. Within channels, you may respond to someone's comment, which helps to keep the flow of communications structured. You can also message folks one-on-one via direct messages.
What can you do with Pumble?
You can use Pumble to assist boost morale within your workplace. You can build a channel that is essentially a "water cooler discussion" in which your team can chit-chat, post entertaining videos, share team photographs, and bond over jokes. And, if your team members become distracted, Pumble offers a "Do Not Disturb" option that disables app notifications for as long as the feature is active.
So, to sum it up, with Pumble you can:
📂 Upload and store files
@ Make specific mentions of people
📱 Communicate from anywhere (mobile app)
📩 Message groups or members directly
🎥 Conduct video conferences
📞 Easy organize voice meeting
🔎 Search messages
📌 Pin and save items
There's no cost to set up a free version of Pumble and to get unlimited users and unlimited message history.
Conclusion
Pumble is perfect for non-profit organizations because it lends itself so well to organizing and archiving conversations and internal resources. Pumble speeds up internal communication and makes it easier to find what you need for internal collaboration. It also allows you to add guests and have more free storage with an unlimited number of users and message history.