Team collaboration with Pumble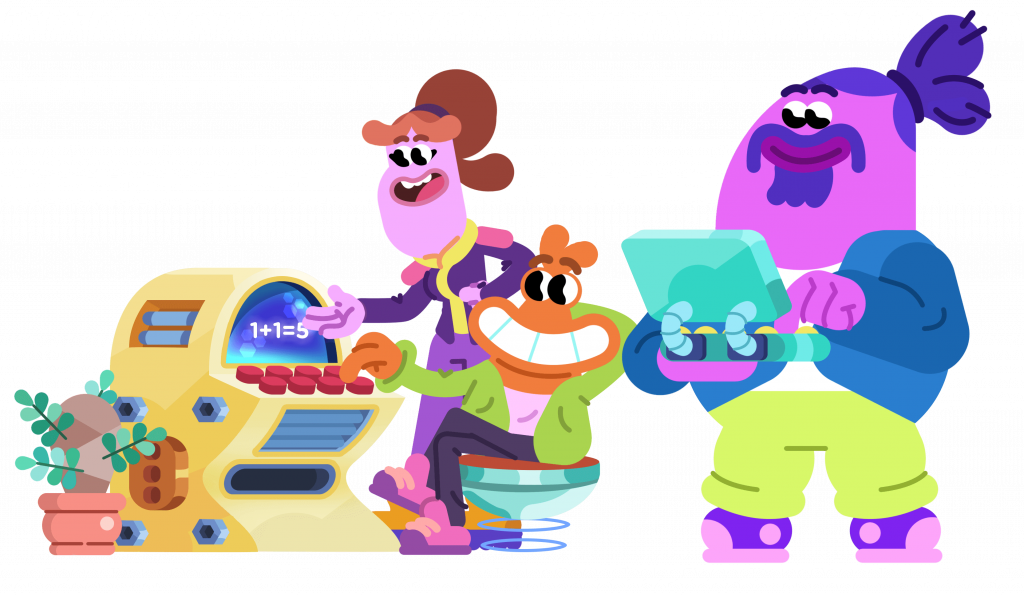 A reliable communication and collaboration app, such as Pumble, helps in overcoming common challenges in the collaborative process and improves knowledge sharing, creative thinking, engagement, and the efficiency of your team.
Team collaboration occurs when team members work together to achieve the same business goals.
Since each member of a collaborative team has a unique set of distinctive skills, they can approach any problem from diverse angles and find more creative solutions.
In this guide, we'll cover how you can use Pumble to:
Collaborate with teammates,
Create channels for public discussions,
 Include external members in your workspace.
What is team collaboration?
In a professional setting, collaboration refers to the working relationship between individuals in an organization. The collaborative team members contribute their unique skills to a joint effort towards the achievement of a common business goal. 
Teamwork and collaboration are often seen as synonymous terms, however, there is a difference in how their processes are organized to achieve a goal. To put it simply, teamwork is the culmination of individual contributions, while team collaboration is a collective effort.
Collaboration thrives on diversity and synergies between different skill sets. It reaches its full potential through the clash of opinions, reinforcement of active dialogues, and the free exchange of ideas, feedback, and insights.
Now that we've defined effective team collaboration, let's see how Pumble — a digital team communication and collaboration tool — can help you level up your team collaboration.
How Pumble improves team collaboration?
If you've perfected the coordination within a team, and are now wondering how to strengthen collaboration to empower your team to achieve its full potential, think of modern digital tools that make communication and collaboration easy.
The right communication and collaboration app can make all the difference in a modern remote working environment.
Advanced team messaging apps like Pumble let you direct your energy towards the things that matter while they take care of the rest. Read on to find out how different Pumble features can make your day-to-day collaboration easier.
Channels dedicated to specific topics
Pumble allows you to have private one-on-one conversations, group chats that are invite-only, and public chats with anyone who wants to participate.
Channels provide a venue for sharing messages, images, and files regarding a certain topic. It's where the majority of collaboration takes place.
🎓 Pumble Pro Tip
When creating a channel, you can choose whether it will be public or private. A public channel can be turned into a private one afterward, but a private channel cannot be made public for privacy reasons.
Dedicated channels keep your discussions focused on a single topic and minimize the risk of conversations going off track. . They also ensure every relevant team member is in the loop of all conversations.
Threads
You can use threads for focused and structured conversations around topics that elicit further discussion or questions. Replies are linked to the original message when you initiate or reply to a topic. They allow you to go further into a topic without interrupting the current channel or direct message conversation. 
Threads & emojis in Pumble
Emojis are one of a few ways to answer in a thread. If you want just to react, or to use emoji in your message, Pumble offers that option, too. You can also set a default skin tone for emojis by clicking on the emoji icon and selecting the color you wish before including the emoji in your message.
User groups
To further structure your team communication/collaboration, you can add relevant team members to a user group in Pumble. User groups let you:
Mention a specific group,
Set default channels for all group members, and
Add multiple users to channels via groups.
Message formatting
Effective team collaboration that leaves no room for misunderstandings relies on clear, concise, and skim-friendly written communication.
To achieve this, you need to ensure your work messages:
Are easy to read,
Highlight important information, and
Get your point across.
Pumble message formatting lets you format your messages to communicate exactly what you intended.
Mentions
You can use mentions in Pumble to make sure the right people see your messages in a timely manner and to intentionally communicate something with specific people. You can see all your mentions and reactions on the messages you've sent in a sidebar.
Feedback is one of the most important elements of collaboration. Constructive feedback gives space to different perspectives and suggestions and combines them to reach the best solution.
For example, if you want to share a recent design solution you completed, you can:
Start the conversation in the general #project_alpha channel,
Mention a specific user group such as @design_alpha, and
Write your message and invite colleagues to give you feedback on it.
In Pumble, you can use threads to give feedback. For example, channel members can use emoji reactions to communicate their opinion.
In case you need to check some older feedback, or need to find where teammates have mentioned you in some older conversations, Pumble has no limitations on chat history, so you can access all sent messages whenever you need them.
File sharing and storage
Every group project demands frequent information sharing, which can include messages, images, videos, links, or file sharing. One of the best Pumble features is that it enables its users to share files of all types, and store them for future access.
In the FREE plan, each workspace can have 10 GB of space in total. While in the PRO plan, each user will have 10 GB of space at their disposal.
Storage in FREE & PRO plan in Pumble
By keeping files in the same location where discussion about a certain topic took place, you can minimize information loss – which is especially important when adding new team members to a project. This improves transparency and information accessibility — the two key aspects of successful collaboration.
You can also use the search option to browse files in public or private channels, or in individual conversations. Make sure to apply filters to get more precise results faster.
Voice and video calls
Whether your business has remote workers, offices in multiple cities, or teams of professionals who travel often, video conferencing is key to keeping everyone on the same page.
When you meet with your business connections face-to-face, you can make a personal connection, pick up on verbal and non-verbal clues, and begin to build trust. And while there may be critical connections that you'll need to travel for, video conferencing can help bridge the gap for all other meetings and help you connect better with customers, teammates, and remote workers alike.
Collaboration tools should enable employees all necessary means for effective discussions which can make their day-to-day run more smoothly. This principle is embedded in Pumble, which offers group voice and video calls. Just open a chat with a team member, click on a phone icon to start a voice call, or tap a video icon to start a video call.
Voice and video calls let you:
Organize productive meetings,
Foster stronger relationships between team members, and
Ensure everyone is on the same page.
Screen sharing
Using visual communication to convey your message or idea allows you to:
Highlight some of the most important pieces of information,
Convey your message more efficiently, and
Keep and hold attention during meetings.
Pumble offers a screen sharing option, whenever you need to visually represent your ideas or communicate complex ideas more clearly in a meeting. It takes one click to share your screen with your teammates. Instead of emailing necessary files to all the participants, you can show them your desktop or a separate application to collaboratively work on projects.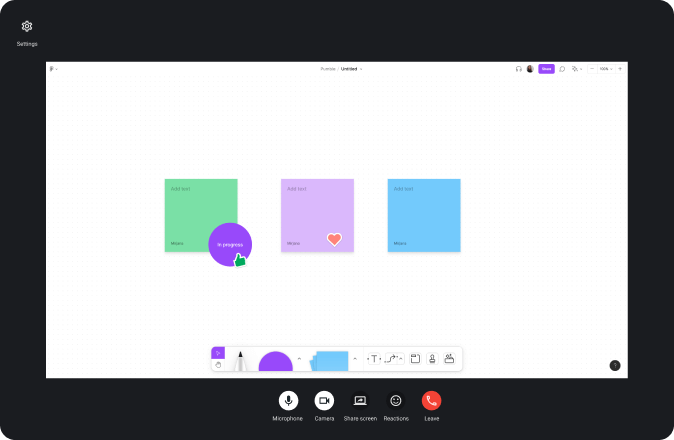 Guest access
Collaborative work often demands working with members outside of your organization. Instead of writing long email chains, and worrying whether you've included everyone, use Pumble's guest role access feature to simplify your communication and collaboration with outside members.
Guests in Pumble are people from outside of your organization, such as partners or consultants, that a workspace owner can invite to join the team. Guests have fewer permission than team members or team owners, but there's still a lot they can do. Workspace admins can decide how long guests will have access to the workspace. There are two options:
Guests can have indefinite access
Custom deactivation time
If the limitation has been set, guests will receive an email about it two days before deactivation.
There are two types of guest users— multi-channel users and single-channel users.
Multi-channel guest users have access to the channels you specify and can be added to an unlimited number of channels.
Single-channel guest users, on the other hand, can only access one channel, public or private.
For example, to keep someone in the loop on the major updates only, you can grant them single-channel guest access to a general project channel (e.g., #project_alpha).
However, if you collaborate closely with someone who is in charge of, let's say, marketing, you can grant them multi-channel guest access on a general project channel (e.g., #project_alpha), and a channel dedicated to marketing (e.g., #marketing_alpha).
Conclusion
The benefits of good team collaboration are numerous. Effective collaboration brings people together, helps them learn from each other, and increases the overall capacity for problem-solving.
A great deal of that is providing your employees with effective digital communication and collaboration tools. Start with Pumble. It's available on all platforms, as a web browser app, a desktop app on Windows, Mac, and Linux, as well as on mobile — Android and iOS.