Remote work is here to stay.
At least according to 2,300 respondents that took part in Buffer's survey about the state of remote work.
Namely, 97.6% of remote employees report they'd like to continue working remotely at least part of the time, for the rest of their careers.
Consequently, organizations looking to attract and keep top talent, need to consider creating a positive remote employee experience. In this article, we will get an in-depth insight into what constitutes a great remote employee experience and how to create it in your organization. Below, 16 leaders and culture and HR experts from a variety of industries share their best strategies on how to create a great remote employee experience.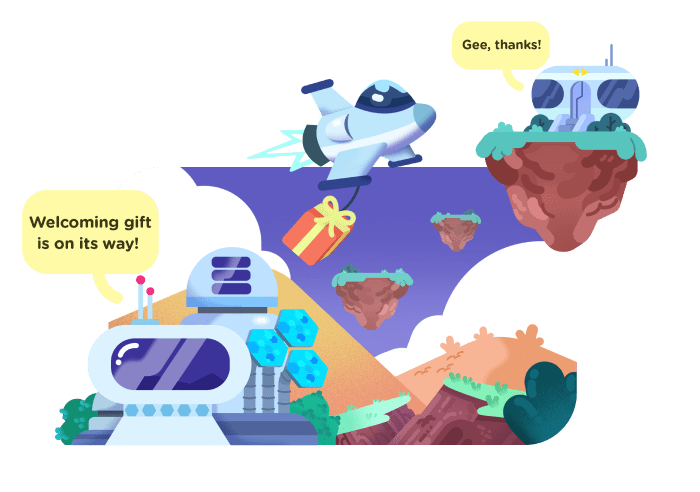 What is remote employee experience?
Remote employee experience essentially refers to the overall experience a remote employee undergoes while working at a particular remote organization. It encompasses a complete set of factors that make up the experience — from remote work tools and communication policies to building team connections and facilitating wellness programs.
According to recent research, remote workers have a largely positive experience working from home or using other remote arrangements. As the figures from the PwC US Remote Work Survey show, both employers and employees have experienced increased productivity due to more flexibility and time for family obligations.
How to create a great remote employee experience?
If you're planning to embrace the remote work model partially, or full time, you should consider creating a positive remote employee experience as one of the first steps. To help you get the best tips and strategies, we've asked HR and culture experts and business owners to share their personal best tips and insights on what constitutes a great remote employee experience. Here's what they told us.
Optimize the experience for the remote setting
Michael Alexis, the CEO, and Owner at TeamBuilding states that in order to create a perfect remote employee experience, organizations need to structure the activities for the remote-first model.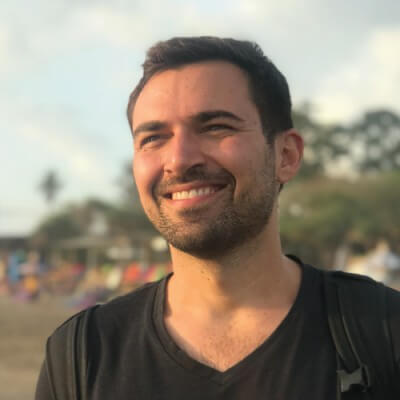 "If you want to create a great experience for remote workers, then you need to customize those experiences for a remote setting. For example, a successful virtual happy hour isn't just a happy hour that takes place online. If you focus on drinks and conversation, a video call can fall flat. Instead, you need to plan more structured icebreakers, games, and activities.
The same goes for all-hands meetings, team building, holiday parties, and more. The virtual version can and should have some similarities with in-person counterparts — but in general, needs to be more structured to be successful. On the plus side, if you put in the work, you can build a thriving remote team culture that is just as good or better than what you can create at the office."
🔸 Michael's key advice on how to create a great remote employee experience:
Reinvent the culture to better suit the remote work setting — Regardless of the activity or the practice you're planning on putting together, make sure it is in line with the remote-first culture. Create a structured, customized virtual experience for your remote workforce.
Foster effective communication and listening
Jamie Jacobs, HR expert and Co-Founder of Gig Talent, stresses the immense significance of effective communication and listening in the process of creating a healthy remote employee experience.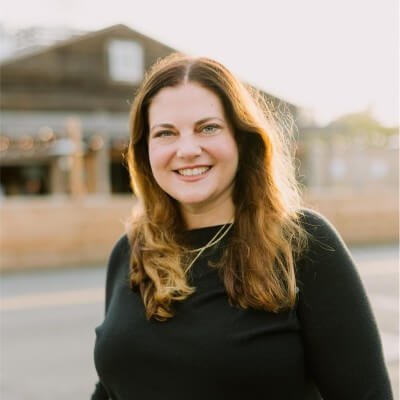 "Two of the most important ways to create a perfect remote employee experience are understanding how to effectively communicate and listening to employees. Although every person is different, it's never helpful for an employee to feel left in the dark. While it can be impossible to know what is going on with everyone you manage especially in a remote environment, making time for check-ins, opening up a conversation to answer questions they may have, and even asking something simple like how their week is going makes a huge difference in employee engagement and creates a better understanding of expectations and responsibilities from both sides. One thing to be mindful of however is the timeframe in which this communication happens, for example, it may not be effective to send emails really late at night.
Lastly, mastering the skill of listening is just as important in an employee's experience. Not only listening, but taking action based on the employee's needs, wants, questions, and/or concerns is a critical factor in making employees feel heard and understood. These two things go hand in hand and when done well, employees will notice, be more loyal, and feel appreciated in their role."
🔸 Jamie's key advice on how to create a great remote employee experience:
Prioritize effective and timely communication — Check in regularly with your remote team to keep everyone in the loop.
Master the skill of listening — That way, you can better understand your remote employees' needs and create better opportunities for them to feel acknowledged and appreciated.
Streamline your communication
Dehan Matthee, HR Manager at Epos Now suggests making communication a priority when working to deliver a great remote employee experience: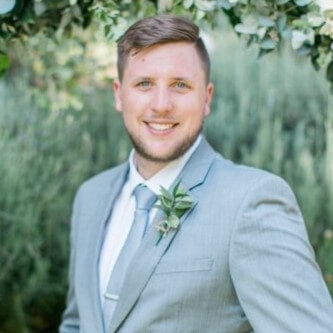 "My #1 tip for creating a great employee experience for remote workers is to go out of your way to communicate. Take the time each week to schedule a meeting or discussion with your remote employees, be it on Skype, Google Hangout, Google Drive — whatever works for you. This is important as it allows employees to ask questions and voice any concerns they may have in order to ensure everyone is on the same page and working towards the same goal."
He also focuses on the importance of keeping the communication streamlined, by using the same team communication tools across all teams — on-site and remote: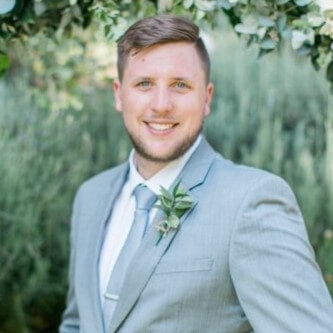 "It is also important to use the same communication tools for all employees, regardless of whether they are based in an office or remote.
This ensures that everyone is on the same playing field and that you are treating everyone equally."
Dehan also highlights the quality of communication in the remote workplace and suggests asking meaningful questions to build stronger connections: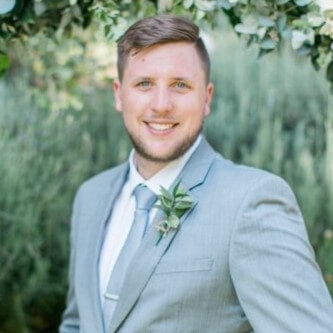 "Don't just communicate about work either, but make sure to take the time out of your day to ask how an employee's family is or about their weekend. Small talk can go a long way in building rapport with your team!"
🔸 Dehan's key advice on how to create a great remote employee experience:
Prioritize effective communication — Organize regular weekly meetings to keep in touch and keep your remote workforce in the loop.
Use a centralized communication tool across all teams — Streamline communication across all teams with a centralized team communication tool.
Go beyond work in conversations to build more meaningful relationships — Show genuine interest in your employees' lives and develop better relationships.
💡 Pumble Pro Tip
To learn more about how to streamline communication in a remote team, check out our blog post:
Utilize communication tools that suit your remote team's needs and preferences
A talent management expert, HR consultant, and writer, Melanie Haniph shares an interesting perspective on the role of communication tools in building the perfect remote employee experience.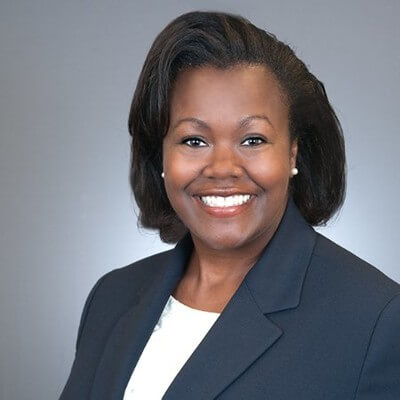 "The best way to create a great employee experience for remote workers is to offer several options for them to connect. Don't assume that everyone communicates or collaborates the best via Zoom. Collaboration platforms such as Trello and Pumble, or even the old-fashioned phone call or email, can also do the trick. These alternatives also spare employees from "Zoom fatigue" and feeling like they always have to be on and camera-ready."
🔸 Melanie's key advice on how to create a great remote employee experience:
Optimize your communication technology to better support your employees — Business messaging apps that enable fast collaboration, multiple chat categories, and customizable communication experience, may provide a more flexible alternative to video when your team members need some time off from the camera.
Create a customized inclusion experience
According to Kai Stowers, an independent Coach and Consultant specializing in Organization Development and DEI, remote organizations can structure the inclusion experience based on their employees' unique needs and personalities.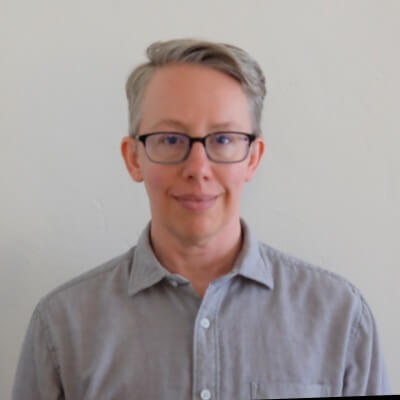 "My #1 tip is to create inclusion at the level desired by your employees.
For outgoing, people-oriented employees, creating community and connection is essential. Group texts, Pumble channels, and social Zoom calls are the oxygen these employees need to thrive.
For employees who engage in deep thought and analysis, minimizing meetings and team-building activities helps them thrive. These employees often prefer to build connections by partnering together on a work project rather than interacting in social situations. Creating a customized experience for the employees you have is crucial for creating a healthy and engaging remote workplace environment."
🔸 Kai's key advice on how to create a great remote employee experience:
Optimize the experience to match your employees' needs and personalities — Instead of a one-size-fits-all approach, consider adjusting the experience for different personality types. More extroverted employees will feel more comfortable engaging and socializing in larger group conversations. Introverts, on the other hand, will feel more at home in teamwork-oriented activities rather than social situations.
Adopt an individualized approach to creating a great remote employee experience
Similarly to the previous point, Megan Leasher, Ph.D., Chief Solutions Strategist at Talent Plus, offers a perspective that focuses on creating an individualized approach when looking to create a great remote employee experience for all employees.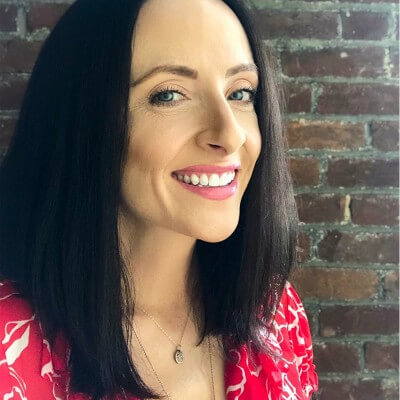 "Remote work, flexible working hours, and other flexible work arrangements have communicated to employees that their employers listen to, understand and accommodate what they desire out of their personal and work lives. What "balance" looks like to one person is not likely to match others' views and what "flexibility" means to one person is very likely different than if you asked others. Individualized approaches are the cornerstone to a great remote work experience; individuals are heard and help craft the story of what they want their remote experience to be and feel like."
🔸 Megan's key advice on how to create a great remote employee experience:
Cater to individual needs and preferences — Encourage open conversations and actively listen to better understand what the perfect employee experience means for each individual and craft the experience accordingly.
Maintain a positive company culture
James Rice, Head of SEO at Picked emphasizes the importance of consistent work-related and "watercooler" communication when building a positive remote employee experience.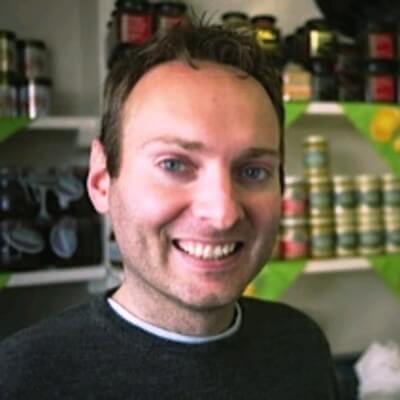 "Building and upholding a strong company culture can be challenging when working remotely, however, it is a crucial part of an employee's experience.
One of the biggest obstacles to maintaining company culture is communication. Make sure to establish regular communication with employees, keeping them updated on new shared goals and initiatives, hold regular team meetings, and maintain two-way feedback so employees feel in the loop and heard. Provide ways for employees to connect outside of work that reflect how people interact socially in an office environment, which can help foster a sense of belonging in the company. For example, at our company, we hold regular "watercooler" Zoom chats to help build connections among employees and ensure they feel engaged and included, rather than isolated."
🔸 James' key advice on how to create a great remote employee experience:
Promote a positive company culture through regular communication and relationship building — Encourage open and consistent communication with your remote employees to keep them engaged and informed. Hold regular meetings, maintain open and constructive feedback sessions, and allow plenty of opportunities for informal team-building activities to build a tight-knit culture.
Create a virtual open-door culture and incorporate fun into your remote work environment
Another interesting perspective on the ways to create a great remote employee experience comes from Melissa Dexter, Chief People Officer at Uprise Health.
Melissa shares two key points integral to creating a positive and healthy employee experience for remote workers.
Maintain a virtual open-door culture
Melissa highlights the importance of a virtual open-door policy to maintain communication across the organization.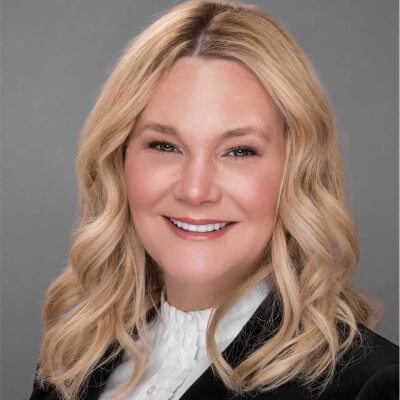 "Embrace our new world of remote culture and schedule regular check-ins with staff: Providing a remote workplace has been invaluable to many employees who covet the flexibility, but in order to make sure team members feel involved, communication — and even overcommunication — is crucial. Let employees know you always have an open virtual door for a quick check-in or a longer collaborative discussion. Creating that open-door culture in a remote environment is tough, but continual reminders will resonate with staff and help them feel as though they are a major part of the team."
💡 Pumble Pro Tip
For more in-depth insight on an open-door policy, be sure to check out our guide on the blog:
Include virtual games and activities
In addition, Melissa stresses the role of fun which companies can incorporate through watercooler chit-chat and virtual games.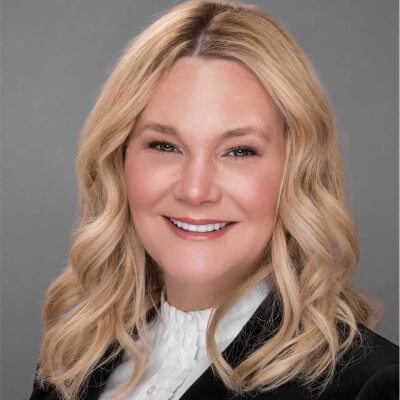 "Bring fun and joy to remote meetings, and smile — in order to thwart screen fatigue, incorporate lightheartedness into at least a small part of each employee interaction. Spending a few minutes on chitchat and connecting on a personal level will go a long way with staff members, and will also provide them with a place to share virtual water-cooler chat about whatever is on their mind. To take that even further, schedule time for fun and games — literally.
The simplest virtual activity, such as a candy-cane-in-a-jar guessing game, can provide multiple touchpoints for staff to interact, connect and smile. Providing small prizes really boosts morale, something that's essential for productivity and cohesiveness during this time of new working conditions."
🔸 Mellisa's key advice on how to create a great remote employee experience:
Create a virtual open-door culture — Keep the communication going and improve engagement with your remote employees.
Make room for fun — Include games or informal chit-chat in all meetings. Even a little bit of lighthearted banter and laughter goes a long way in creating a positive workplace atmosphere.
Communicate deliberately, act accordingly – and learn from your experiments
Nico Blier-Silvestri, CEO and Co-Founder of Platypus suggests a complete 4-step process to delivering a great remote employee experience: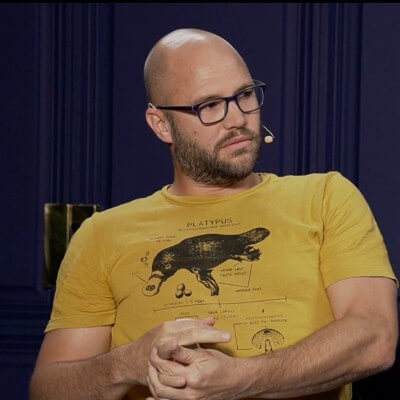 "Create a flow of information that signals to the newcomer that the company is in control so they don't need to be. Set up a series of emails, Loom videos, and a Notion-board that creates a flow of information for the newcomer imitating the guidance of an in-office reception. And make sure you're very deliberate in the hierarchy of communication.
Experiment, test, get feedback and improve. Not every action is going to suit everyone, so constant testing and monitoring will help improve your remote culture, everything from communication, to leadership values, relationships, and collaboration.
Be deliberate in recreating the informal encounters that require extra effort, but give valuable informal information. Test new ways of creating the culture of a company remotely. Create a buddy system — so newcomers can create bonds with people outside of their immediate team. Recreating social bonds and imitating social traditions is one of the big differentiators of remote-first and office-first organizations.
Pay attention to the messages that you feel are not coming across. Make an effort to translate core values and principles into easily recognizable actions. Culture is a series of messages you send to people: The policies you have, the way you think about the work that you do, the people you employ, the values, and ethics. Losing the office should be an invitation to realize what your culture actually is and figure out how to communicate more deliberately. This is an invitation to get into the practice of doing your culture."
🔸 Nico's key advice on how to create a great remote employee experience:
Go the extra mile and structure a perfect remote employee experience — Create a complete process that guides remote employees' journey through all processes of the remote work environment.
Create opportunities for engagement and offer mental and physical health support
Rachel Neill, CEO, and Co-Founder of Carex Consulting Group highlights the two key steps to facilitating a great remote employee experience.
Keep the employees engaged
Rachel suggests regular check-ins to maintain employee engagement.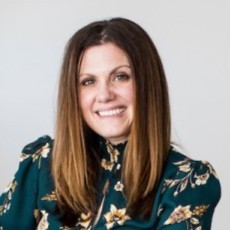 "It's important to always have opportunities for engagement. You have to make sure you're regularly checking in with your employees, and staying in communication. This not only helps with their professional development, but also ensures that the work they're doing is what's best for your organization."
Provide mental and physical health resources
Furthermore, Rachel emphasizes the importance of mental and wellness plans when building a positive remote employee experience.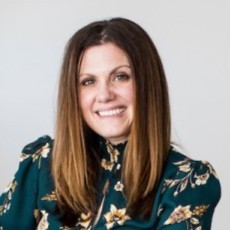 "Benefits are also a key factor for creating a good experience for remote employees. Employers must offer workers improved mental and physical health offerings, such as free or discounted access to therapists and to mental health apps that are part of a broader workplace health program. This helps enhance their experience given that they're not given the day-to-day communication that may usually happen in an office setting."
🔸 Rachel's key advice on how to create a great remote employee experience:
Prioritize communication and employee health — Maintain regular communication and provide resources to support remote employee mental and physical health.
💡 Pumble Pro Tip
For more actionable tips on how to better support your remote team's mental health and wellness, check out our guide on the blog:
Encourage team connection
Erin Mohideen, People and Culture Lead at Inspirant Group emphasizes relationship building as one of the key ways to build a positive remote employee experience.
"My #1 tip for creating a great employee experience for remote workers is to foster relationships, not only with one's direct manager but across the organization. Even though employees are not traveling to an office every day, people need to feel connected to the work they're doing and the people they're working with. Having relationships across the company provides team members with more of a sense of community which is critical for remote workers."
🔸 Erin's key advice on how to create a great remote employee experience:
Strengthen relationships across the organization — Create a sense of camaraderie and belonging to the same community. Even if they don't necessarily share the same offices, remote employees still need to feel more connected to people they share the same values with to be able to thrive in a remote work environment.
Arrange daily check-ins
David Arnowitz, Founder and CEO of Arnowitz Culture Agency, suggests a similar approach to creating a great remote employee experience. He suggests focusing on team socialization through virtual communication.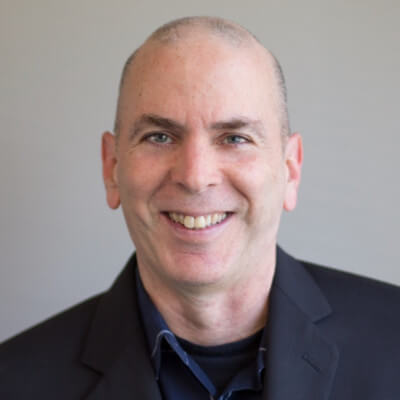 "One way to create a positive employee experience for remote workers is to schedule daily meetups to promote socialization for teams.
The standup meeting routine directly addresses the greatest danger for remote workers — the weakening of team social cohesion.
Having short daily standup meetings allows individuals to feel part of a team, fostering psychological safety and dependability, creating structure and clarity of role, and providing meaning and impact of their work. These are all foundational components, re-emphasized in Google's research, necessary to create, sustain and improve not only the employee experience but the effectiveness of the team.
This social aspect creates meaningful relationships, builds trust among co-workers within the organization, and strengthens empathy. Creating this opportunity for remote workers nurtures a sense of inclusion and value in the workplace, which may increase innovation and boost performance."
🔸 David's key advice on how to create a great remote employee experience:
Encourage team socialization — One of the greatest challenges remote employees experience is feeling lonely and isolated. This can affect the remote team's engagement and performance in addition to being detrimental to their mental health. Quick daily check-ins can enhance a sense of belonging to the same community and overall improve connection and relationships between teammates. When employees engage with each other daily to brainstorm, share ideas and challenges, or just catch up, it can help them feel less isolated and foster their motivation and improve their performance and engagement as a result.
Foster connection to leaders and managers
Meredith Turney, Conscious Leadership Coach at Meredith Turney Coaching, emphasizes the role of management in building a positive remote employee experience.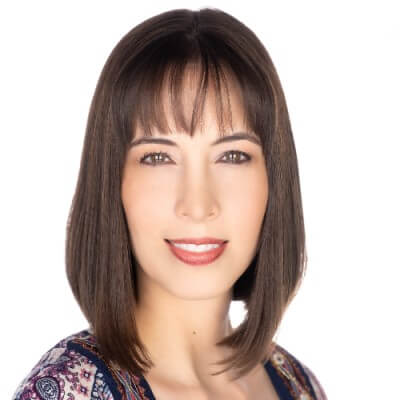 "The #1 thing I recommend to leaders to build a strong remote team and ensure employees are engaged is to spend 1:1 time with each employee and create virtual meetings that engage the whole team.
The 1:1 is important because it helps leaders hear directly from an employee what they need and helps them feel like they are genuinely heard and cared about. Also, focus on that person's unique growth plans for their career. Employees often leave when they feel like they aren't heard or they feel they don't have a clear growth opportunity at the organization.
The virtual team meetings need to engage all members of the team and help them all feel connected. There are lots of exercises and activities to help accomplish this. Leaders should develop their facilitation skills and find ways to engage each employee during meetings. Each employee has a unique engagement style (which you can explore during the 1:1 meetings). Then leverage that knowledge of each team member to create a truly fun, engaging meeting for the whole team.
These activities require more time than a simple perk or blanket engagement policy. But in the time of the Great Resignation, this type of engagement will help strengthen teams."
🔸 Meredith's key advice on how to create a great remote employee experience:
Leaders and managers need to actively work on engaging team members — Instruct team leaders and managers to rethink collaborative leadership and how it translates into the remote work environment. Consider adopting a personalized approach to each team member to make them feel acknowledged and supported and to strengthen the relationships between managers and employees.
Listen and cater to your remote employees' needs
Carolyn Betts Fleming, Founder and CEO of Betts shares her perspective on how to create a positive remote employee experience. She emphasizes listening and crafting a flexible schedule as a key strategy to support remote employees' well-being.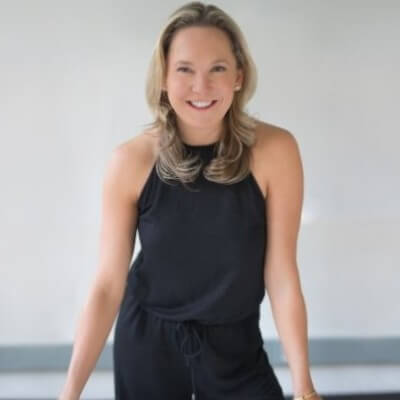 "My top tip for creating a great employee experience for remote workers is to prioritize listening to the needs of current employees, including optimizing employees' mental health and well-being. At Betts, we're noticing a lot more attrition with our partner companies looking to hire and maintain top talent. Employers should take accountability for helping employees manage the division between home and work environments as it's essential to business productivity and employee well-being.
At Betts, we do this in a variety of ways that can be emulated at other companies. We encourage our team to take breaks throughout the day and hold "no Zoom" meeting days so they don't get fatigued. We prioritize Wellness Wednesday, the opportunity for employees to go out and exercise to take care of their physical health, as well as offering a flexible time-off policy and health and wellness and vacation stipends that encourage people to recharge and create that separation from work and home. Overall, employees need to hear from their companies that it's ok to take breaks and disconnect in order to take care of themselves."
🔸 Carolyn's key advice on how to create a great remote employer experience:
Prioritize employee well-being — Remote organizations need to focus on creating more opportunities and incentives that promote better physical and mental health of employees. In addition to allowing more time off and more camera-off meetings, companies can allocate more resources towards wellness programs for remote employees. A healthy remote culture that allows great work-life balance for remote teams positively affects the overall company productivity.
Recognize and reward your remote employees' effort
Logan Mallory, VP at Motivosity emphasizes the importance of recognition and reward in delivering a great remote experience.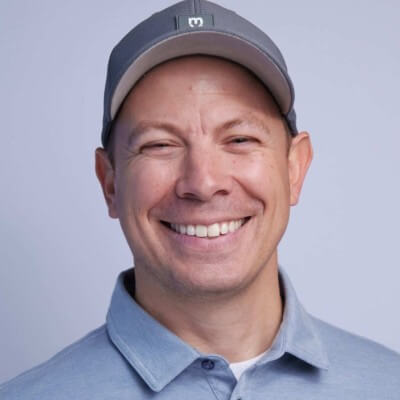 "My number one tip for creating a great employee experience for remote workers is to increase recognition. Employees are happiest when they feel appreciated at work, and recognition is free, so be generous with your praise. We also believe in using dollars instead of points within our reward and recognition platform. Positive psychology shows that a dollar doesn't involve a mental exchange rate, you know exactly what you're getting and exactly what the value is.
We believe that currency outperforms points, gold stars, and Schrute bucks, which is why we created the ThanksMatters card that gives employees the freedom to choose how they're rewarded."
🔸 Logan's key advice on how to create a great remote employee experience:
Set up a recognition and reward system — Acknowledge and properly compensate your remote employees for their efforts and achievements. Create a reward system that resonates with people in the organization and their values. In addition to showing appreciation and recognition, the reward system will also increase your remote workforce engagement.
💡 Pumble Pro Tip
To discover more ways on how to acknowledge your remote employees, be sure to check out our guide on the blog:
Organize virtual team events
Sammy Courtright, Co-Founder and Chief Brand Officer of Ten Spot suggests organizing regular virtual social events as one of the key ways to build a great remote employee experience.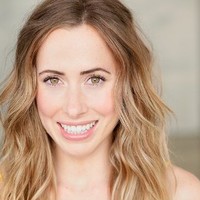 "The most important thing that every company should be doing to create a great experience for remote workers is hosting a variety of virtual social events. Not only do virtual social events help employees feel more connected to their colleagues, but they help 60% of employees feel more engaged and productive at work. These events can scale to serve specific needs across the company — from monthly video coffee 1:1's to team or department trivia competitions or step challenges, to mixology classes or comedy shows that the entire company can enjoy. Additionally, because employee wellness is more needed and necessary than ever before, I also recommend companies host a series of wellness activities that include fitness, yoga, meditation, and healthy cooking classes."

🔸 Sammy's key advice on how to create a great remote employee experience:
Host regular social company events — Let your remote workforce unwind, socialize, connect, and recharge through a series of virtual team events.
Wrapping up: Creating a great remote employee experience is an ongoing process
Creating a great remote worker employee experience takes a dedicated approach towards building a company culture adjusted for the remote setting.
In addition to optimizing existing practices to better suit the remote work environment, it also takes creating new culture strategies aimed at helping remote employees feel more visible, appreciated, and engaged.