Leading with empathy is more important than ever — at least according to Businessolver's 2023 State of Workplace Empathy report that states that, while 67% of CEOs think they are empathetic, their employees and HR professionals say the empathy levels are lower than ever. 
So, it's no wonder that, according to the latest business communication trends, empathy, empathetic skills, and empathic communication are what most leaders are trying to achieve. 
In order to be the best leader you can be and completely adopt the empathetic approach to leadership, you must first learn:
What empathetic leadership is,
Why showing empathy in the workplace is important,
Which famous empathetic leaders you can look up to,
What the qualities of an empathetic leader are, and
How to improve your empathetic leadership skills.
Let's dive right into it!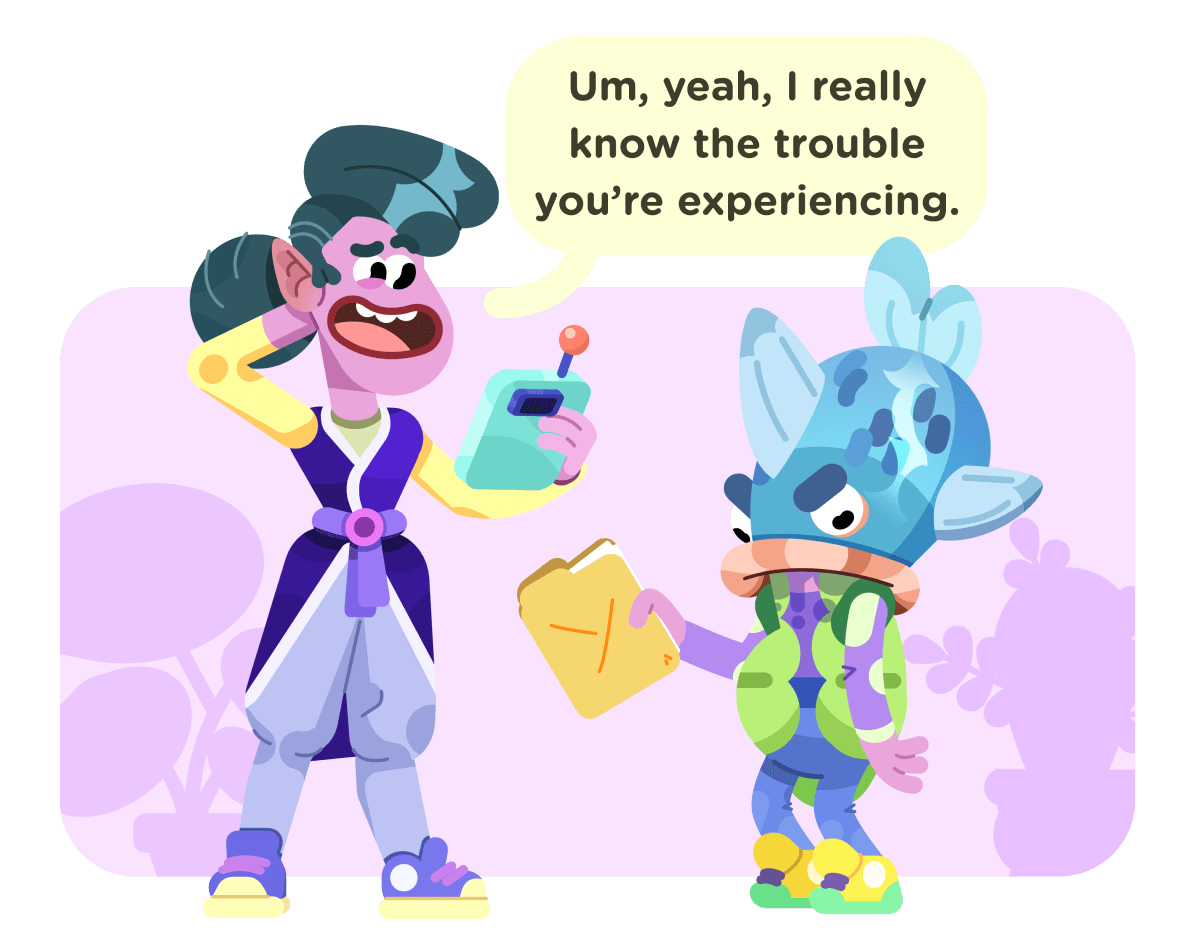 What is empathetic leadership?
Empathetic leadership means having the ability to see things from the employee's perspective, be aware of their thoughts and feelings, and understand their needs.
We talked to several experts to see if they could offer more nuance to this definition of empathetic leadership and better explain why empathy is important in leadership.
According to Rob Volpe, the CEO at Ignite 360, Author, Speaker, Trainer, and an empathy activist, empathetic leadership is smart leadership.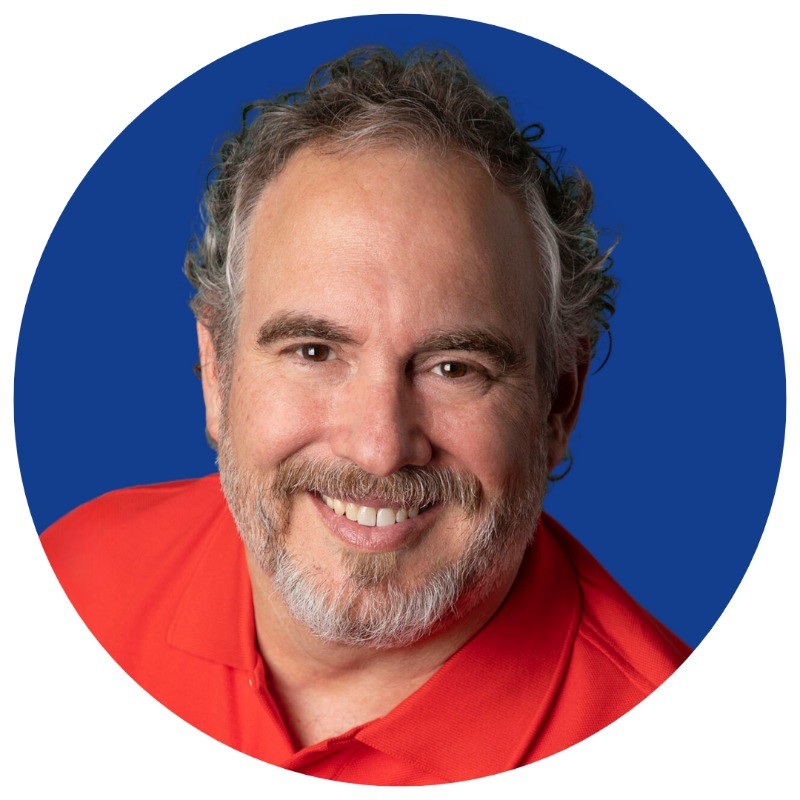 "Empathetic leaders are truly taking into account the perspective of the humans in their organization as well as the needs of the business and customers in order to provide a true 360 view as they make decisions and communicate."
So, is empathetic leadership just empathizing with others at work? For Brandon Wilkes, SEO Account Manager at the M3 Agency, empathetic leadership is much more.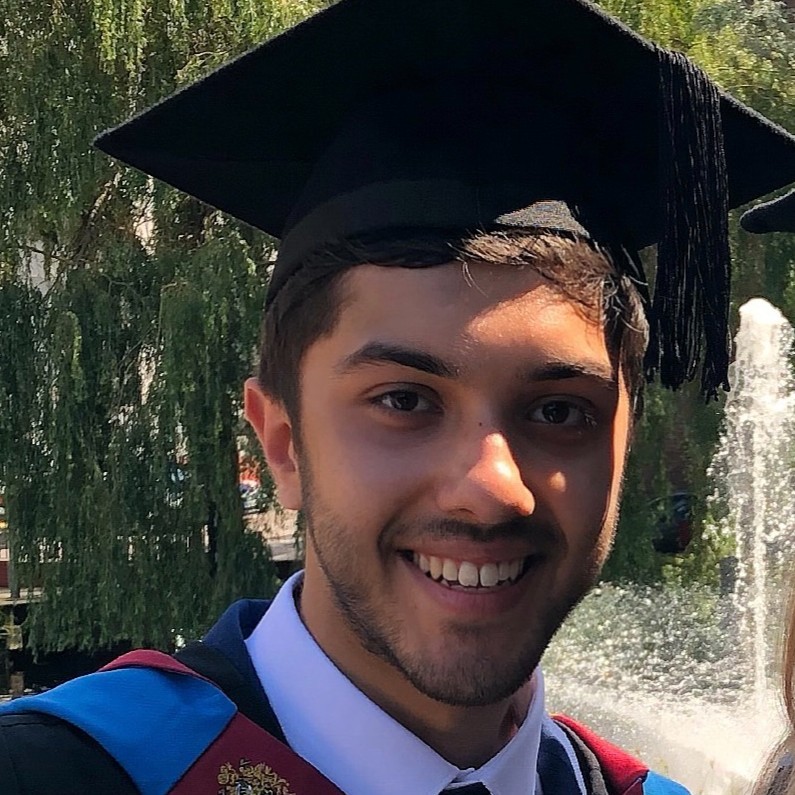 "It is about being able to put yourself in someone else's shoes and see the world through their eyes. Empathic leaders are able to build strong relationships and create a sense of trust and connection. They are able to see both the individual and the bigger picture, find common ground, and create win-win solutions. Empathic leadership is about creating a space where people feel safe to be themselves, share their ideas, and be heard and respected."
Creating space for understanding others is something Marie Unger, CEO of Emergenetics International, highlights as the most important characteristic of empathetic leadership.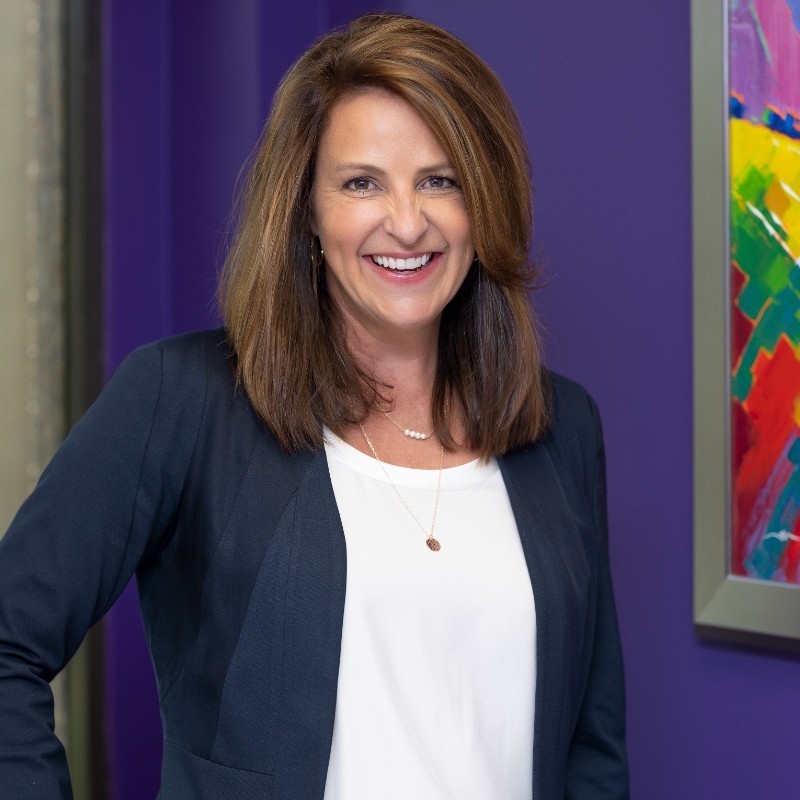 "Empathetic leadership is having a genuine interest in understanding the thoughts, feelings, and opinions of others and embracing multiple perspectives. Increasingly, employees want to work for organizations where they can make a positive impact. As we've seen through the Great Resignation, people want to work for companies where their voices matter and they feel valued. An empathetic leadership style creates this space for staff."
Why is empathy important in leadership?
According to Kristen Nielsen Donnelly, Ph.D., Founder of Abbey Research, empathy is "the consistent intentional decision to choose understanding over assumptions."
She believes that we should all strive for empathy on all levels possible, both as individuals and as parts of corporations: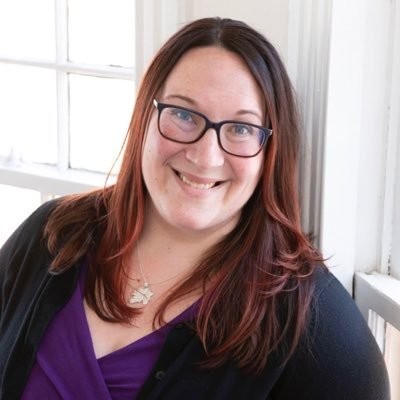 "Empathy is both a completely personal thing that has to be committed to on an individual level and a standard that a corporation can set."
The importance of empathy in the workplace and, by extension, the importance of taking an empathetic approach to leadership is threefold, according to Wilkies.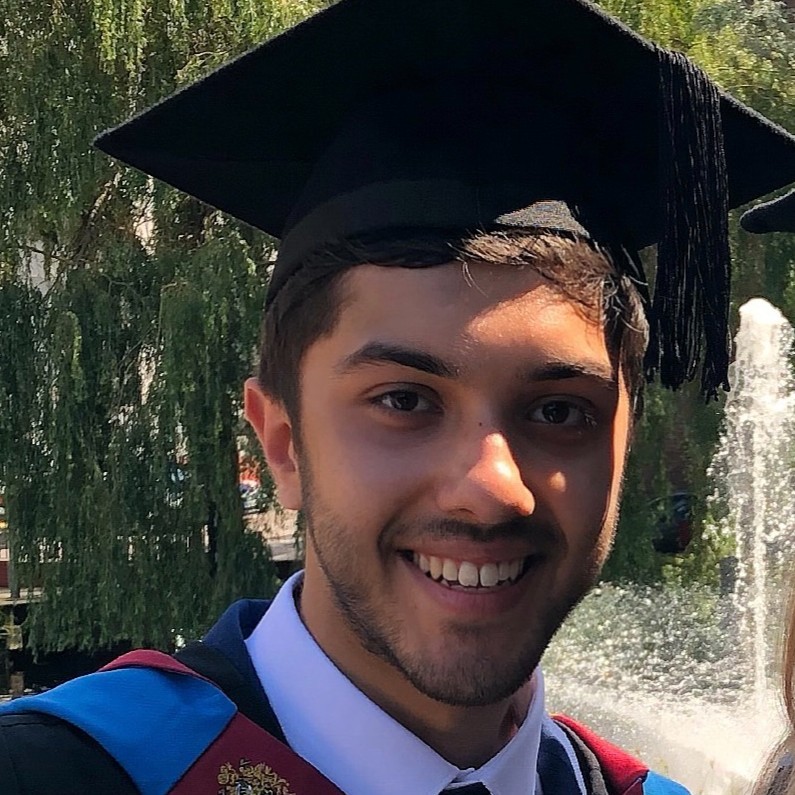 "Empathy:
Helps build better relationships — When team members feel understood and valued, they're more likely to be motivated and engaged in the workplace.
Allows leaders to better understand the needs of their team members — By taking the time to understand how someone is feeling, leaders can provide the support and guidance that team members need to be successful.
Is key to creating a positive work environment — When leaders show empathy, it sets the tone for the entire team. Employees feel valued and respected, and they're more likely to be productive and happy in their work."
In today's setting, companies are being called out for their hustle culture approach.
Moreover, leaders are being called on to offer some empathetic benefits such as flexibility and professional empathy. Still, it doesn't seem that collective leadership is paying attention — 61% of HR leaders feel that the reluctance or inability to offer said benefits are currently the biggest obstacles that executives and leaders face, according to a new Gartner research, as reported by HR Brew. 
So, in order to boost employee morale and increase engagement and productivity, leaders should focus more on restoring humanity in their workplace. The only way to do that is by showcasing empathy. 
💡 Pumble Pro Tip
Embracing empathy as a core value of leadership can do wonders for the mental health of your employees. To find out more about why fostering mental health in the workplace is important (and how you can achieve it), read the Pumble blog below:
9 Tips for becoming a more empathetic leader
Although an empathetic approach to leadership communication (and leadership in general) is more important than ever in the workplace, the ins and outs of the empathetic leadership style still elude many leaders. 
As Rob Volpe notes, "There remains a lot of confusion around empathy in general and that is creating challenges for leaders."
Volpe further elaborates that leaders are often stumped by the notion of empathy: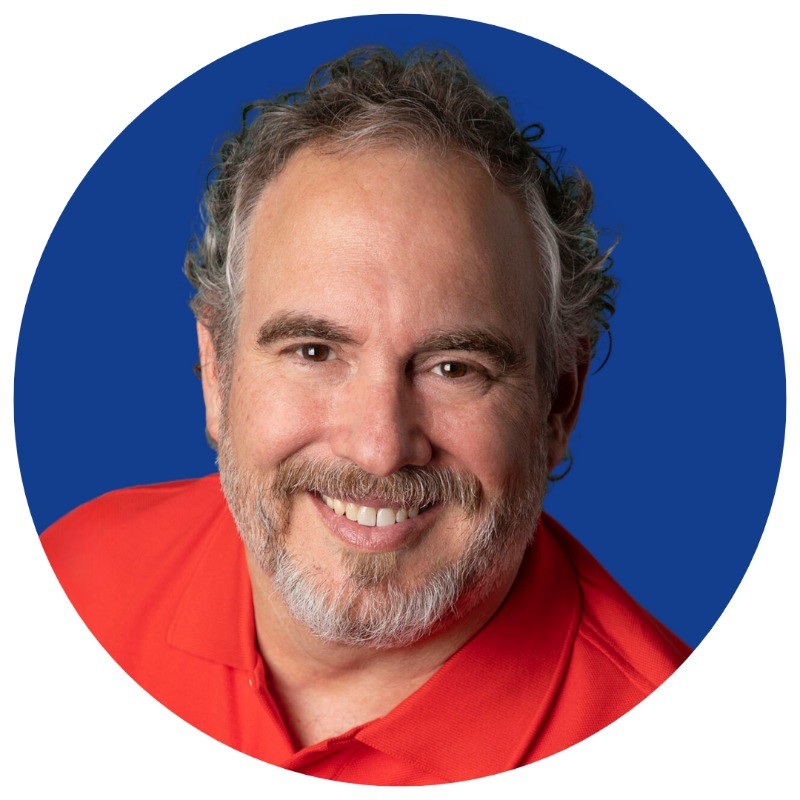 "CEOs recognize they have a role to play with empathy, but they don't know what to do and worry about how they will be perceived if they are empathetic. It's time to do a breakdown of empathy and help leaders at all levels understand what it really means to be empathetic and a leader."
With that in mind, we prepared the top 9 tips on how you can become a better empathetic leader. All of the tips showcase why empathy is important for success — both yours and your company's.
Tip #1: Nurture your emotional intelligence
Emotional intelligence is one of the top communication skills necessary for success — and it also sits at the very core of empathetic leadership.
Being a master of emotional intelligence means having:
The ability to identify and name your own emotions,
The ability to harness your emotions and use them when thinking and solving problems, and
The ability to manage emotions — when necessary, regulating both your own emotions and those of the other person.
Why is this important?
Emotional intelligence can help you develop healthy responses in communication and help others do the same. This is especially important if you find yourself in a difficult conversation or having to ask tough questions at work — tasks that often fall on the leader's shoulders. 
💡 Pumble Pro Tip
Emotional intelligence can improve teamwork, reduce stress, and improve the overall workplace environment, which is something every leader should strive for. To find out more about what emotional intelligence is and how it can help you be a better leader, check out the following article:
Tip #2: Take care of your mental and emotional state
Being an empathetic leader can drain you both mentally and emotionally. Empathetic leaders often have a lot on their plates, since they are in charge of:
Taking care of and always supporting their employees,
Being role models for desired behavior and effective communication at work,
Setting boundaries at work and, consequently, taking responsibility for everyone's behavior,
Fostering teamwork and collaboration among employees to ensure they do their best,
Cultivating a positive workplace atmosphere and strong relationships among employees, and
Fulfilling the promises they made to their team or company.
Leaders always have a lot of balls in the air, so to speak, which is why higher-ups like CEOs deal with a lot of stress. Research done by Positive Group shows that 55% of senior leaders  experience high or even extreme levels of stress — which reduces their overall productivity by as much as 12%. 
By prioritizing your own mental and emotional well-being, you're ensuring that you'll be capable of being there for your employees and providing them with the support they need — staple characteristics of every empathetic leader.
Tip #3: Focus on personal growth
Empathetic leaders know that investing in their personal development translates to being better able to deliver for others — especially in the workplace context.
Founder and CEO at Kim Crowder Consulting, Kim Crowder, explains that personal growth will lead to more than just honing your empathy skills and being kind in the workplace.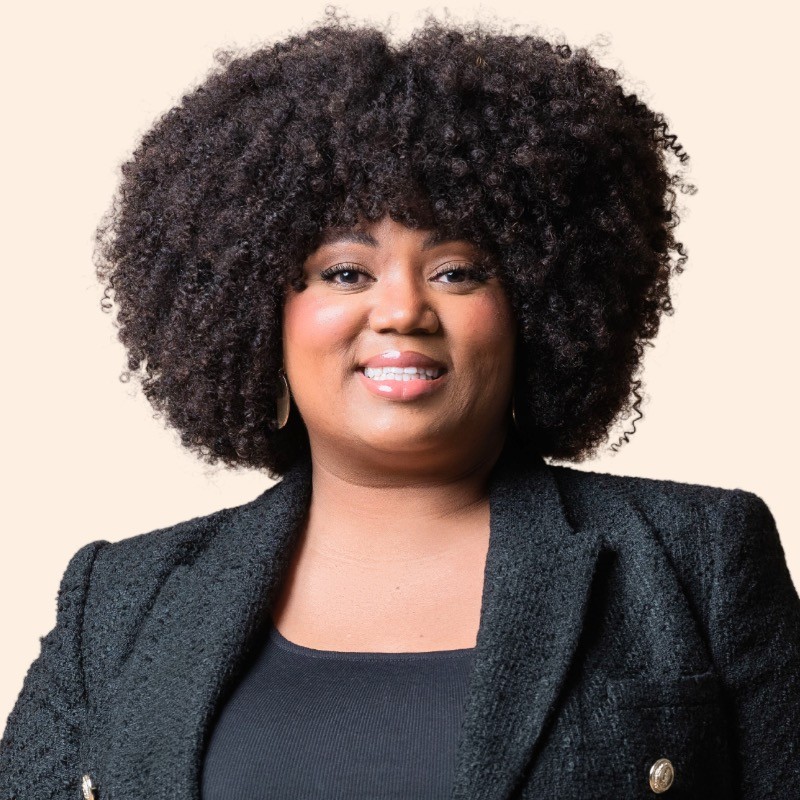 "Focus on personal growth through not only learning about building equity but also learning what that means in relation to the workplace culture and environment. It is more than being kind. It is understanding the ways this plays out in hiring, salary, job performance reviews, processes, systems, and daily practices. The more leaders are willing to grow in this area, the better the environment becomes for everyone."
Tip #4: Embrace overcommunication
One thing you can't get enough of in the workplace is communication.
What's more, you should aim for overcommunication in the workplace if you want to ensure clarity and provide your employees with purpose. 
What can this mean in practice?
Some of the ways for leaders to embrace overcommunication can include:
One important thing to remember about overcommunication is that it's not the same as information overload — i.e. sharing too much irrelevant and poorly timed information among team members within an organization.
Tip #5: Adopt a learning mindset
As an empathetic leader, you should get used to always having to learn something new.
Adopting a learning mindset will allow you to:
Think outside the box and role model a learning approach to work,
Engage and actively listen to what your employees have to bring to the table and implement the ideas that best support innovation in the workplace,
Participate in brainstorming sessions and various project discussions that can birth fresh and original ideas and solutions. 
See other people's perspectives on certain workplace issues that will lead to more creative decision-making.
Encourage continuous information-sharing and support employees' further development and growth.
The way Crowder sees it, empathetic leaders should focus more on learning from those who aren't usually perceived as leaders.
Being a fierce advocate for DEI (diversity, equity, inclusion) in the workplace, for her, this learning part translates to focusing more on marginalized groups: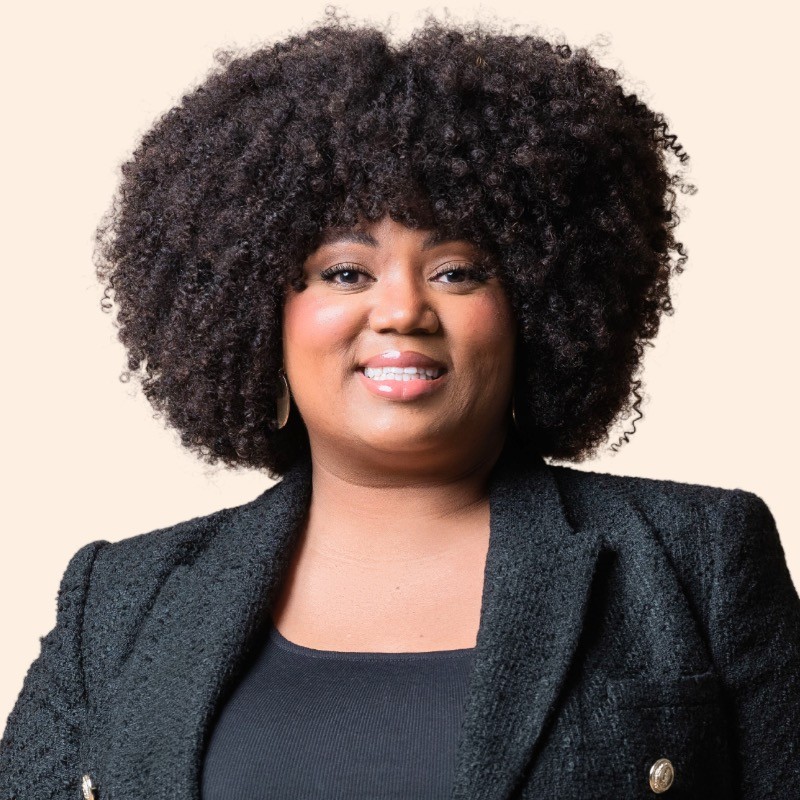 "Be willing to learn from those who are not seen as leaders regularly. Women of Color are the group that is least seen in CEO and executive positions. Study a leader who is a woman that is part of a racialized group and then look for opportunities to move this group forward within your organization."
The quicker you accept that learning should come first, the easier it will be to give everyone a voice and provide them with more opportunities to grow.
💡 Pumble Pro Tip
Diversity, equity, and inclusion in the workplace are vital for employee performance and creativity as well as the company's image. To learn how to implement DEI in your workplace, read the following blog:
Tip #6: Get used to asking good questions
By creating a company culture that supports asking questions, you can restore the human element in your organization and allow your employees to become more comfortable with asking important questions, too.
It's what fosters innovation and progress in the world of business. It's also why, for Nielsen Donnelly, getting into the habit of asking questions is of utmost importance for empathetic leaders.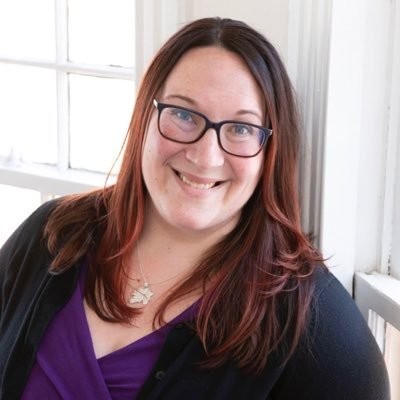 "The first and most basic tip for building an empathetic leadership style is to get used to asking questions. Don't assume that you know how everyone wants feedback, handles fluorescent lights, or feels about remote work. Ask them."
If asking questions doesn't come naturally to you, make yourself a reminder to do it frequently. You can even use a team communication app like Pumble to make reminders for yourself, as shown in the image below.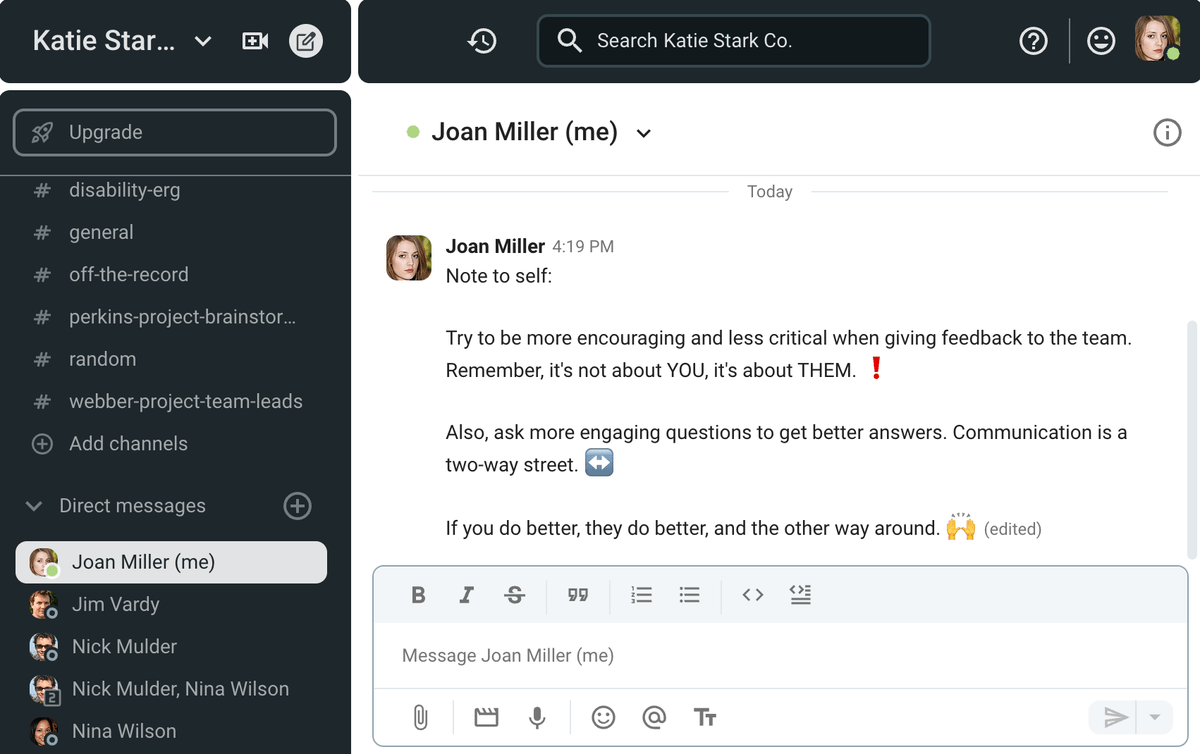 Nielsen Donnelly further elaborates why asking questions is important and how it supports empathetic leaders: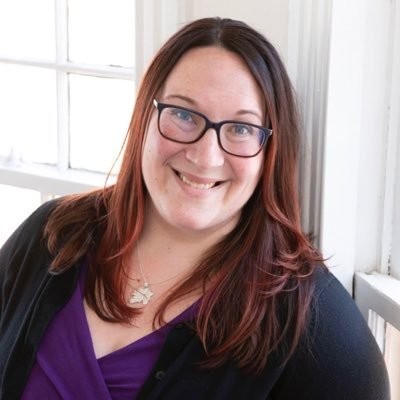 "This achieves several things:
It reminds them that you view them as humans and not interchangeable cogs in a profit machine,
It affirms their voice and value in your organization, and
It starts a conversation.
Can you acquiesce to every request?
Of course not, but most humans don't expect you to. They just expect you to treat them like humans."
💡 Pumble Pro Tip
Although uncomfortable, asking questions is vital for building relationships and performing at your optimal level as a leader. To find out how to do it effectively, read the blog below:
Tip #7: Acknowledge individual contribution
An empathetic leader recognizes that, in multigenerational and cross-cultural workplaces, there's a lot of what employees can bring to the table — experience, knowledge, insights, ideas, etc. That's why they leave room for their employees to contribute — and shut down their egos in the process.
According to one of our contributors, Rani Puranik, Executive VP and Global CFO at Worldwide Oilfield Machine, leaders have to completely shut down their competitiveness and embrace individual contributions.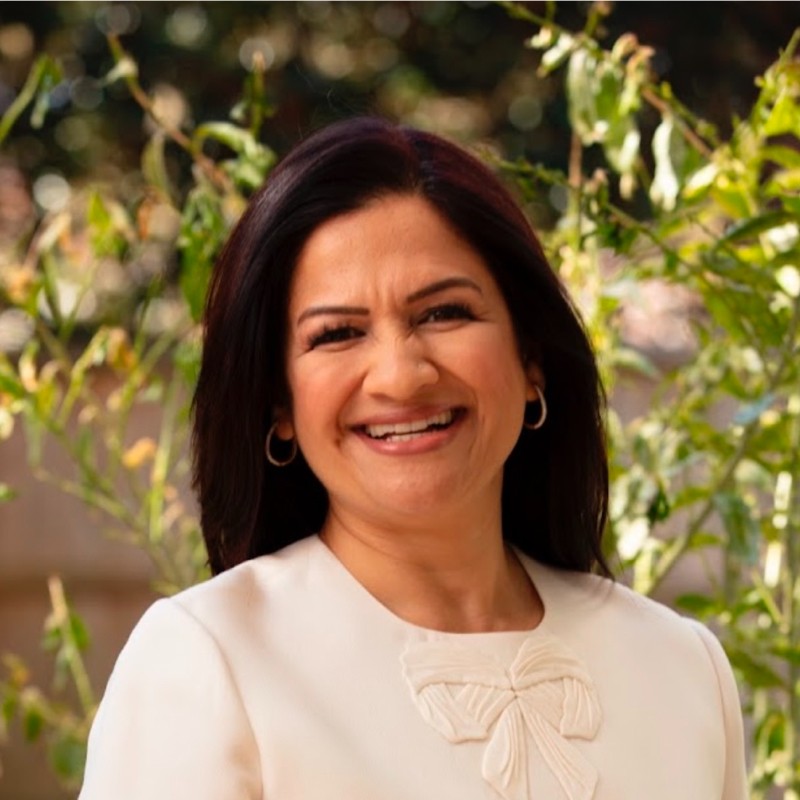 "Leaders can improve their empathetic leadership skills by not seeing each other from a competitive angle, especially when they have more experience, because every person has something valuable to contribute."
Accepting the fact that different people will have different ideas and different approaches to work as well as acknowledging their contributions and praising them for their success is a great step forward for any leader. 
Crowder also believes that knowing how to praise your teammates and open the right doors for them is what helps build better and more inclusive organizations: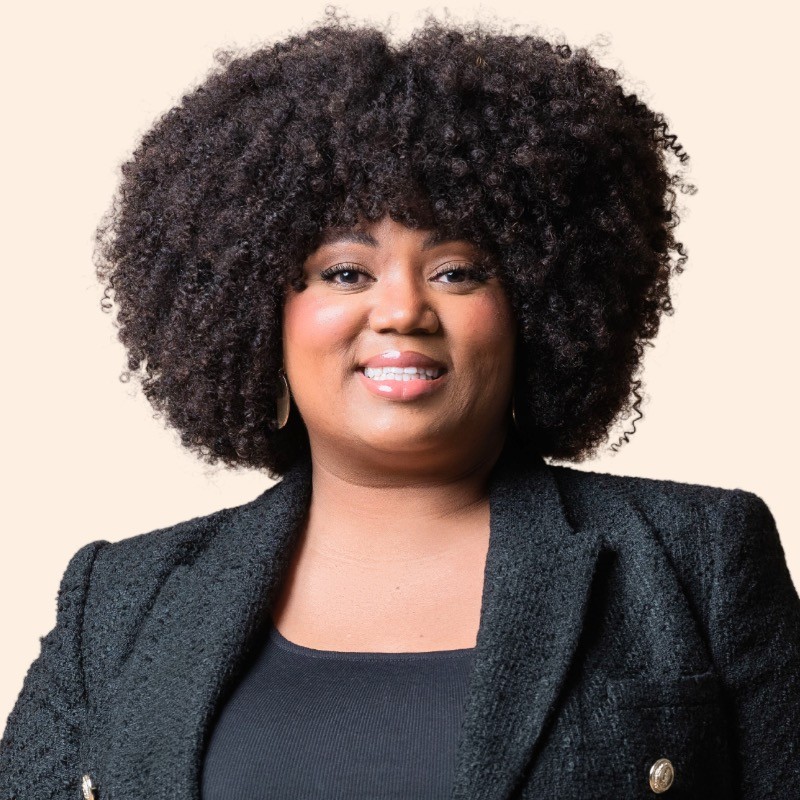 "Team members have expectations around how they want to be treated, valued, and celebrated in the workplace, as they should. They also have options to work elsewhere. Leaders who understand their role in opening doors for those with historically ignored backgrounds build better teams and overall organizations."
It's important to praise your successful employees both in private and in public. It doesn't have to be a massive deal — you can use one of the channels in your professional communication app to recognize the work of those employees who have done exceptionally well, like in the example below.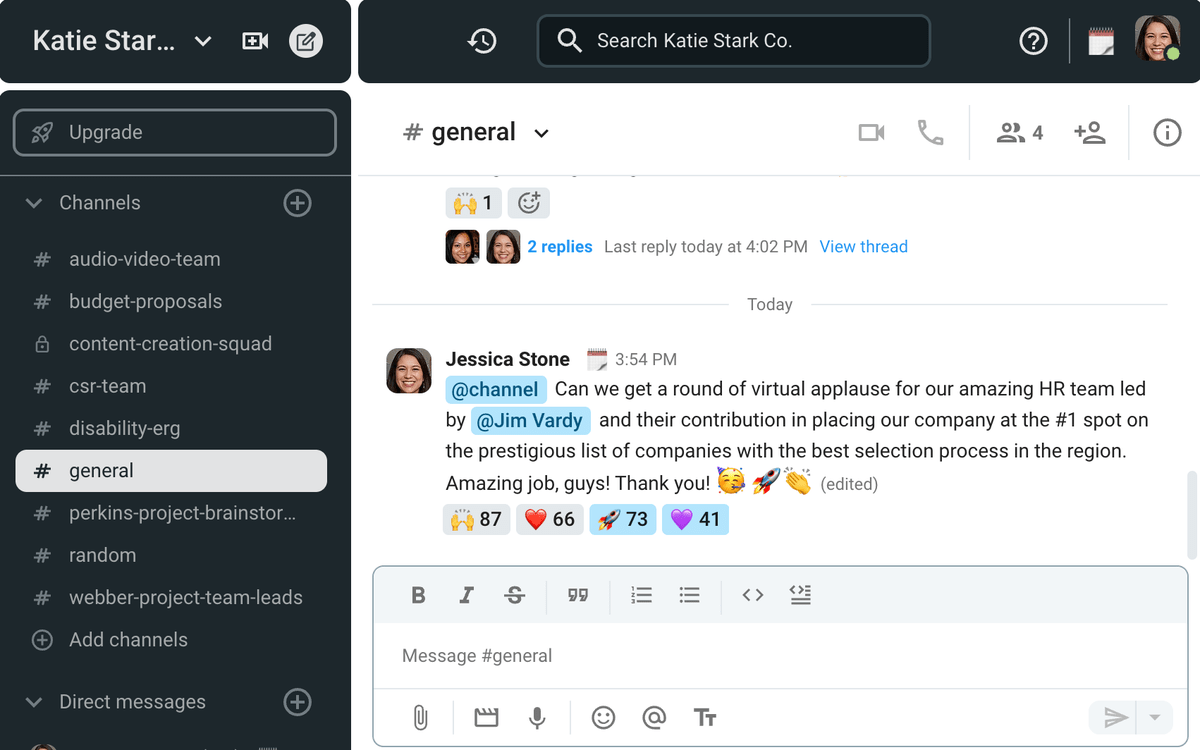 💡 Pumble Pro Tip
Communicating in multigenerational and cross-cultural teams can be a challenge even for the most effective communicators. To get the best tips on how to effectively navigate this new reality of the modern workforce, read these articles:
Tip #8: Encourage constructive feedback practices
According to the latest workplace communication statistics, 69% of managers dislike giving feedback while 72% of employees like receiving feedback and feel their performance would improve if given proper, constructive feedback. 
However, most employees are reluctant to ask managers for feedback, which is why they often go without. 
So, empathetic leaders should invest more time and energy into creating a psychologically safe space for their employees and encourage them to proactively seek meaningful feedback and use it to their advantage.
💡 Pumble Pro Tip
Remote and hybrid work settings brought about many changes, including the way companies conduct their performance reviews and interviews. See what's changed and how to keep up:
Tip #9: Get to know your employees
Workplace communication should remain professional and formal to some extent — but, that doesn't mean we should completely eradicate informal communication from the workplace. 
Remote work has already tried to do that for us — remote workers are often devoid of casual small talk, get-togethers after work, and water cooler situations.
That's precisely why leaders (especially those leading remote or hybrid teams) should try to recreate these situations over the screen and take every opportunity to get to know their employees during their regular one-on-ones or virtual group meetings.
Leaders can also engage employees in informal two-way communication via their employee communication app and get comfortable with talking about non-work-related stuff — as shown in the example below.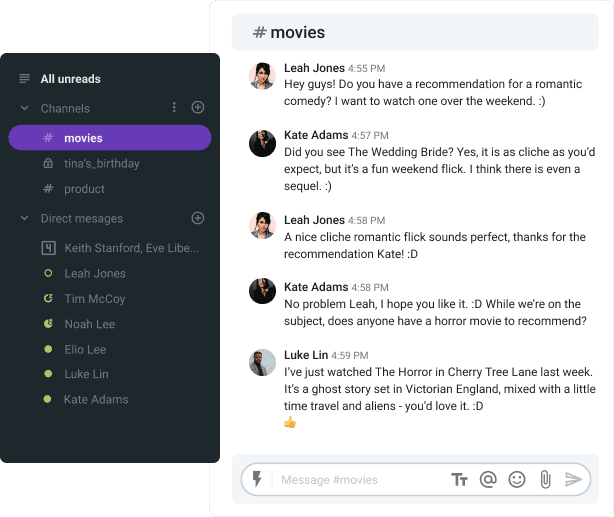 💡 Pumble Pro Tip
If you need help creating a more comfortable atmosphere in your virtual meetings, try to use some of our icebreaker questions. We've got over 200 of them!
Why is empathetic leadership important in the workplace
Although the tips we listed will be immensely helpful, you'll also need some insight into the importance of empathetic leadership in the workplace.
We asked one of our contributors, Patrick Thean, CEO of Rhythm Systems and Author of Rhythm: How to Achieve Breakthrough Execution and Accelerate Growth, about what difference empathetic leaders can make in the workplace. 
He believes that empathetic leadership can help companies not only engage but also retain their employees. He states that empathetic leaders should try to gain their employees' trust because that's the best way to inspire them to become the best versions of themselves: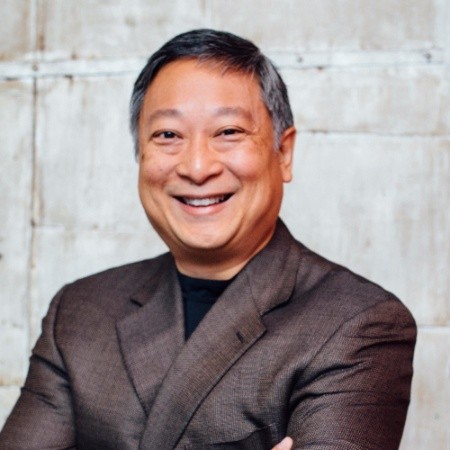 "We are in a time when employees have the courage to choose who they want to work for and spend their working hours with. People quit people. People typically do not quit companies. 
Trust is important if you want to retain your best employees. It's also important if you wish to make a positive impact on the people that you serve. Most importantly, it will help any leader be the best leader they can possibly be."
Meanwhile, Wilkes believes that empathetic leadership allows leaders to connect with their employees on a deeper level.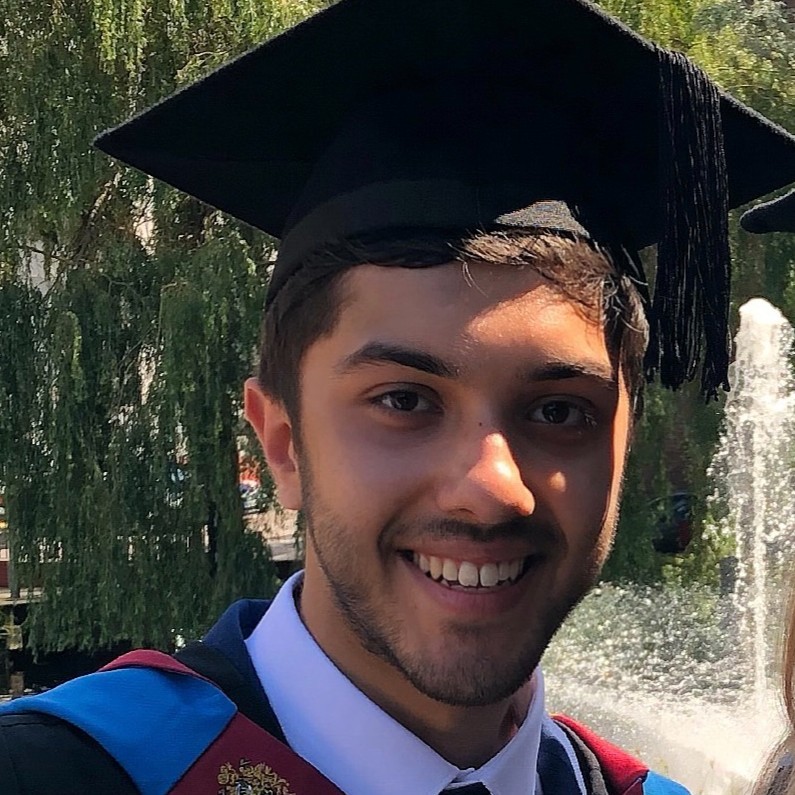 "By understanding and empathizing with their employees, leaders can create a more positive and productive work environment. In today's fast-paced and ever-changing business world, it's more important than ever for leaders to be able to relate to and connect with their employees. With the challenges and stresses of the modern workplace, it's more important than ever for leaders to be able to show empathy and understanding, too."
But, cultivating and maintaining empathy is hard, and even more so in the modern business world — the one in which remote work is the new norm. Let's see why that is.
How crucial is empathetic leadership in a remote setting?
Since more companies have switched to a remote or hybrid work model, living and breathing empathy has become a bit harder. 
Despite that, Art Shaikh, Founder and CEO of CircleIt, thinks that this switch emphasizes the need for empathetic leaders even more: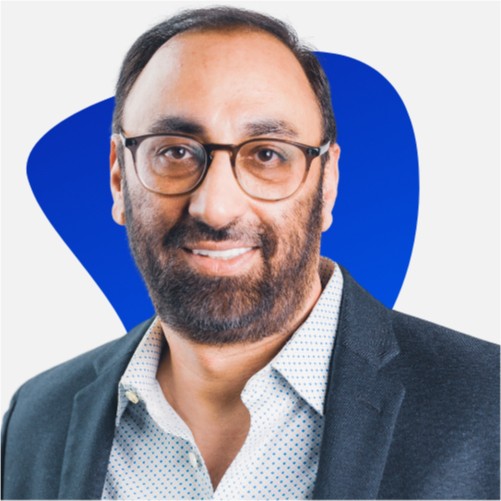 "Empathetic leadership is more critical now when companies have moved to hybrid or remote work models. Understanding that an employee may end up having to deal with an issue in their home or that they want to take care of an errand is something that most empathetic leaders will do without an issue."
At the end of the day, those leading remote teams should have more empathy and understanding for the external challenges remote workers might be facing daily — on top of work responsibilities.
What are the qualities of an empathetic leader?
Being an empathetic leader means honing not only your skills, as our 9 tips suggested, but also your qualities.
Although empathy is a core value and an essential part of being an empathetic leader, it's not the only quality that empathetic leaders are made of.
Empathic leadership is also based on:
Compassion,
Trustworthiness,
Self-awareness,
Honesty,
Strength,
Communication,
Active listening,
Flexibility,
A curious mindset, and
Vulnerability.
Let's take a look at what each of these qualities contributes to an empathetic leader's character.
#1: Compassion
For many, empathy and compassion boil down to the same thing.
But, according to Heather Younger, an expert on leadership and the author of "The Art of Caring Leadership", there's a difference between the two — as she explained in a Franklin Covey podcast episode on empathetic leadership:
"Empathy and compassion are not the same things. Empathy is the sensing of another person, stepping in their shoes, seeking to understand where they are at, and feeling some of their feelings, if you can. Compassion is the action you take after you sense that."

— Heather Younger
An empathetic leader needs both. What's more, Younger believes that it's precisely the combination of the two that make the person feel cared for:
"Empathy plus compassion is like an elixir that creates this sense of care that nothing else can." 

— Heather Younger
#2: Trustworthiness
Trustworthiness is reflected in the ability to make people trust you and feel comfortable and safe enough to share their fears and desires with you.
Our contributor, Wilkes, explains what trustworthiness looks like in practice: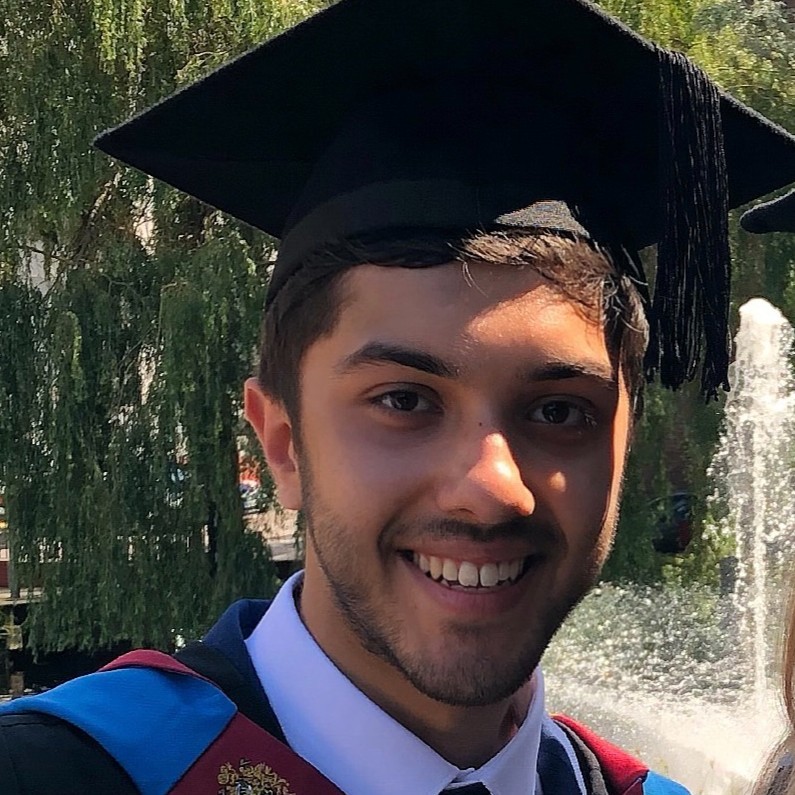 "Empathic leaders are those who can put themselves in other people's shoes and understand and share their feelings. They are good at reading people and are attuned to the emotional currents running through their team or organization.
They are also able to see both sides of every issue and make decisions that take everyone's needs into account.
Thus, empathic leaders create a feeling of safety and trust and people feel comfortable confiding in them. "
Puranik agrees and adds that she believes that trust is fundamental to cultivating empathy in any organization — which is why building trust and creating a trusting work environment should always be the ultimate goal of all leaders.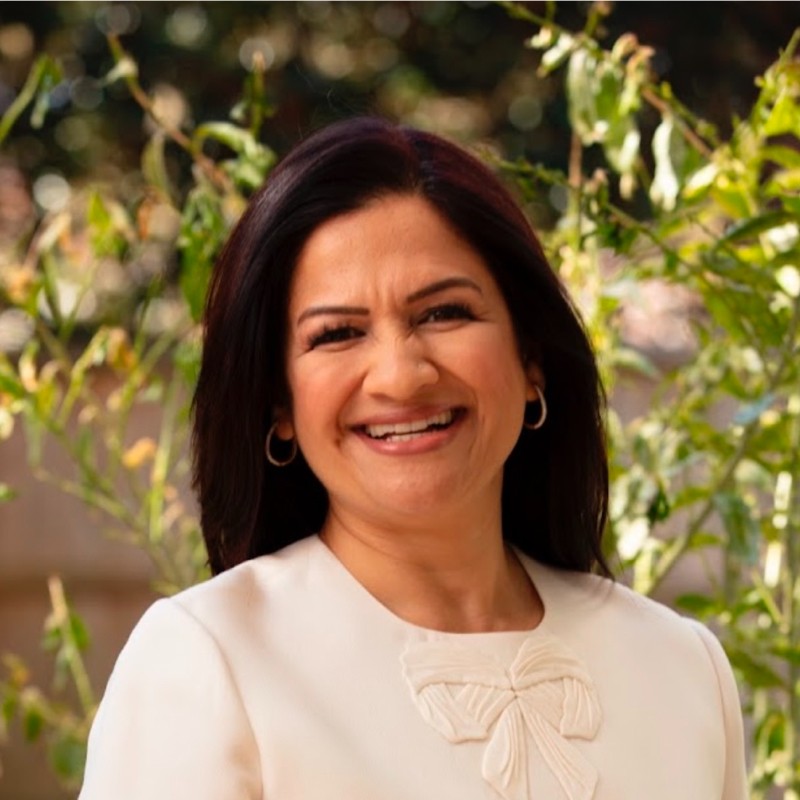 "Empathetic leadership starts by respecting others and facing challenges with very complex issues from a positive mindset. I refer to A. A. Milne, one of my favorite authors who wrote Winnie the Pooh. In one of the dialogues, Winnie says to Tiger — 'Don't walk behind me, I may not lead. Don't walk in front of me, I may not follow. Just walk beside me and be my friend.' This is relevant in terms of leadership styles and has been mine for the last 15 years."
#3: Self-awareness
Another important trait of empathetic leaders is self-awareness.
In fact, for Unger, it's where it all starts: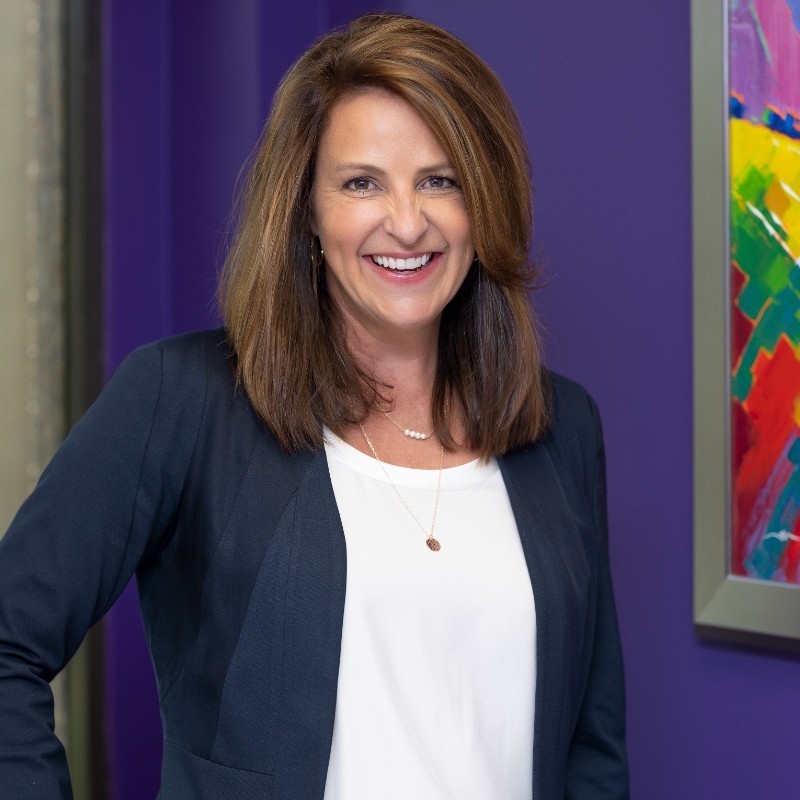 "It's essential that leaders understand: 
Their strengths,
Their blind spots, and
Where their assumptions are coming from. 
Then, they can begin to appreciate differences in others. Mindfulness activities, as well as psychometric assessments, can support self-understanding."
Furthermore, Volpe believes that self-aware leaders are the ones who are capable of bringing about important changes in the workplace, too.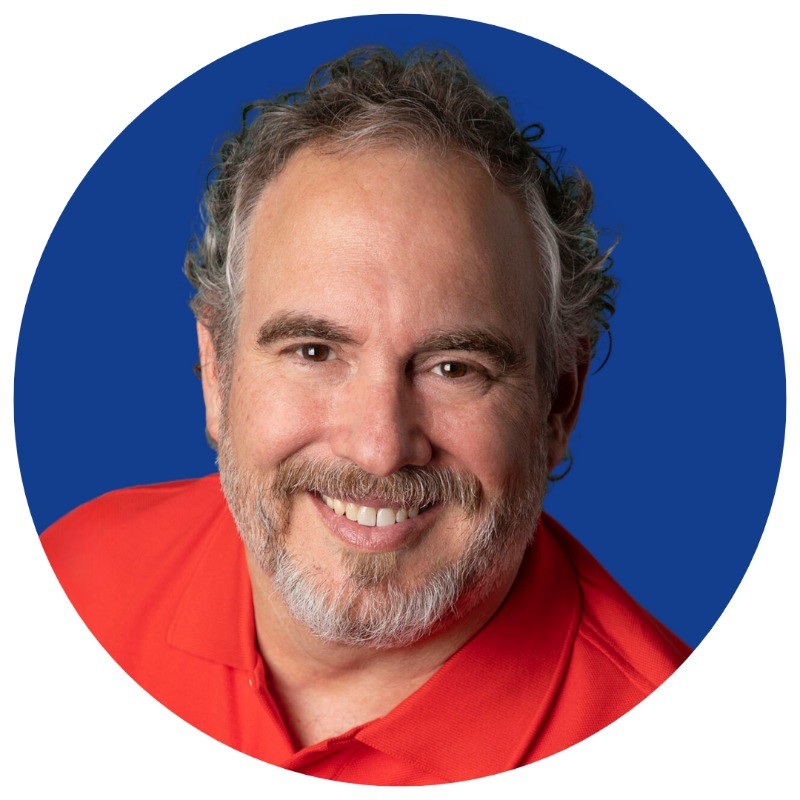 "It's difficult to dismantle judgment if you aren't able to have self-awareness of your own behavior and thoughts."
For Crowder, building awareness is something a leader should never stop doing. But she feels there's a shortage of such leaders.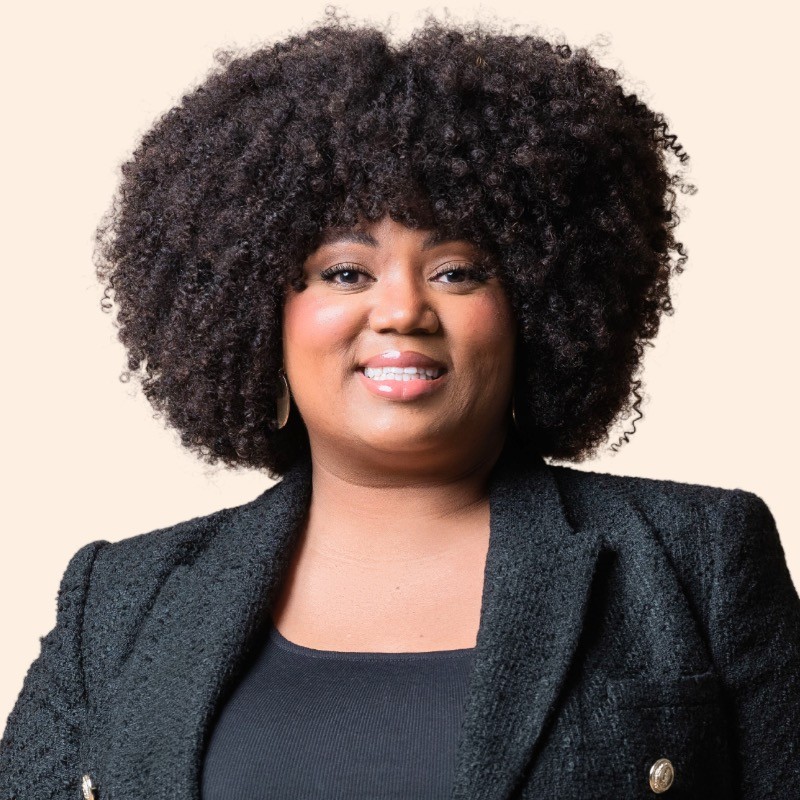 "Leaders should be able to recognize and acknowledge one's own privileges and work to remove barriers for others to receive those same privileges. Also, they should know that building this awareness will never be completed. It is a lifetime's worth of work to unlearn and relearn. Leaders who are willing to see this as a marathon are rare and necessary."
#4: Honesty
Honesty and transparency allow leaders to build more open relationships with their workers, always sharing with them what's going on in the company and including them in important decision-making. 
This way, they can build better, more human-centered company cultures, as explained by Shaikh.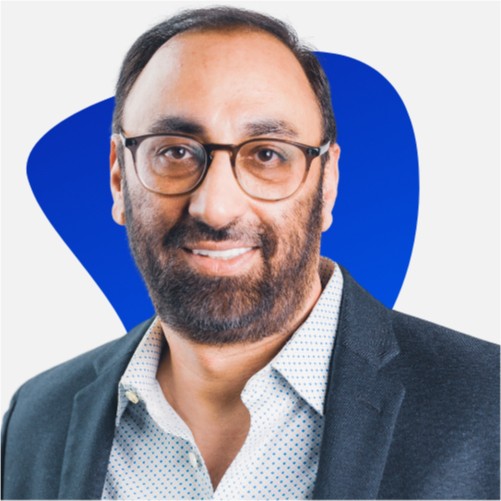 "Empathetic leaders listen to their team and customers and then respond in a way that addresses their concerns. Empathetic leaders are proactive and develop a culture that will display the kind of human decency that is often missing at the corporate level. Empathetic leaders also tend to be open and honest, making sure that their team is aware of everything that is going on and why decisions are made."
#5: Strength
In one BBC News video, Jacinda Ardern, former PM of New Zealand (and one of the best examples of an empathetic leader, as you'll see later in the text), talked about strength as another key component of empathetic leadership. 
She called people out for not practicing enough kindness, empathy, and compassion in communication and leadership, emphasizing that being empathetic takes courage and strength.
Even though she has been called out for being too empathetic, she stands behind her convictions and beliefs — she keeps practicing empathy and compassion as a leader.
So, it's not always easy to practice empathy — but it's precisely your strength and courage to always act with it that makes a difference.
#6: Communication
Although communication should by default be effective in the workplace, the previously mentioned latest workplace communication statistics show that companies still lose a lot of money due to poor communication.
Empathetic leadership goes hand in hand with excellent communication skills. There's nothing that facilitates understanding better than effective communication.
Additionally, Volpe believes that leaders should reflect empathy in the language and phrases they use.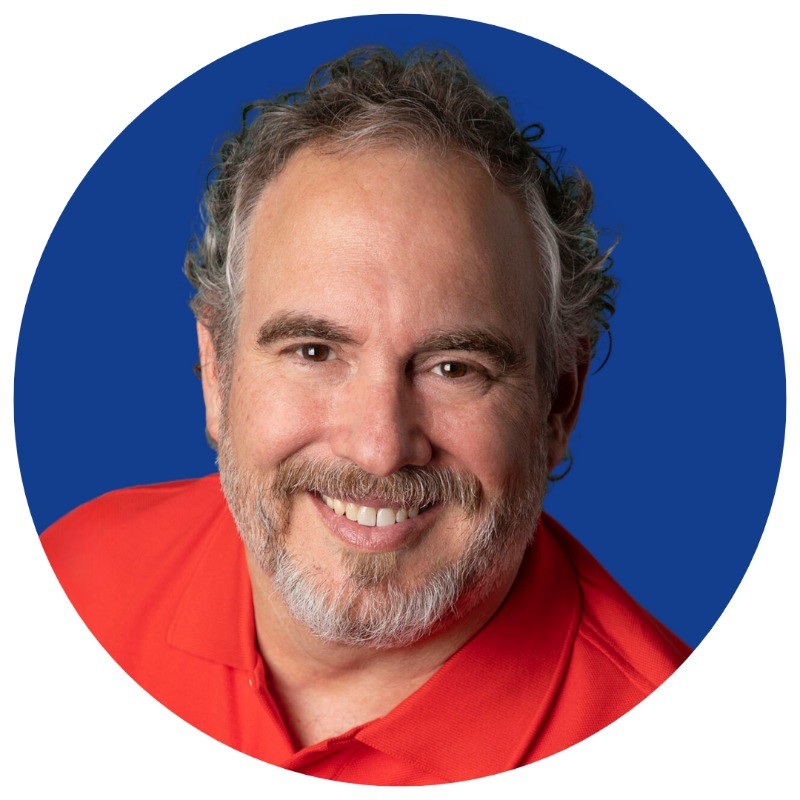 "For empathic leadership to be effective, empathy needs to be reflected back in language, as well as actions. Simple phrases such as 'I understand where you are coming from' or 'I can see your point of view' coupled with a statement reflecting that other perspective and how it is informing the decision being made go a long way to reflecting empathy."
So, becoming an effective communicator can help you become a more empathetic leader. 
💡 Pumble Pro Tip
The burden of ensuring your team communicates effectively falls on you, the leader. But, team communication can be especially challenging in the remote workplace. To ensure you're doing everything you can to facilitate open and effective communication, read the following article:
#7: Active listening
Any good communicator should be able to listen actively to those around them, not just people in leading positions, which is something that Volpe emphasizes: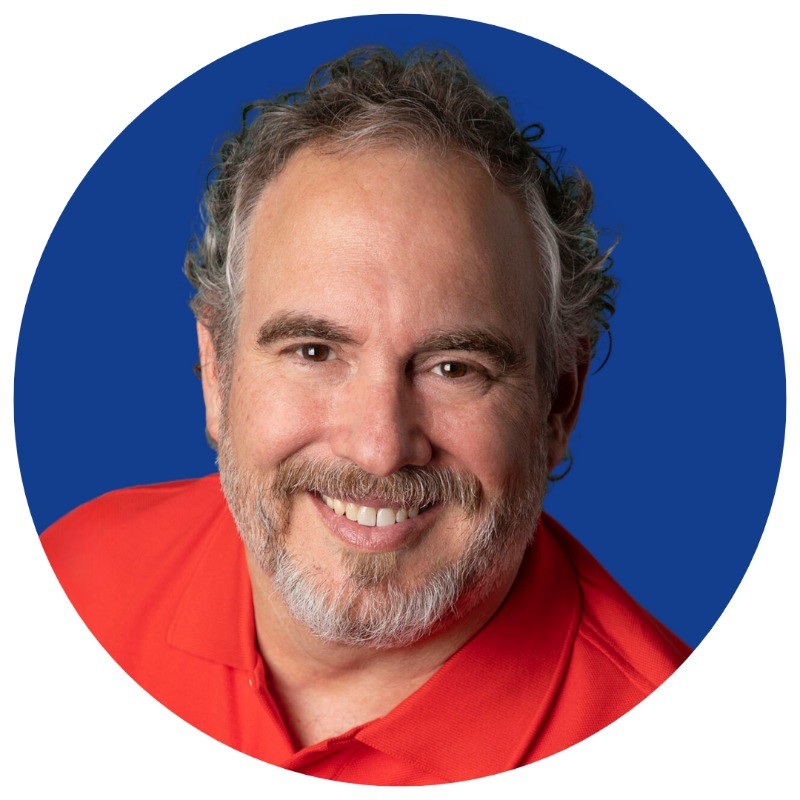 "There's wisdom in the expression 'we learn more from listening than talking.' The empathic leader should be a good listener and focused on the person they are listening to."
Likewise, Unger believes that active listening is the key part of being an empathetic leader: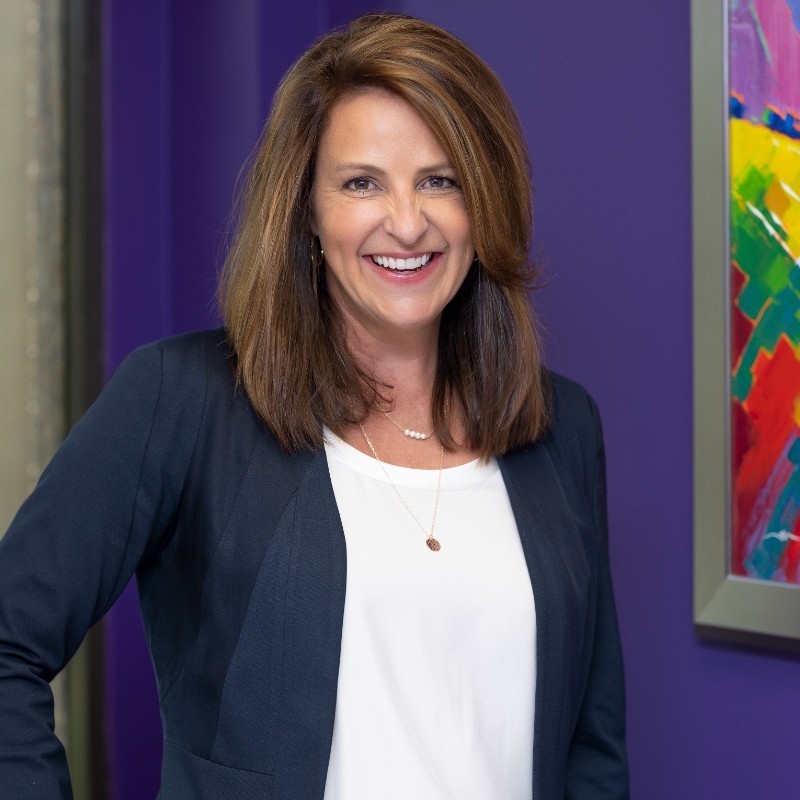 "Some of the defining characteristics of an empathetic leader include: 
Their ability to actively listen to the ideas and opinions of others,
A desire to seek understanding before responding or reacting, and
Their compassion for the needs and interests of their team members."
Empathetic leadership should always translate to listening first and speaking second — giving the employee undivided attention and recognition.
💡 Pumble Pro Tip
Active listening is a learnable and practicable skill. To learn more about how you can hone this skill, as well as why that's important, read the article below:
#8: Flexibility
Flexibility isn't about bending your own beliefs and values and changing your decisions to make someone else feel good. It's about standing your ground while accounting for another person's beliefs, values, ideas, emotions, etc.
This goes without saying with empathetic leaders and allows them to:
Create a supportive environment for idea-sharing and decision-making,
Foster transparent communication,
Encourage accountability, 
Promote a culture of diversity, inclusion, and equity,
Cultivate innovation and creativity among employees, and
Help their employees express their ideas and opinions freely and openly.
#9: A curious mindset
Curiosity is a crucial trait of empathetic leaders, according to Nielsen Donnelly. She believes curiosity to be the foundation for cultivating empathy.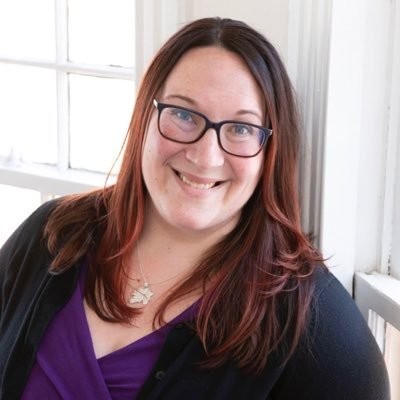 "Curiosity is a superpower and we should use it as such. If you notice that one of your employees is a bit 'off' — ask them why instead of brushing it off. Start disciplinary meetings with 'Can you tell me what happened?' instead of 'Why are you so stupid? No one uses this one chair in the break room? Double check it's not broken.' Things like that make a difference."
#10: Vulnerability
Vulnerability is essential for building trust between people — in this case between a leader and their employees.
Yet, being vulnerable seems to be one of the most difficult parts of leadership, according to Thean.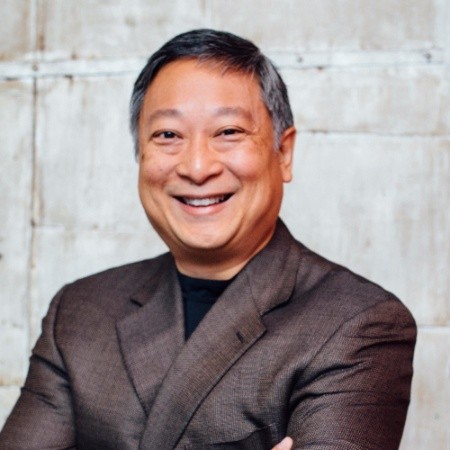 "The difficult part of empathy is one must first be willing to be vulnerable and willing to share oneself in an authentic way. Vulnerability builds trust. Without trust, it is impossible to gain learning about the other person to be empathetic."
Famous empathetic leaders: Examples
Hopefully, knowing the qualities of empathetic leaders will help you improve them more easily.
Yet, to help you put everything into perspective, let's take a look at a few real-life empathetic leadership examples.
Example #1: Mahatma Gandhi — Indian lawyer, activist, and politician
"Sympathy is what you have for someone after they die, pity you have for someone when they don't have a date to the biggest dance of the year. Empathy is what I do to you when you judge me. Envy is having pity on yourself. Can you discern the rest for yourself?"

— Mahatma Gandhi
The essence of Gandhi's leadership style is reflected in his commitment to freeing the Indian people from British rule and his ability to lead that struggle without personal interest. His only motivation for doing this was to help the people of his country and ensure its independence.
By putting people and their troubles first, Gandhi was seen as a trustworthy and charismatic leader — he was famous for acting with peaceful resistance and steering clear of violence.
Example #2: Jacinda Ardern — The former PM of New Zealand
"One of the criticisms I've faced over the years is that I'm not aggressive enough or assertive enough, or maybe somehow, because I'm empathetic, it means I'm weak. I totally rebel against that. I refuse to believe that you cannot be both compassionate and strong."

— Jacinda Ardern
Jacinda Ardern represents a new generation of leaders — she stands for strength, empathy, and courage in everything she does. 
Despite admitting to reaching decisions based on emotions or morals, Ardern doesn't find this to be a sign of weakness. On the contrary, she's a firm believer in using emotions for better decision-making.
Example #3: Satya Nadella — The CEO of Microsoft
"I have learned that when I infuse empathy into my everyday actions, it is powerful, whether they be in my role as a father or as a CEO."

— Satya Nadella
While he's mostly praised for torpedoing Microsoft into success, Nadella still prioritizes transparency and consistency in communication with his employees.
Moreover, as a people-oriented leader, Nadella is the embodiment of empathy. He's known to always grant his employees a second chance — an opportunity to re-think, re-group, and do over.
In conclusion: Building an empathetic leadership style is hard but worth the effort
If you thought that establishing yourself as an empathetic leader would be easy, then you need to rethink your stance.
It will probably be one of the hardest things you'll do for yourself (and for others) — but also the most rewarding, too.
As our contributor, Puranik put it, empathetic leaders assume the role of a bridge between their employees and success — making success imminent.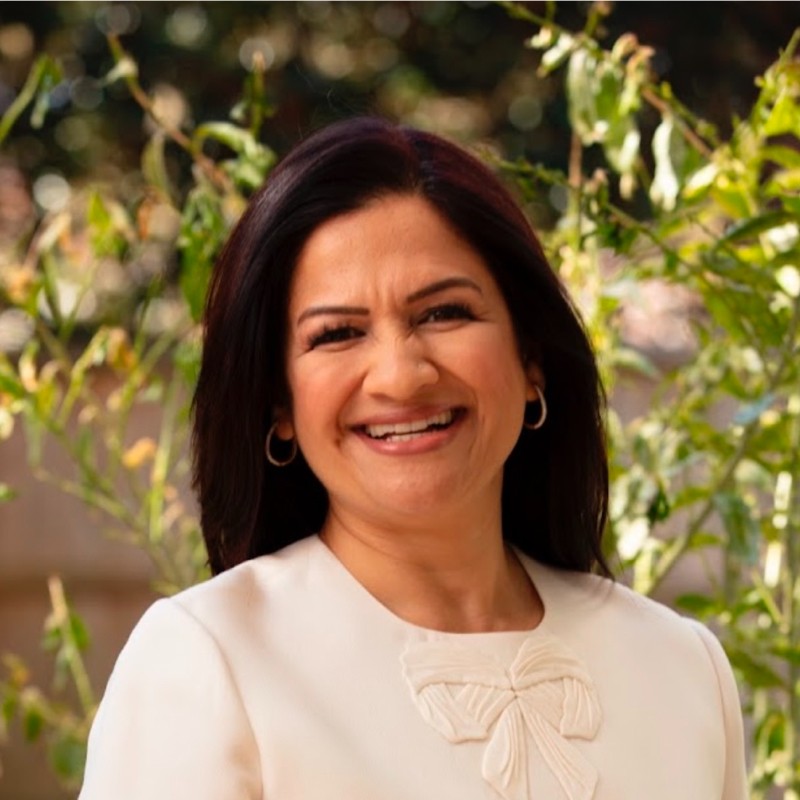 "As a bridge, we as leaders, are connecting the current state to what we know the potential could be; we offer that platform and path. This allows us to succeed in whichever department or position we are in. The sky's the limit."
Aside from that, the benefits of cultivating empathy in the workplace are manyfold as empathy: 
Fosters a sense of belonging and purpose,
Keeps the employees motivated and empowered to do their best,
Creates a sense of care and trust between you and your employees,
Pushes leaders to become better listeners and problem-solvers,
Helps boost employee morale, productivity, and efficiency,
Supports employees' overall happiness and well-being, and
Moves the company forward and drives better outcomes.
So, don't hesitate — give our tips a try and awaken the spark of empathy inside of you.
✉️ What is your experience with empathetic leadership? Do you think that empathy can be learned and perfected like every other skill? Do you find it hard to showcase empathy in the workplace?

Share your experience and insights at blogfeedback@pumble.com and we may include your answers in this or future posts. And if you liked this blog post and found it useful, share it with someone you think would also benefit from it.