An all-hands meeting can either be the biggest hit or the worst miss.
It all depends on how you organize and host these company-wide gatherings.
So, to ensure your all-hands meetings don't get a bad rap for being irrelevant snoozefests, read on as we uncover:
What are all-hands meetings?
How to host engaging and successful all-hands meetings?
What are the most important benefits of all-hands meetings?
We'll also list the most common all-hands meeting topics you can cover, and give you some tips to help you set the optimum all-hands meeting cadence for your team.
Let's start.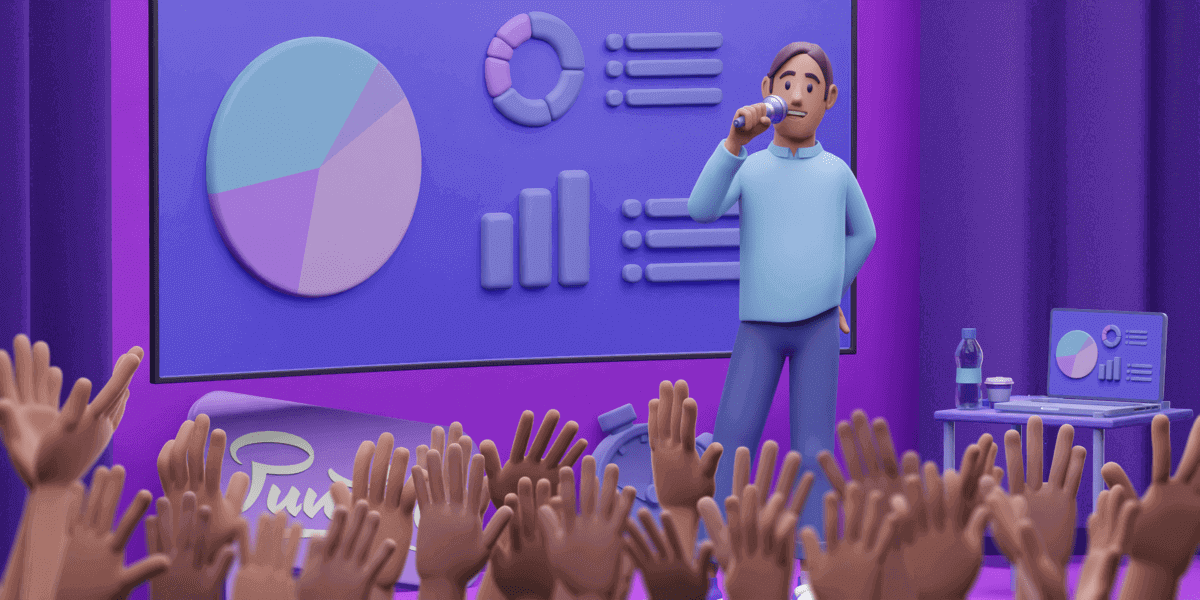 What is an all-hands meeting?
An all-hands meeting is a company-wide meeting where the most important organizational matters are discussed.
Also referred to as a town hall, a forum, an all-staff meeting, or a company-wide meeting, an all-hands meeting is a recurring company event that gathers all employees, management, leaders, and stakeholders — all hands on deck, essentially — around key company-wide topics.
The purpose of an all-hands meeting is to:
While the majority of companies hold regular all-hands meetings and benefit greatly from doing so, these company all-hands events are not always necessary.
Small businesses and organizations consisting of a small team of people who are able to keep everyone in the loop about all major company decisions and events may not need to organize regular gatherings to discuss these further.
However, as soon as you notice things start to slip through the cracks or that it takes extra effort to keep everyone updated and on the same page, it might be a sign you need to schedule your first company all-hands.
What is the difference between an all-hands meeting and a town hall meeting?
Although these terms are often used interchangeably, there is actually a slight difference between what an all-hands meeting and a town hall meeting imply.
Essentially, if you want to get technical with it, an all-hands meeting assumes a top-down approach to communication, meaning the upper management carries out all the communication, usually by sharing an update, a message, or information via a presentation. An all-hands meeting, in that sense, is often reserved for keeping everyone in the company up to date with important company updates and decisions.
A town hall meeting, on the other hand, is more a discussion- or question-and-answer-based meeting that is not necessarily run by the upper management. Labeling a meeting as a town hall usually implies its aim is to get multiple perspectives on important issues, projects, or processes and provide employees with a chance to meet with and speak to executives.
That being said, in most cases, you'll notice these two terms used in the widest sense possible to encompass all the different definitions of both types of meetings.
Therefore, in this article we'll also use the terms all-hands meetings and town hall meetings interchangeably in the broad sense to describe both formats of this type of meeting.
What are common all-hands meeting topics you can cover?
While you can make your all-hands meetings your own in many ways, when it comes to the topics you can cover in these meetings, they are going to follow a rather uniform format.
Depending on the current situation and issues at hand, you'll need to prioritize different topics. However, your all-hands meetings will most likely include the most common all-hands meeting topics, which are:
Company updates, news, and announcements — To keep everyone up to date and consequently improve transparency and develop trust.
Progress reports — On key company-wide projects and on individual departments and projects, which help improve cross-functional collaboration and break down team silos.
New employee introductions — To break the ice, help new employees integrate better and feel welcomed, and inspire a sense of connection.
Highlight important wins — To keep everyone in the loop on all major company achievements and motivate and inspire future ones.
How do you host a great all-hands meeting: Ideas and tips
Now that we've covered all the basics of what an all-hands meeting is, let's uncover the steps to making it a success.
Here are some valuable tips and expert advice on how to best organize and run a great all-hands meeting that engages and inspires your team.
#1: Invite people early
The first order of business when planning a successful all-hands meeting is providing everyone on the team with enough time, information, and resources to be able to put their best foot forward.
The most important step here is to ensure to send out the invitations well in advance.
Ideally, you'll be able to set a fixed schedule for your all-hands meetings, which will help your team get used to these meetings and thus prepare better and feel more engaged and comfortable to participate.
Even the most engaged teams won't feel comfortable attending an impromptu all-hands meeting they received the main talking points for on the day of.
In addition to being outright unprofessional, this practice also creates a lot of unnecessary stress for your team members, especially for people experiencing the symptoms of meeting anxiety.
So, to help your team feel comfortable and ensure an effective meeting experience for all, consider setting up a recurring schedule and inviting people early.
#2: Create and distribute a clear agenda
Another huge part of planning a successful all-hands meeting is outlining and distributing a well-structured meeting agenda.
This way, you're letting your team in on:
The purpose and the goal of your all-hands meeting,
The main discussion points,
The time allotted for each section,
Supporting documents and resources,
Key speakers, and
Action points.
We spoke to Akash Karia, a Keynote Speaker, High-Performance Coach, and Bestselling Author, and asked for his opinion on the most important steps to hosting great all-hands meetings.
One of the first steps he highlighted had to do with proper preparation: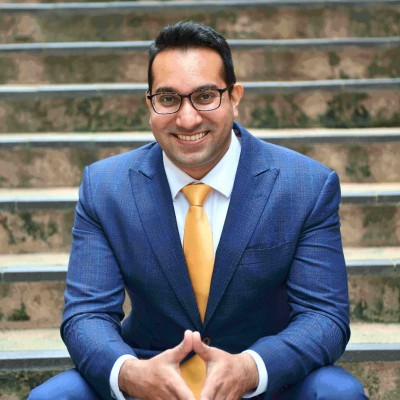 "In my experience as a business and workplace communication specialist, I have come to understand that hosting a successful all-hands meeting does not just happen. For me, the trick is to make sure that all parties involved are adequately prepared even before the day and time of the meeting. For this reason, I ensure that memos are passed, reminders are sent, and that the exact purpose of the meeting is clearly understood by all who will be in attendance."
So, don't forget to share the agenda with everyone before the meeting, like in the example from Pumble below:

#3: Ensure a perfect meeting environment
Whether you're hosting an on-site, hybrid, or fully remote all-hands meeting, a smooth and professional meeting environment is imperative if you want to make it a great one.
For in-house meetings, you're pretty much all set with the decently equipped conference or meeting room. Still, do make sure to check all the equipment and ensure everything's up and running before the meeting starts to avoid any surprises that could mess up your meeting flow.
The majority of cases, however, will deal with some sort of remote or hybrid meeting environment, which comes with its unique challenges when it comes to planning a great all-hands meeting. Most of those, luckily, can be solved with a reliable video conferencing tool that covers everything you need from start to finish.
Here are some main features to look for in a conferencing tool for your all-hands meetings:
Meeting links — To seamlessly invite all the people from your team, and avoid any unwelcome meeting crashers. Moreover, giving your team the opportunity to get on a call with a single click lets them collaborate much more easily. And, meeting links are super convenient to add to your company calendars and have everyone notified and ready on time.
Collaboration and presentation options such as screen sharing, in-call messages, and live polls — To ensure resources and opinions are easily shared.
Options such as hand raising, emoji reactions, background blur, and background noise reduction — To limit distractions and ensure an interruption-free meeting experience (which is especially important during large all-hands calls).
#4: Stay focused on the main goal of the meeting
When planning and running an event as huge and important as a company all-hands meeting, you can easily get distracted and derailed by thousands of little details, questions, or ideas.
To make sure you stay the course all throughout the meeting, our contributor Akash Karia, suggests you keep the big picture in mind.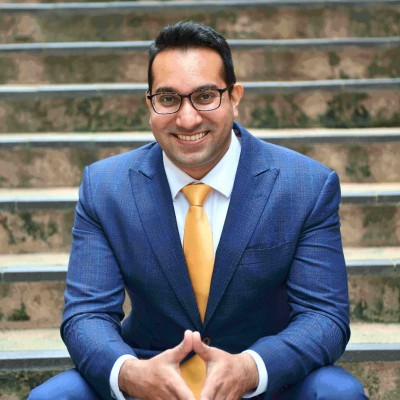 "As a host in an all-hands meeting, my best tip is to keep in mind the essential aim of the meeting — improving the efficiency of the company and positively promoting the employees' experience. This way, it is easier to stay on track."
Focusing on the main goal of the meeting prevents your meeting from running over the allotted time, which communicates professionalism and shows you understand and uphold the basic meeting etiquette.
💡 Pumble Pro Tip
To learn more about the importance of meeting etiquette for virtual meetings and what rules universally apply when it comes to etiquette for virtual meeting environments, be sure to check out our dedicated guide on the blog:
#5: Create an inclusive meeting environment
A successful company all-hands implies creating the opportunity for all (or as many as possible) voices to be heard.
In addition to being introduced to different perspectives, this practice also helps companies develop more effectively, and ensures a great overall employee experience, according to our contributor, Akash Karia.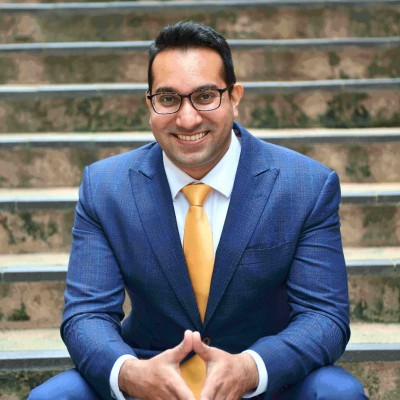 "Ideas, information, and on-the-job experiences would have to be shared among the attendees, who, as share/stakeholders, play significant roles in the management and day-to-day operations of the company.
So, I ensure that every unit and different stations are heard. I make sure that adequate attention is paid to:
Their experience on the field,
The changes they wish to incorporate, and
Why they believe these changes are necessary.
I do this because the true success of an all-hands meeting is measured by its ability to positively influence company growth and by extension, the employee experience."
This comes as no surprise given that the latest meeting statistics show professionals believe there's still room for improvement when it comes to including more voices in the conversation during company meetings — around half of respondents (42%) didn't get a chance to speak their minds at a meeting.
A Media Relations Specialist and Co-Founder at Goldman McCormick Public Relations, Ryan McCormick, shares another benefit to including everyone during a company all-hands.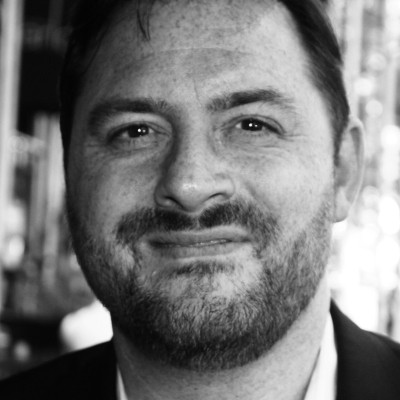 "Be sure to ask for each person's input so they feel invested in the conversation. If everyone feels that they could be called upon anytime, they'll also be paying closer attention."
#6: Assign meeting roles
We often tend to overlook the significance of appointing the right people for key meeting roles in preparation for the company all-hands. However, failing to assign key meeting roles can really wreak havoc on your meeting productivity and efficiency.
So, to make sure you run effective meetings both in-person and virtually, consider defining and assigning key roles and responsibilities.
Essentially, there are 4 main meeting roles you'll need to assign to meet your meeting goals both in virtual and in-office meeting settings.
These include:
Leader (Chair) — The person who runs the key meeting points from start to finish.
Facilitator — The person who keeps discussion and decision-making on track. Often, one person is in charge of both leading and facilitating the meeting, as the two roles are similar.
Timekeeper — The person who is responsible for time management of the meeting.
Notetaker — The person responsible for taking meeting minutes.
For virtual meetings, you can consider two additional roles:
Tech Host — The person who manages the virtual platform, and
Chat Moderator — The person who monitors and facilitates the chat.
💡 Pumble Pro Tip
For an all-hands meeting to be successful, you'd want all your team members to understand what is expected of them and how to prepare. To learn more about the benefits clear meeting roles create for the company culture, as well as how and which meeting roles to assign, check out our dedicated guide below:
#7: Mind the time
Even if you've assigned a team member for a timekeeper role, you'll still have to be mindful of how you plan and manage your allotted time in an all-hands meeting.
Great time management is also something our contributors highlight as one of the key ways to ensure your company all-hands is a success.
McCormick shares two methods you can apply to keep your all-hands meeting on track.
First, he suggests you have to jump in and steer the conversation to move things forward when needed.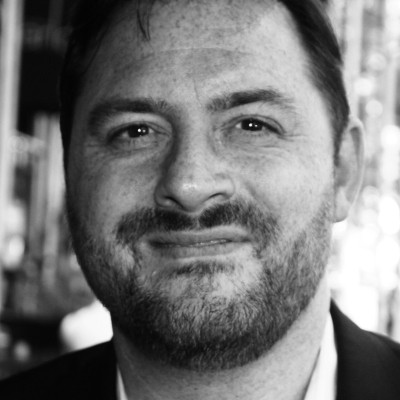 "If someone is speaking for a longer duration, respectfully guide them to summarize their points."
Next up, our contributor proposes shortening the allotted time to a minimum feasible time window to ensure no time is wasted on unnecessary side conversations.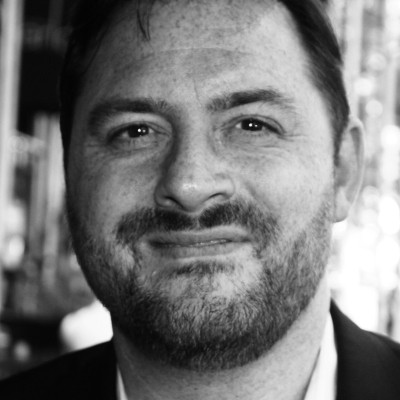 "I often set meetings at 20 minutes (30 at most) knowing that this will cause participants to only discuss what is most important."
#8: Switch things up
Let's be honest, all-hands meetings are rarely fun.
While there are many ways and guides on how to make virtual meetings fun, you can still rarely ever attend a fun all-hands meeting.
Yet, you still need your teammates to attend and actively participate in your company all-hands to make the most of these gatherings.
So, how do you engage your team and make your all-staff meetings worth their while and interesting?
Some of the best ways to breathe new life into your all-team meetings while keeping them beneficial, include changing things up from time to time where appropriate:
Switch up meeting introductions — Share the latest accomplishments and milestones, or ask quick and fun icebreaker questions to ease your team into the meeting.
Change the set-up — Depending on your work model, you can try to occasionally swap the office setting for a more fun and creative outdoor venue, for example.
Introduce new presenters — Try to appoint a new set of teammates for the key meeting roles and speakers each time. This will ensure fresh perspectives and a more dynamic meeting experience.
Add breakout sessions — These can encourage more focused small group discussions, keep everyone engaged, switch things up, and diversify activities.
Solicit questions and action topic suggestions — Give your team the opportunity to engage in discussion topics that truly matter to them.
Enhance your presentation with effective visuals — Engage your audience's attention and break up a longer and monotone presentation with fun videos, slides, polls, or quizzes.
💡 Pumble Pro Tip
To get a step-by-step guide on all the ways you can help your team get more engaged in virtual meetings, check out our guide on the blog:
#9: Make time for questions
In addition to including as many voices and creating time for every agenda point, it's also vital to plan a Q&A session at the end of the meeting.
An all-hands meeting is a perfect way to address any concerns your team may have and resolve any confusion or dilemmas that may arise after the presentations and discussions.
You can encourage your teammates to share any general questions they might have before the meeting. For example, people can write in the thread in the general channel in your company team communication app like in the Pumble example below.

This will help your facilitators and speakers organize their presentations and Q&A sessions around these topics.
As far as the specific in-meeting questions go, you can collect them in the chat and have the relevant presenters provide answers during the Q&A session.
#10: Share the next steps
The company all-hands are eventful gatherings that can often make even the most engaged attendees leave the event unable to recall the main discussion points.
To prevent your all-hands meeting from becoming a blurry memory, you can do a quick follow-up with your team after your gathering to share the main notes and key next steps. This gives everyone a chance to reflect on the event and highlight the main points and future actions.
Moreover, as McCormick notes, this serves as an additional accountability reminder for people in charge of main action points.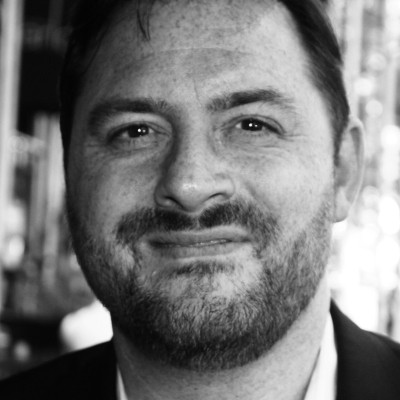 "At the end of your gathering, ensure that a list of action-ready steps is created and everyone knows what their responsibilities are."
#11: Ask for feedback
Finally, to keep continually improving your all-hands meetings, your best bet is to take the pulse of your team — i.e., ask for feedback.
Make sure that this is something super quick and easy for everyone to complete before they leave the meeting, as you want to get the majority of your team to share their perspective and recommendations for improvement.
For example, you can create a short Google form survey and share the link in your conferencing chat at the end of the meeting.
If you're short of ideas on how to make this super short but impactful, here's an example of a structure you can copy and/or adjust in part to make it suit your specific needs:
Start with a general rating poll question such as — How would you rate this meeting? Or Was this meeting helpful?
Continue with a more detailed and specific open-text poll question — Did our all-hands meeting meet your expectations? In what way? What was the most valuable part in your opinion?
Conclude with a direct question on future improvement suggestions in the open-text poll format — In your opinion, what would make our all-hands meetings more effective in the future?
What are the benefits of an all-hands meeting?
In the times when meetings have a horrible rap for being useless time wasters and with people experiencing severe symptoms caused by meeting overload, you might wonder whether it is reasonable to add another regular meeting to your team's busy calendars.
Sure, a company-wide email or a thread in a dedicated channel in a team communication app will do to get the message across. However, to get your team to actually get involved and engaged in the discussion, you'll need to get them in the same (virtual) room.
Here's why organizing all-hands meetings is critical for the success of your company.
Benefit #1: All-hands meetings keep your team connected
The importance of team connection has never been more pronounced. The switch to hybrid and remote workplaces has shown that it matters more than ever.
When team members feel connected, they are more likely to collaborate and work together better, which ultimately leads to better performance and more overall engagement and work satisfaction. In fact, according to research on belonging in the workplace, people are 3.5 times more likely to perform to the best of their ability when they feel like they belong at work.
All-hands meetings provide one of the ways you can nurture your team connection. By serving as a single space where everyone gathers to discuss shared goals and visions and celebrate important milestones, all-hands meetings add to a sense of connection and trust between team members.
Benefit #2: All-hands meetings improve your team collaboration
Having the entire team engaged around key company issues, milestones, and critical project updates, all-hands meetings inevitably create a solid ground for productive collaboration across different teams and departments.
As we mentioned several times earlier, key project updates and potential roadblocks by individual departments are some of the most common topics in all-hands meetings. In addition to bringing everyone up to speed on the progress, these all-hand meeting topics also serve as an opportunity to get your teammates involved in the big picture.
You can encourage your team to engage in a brainstorming session, and by extension open the door to further collaboration.
Benefit #3: All-hands meetings boost team alignment and employee morale
Regular company-wide updates presented in all-hands meetings give your employees a sense of direction and keep all teams on the same page regarding main goals.
At the same time, these updates also serve as important motivational drivers among employees. Celebrating and highlighting major successes and milestones adds to creating a sense of purpose and meaning and boosts employee morale by default.
How often should you hold all-hands meetings?
Contrary to popular belief, all-hands meetings should not solely be reserved for times of emergency.
Instead, they should be regularly scheduled company events that bring all people and teams together to collectively work on their mutual connection and collaboration.
That being said, there's no one-size-fits-all approach to all-hands meeting cadence and structure.
It depends on several factors including:
The size of your team — Naturally, smaller teams will find it much easier to meet every week, whereas, for larger corporations, an all-team meeting once or twice a year will have to do.
Your general communication practice — If your team consists of professional effective communicators apt in timely, clear, and assertive communication, chances are you won't necessarily have to host all-hands meetings in short time intervals. Conversely, if your team needs an additional push in the right communication direction, bringing them together more often might be a more appropriate approach toward keeping everyone in sync.
The main theme or the topic of the meeting — Unexpected events and news can come up, which will necessitate an impromptu all-hands meeting from time to time. Moreover, there are specific periods and times of year that naturally call for more frequent all-staff gatherings.
Essentially, it's up to you to gauge all of your organizational specifics and decide on a schedule that best aligns with your goals.
Wrapping up: All-hands meetings don't have to be yawnfests
All-hands meetings are a powerful tool for keeping your team connected and aligned on all the key organizational projects, goals, and values.
And, contrary to popular belief, these company-wide events don't have to be unproductive time-wasters.
Use our tips above to transform your all-hands meetings into opportunities for a productive exchange of ideas your team members will actually enjoy engaging in.
✉️ What are your experiences with all-hands meetings? Are your all-hands meetings something your team members look forward to? What are your key tips and takeaways?
Share your experience and tips at blogfeedback@pumble.com and we may include your answers in this or future posts. And, if you found this blog useful, share it with someone you think would also benefit from it.