The old saying "If you fail to plan, you plan to fail" couldn't be more relevant when it comes to meetings. Meetings are a necessary but often dreaded part of workplace communication, especially when they are unplanned.
But, there is a way to hold better meetings — meeting cadences.
Meeting cadences are the backbone of effective and productive meetings that won't leave you bored out of your mind or scrambling to pick up when an unplanned call comes through.
In this blog post, we'll cover the following questions:
What is a meeting cadence?
What should you ask yourself before setting a meeting cadence?
What are the benefits of setting meeting cadences?
We'll also cover the most common meeting cadences, and give you some tips to help you set the right cadence for your team.
Let's start.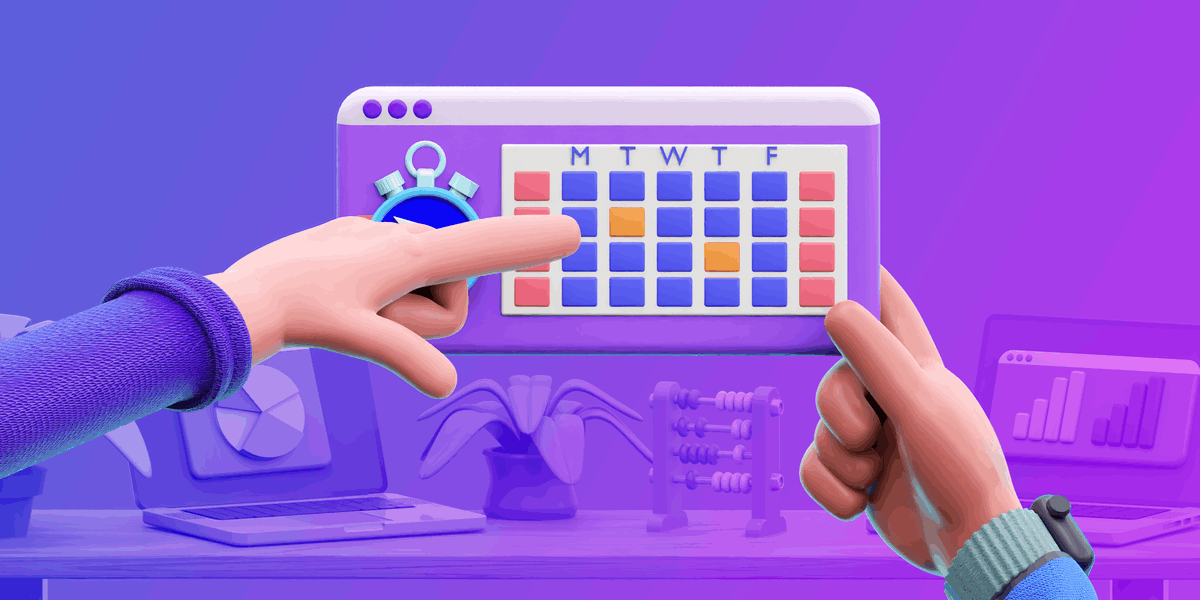 What is a meeting cadence?
A meeting cadence is a predetermined schedule on which meetings occur within a team or organization. It outlines the frequency, timing, and length of meetings. The most common meeting cadences are daily, weekly, bi-weekly, and monthly.
A structured meeting schedule ensures regular communication and collaboration between team members and promotes efficiency and productivity. A meeting cadence helps teams:
Focus on their goals,
Track progress, and
The Director of Business Operations at GoPromotional, Jessica Bane Thompson, believes the structure that meeting cadences offer is essential: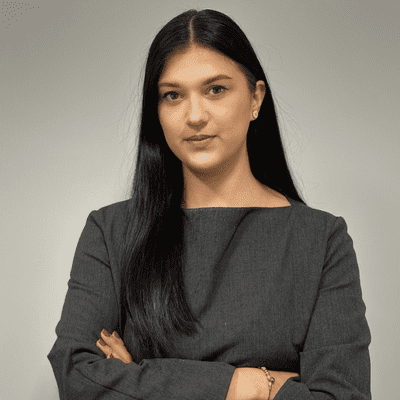 "Setting a meeting cadence is critical to optimizing communication and collaboration within an organization or team. To achieve this efficiently, a structured approach is essential. This will allow you to strike the right balance between getting on the same page and getting actual work done."
Questions to ask before setting a meeting cadence
The right meeting cadence is different for every team. It depends on the needs of individual team members, teams as a whole, and the organization.
Therefore, setting a meeting cadence can involve some trial and error. Before settling for a certain meeting cadence, there are some variables you should consider.
Here are some questions to ask yourself before deciding on a meeting cadence.
Question #1: What is the purpose of this meeting?
Firstly, think about the goals you have for this meeting. Is it for project updates, brainstorming, team building, or something else? Depending on the goal of the meeting, you can more closely picture how often you should be having it.
Define the purpose of the meeting, and you'll have a clearer idea of what the ideal meeting cadence should be.
Question #2: How long does the meeting need to be to cover the agenda?
When you've outlined the goals for this meeting, think about how much time (realistically) you'll need to go over the agenda.
If you conclude that the meeting will run for too long, consider a more frequent meeting cadence. Keep in mind that shorter, more focused meetings are usually more productive than drawn-out ones.
Conversely, if the meeting takes your team only a few minutes, it may be a good idea to do it less frequently. Meeting every day for only a couple of talking points may be overwhelming and unnecessary.
Question #3: Who needs to be invited?
Every now and then, it's a good idea to review the list of participants for any meeting.
Roles in the organization can change, and people can end up attending meetings they don't contribute to. According to the The Cost of Unnecessary Meeting Attendance report, 46% of employees report having too many unnecessary meetings on their calendar. The report also reveals that 53% of survey respondents feel like they can't decline meetings even when they aren't critical to the agenda.
Furthermore, if the meeting grows too crowded, you can think about splitting up people into smaller groups for more engaging and productive meetings.
In the words of Jessica Bane Thompson, an inclusive but focused list of participants is crucial: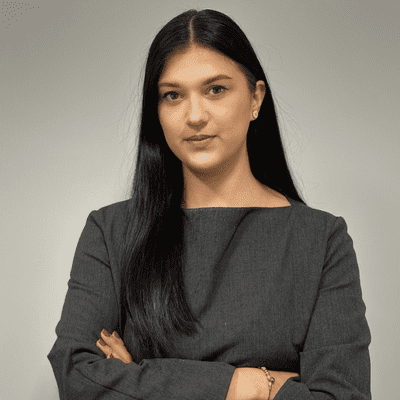 "Carefully select participants to ensure that key stakeholders are present, but avoid overloading meetings with unnecessary attendees. Inclusive but focused attendance is crucial for productive outcomes."
So, when you think about a meeting cadence, make sure to review the list of participants for the meeting and think about whether everyone needs to be invited.
Question #4: Is everyone available for this meeting?
When you've curated the list of participants, make sure to check whether everyone is available.
Check for any conflicting schedules, such as meetings that are already scheduled.
If you work in a multicultural working environment, you may even have team members in different time zones.
Do your best to accommodate these differences to make it easier for everyone to attend the meetings.
💡 Pumble Pro Tip
If you work in a team where team members are across different time zones, you know how difficult it can be sometimes, especially when it comes to setting up meetings. If you want to learn more about how to manage working across time zones, read our blog post:
Question #5: Can this meeting be an email?
Another factor to consider is if the meeting is necessary at all.
Think about whether the goals of the meeting could be achieved through some means of asynchronous communication, such as:
Emails,
Shared documents, or
Our contributor, Jessica Bane Thompson, agrees that sometimes meetings aren't necessary: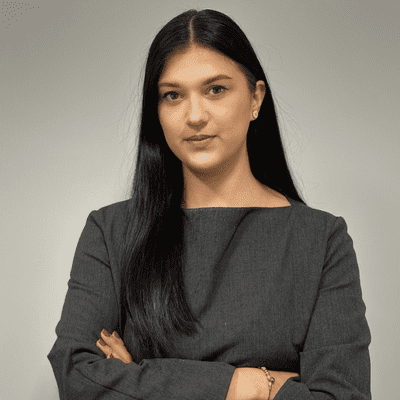 "You need to discern which topics necessitate a meeting and which can be effectively communicated through email or other asynchronous means. This distinction ensures that meetings are reserved for discussions that truly benefit from real-time interaction, while routine updates and information sharing can occur via written communication."
Not all discussions require a meeting, and asynchronous communication can be an effective and productive way to keep everyone in the loop.
💡 Pumble Pro Tip
Virtual meetings are an excellent tool for synchronous team communication. However, they do have some drawbacks. To learn more about the advantages and disadvantages of virtual meetings, read our blog post:
Question #6: Can this meeting be consolidated into another?
If you have two or more meetings with the same team, or about the same goals, you should consider combining them into one to prevent duplicating efforts and holding more meetings than necessary.
For example, imagine your team has a short, weekly check-in meeting on Monday, where everyone talks about their plans for the week. Then, you have another meeting on Wednesday to talk about any issues and problem-solve together.
In this case, you can consider blending these two and holding one meeting where team members talk about their plans, as well as any issues they have. For any additional and urgent issues during the week, you can communicate asynchronously, or hold urgent meetings if necessary.
However, you should still be mindful of the combined duration and availability for this type of meeting.
Meeting cadence examples
There are many ways you can structure your meetings, but a few stand out as the most logical and practical. Here are a few meeting cadences you can consider.
#1: Daily cadence
A daily meeting cadence requires the team to meet every day.
Typically, a daily cadence is used to provide regular communication within a team that requires frequent, real-time updates.
For example, a team working on tight deadlines or fast-paced projects may need daily cadence to address issues and collaborate more effectively.
Daily meetings serve to keep team members:
Informed,
Productive, and
Accountable.
Daily meetings are most effective when they are:
Short,
Focused, and
Purposeful.
However, daily meetings are not without downsides.
Daily meetings, even when kept short and to the point, add up to a significant amount of time over the week. Furthermore, they can disrupt workflow and hinder productivity.
Team members can also experience meeting fatigue with repetitive updates that make meetings feel redundant.
To mitigate some of the downsides, consider if daily meetings are truly necessary, and if they are, ensure that they are:
Well-structured,
Focused, and
Efficient.
Furthermore, if your team needs to have daily meetings, it's a good idea to have them either at the beginning or end of the workday to try to prevent some of the aforementioned problems.
💡 Pumble Pro Tip
Time spent in meetings has been rising for years and is expected to continue on this path. In 2023, it's estimated that the number of meetings will increase by around 11%. If you want to find out more interesting statistics related to meetings, follow the link below:
#2: Weekly cadence
A weekly meeting cadence refers to meetings that occur on a weekly basis. These meetings are usually aimed at:
Discussing ongoing work,
Sharing non-urgent updates, and
Setting goals for the week ahead.
Weekly meetings are best suited for teams that don't require constant communication. A weekly cadence provides a rhythm for regular discussions that are not urgent and span a more moderate timeframe.
For example, a weekly team check-in can be a great way to share updates and ask questions. It helps keep everyone informed about the team's progress.
A weekly planning meeting is also a good example of a weekly meeting cadence. In this kind of meeting, the team plans and assigns tasks for the upcoming week, allocates responsibilities, and sets goals.
A weekly meeting cadence ensures that the information flow is steady, but team members aren't overwhelmed with meetings.
#3: Bi-weekly cadence
A bi-weekly meeting schedule provides a less frequent but still regular opportunity for communication within teams.
This meeting cadence is suitable for teams that don't require daily or weekly meetings but still need regular communication.
For example, a team working on a project that requires individual, focused work, with little or no need for collaboration, may benefit from bi-weekly meetings.
Meeting every other week strikes a nice balance between regular updates and focused work periods.
#4: Monthly cadence
A monthly meeting cadence provides a more extended timeframe for discussions, planning, and reviews.
This meeting cadence is usually reserved for bigger departments with more participants.
For example, a marketing team may consist of a number of smaller teams that meet weekly, while the entire marketing team can come together on a monthly basis.
Another example of monthly meetings is leadership meetings, where managers across teams and departments meet to discuss goals and make high-level decisions.
Monthly meetings provide an opportunity for:
Long-term planning,
Data analysis on a larger scale, and
Discussions of broader topics.
#5: Quarterly cadence
A quarterly meeting cadence is a schedule of meetings occurring once every 3 months. Quarterly meetings usually align with the 4 fiscal quarters of the year.
These meetings and their longer timeframe are helpful with:
Comprehensive reviews of results,
Strategic planning for the future, and
Assessments of performance.
A meeting commonly held on a quarterly basis is a quarterly business review meeting. This type of meeting is held to:
Review financial performance,
Assess progress toward annual goals, and
Make plans for the next quarter.
Another example of quarterly meetings are board meetings, where the board of directors of a company meets to discuss and review performance and results.
The quarterly meeting cadence offers enough time to analyze performance and plan the next steps.
#6: Yearly cadence
Annual meetings are best suited for the big-picture discussions. These meetings often focus on:
Long-term planning,
Assessment of results for the previous year, and
Celebrating wins.
Although smaller companies may hold all-hands-on-deck meetings more frequently, it's usually a once-a-year occurrence for most. It's an opportunity for the leaders to reflect on the year behind and celebrate achievements with the whole company.
In today's remote work culture, many remote companies also opt to hold team-building events once a year to gather all employees and strengthen their relationships.
Furthermore, many remote companies will encourage annual office days for teams to foster teamwork and build relationships.
A yearly cadence is also beneficial for:
Safety training,
Budget reviews, and
Compliance reviews.
Yearly meetings are beneficial for long-term reflection and goal-setting across the organization.
5 Tips on how best to set a meeting cadence
Setting a meeting cadence and facilitating productive and effective meetings can sometimes feel overwhelming.
Here are some valuable tips to help you have better-planned meetings.
Tip #1: Prepare a clear agenda for the meeting
Every meeting should have a clear purpose — an agenda with goals and objectives that need to be covered in the meeting.
A meeting agenda is a compass that keeps everyone on track, ensuring that allocated time is spent productively. Moreover, an agenda allows participants to come to the meeting prepared, and it also sends a signal that their time is respected.
With clear topics and expectations for the meeting, an agenda ensures that no time is wasted.
Additionally, when you have a clear agenda for a meeting, you can better assess what meeting cadence will be suitable.
A thought-out agenda transforms drawn-out and unproductive meetings into dynamic sessions of meaningful dialogue and action.
💡 Pumble Pro Tip
Meeting agendas are important for productive meetings. To learn more about how to create a virtual meeting agenda, read our blog post:
Tip #2: Assign roles and responsibilities
A planned-out meeting also requires clear roles and responsibilities.
The meeting organizer ensures that the meeting runs smoothly. They are responsible for creating an agenda, inviting participants, and running the show behind the scenes.
A facilitator will run the meeting and make sure it stays on track by:
Presenting the agenda,
Going over the topics, and
Asking questions.
In some cases, the organizer is also the facilitator.
A timekeeper is responsible for keeping track of time during the meeting. They follow the agenda and make sure that each item is given its allotted time.
A note-taker captures the most important talking points and preserves the essential information for reference and accountability. Having a designated person to write concise meeting minutes makes it easier for the whole team to look back on relevant information later.
When setting a meeting cadence, the roles and responsibilities of team members have to be taken into account. Are the same team members going to have the same roles every time? Can all team members fulfill their responsibilities? For example, if the appointed facilitator cannot attend this meeting twice a week, are you changing the cadence or the facilitator?
Meeting roles are vital for maintaining order, efficiency, and productivity, so make sure all participants are taken into consideration when you set the meeting cadence.
💡 Pumble Pro Tip
If you want to learn more about meeting roles and responsibilities, click the link below to read our article:
Tip #3: Be open to feedback
While you're trying to set up a perfect meeting cadence, you need to be prepared for and ask for feedback from your team.
When your team speaks up about their preferences, such as making changes to the meeting cadence, it's an opportunity to fine-tune your team's workflow.
Openness to feedback fosters a culture that:
Values everyone's input,
Trusts each team member, and
Adapts to different needs.
It's the difference between a rigid, one-size-fits-all type of approach and a transparent and adaptive approach.
In the context of meeting cadences, feedback is an essential tool for gauging the needs of the team.
It ensures that the meeting cadences align with your team's goals, leading to more productive and effective meetings.
Tip #4: Change cadence when necessary
Being open to feedback means you will sometimes need to change the set meeting cadence.
As projects evolve and priorities realign, it's important to remain flexible to change. For example, a new, high-priority project may require a meeting two times a week, when it was previously a weekly occurrence. Or, if you want your team to engage in deep work for a period of time, scaling back on meetings may be helpful.
The optimal meeting cadence is a moving target, so be prepared to make adjustments to ensure the desired results.
Being willing to adjust schedules ensures that meetings are not just a routine responsibility, but a powerful tool for productive and effective communication.
Tip #5: Set a predictable schedule
Whatever meeting cadence you choose, make sure to maintain the same timing. In other words, if you choose a weekly meeting, set it on the same day and time every week.
This will ensure that team members know when they have meetings, and they can plan their time accordingly.
The regularity also reduces the chances of scheduling conflicts, as team members know their schedule beforehand.
Jessica Bane Thompson agrees that a predictable schedule is the way to go: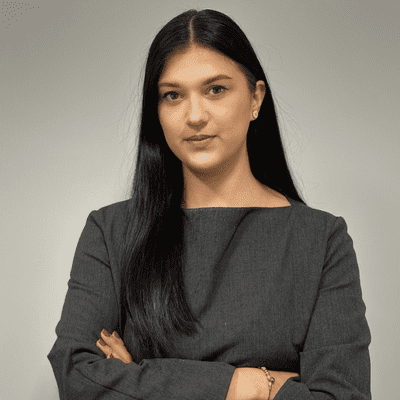 "Establishing regular meeting days and times creates a routine that enables participants to plan their work schedules around these commitments. This predictability not only ensures that essential discussions occur consistently but also respects the time and productivity of team members."
Why you should set a meeting cadence
Setting a meeting cadence provides several benefits that enhance team communication, collaboration, and productivity.
Here's why establishing meeting cadences is important.
Benefit #1: Meeting cadences provide structured communication
Set meeting cadences provide a predictable schedule for team communication.
These regular meetings, at a set time, create an opportunity for team members to:
Engage in meaningful discussions,
Share updates, and
Collaborate.
A meeting cadence encourages focused and purposeful conversations and leads to productive meetings that help team members achieve their goals.
Furthermore, team members expect and prepare for meetings, which aids with general or meeting anxiety many people feel with unplanned meetings.
Meeting cadences also ensure a consistent flow of information, preventing miscommunication and information gaps.
Additionally, scheduled meetings promote accountability, as team members know they are expected to report on progress and address issues.
Meeting cadences provide the structure needed for teams to communicate effectively.
Benefit #2: Meeting cadences improve accountability
Another benefit of setting meeting cadences is improved accountability. This is especially true for weekly or bi-weekly meetings that focus on evaluating progress in teams.
The regular gatherings create a sense of responsibility — team members know they are expected to report on their progress and address issues.
This accountability ensures that team members:
Focus on their responsibilities,
Meet deadlines, and
Produce good results consistently.
The improved accountability will ultimately drive the overall productivity and success of the team.
💡 Pumble Pro Tip
Accountability is a big challenge in remote teams. To learn more about how to achieve accountability in remote settings, read our blog post:
Benefit #3: Meeting cadences enhance collaboration
The structure that meeting cadences provide also enhances team collaboration.
Teams come together at regular intervals to share insights and engage in collaborative discussions.
This consistent interaction facilitates the exchange of ideas, information, and feedback, fostering collaboration between team members.
Scheduled meetings also enable teams to plan and coordinate their efforts. Team members can collaborate and work together toward a common goal when they have an opportunity to effectively and regularly communicate.
Benefit #4: Meeting cadences increase team engagement
Increased team engagement goes hand in hand with collaboration and improved communication in teams.
The regular schedule of meetings creates a sense of routine and involvement in the team. Team members feel connected and informed.
This increases engagement, which not only improves team dynamics but also enhances motivation and commitment. Ultimately, this leads to a more productive and cohesive team that nurtures collaboration.
💡 Pumble Pro Tip
If you're interested in learning more about engagement and why it's so important in the workplace, along with interesting statistics about employee engagement, follow the link below:
Benefit #5: Meeting cadences reduce ad hoc meetings
Another notable advantage of setting meeting cadences is that it reduces the need for ad hoc meetings.
With a meeting cadence set in place, team members can better plan and allocate their time, knowing when they can expect updates.
For example, an impromptu team meeting to notify team members of a non-urgent update may not be necessary if they already have a planned meeting for the day after.
Ad hoc meetings can be disruptive — they interrupt workflow and derail productivity. Instead, team members can meet at scheduled times, ensuring that these meetings are timely and organized.
Unfortunately, unplanned meetings can also trigger symptoms in team members who suffer from mental health issues.
Ultimately, no one likes to hear the dreaded meeting ringtone when they least expect it, so setting a meeting schedule should be standard.
Benefit #6: Meeting cadences provide consistent updates
Consistent updates are another benefit of meeting cadences.
A set meeting cadence allows team members and leaders to be regularly informed about developments, changes, and issues in the team.
With consistent updates, team leaders gain a clearer picture of the status and progress of projects and tasks. Consistent communication also allows leaders to swiftly address any issues and have more informed decision-making.
The consistency of regular meetings ensures that no critical information slips through the cracks, by providing a steady flow of information.
Benefit #7: Meeting cadences cultivate relationships
Meeting cadences also benefit the interpersonal relationships between team members.
The regular interactions create a space for team members to connect on both a professional and personal level. Over time, these interactions build rapport, trust, and a deeper understanding of each other.
As team members become more comfortable sharing ideas and concerns, their relationships strengthen.
Meeting cadences offer a structured opportunity for team-building, enabling teams to not only work well together but also foster a positive work environment based on interpersonal connections.
Conclusion: Find the right meeting rhythm for your team and watch it thrive
In conclusion, the significance of meeting cadences cannot be overstated if you're trying to build a productive team of effective communicators.
Whether you're setting a weekly check-in meeting, or you're thinking about annual business review meetings, a consistent schedule empowers teams to function more effectively.
Embracing a predictable meeting schedule will:
Enable better communication,
Reduce miscommunication and disruptions,
Foster accountability, and
Promote teamwork and collaboration.
Therefore, when it comes to meetings, remember that consistency breeds productivity, and it's the key to unlocking the full potential of your team.
✉️ What are your thoughts on meeting cadences? Do you have a set schedule of meetings? Do you have any tips to share on how to set meeting cadences?
Let us know at blogfeedback@pumble.com and we may include your answers in this or future posts. And, if you liked this blog post and found it useful, share it with someone who might benefit from it.