Imagine a workplace where leadership isn't just about delegating tasks, managing projects, and enforcing deadlines.
Imagine a leader who guides team members to reach their full potential and helps them discover and enhance their talents, akin to a seasoned coach on the sidelines.
This is possible in the world of coaching leadership — a transformative approach to leadership and management.
In this blog post, we'll delve into the topic of coaching leadership, and answer the following questions:
What is coaching leadership,
What are the main characteristics of coaching leadership,
What are the pros and cons of coaching leadership,
How does coaching leadership differ from traditional leadership.
We'll also describe some prominent leaders who employ the coaching style of leadership, as well as provide helpful tips on how to become a coaching leader.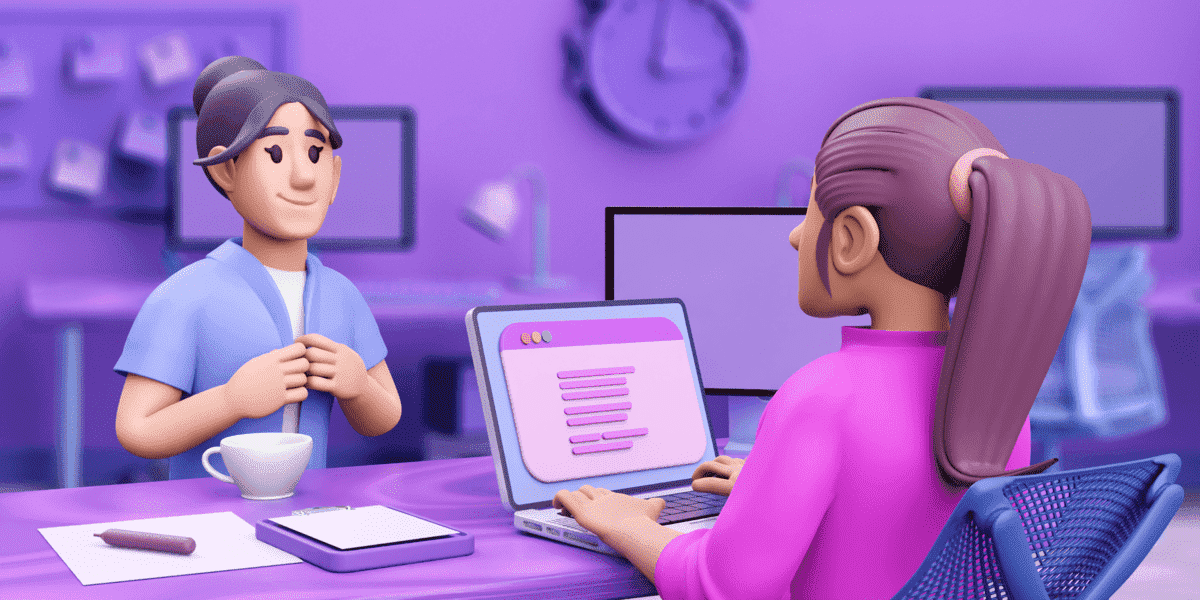 What is coaching leadership?
The coaching leadership style is a management approach focused on individual growth, skill development, and empowerment.
Leaders who adopt the coaching style of leadership act as mentors, guiding and empowering team members to achieve their full potential.
Unlike the traditional hierarchical styles of leadership, coaching leaders have a mentorship role, prioritizing:
Open communication,
Personalized guidance,
Continuous feedback, and
Individual growth.
Coaching leaders create an environment where employees feel valued, motivated, and empowered by:
Encouraging autonomy,
Setting clear goals,
Fostering collaboration.
Let's get into the characteristics of the coaching leadership style.
Coaching leadership style characteristics
We spoke to a Professional Certified Coach and Founder of Grow Better Together, Geneviève Retzlaff. She sums up the essence of coaching leadership and its characteristics: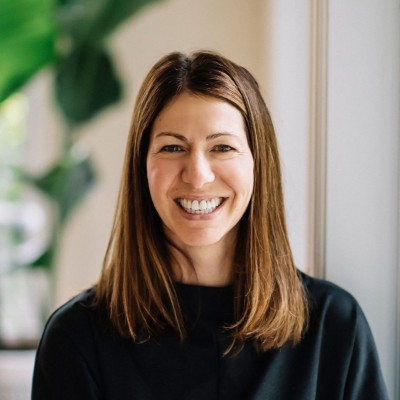 "The coaching leader leads from a place of a true desire to grow and develop their whole team and individuals who make up that team. Coaching leadership is vision and mission-driven, based on a leader's ability to provide constructive feedback and act as a role model."
Let's go over some of the characteristics of the coaching leadership model in more detail.
Characteristic #1: Individualized guidance
At the core of the coaching leadership style lies an individualized approach to every team member.
This simply means that a coaching leader looks at their team as individuals rather than as a homogenous group. Unlike all-size-fits-all approaches, coaching leaders understand that each team member is a unique individual with varying strengths, weaknesses, aspirations, and potential.
A coaching leader will make an effort to unravel these distinctive qualities and tailor their support to suit individual needs.
This kind of personalized approach cultivates a sense of trust and builds rapport between leaders and team members.
Characteristic #2: Open communication
Another hallmark of the coaching leadership style is open communication.
Coaching leaders will work on creating an environment where conversations flow freely and ideas are exchanged without hesitation.
Team members with coaching leaders are free to express their thoughts and opinions and they feel heard and valued for their contributions.
A coaching leader also recognizes active listening as an integral part of open communication.
Open communication not only strengthens interpersonal relationships but also forms the foundation for relevant and accurate guidance and feedback.
💡 Pumble Pro Tip
Leadership communication is one of the most important skills for a good leader. To learn more about communication in leadership, read our article:
Characteristic #3: Skill development
Coaching leaders also put an emphasis on individual professional development and growth.
They do this by:
Identifying areas that need improvement,
Offering targeted coaching, and
Creating an environment that encourages learning.
Coaching leaders are always looking for ways to help team members learn and thrive, through:
Seminars,
Workshops,
Courses and training, and
Additional resources.
The emphasis on skill development allows team members to thrive in their roles but also contributes to the overall success of the team and organization.
Characteristic #4: Employee empowerment
Another center-stage characteristic of the coaching leadership style is employee empowerment.
A coaching leader is committed to creating a team of confident, autonomous, and responsible contributors. This is done by empowering employees to:
Unleash their creativity and think outside the box,
Trust their expertise, and
Provide constructive feedback.
Instead of micromanaging their team members, leaders of this type will empower employees to take ownership of their work.
We reached out to a Certified Business Coach and CEO of Brass Tacks With Heart — Executive Coaching, Catherine Fitzgerald. She agrees that empowering employees to think for themselves is far more beneficial than just directing them on what to do: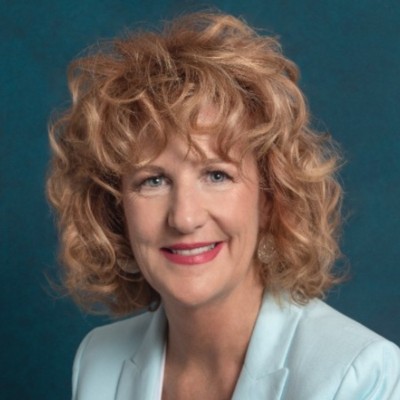 "A coaching style leader asks lots of questions and gives no answers. The questions serve as food for thought and add perspective to the situation at hand. The leader already knows the answer, but they recognize that the team will learn far more by thinking it through themselves than by being told how to do the task at hand."
When employees feel supported and empowered by their leader, they will be more engaged, motivated, and productive members of their team.
Characteristic #5: Constructive feedback and positive reinforcement
Another important principle of the coaching leadership model is constructive feedback paired with positive reinforcement.
Coaching leaders recognize that encouraging growth through constructive feedback is equally important as acknowledging achievements.
Constructive feedback is specific, actionable, and tailored to help the individual improve their skills and performance. Coaching leaders are great at identifying areas that need improving and helping team members work on these areas by providing feedback.
Furthermore, coaching leaders are aware of the importance of positive reinforcement and recognizing team members for their contributions.
Acknowledging achievements and celebrating wins boost morale and motivation in teams. Coaching leaders openly celebrate successes, because they know it will inspire team members to consistently improve and excel.
This dual approach of constructive feedback and positive reinforcement nurtures an environment of continuous improvement.
Characteristic #6: Personal relationships
Coaching leadership is also characterized by genuine connections between leaders and team members.
Coaching leaders are aware that trust and empathy are essential for effective mentorship and growth, and this can be built by fostering personal relationships.
Leaders who value the coaching approach take time to understand individuals on a deeper level — their aspirations, challenges, and unique qualities. This approach helps leaders:
Provide tailored guidance,
Encourage team members to be open and honest,
Create a culture of mutual respect and healthy communication.
Coaching style of leadership examples
Now that we've covered the characteristics of the coaching leadership style, we can explore real-life examples of coaching leaders who've had great success while implementing this style of leadership.
As the name suggests, many sports coaches have used this style of leadership with their teams. However, it is also beneficial in various other areas of business.
So, let's see how the coaching leadership style benefited the following leaders.
Example #1: Phil Jackson, NBA Coach
The legendary basketball coach, Phil Jackson, is the epitome of the coaching leadership style.
As the Head Coach of the Chicago Bulls and later the Los Angeles Lakers, Jackson's leadership was characterized by the coaching style principles.
He seamlessly blended his expertise in the sport with a real understanding of each of his players. He made time to understand each player's strengths, weaknesses, personalities, and potential.
With the nickname "Zen Master", it's clear that he was inspired by Eastern philosophies. This included emphasizing mindfulness, teamwork, and player empowerment.
Jackson empowered players to immerse themselves in the sport and their respective roles on the court. He also had the ability to connect to each player and tailor his guidance to the needs of the player. Open communication and respect also contributed to his successful style of leadership.
Jackson believed that coaches should inspire intrinsic motivation rather than forcing their own opinions:
"You can't force your will on other people. If you want them to act differently, you have to inspire them to change themselves."
Jackson's coaching style helped his teams win numerous championships, and he also won many awards for his coaching expertise.
Example #2: Bill Campbell, Business Executive and Coach
Bill Campbell, also known as "The Coach of Silicon Valley", embodied the coaching leadership style and had a remarkable impact on some of the world's most influential tech leaders.
He was a mentor to industry giants such as Steve Jobs, Larry Page, and Eric Schmidt. Campbell's approach was marked by his genuine care for his mentees, both in their personal and professional lives.
Campbell combined his experience as a former football coach with a real understanding of business and used his knowledge to guide and support the people whom he advised.
The coaching leadership style Campbell used focused on:
Building strong relationships,
Offering honest feedback, and
Encouraging risk-taking.
Here's what Campbell had to say about the role of a leader:
"Leadership is about recognizing that there's a greatness in everyone, and your job is to create an environment where that greatness can emerge."
Campbell has not only won awards for his leadership and mentorship skills, but he also lives on through awards that bear his name and are given to individuals who excel at leadership.
His extraordinary leadership skills earned him a lasting legacy as a coaching leader who played an essential role in shaping the landscape of Silicon Valley's success.
Example #3: Sir Alex Ferguson, Soccer Manager
Another example of coaching leadership is the iconic soccer manager, Sir Alex Ferguson. He led Manchester United for 26 years and won 38 trophies with his team.
Sir Alex Ferguson was knighted in 1999 for his exceptional service to the game of soccer.
His coaching style was marked by:
Tactical brilliance,
Commitment to nurturing individual growth.
Sir Alex Ferguson focused on building strong relationships with his players and providing support for each team member's needs. He had the ability to instill discipline and motivation while fostering a sense of teamwork and belonging. He created a culture of high standards and honest communication.
Sir Alex Ferguson knew the importance of pointing out mistakes, but doing it at the right time:
"You can't always come in shouting and screaming. That doesn't work. No one likes to get criticized. But in the dressing room, it's necessary that you point out your players' mistakes. I do it right after the game. I don't wait until Monday; I do it, and it's finished. I'm on to the next match. There is no point in criticizing a player forever."
One of the best players of all time, Cristiano Ronaldo, owes a part of his success to Sir Alex Ferguson. Ronaldo was quoted as saying this about his former manager:
"For me, Sir Alex Ferguson is like a father in football. He helped me a lot, taught me many things, and he had a big role because of the relationship that we had; we still keep in touch all the time, and he's an unbelievable person."
Under the guidance of Sir Alex Ferguson, his team, as well as numerous talented players, achieved unparalleled success. Through his leadership skills, Sir Alex Ferguson built his legacy as one of the true legends of the game.
Example #4: Satya Nadella, CEO of Microsoft
Satya Nadella, the CEO of Microsoft, has been recognized as an exceptional leader.
His leadership style is characterized by:
Empathy,
Innovation, and
Growth.
As a leader of one of the world's largest companies, he has successfully created an empowering and collaborative work culture within his teams. Nadella tries to deeply understand the diverse needs of his employees, and tailor his guidance accordingly.
Nadella understands the importance and power of listening as a leader:
"Listening was the most important thing I accomplished each day because it would build the foundation of leadership for years to come."
Microsoft's mission statement has been revised under Nadella, and now includes the promise to "empower every person and every organization on the planet to achieve more." This quote alone shows the direction of Nadella's leadership.
In accordance with the coaching leadership style, Nadella encourages:
Open communication,
Different perspectives,
Continuous learning, and
Empowering employees.
Nadella's approach harnesses the potential of individuals while promoting shared values within the company. Under his leadership, Microsoft has grown even further, and he remains one of the most prominent leaders in the tech industry today.
💡 Pumble Pro Tip
Nadella knows the importance of empathy in workplace communication. If you want to learn more about emphatic communication, read our article linked below:
Example #5: Sir Richard Branson, Founder of the Virgin Group
The charismatic entrepreneur and Founder of the Virgin Group, Sir Richard Branson, is renowned for his dynamic leadership style. He's the second person on our list to be knighted by the United Kingdom for his exceptional service to his field.
Branson's leadership style is characterized by his:
Risk-taking mentality,
Commitment to empowering employees, and
Adventurous spirit.
Branson believes that good leaders should immerse themselves in their business and lead by example. He also has an open-door policy that encourages open communication and new ideas. Branson values input from his team members and encourages creativity and innovation.
His leadership style reflects his belief that business success is achievable by:
Here are a couple of words by Branson about his style of leadership:
"Train people well enough so they can leave, but treat them well enough so they don't want to."
Branson has established himself as a successful entrepreneur in various ventures spanning from the music industry to space travel.
Coaching leadership pros
By now, you understand the main principles behind the coaching leadership style, and what it looks like in action.
But, why would you want to adopt this style of leadership into your management style? Well, there are plenty of benefits to the coaching leadership style.
Let's look at some of them.
Benefit #1: Coaching leadership encourages employee empowerment and independence
Employee empowerment stands as one of the core principles of the coaching leadership model, as we've already covered. However, it can also be viewed as a huge benefit to the coaching leadership style because it promotes independence.
Namely, empowered employees are confident, responsible, and accountable. When employees are empowered to learn, be creative, and make decisions, they become motivated to take ownership of their work and be proactive.
Our contributor, Catherine Fitzgerald, also believes that employee independence is important: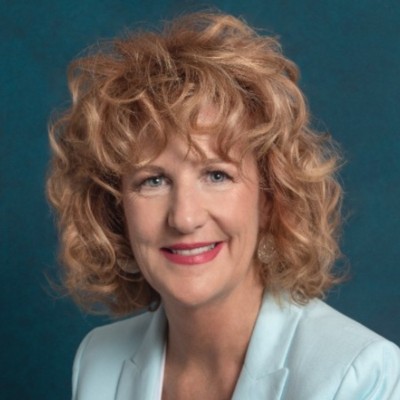 "A coaching leader's goal is not to create clones of themselves but to spot and develop the individual gifts in each team member. A coaching leader strives to empower and develop the team's ability to think, to grow individually and collectively, and to become problem solvers with the necessary perspective to create sound solutions for complex challenges."
Benefit #2: Coaching leadership values continuous learning and development
The coaching leadership style focuses on the growth and development of each team member.
Coaching leaders empower employees to embrace new challenges and seek out learning opportunities. Through personalized guidance, team members are encouraged to expand their knowledge, skills, and capabilities.
The ongoing development pushes team members to excel in their current roles and also prepares them for greater contributions in the future.
The coaching leadership style encourages team members to continuously improve upon their skills, which benefits both individuals and the overall organization.
Benefit #3: Coaching leadership leads to enhanced performance and productivity
Coaching leadership can also enhance performance and improve productivity.
The personalized approach inspires team members to reach their full potential, making them more productive and motivated at work.
Employees who feel empowered and valued are more likely to be engaged, which translates to a higher level of commitment to their work.
The increased dedication, along with the culture of learning and development, results in improved performance and productivity of team members.
Coaching leaders successfully tap into the intrinsic motivation of each team member, which fosters an environment where excellence is pursued and consistently achieved.
Benefit #4: Coaching leadership increases employee engagement
Employee engagement goes hand in hand with increased productivity and performance.
The coaching leadership style creates an environment where team members feel valued and connected to the company's goals. They are also involved in decision-making and their opinions are welcome and valued.
This increased involvement leads to a genuine commitment to the team's success and increased engagement. It also improves job satisfaction.
The coaching leadership style produces teams that are not only productive but also engaged and dedicated to contributing to the success of the organization.
💡 Pumble Pro Tip
Why is it important for employees to be engaged? How can you, as a leader, make sure your team members are engaged and motivated? Learn more about how to improve employee engagement by following the link below:
Benefit #5: Coaching leadership promotes a positive work culture and strong relationships
The coaching leadership style is also beneficial to building a healthy work culture and positive interpersonal relationships in the team.
Coaching leaders create an environment built on a foundation of:
Trust,
Mutual respect,
Understanding, and
Collaboration.
This foundation lays the groundwork for meaningful relationships and an open space for sharing ideas, concerns, and feedback.
Furthermore, a sense of camaraderie that is created between team members enhances teamwork and collaboration.
The coaching leadership style values individuals for their unique contributions, and this leads to a sense of importance and belonging in the team.
All together, this creates a positive work environment that fosters teamwork and strong relationships between team members.
Benefit #6: Improved communication
The crucial benefit of the coaching leadership style, which drives all other benefits, is improved communication between team members and the leader.
Coaching leaders practice a transparent and open communication model by prioritizing:
Open dialogue,
Active listening,
Respect for different ideas.
Improved communication will lead to a better understanding of goals, expectations, and roles in the team. Team members feel encouraged to voice their concerns and questions, and this decreases the chance of miscommunication between team members.
Also, if you want to foster collaboration in your team, improved communication is the first step in the process.
The personalized guidance and feedback ensure that messages will resonate with each team member, leading to more meaningful interactions and a shared understanding of goals.
Ultimately, improved communication will benefit your team and the organization by way of smoother workflows, stronger relationships, and a collaborative work environment.
💡 Pumble Pro Tip
If communication is ineffective, teams and individuals can't perform to their full potential. If you want to improve team communication, click the link below:
Coaching leadership cons
Although the benefits of the coaching leadership style are abundant, there are a few disadvantages to it.
Before adopting this leadership style for all its best sides, think about the weaknesses listed below and whether they are manageable for you and your team.
Weakness #1: Coaching leadership can be time-consuming
Coaching leadership is, by its individualized nature, time-consuming. Coaching leaders invest a considerable amount of time to:
Analyze individual performance,
Offer personalized coaching,
Provide meaningful feedback, and
Nurture personal relationships with team members.
Coaching leaders want to understand the strengths, weaknesses, goals, and challenges each team member faces, and this takes time, patience, and a genuine interest to connect.
Furthermore, coaching leaders are also mentors who want their team members to learn and develop their skills. Ongoing mentoring and providing resources for professional development also require a significant amount of time.
Weakness #2: Coaching leadership can be ineffective with resistant employees
Another factor to consider before adopting a coaching leadership style is whether this style will suit your team members.
Some team members may resist or struggle to adapt to this kind of leadership approach, particularly if they are accustomed to more directive leadership styles. The coaching style may seem like a slower or less authoritative method of guidance, and this may not suit everyone.
Overcoming resistance requires patience, clear communication, and adaptability.
In certain cases, the coaching leader may have to modify their approach and find a happy medium between the wanted leadership style and what their team member feels comfortable with.
Balancing the coaching leadership style with situational leadership when needed is essential to engaging resistant employees and introducing them to the benefits of the coaching style.
💡 Pumble Pro Tip
If you're met with resistance when trying to implement the coaching style of leadership, it doesn't necessarily mean you're dealing with a difficult person. However, we've all had situations when we've had to deal with difficult people in the workplace. To learn more about what to do in those situations, read our article:
Weakness #3: Coaching leadership can lead to overreliance on the leader
With the coaching style being akin to mentorship in many ways, a potential drawback can be team members who become overly reliant on their leader for guidance and decision-making.
The nurturing nature of this style of leadership can inadvertently lead to team members seeking constant direction and solutions from their leader. This dependency can:
Hinder employees' growth,
Slow down work and decision-making, and
Negatively affect problem-solving and independence.
What's more, overreliance on the leader places a significant burden on the leader's time and resources.
To avoid this issue, coaching leaders must strike a balance between providing enough support while also encouraging self-sufficiency.
In the words of Fitzgerald, a coaching leader should be a "question person" to avoid overreliance issues: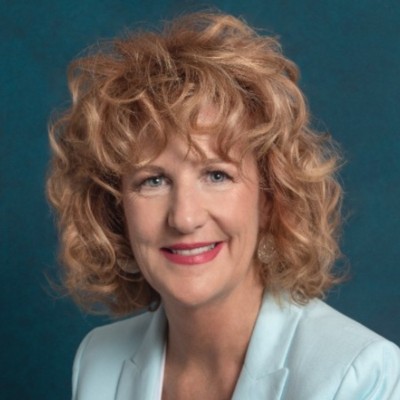 "Stop being the answer person. If you are the answer person your team will always be seeking your insight, 'the correct answer', rather than processing the details and solving it as a team.
Start being the 'question person'. If you are the question person, you will create a team that thinks through the challenges and brings you solutions."
Weakness #4: Coaching leadership can raise equity and fairness concerns
Another way this individualized approach to leadership can backfire is by creating equity and fairness concerns in the team.
Offering personalized coaching and guidance can be perceived as favoritism by others, especially if certain team members need more support than others. Team members may question why certain individuals receive more coaching or resources than others.
This can lead to feelings of resentment and a sense of unfair treatment.
Coaching leaders need to be transparent and open about their approach and clearly communicate the reasons behind their actions. Furthermore, coaching leaders should take care to provide equal opportunities for growth and development to all team members.
Weakness #5: Coaching leadership can lead to burnout
As we've already covered, coaching leadership is time-intensive and demanding on the leader. Consequently, a potential problem leaders could face is burnout.
Managing a large team or addressing complex challenges using this personalized and involved style of leadership can take a toll on the leader.
The commitment to continuous improvement, support, and guidance can be physically and emotionally demanding.
All of this can lead to exhaustion, burnout, and an unhealthy work-life balance for the leader.
To mitigate burnout risks, coaching leaders can:
Establish and enforce clear boundaries,
Delegate responsibilities, and
Prioritize self-care.
By finding ways to care for themselves and maintain a healthy work-life balance, coaching leaders can continue to inspire growth without compromising their own mental health and well-being.
Weakness #6: Coaching leadership can slow down decision-making
As the coaching leadership style places emphasis on open dialogue and collective input, decisions may require more time due to the inclusive nature of discussions.
This approach is valuable for considering different perspectives and cultivating creativity, but it can slow down decision-making, especially compared to more traditional leadership styles.
Catherine Fitzgerald uses the tortoise and the hare analogy to explain the potential weakness of the coaching leadership style: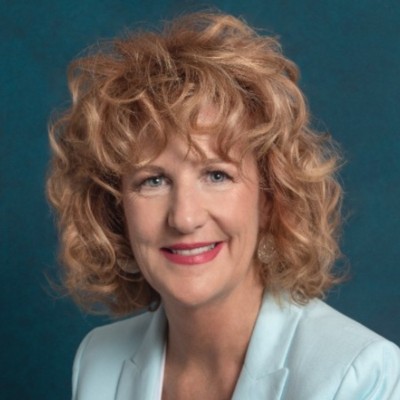 "A coaching leader who is using the task to add skills to their team may be perceived as working slower than leaders who are task-focused. It is the story of the tortoise and the hare. The hare may accomplish the task, but his team may not have gained any skills that would allow them to work more independently. As a result, the leader will be the answer person forever."
Although this is not always a drawback, it can become a problem in urgent or critical situations.
Balancing team member involvement in decision-making processes and efficient work dynamics is important to learn as a coaching leader.
Coaching leadership style vs. traditional leadership style
To better understand the intricacies of coaching leadership, we can compare it to the traditional style of leadership with the help of the table below:
Characteristics
Coaching leadership style
Traditional leadership style
Focus
– Individual growth
– Skill development
– Employee empowerment
– Hierarchical structure
– Authority
– Organizational goals
Authority
Leaders encourage two-way communication and don't use their authority to force employees to comply with their wishes
Leaders use their authority as leverage to influence employees
Motivation
Internal motivation (common goals, relationships, engagement)
External motivation (promotions, bonuses, days off)
Communication
– Open and two-way communication
– Active listening
– More directive and top-down
– Leaders providing instructions and expecting compliance
Guidance
Leaders act as mentors, offering personalized guidance and support to help employees enhance their skills and achieve goals
Leaders provide less individualized guidance, focusing more on setting objectives and monitoring results
Autonomy
– Employees are empowered to make decisions and take ownership of their work
– Accountability and self-motivation are valued
– Employees have less autonomy
– Leaders make most decisions and closely manage tasks
Feedback
– Regular and constructive feedback
– Continuous learning and improvement
– Less frequent feedback
– Focused on performance evaluation rather than growth
Goals
Long-term development and growth
Short-term and immediate results
Here's how Dr. Alice Chan, a Principal Executive Coach and Consultant at WISE Executive Coaching and Consulting, describes the difference between the two styles: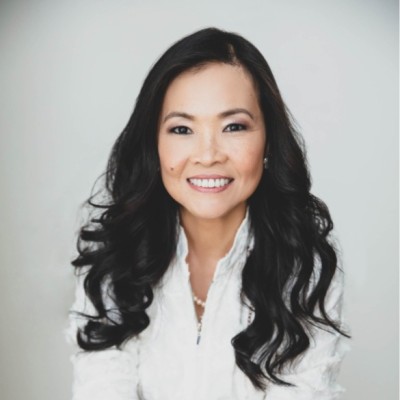 "Unlike the traditional leadership model that has leaders as managers issuing directions to their subordinates, coaching leaders act as facilitators. They:
Are clear with the mission, purpose, and goals guiding the team's work,
Involve their teams in defining work plans, so there's a sense of ownership,
Ask questions to empower team members to problem-solve together, as opposed to the old model of treating them as order-takers, and
Empower and motivate employees to show up as and with their best because trust is there."
Tips on how to be a better coaching leader
By now, you're probably interested in the coaching style of leadership. With our tips and expert opinions, you should be able to better understand and implement coaching leadership into your leadership style.
Let's go over some tips.
Tip #1: Be self-aware and shift your mindset
The first step to becoming a coaching leader is to assess your current leadership style.
Think about how you manage your team on a daily basis and how that fits into the coaching leadership style. Reflect on your strengths, weaknesses, and patterns of communication with your team.
You can also seek feedback from your team to gain more insight into your leadership style. Be prepared to hear differing opinions and embrace the honest feedback you get from those who know your leadership style best.
Prepare for challenges along the way, as shifting your mindset to a different style of leadership isn't always easy. Embrace these challenges, and use them as an opportunity to learn and grow as a leader.
Tip #2: Practice active listening
A practical skill you can start learning right away is active listening. It's an integral part of healthy and productive conversations and one of the most important skills to master for any leader, especially for the coaching style of leadership.
Create an environment of focused attention during conversations.
Eliminate all distractions and give your full attention to the conversation.
Maintain eye contact, nod, and provide verbal cues to signal your engagement.
Pay attention to body language, tone of voice, and emotions to gain a full understanding of what's being said.
Encourage team members to elaborate on their thoughts and feelings by being attentive and asking open-ended questions.
As a leader, you probably want to offer immediate solutions and solve problems. However, be careful not to interrupt with quick solutions, but rather allow space for team members to express themselves fully.
💡 Pumble Pro Tip
Active listening is a skill we can all work on. To learn more about active listening and why it's so important in the workplace, follow our guide:
Tip #3: Foster relationships
Building strong interpersonal relationships with team members is key to the success of the coaching leadership style.
Get to know your team — their individual aspirations, thoughts, and challenges. Show genuine interest in their lives — both professional and personal.
Furthermore, make sure to regularly engage in one-on-one discussions with team members to provide guidance and feedback tailored to their individual needs.
Remain open to communication and try to create a safe space for sharing ideas and concerns.
Acknowledging achievements will also strengthen relationships. Don't forget to celebrate accomplishments and praise your team members for their contributions.
All of this will help you create and nurture bonds within your team and help you become a better coaching leader.
Tip #4: Provide constructive feedback
Another essential skill for leaders is knowing how to provide constructive feedback.
Although the coaching leadership style focuses on personalized feedback, you shouldn't make it about the person — focus on the behavior or actions rather than the individual.
Frame feedback in a positive and constructive manner and focus on the opportunities for growth. Offer actionable suggestions for improvement and set goals for future progress.
Encourage team members to reflect on their performance and engage in two-way conversations about their work.
As a coaching leader, you should provide regular feedback, not only the formal required evaluations. This will maintain an ongoing opportunity for development.
Tip #5: Encourage skill development
A coaching leader will always make sure their team members are continuously improving and growing. Constructive feedback is the first step in this process. When you've identified what needs to be improved, you can coach your team members and offer opportunities for growth.
As a leader, you can personally offer coaching and mentoring to team members who need it.
You can also seek out opportunities for your team members to develop, such as seminars, workshops, and courses.
Provide support as they work towards their goals and make sure to encourage team members to take on challenges and seek out opportunities for growth on their own.
By actively promoting skill development, you create a culture of continuous improvement, which helps team members excel at their roles.
Tip #6: Be open to change
The nature of this leadership style is one of constant change and improvement. Therefore, you need to be willing to adapt.
You need to be prepared to adjust your approach based on the individual needs of your team members. You also need to be able to adapt to different situational demands.
Furthermore, you should be willing to receive feedback from your team members. Use their opinions and suggestions to refine your leadership style.
As a coaching leader, shift your mindset and embrace change as an opportunity to evolve.
Tip #7: Invest in your coaching skills
Last but not least, make sure you're constantly seeking out opportunities to hone your coaching leadership skills.
The classes, seminars, and workshops you recommend to your team members can also benefit you.
As a coaching leader, you can focus your attention on resources that can help you with:
Coaching techniques,
Active listening,
Constructive feedback.
You can also seek out guidance from more experienced coaching leaders who can provide insight and feedback.
As a leader who values continuous learning, you should stay on top of the latest leadership literature to further enhance your leadership skills.
As a coaching leader, you seek out opportunities for your team members' growth wherever you can. However, don't forget to invest in your own skills and try to actively seek out opportunities for your own development.
Conclusion: Become a coaching leader and watch your team excel
Now that you know everything about the coaching leadership style, you can start implementing it into your management practices.
To recap, here are the most important principles you need to stick to to be a coaching leader:
Get to know your team,
Provide personalized feedback,
Practice open communication,
Encourage professional development,
Empower employees to own their work, and
Adapt your approach according to each individual team member.
These practices are at the heart of coaching leadership, and by following them, you can transform your leadership style and reap the benefits.
✉️ What are your thoughts on coaching leadership? Do you have any tips to share on how to be a better coaching leader?
Let us know at blogfeedback@pumble.com and we may include your answers in this or future posts. And, if you liked this blog post and found it useful, share it with someone who might benefit from it.