Did you know that diverse and inclusive organizations are 8 times more likely to achieve better business results than others?
Furthermore, did you know that inclusive teams have 2 times higher chances of reaching financial goals?
Sounds good, doesn't it?
By creating diversity, companies become more adaptable and resilient to market changes because of plenty of different ideas and thoughts their employees can offer.
However, to achieve this, employees must first embrace workplace diversity and undergo diversity training to make everything function well in a diverse collective.
To help you understand the concept of diversity training, we have provided answers to some essential questions, such as:
What does diversity training mean?
What are the basic types of diversity training?
What is the importance of diversity training?
How to implement diversity training?
Let's dive into it!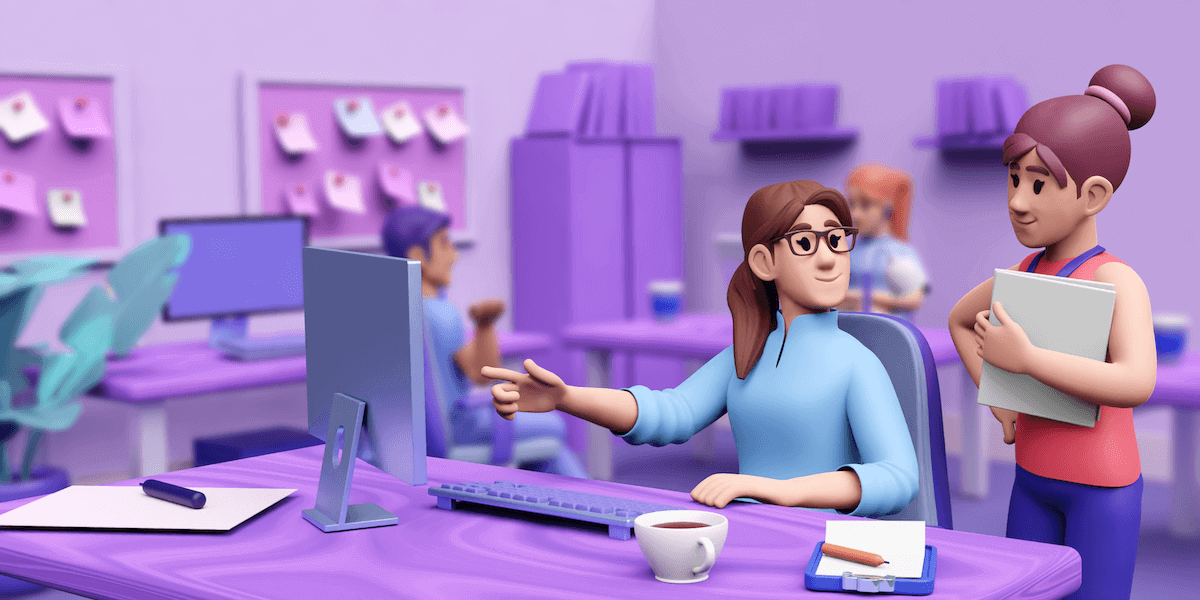 What is diversity training?
Diversity training is a process in which a professional learns more about the importance of diversity in the workplace and embraces the uniqueness of each team member.
Moreover, diversity training helps employees integrate into a team more quickly.
Thanks to diversity training, employees also learn more about:
The benefits of challenging the formed beliefs and unconscious biases,
The importance of recognizing and fighting any kind of harassment or discrimination,
The best ways to boost colleagues' morale,
The importance of contributing to the inclusive workplace on a daily basis, and
The colleagues of different backgrounds.
Let's say that your company has hired someone who has never had an opportunity to work with people from different cultures and backgrounds.
Naturally, they would need time to understand how things are going in the new environment.
So, to help them appropriately adapt to the new environment and reduce the time they need to get the ball rolling, there is a diversity training program in place to expedite this.
Thanks to the diversity training, the new employees would adapt quickly, and most importantly, they will embrace the diverse and inclusive culture.
💡 Pumble Pro Tip
To learn more about the power of words in a diverse workplace, check out the following article:
What are the types of diversity training?
Since diversity training is about meeting all the ins and outs of workplace tolerance and understanding, specific diversity training types exist.
Some are there to help employees learn about the basics of diversity, while others serve to foster tolerance and understanding not only in the workplace but in the community, as well.
Let's take a look at 5 diversity training examples.
#1: Basic workplace diversity training
This type of training is intended for learning about the fundamental principles of diversity in the workplace.
After completing the basic workplace diversity training, a professional should be more empathetic and respectful towards colleagues.
The company HR (team) usually holds a few one-on-one meetings during which employees can learn more about the following topics:
Anti-racism,
Anti-sexism,
Gender equality,
Freedom of sexual orientation,
Cultures in the workplace, and
Multigenerational workplace concept.
💡 Pumble Pro Tip
Basic diversity training and learning about empathy should be intended for more than just the employees.
Leaders should also learn more about it and eventually try to include what they learned in their leadership style.
Here is a useful article that might be helpful for all those who don't want to only preach about empathy, but practice it, as well:
#2: Diversity awareness training
Once an employee is familiar with the basic principles of diversity and tolerance, it is paramount for them to learn more about their colleagues with different backgrounds.
That's where the awareness training steps in.
While learning about the members of various minority groups represented in a team through the awareness training, an employee:
Listens to their stories,
Acquires knowledge about their identity, and
Familiarizes herself or himself with the main problems they might face daily.
After a professional completes the awareness training, they should know to:
Respect every coworker's identity,
Praise the differences in the team,
Find the middle ground with everyone and enhance productivity, and
Fight prejudice.
💡 Pumble Pro Tip
Awareness training contributes to the overall positive atmosphere in the workplace. To learn more about quality workplace atmosphere, check out the following article:
#3: Advanced diversity training
Constantly broadening the knowledge about diversity is one of the most critical factors for mitigating and preventing workplace discrimination.
Hence, for all those employees who have completed the fundamental diversity and awareness training, there is an opportunity to take a step further — by completing the advanced diversity training.
In other words, advanced diversity training is a sequel to awareness training.
During the advanced diversity training, the employees will learn how to prevent and proactively fight discrimination everywhere it appears.
Advanced diversity training encompasses:
Understanding the effects of unconscious biases,
Preventing stereotyping and microaggressions in the workplace,
Fostering teamwork and communication,
Learning more about cross-cultural communication,
Identifying potential oppression and discrimination, and
Applying the acquired knowledge in other spheres of life.
Therefore, thanks to advanced diversity training, employees can forward knowledge about diversity and tolerance from the internal organization to society.
💡 Pumble Pro Tip
Advanced diversity training improves psychological safety in the workplace.
To learn more about it, check out our article:
#4: Virtual reality diversity training
2021 was a breaking point in corporate diversity training.
Well-off companies, such as Google, Amazon, and eBay, were test partners in virtual reality diversity training.
Diversity training in virtual reality can be performed on smartphones, computers, laptops, or VR headsets.
By taking part in it, employees will get almost first-hand experience of how it is to be oppressed and discriminated against.
Since they also have the option to choose the response, participants will feel how hard it is to choose the right answer in such unpleasant situations.
Their avatar can be exposed to any kind of discrimination, but it can also be a simple bystander who witnesses an unpleasant situation.
In addition, by being a bystander witnessing discrimination, a professional trains their reaction if they ever witness anything similar in real life.
VR diversity training might become a real game changer in diversity and inclusion training since it is the most practical solution for experiencing what others might face and raising awareness about discrimination.
Most importantly, it is proven that the VR experience increases empathy, which is one of the biggest contributors to the overall positive atmosphere in the workplace.
#5: Remote diversity training
Since many companies have embraced full remote or hybrid work models, and as a result, business communication trends have changed, professionals must undergo some training online.
Diversity training is no exception.
Our contributor, Dominic K. Hawkins, Founder and Principal at Factotum, who specializes in communication and public relations, confirms that delivering quality online diversity training might be tough, but, according to him, it is still doable: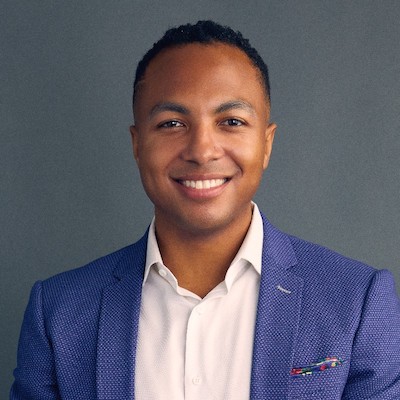 "Remote diversity training — like some pieces of training delivered remotely — can be somewhat hampered by virtual facilitation if not optimized, but it is still important to create these learning touchpoints."
In any case, thanks to various business communication platforms that feature video conferencing, such as Pumble, creating and taking online training has never been easier.
Just follow the steps below.
Step #1: Create a remote training program
Remote training programs should encompass everything needed for effective diversity training.
Hence, only experienced HR professionals should create a remote training program because they know what to include and how to devise a successful communication approach.
They know what aspects require more attention and how to overcome potential struggles.
Also, they have the skills to observe whether the professional understands what is being said or if they need additional explanation.
Step #2: Combine remote and on-site training
No one likes forced diversity training at work.
Hence, it is essential to make a professional interested in what you have to say and explain the benefits of on-site training.
For example, a professional can undergo basic diversity training remotely, but appear in person for diversity awareness and advanced diversity training.
That way, they will combine theory and practice.
Step #3: Test knowledge about diversity
Now, when professionals have learned something new and potentially even meet with someone from a minority group, the learning process should not stop.
When someone works remotely, they might not be in touch with their colleagues.
As a result, they might forget what they have learned about cultural differences and interpersonal communication.
Therefore, HR should conduct occasional diversity audits via virtual meetings, ask diversity-related questions, and check if professionals' stances or attitudes have changed.
Furthermore, HR professionals and managers could schedule (if possible) a week of on-site work to assess employees' attitudes towards others and see how they work in a team.
💡 Pumble Pro Tip
To make remote diversity training as effective as possible, implement some of the advice mentioned in the following articles:
Is diversity training required by law?
No, diversity training is not currently required by law anywhere in the world.
Dominic shares that he would never prefer diversity training to become mandatory because it wouldn't produce the desired results: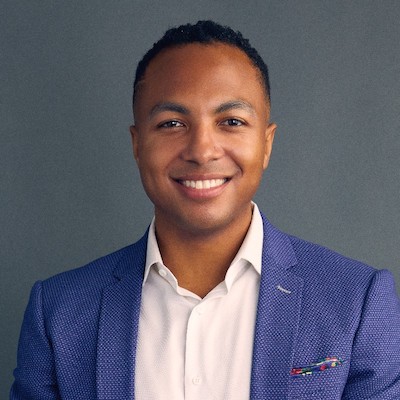 "Diversity training should never be mandatory, as it tends to breed resentment in employees who feel like they are being 'forced' to think a certain way."
According to Dominic, there are better methods to incentivize professionals to learn more about diversity: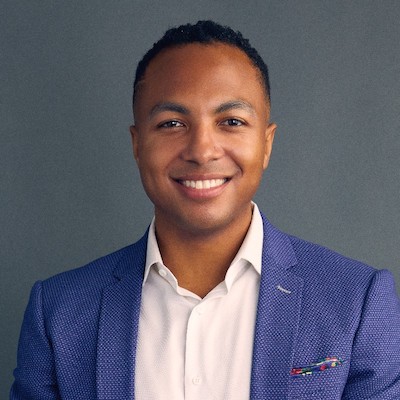 "Diversity training is much more palatable when considered voluntary. Instead of making it mandatory, companies should incentivize the timely completion of diversity training. For example, through gift cards, reward points, or paid time off."
In any case, according to a study conducted by World at Work, 83% of companies in the USA, perform some kind of activities intended to raise awareness about diversity, equity, and inclusion.
The results confirm US companies are aware that every initiative spreading the word about diversity and inclusion is welcome.
Furthermore, it leads to various benefits about which we will learn more below.
What are the benefits of diversity training?
Many businesspeople still ask: "Why is diversity training important?" or "What do we get by spending precious time on diversity training?"
The answers are embodied in the following list of concrete benefits of diversity training.
Benefit #1: Diversity training increases employee engagement and retention
According to one of our contributors, Beth Castle, a Managing Editor at InHerSight, one of the most essential benefits of diversity training is the fact that it fosters employee engagement and retention.
Beth says: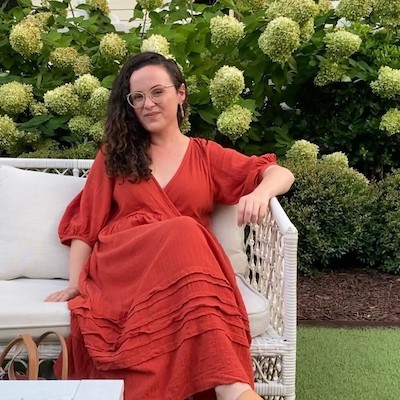 "In terms of business, diversity training can influence employee engagement and retention, and there's tons of research out there about how having more diverse teams boosts the bottom line, makes teams more creative, and overall, creates happier workplaces."
Indeed, various studies about diversity and inclusion in business confirm that diverse teams outperform homogeneous ones.
An HR Generalist at CAKE.com, Ena Popovic, has a similar opinion. She adds: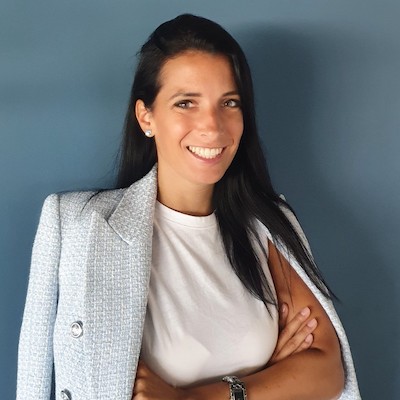 "When employees feel accepted, respected, and valued for who they are, that results positively in their engagement, productivity, and motivation. Also, if an employee feels satisfied in a company that values their effort, there is less chance that they will think of leaving it."
Benefit #2: Diversity training stops conflicts before they happen
Nobody likes workplace conflicts.
They hinder employee productivity and contribute to a negative atmosphere. We should avoid them at all costs.
One of the ways to stop conflicts in teams is to undergo diversity training.
Our contributor, Ena Popovic, explains: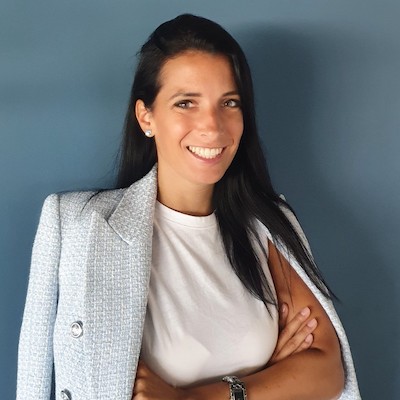 "Better understanding of our employees' or colleagues' backgrounds could prevent some conflict situations or contribute to constructive conflict resolution."
Hence, to avoid conflicts, learn more about the people you work with.
As stated above, the best way to learn about them is through awareness and advanced diversity training.
💡 Pumble Pro Tip
Professional disagreements are common in the workplace.
However, they should never become a serious problem or cause a conflict between employees.
Hence, to learn how to disagree at work professionally, check out the following article:
Benefit #3: Diversity training results in attracting talents
Talented professionals want to work in companies that embrace diversity and allow individuals to grow.
Hence, it is essential to constantly work on creating a positive and tolerant atmosphere by implementing diversity training.
As an experienced HR professional, Ena Popovic confirms that a company will be more attractive if it has a clear positive stance on diversity: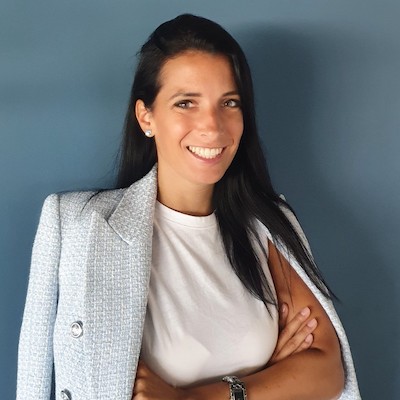 "A company that promotes diversity will be more successful at attracting talent who share the same or similar values."
The recent trends in the job market confirm Ena's words.
Research conducted by the British Psychological Society states that 50% of job-seekers think of diversity as an important social issue and want to hear the employer's stance on that topic.
On the other hand, many would say that for Millenials and Gen Z, a diverse workplace is not a preference, but a requirement.
Benefit #4: Diversity training increases the company's revenue
Diverse, tolerant, and inclusive companies earn more — and that is a fact.
Let's look at the results of the study that compared the financial results of more diverse and homogeneous companies:
Racially diverse companies had 15 times higher revenue than those with the lowest levels of racial diversity.
Companies that foster gender diversity earned $599.1 million more than those in which gender diversity is not the top priority.
Companies with racially diverse staff had an average of 35,000 customers, while more homogeneous teams had around 22,700.
Bearing in mind Deloitte's research mentioned before, which states that diverse corporate teams have a 2 times better chance to reach financial goals, we get solid proof that fostering and training diversity in the workplace increases the company's revenue.
Benefit #5: Diversity training is the right thing to do
In the era of increased divisions and fights over sensitive topics, we intuitively know that diversity must be preserved.
Giving equal opportunity and treatment to employees regardless of their skin color, background, or identity is just the right thing to do.
Beth Castle states that doing the right thing should be everyone's primary motive for organizing diversity training: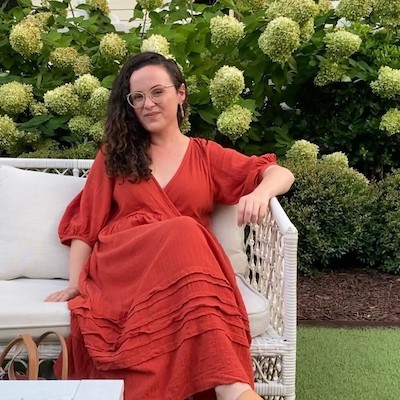 "First and foremost, diversity training is the right thing to do. We all should want to treat people with more respect and kindness and understand how their experiences differ from our own."
Dominic K. Hawkins agrees that learning about others is essential and beneficial in the long run: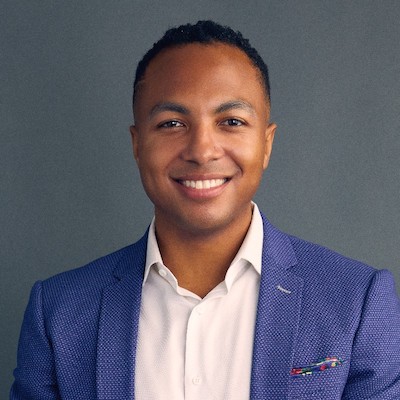 "When implemented correctly, workplace diversity training can help illuminate the perspectives and values of people different from ourselves. Therefore, it can help drive innovation and new solutions, decrease discrimination, and foster increased accountability."
How to implement diversity training for managers?
We don't want the world to become an Orwellian place where "everyone is equal, but some are more equal than others".
Hence, managers must undergo the same diversity training as employees.
Our contributor, an HR Generalist at CAKE.com, Aleksandra Babic, highlights the importance of managers completing the diversity training: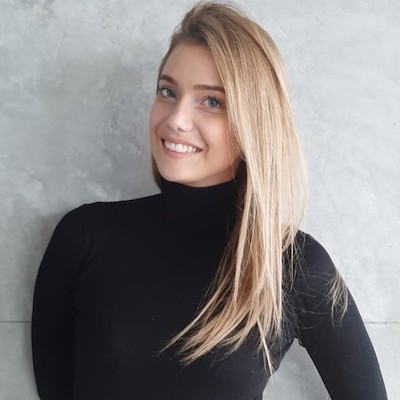 "If a company really wants to promote diversity as its core value, it is paramount for management and people in higher positions to be familiar with this subject. Managers' attitudes and communication skills serve as examples to other employees and have a huge impact on the promotion of company culture. That's why they need to undergo various inclusion-related training programs."
However, the diversity training topics may differ a little, since the nature of managers' positions might be different from employees'.
Beth Castle pinpoints that managers should pay more attention to communication and a better understanding of employees' needs: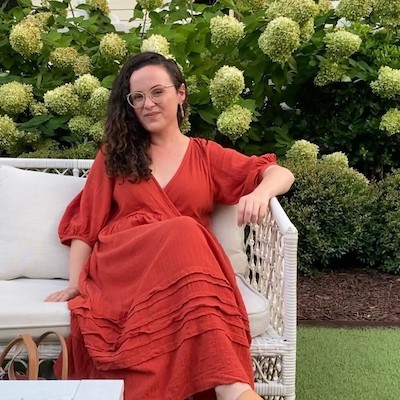 "For managers, there's more work done related to starting better conversations with direct reports, providing employees access to company support in times of crisis/need, and teaching other employees how to navigate challenging situations/conversations."
The following tips might help you in implementing diversity and inclusion training for managers.
Tip #1: Define the goals of diversity training
Once you propose your management to undergo diversity training, it is essential to provide a list of its goals and an analysis of what the company gets from that.
Babic explains: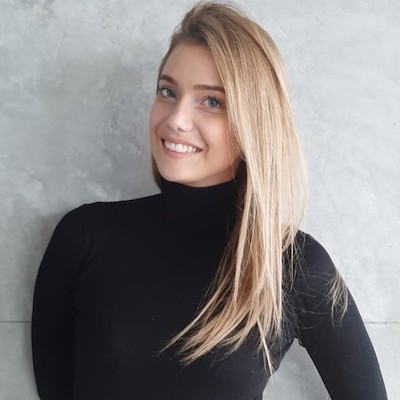 "First and foremost, management should learn about the diversity training objectives. In other words, we should explain to the management what benefits they get if we start dealing with this sensitive topic."
While defining the objectives of diversity training, you can also give examples of concrete skills the employees will learn that will help them acquire new knowledge or increase their productivity.
Tip #2: Plan diversity training sessions
Planning diversity training takes time.
It is crucial to be careful while devising it, since an inattentive approach towards it may even cause negative effects.
Babic shares her views on planning diversity and inclusion training for managers: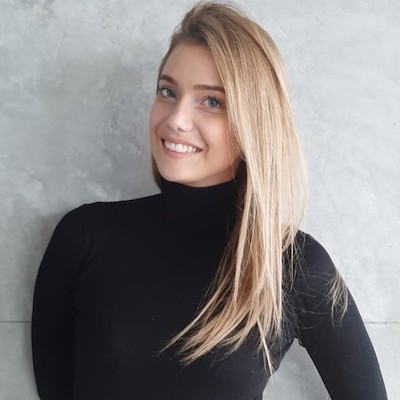 "When you devise a training session, you must adjust it to the organization, its industry, and its management style."
She also emphasizes the importance of choosing the right topics and scenarios for training: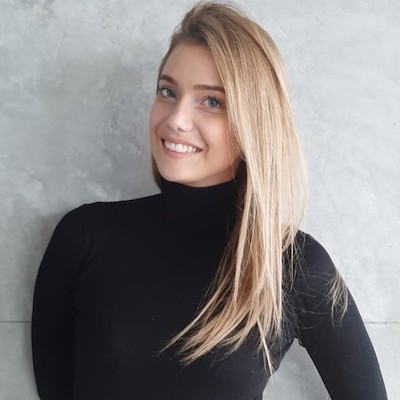 "During training sessions, it is paramount to go through topics that might cause problems, analyze them, and derive conclusions. Therefore, it is best to use real-life scenarios for training, since they may be the perfect simulation for what could happen. Only this type of training may have positive effects on managers and the skills they acquired during it may be applied in real situations."
So, follow Babic's advice:
Carefully plan each session,
Think about the topics and scenarios you will talk about, and
Discuss the takeaways with managers.
Tip #3: Provide literature about diversity
Benjamin Franklin once said: "Tell me, and I forget, teach me, and I may remember, involve me, and I learn."
In other words, if you want managers, employees, or anybody else to learn what you preach, you must make them interested and involved.
Once they start reading about the topics you talked about during diversity training sessions, you may say you have done a terrific job. That means you have made your employees actively involved in the topic.
Hence, to foster their involvement in diversity and tolerance-related topics, recommend some good literature, TV shows, or podcasts to your employees.
Babic agrees that it is good to provide additional materials: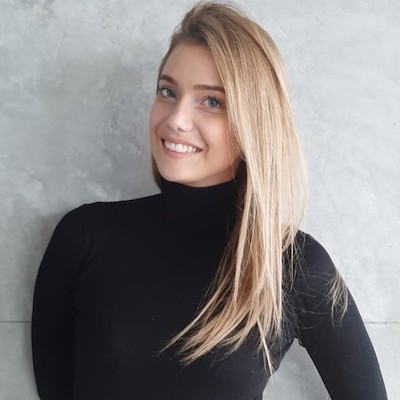 "Managers should be equipped with additional materials related to diversity and inclusion. Thanks to these resources, someone who wants to learn more about this can further improve their knowledge."
How to implement diversity training for employees?
There is not much difference between diversity training for managers and employees. Both promote:
A culture of heterogeneity,
Tolerance, and
Inclusion.
Castle highlights that both training sessions serve the same higher purpose: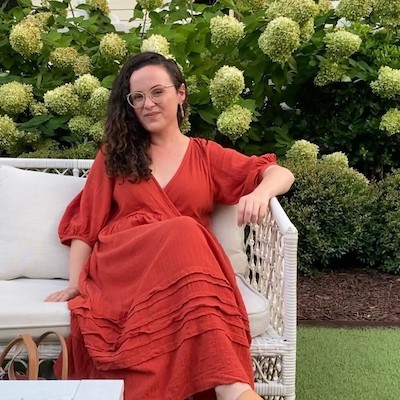 "I think of diversity programs for managers and employees to be fairly similar. Both are about teaching people how to understand one another, practice empathy, and work in harmony."
Due to their similarities even the tips for implementing are pretty much alike.
Tip #1: Assess the situation regarding diversity in the workplace
Before creating the right type of corporate diversity training, it is vital to assess to what degree the employees are familiar with diversity and tolerance-related topics.
Babic agrees and recommends a thorough approach to assessment: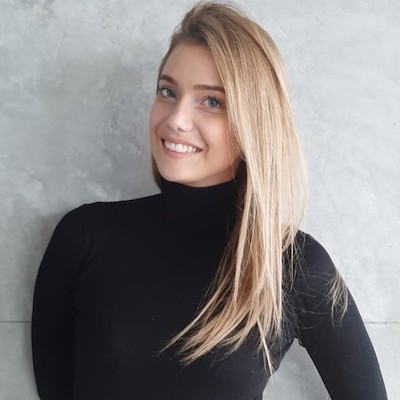 "At the very beginning of creating diversity training for employees, you must evaluate how much employees know about diversity in the workplace. Once you assess them, create a training session that is in line with their knowledge and needs."
You can conduct an assessment by organizing 1-on-1 meetings with employees or by observing their behavior towards one another continually.
💡 Pumble Pro Tip
Observing employees' understanding of diversity in the workplace is pretty similar to the concept of feedforward. Hence, let's learn more about it:
Tip #2: Highlight your goals and create a diversity training program
Just like you define goals when implementing diversity training to management, you need to be clear with the objectives of diversity training for employees.
Once you have assessed the employees' knowledge level about diversity and inclusion, consider defining the targets of their diversity training.
Castle confirms that you must clearly define the goals: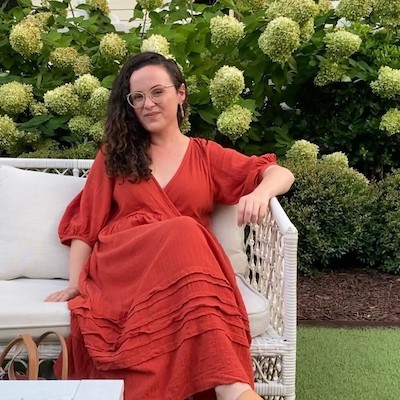 "In terms of getting these training programs started, I recommend coming up with a set of goals to guide your progress. How do you want your culture to change as a result of the training? How can you measure those changes? Be specific — if you say something like 'We want employees to feel like they belong,' be prepared to have an employee engagement survey with the goal of measuring those emotions. Continuous feedback is so important."
She also adds that employees should have a role in creating a diversity training program: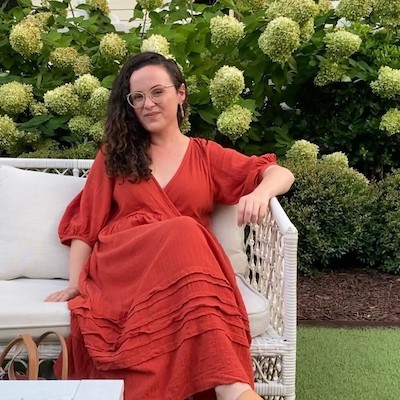 "Come up with a list of topics you plan to cover in order to achieve the goals you have defined. This list can also be made with employees — feel free to ask people what they want to learn more about, and find people qualified to facilitate programming or discussions. I'll also add that it's helpful to create a set of guidelines to guide behavior/discussion throughout the training. We want people to feel safe and comfortable, so knowing what is and isn't okay is crucial."
A thorough preparation and a set of goals should be a clear sign that your team is ready for the beginning of diversity training.
Tip #3: Add "a commitment to learning about diversity" to performance assessment
As it is said above, diversity training should never be mandatory.
You don't want employees to hate diversity training because it hinders their usual work activities or causes them to delay their usual work.
But…
To make employees more interested in cultural diversity training in the workplace, you may include their interest in learning about diversity in regular performance assessments.
That doesn't mean you should punish those who don't show too much enthusiasm for diversity training.
On the contrary, if they are professional, work well, and get along with others fine, there are no problems.
Including diversity training in the performance assessment is just a plus for those eager to learn and constantly change themselves for the better.
As Babic says, it is a reward for the diligent ones but also — an additional motive for others: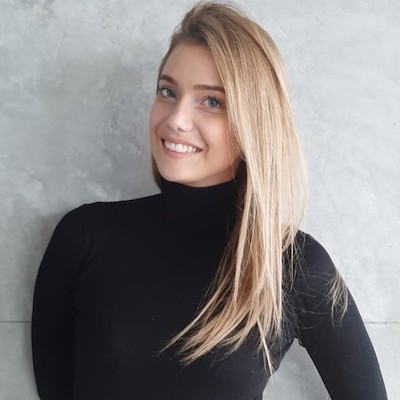 "Self-initiated applying for courses and participating in activities that promote diversity and inclusion should be awarded. That might become an additional motive for employees to participate in diversity training activities."
💡 Pumble Pro Tip
Praise is always welcome in performance assessment.
That is why it is paramount to know how to praise your colleagues:
What are the limits of diversity training?
We have learned there are a plethora of benefits you can get by undergoing diversity training, but are there some limits to the approach?
Unfortunately, there are. The noble idea of diversity training has its limits.
Limit #1: Occasional lack of concrete results
First of all, many would say that sometimes we can't see the concrete results of diversity training.
In other words — we don't always know whether it is effective or not.
Hence, HR departments cannot evaluate appropriately what has been done and what else should be done in the future.
Limit #2: Employees might leave
Inclusion and Diversity training is not for everyone.
Although professionals might be experts in certain areas, if their opinion is a potential threat to the good atmosphere and tolerance in the team, they should leave.
Hawkins warns that professionals who swim upstream might be a challenge during the diversity training: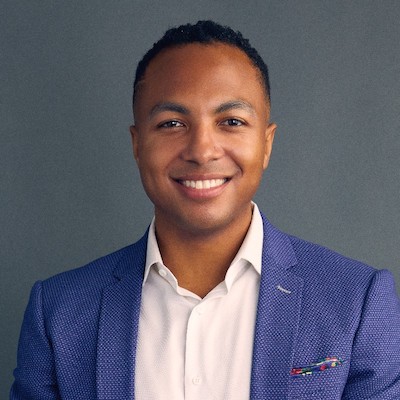 "One of the key assumptions in diversity training is that the trainees actually want to think or work differently. If employees have viewpoints that run counter to diversity, then they will be more difficult to engage and fold into the company culture."
On the other hand, there are employees who might think not enough has been done during the diversity training, so they might decide to leave.
But, Popovic says there are accompanying factors that also contribute to an employee leaving in this case: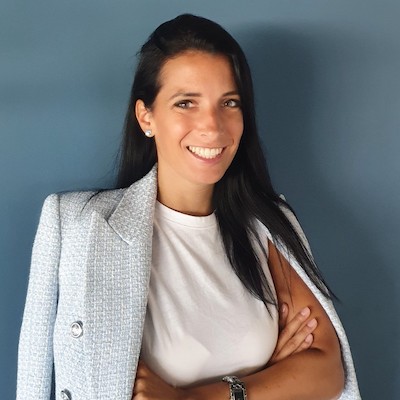 "Some employees might feel uncomfortable and hurt if the diversity training hasn't been implemented properly. Eventually, that might cause tensions between the employees and even potential resignation."
She emphasizes that undergoing diversity training just because everyone undergoes it, might end up in trust issues between a company and its employees: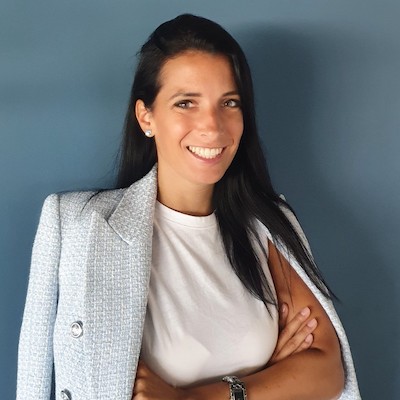 "If a company implements diversity training just because everyone else does it, without a true commitment to it, employees might distrust a company and management."
After all, shaken trust is one of the biggest contributors to employee resignation.
💡 Pumble Pro Tip
If you ever decide to write a resignation letter, follow the instructions mentioned in the following article:
Limit #3: Lack of support from the management
"We have a diverse team, why would we invest in education about diversity now? We are diverse and tolerant enough!"
If you hear something like this in your workplace, you have a few times bigger chances of witnessing disagreement or potential discrimination at work.
Namely, heterogeneous teams should be preserved by organizing occasional meetings or training sessions that will promote tolerance and inclusion.
However, not every management thinks like this. As a result, problems might appear.
Popovic reminds us that teams can rise above this limit, only if they have support from management: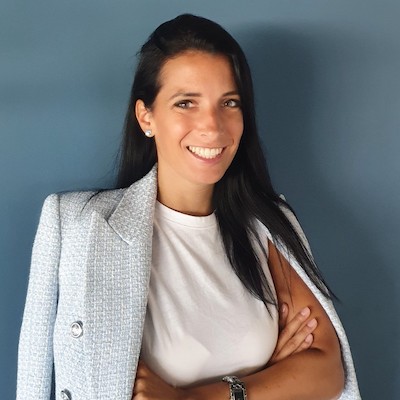 "Supporting differences, inclusion, and engagement of everyone in the process of diversity training is essential for reaching the diversity training goals."
Conclusion: Diversity training is fine, but we need action
Diversity training is only a step towards a more tolerant environment.
However, to be capable of even greater things, the company's management and employees should always work on themselves and implement what they have learned during the diversity training.
Beth Castle sums it up perfectly: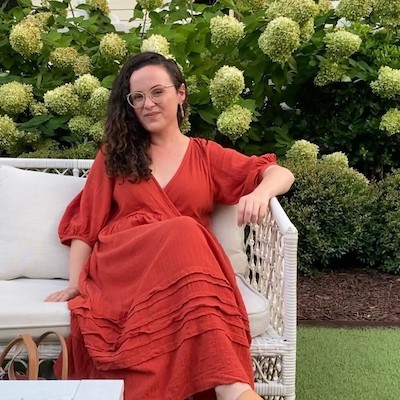 "We need managers who take what they've learned in training and come to work ready to listen, respond, and foster productive conflict and better conversation. We need leaders who answer inequity with policy changes that don't just guess at what people want, but actually take into account what employees are saying they need. We need employees who practice allyship even and especially if it intimidates them.
We need a lot of people to be willing to grow all the time."
To conclude, we would use Castle's words about how important it is to be in favor of diversity in every sphere: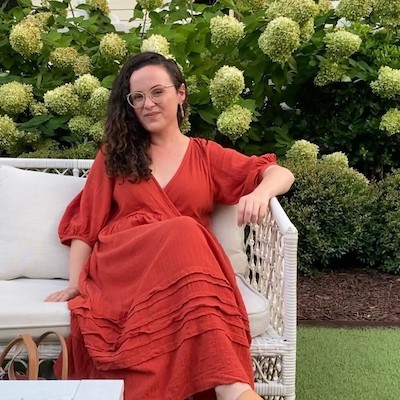 "That's a big ask — but definitely not an unreasonable one. And it's achieved by making diversity a constant in our relationships, cultures, and lifestyles, not just an hour-long training session."
✉️ Do you think that diversity training is important? How would you implement it for managers, and how for employees? Have you ever undergone diversity training? Most importantly, has it shed any light on important issues?
Let us know at blogfeedback@pumble.com for a chance to be featured in this or future blog posts. Also, if you found this blog post useful, share it with someone you think would also benefit from it.