Did you know that, according to the workplace communication survey, almost half of employees said that ineffective communication affects their productivity?
To maintain effective workplace communication, companies should be aware of business communication trends, which refer to ways of communicating that are currently popular.
As such, they set constant challenges for businesses to keep up with the rapid technological growth and adapt their corporate communication.
For companies that fail to keep up with the fast-moving pace of trends, where is business communication heading and how can companies catch up?
To help you understand where business communication is going, here are the top 15 communication trends for 2023 (and beyond,]) that will change the landscape of business.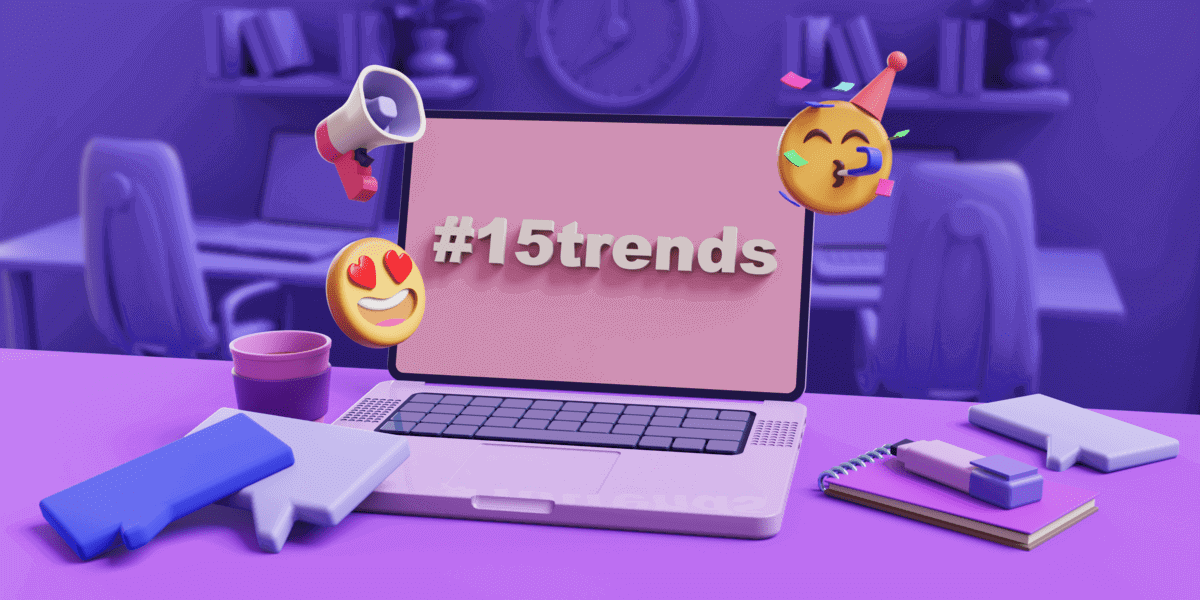 Trend #1: Hybrid work is here to stay
In the first year of the post-pandemic era, working from home (WFH) is still going strong, as people experienced the great advantages of remote work model, such as:
Increased flexibility,
Better work-life balance, and
Time and cost saving.
This especially refers to the IT industry, where onsite work might be a deal-breaker when applying for or accepting a job.
Moreover, the Forbes survey shows that 20% of employees would quit their job if they couldn't work remotely.
Namely, the mix of onsite and remote work ― also known as the hybrid work model ― is considered to be the standard practice in 2023.
The most recent studies on the hybrid work model confirmed that people prefer the combination of onsite and remote working.
But even though some companies require employees to work from the office two or three times per week, people highly appreciate flexibility. In other words, they like the possibility of choosing where and when they work.
Why is work flexibility important?
According to the research on work flexibility, aside from improved organizational performance, it contributes to:
Professional relationships,
Learning and personal development, and
Employee motivation and job satisfaction.
Thus, if possible, companies should opt for a hybrid work setup while allowing employees to choose days working from the office.
However, there's no best universal option when it comes to the work model. Each company should hear the voice of its employees, and make a balance that aligns with both employees' needs and the company's value.
Leadership Communication & Conflict Resolution Skills Trainer and Executive Coach, Hannah Wulp, also believes hybrid work is one of the trends that has put down roots in the modern business landscape: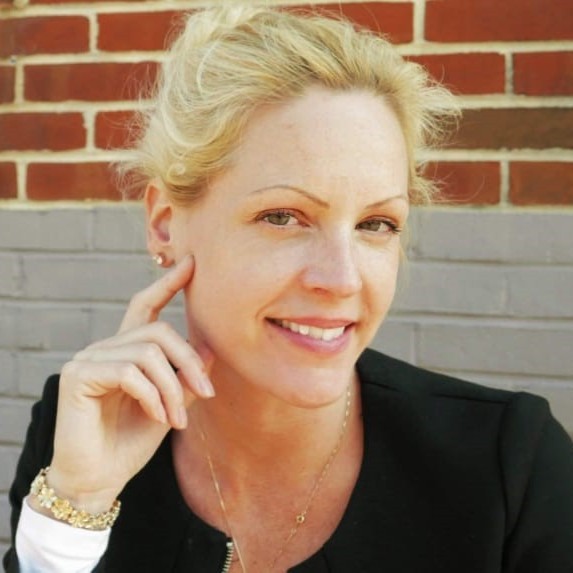 "We are slowly but gradually going toward a definite time of remote and hybrid work. This will involve better and continuously changing communication tools that will allow us to stay connected.
This requires a mindset shift in companies or organizations, and employees as well. We all have to catch up to the changes and then figure out a balance that works for 'us', 'them', and the bigger picture.
It requires a willingness and effort to actively listen to each needs, and effectively speak up about those needs. In short, it requires a skilled, and ongoing negotiation. With effective communication skills, people will find ways that work for all, amid the changes we all face."
Trend #2: Work communication channels are streamlined
Have you ever experienced being in a workplace where people communicate via several communication channels, such as messages in a workplace chat app, emails, phone calls, text messages, and so on?
It's a mess.
Many messages get left out and communication becomes a juggling act that drains employees of precious time and energy.
One of the strategic communication trends that have been on the rise is unifying work communications in a set of predetermined apps.
This means no more shifting between three different video conferencing apps.
Companies need to follow a "less is more" approach when deciding:
What apps staff will use when talking to one another, and
What should be communicated where.
So, combining different communication activities in one app — such as instant messaging, voice calls, and video conferencing — is becoming more and more popular.
This brings us to our next communication trend.
Trend #3: There's a general rise of work communication apps
One primary tool for virtual work is a business messaging app. These messaging platforms aren't new, but they have been growing in popularity over time.
With team communication apps, teams can chat one-on-one or in groups, making the exchange of ideas, instructions, and feedback easier.
Also, with a little help from work chat apps, companies can now create communication boundaries by using snooze settings after office hours.
This initiative is one of the many efforts to give people who work remotely a chance to detach from work — despite the urge to be connected all the time.
Some popular work chat apps people will continue to use include:
Slack,
Google Chat, and
Workplace.
Trend #4: Cloud-based software is becoming the norm
Cloud-based software is any system or tool that you can use and access with nothing more than an internet connection. These are different from intranet systems that are dependent on a location.
Cloud-based tools allow teams to work and collaborate wherever they are. Most of the top communication, project management, file sharing, enterprise resource planning, SaaS CRM, and other business tools today are cloud-based.
Since remote work is on the rise, cloud-based tools will also continue to upsurge or improve with time — and, most such tools facilitate communication and collaboration.
💡 Pumble Pro tip
If you're not sure which cloud-based communication tools are suitable for your team, check out the list of best communication software:
Trend #5: Mobile-first communication is thriving
As of 2023, over 96% of the world's population owns a mobile device. Considering the data from 2021, we can notice a significant growth of 30%. Professionals have been relying more and more on mobile phones and tablets to do at least some of their work ― so, this is probably one of the major causes of this growth.
While we're not at a point yet where some jobs can be done fully on a phone, you can still do more work on your phone now than you could before.
To be precise, mobile-first communication allows you to:
Track finances,
Make notes,
Record calls,
Share files,
Sign documents, and
Do so much more.
Many of the new trends in business communication have been moving towards a mobile-first approach.
Practically every communication tool has a mobile app or a highly-responsive website.
It's likely we'll see the day when every service we use for work will have a mobile app version.
Trend #6: Video is a prevalent medium in virtual communication
As companies keep to their virtual work setups — whether fully remote or hybrid — the goal is still to find out how to avoid communication breakdown in this new reality.
Accordingly, managers are turning to online tools that can help streamline operations and maintain open and constant communication without being in one place.
However, virtual communication has been a prevalent business communication mode for a long time.
Thanks to ever-evolving technology, digital communication is a dynamic process that people constantly change and adapt to both companies' and employees' needs.
In light of that, video has become the most popular internal communication method. Aside from making communication more effective and engaging, video helps remote teams feel connected.
Most importantly, video chat gives us valuable information about nonverbal cues, which helps us adapt our communication.
Therefore, more and more companies prioritize video communication as a preferable internal communication medium.
Trend #7: Leaders are making the effort to beat Zoom fatigue
Even though video is currently the most engaging and powerful internal communication medium, it doesn't mean employees are resistant to Zoom fatigue.
Hence, managers are finding better ways to avoid the dread associated with attending a series of online video meetings.
To overcome Zoom fatigue, managers organize activities like online icebreakers and games — to get people more engaged online.
To improve meeting flow and shorten the amount of time spent on-screen, they eliminate unnecessary meetings and invite only the necessary teammates to attend.
Aside from that, to avoid unnecessary video meeting overload, managers tend to share positive feedback by text message. On the other hand, they give negative feedback via video meetings to avoid miscommunication.
💡 Pumble Pro tip
Getting employees' attention during virtual meetings may be challenging. To find out tips on how to make virtual meetings more interactive and engaging, make sure to read our blog post:
Trend #8: Real-time feedback and a real-time communication app go hand in hand
Real-time feedback is considered a powerful performance management strategy. As the name suggests, it's instant feedback that employees receive on a regular basis.
Hence, instead of waiting for annual or quarterly performance reviews, employees can get more frequent and continuous feedback to ensure they're taking the right course of action.
Despite some beliefs that this method is not effective, studies on the influence of real-time feedback revealed the positive effects of continuous feedback on employee engagement and team performance.
Moreover, research on Gen Y and Gen Z communication styles shows that Gen Zers expect more instantaneous feedback than Gen Yers, so companies that want to attract and retain them should undoubtedly incorporate a real-time feedback system.
Furthermore, the research shows that both Millennials and Centennials prefer face-to-face communication and using visuals in online communication.
Even though video calls are not exactly face-to-face, they are an adequate substitute for remote or hybrid settings.
Therefore, managers should give feedback over one-on-one video calls, and if necessary, they can easily take advantage of screen sharing.
Thanks to real-time communication software, giving and asking for frequent feedback is easier than ever before.
💡 Pumble Pro tip
Both feedback and feedforward are considered effective people management methods. Unlike feedback, feedforward helps managers guide ongoing employees' actions and behavior.
To learn more about how to give effective feedforward, make sure to check our blog post:
Trend #9: Human Resources are becoming digitalized
As work shifts online, human resources must follow.
According to Forbes' article on HR trends, the human resource software market size in the US is $14.8 billion and is expected to grow by 4.1% in 2023.
With a steady growth tendency, the HR market could reach $33.04 billion by the end of 2024. This rising type of technology in business communication makes it easier for human resource managers to get teams to collaborate online.
HR departments can now start using digital communication tools to link staff with one another and encourage more productivity.
These communication tools can also be used to run virtual programs that could boost employee morale.
While online team building used to be unthinkable, it's now becoming a common phenomenon at work.
Trend #10: On-demand learning and virtual training are on the rise
In connection with HR training, most of the developments in learning have been towards shifting learner-to-teacher communications online.
Whether through online coaching, virtual seminars, or online interaction activities, learning is becoming digital across the board.
Now, in terms of how employees prefer to learn, there's still a bias toward self-paced and on-demand learning. More particularly, the Learning Management System's article revealed that 58% of employees still favor self-paced learning — and this is likely to continue in the future.
Trend #11: HR activities focus on communication training
Poor communication has been one of the biggest communication challenges since the remote work revolution started.
Due to a lack of face-to-face interaction and an inadequate way of using communication tools, employees may find it difficult to keep up with the working flow.
Hence, there's more and more focus on HR training that helps employees acquire communication skills and learn how to deal with communication challenges.
By fostering a learning culture, employees can change their perspective and view communication difficulties as an opportunity to grow personally and professionally.
Therefore, to empower employees with communication skills, HR specialists create training programs for:
Trend #12: User experience is becoming a priority when choosing communication tools
As remote work and communication grow, user experience and design in these business communication apps are key for effective and efficient communication.
For example, project management apps are among those tools that companies seem to be using more.
And, if these apps have a steep learning curve , project team members will choose not to use them — so, picking the right apps is key.
The goal of user experience is simplicity. And, simplicity in communication is key to the effectiveness of the "new normal" of work — i.e. the workflows of remote, hybrid, and distributed teams. Hence, managers will continue to be on the lookout for communication tools that are simple and easy to use.
Trend #13: Automation is gaining popularity
The recent trends in communication also seem to point toward automation.
The automation in communication can include options like:
More advanced communication tools now even have app integrations that allow these work apps to communicate with other software — to save time, energy, and resources.
All of this is improving teamwork — and, consequently, helping streamline business processes.
And, why is this so?
Well, teams can be encouraged to communicate more as communication processes become more seamless. And, teams who communicate more are more likely to collaborate well and finish their assignments in the required quality and time frames.
Automation helps with that.
For example, automated reminders make it less likely for teams to miss scheduled video calls — so, it gets easier to have more video calls, because it's easy to keep track of who you should hop on a call with, and when.
Trend #14: C-level executives are more involved in internal communication
To make all of your organization feel connected, it's important to get C-level executives involved as well.
Whether they reach out via Pumble messages or organize video calls, it's important that all employees can hear directly from their C-level executives.
This way, CEOs engage with their employees, which improves group cohesion and helps them to make sure that everyone ison the same page.
💡 Pumble Pro tip
Downward communication, also known as top-down communication, occurs when leaders or managers share information with lower-level employees. As such, it's an important communication type that enables business to run smoothly.
To learn more about how to make downward communication successful, make sure to check out our blog post:
Trend #15: Employee mental health is more important than ever
Due to the challenging circumstances in the last few years, supporting employee mental, physical, and emotional health is more important than ever.
Furthermore, the Harvard Business Review study shows that companies supporting employee mental health have high employee retention.
In remote and hybrid work settings, the ideal way to support employees is to share valuable employee wellness resources and offer support in internal communication channels.
Most importantly, companies should listen to employees' voices and understand what type of support they need.
To do so, companies can use various techniques such as employee wellness surveys or feedback surveys on their mental health.
💡 Pumble Pro tip
While remote and hybrid work setups brought about many benefits, they also introduced challenges for employee mental health.
To learn more about how to protect your mental health in the remote workplace, make sure to read our blog post:
Conclusion: Better communication will enable smoother operations
So, why should your business place importance on communication, going forward? What do communication trends for 2023 imply?
Well, when teams communicate better, they're able to collaborate more effectively and improve the way companies operate.
And, nowadays and in the near future, teams will aim to streamline their business communication — mostly through the use of the right communication tools.
The latest tools in online communications help us move towards a future where businesses have all the resources needed to help their teams exchange ideas, information, and input — even if we don't have physical offices. The digital revolution has significantly changed business communications — and it will continue to do so for the remainder of 2023 and beyond.
✉️ What other business communication trends do you think will shape the future of work? What collaboration tools do you think support effective communication best? What apps do you use to communicate effectively in a remote or virtual setting?
Let us know at blogfeedback@pumble.com and we may include your answers in this or future posts.