10 Business communication trends for 2022 and beyond
Trends in communication seem to be moving so fast that it can be hard to keep up. Times are changing and the way we communicate in business has rapidly developed too. From telephones to cellular phones, and now the Internet, we are now more connected than ever before.
But, does that mean we communicate better?
For companies that fail to keep up with the fast-moving pace of technology, where is business communication heading and how can companies catch up?
To help you understand where business communication is going, here are the top 10 communication trends for 2022, and beyond, that will change the landscape of business.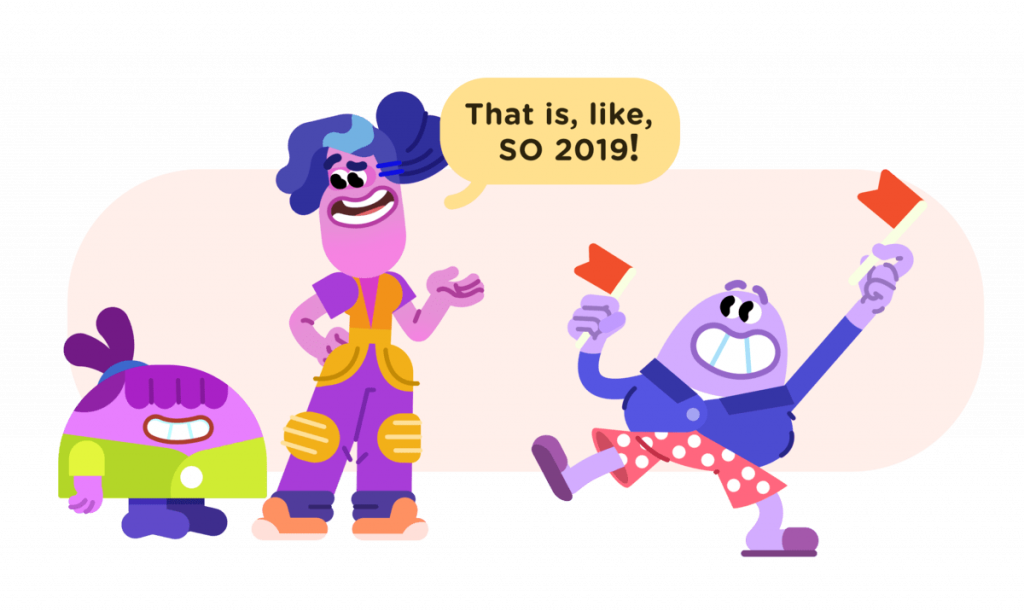 Trend #1: Remote work is here to stay (and so is virtual communication)
The world is moving into a post-COVID-19 reality — but that doesn't mean remote work will be left in the past.
Namely, business leaders and managers are deciding that virtual work will still be a part of company culture and operations — and so will virtual communication that makes remote work and collaboration possible.
And it's also what staffs want.
Namely, 83% of employees in the United States say they prefer a hybrid work setup, which is a mix of onsite and remote work.
As companies keep to their virtual work setups — whether fully remote or hybrid — the goal now is to find out how to avoid communication breakdown in this new reality.
Accordingly, managers are turning to online tools that can help streamline operations and maintain open and constant communication without being in one place.
Trend #2: Work communication channels are unifying
Have you ever experienced being in a workplace where people communicate via several communication channels, such as messages in a workplace chat app, emails, phone calls, text messages, and so on?
It's a mess.
Many messages get left out and communication becomes a juggling act that drains employees of precious time and energy.
One of the strategic communication trends that have been on the rise is unifying work communications in a set of predetermined apps.
This means no more shifting between three different video conferencing apps.
Companies need to follow a "less is more" approach when:
Deciding what apps staff will use when talking to one another, and
What should be communicated where.
So, combining different communication activities in one app — such as instant messaging and voice calls — is becoming more and more popular.
This brings us to our next communication trend.
Trend #3: There's a general rise of work chat apps
One primary tool for virtual work is a work chat app. These messaging platforms aren't new, but they have been growing in popularity over time.
With work chat apps, teams can chat one-on-one or in groups, making the exchange of ideas, instructions, and feedback easier.
Also, with a little help from work chat apps, companies can now create communication boundaries by using snooze settings after office hours.
This initiative is one of the many efforts to give people who work remotely a chance to detach from work — despite the urge to be connected all the time.
Some popular work chat apps people will continue to use include:
Slack
Google Chat
Workplace
Trend #4: Cloud-based software is becoming the norm
Cloud-based software is any system or tool that you can use and access with nothing more than an internet connection. These are different from intranet systems that are dependent on a location.
Cloud-based tools allow teams to work and collaborate wherever they are. Most of the top communication, project management, file sharing, enterprise resource planning, CRM, and other business tools today are cloud-based.
Since remote work is on the rise, cloud-based tools will also continue to rise or improve with time — and, most such tools facilitate a type of communication and collaboration.
If you're not sure which cloud-based tools are suitable for your team, check out these examples and list of best communication software today.
Trend #5: Leaders are making the effort to beat Zoom fatigue
The one thing that companies and teams can't escape when working remotely is the need to have virtual meetings. While we can minimize them, we can't really remove them from most of our company's operations.
Hence, managers are finding better ways to avoid the fatigue and dread associated with online meetings.
To overcome Zoom fatigue, managers should try organizing activities like online icebreakers and games — to get people more engaged online.
They should also aim to improve meeting flow and shorten the amount of time spent on-screen — by eliminating unnecessary meetings and inviting only the necessary teammates to attend.
Trend #6: Mobile-first communication is thriving
As of 2021, over 66.6% of the world's population owns a mobile device. And personnel are now relying more and more on mobile phones and tablets to do at least some of their work.
While we're not at a point yet where some jobs can be done fully on a phone, you can now do more work on your phone than you could before.
To be precise, mobile first-communication allows you to:
Track finances,
Make notes,
Record calls,
Share files,
Sign documents, and
Do so much more.
Many of the new trends in business communication have been moving towards a mobile-first approach.
Practically every communication tool has a mobile app or a highly-responsive website.
It's likely we'll see the day when every service we use for work will have a mobile app version.
Trend #7: Human Resources are becoming digitized
As work shifts online, human resources must follow.
The human resource software market could reach $33.04 billion by the end of 2024. This rising type of technology in business communication makes it easier for human resource managers to get teams to collaborate online.
HR departments can now start using digital communication tools to link staff with one another and encourage more productivity.
These communication tools can also be used to run virtual programs that could boost employee morale.
While online team buildings used to be unthinkable, it's now becoming a common phenomenon at work.
Trend #8: On-demand learning and virtual training are on the rise
In connection with HR training, most of the developments in learning have been towards shifting learner-to-teacher communications online.
Whether through online coaching, virtual seminars, or online interaction activities, learning is becoming digital across the board.
Now, in terms of how employees prefer to learn, there's still a bias towards self-paced and on-demand learning. More particularly, 58% of employees still favor self-paced learning — and this is likely to continue in the future.
Trend #9: User experience is becoming a priority when choosing tools
As remote work and communication grow, user experience and design in these business communication apps are key to compliance.
For example, project management apps are among those tools that companies seem to be using more.
And, if these apps are hard to use, project team members will choose not to use them — so, picking the right apps is key.
The goal of user experience is simplicity. And, simplicity in communication is key to the effectiveness of the "new normal" of work — i.e. the workflows of remote, hybrid, and distributed teams. Hence, managers will continue to be on the lookout for communication tools that are simple and easy to use.
Trend #10: Automations are gaining popularity
The recent trends in communication also seem to point toward automation.
These automations can include options like:
Notifications,
Reminders, and
Snooze scheduling.
More advanced communication tools now even have app integrations that allow these work apps to communicate with other software — to save time, energy, and resources.
All of this is improving teamwork — and, consequently, helping streamline business processes.
And why is this so?
Well, teams can be encouraged to communicate more as communication processes become more seamless. And, teams who communicate more are more likely to collaborate well and finish their assignments in the required quality and time frames.
Automations help with that.
For example, automated reminders make it less likely for teams to miss scheduled video calls — so, it gets easier to have more video calls, because it's easy to keep track of who you should hop on a call with, and when.
Conclusion: Better communication will enable smoother operations
So, why should your business place importance on communication, going forward? What do communication trends for 2022 imply?
Well, when teams communicate better, they're able to collaborate more effectively and improve the way companies operate.
And, nowadays and in the near future, teams will aim to streamline their business communication — mostly through the use of the right communication tools.
The latest tools in online communications help us move towards a future where businesses have all the resources needed to help their teams exchange ideas, information, and input — even if we don't have physical offices.
The digital revolution has significantly changed business communications — and it will continue to do so for the remainder of 2022 and beyond.
✉️ What other business communication trends do you think will shape the future of work? What collaboration tools do you think support effective communication best? What apps do you use to communicate effectively in a remote or virtual setting? Let us know at blogfeedback@pumble.com and we may include your answers in this or future posts.