As the remote work model goes mainstream, we're beginning to recognize the importance of effective team communication for productive teamwork.
We've come to realize that email — although dear to our heart — may not be the most effective in remote communication.
Remote teams require time-efficient, user-friendly solutions that support streamlined communication and collaboration even across time zones.
Creative agencies are some of the best examples of how important effective overcommunication is for achieving virtually anything.
So, how does a creative team thrive in a remote-first environment?
What does it take to effectively streamline all internal and external communication and keep the optimum workflow remotely?
What are some of the most efficient communication tools for remote teams?
To get some first-hand insights, we reached out to Kayla Klein. Kayla is the CEO and Co-founder of Kreativ Alchemy — a brand development and graphic design agency that operates as a fully remote business.
In this article, we'll uncover all things remote team collaboration and communication. Using Kayla's experience and point of view, we will go over:
the importance of communication in a creative team workflow,
how to streamline communication across remote teams, and
the role of tools in remote team communication and collaboration.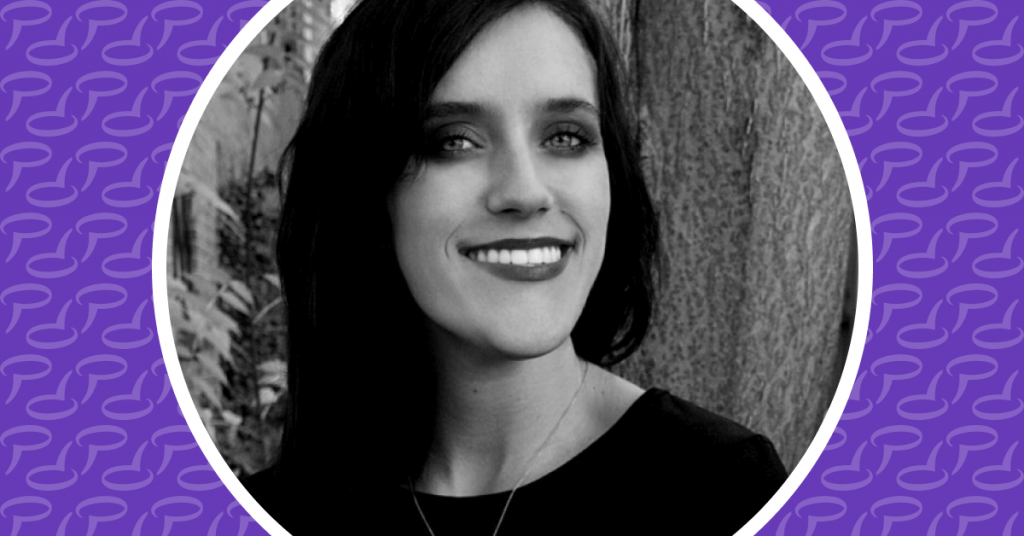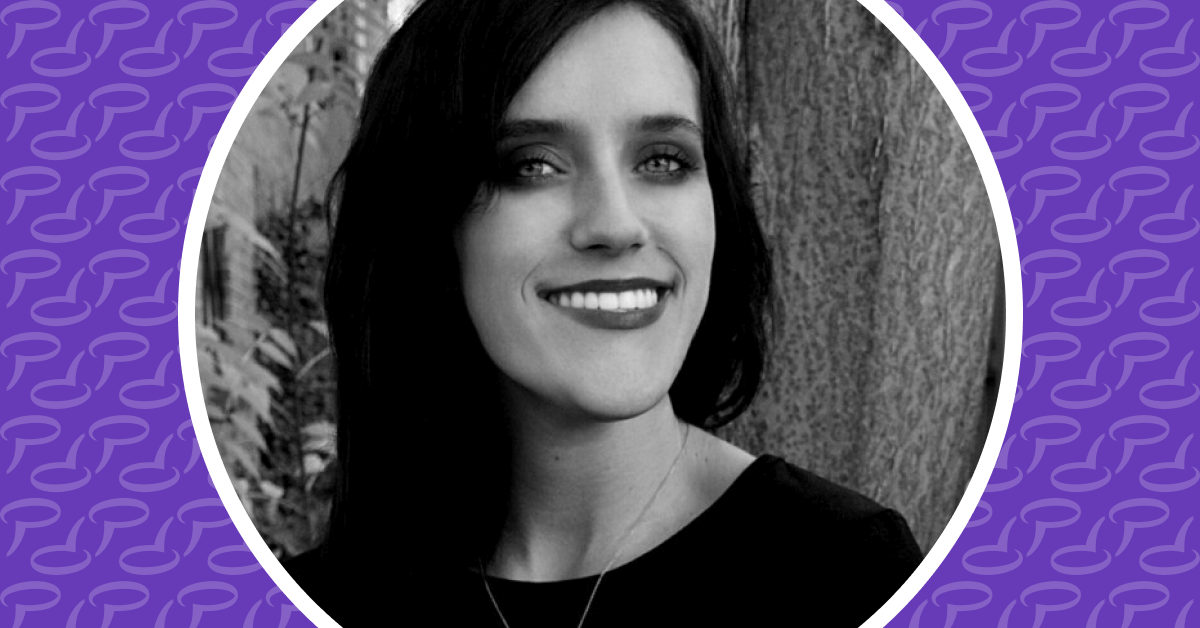 Kreativ Alchemy — the story behind the brand
Before we get into the topic of remote communication with Kayla, let's first get a closer look at the brand. I was curious to learn all about the idea behind the brand, and the inspiration behind the name. You have to admit — it's pretty original and authentic.
Kayla was generous to reveal the origin story of the brand, and gave us an insight into the company's mission.
As Kayla explains it, Kreativ Alchemy started as a passion project between two perfectly complementary talents. Kayla Klein — a social media and branding specialist, and Connor Foltyn-Smith — a graphic designer and artistic director were colleagues at a previous job. After realizing they shared the same vision, they decided to pursue the shared dream of starting their own creative agency.
Kreativ Alchemy was born out of shared passion "to provide a comprehensive brand design experience that empowers business owners with the assets they need to launch the very next day."
As for the name — it couldn't have been a more perfect summary of the creative wizardry that is Kreativ Alchemy.
"The name Kreativ Alchemy comes from alchemy as an ancient branch of science and philosophy. Alchemists existed to turn base metals into gold or find a universal elixir. As Kreativ Alchemists, we take people's business ideas and turn them into gold too, offering solutions for all of their branding needs."
The importance of communication in a creative team workflow
Unsurprisingly, effective communication is instrumental to the success of creative teams. If we consider the amount of information, brainstorming, feedback, and discussions it takes to see one project from start to finish, we can understand why effective team communication is an integral part of any creative project and team.
Kayla and the Kreativ Alchemy team rely on "consistent communication to keep all of [their] design projects, business strategies, and recurring tasks in check among [themselves] and [their] clients."
And, they seem to perfectly understand the importance of internal and external communication in their business workflow:
"Our projects require collaboration between our whole team and the client or client's team. We must maintain constant communication about project statuses and what we need from each other, to keep momentum."
Communication challenges faced by creative teams
The specific nature of the remote work model lends itself to plenty of potential communication problems, which directly affect the quality of collaboration and the overall bottom line.
Undersharing, oversharing, misplacing vital information, and miscommunication are just some of the most prevalent communication challenges in a virtual workplace.
I was interested to get Kayla's perspective on the specific communication challenges creative agencies are facing.
As I predicted, it takes a meticulous approach and organization to navigate all different processes and parties involved. Kayla admits to relying on her innate organizational skills to successfully run several client projects while making sure all team members are continually updated with tasks and projects. However, the greatest obstacle she encountered while running a remote creative business is achieving efficient communication between everyone involved:
"I have a type-A personality, so I have to organize everything and schedule tasks for everyone at Kreativ Alchemy. That's okay with me; that's the only way to have any peace of mind about my work. However, when managing digital teams and clients, the biggest challenge is streamlining communication to effectively keep tabs on everything."
Kayla points out the unique organizational hurdles specific to the remote work model which further complicate remote collaboration:
"Add in the inherent organizational challenges of running a remote workplace, and you've created an entirely digital world in which it's very easy to let small things fall through the cracks."
How to streamline communication across creative remote teams
Remote teams require more efficient internal and external communication.
This is especially true for creative remote teams that usually have to juggle plenty of moving parts, project progress updates, feedback, and go back and forth with clients.
So, how does a team achieve more streamlined communication virtually?
How do you ensure everyone is in-sync and up to date on every relevant project?
Here's what Kreativ Alchemy and Kayla had to say on the matter.
Leave a "paper" trail
To streamline communication across remote teams, team members need to understand the importance of keeping a record of all conversations at hand to ensure no key info is lost. In this context, asynchronous communication promotes remote team transparency and enables access to shared documents for all team members despite time zone or location differences.
Kayla and her team practice this rule from the start:
"Kreativ Alchemy is a fully-remote business with clients scattered across the U.S. This structure means we rely on digital collaboration tools to accomplish every task.
Connor and I live together, so we share a desk in a tiny apartment. Technically, we can communicate in person, but we always leave a "paper" trail to keep everyone else internally and externally in the loop."
Remote organizations and teams can consider making it a standardized practice to carry out all of their communication in writing. Bonus points if you can notify all the relevant parties at once without having to share the same message multiple times and manage several conversations across different channels.
Overcommunicate everything
In the past, overcommunication has gotten a rather bad rap depending on the communication situation. In a remote work environment, however, there's no such thing as too much communication.
Teams need additional instructions and regular check-ins to feel more supported, visible, and connected to the company culture. Moreover, regular task communication helps hold remote employees accountable and productive.
Overcommunication is especially relevant for creative teams that have a ton of ideas, feedback, and revisions to discuss and share daily.
Kayla's answer confirms this:
"Communication is the backbone of what we do. If you feel like you're communicating too much, you're still not communicating enough. That goes for clients and team members. Imagine working side-by-side with someone in person. How would you update them about your progress, ask them questions, and get answers in real-time? That's what we need to achieve digitally."
However, this is not entirely manageable via email.
What if you have to read through 100 emails each time you need to find a specific piece of information?
Or, what if you're waiting for a response when you need a quick confirmation for an urgent task? We can all agree this is a rather unsustainable and time-inefficient practice.
This brings us to our next tip.
Use a centralized tool
To keep all the operations running smoothly, remote teams need seamless communication solutions that allow quick collaboration and easy access to all the vital info and resources.
Email as a default communication channel simply won't do when it comes to quick, daily communication across remote teams.
Kayla and her team learned that email falls short in meeting the remote communication requirements:
"For the longest time, we used email as our primary form of day-to-day communication. An email is a valuable tool for tracking major updates, changes, and big-picture tasks. However, if you need a quick question answered or a file sent over immediately, email is not the way to go about it."
Business collaboration and messaging apps like Pumble allow remote teams to create a shared knowledge hub every team member can access and contribute to. With seamless search, easy file sharing, and a user-friendly interface that supports keyboard shortcuts, teams can enjoy a fast and streamlined collaboration experience.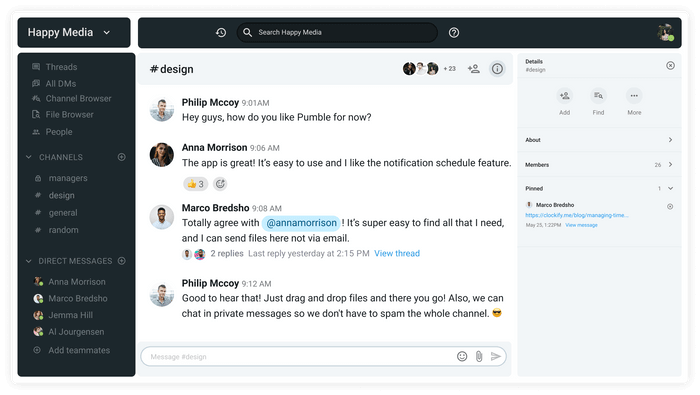 These are exactly the functionalities the Kreativ Alchemy team looks for in a business messaging app to improve their communication efficiency:
"Kreativ Alchemy needed a messaging solution for day-to-day and hour-to-hour communications. We wanted to create different channels for internal and external communications. We wanted to easily find information, be notified of updates immediately, and track project progress."
How a business messaging tool can help streamline your remote team communication
I learned Kayla and her team use Pumble as their go-to communication tool. Of course, I was curious to hear more about their experience — and what made them choose Pumble over other tools.
I wanted to hear more about Kayla's experience using different team chat apps and what made Pumble stand out.
"I've used Slack and Skype at previous companies. Pumble is most similar to Slack in terms of the capabilities and layout. The biggest problem with Slack is that it costs money, even for small teams and companies. For a company as small as Kreativ Alchemy, we try to keep overhead costs as low as possible. The free version of Slack is very limiting. The free version of Pumble is comparable to the pro version of Slack. That made our decision to use Pumble very easy!

Skype was great for internal chats, but we rarely included clients in the conversations. It was also difficult to share files, create threads, and search past messages."
Kayla continued by telling me about their decision to switch from email to a more streamlined, free solution that could meet all their internal and external communication needs:
"I searched for free team messaging applications, and I found Pumble online. As a small organization, we weren't ready for a paid solution, but we needed to move away from email as the primary form of day-to-day communication."
Here's how Pumble, as a business messaging tool, helped Kreativ Alchemy streamline remote team communication.
A business messaging tool helps you better organize conversations
As the team at Kreativ Alchemy experienced first-hand, channels in the Pumble business messaging app let you organize your conversation in categories.
And, Kayla highlights channels as one of Pumble's most important advantages:
"We created channels for external communication between team members and clients and channels for internal communication between team members only. Whenever we have a question, need an immediate update, or want to share progress on a particular project, we can do so in the appropriate channel to keep everyone in the loop."
A business messaging tool enables faster collaboration
Fast and productive collaboration is instrumental to the success of a remote company. Remote teams collaborating on a shared project rely on quick responses from team members, as it's the number one prerequisite for efficient remote decision-making, teamwork, and overall progress.
So, I asked Kayla what are some of the ways Pumble has improved their teamwork and what are some of the key benefits of the app they have realized so far.
"Pumble makes it easier and faster to communicate with team members and clients — plain and simple. We can organize conversations into channels and threads, so we never lose track of a task, whether it's something we've assigned or need another person to do for us."
💡 Pumble allows remote and on-site teams to collaborate 23% faster than via email. With Pumble, all team members can also:
A business messaging tool fosters streamlined collaboration
Remote teams — creatives in particular — rely on tight collaboration and productive communication to keep all the moving parts in check. Without a clear strategy and a centralized tool in place, there's a high risk of misunderstandings, loss of information, duplicate work, delays, and a decrease in productivity.
Kayla pinpoints streamlined collaboration as the strongest Pumble advantage:
"The best feature of Pumble is creating multiple channels for internal and external communications. We always have a record of what we've sent to each other and clients, so we never have to worry about little projects escaping our minds. It holds us accountable for communication and keeps our clients in the loop. Now, we can request and receive information much faster than with email before."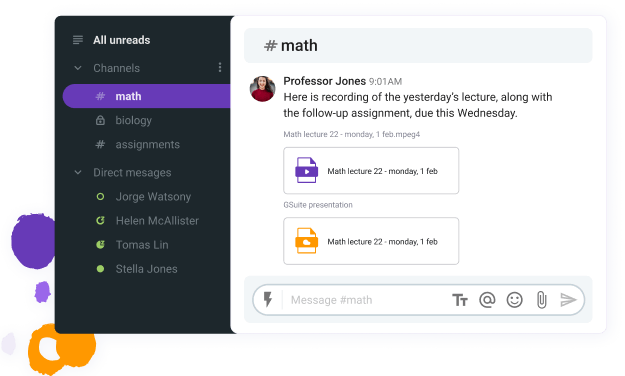 A business messaging tool supports diverse communication needs
Every conversation or shared project requires a different approach. For example, two business co-owners would probably choose to communicate confidential business information via direct messages. On the other hand, the #random channel would be perfect for regular informal chat between the entire team.
Kayla describes how the team at Kreativ Alchemy uses Pumble to organize different conversations:
"We use direct messaging and internal channels most often. I check in with my team members and clients via direct message as often as possible and when I have questions about projects. The internal team channels provide an easy way to keep track of tasks, hand tasks off to another teammate, and ask questions."
Wrapping up: Streamlined remote communication calls for the right strategies and tools
Remote work requires a lot of juggling between keeping everyone in your team in sync and up to date while making sure you're staying in touch with your clients and stakeholders. And no one understands the struggle better than creative teams that usually have to manage plenty of back and forth communication across multiple projects.
To better streamline your remote team communication and collaboration consider the following steps suggested by Kayla Klein:
Keep a record of all conversations to keep everyone in the loop.
Overcommunicate everything to keep everyone updated, supported, and accountable.
Use multifunctional, centralized tools, like Pumble, to keep track of all conversations and teamwork from one place.