According to the latest remote work statistics, about 72% of people currently work under some type of remote work structure:
About 49% are working fully remotely, and
About 23% work in a remote-first company.
Due to the specific nature of their work, industries like tech, IT, marketing, and education rely heavily on the remote work model.
Yet, to function properly and overcome all the challenges, they have to use the right tools that not only support remote work but make it as seamless as possible.
To help you get a hold of what you need to run your remote team better, we'll start by explaining what it takes to lead them.
We'll also list essential remote work tools and explain them in more detail.
Let's start!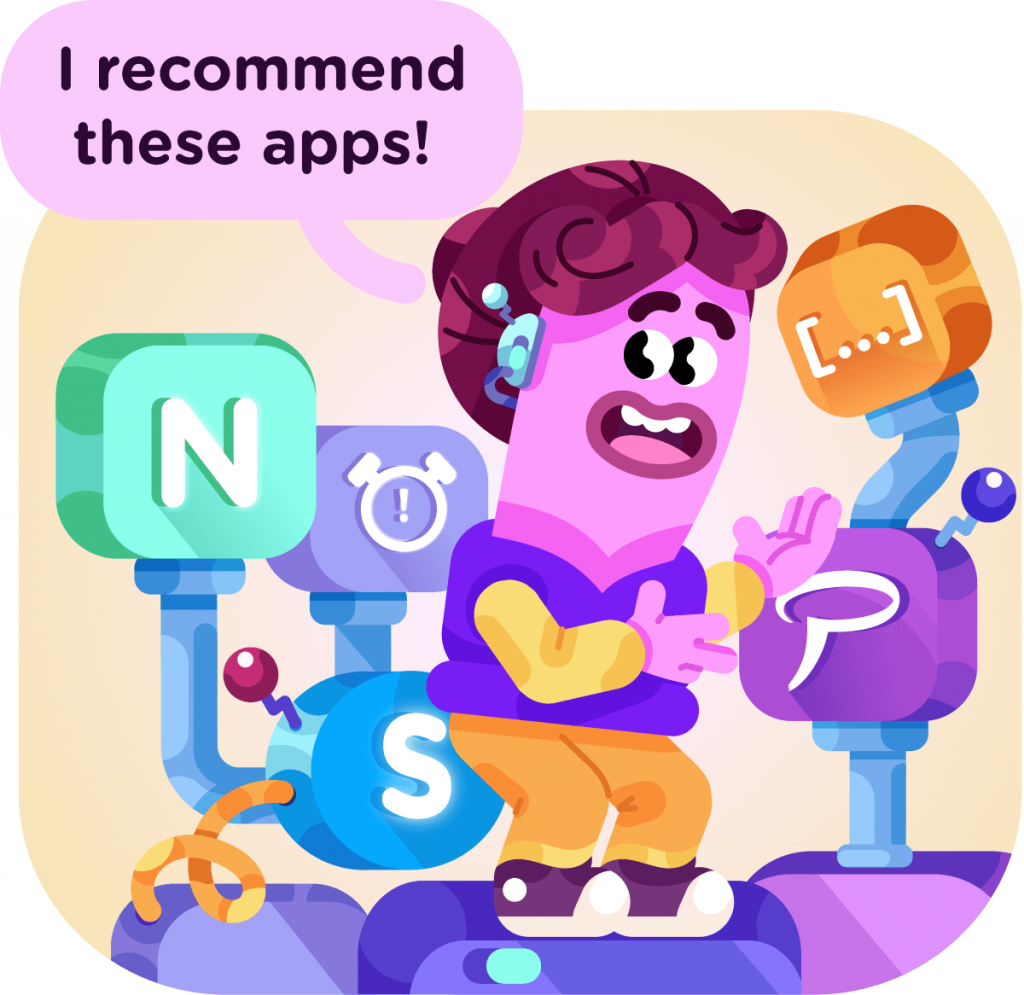 Managing remote teams
Let's not forget that people choose to work remotely for many reasons:
Some are parents or caregivers.
Others simply feel more productive working outside of the constraints of an office.
You also have those who prefer to work from anywhere and change their work location on a monthly or yearly basis.
When you take all that into account and add the fact that you still have to make things work for your company — it sounds horrifying. There's a lot at stake with remote teams.
But, once you've managed to build trust in your virtual team and provided them with the necessary remote work tools — you'll realize that remote teams aren't necessarily harder to manage than in-office teams.
Since we're talking about remote work tools, let's take a look at a list of tools that can help you support your remote team better.
💡 Pumble Pro Tip
Handling remote teams isn't a walk in the park. Check out our 10+ tips to help you lead and manage your remote team effectively:
Top 20 tools for remote work
Online collaboration tools are great supporters of remote companies and enablers of effective communication.
Thanks to the wide range of tools available, most remote teams have managed to overcome communication barriers and stay connected even when scattered across the globe.
How can you help your remote team be more productive and drive better results?
By providing them with the most suitable tools. These should:
Be easy to navigate and use,
Have a neat and clean design,
Provide interactive and useful features,
Ensure users' safety,
Be cost-effective,
Be available across platforms,
Offer great customer support service, and
Enable effective team collaboration.
In general, all tools that support asynchronous communication will be of great benefit to remote teams, especially if they ensure effective communication among employees, regardless of their location, and support business progress.
So, without further ado, check out our list of 20 tools for remote work.
Pumble — Master of unlimited communication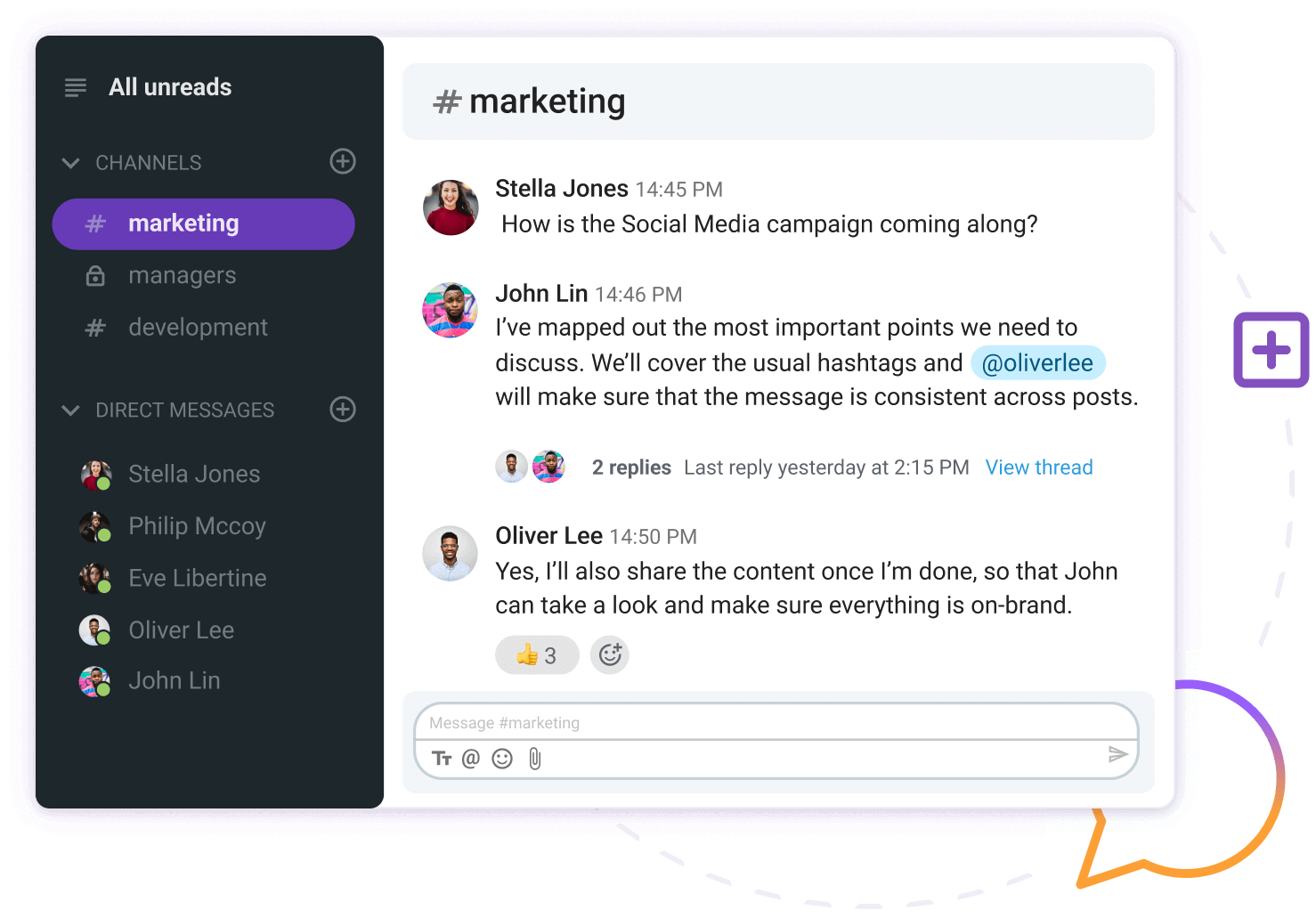 A great enabler of effective communication, Pumble is a team chat app suitable for collaboration among remote and in-office team members.
From the point of view of remote companies, Pumble is an outstanding tool that allows them to communicate in real-time no matter where they are.
As a completely free team chat app, Pumble's strength lies in its unlimited chat history for an unlimited number of users. Plus, it has a generous 10GB of storage per workspace that remote users can rely on for sharing important documents and images.
Moreover, if you need to jump on a quick call with your teammate, you can easily engage in 1:1 meetings, too.
🔸 Available for: Web, Mac (M1), Windows, Linux, Android, iPhone, and iPad
💡Pumble Pro Tip
We know how difficult it can be to maintain effective communication in a remote-first setting. To help you with that, we've put together a piece on business communication words and phrases to use and avoid. Check it out!
Gmail — King of email straightforwardness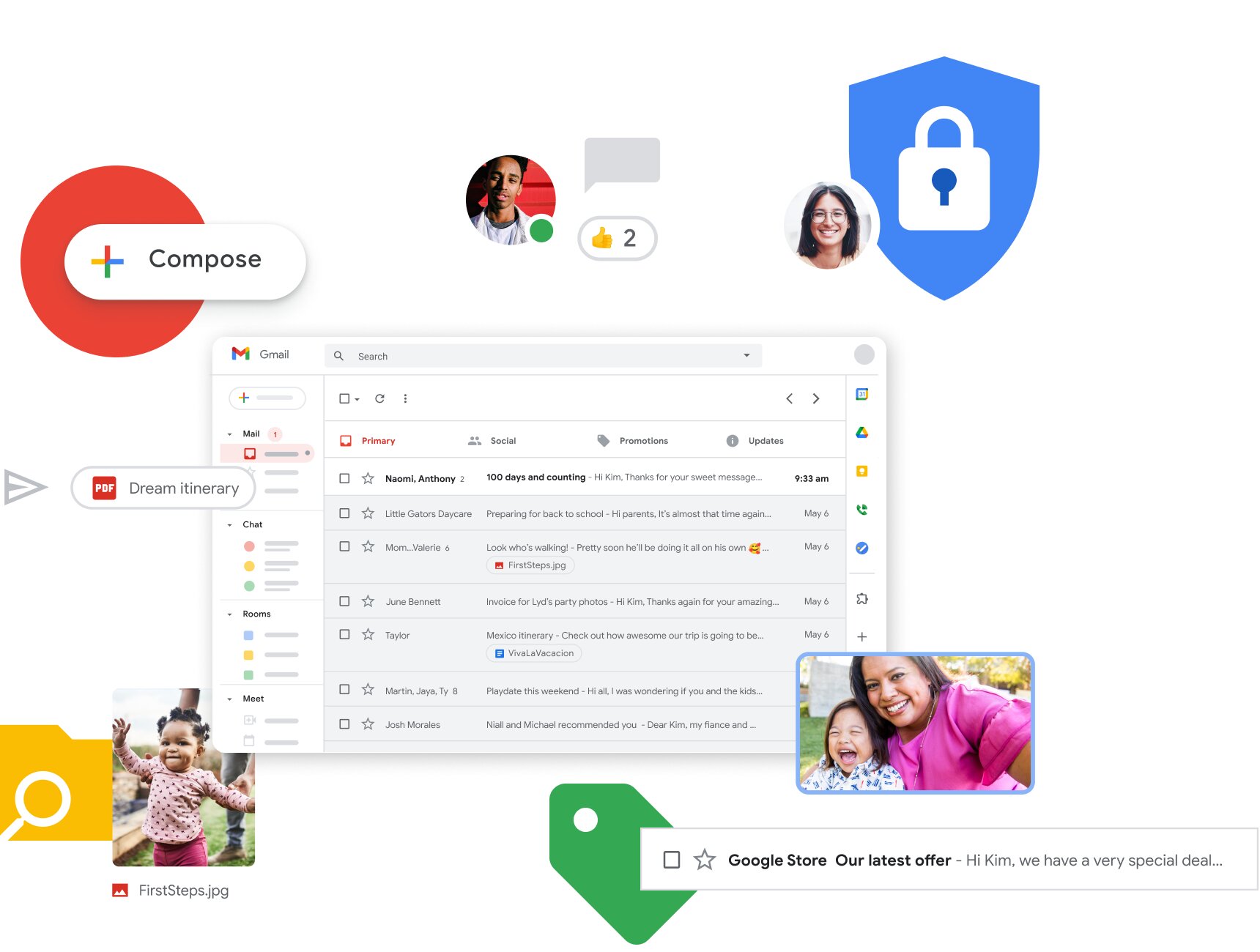 Gmail is one of the most popular and secure cloud-based email services with over 1.8 billion users across the globe.
Thanks to its intuitive design, cost-effectiveness, and availability across platforms, Gmail is the first choice for many remote and hybrid businesses, regardless of the number of their employees.
As part of the Google Workspace package, Gmail allows its users to easily create and send emails and access other essential Google products.
Neat and simple to use, Gmail makes emailing a breeze.
Plus, it can easily be integrated with most third-party apps, which can ensure easy workflow and save time.
It's a great solution for companies whose employees are already immersed in the Google ecosystem.
🔸 Available for: Web, Mac, Windows, Android, iPhone, and iPad
Plaky — Cost-effective task manager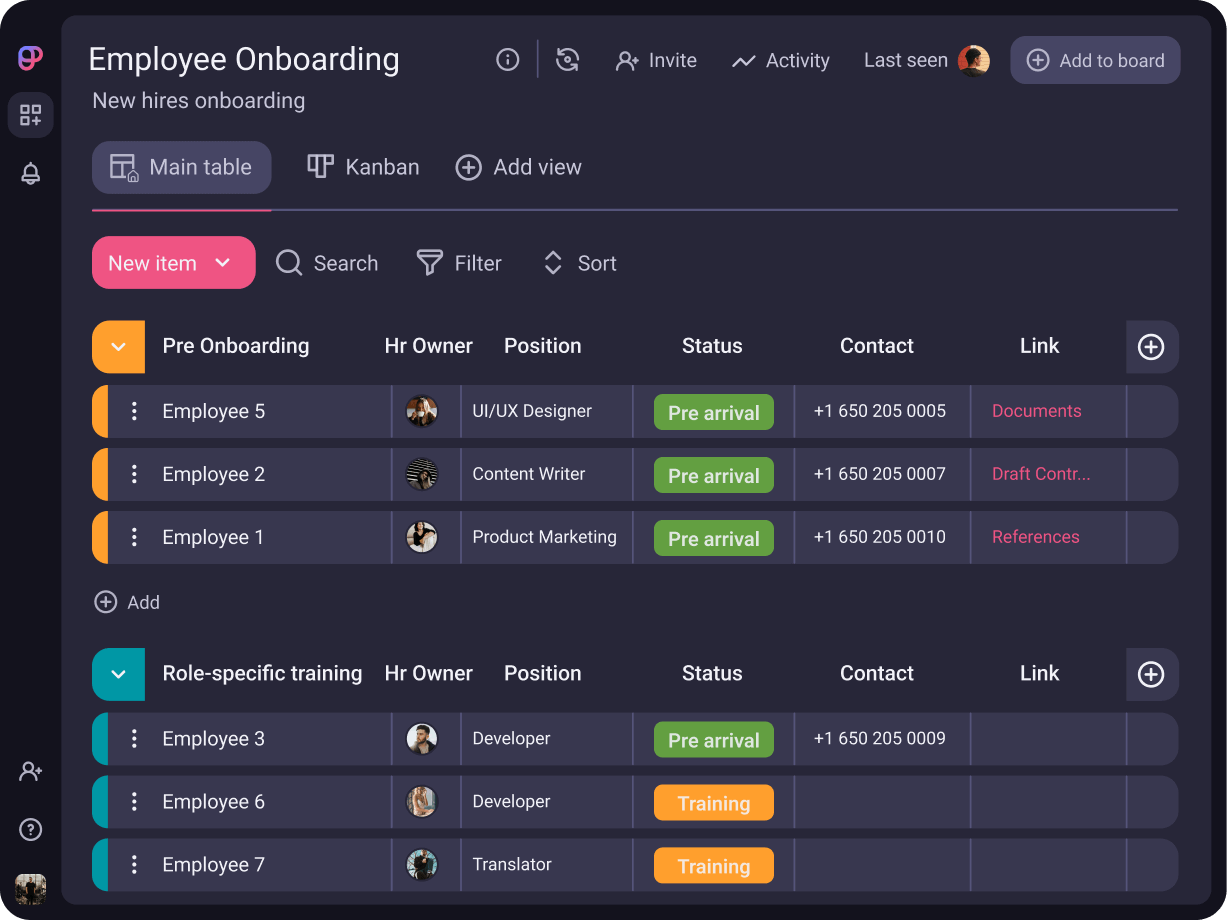 Plaky is a free project management platform that helps remote companies plan, track, and manage all sorts of projects and tasks.
Plaky is a useful tool that can ensure seamless remote project planning and development, thanks to its:
Free and unlimited plan,
Clean design, and
Diverse feature offer.
Plaky will provide small and midsize companies with handy collaboration and task management software.
As a cherry on top, you can choose the template you need from Plaky's Template center and start organizing your tasks the way it suits you.
🔸 Available for: Web and iOS (Android coming soon)
Skype — High-quality video supplier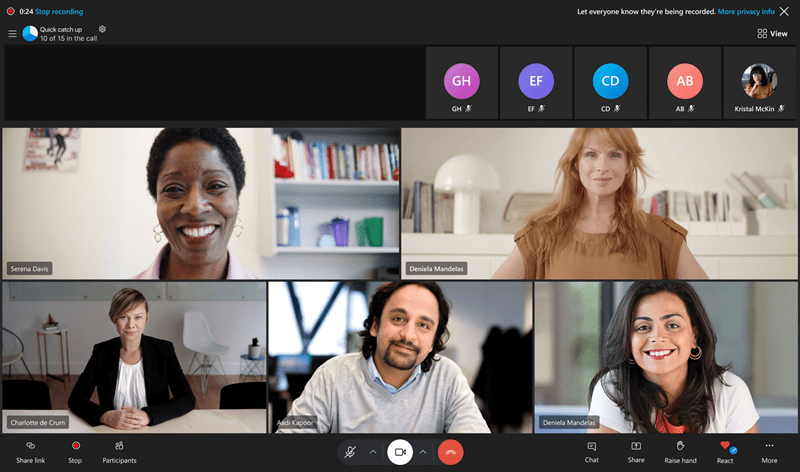 With its 300 million monthly active users, Skype is one of the most popular video conferencing tools worldwide.
Besides being a great video meeting solution for remote and distributed teams, Skype represents a powerful communication service that also offers standard phones, rich text chatting, and live translation services.
Thanks to free, high-quality 1:1 and group video calls, Skype seems to be one of the most convenient solutions for organizing video communication among remote employees.
What's more, Skype allows easy screen sharing and can satisfy the needs of larger teams as well.
🔸 Available for: Web, Windows, Mac OS X, Linux, Android, iPhone, and iPad
LastPass — Convenient password protector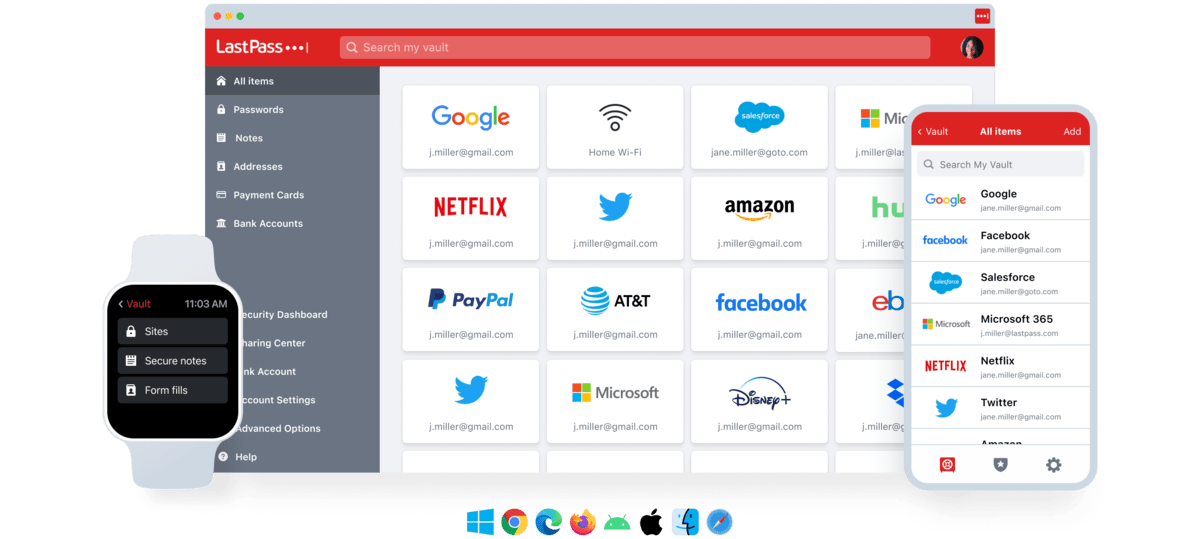 LastPass is a free password manager and vault app that allows remote companies and their workers to store and protect their passwords and other relevant data easily.
As their website revealed, more than 33 million users secure their passwords with LastPass and over 100,000 businesses chose it as their password protector.
Everyone who opts for a free LastPass account will enjoy the automation the platform provides. It can automatically pick up every new account, username, and password. Your only concern will be to remember your Last Pass Master password.
Additionally, LastPass truly makes your online browsing experience amazing with its Autofill option and Dark Web Monitoring feature.
🔸 Available for: Windows, Mac, Linux, Android, and IOS; Extensions for Chrome, Firefox, Microsoft Edge, and Opera
Nextiva — Universally reliable VoIP servicer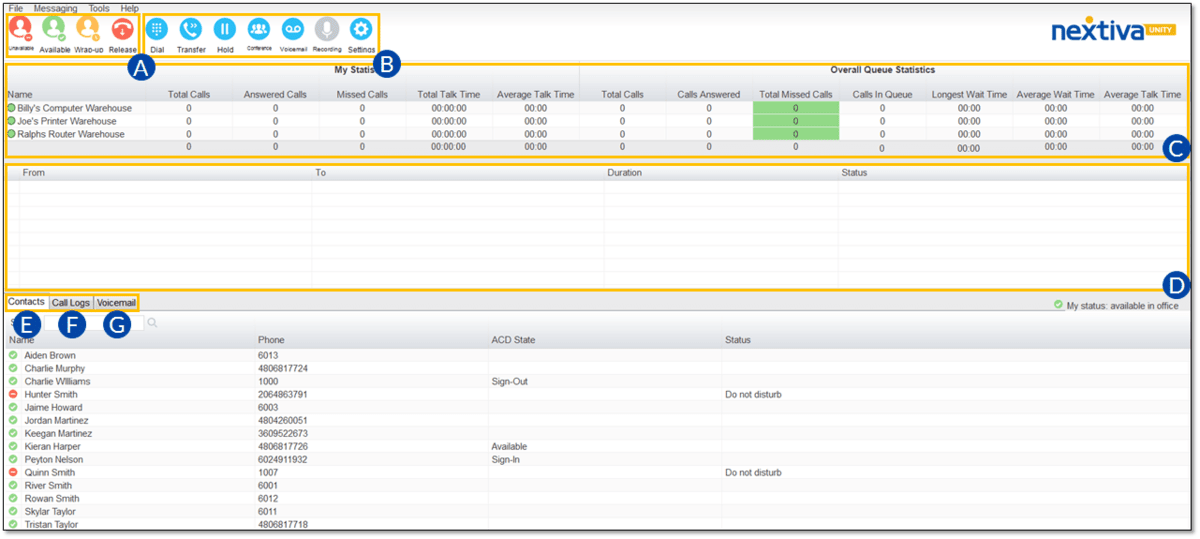 Nextiva is one of the most reliable cloud-based VoIP solutions that has grown to power more than 100,000 US brands. 
The highlights of Nextiva include a stable and reliable VoIP service with almost 100% uptime and outstanding 24/7 customer support.
And, that's not all — with Nextiva, you can also:
Get access to video meetings,
Get a free virtual workspace for remote teams, and
Integrate it with third-party apps.
🔸 Available for: Web, Windows, Mac, Android, and iPhone
Calendly — Prudent scheduling helper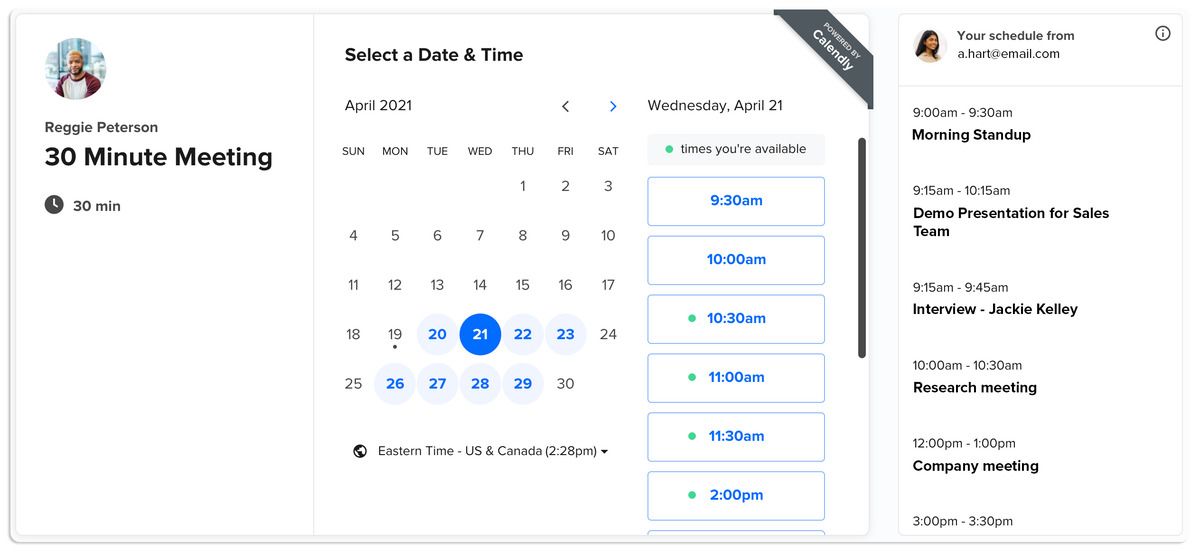 Calendly is a free online appointment scheduling software that allows in-office and remote workers to effortlessly schedule, conduct, and follow up meetings by eliminating the extensive use of email.
According to their website, more than 10M users worldwide enjoy Calendly's service, most of which are remote-based workers.
For most remote companies with a big number of employees and clients, Calendly is a great time saver. When working remotely, ensuring productivity and efficiency becomes a top priority — reducing the time spent on mundane tasks is what Calendly is all about.
🔸 Available for: Web, Windows, Mac, and Android
Clockify — Amazing clock-in kiosk provider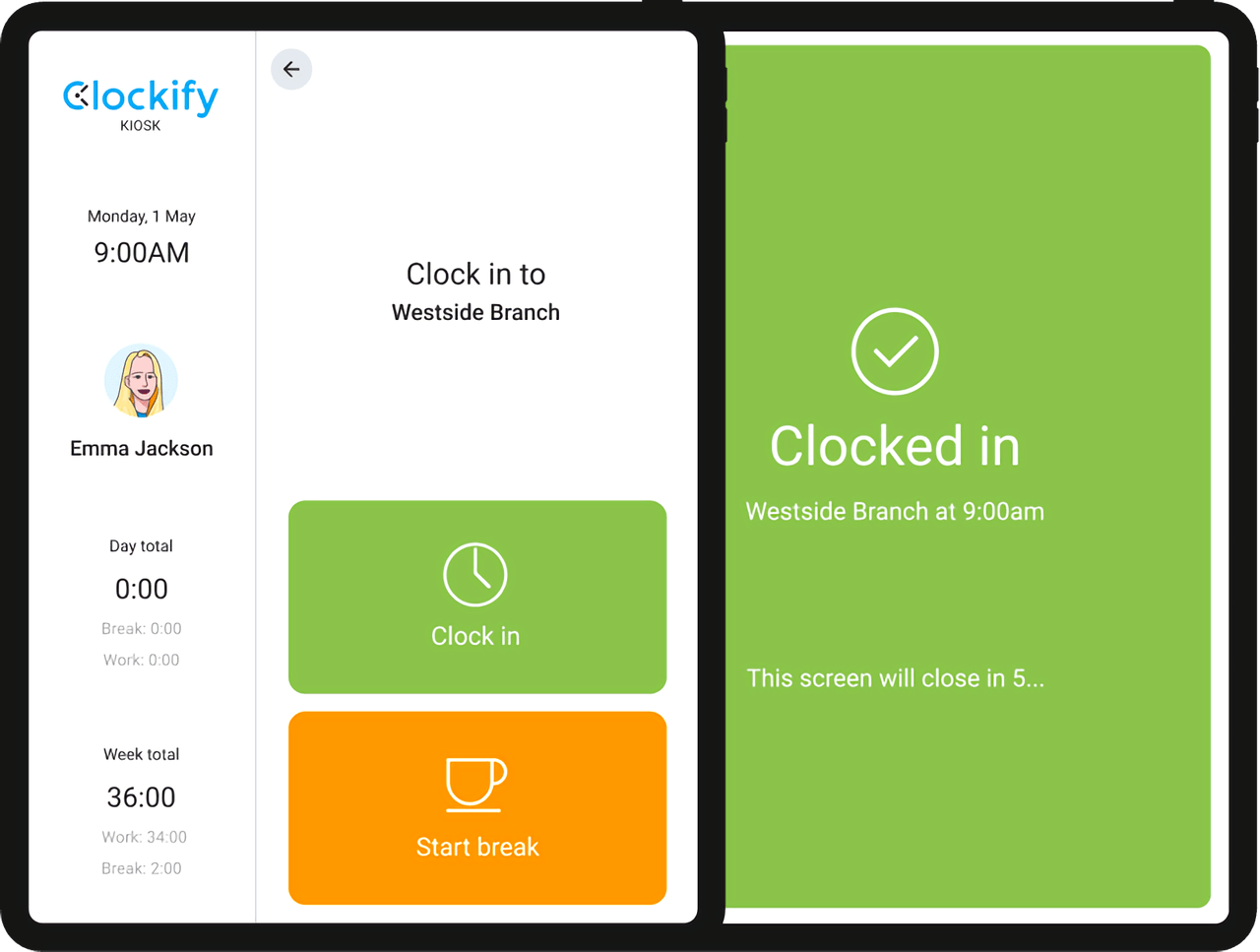 As the most popular free time clock kiosk for employees, Clockify will ensure that companies track work hours, attendance, and breaks as easily as possible.
Once you create your kiosk, you can allow your employees to clock in and clock out with just one click. Your digital workforce can rely on Clockify to clock in from a shared tablet, phone, or computer. They can also sign in with a PIN code and track their breaks.
The great thing about the Clockify kiosk app is that it provides remote and on-site employees with a simple and easy way to clock in and clock out — in addition to the many other useful features like calendar, scheduling, or time tracking. You can really use Clockify in many different ways.
🔸 Available for: Web, Windows, Mac, Linux, Android, iPhone, and iPad
Paymoapp — Versatile time tracker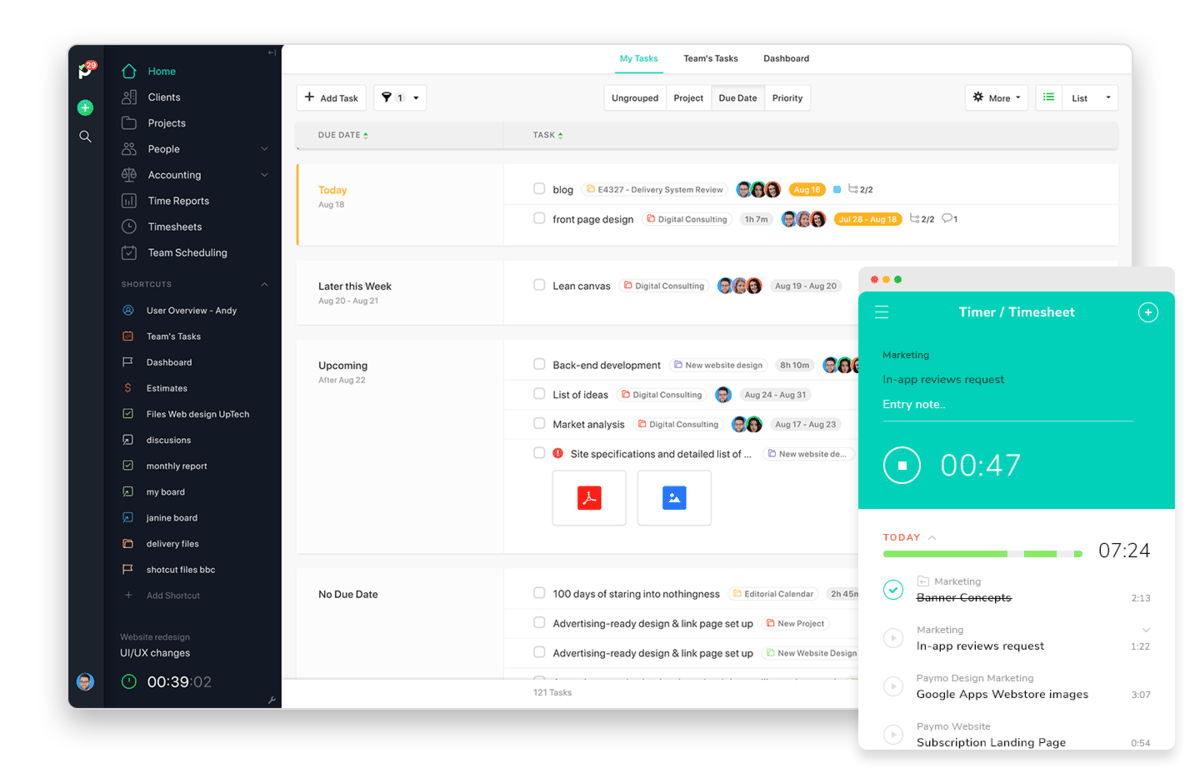 Paymo is a full-fledged project management tool with strong time-tracking capabilities, just right for remote work settings. What's great about Paymo is that users get to pick which time-tracking method works best for them.
There's an in-app stopwatch (web timer), a desktop widget, a mobile app, and an automatic time tracker called Paymo Plus that creates entries based on rules.
Most users opt for the desktop widget, which also features a Pomodoro mode, while others add time intervals directly in the Timesheet area by clicking and dragging on the timeline.
You may also add time in bulk for the entire week or for multiple projects and tasks, which works great if you're working on several projects at once.
🔸 Available for: Web, Windows, Mac, Linux, Android, iPhone, and iPad
Chanty — Cost-effective team communication tool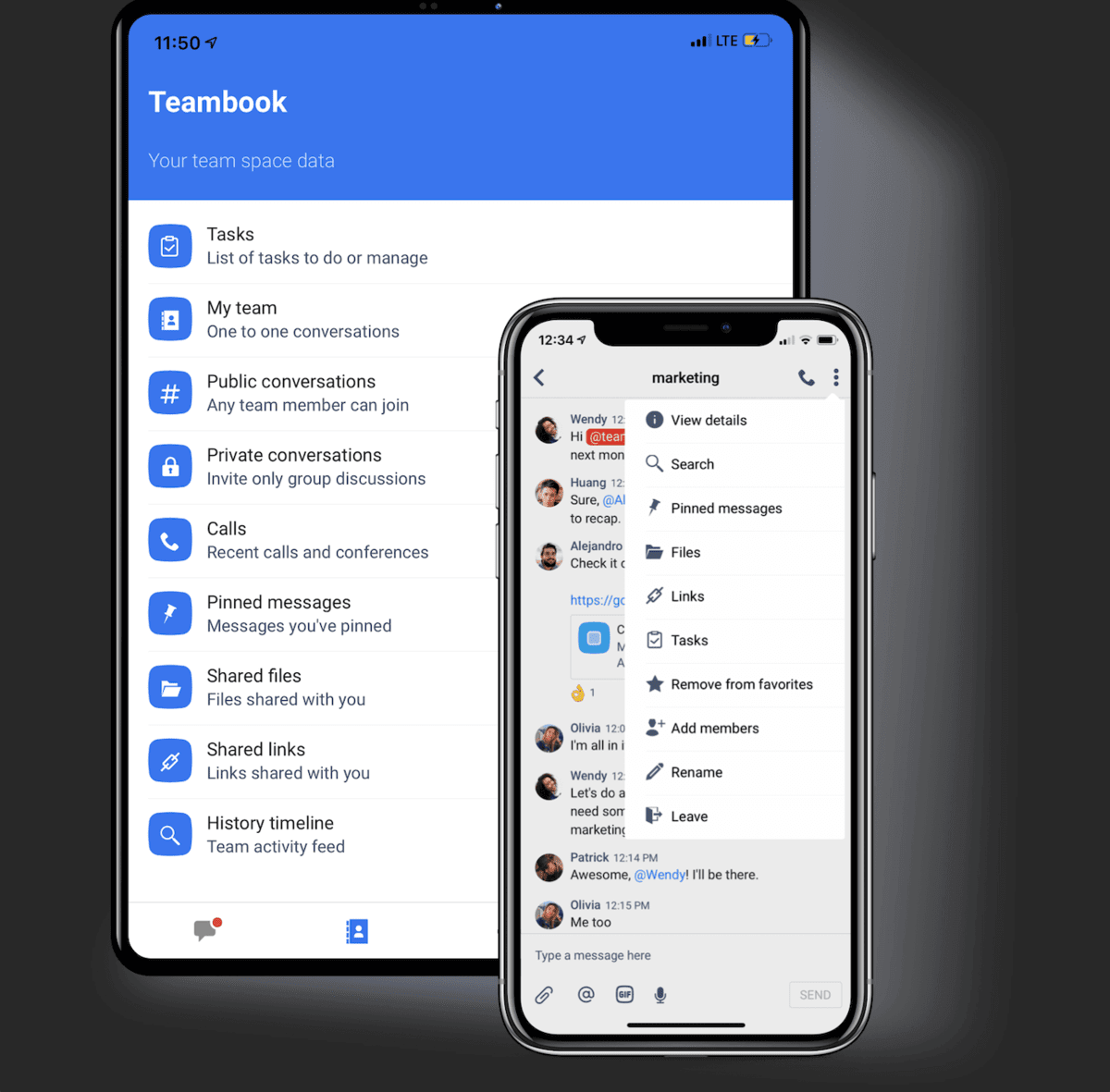 If you're looking for a cost-effective team communication tool, Chanty is a wonderful team chat app. It is helpful for teams that wish to advance their communication because of its capabilities and features, which boost productivity by a factor of 55%. Unlimited private and public conversations, searchable history, one-on-one audio calls, integrated task management, a kanban board, community support, multi-conversation guests, integrations, and other features are just a few of the numerous features that Chanty's free and subscription plans offer.
🔸 Available for: Web, Mac, Windows, Linux, Android, iPhone, and iPad
ProtonVPN — Secure internet browsing companion

ProtonVPN is a free and secure VPN solution that will allow remote workers to surf the internet without fear of privacy and security issues.
If your idea is to protect your remote browsing experience, get around location-specific restrictions, and simply browse the web in a secure environment, ProtonVPN will help you with that.
Since maintaining high-security levels is crucial in remote and hybrid settings, ProtonVPN makes that easier to achieve — the platform doesn't log user activity or share your data with third parties.
🔸 Available for: Windows, macOS, Linux, Chromebook, Android, Android TV, and iOS/iPad
💡 Pumble Pro Tip
Read more about the importance of data security of collaboration tools here:
DropBox — Trustworthy storage magician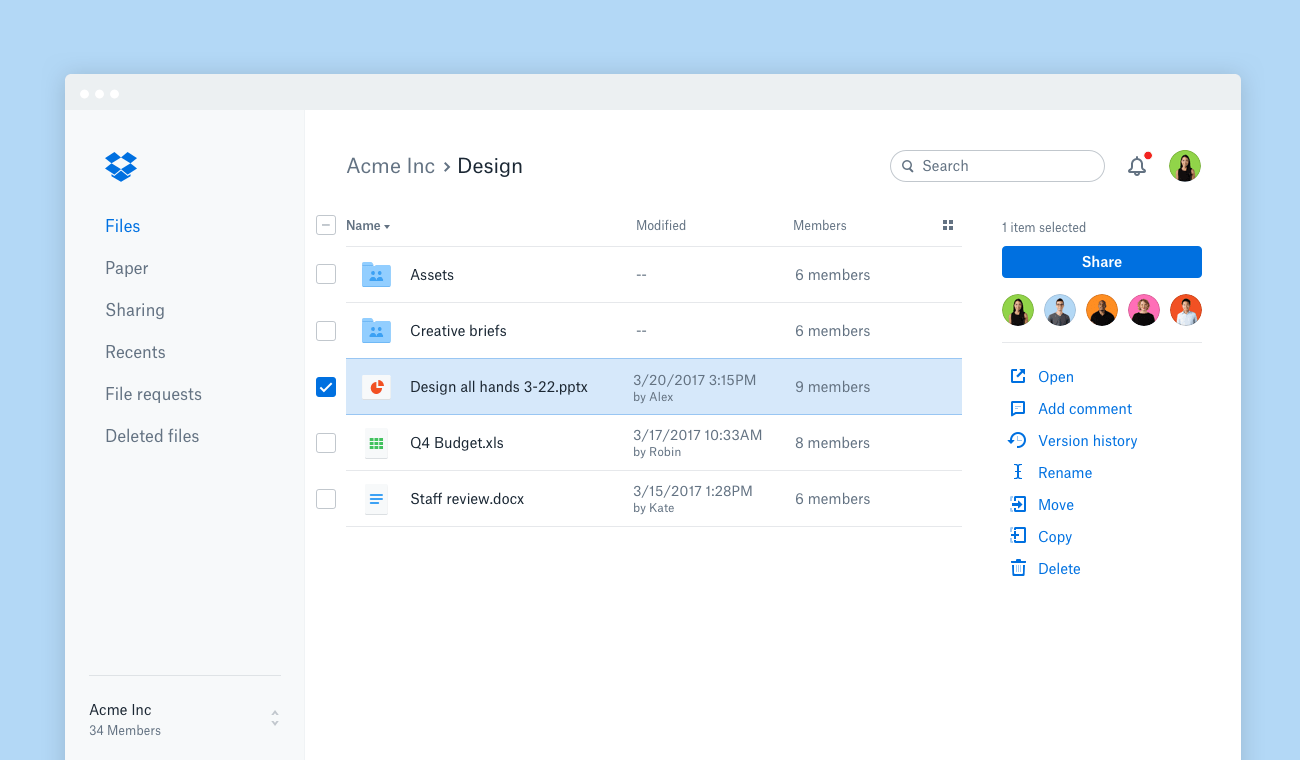 Since its launch in 2008, Dropbox has been one of the leading cloud-based document management software.
According to recent updates, DropBox has over 700M registered users and 15M paying users.
Designed to satisfy the needs of many, DropBox can be an invaluable storage solution for self-employed individuals, remote-based companies, and large corporations.
Not only does it provide secure cloud storage and file sharing, but it also allows access to its productivity and content collaboration tools.
Bonus points go to DropBox's additional features:
Dropbox Passwords,
Dropbox Vault, and
HelloSign digital signature.
🔸 Available for: Web, Windows, Linux, Android, iPhone, and iPad
💡 Pumble Pro Tip
Find out why collaboration technology is important for improving team collaboration and productivity:
Canva — Queen of templates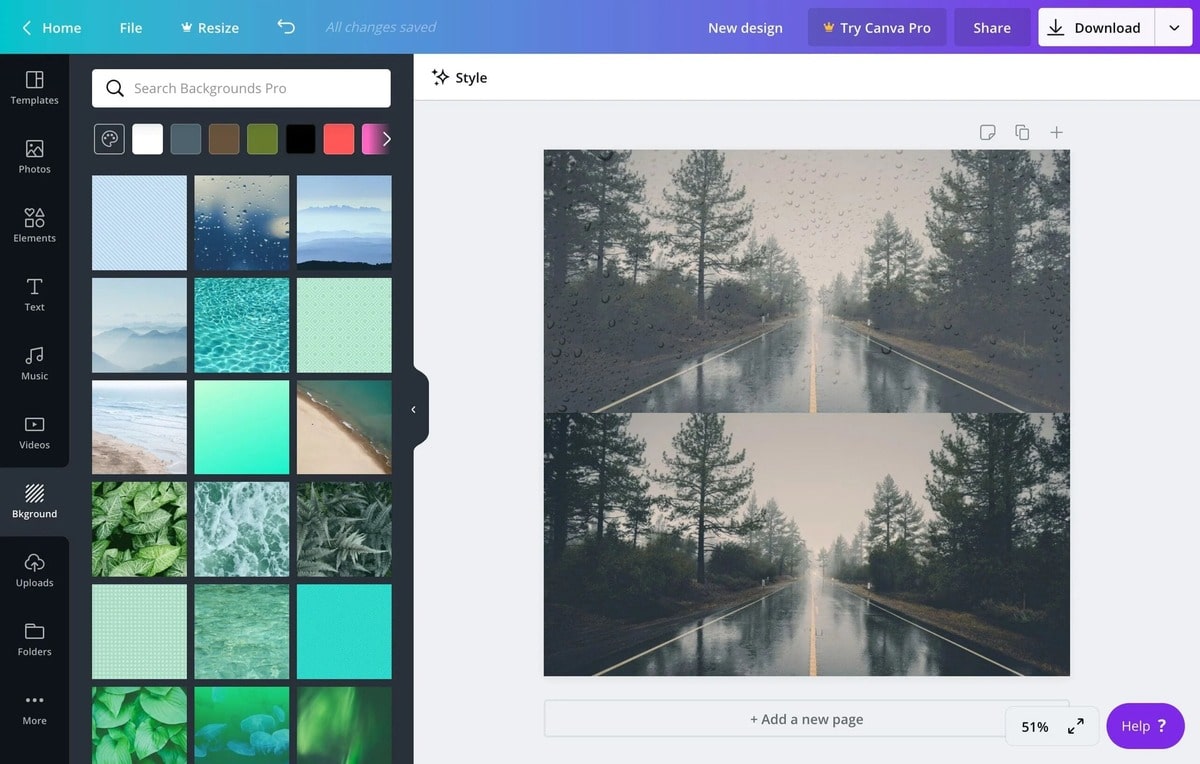 Canva is another notable tool that allows remote and hybrid organizations to collaborate on designs and create other visual elements.
At the moment, Canva numbers over 100 million monthly active users.
Canva is a great solution for remote companies that don't want to hire a professional designer but still need a graphic design tool.
With its template-packed library, Canva will turn everyone into an expert on creative design and allow them to generate unique visual materials, including:
Presentations,
Video materials, and
Social media content.
🔸 Available for: Web, Windows, Mac, Android, and iPhone
Miro — Whiteboard charmer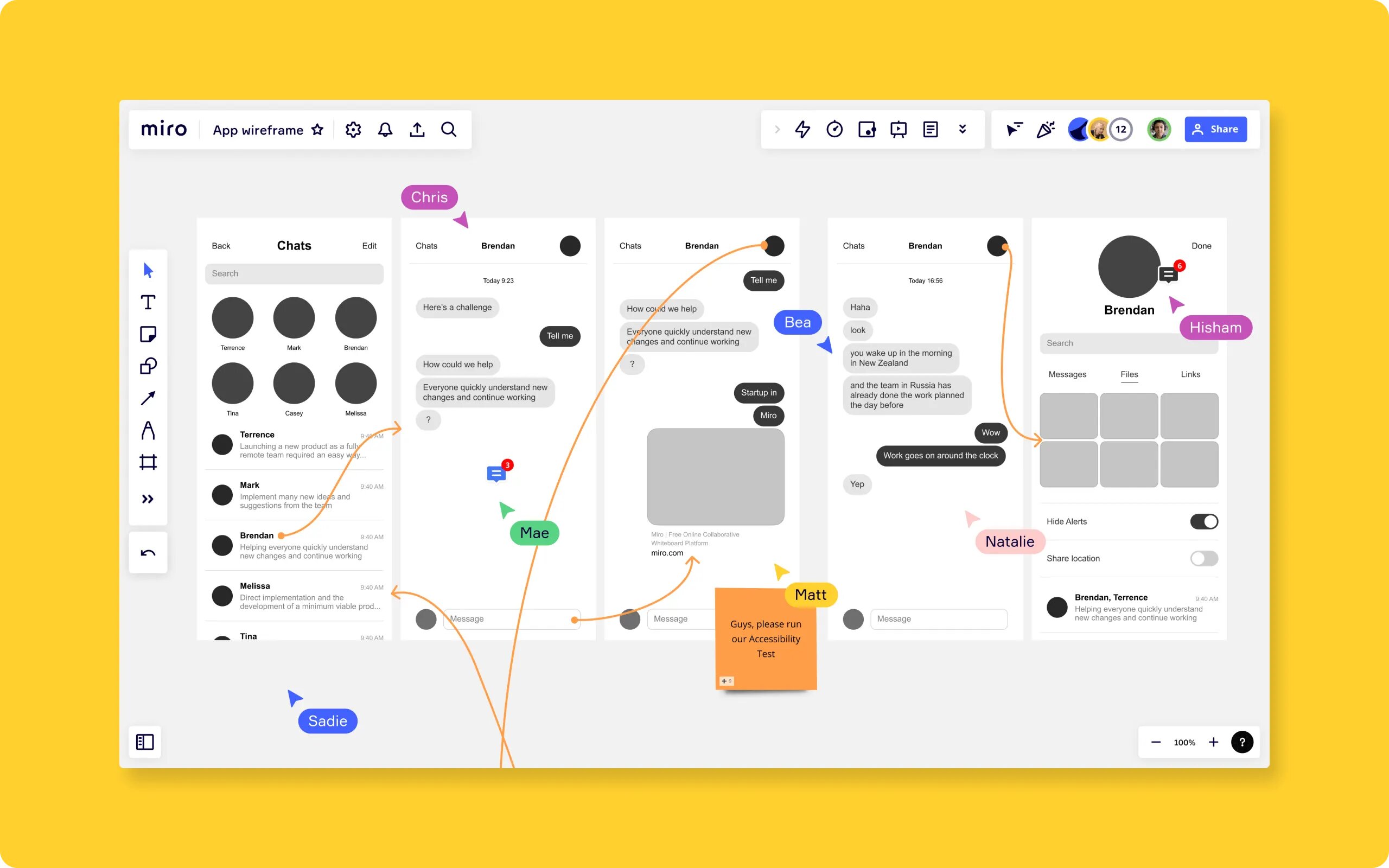 As one of the best online collaborative whiteboard platforms on the market, Miro provides remote and hybrid companies with the experience that in-office companies usually need — everyone can work together on projects as if they were in the same room.
For remote teams that rely heavily on brainstorming, building, and developing ideas in a visual setting, Miro is the way to go. Even working on complex projects and explaining complicated ideas seems like a piece of cake with Miro.
Considering that more than 10M people across the globe have chosen this app to help them express their ideas visually and collaborate with their remote colleagues, you should give it a shot.
🔸 Available for: Web, Windows, Mac, Android, iPhone, and iPad
Salesmate — Customer Relationship Management tool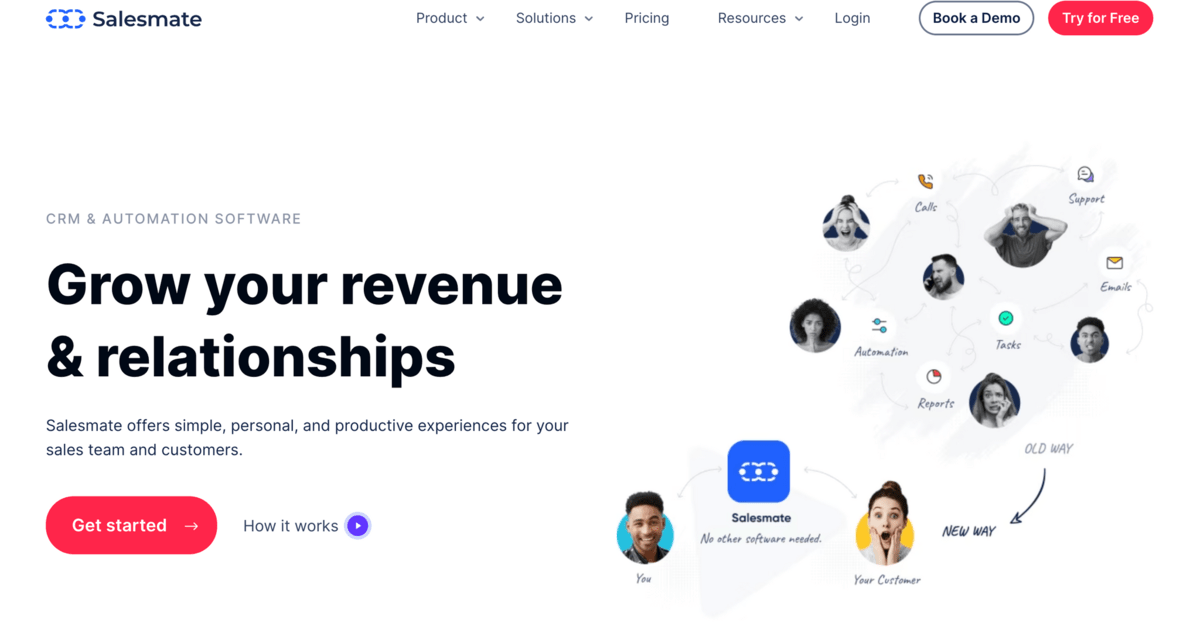 Salesmate is a powerful CRM software that is designed specifically for remote teams. It helps organize data and streamline sales and marketing processes.
It also helps users keep track of prospects and leads, automate routine tasks, send personalized text and emails, capture leads, automate marketing campaigns, and a shared team inbox that helps in team collaboration, resulting in increased productivity.
Moreover, it also offers powerful features such as sales automation, sales pipeline management, meeting scheduler, built-in calling, power dialer, live chat, and more while staying friendly in your pocket.
One of the key advantages of Salesmate is its integration capabilities. It seamlessly integrates with various third-party apps, making it even more powerful and efficient.
🔸 Available for: Android, iOS
Pitch — Elegant visual content librarian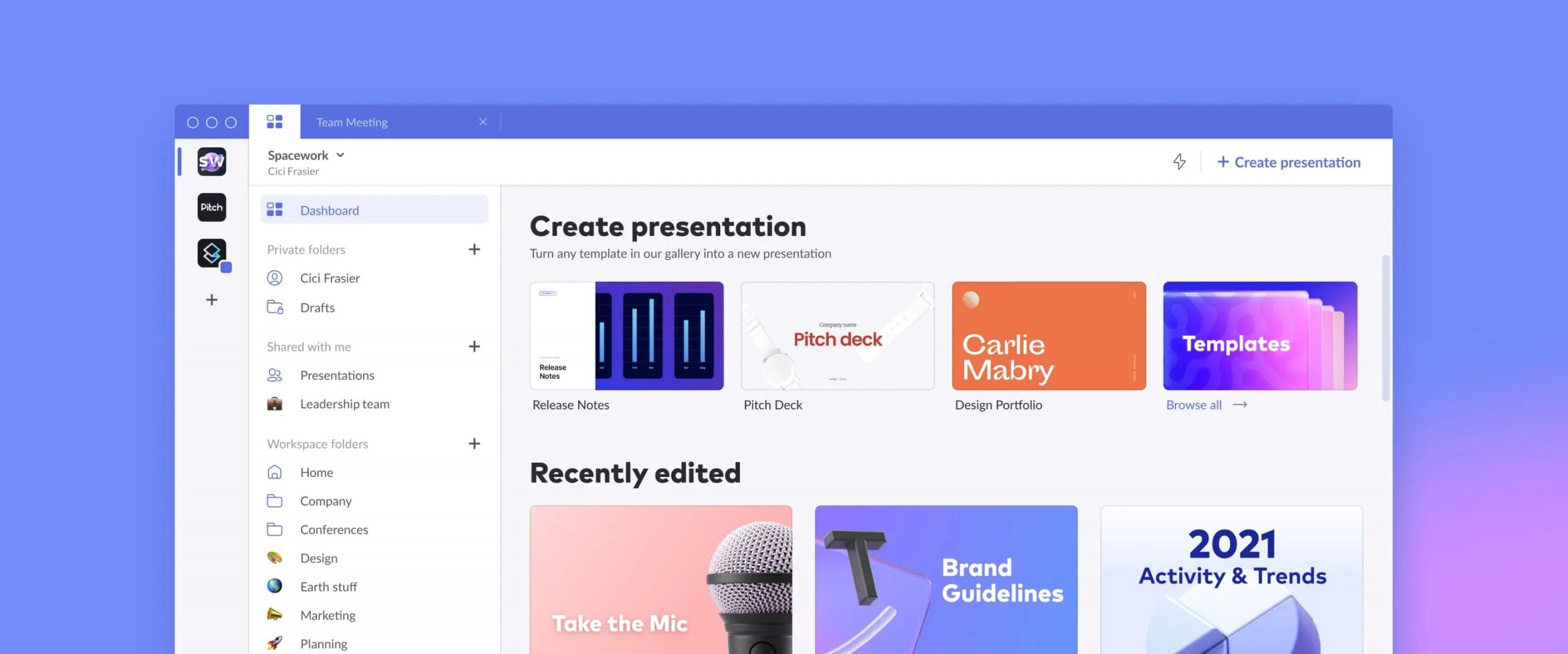 Satisfying the needs of tens of thousands of teams globally, Pitch is outstanding presentation software that ensures real-time collaboration among remote employees.
No matter what industry your remote company is working in, Pitch will provide you with a wide range of templates to create unique and engaging visual content, such as:
Presentations,
Market research materials, as well as
Pitch and sale decks.
Thanks to its avid media library, any remote worker will feel comfortable creating exceptional presentations.
🔸 Available for: Web, Windows, Mac, Android, and iPhone
Evernote — Synchronized note organizer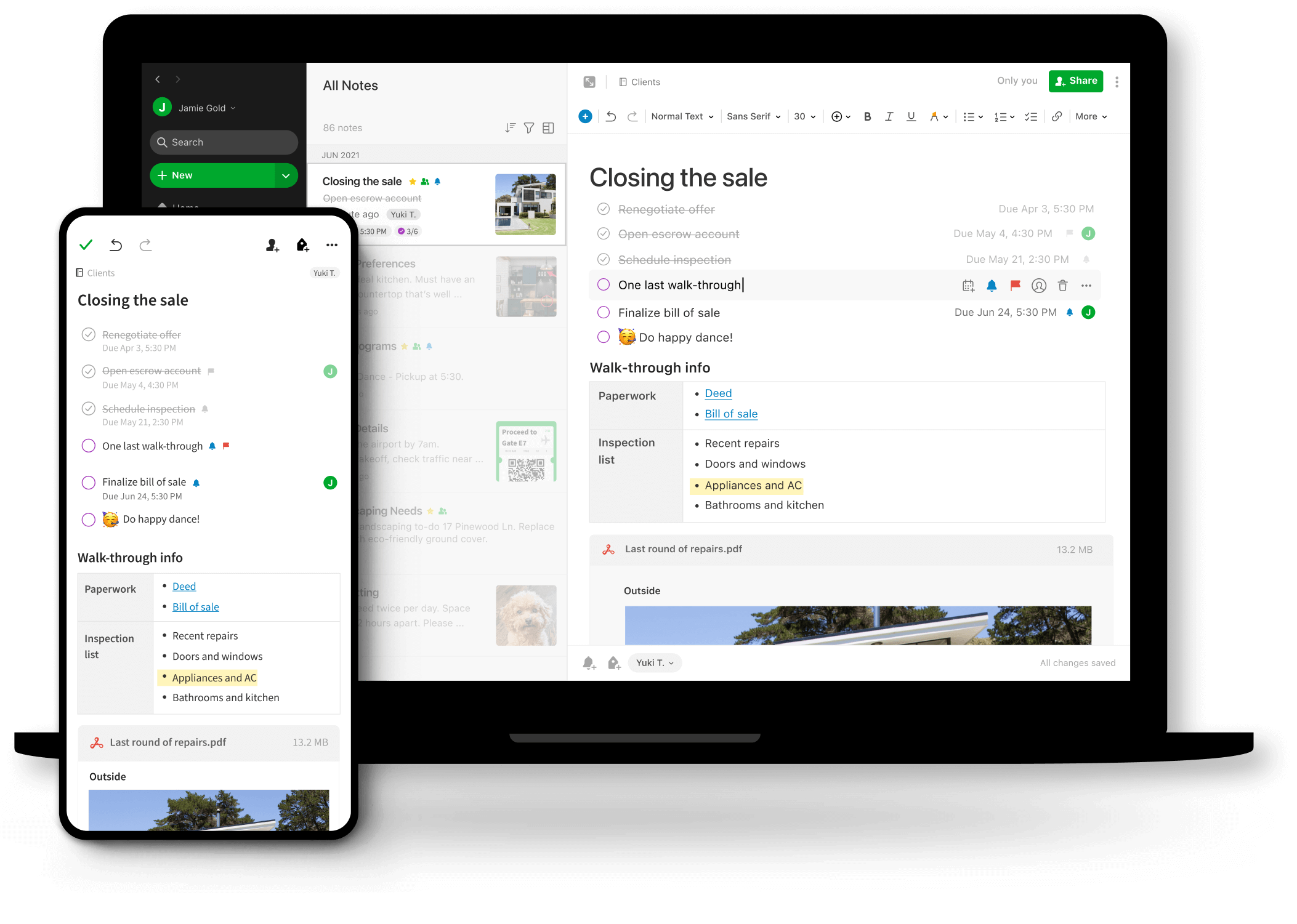 Evernote is an excellent cloud-based note-taking service that can help remote and hybrid employees stay on top of important tasks and weekly meetings and keep everything in one place.
Over 225M users have already chosen Evernote as their number one note-taking app.
With Evernote, remote employees will be sure that they can access all their important notes on their laptops, desktops, or smartphones.
A customizable homepage gives a quick view of the most recent notes and showcases other handy features like a scratch pad, pinned notes, and a calendar.
Plus, the app offers what few other apps have — a web clipping feature that allows you to clip content from the web and include it in your notes.
🔸 Available for: Web, Windows, Mac, Android, iPhone, and iPad
SignNow — Secure digital signer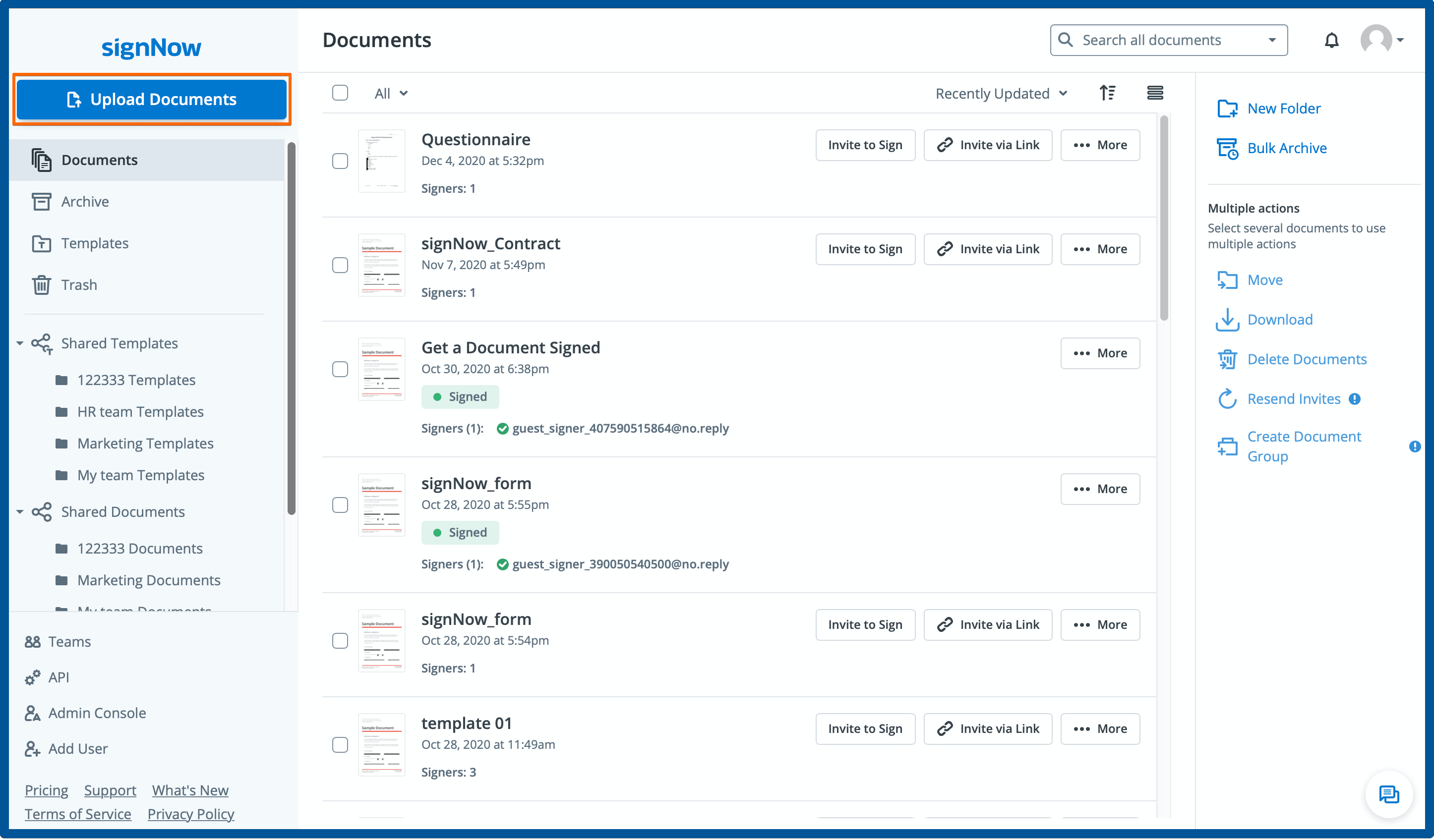 SignNow is a cost-effective e-signature service that can help companies with remote and hybrid workforces stay on top of important electronic document signing.
The platform numbers more than 45,000 customers and almost 6M users.
Ever since its launch in 2011, SignNow has been updating its offer and is now providing its users with:
Reliable advanced e-signature features,
The ability to create document templates, and even
A HIPAA-compliant digital signature solution.
Capable of satisfying the needs of multiple industries, SignNow will ensure that the process of document signing becomes automatic.
🔸 Available for: Web, Windows, Linux, Android, iPhone, and iPad
Blueboard — Memorable experience provider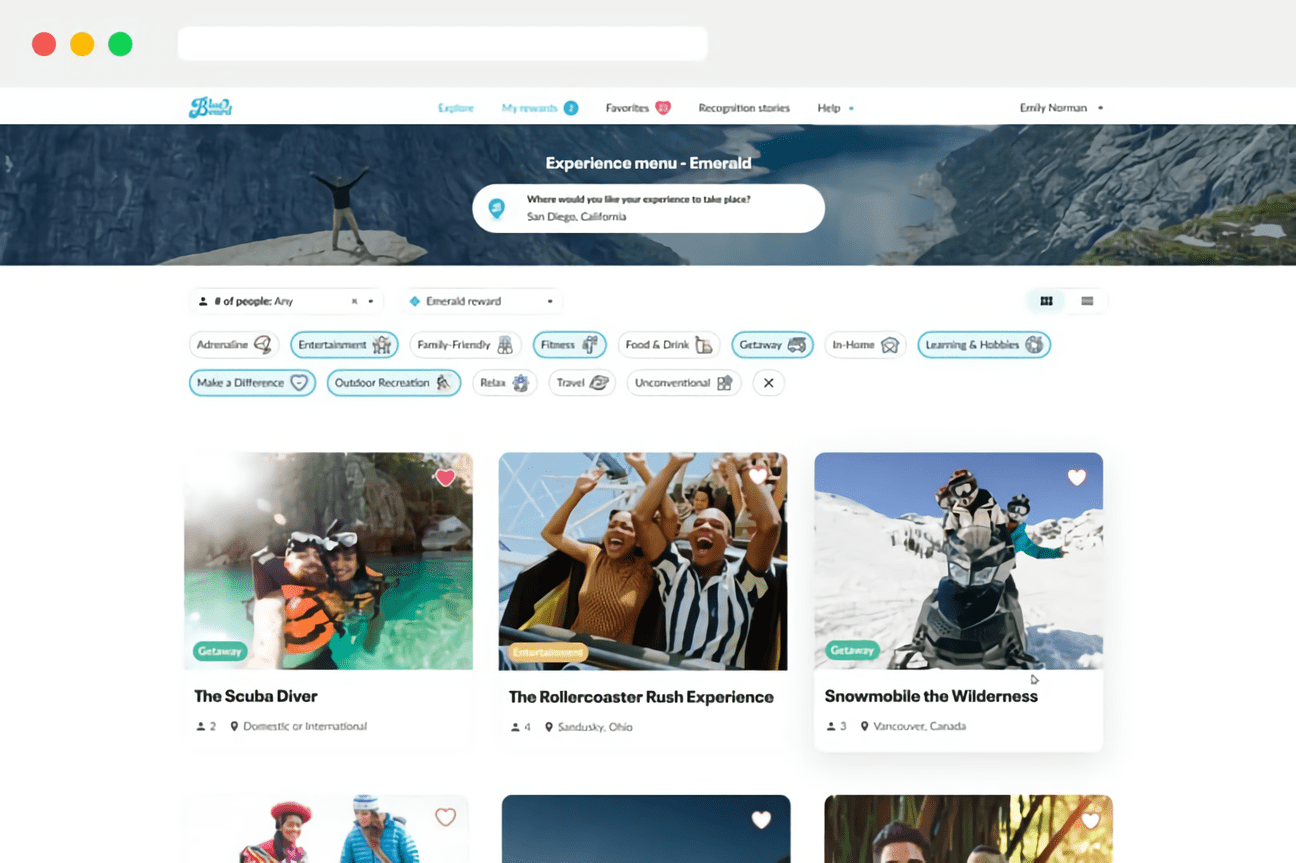 Blueboard is another user-friendly employee recognition and rewards platform that offers remote-first and hybrid-based organizations a wide range of amazing options to choose from.
Blueboard represents a unique platform that helps employers provide their remote workforce with personal, life-changing experiences.
If you want to surprise your employees with unique gifts and rewards, Blueboard has got you covered. Some of the many exciting experiences available with Blueboar include:
Skydiving,
A tomato-throwing experience, and
A family zipline adventure.
🔸 Available for: Web
Zoho Invoice — Reasonable financial helper

Zoho Invoice is a free, cloud-based invoicing solution designed to help starting businesses manage their invoices, even in remote and hybrid arrangements. At the moment, the whole Zoho Family of products numbers more than 60M users globally.
With Zoho Invoice, generating and sending invoices is done in a matter of seconds.
The best thing is that the platform is completely free and allows companies to integrate with a number of third-party apps, including Microsoft Office 365 and Google Workspace.
A particularly interesting feature for remote businesses is the fact that Zoho Invoice is available in 17 languages, which makes it a great solution for multicultural workplaces, too.
🔸 Available for: Web, Windows, Mac, Linux, Android, iPhone, and iPad
Final thoughts: Choose remote work tools based on your team's needs
Handling remote teams can be a lot easier if you've got the right tools to support their collaboration, communication, and teamwork.
Although we can't provide a suitable remote work strategy for your team or help you decide what tools to actually use in your company, we can encourage you to use this list of top tools for remote work as a starting point.
Reach out to your employees and ask them for their opinion.
What tools do they need?
What will make their work easier and quicker?
Is there something they would particularly enjoy using?
Once you've gathered all the relevant information, try and meet them halfway.