In the 21st century, every company wants to create their own, unique identity.
What's more, they want to be famous for their marketing approach, which is where growth agencies enter the stage.
One of the growth agencies that has caught our eye recently and has been using Pumble for some time now is Mustard.
Therefore, we have reached out to Justin Quek, the Director of Mustard, to learn more about his company and see how exactly Pumble has helped them achieve more streamlined communication.
Apart from that, we also talked about:
Mustard's beginnings,
The biggest creativity challenges for growth agencies,
Which Pumble features make Mustard's work easier, and
Why Mustard picked Pumble before other collaboration tools.
Let's dive into it!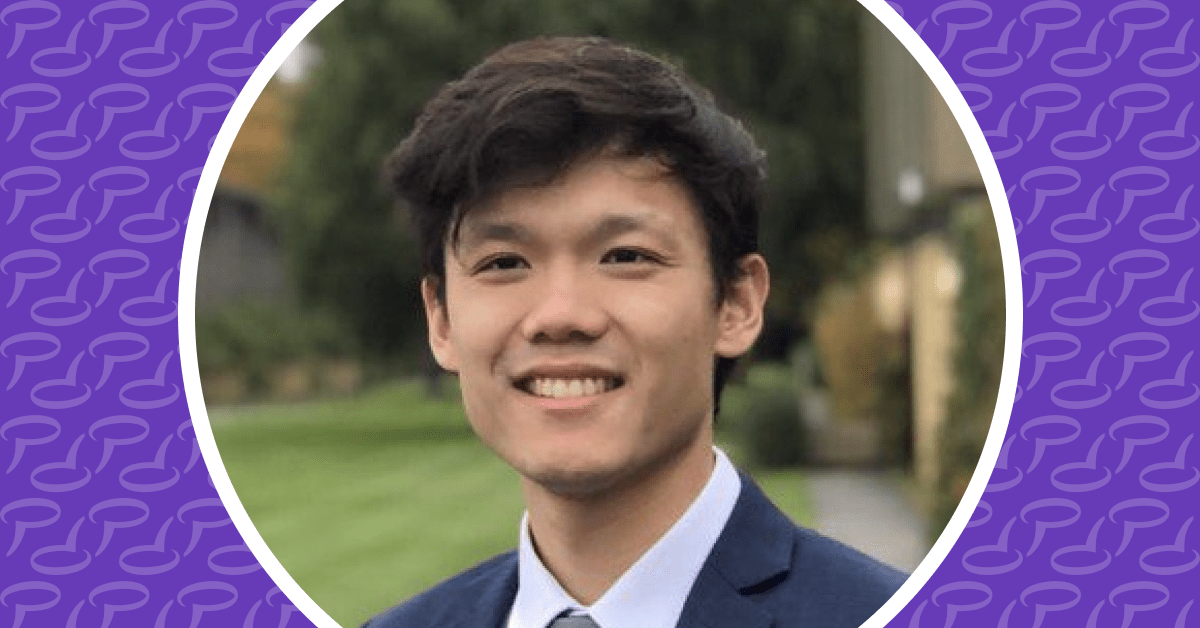 A quick introduction to Mustard
Mustard is a content marketing studio that helps companies grow by creating unique premium content and SEO strategies.
There were two main reasons why Mustard was founded.
According to Quek, the first was the lack of high-quality growth agencies on the market: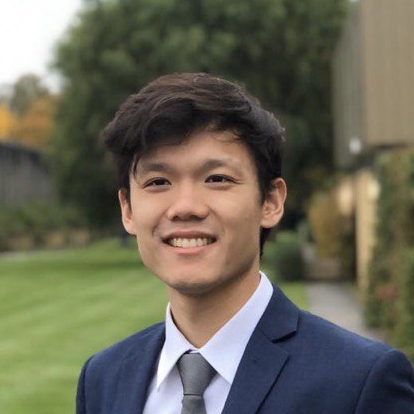 "We saw an actual problem in the industry. There wasn't enough premium content being produced, and small and medium-sized enterprises often lacked access to high-quality strategies."
Quek also experienced what it was like to work in a technology startup whose approach to growth wasn't in line with his expectations: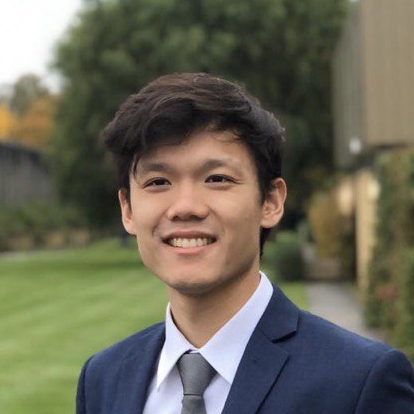 "Having been a Growth Lead at a technology startup myself, we were sold by partners but staffed by juniors. The quality of work lacked rigor and value. Furthermore, bigger agencies turned us down because we probably weren't big enough."
So, Mustard was founded to fill a gap in the market.
But, there was also a second reason why Mustard began its odyssey — work flexibility.
Quek describes Mustard as a remote-first company and further explains why flexibility is so vital to them.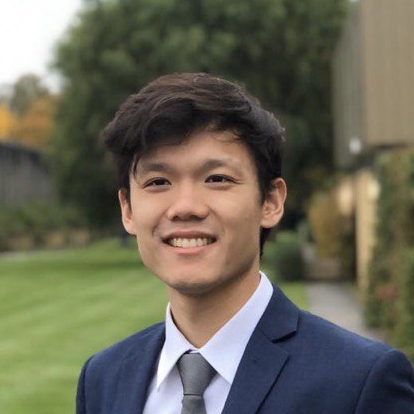 "As founders, we always valued flexibility. Mustard was built as a completely remote team across multiple countries. Getting to do what we love, on our own timelines, was something we had always wanted to do."
By establishing Mustard, Quek and his colleagues got everything they wanted — a high-quality growth agency that was able to operate remotely and provide some flexibility into their work schedules.
🎓 Pumble Pro Tip
To learn more about managing remote teams, check out our article:
What is the biggest challenge Mustard has faced?
Running a content marketing agency comes with some challenges.
The major challenge Mustard faces comes from customers' dilemmas about whether to accept changes or not.
Quek explains that CEOs of the companies they work with often have constraints when accepting new ideas and strategies.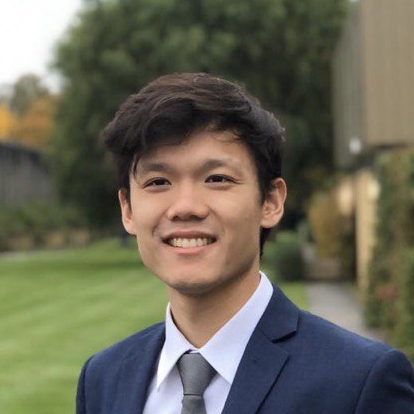 "Most of our creative challenges come from the outside rather than inside — often in the form of client constraints. We work with amazing CEOs who have run their businesses for over 10 years, and introducing a fresh concept to them may often take time to be accepted. Also, sometimes, it may be hard to implement a certain idea due to the amount of legacy built up over the years."
However, Quek explains that they can overcome the aforementioned challenge thanks to diligent research and commitment: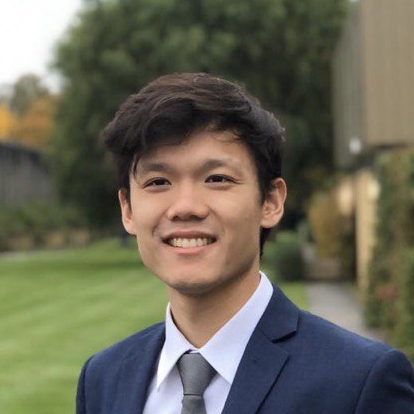 "To overcome this challenge, we implement a lot of research and testing. We back our proposals with research and well-documented interviews, secondary research, and actual results. Over time, our clients are more willing to adopt our suggestions because we can build realistic hypotheses and prove incremental results from small experiments."
When the research and often tedious data collection is over, Quek and his team can dedicate themselves to the most exciting part — inventing the most original marketing strategies.
🎓 Pumble Pro Tip
Proposing changes is not an easy task.
Therefore, it is vital to know a few strategies for communicating changes at the workplace:
How did Mustard discover Pumble?
Since Mustard has been using a remote work model, they searched for communication software that would bridge the gap between colleagues and enable them to communicate effectively.
That is how they discovered Pumble.
According to Quek, Pumble first caught their attention due to its moderate price and the Pumble channels feature.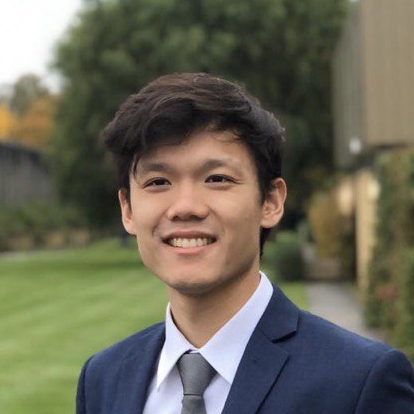 "Honest answer? Slack was way too expensive. Google Chat didn't really cut it for us. We didn't really like the way they split and organized their channels. We searched for free alternatives, and the one that worked the best for us was Pumble."
It seems that Mustard has been happy with Pumble ever since they have chosen it.
The recent Instagram post, where one of Mustard's team members shared with their followers just how satisfied they are with Pumble, confirms that. 
Quek explains that the transition to Pumble wasn't hard: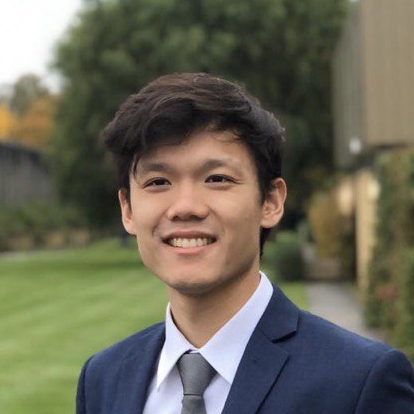 "It made communication a whole lot easier. What's more, moving to Pumble was frictionless."
Why does Mustard find Pumble better than other communication tools?
Since Quek and his colleagues from Mustard seem pleased with Pumble, we wanted to know why they found it better than other communication tools.
Quek highlights the following features as the ones that help Pumble leave others behind:
The price,
Audio calls and video conferencing,
Emojis, and
The guest access feature.
Feature #1: Price
Many users pinpoint Pumble pricing plans as moderate and very appealing, and Mustard is no different.
Quek says that the price was what made them choose Pumble over Slack in the first place.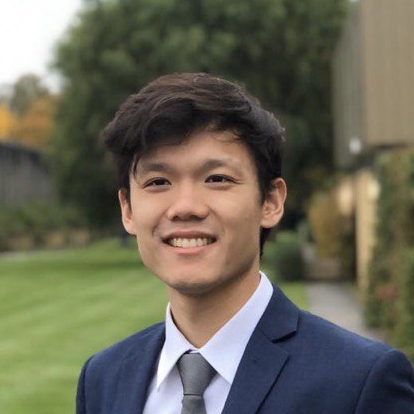 "We chose Pumble over Slack purely because of price. The features were pretty similar."
Using a business communication app that has every feature an enterprise needs and paying less for it makes a huge difference in the business world.
Furthermore, it helps a company save money for further investments.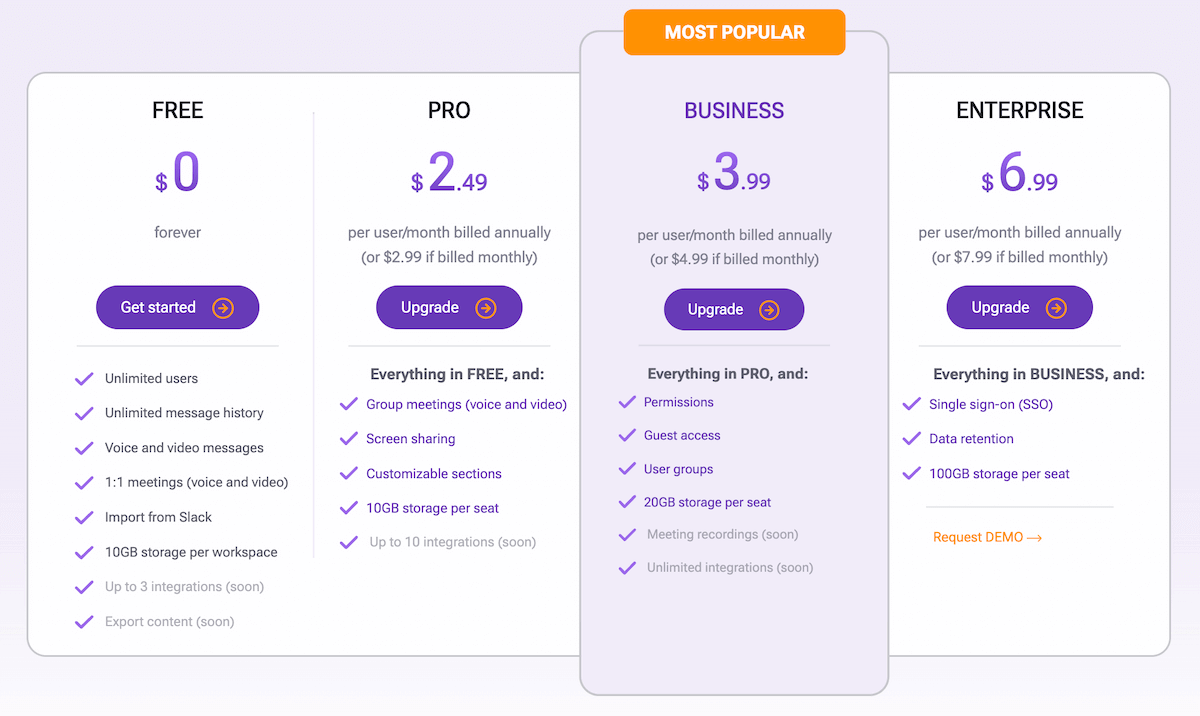 Feature #2: Audio and video calls
Working remotely might make professionals feel isolated from others, as remote workers can struggle to connect with their teammates, which can eventually lead to burnout and performance issues.
Therefore, to prevent that, it is crucial to schedule regular audio and video calls.
The regular calls increase team cohesion and check if anyone needs help with ongoing tasks.
Quek pinpoints easy access to audio and video calls as one of Pumble's biggest strengths: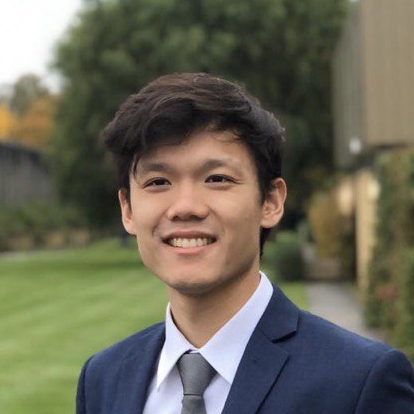 "One of the things I love about Pumble is the audio and video call function. It's just super easy to set up and jump on. My team consists of people who are comfortable working asynchronously and are also willing to jump on a call if clarification is needed. We make it a point for weekly catch-ups too. It's always nice to just catch up and get to know how your team members are doing."
Thanks to Pumble, Mustard's employees can schedule video and audio calls via their phones or laptops from wherever they are, as long as they have Internet access, which greatly expedites and improves team communication.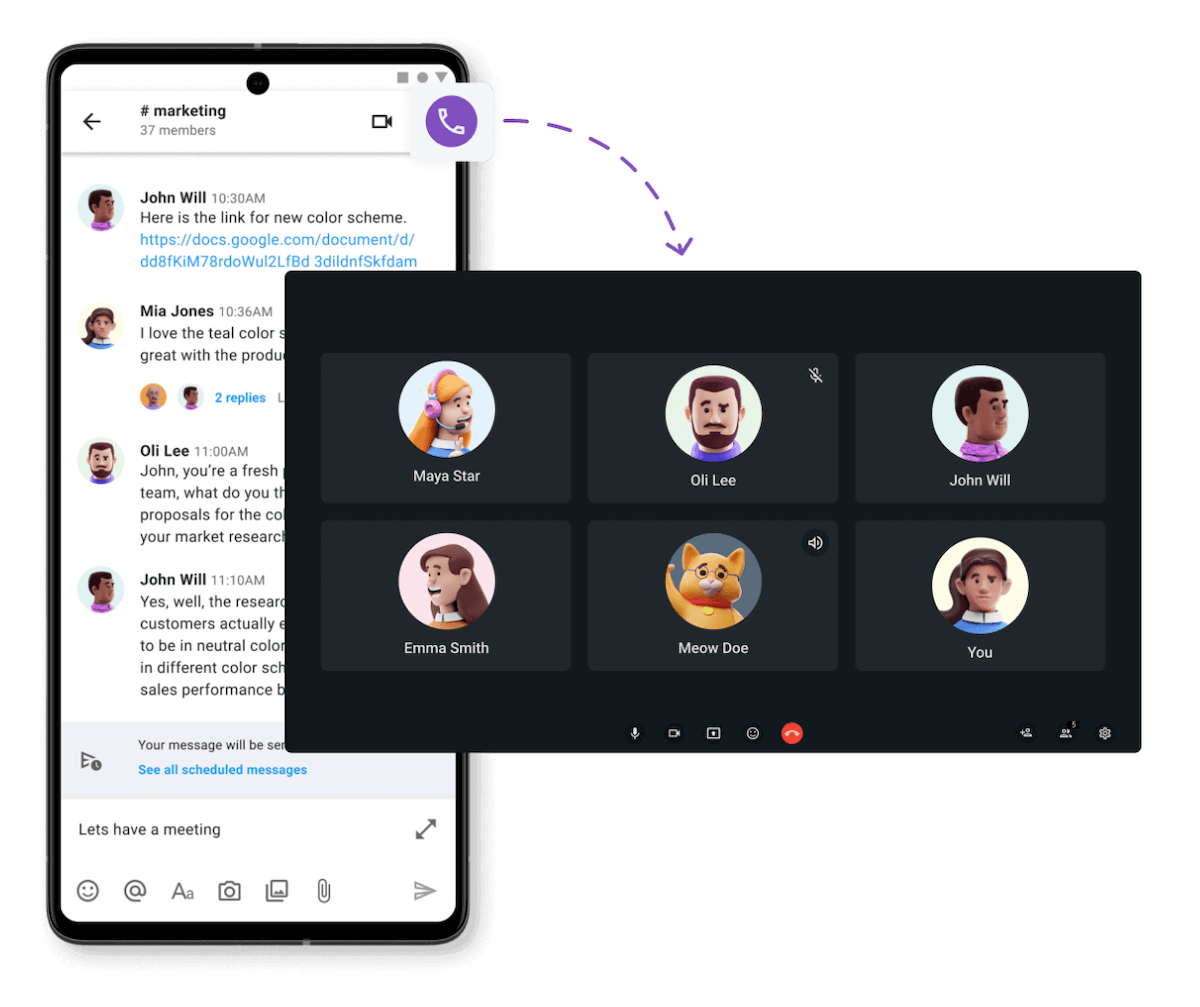 🎓 Pumble Pro Tip
If you want to learn more about video and audio calling via Pumble, we recommend you visit the following pages:
Feature #3: Emojis
Emojis save time in business communication and help us express various thoughts or feelings with just one small image.
Research shows that 77% of people use emojis in work communication and it seems that the Mustard team falls into that category. Quek loves the ways users can use emojis on Pumble: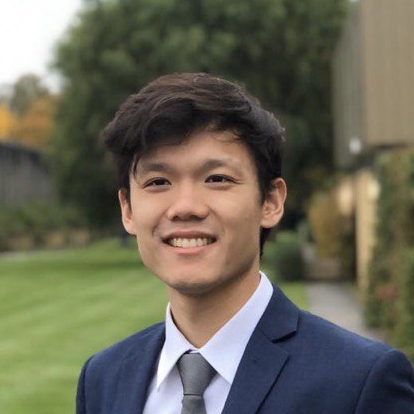 "Another feature the team and I love is how emojis are used on the platform. The reaction button makes it so easy to acknowledge a message without typing a reply, and, if you're creative enough, the status function can actually be pretty fun and useful (e.g. we use it to tell each other when we're off for lunch 🍔)"
As Quek states, apart from the regular use of emojis in everyday communication, you can use them to denote your current status, as shown in the image below.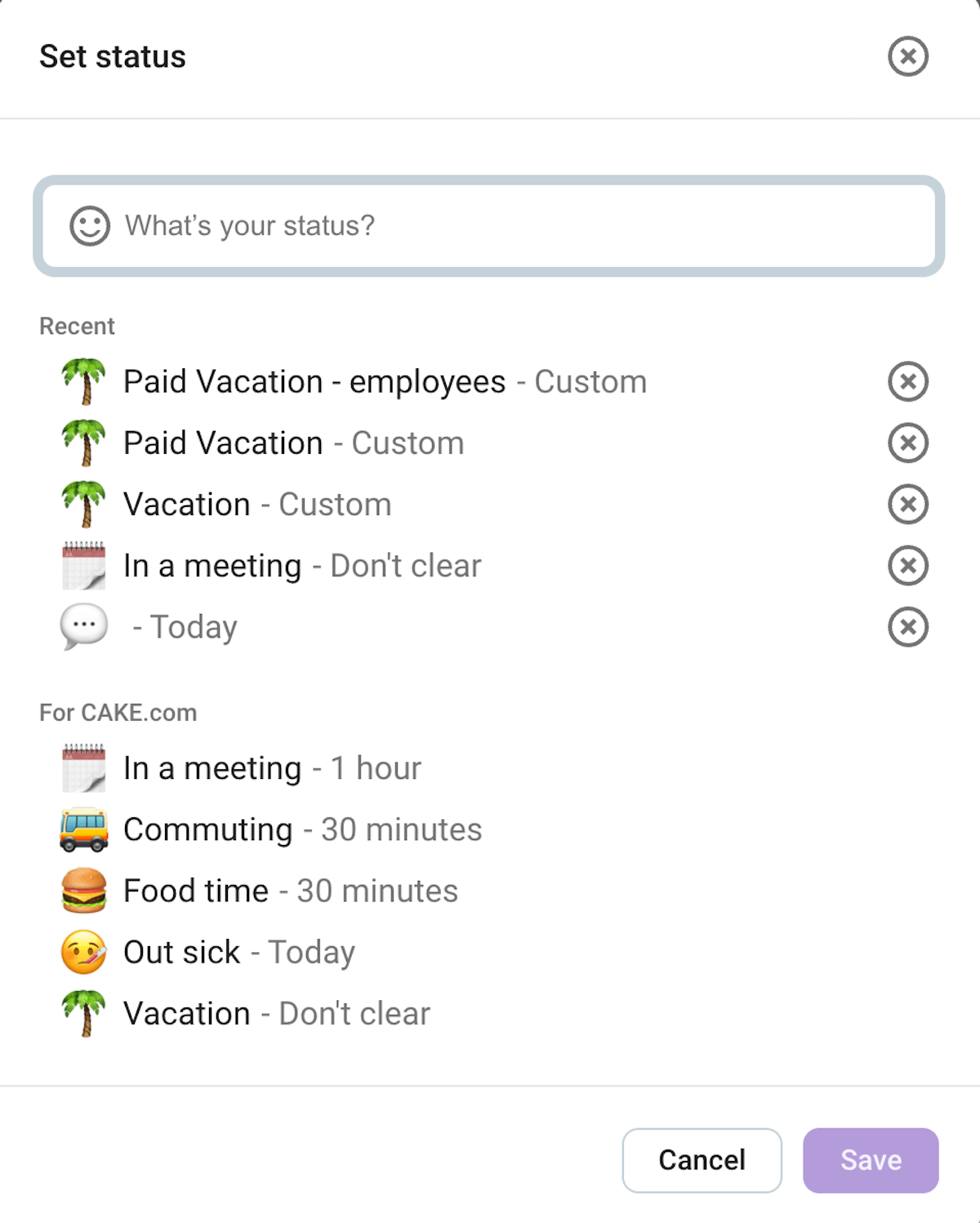 Apart from the ordinary emojis that every social media and business communication app has and the original "Status feature", Pumble offers unique emojis and gifs you can use in conversation or as a reaction to someone else's message.
And the best thing is that you can make distinctive and personalized emojis for your workspace by using the "Add emoji" function.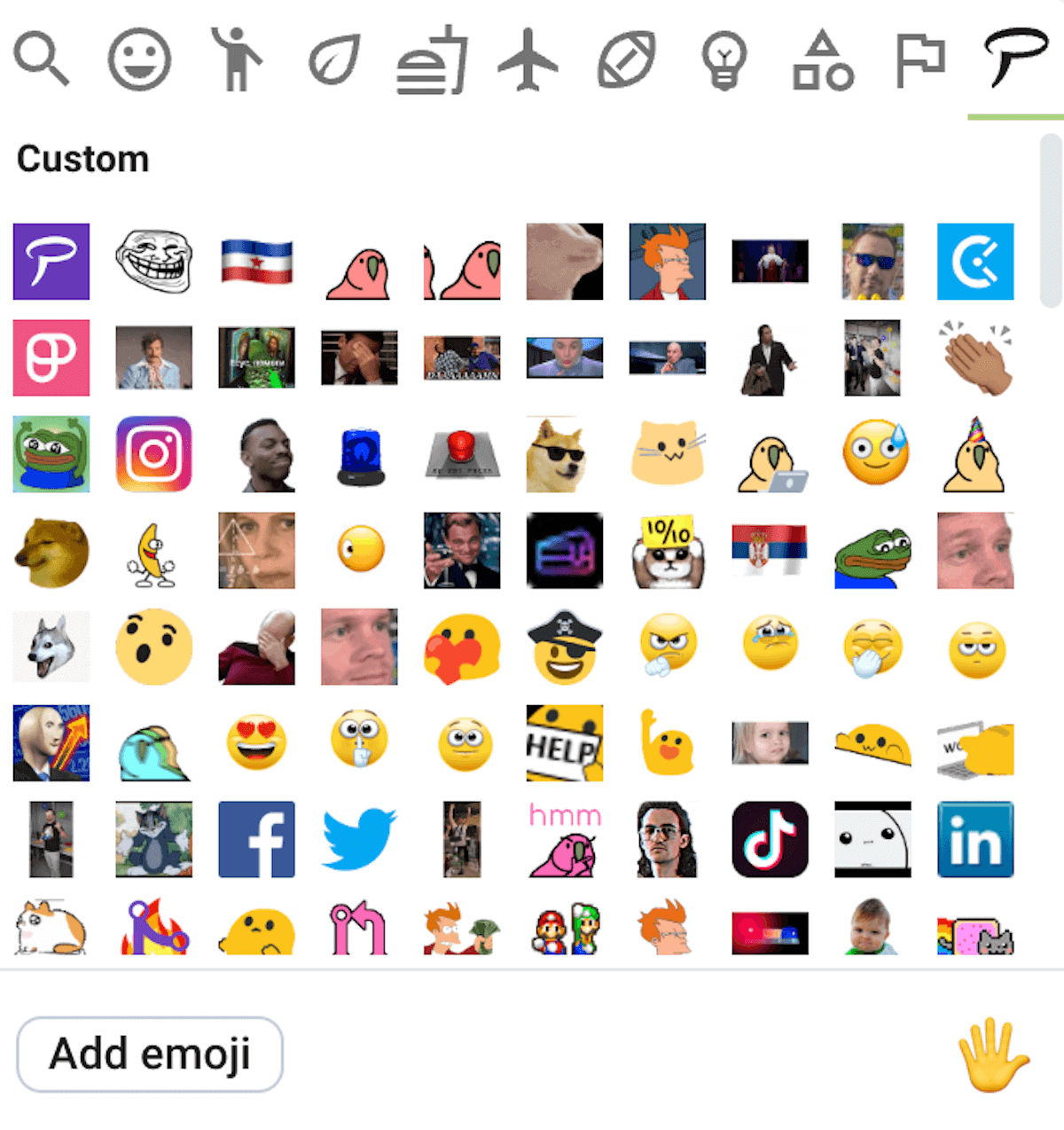 Feature #4: Guest feature
Your contributors and business partners don't have Pumble, but you still want to communicate with them via this business communication app?
No problem! The Pumble guest access feature enables you to invite them to your workspace and discuss important matters.
And that is what Quek also highlights as one of his favorite Pumble features, especially because the access is easy to regulate: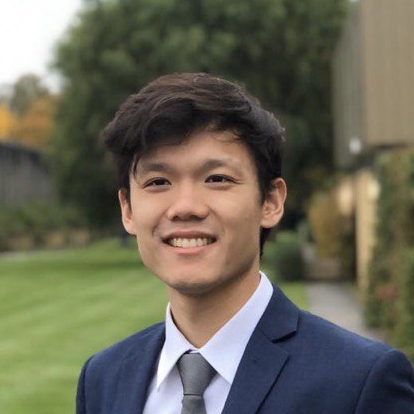 "We love the guest feature because it allows us to control access for freelancers and contributors pretty easily."
Thanks to Pumble, Mustard can invite their customers to Pumble and give them access to specific channels or groups to discuss various strategies with them more efficiently.
Of course, once they finish the job, Mustard can easily remove them from their Pumble workspace.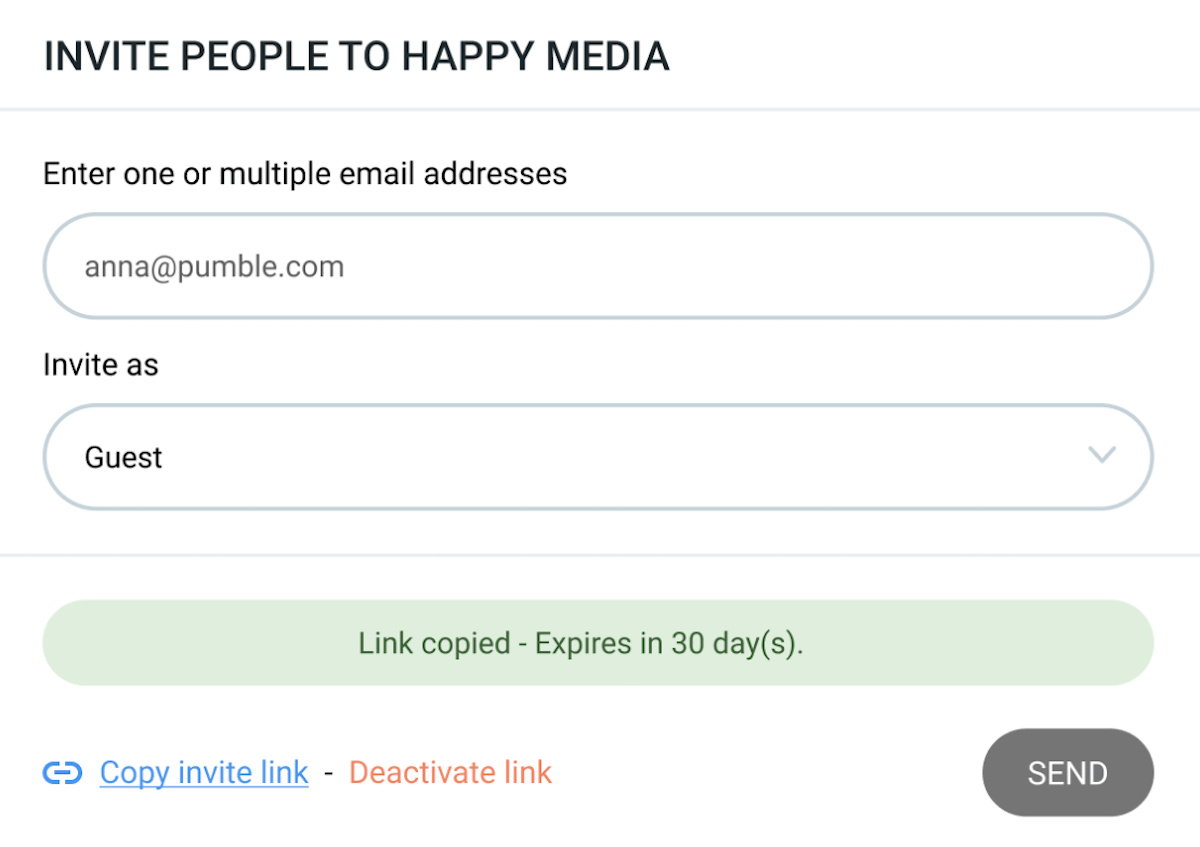 Who would Mustard recommend Pumble to and why?
Since Quek and his colleagues have been using Pumble for some time now, they know the app inside and out. 
Hence, we were curious to learn to whom they would recommend Pumble and why, and Quek had an answer ready for us: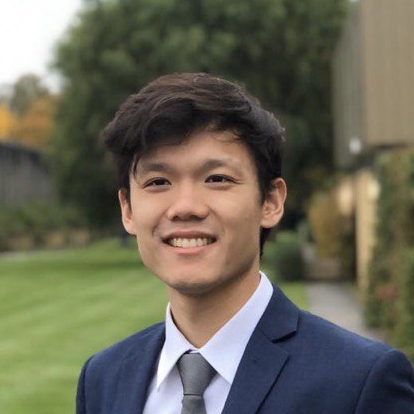 "I would recommend Pumble as the perfect solution for small and medium teams who work remotely."
As we mentioned before, Quek would also recommend Pumble to companies that are looking for a more effective and moderately priced Slack replacement.
Ultimately, according to Quek, any company that schedules many audio and video calls should seriously think about using Pumble: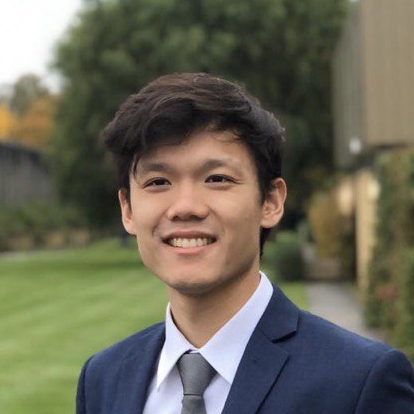 "The call and video feature is great. It makes it super easy to just jump onto a call to clarify things and work on them together. Audio and video calls have saved us lots of unnecessary back and forth."
Therefore, if you work in a small or medium-sized team and are looking for an efficient communication tool with features such as audio and video calls, Pumble might be the perfect choice.
Future plans for Mustard
The future looks bright for Mustard.
Mustard leaders don't consider business as a vicious circle where everyone is their competition. On the contrary, they want to work with others and create a sustainable marketing ecosystem in their region, as Quek explained.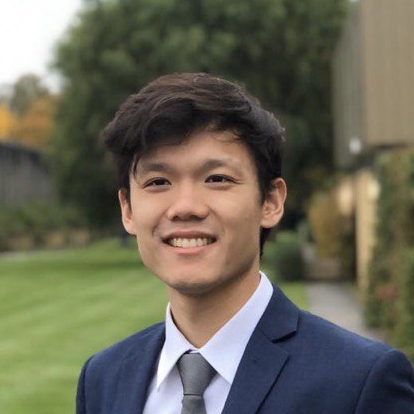 "Mustard might eventually consider holding classes to teach growth and branding. We're all about building the marketing ecosystem here in the region — particularly in Branding and Content marketing."
Quek knows that there is still a long way ahead of them, so he is open to various partnerships: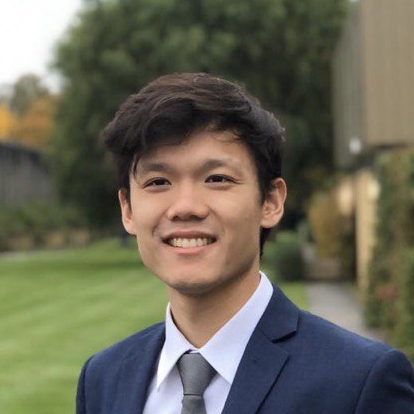 "We're always on the lookout for partners too, so do feel free to reach out to us!"
Nowadays, you rarely see someone willing to share their knowledge with others and help the whole business ecosystem improve. Hence, their attempt to create something beneficial for various companies and communities is refreshing.
Conclusion: Pumble makes Mustard's communication more streamlined
As you have seen above, professionals from Mustard highly value work flexibility and streamlined communication.
Therefore, they were pretty cautious when choosing their business communication tool, since they knew it could be one of the defining traits of a productive team.
After careful deliberation, they have chosen Pumble over its competitors and, moreover, are more than ready to recommend it to other small and medium businesses.
To conclude, there is no greater satisfaction than seeing that your product not only helps people like Quek realize their ambitions but also makes their jobs easier.
We hope that Mustard will continue to grow and help other businesses reach their goals, and we strongly believe that Pumble will play a pivotal role in their further accomplishments.
✉️ Do you have an interesting story about how you started using Pumble? What are the biggest advantages of using it? Would you recommend it to other companies?

If so, let us know at blogfeedback@pumble.com and, who knows, maybe we'll reach out to you and feature your story in a future post. And, if you found this blog post useful, share it with someone you think would also benefit from it.