How does a team that's located in 3 different countries (and opening offices in an additional 2) stay connected? Is that even possible?
Of course, it is. Klever Cargo is the proof.
This logistics exchange matchmaking platform (which jokingly describes itself as Tinder for transporters) works as a hybrid team of 30 and operates out of the Netherlands, Serbia, and Slovakia — all the while staying connected and communicating seamlessly.
We sat with the Klever Cargo Head of Marketing and Operations, Bojana Vojnović, to see how they made that possible and discovered that business communication and collaboration apps like Pumble were partially responsible.
That's not that surprising, given that maintaining focused and organized communication seems to be the lifeblood of Klever Cargo (and also what keeps them running so smoothly).
We chatted with Bojana about just how important communication is but also talked about a few other topics, such as:
How Klever Cargo came to be,
What challenges the company faced (and still faces),
How they operate as a hybrid team, and
How Pumble helps them stay connected in a hectic, fast-paced environment.
Let's take a look at what Bojana had to say!
Klever Cargo: It all started with an idea
Klever Cargo is a logistics matchmaking company — they connect transporters, shippers and freight forwarders, and warehouse managers in real time and help them book each other's services.
Although they are a young company — they launched their service in March of 2023 — they have been working on the idea of Klever Cargo for a while.
They noticed the transportation industry is severely lacking when it comes to digitalization and were quick to fill that gap.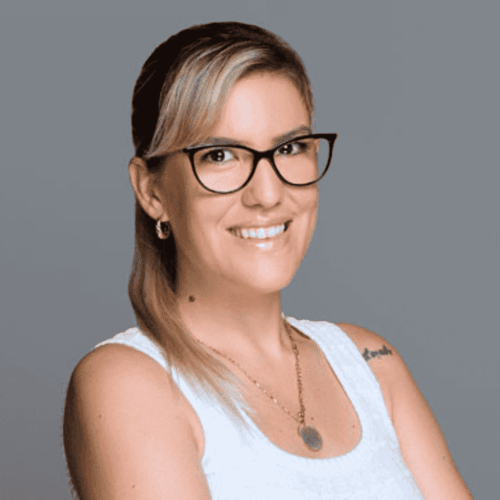 "Our mission is to digitalize the industry of transportation and have everyone involved in the industry operate more effectively and with more efficiency. Our vision is to connect the whole supply chain — connect road, train, maritime, and air transportation — and to allow companies that are operating globally to have contact from point 1 to point 35 (or however many points they have) of their process."
Given how novel the concept of a matchmaking platform in the logistics industry sounds, we couldn't help but wonder how Klever Cargo came to be.
We should have predicted the answer — as many other solutions, it was inspired by a (frustrating) pain point. The process of finding transporters and shippers for import and export is annoyingly long and (often) unfruitful. That's why they came up with the idea of a centralized, matchmaking platform.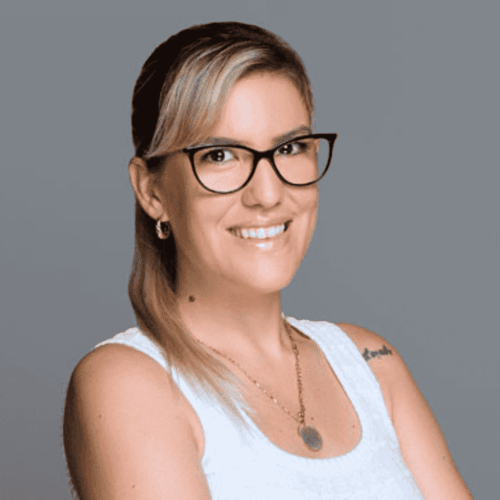 "The more feedback we got from potential clients, the more we realized that Klever Cargo is something that is needed by both shippers and transporters. Small transporters depend on big companies that take most of the work and only give them a certain portion of work and money. Our platform makes things more equal — everyone has the same opportunity to enter the platform, post their offer or find the existing offers, get themselves some work, or resolve a certain challenge they have with transportation."
What challenges has Klever Cargo faced?
Of course, just because you have a great business idea and the will to bring it to fruition doesn't mean things will go smoothly for you all the time. That's why we were interested in hearing about Klever Cargo's most challenging obstacles.
Challenge #1: Lack of organized communication
As is the case with most hybrid or remote teams, communication was one of the main obstacles for Klever Cargo. As a team with headquarters in Amsterdam and offices in Serbia and Slovakia, the Klever Cargo crew relies on different digital tools, such as the team collaboration app Pumble, to stay in touch with each other.
Although Bojana says working remotely isn't an issue for her, as she is a pre-pandemic remote worker, she recognizes that communication in a hybrid or a remote team is a specific challenge. However, it's also solvable — thanks to asynchronous communication and inter-office visits. Still, Bojana also admits that, to be effective, team communication requires continuous work.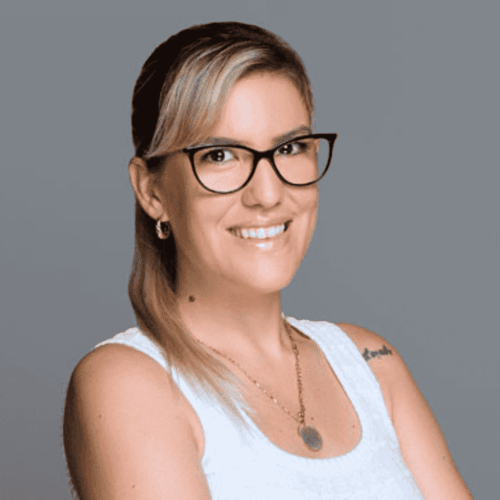 "When I say that [communication is the biggest challenge], I mean organized communication and focused communication that actually solves problems. [That type of communication is] especially challenging in this process of building something from scratch and testing multiple markets where we need to test fast and effectively, and we need to either move on or double down (depending on the results), and be super agile. There are things that sometimes get forgotten, misunderstood, misinterpreted, or a combination of those things. Luckily, we are very agile but [organized communication is a topic] of ongoing work and improvement."
💡 Pumble Pro Tip
Being part of or managing a remote team comes with a specific set of responsibilities and obstacles. If you need some help in that department, make sure you read the following Pumble post:
Challenge #2: Language barriers
It comes as no surprise that in a team that operates in the manner of Klever Cargo, language barriers are an occasional problem. Having team members who don't speak the same native language is one of the most significant barriers to effective communication.
Team members not understanding each other can quickly turn into a massive problem, as that's one of the biggest communication challenges in the workplace. Bojana and the Klever Cargo team recognize that. This is why they utilize Pumble for quick and effective communication, fully taking advantage of the fact that relaying information via a messaging app has its advantages.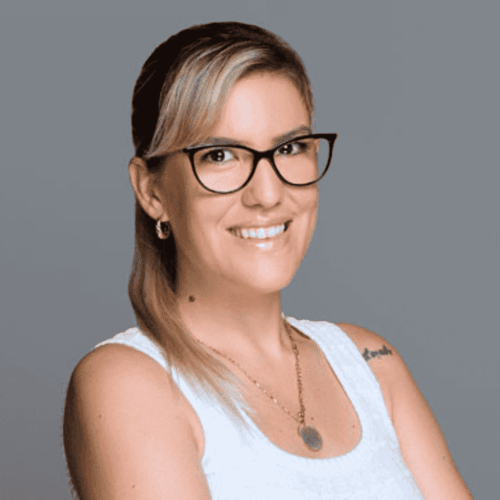 "We try to have as much understanding for each other as possible and to go through certain topics on multiple levels and from different points of view so we can all understand what's going on."
Although language barriers aren't that uncommon in remote international teams, the Klever Cargo crew also has to deal with language barriers when it comes to third-party communication.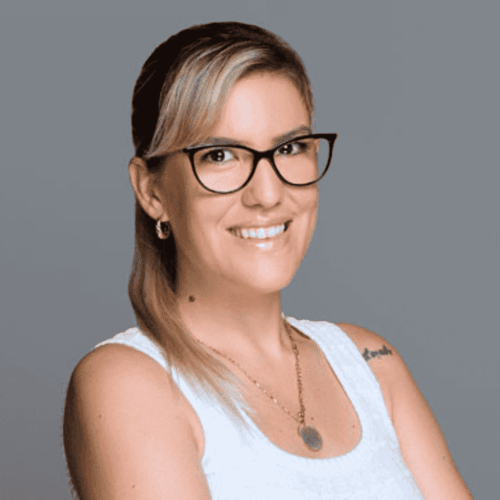 "When you're launching something in America (in this industry), you need to have everything covered in English and in Spanish — because most of the transporters speak Spanish. On the other hand, when you're trying to launch something like this in Europe, like us, you need to cover every language that exists in Europe.
Even though the EU has its own official languages, our target groups are focused on their own mother tongues. Some of them can speak English but most of them only speak their own native language. So, localization is currently our biggest challenge, as we can't test it, and the cultural differences are very high."
💡 Pumble Pro Tip
Cultural differences can create a divide in communication, which can ultimately affect your business or professional image. To learn about cultural differences and communication, check out this Pumble post:
Culture is a vital dimension of diversity. To learn more about others, and find out how you can make your business communication more inclusive, read the article below:
Challenge #3: Digitalization of the transportation industry
Finally, the most industry-related challenge Klever Cargo is facing (and slowly but surely overcoming) is the endeavor of digitizing the industry. They dared to do what no one did before them.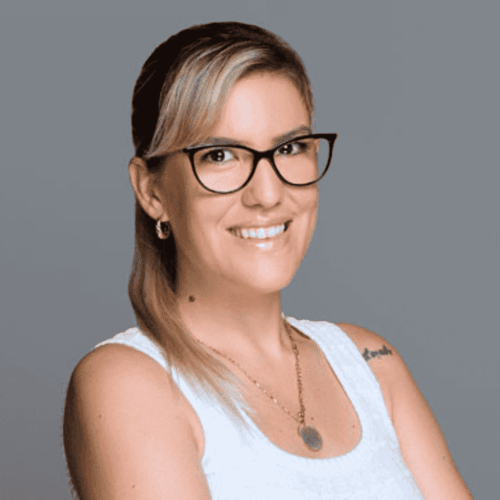 "So, what's different on the Klever Cargo platform, compared to our competitors, is that you can actually finish everything on the platform — you don't need to get off of it at all. Most of our competitors work as ad platforms — you can see certain things but you still need to send emails and make calls. Here [at Klever Cargo], you enter the platform, find what you need, and bid on the offer. When the other side accepts, the platform automatically generates an agreement and a CMR."
Having everything in one place and easily accessible is a feature surely many appreciate — which is why Klever Cargo introduced it in the first place.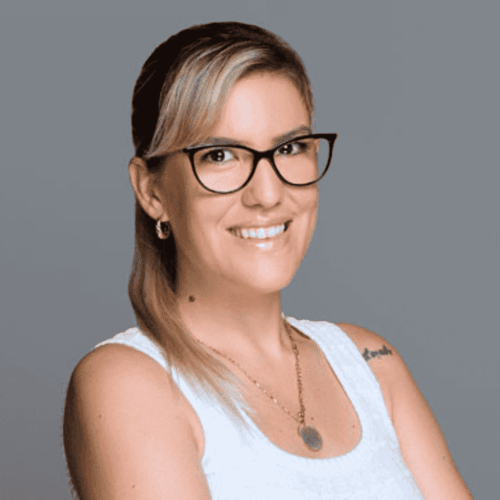 "The idea here is to save time and make the experience seamless and more effective. All the documentation that needs to be prepared is already there and it doesn't have to be written by hand — which is a practice still present in the industry, unfortunately. And, most importantly, [different people involved in the process] can understand each other."
Klever Cargo and Pumble: How this match came to be
While overcoming the challenges Bojana spoke about, the Klever Cargo team reiterated there's one thing they hold above all else — connectivity. They maintain connectivity by optimizing internal communication relying mostly on transparency and various communication tools. That helps the team avoid communication breakdowns.
It's no wonder a team that values communication and collaboration as much as Klever Cargo tries to utilize as many effective digital tools as it can. But, we were interested in how the Klever Cargo team became Pumble users.
Bojana says the decision came in the form of inspiration. When the Klever Cargo team was at its inception, the management quickly realized that, with offices in different countries, keeping everyone informed and updated will become a problem. And it did.
At the very beginning, the staff used various chat apps to communicate, alongside email of course, and quickly found themselves scrambling to find the information they needed. With so many channels of communication scattered across different apps, finding a document or information was like diving through haystacks looking for the elusive needle.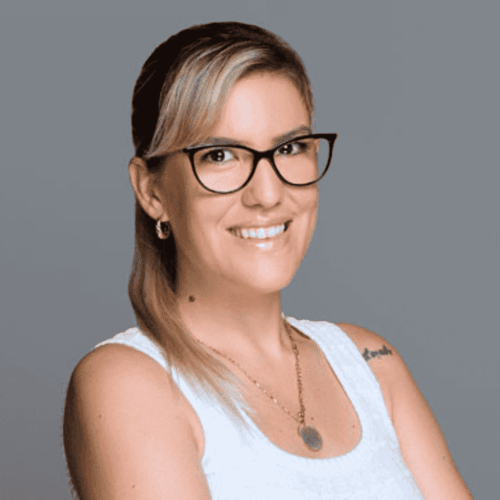 "I remember we were talking one night about how we needed something to focus all the communication because we were going to go crazy if we needed to spend, you know, even a minute to find something. That night, we scrolled for an hour through different chats [looking for information]."
That frustrating night led to Bojana getting inspired and introducing Pumble to her team.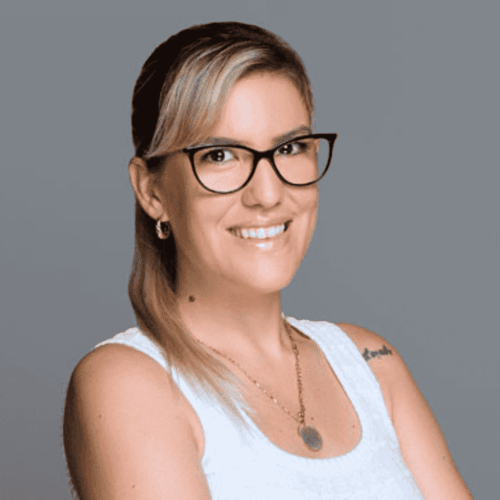 "I remembered that you guys launched your [business communication] product and thought that [Pumble] is something both local and global, just like us, so we decided to give it a try and see how it works for us. We started implementing the tool as well as [features such as] channels and groups, and we quickly saw improvements in communication."
💡 Pumble Pro Tip
Maintaining a specific level of connectivity in a team is hard enough in the office but it's a specific challenge for hybrid and remote teams. To learn more about how you can help your team, read the following Pumble post:
How Pumble helps Klever Cargo maintain open communication
Luckily, it was love at first sight between Pumble and Klever Cargo.
When asked about her favorite thing about Pumble, Bojana states — versatility.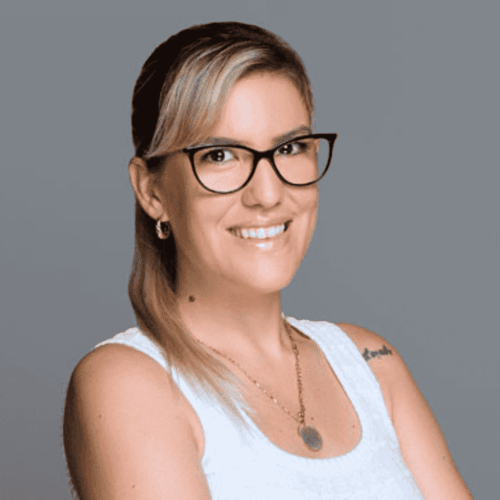 "Pumble helped us both with collaboration and communication. Now we can solve things faster — we can solve something in the chat, or we can jump on the call really fast. We don't have to create meetings, go through lists, etc. That's one of the Pumble features I love — it offers a combination of everything."
While we're basking in the warm light of that praise, we couldn't help but wonder in which particular ways Pumble contributed to team collaboration and communication with Klever Cargo.
Benefit #1: Pumble enables easy and fast problem-solving
Pumble allows for both asynchronous and real-time communication. That's a feature many enjoy on a daily basis, but it's never as appreciated as it is when there's a problem.
Bojana was quick to attest to that, describing a situation that happened to her where she needed quick help from a designer but didn't have his personal number.
Luckily, she could contact him through Pumble.
With some quick, real-time communication, the problem was easily solved — although Bojana didn't expect that outcome when the problem first appeared.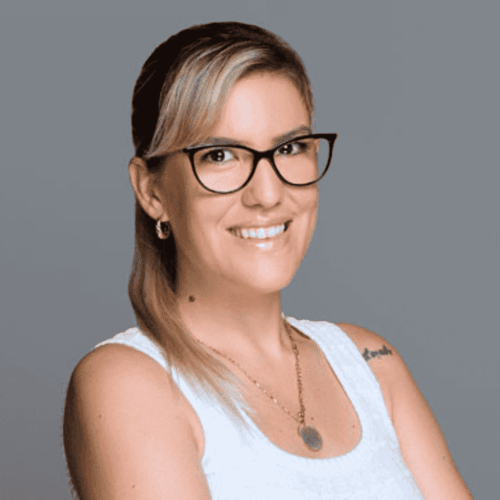 "I was doing 5 things at once and I entered our Figma file to go through certain layouts that I needed to send to both the developers and agencies for translations. I clicked on something wrong, and the color disappeared and everything got filled with red lines. I remember thinking that the designer was going to [kill] me. But, I was able to quickly solve the problem with him [via Pumble]. He told me, 'Oh, it's fine, just click this-and-this, and it will be fine.'"
Being able to reach out for help and receive precise information improves team collaboration and promotes a healthy, positive work environment, which is something that every team strives for (and Klever Cargo clearly achieved).
💡 Pumble Pro Tip
If you're struggling when you find yourself in a similar situation to the one described above, here's a Pumble post that might help you:
Benefit #2: Pumble provides instant connectivity
Thanks to its direct messages feature, Pumble allows for instant connectivity. As Bojana mentioned, sometimes other communication channels can't achieve what a business communication app can.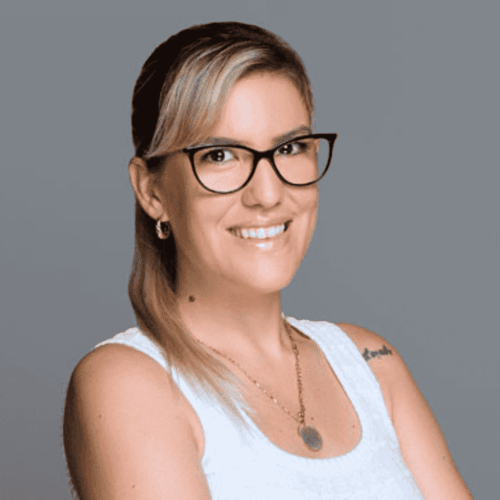 "[Staying connected is] really challenging when you're operating in 3 countries and when everyone has a lot of work on their plates. One person is usually doing the work of at least 3 people. And this tends to be overwhelming, especially when you consider the speed at which we have to work. It's really problematic to rely on just regular one-on-one meetings, phone calls, or even emails. Emails are cool when you need something set in stone, but for really quick updates, questions, or suggestions […], you can just quickly type it out [in the Pumble chat], tag someone, and quickly fix [the issue]."
💡 Pumble Pro Tip
When you're working in a fast-paced environment, emails might not be the best communication option. When something needs to be communicated immediately, a business communication and collaboration app like Pumble might be a better alternative. Check out why by clicking on the link below.
And, if you're still on the fence about whether or not to sometimes forgo email communication, then make sure you read this Pumble blog post.
Benefit #3: Pumble is easy to use
Finally, Bojana mentioned another benefit of Pumble — ease of use. She also stated it's one of the reasons she'd recommend it to others.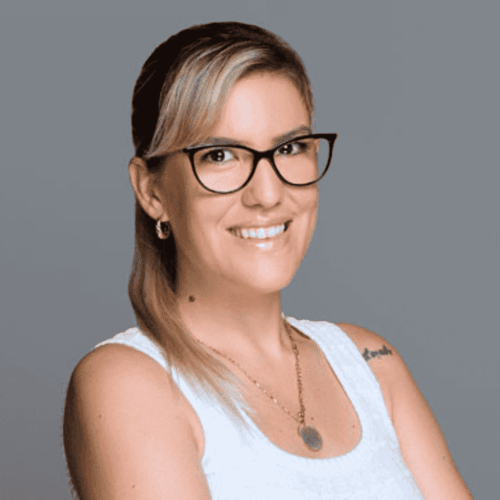 "I used [a lot of different communication apps] over the years and I like Pumble the most because it's really easy to use. What's more, it's easy to onboard people and track who is onboarded and who isn't, who is on which plan, etc. You can also easily see how many gigabytes of memory is used. From the perspective of a workspace owner, it's helpful to know and see what's happening."
Ease of use has another fringe benefit that many managers will appreciate: it allows you to scale your team without having endless, frustratingly difficult-to-understand onboarding processes.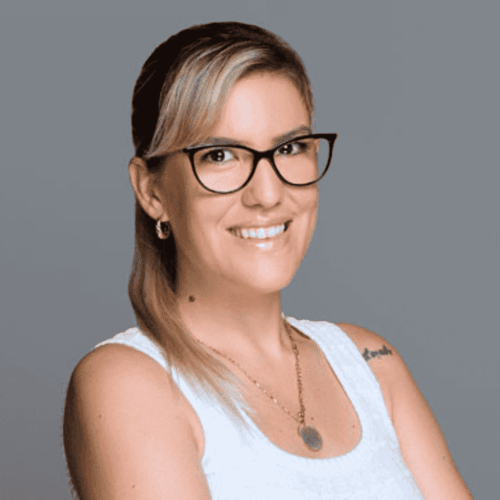 "I don't have to create specific onboarding [protocols] for people who are joining the team, because [Pumble] is really simple and effective and I really love it for that. […] I would definitely recommend Pumble for companies that operate at a fast pace and need seamless onboarding and communication. It doesn't matter whether they are remote or hybrid teams; with other tools, you really need to have onboarding processes and sometimes it's challenging to onboard someone in the office or remotely. With Pumble, the whole process of onboarding is extremely simple, which resonates with me."
💡 Pumble Pro Tip
Onboarding new team members is a difficult task for managers but it's also a strenuous process for employees as well. If you're dreading becoming a part of a new team and don't even know where to start, click on the link below and learn how to do the most fundamental thing the right way:
Pumble features Klever Cargo uses the most
Although hearing about all the benefits Pumble has to offer is great, we wanted to get into the nitty-gritty of the topic and see which exact features made the Klever Cargo team fall in love with Pumble.
Feature #1: Channels and groups
Breaking down communication into different channels and groups helps maintain transparency in communication and makes information easily accessible. By doing that, channels in team communication apps make teams more productive and organized.
That's probably one of the reasons Bojana states that channels and groups are Klever Cargo's favorite Pumble feature.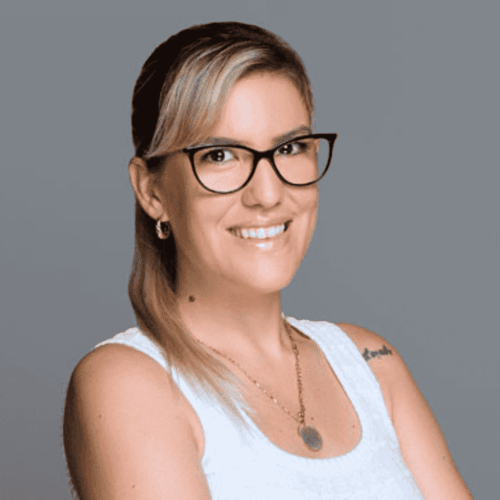 "The first is definitely [the ability] to have channels that have their own topics so whenever we need to talk about something we can go to that specific topic. Furthermore, the ability to have private groups. Even though we are super transparent with each other, there are some things that sometimes need to be communicated to a small group of people, not because we want to hide something but because we don't want to make anyone worry about something until we've figured it out what it is."
Feature #2: Guest accounts
As Klever Cargo is a company that works with quite a few third parties, the next feature they favor seems common sense.
Bojana states that the ability to make guest accounts and invite third parties into the workspace makes her life easier (and collaboration more effective). The company loved this feature so much, they were willing to pay money for it!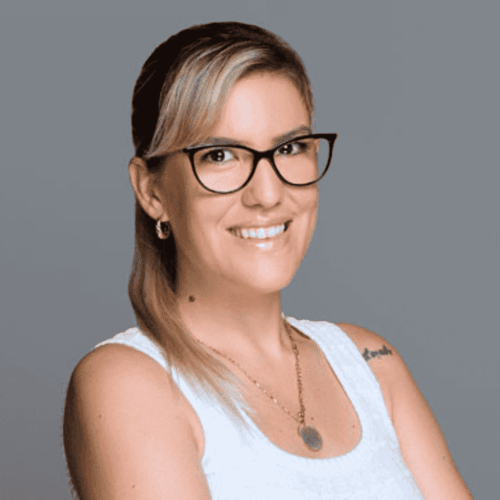 "That's basically the reason we went from free to paid [plan]. It's not the unlimited memory or this or that [feature], it was the ability to [have] multiple and single guest channels. That way we can connect with our partners, agencies we're working with, and all the people who are not in-house. Guest access lets us actually select what they can see, in which discussions they can participate, and in which not. That helps us to move really fast and maintain privacy and protect everything that needs to be protected when it comes to business operations."
Finally, during our talk, Bojana also revealed what her personal favorite Pumble feature is. We were surprised to hear that it isn't actually an official feature, but she makes good use of it.
Alright, we won't tease you anymore — it's smart notifications!
Yes, that seemingly standard and simple feature is Bojana's favorite because she uses it as an alarm clock!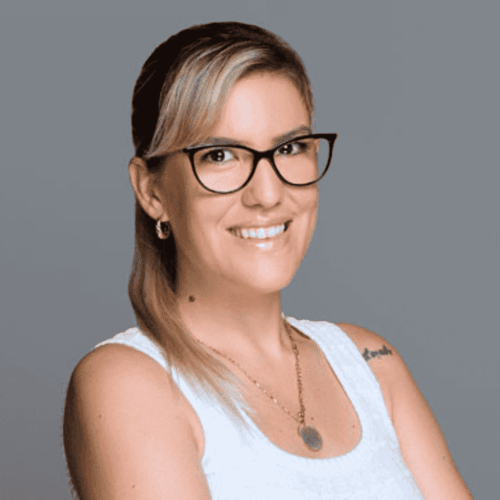 "Sometimes, when I go into meetings, I mute my notifications for, for example, 20 minutes, because I know the meeting shouldn't be longer than 15. So, if I start hearing the Pumble notifications, I know, 'Oh, boy, this meeting is getting out of control!' So, maybe it isn't an official feature, but for me, Pumble functions as an alarm clock as well!"
💡 Pumble Pro Tip
If you're interested in checking out other Pumble features — because there are a lot — and reading about different plans we have available, check out these pages:
Who would Klever Cargo recommend Pumble to and why?
As mentioned, Bojana is eager to recommend Pumble to anyone and believes the app can be a great tool for all teams – no matter their size or the industry they are in.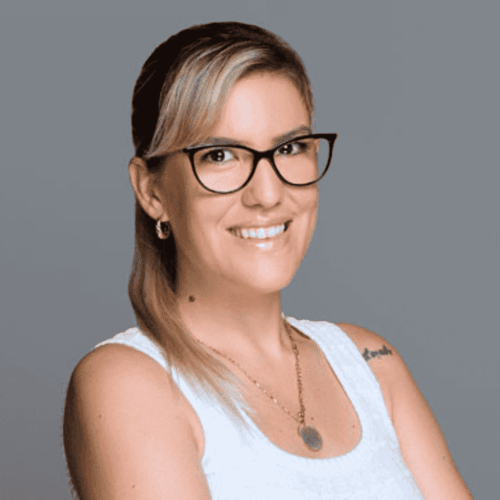 "For managers and workspace owners specifically, I think the guest channels are something that's worth mentioning. As I said, that's the reason we went from the free to the paid plan. That [feature] is definitely something that can help companies — big, small, in-office, remote, or hybrid — collaborate with their partners — consultants, freelancers, agencies, etc. No matter where those partners are, you'll be able to quickly connect."
Aside from this glowing recommendation, Bojana also had a few nuggets of wisdom for future Pumble users.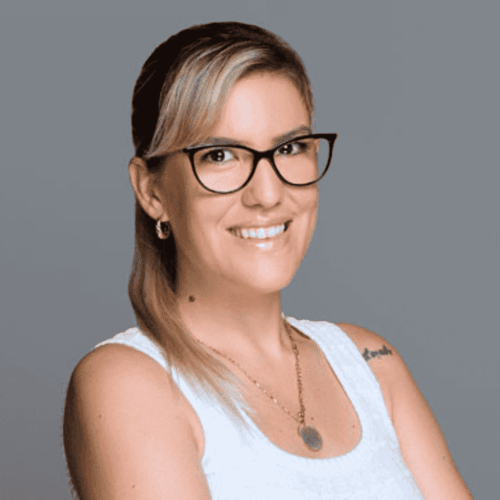 "Play with it. You can't break anything and even if you did, it's fixable. So, create whatever you need and try to find a way to use it that's the best and most effective for you. I always advise people to try and find what they need at their own pace.
I never give them [admittance] to all channels because they can onboard themselves to the platform. I add them to the necessary channels that they need to be in based on the team they are in, but I also tell them, 'You have the search bar, so try to find what's the best for you.'"
A few parting words: By making communication easy, teams can work more efficiently
It's not easy being a pioneer in your field. But, it's rewarding. The Klever Cargo team will probably be the first to tell you that.
However, in order to achieve greatness and build a company from the ground up, you must have a well-organized team.
Maintaining open communication is the pillar of good organization. It boosts employee morale, increases productivity, and improves overall team collaboration. That is also something Klever Cargo can attest to. Although a young company, this logistics matchmaking service has amazing plans for the future and is prepared to grind as hard as necessary until they achieve them.
While we were wrapping up our interview, Bojana mentioned she looks forward to sitting down with us again in a couple of years, going over Klever Cargo's (new and improved) mission and vision, and seeing how both Klever Cargo and Pumble developed as companies.
We must say, we look forward to that as well!
✉️ Are you a Pumble user with an exciting story about your user experience that you'd like to share with us? What are your favorite Pumble features? Would you (and do you) recommend Pumble to others?
If so, let us know at blogfeedback@pumble.com and, who knows, maybe we'll reach out to you and feature your story in a future post. And, if you found this blog post useful, share it with someone you think would also benefit from it.