Picture this — you and your life partner, both driven by the same passion and vision, start a company and assemble a great team.
One year into your business, a global pandemic hits.
Your only focus becomes to keep the team together, stay in touch, and provide them with the support they need.
Three years into your business, the pandemic is coming to an end, and you're still here. You're moving forward, you're still doing your thing, and you're still making sure your team is taken care of.
If you think that I've just made this story up, I can assure you that I haven't.
It's the story of PNJXN, an experiential communications, marketing strategy, and creative agency based in India.
For this customer story, we've reached out to Pooja Nataraj and Nandish Ratkal, the founders of PNJXN.
Here's what questions they've answered for us:
What is the story behind PNJXN?
Who makes the PNJXN team?
What does PNJXN do within the digital marketing industry?
How does PNJXN provide an inclusive and psychologically safe work environment for its employees?
What business challenges has PNJXN faced since they started working?
What communication challenges did PNJXN have to overcome?
How does Pumble fit into PNJXN's business story?
What has PNJXN planned for the future?
The following story is an exciting read, so buckle up, get cozy, and let's dive in!
The story behind the PNJXN brand
One of the first things that caught our attention while researching PNJXN was their name.
Was it an acronym or something else?
Being an amazing storyteller, co-founder Pooja explained the whole story in detail.
The idea behind the name of their company dates back to Pooja and Nandish's college days:
"Nandish and I go back a really long time.
We met in 2007 when we were studying electronics and physics together in college.
So, a P-injunction is a diode, and that's the basics of all electronics and communications. And, I think that's where the joke of P-injunction or PNJXN came about.
So when we started out in 2019, we thought it would be funny and that it would be a good story to call ourselves P-injunction — or short PNJXN."
When Pooja and Nandish started doing business, they got another idea about the name:
"When we started doing business, we were primarily focused on travel and hospitality — most of our clients are from that industry. So, PNJXN also reminded us of a PNR of a flight itinerary."
But that's not all.
Pooja adds that the story behind the name comes in handy in third-party communication — especially with new clients:
"When we are introducing ourselves to a new prospective client, the first question they ask is:
'What is PNJXN?'
That's a nice icebreaker."
Who makes the PNJXN team?
Considering that they celebrated their third anniversary in January, we wanted to know how many people are on the PNJXN team. Nandish decided to make a little joke about it: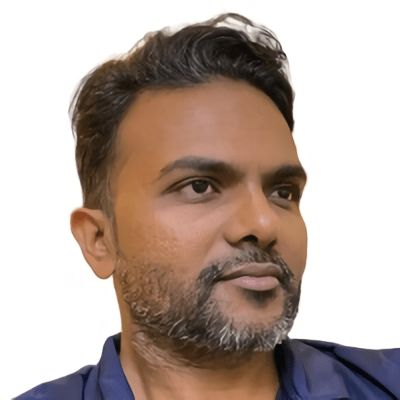 "We are at 12, plus 2 who don't use Pumble. That would be the two dogs that we have in the office. So, it's a 14-member team."
PNJXN team is hybrid
At the moment, their entire team is based in India, and they mostly work from the office.
But, there was a time during the pandemic when they had to modify their work model to stay in business.
Pooja shares what steps they took to adapt to the new working conditions:
"Throughout the pandemic, we experienced extended lockdowns, so we had to work completely remotely.
As things started opening up, we implemented a hybrid model — some people would work remotely, and some people would work at the office.
At the moment, we are about 90% in-office and 10% remote because we also have a senior citizen as well as freelancers working with us.
We don't insist on them coming to the office. They can work remotely, and they can log in via Pumble. That way, we can stay in touch and keep communicating with each other."
PNJXN team is divided into Seers and Seekers
PNJXN divides its team members into Seers and Seekers.
Pooja explains who the Seers are:
"The Seers are mentors.
They're not exactly a part of the operations team, but they are veterans coming from various industries.
They actually guide us on business development strategies, tell us who we should work with, or what processes we should focus on."
On the other hand, "Seekers are the engine", Pooja elaborates further:
"Seekers are the people who operate.
Seekers are the vision.
Seekers allow us to go ahead."
What do all these amazing people actually do?
And, how did two people with a background in electronics and physics end up in communication and creative marketing?
Pooja and Nandish shared with us how they got there.
What does PNJXN do within the digital marketing industry?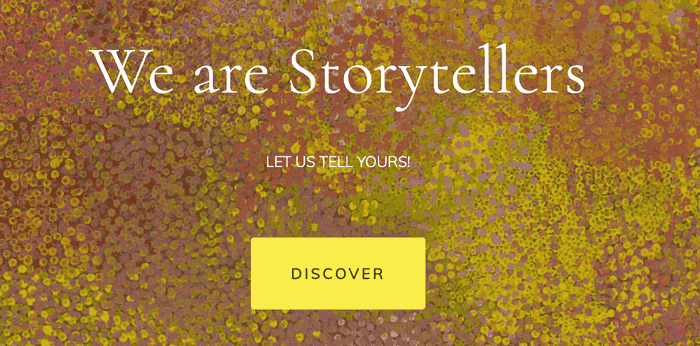 Despite their more scientific background, Pooja and Nandish consider themselves storytellers.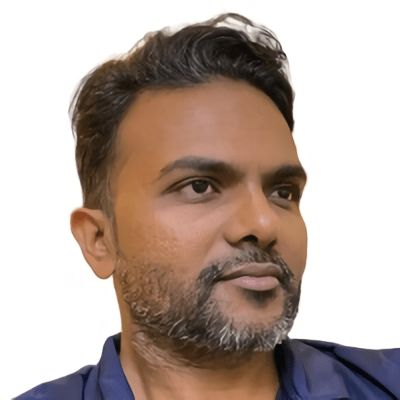 "Being a marketing and branding company means that we are mostly focused on the story of the brand.
Everything begins with a story. So, when we want to talk about a brand, we always tell its story. That's what resonates the most with their clients. And, that's why we like to call ourselves storytellers."
So, whose stories and what kind of stories does PNJXN tell?
Storytelling for various industries and regions
According to Pooja, about 80% of PNJXN's clients are India-based. Most of them come from the hospitality and travel industries.
However, the pandemic taught the team that working within just one industry is unsustainable — so they decided to diversify their client list:
"Now we have companies in EC-tech and architecture. Also, we're not just limited to India, but we work with companies outside of India. We've worked with a travel company in Dubai, and we are currently working with another company from Australia."
Both Pooja and Nandish believe that working with clients outside of India enriches and diversifies their third-party communication and collaboration.
Pooja remarks:
"It helps us improve our understanding of the world and of various brands coming from different geographies — which is very exciting and more challenging."
💡 Pumble Pro Tip
If you're in need of some handy tips for fine-tuning communication with customers and clients coming from other cultures, check out our blog post:
Sharing the stories of small beginnings
To add weight to Pooja's remarks and dive even deeper into what they do, Nandish wanted to emphasize the importance of promoting the origin stories behind the brands.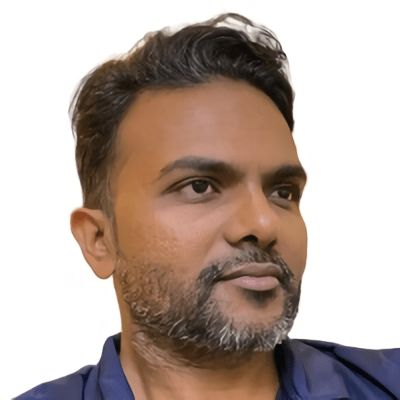 "When people start a business, customers get to experience its product or service — but rarely the story behind it.
So, as a creative marketing agency, we try to put forward that small beginning. No matter how large you are today, there's always a small beginning. There's always a core. Those kinds of stories resonate with anyone and everyone.
And honestly, these stories also make for a great sales strategy! For most of us, connecting with a brand on a personal level translates to being more loyal customers."
Capturing the essence of a brand
According to Pooja, PNJXN strives to help people experience not just the product, but the spirit behind that product. She explains this using Nike's example:
"Nike isn't just about shoes. Functionally, yes, it's about shoes — but it's also about the spirit of running. It's the spirit of sports that you connect to when you use Nike."
As Pooja sees it, PNJXN is all about capturing the essence of a brand and sharing it with consumers:
"That's what we have been doing for the last three and a half years.
We try to get into the essence of a company and put that out so that its customers can understand that spirit and that essence. This is where the experiential marketing part comes into play."
Nandish elaborates on the meaning of experiential marketing: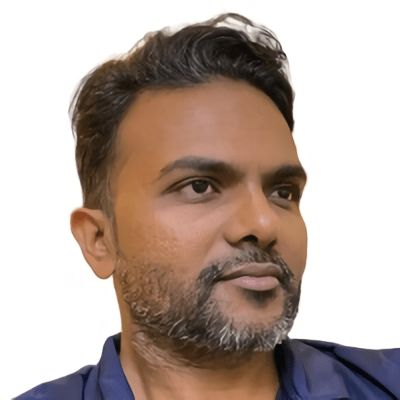 "So that is the idea behind PNJXN being an experiential agency — we help our customers experience the emotions behind a certain brand so that they can connect with it at that emotional level."
Focusing on the fundamentals but using modern and diverse tools
As a modern marketing agency, PNJXN uses the latest technology to tell its clients' stories.
Now, although the storytelling tools may be new, the gist of those stories remains unchanged throughout the years.
That's where the Seers' wisdom comes into play: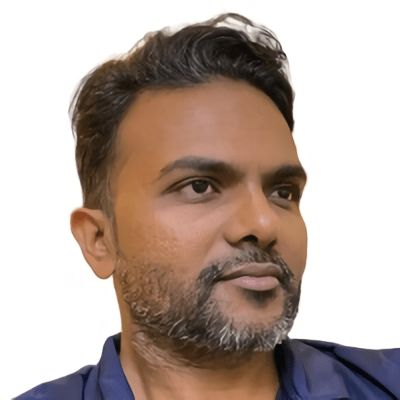 "The Seers actually help us by giving us perspective. At the end of the day, you are trying to tell a story. No matter what the era or the instrument — the message remains the same.
How you're going to tell that story is different. Today, you might be showing videos and reels, and tomorrow, you'll be doing something else."
Pooja sums up Nandish's remark by saying that "tools are different, but the fundamentals remain the same."
Prioritizing the human aspect of business
According to Nandish, having people of diverse generations and backgrounds only adds to the understanding, creativity, and diversity they foster in PNJXN.
Being avid travelers and zero waste enthusiasts, Pooja and Nandish prioritize humanity in the business world: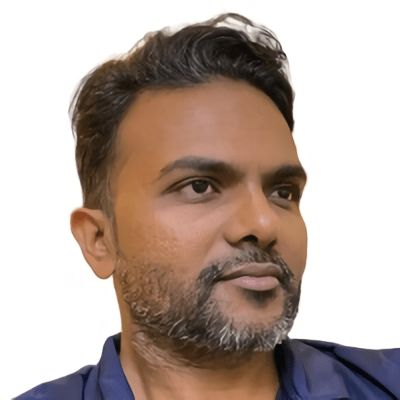 "We are not a technology-driven company. We're a human-driven company. Technology is just something that happens."
Thanks to this people-oriented view of life and business, PNJXN can provide its clients with creative and sustainable solutions. But, that's not where their care for others stops.
In PNJXN, an inclusive and psychologically safe work environment is simply a must.
They are devoted to promoting and supporting mental health in the workplace.
How does PNJXN provide an inclusive and psychologically safe work environment for its employees?
As someone who experienced mental health issues at the age of 19, Pooja is a passionate supporter of ensuring mental health at work.
With Mental Health Month just behind us, we wanted to know if PNJXN did something to commemorate it or show their support in some way.
Pooja remarked:
"While I'm a believer in celebrating special days, I think that something as serious as mental health should be addressed every day."
It's amazing to learn that PNJXN truly cares for its employees' mental health. They have even dedicated an entire webpage to showcase their support for those struggling with mental health issues:
"The workplace should be a safe place.
That is why we thought we should have a page on the website, especially for those who want to join us. They're maybe suffering from some kind of a condition or serious illness, but they should know that they will get absolute support in our company."
They shared the steps they've taken to create a positive work environment and provide adequate support to the employees who need it.
Step #1: Creating a proper support system in the workplace
Having dealt with mental health issues herself, Pooja realized that work can play a vital role in helping people recover.
She confesses that things may not always be great — but having the right support at work can truly make a difference for the employee:
"I'm not talking about a personal support system, but more a work support system that one can rely on to get through their issues comfortably. I think that is also a way for people not to relapse.
So, I realized that it's important to have a very strong message within the company itself — and provide that support system to our employees, too."
Step #2: Prioritizing a healthy work-life balance
At PNJXN, the rules are clear:
Office hours are for work-related activities.
Leisure time is for everything else.
Pooja shares their view of the importance of leisurely activities for a healthy work-life balance:
"One needs to spend time with their family. One needs to have leisure time. One needs to go out. One needs to travel."
Step #3: Having the weekends off no matter what
In India, it's rare to have both Saturday and Sunday off, according to Nandish. Especially in the hospitality and travel industry — the industries PNJXN predominantly operates in.
However, if supporting their employees' mental health means not following the norm, PNJXN is up for it.
Pooja explains their rules:
"Saturdays and Sundays are off.
We start at 9 a.m., and we stop at 6, 6.30 p.m. no matter what. No matter how much work there is, it can always wait for the next day."
Pooja also noticed that having two days off is great for their employees' productivity, among other things:
"I've realized that the team's productivity is so much better when they have two days off. I mean, they can do their chores one day, and they can meet their friends another day. That really helps improve their mental health."
Nandish concludes that taking Saturdays off was actually a very big step for them — mostly because of their clients.
Step #4: Making sure their clients respect the 'Weekend's off' policy
When they decided to have both Saturday and Sunday off, it was time to make sure their clients understood their decision
Pooja tells us that most of their clients weren't happy about this at first. They were surprised by the company's decision.
Pooja used to tell them:
"Listen, Saturdays are off, I can't get them to work on a Saturday. I'm not going to work either. So, we will have to work on whatever you need on Monday."
After some time, the clients got used to PNJXN's policy and started respecting it.
💡 Pumble Pro Tip
Not all your business associates will understand your decisions and easily come to terms with them. While that's okay, you'll be needing a strategy to effectively communicate with them. For tips on communicating with difficult clients or even employees, check our blog post:
Step #5: Leaving judgment outside the door
One way of ensuring good mental health is to leave judgment outside the workplace. This is particularly important for new employees, Pooja says.
As someone who's been judged and discriminated against due to her previous mental health issues, Pooja wants the future PNJXN workers to know they will be taken care of —her message is loud and clear:
"In PNJXN, you're not going to be judged."
Step #6: Making the workplace a safe, equal, and happy place for everyone
The final step in ensuring proper mental health measures at work is to create a safe and happy work environment.
In addition to having mental health sessions at the office, Pooja highlights the importance of problem-sharing:
"If there's something bothering them, if there's something they're suffering from, [the workplace] is a safe place, and they can talk about it."
While Pooja and Nandish work hard to ensure their employees' mental health, they also work hard to overcome all business challenges that come their way.
Nandish and Pooja share with us what obstacles they had to deal with during the three years they've been working as digital strategists and storytellers.
What business challenges did PNJXN face?
Ever since PNJXN was founded a little before the pandemic started, Pooja and Nandish have had several challenges they had to face and overcome.
Challenge #1: Putting people first
Nandish disagrees with popular economic trends on what businesses should be focused on.
He believes it's all about the people: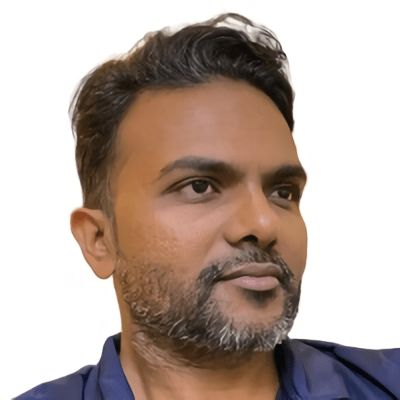 "Once you have a team, they become a family.
Now, most economics classes or books probably would say that profitability is the most important aspect businesses should focus on. But [in PNJXN], we look at people.
Who are the storytellers? The people.
Who are the stories based on? The people.
I think that having the human element alive and kicking no matter what was the greatest challenge ​​— as well as the greatest achievement of our last three years."
Challenge #2: Providing proper support to their team members during the pandemic
Since they are so focused on the human aspect of business, Pooja and Nandish always made sure to provide their employees with proper support and minimize team silos during the pandemic: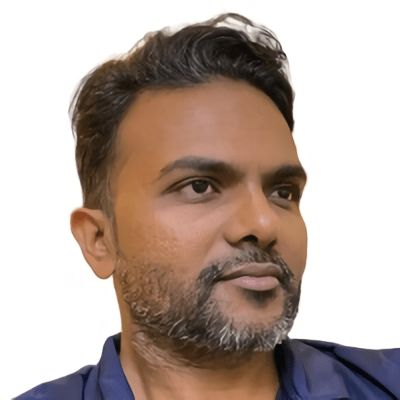 "So, at the end of the day, we had to keep it going one way or another. We had to keep the team together.
And not just in terms of giving them a living — but also in terms of keeping them healthy and happy, both mentally and physically, trying to reach out to them, adding meaning to their lives in every little way we could."
Since the pandemic came so suddenly, Nandish remembers how unprepared and isolated everyone on the team felt. He believes that having work to do helped some employees a lot at the time:
"A lot of them didn't really even have the time to go back to their homes, to their loved ones. So, they were terribly isolated, and, to a large extent, work was the only means of communication with the outside world for them."
Interestingly, Pooja and Nandish know that even if there wasn't a pandemic, they would have probably faced other issues — issues that many businesses face at some point in their lifecycle.
Nandish explains: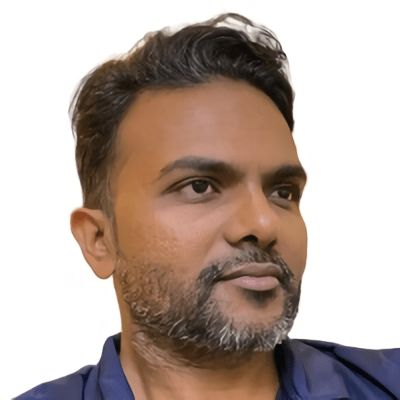 "Of course, the pandemic had effects on the economy and slowed things down. So, the signing up of new businesses, business growth, profitability — all these things got affected, but that can happen to any business at any time.
I mean, every business goes through a sunrise and a sunset period."
Challenge #3: Keeping the team going during the pandemic
Just like for many other companies, keeping the organization going and staying in touch with the team preoccupied PNJXN during the pandemic: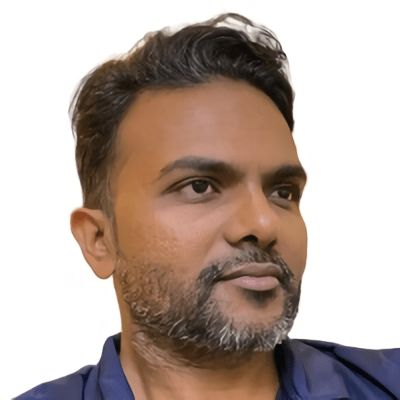 "As an emerging company, we too went through a lot of problems — the hardest one was trying to keep the organization going.
The pandemic kind of upturned everything that we knew in terms of work, in terms of business, in terms of economy. And, it wasn't even a short-lived episode."
And, just as the pandemic slowly took over the world, so did online collaboration technology.
By going through a massive expansion during the pandemic, workplace chat apps made it easier for companies across the globe to stay connected and communicate effectively across cities, countries, and even time zones.
Luckily for PNJXN's team, they discovered the team chat app Pumble on time!
Stay with us as we pick Pooja's and Nandish's brains on how important communication is for PNJXN and how they use Pumble to ensure effective communication among team members.
What communication challenges did PNJXN have to overcome?
When we asked Nandish about communication, he said that communication "is the thing."
He went a step further and explained why effective communication is essential for what PNJXN does in the creative marketing sector: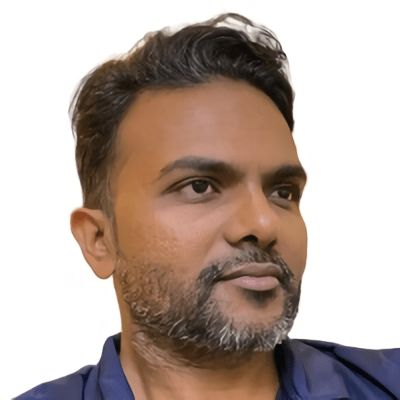 "Communication is the crux of what we do, who we are, and what keeps us going every step of the way. Working in a creative agency means that, when ideas come, you keep discussing, you keep talking, you keep arguing. That is when ideas come to life, that's when they mature."
But, both Nandish and Pooja agree that communication comes with a few challenges, too.
They share with us what communication barriers they had to overcome with their team and why it is important to have an official business messaging app to communicate with your team.
💡 Pumble Pro Tip
Pumble is a free business messaging app that helps teams minimize the use of emails and collaborate with their coworkers more efficiently. Find out more about Pumble here:
Challenge #1: Not having clear standards and expectations
Pooja believes that a lot of communication problems stem from companies not setting certain standards and expectations properly:
"When we started out, we didn't have many of our processes set. So, there were a lot of communication gaps. People didn't really know what they should be doing or who they should be reporting to."
💡 Pumble Pro Tip
If your employees are struggling to understand you, you might be having problems with communicating expectations clearly. Check out our blog post for some handy tips:
Challenge #2: Relying on personal messaging apps for business communication
When they started working, PNJXN didn't really have an official business communication tool. They used to rely on WhatsApp for both personal and professional communication.
However, Pooja believes this is a dangerous practice for any business:
"WhatsApp is used for personal communication and anyone can send you a message at any time. That is a huge problem."
She further explains how using WhatsApp as a team communication app can disrupt the balance employees have between work and their personal life:
"If you use WhatsApp as a communication channel with your team, two things happen:
Firstly, you keep communicating even after office hours because it's very easy to just send out a message and then a person is bound to respond. They're already looking at the app for their personal communication, which is not a good thing.
Secondly, I think that people are very distracted if they use a personal messaging app as a professional communication app, too."
Challenge #3: Not having an official business communication tool
When they have a designated communication app, teams find it easier to focus, Pooja notes. That way, they only engage in business communication and don't get distracted by personal messages.
Nandish agrees with Pooja on this, adding that having an official tool for internal communication supports employees' work efficiency and their emotional well-being, too.
Responding after office hours isn't something Pooja and Nandish encourage: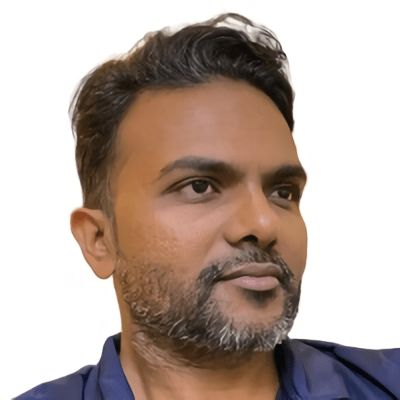 "You don't really have to, you are not responsible and you don't owe it to us to respond to our messages after working hours."
Moreover, Nandish says that this "rule" kind of spills over into their communication with clients, too: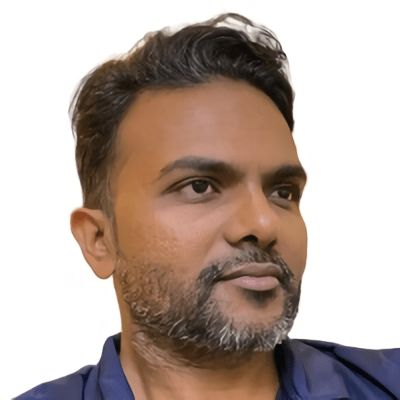 "We used to have a lot of clients messaging us seven days a week — especially those coming from the hospitality industry. So, we moved away completely from WhatsApp and made it clear that email is the way to go for third-party communication."
So, while email was a solid solution for their external communication, PNJXN needed a great internal communication tool.
That's where Pumble stepped in!
How did PNJXN discover Pumble?
The credits for introducing Pumble to PNJXN go to Nandish!
He discloses that he discovered Pumble thanks to Pumble's blog: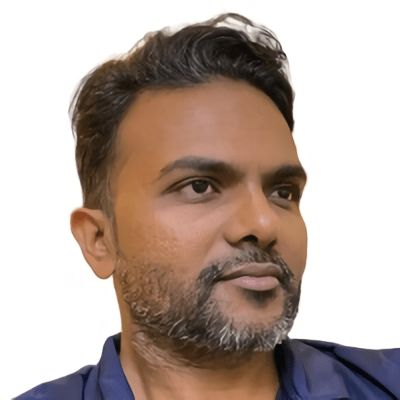 "How did I discover Pumble?
I think it must have been one of your bloggers — they have done a really nice article on Pumble. You should thank your bloggers that we've discovered Pumble."
What's more, Nandish says that he was attracted to the app's feature-richness and its bubbly and exciting name, too!
But, this is only what they liked on the surface. Nandish and Pooja gladly shared what Pumble does for their team and what features they enjoy the most.
💡 Pumble Pro Tip
Check out Pumble's features here:
How does Pumble help the PNXJN team communicate effectively?
For people like Nandish and Pooja, respecting personal boundaries in the workplace is a must.
This is one of the main reasons why they decided to switch their internal business communication to Pumble.
Here's what they appreciate the most about Pumble:
Pumble helps them create healthy communication boundaries.
Pumble ensures effective communication among employees and team leaders.
Pumble makes it easy to communicate in channels and add new employees to them.
Pumble facilitates the onboarding process and important information-sharing.
Pumble serves as a handover document.
Let's explore all this in more detail.
🔸 Pumble creates healthy communication boundaries
Making sure to respect everyone's free time is high on PNJXN's priority list.
Nandish says that limiting business communication only to office hours has become much easier with Pumble: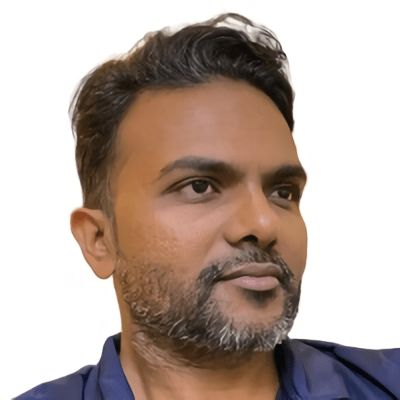 "We use Pumble for internal communication — from 9 a.m. to 6, 6.30 in the evening on weekdays, five days a week. Beyond that, none of us are on Pumble.
We would think twice before logging into Pumble even if we have the app on our mobile devices. We would think twice before pinging someone past 6 o'clock, even if it's a team member."
Nandish concludes that Pumble makes it easier to achieve "a really good work-life balance."
Pooja agrees that a team chat app should be used just for business purposes and only during office hours:
"A team messaging app is just that. It's limited to the office, and you just log off once you're done with work."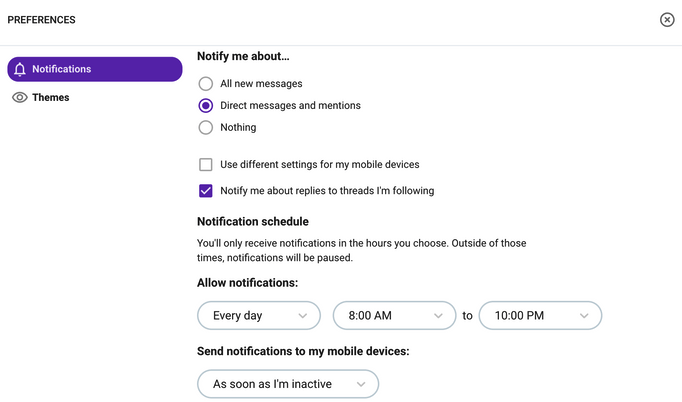 🔸 Pumble ensures effective communication among employees and team leaders
From Pooja's perspective, finding a proper team communication app such as Pumble has truly made a difference in establishing more effective communication with their team members.
"It helped not just our colleagues, but it has greatly helped Nandish and me as leaders, as well.
When it comes to telling our employees what they should do, we know that even though it's 6.30, we can leave a message in Pumble and know that they will not respond to it until the next day at 9 o'clock — and that's okay."
What's more, Pooja feels that Pumble has also helped them set certain workplace standards and get their operations in order.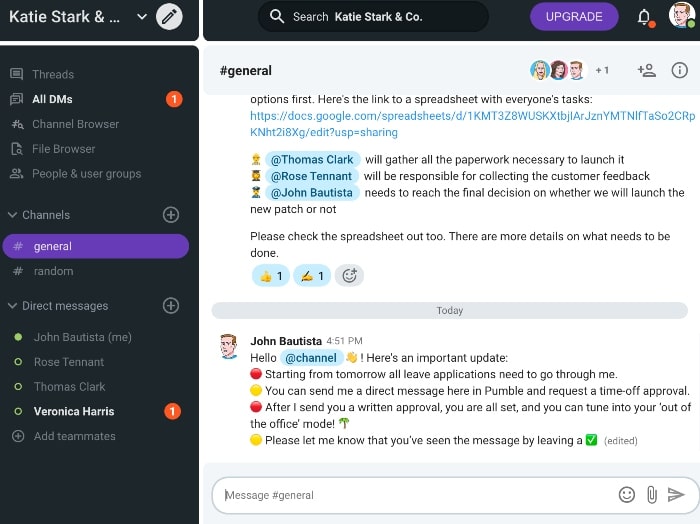 🔸 Pumble makes it easy to communicate in channels and add new people to them
Nandish was particularly enthusiastic about Pumble's channel feature.
He explains why: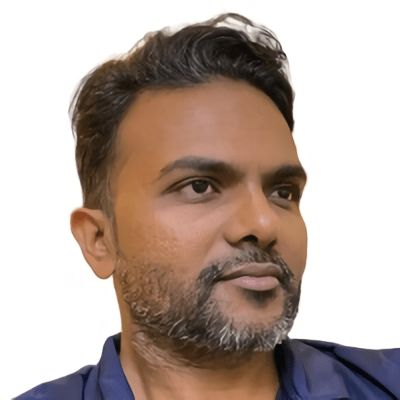 "Pumble makes it so easy to create channels! It's so easy to add people to the channel. So, I think that that would probably be my favorite thing about Pumble."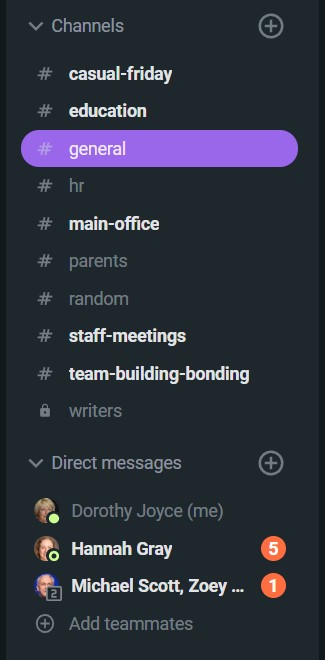 🔸 Pumble facilitates the onboarding process and important information-sharing
Pooja also loves Pumble's channels — but it's not just about the ease of use for her.
What Pooja finds particularly handy in Pumble is that it makes the entire onboarding process a breeze. She explains what used to happen in the company when a new person would join the team:
"You'll have to keep resending documents. You'll have to keep updating them. For a small company with a team of 11 or 12 members, it becomes very difficult to keep everyone updated every time someone joins."
Thanks to Pumble's unlimited chat history, it's much easier to share relevant information and update the newcomers on what PNJXN has been working on before they arrived:
"When you add a new person — say a new team member joined in and you add them to a particular [Pumble] channel — the new person can actually see the past conversations. That's not the case with other apps."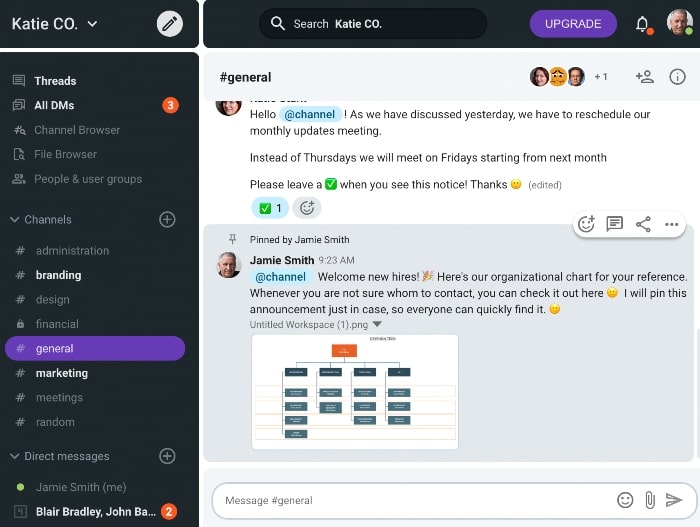 🔸 Pumble serves as a handover document
In addition to truly enjoying Pumble's channel feature, Nandish says that file storage also helps them exchange documents and have all the information in one place: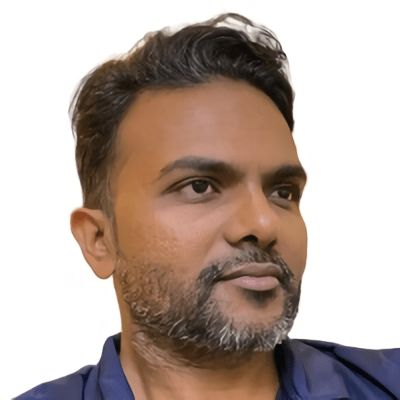 "Actually, Pumble channels serve as a handover document because all the communication, all the details, are there."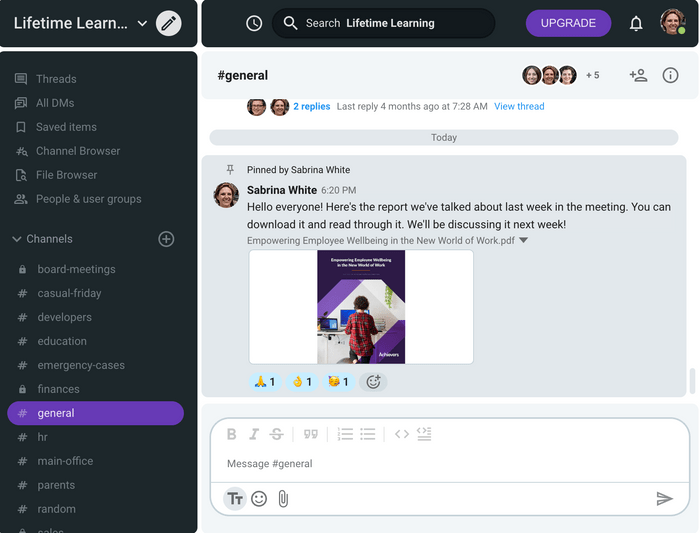 –
Pumble truly made a difference for PNJXN and allowed them to bring their group communication to a whole new level.
Now that they don't have to worry about internal communication anymore, PNJXN has other plans for the future.
What are PNJXN's plans for the future?

When it comes to their future, Pooja and Nandish are primarily focused on sustainability.
Firstly, PNJXN would love to work with other companies that also value sustainability:
"We are zero waste enthusiasts — we have even banned plastic in the office. If you work with us, you have to adapt to sustainability and contribute to the climate change fight."
Moreover, they would like to help other non-sustainable companies become more sustainable:
"We want to keep guiding them and tell them how they could become more sustainable. We think that there is a direct link between sustainability and profitability, so we want to work with more companies that understand that."
Finally, PNJXN would also love to thrive in the world of small businesses and provide them with the same quality and resources as any major digital marketing company — just at a more affordable price.
That's the vision Pooja and Nandsih have for PNJXN. We wish them luck in fulfilling it!
Final thoughts: Pumble helps teams establish and maintain healthy communication boundaries
The pandemic has made it clear that companies need to do a lot more than just focus on their business if they want to survive and thrive.
According to the way PNJXN does its business, we can conclude that most companies are shifting their focus to:
Restoring the human element in the business world.
Providing clients and customers with creative yet relatable solutions.
Creating a healthy relationship with third parties.
Making sure their teams have a safe and thriving work environment.
Supporting a healthy balance between work and leisure time.
Giving their workers official business communication tools to stay in touch and do their jobs without disruptions.
Ever since they moved all of their professional communication to the team communication app Pumble, PNJXN has witnessed improvements — not only in their teammates' productivity but also in the way they manage their time.
Thanks to Pumble, PNJXN managed to check most points from the above list.