A successful animation studio without a strict on-site work policy? That's not possible!
If you have ever heard something like this, know that it is not true.
A prosperous animation studio from Malta — Toontuloon — works in a hybrid work environment, proving that with good communication, everything is possible.
However, it is doubtful whether their communication would be so efficient and clear without apps like Pumble collaboration software.
To check how exactly Pumble helps animation studios and makes their internal communication more efficient, we reached out to one of the founders of the Toontuloon animation studio — Neil Zammit.
With him, we talked about various topics related to Toontuloon, animations, and successful team collaboration. Hence, in this article, you will learn more about the following:
How Toontuloon started,
What are the challenges in the animation industry,
How Pumble has enabled more streamlined communication for Toontuloon's team, and
What Pumble feature makes their job easier.
Let's dive into it!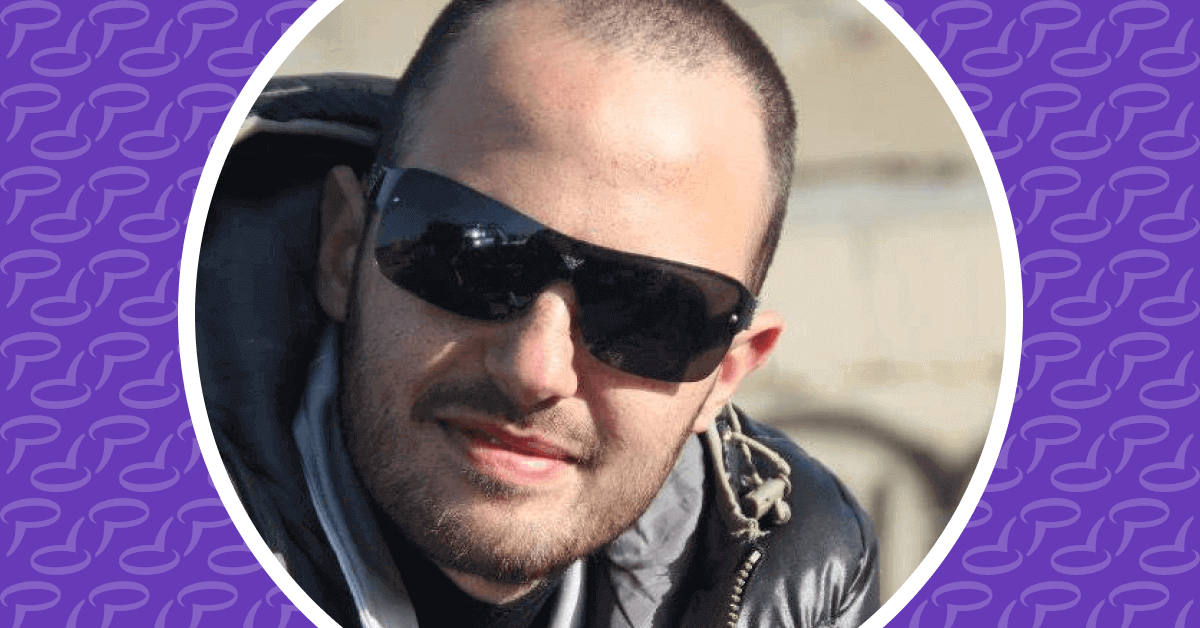 A quick introduction to Toontuloon
Toontuloon is a Maltese animation studio with over 16 years of experience in the production of various series and movies.
Their first animated series — Għidli Storja — dates back to 2012. It consists of a myriad of animations based on different childhood stories told by seniors. Hence, the youth can learn many important life lessons by watching them.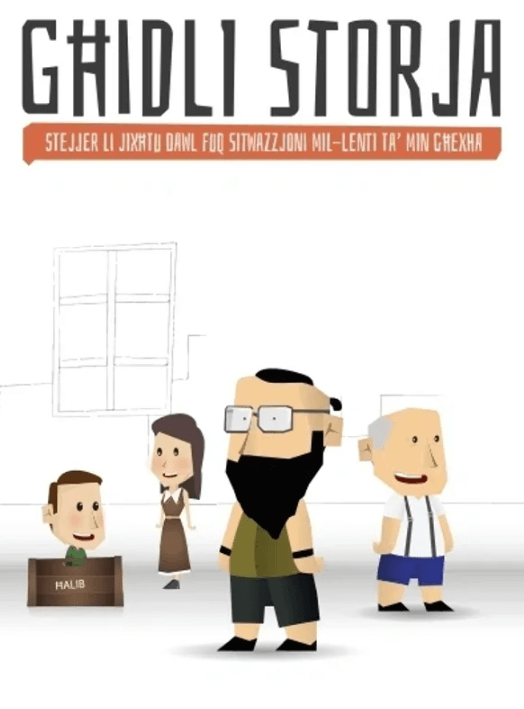 Toontuloon's first major project showed what would be at the core of future projects — high-quality animations and social messages.
Neil confirms that the main idea behind Toontuloon's animations has remained the same even today: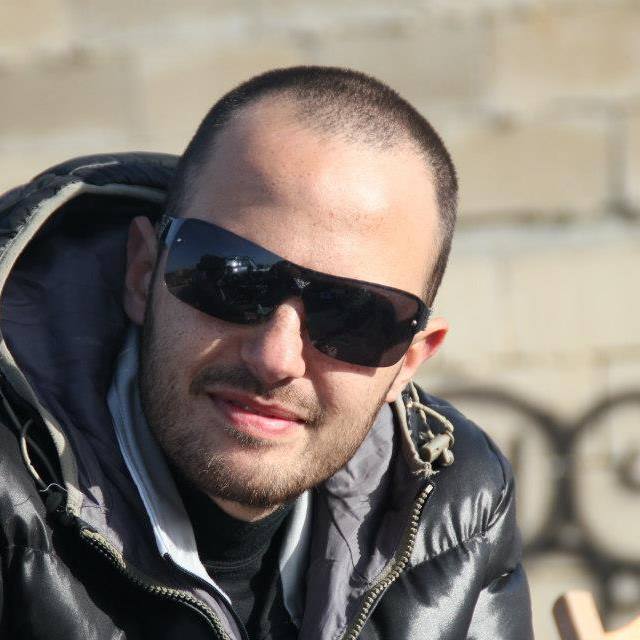 "Creating quality animations with subtle or sometimes explicit social messages has been an important aspect of Toontuloon's story. Our productions, which form the core of the company's activities, include subjects such as animal rights and educational programs about history."
Indeed, it wasn't long until their work was recognized by credible institutions such as the Council of Arts and Heritage Malta — a national agency for preserving cultural heritage, museums, and conservation practices.
In cooperation with the aforementioned institutions, Toontuloon created Storja Animalta. The series consists of 7 captivating episodes about the history of the Maltese islands.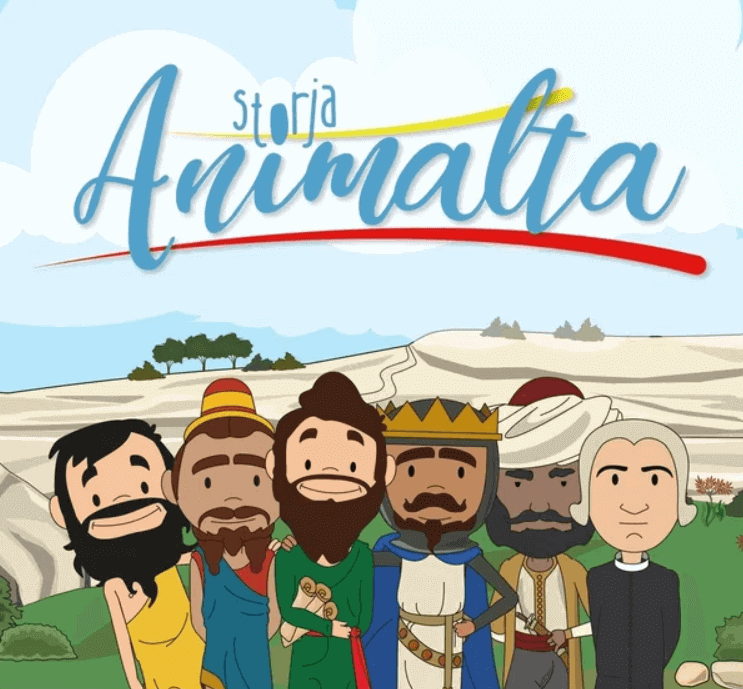 Another proof that the creativity of Toontuloon creators has no boundaries is their project called Temi Zammit u d-Deni Rqiq. It is an award-winning short movie about the fever that spread all over Malta — and no one, except Dr. Temi, could find the source of the disease.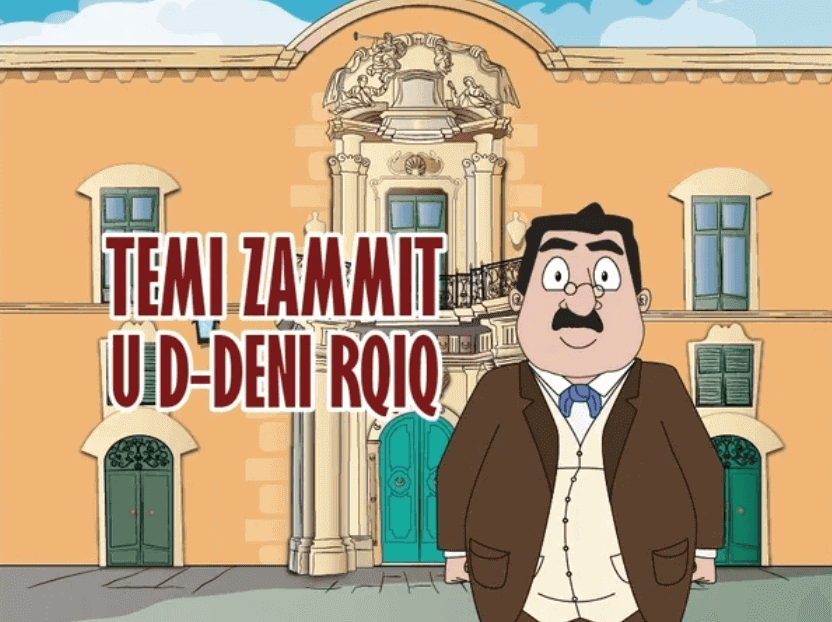 Toontuloon's recipe for success
Since Toontuloon's team worked on various successful projects that dealt with a plethora of topics, we had to ask what the secret behind their success was.
Neil Zammit pinpoints teamwork and collaboration.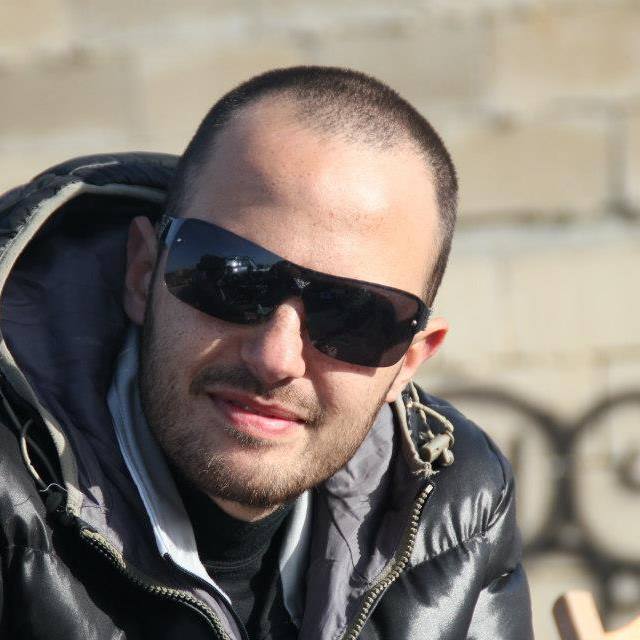 "Our projects are usually home-grown. That means that, in most cases, the founders of the company, myself (Neil Zammit) and Jean-Pierre Debattista, come up with the original ideas and write most of the stories. Afterward, together with other members of the Toontuloon team, we make those ideas flourish. The rest of our team also writes and edits scripts, creates storyboards, and does animation-related tasks, amongst other things."
Indeed, success is possible only when you have a well-coordinated and organized team.
Also, everything would be much harder without believing in the higher cause, Neil concludes: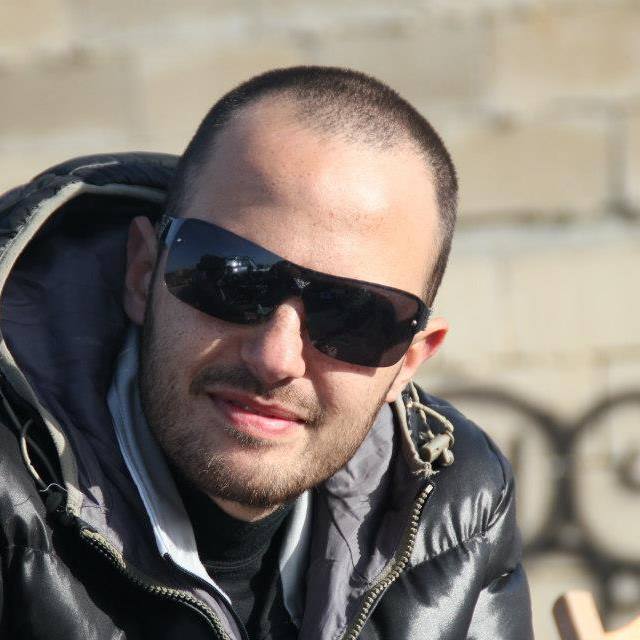 "Animation is a great tool to reach audiences of all ages. But, it is especially effective when it comes to children. Planting seeds that would hopefully flourish and create positive changes in the future is at the heart of the company's agenda."
🎓 Pumble Pro Tip
If you are looking for ways to further improve team collaboration, we recommend you read our article:
The main challenges Toontuloon faces
Naturally, not everything is milk and honey for the Toontuloon team.
Here are a few main challenges they face from time to time.
Challenge #1: Finding the right people for the job
Due to Malta's geographical position and sparse population, it is not always easy to find the right people for jobs in the creative industry.
Neil confirms that one of the biggest challenges Toontuloon faces is the acquisition of local talent: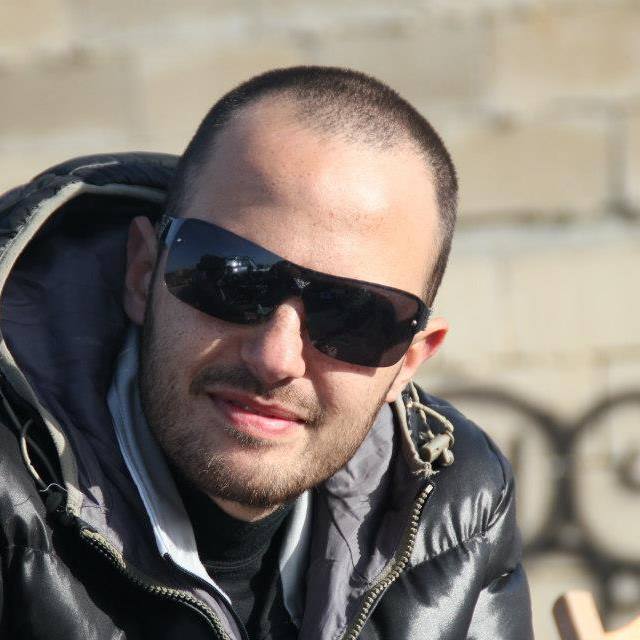 "Our main challenges are often related to the fact that we are based on a small island with limited opportunities. At the same time, it is a creative challenge since there is not too much local talent available in the creative sector."
🎓 Pumble Pro Tip
In case you or your team work with a colleague who doesn't live in the same country as you, there is a high chance that the success of your work will depend on successful remote communication. Here is an article that might help you improve it:
Challenge #2: Attracting investors
Although creative industries enrich people's lives, it is hard to find investors willing to provide money for certain projects.
Neil admits that this issue can be problematic, but he also recommends how to cope with this problem: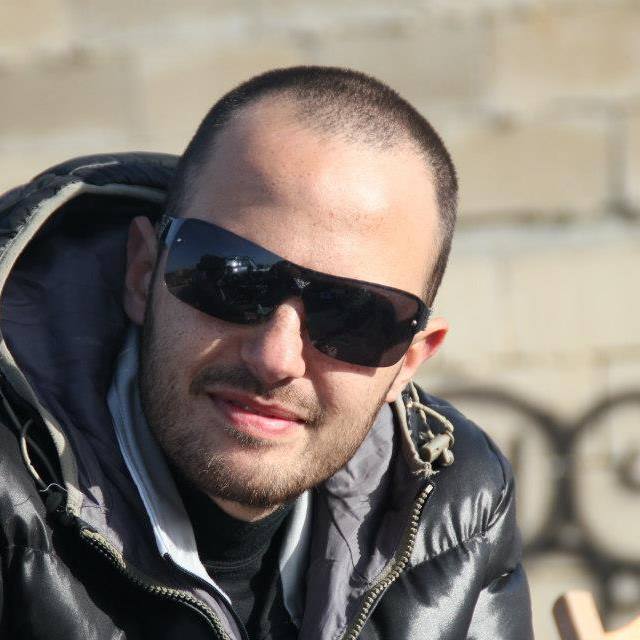 "Convincing investors to believe in the creative industry is a big challenge — which I believe we have met with determination."
🎓 Pumble Pro Tip
In case you have a promising idea and you need some funds to make it a reality, it would be good to ask for an advance payment.
The article below might help you ask for an advance payment more professionally:
Also, if you want to be successful in attracting investors, it is important to look confident in meetings. Here are some tips:
Challenge #3: Consumers' shorter attention spans
One of the main challenges animation studios face in the 21st century is the consumers' shorter attention spans.
Although the viewers from Malta are not immune to this phenomenon, according to Neil, due to Malta's remote location, this isn't as big a challenge as many would expect: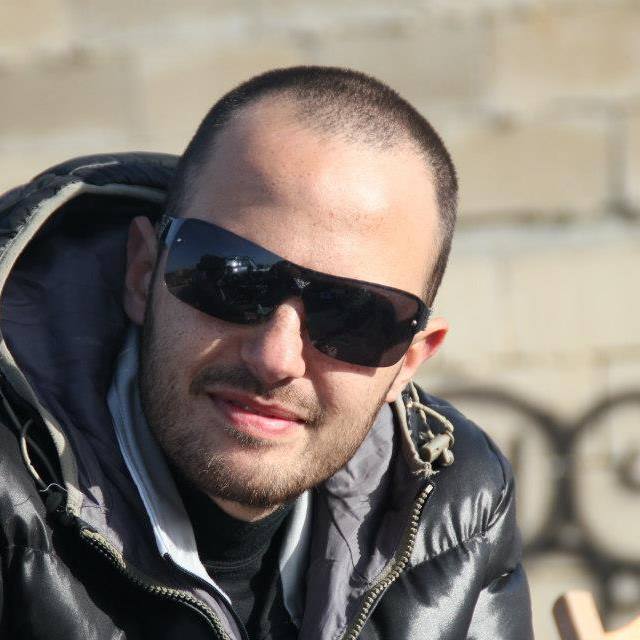 "Our location offers some relief in this sense. Although the shortening of attention spans is also being felt in Malta, at the same time, the wheels of progress — or in this case, perhaps we should say regress — move at a slower pace compared to some of the world metropolises."
However, Neil and his team don't get complacent.
On the contrary, they take a proactive approach.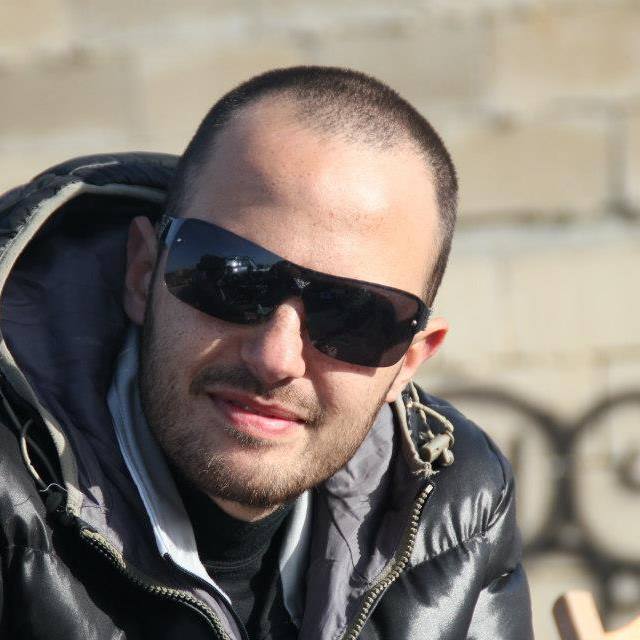 "We have taken note of this development. As a result, we created teasers and snippets of our work. They are designed to spark curiosity even amongst those with short attention spans."
🎓 Pumble Pro Tip
A shorter attention span is a 21st-century problem. It is noticeable even during long business meetings or presentations.
Therefore, to make the meetings more interesting and effective, we recommend checking out the following article:
On the other hand, if you want to make your presentations more engaging, take a look at this blog post:
How did Toontuloon discover Pumble?
Neil and his team discovered Pumble during the COVID-19 pandemic.
During that time, many companies worldwide transitioned from on-site to remote work model.
Hence, there was a need for collaboration apps that would help communication go as smoothly as possible.
That's when Pumble caught the Toontuloon team's attention.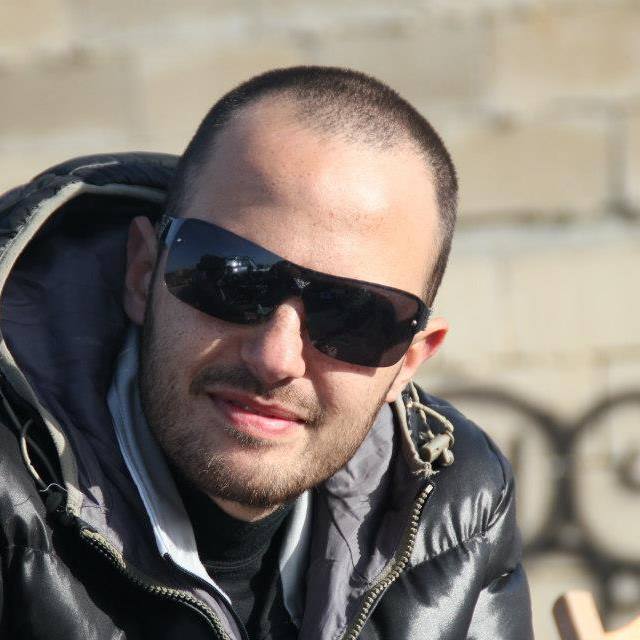 "During the COVID-19 pandemic, as our teams transitioned from working at the office to remote work, we actively sought out a more efficient means of communication. It was during this effort that we discovered Pumble — a platform that provided all the essential features we needed."
Since Toontuloon even nowadays combines remote and on-site work models, there is still a need for a good collaboration app, as Neil explains: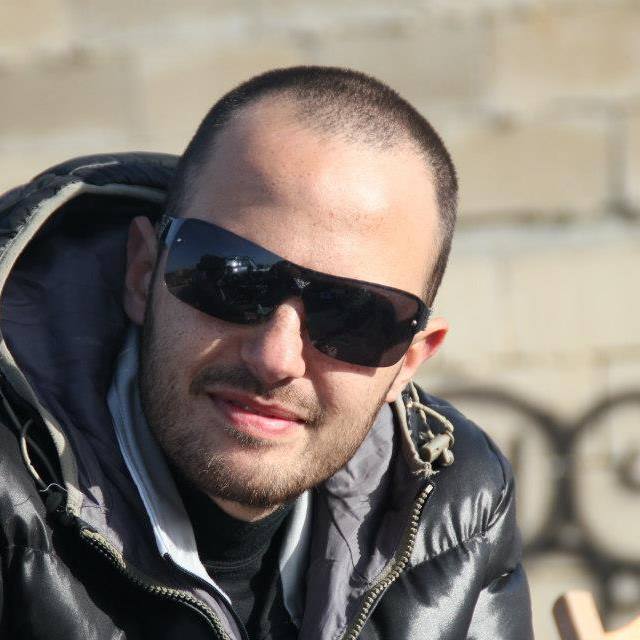 "At Toontuloon, we tend to work quite a bit remotely and organize video conferences rather than meet physically. Organizing video conferences has become common due to the convenience it offers. Perhaps the most accurate description of our work model would be a hybrid work model — since we do make it a point to also meet regularly at our offices."
🎓 Pumble Pro
Using an appropriate communication app is one of the things that might help you avoid communication breakdown. To learn what else you can do to avoid it, check out the following article:
Why Toontuloon finds Pumble better than other communication tools?
Since Neil said that Pumble provided everything Toontuloon needed, we were curious to learn what he meant by "all the essential features".
Furthermore, we wanted to know what Pumble features made it so special that it left other communication tools behind.
First of all, Neil praises Pumble for being practical for internal communication: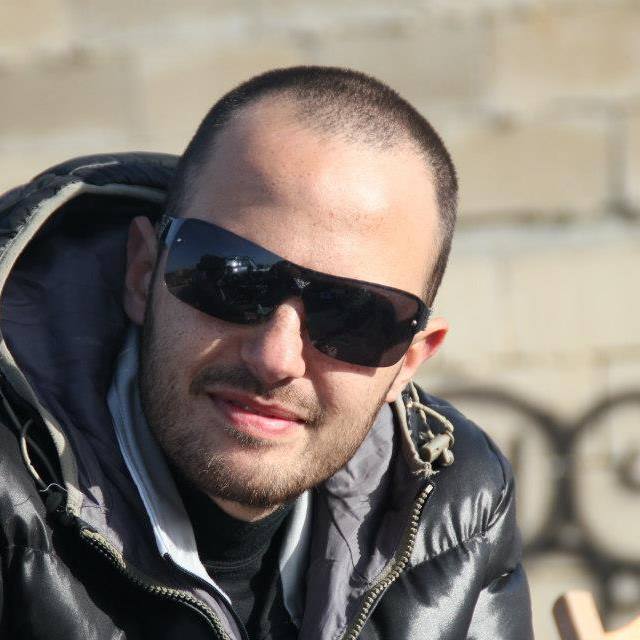 "So far, Pumble has been a great tool for our internal communications — discussing a myriad of projects, sharing snippets of animation, links to relevant content online, audio files, script drafts, and so on."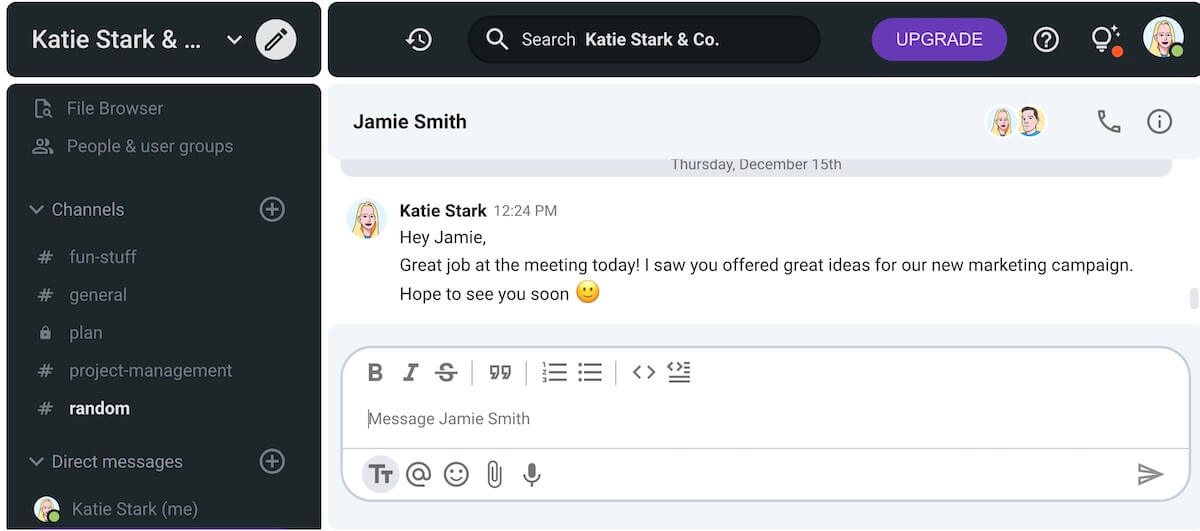 Secondly, Neil Zammit pinpoints Pumble channels.
They help Toontuloon's team organize their communication more efficiently: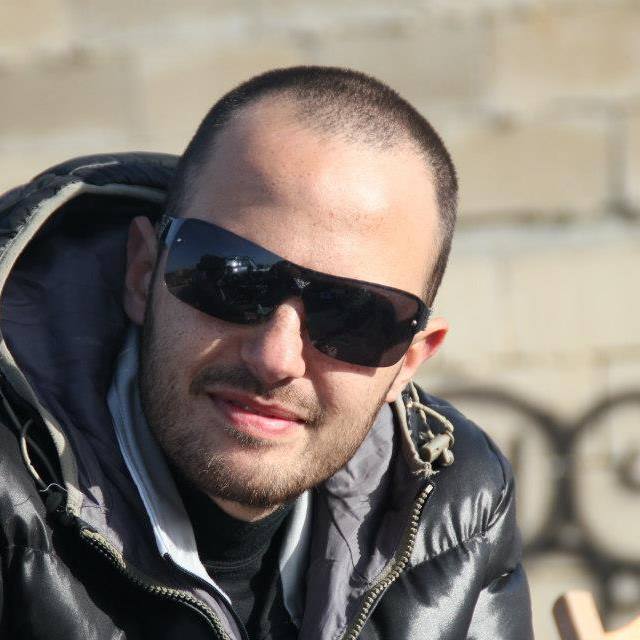 "Another aspect we appreciate about Pumble is the ability to create distinct and easily selectable channels. This feature allows us to organize our discussions efficiently, preventing them from getting jumbled together in a single chat."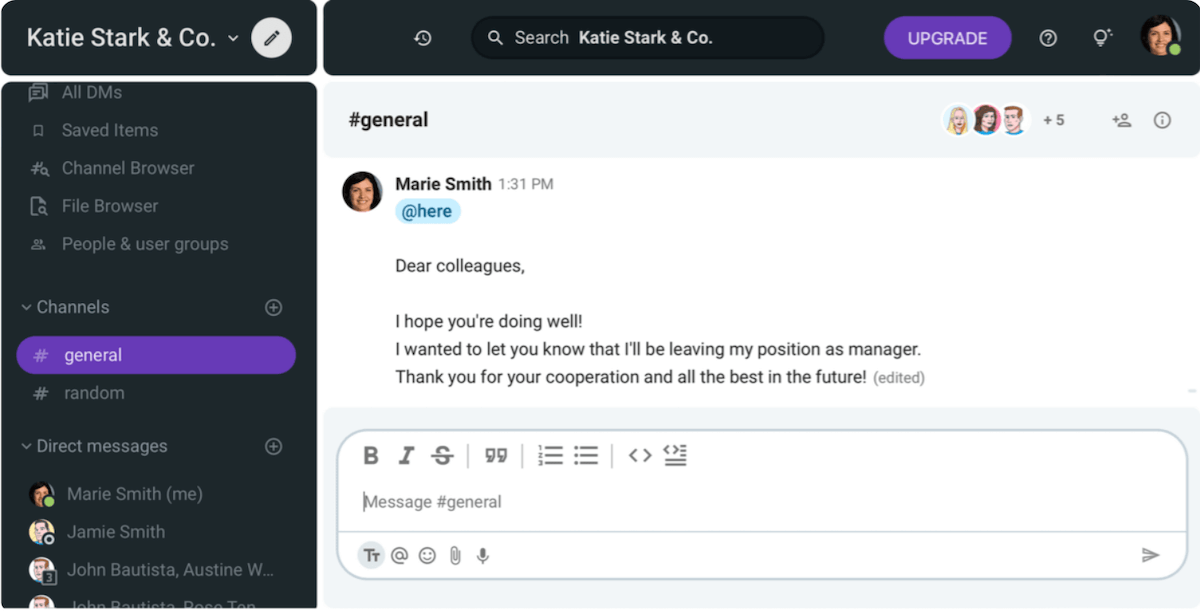 Finally, thanks to Pumble channels, everyone gets messages only about topics they are interested in.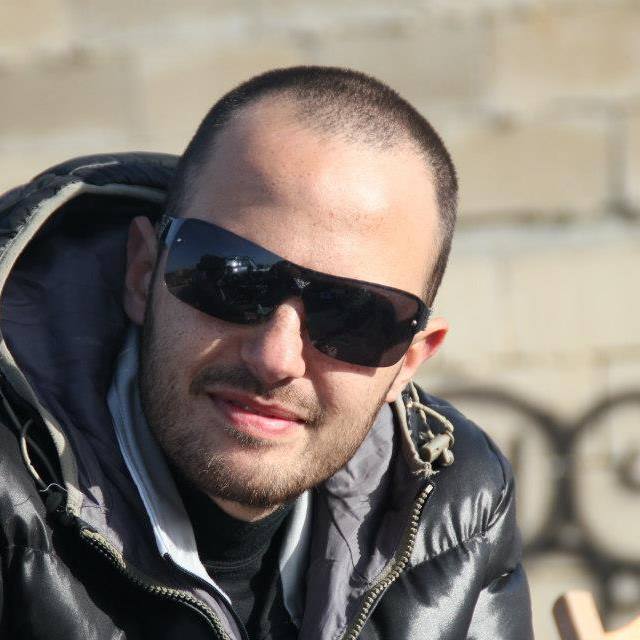 "The capability to add specific individuals to each channel is another great aspect of Pumble. It ensures that only relevant team members are involved in the discussion. This feature eliminates the need to disturb the entire team when the topic doesn't concern them."
🎓 Pumble Pro Tip
Knowing a few things about corporate communication means a lot for relationships among employees in your company. Hence, we recommend you check out the following article:
The benefits Toontuloon found with Pumble
It seems Pumble has helped the Toontuloon team improve team communication a lot.
However, we were curious to hear more about the concrete effects of switching to Pumble.
Neil has no dilemma about the answer to this question: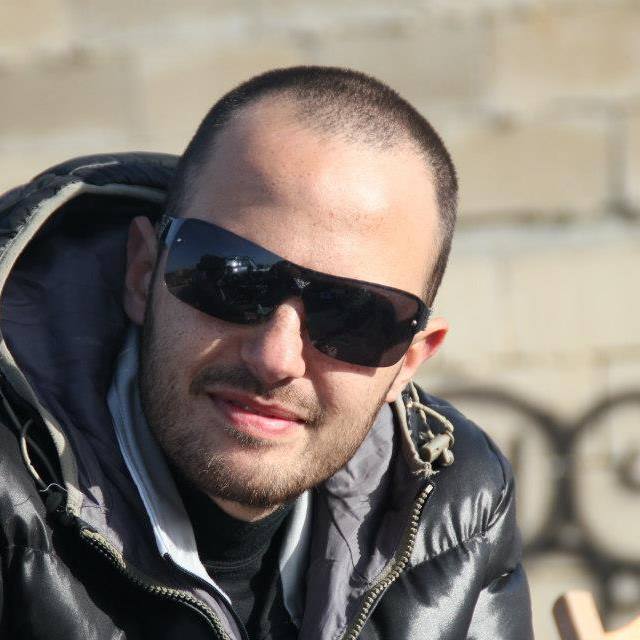 "The conversations have become remarkably streamlined."
Thanks to the previously mentioned Pumble features such as direct messages and channels, Neil doesn't have a problem communicating directly and effectively with his colleagues: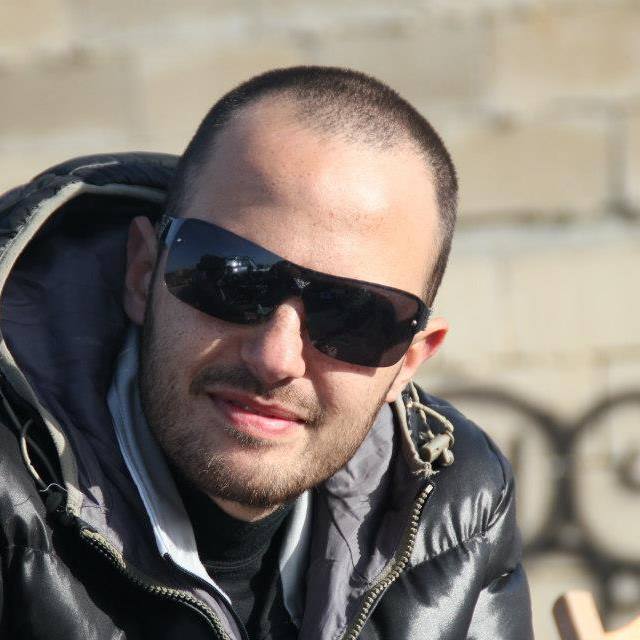 "I can also engage in private and direct discussions with individuals within my own team and without third-party applications. This convenience has significantly improved our overall communication process, making it much easier and more efficient."
What the future holds for Toontuloon?
The future looks bright for Toontuloon.
Although they have already created several notable projects, they don't intend to stop there.
On the contrary, Neil reveals they have several new projects lined up: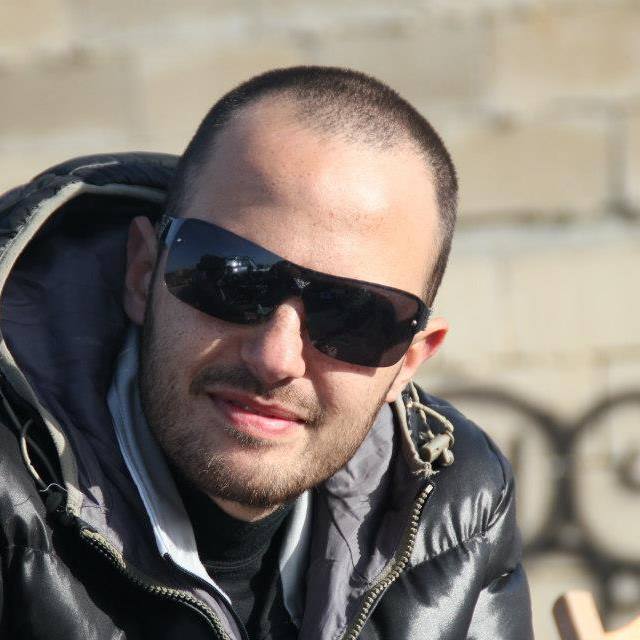 "At the moment, Toontuloon is working on several different projects in different phases of production, in parallel."
We were curious to learn more about them — so Neil generously shared some details: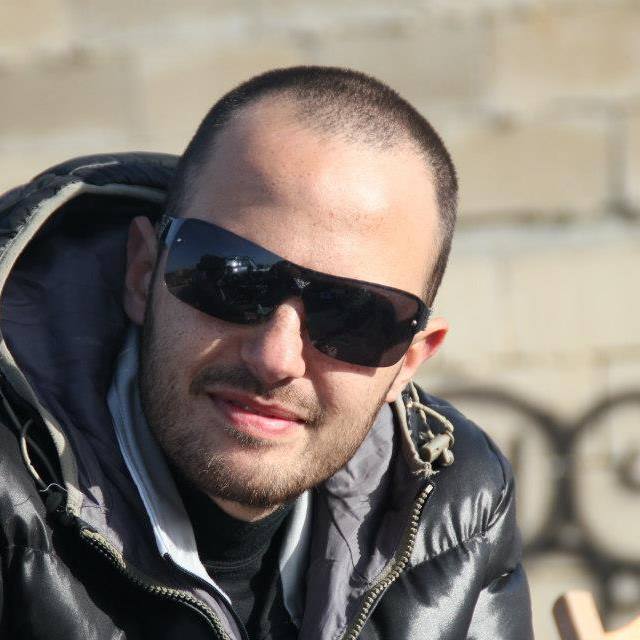 "First of all, we are working on a TV documentary about Maltese dog culture that is due to air later this year. Secondly, we are developing an animated series for children based on the Maltese character Fonzu the Rabbit. And, finally, we are scriptwriting an adult-oriented animated series The Pincher Slayer. As you can see, Toontuloon aims to always be open to different projects."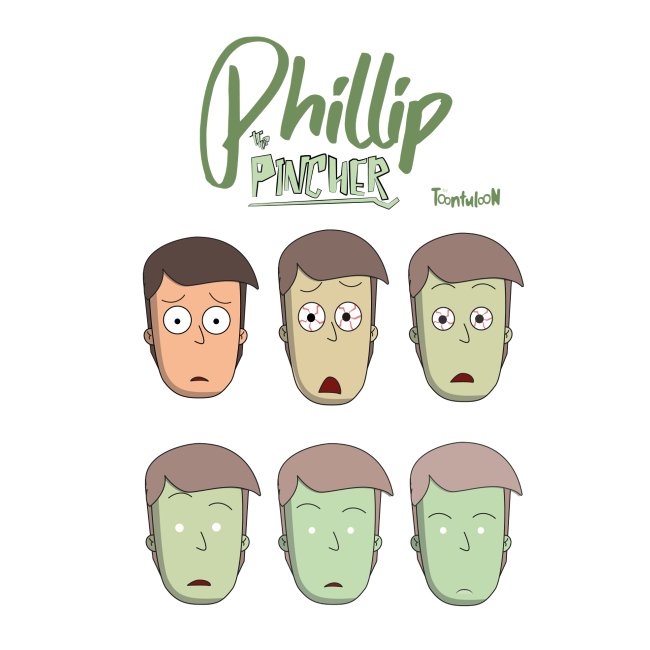 Conclusion: Pumble enables streamlined communication to enhance Toontuloon's teamwork
Every successful project starts with good communication.
That is why Neil and Toontuloon chose Pumble — they want to ensure there will be no communication breakdowns or information overload.
Thanks to Pumble features, remote interactions among the Toontuloon team members are always streamlined and on point.
Since working on various projects at the same time has become easier thanks to Pumble, Neil says: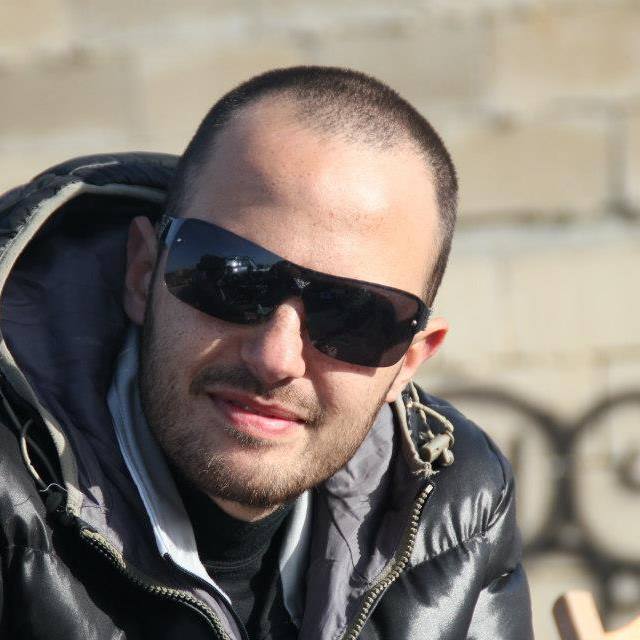 "I highly recommend Pumble to all teams that work on multiple projects concurrently."
Finally, both companies share the same core value — teamwork.
Therefore, bearing in mind everything we mentioned above, Toontuloon and Pumble really are a perfect combination.
✉️ Do you have an interesting story about how you started using Pumble? What are the biggest advantages of using it? Would you recommend it to other companies?
Let us know at blogfeedback@pumble.com for a chance to be featured in this or future blog posts. Also, if you found this blog post useful, share it with someone you think would also benefit from it.