Did you know that only 40% of startups eventually become profitable? Moreover, did you know that a leader and their team are among the most critical factors that dictate a startup's success?
To have a profitable business, you need to invest in people, as well as develop interpersonal skills. That's because the crucial link between a competent leader and a team made of talented professionals is — effective communication.
To shed light on the matter of working in a startup and maintaining effective team communication, we talked with Ali Iktider Sayam, CEO and Co-founder of Nerd Evolution.
More precisely, in this blog post, we explore topics such as:
What characteristics do good leaders have?
What are Sayam's tips for great team communication?
What team communication apps are the best for startups?
Why did Nerd Evolution start using the team chap app Pumble?
But first, let me introduce you to Nerd Evolution.
Who is Nerd Evolution?
Nerd Evolution is a startup based in South Asia that takes pride in being ahead of trends.
They provide:
Digital marketing services,
Software development services,
Brand identity creation, and
Social media handling.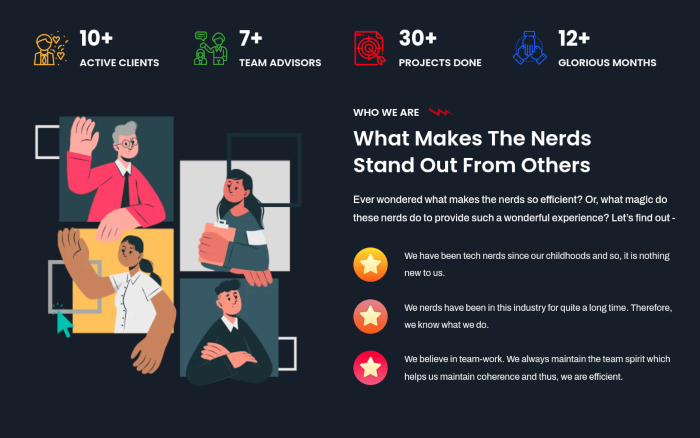 Nerd Evolution was founded during the pandemic, with the goal to do something productive that will benefit society.
Sayam shares why he loves being in a startup: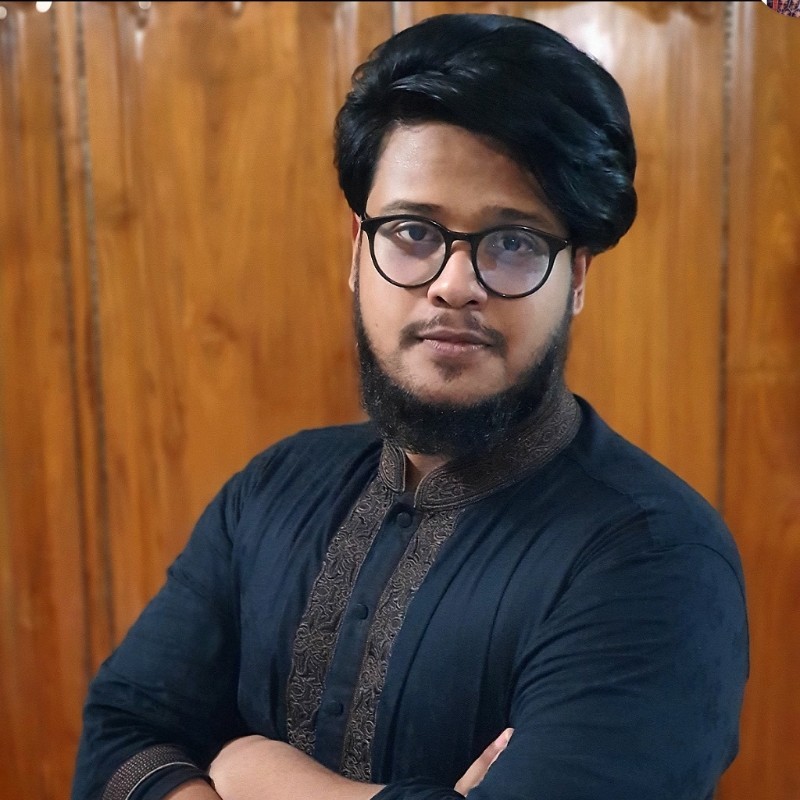 "I get to choose the kind of work that I do, I get to enjoy it, and I get to shape the projects in my own vision, as well as work the things out with the clients."
He also told us the story behind their interesting name: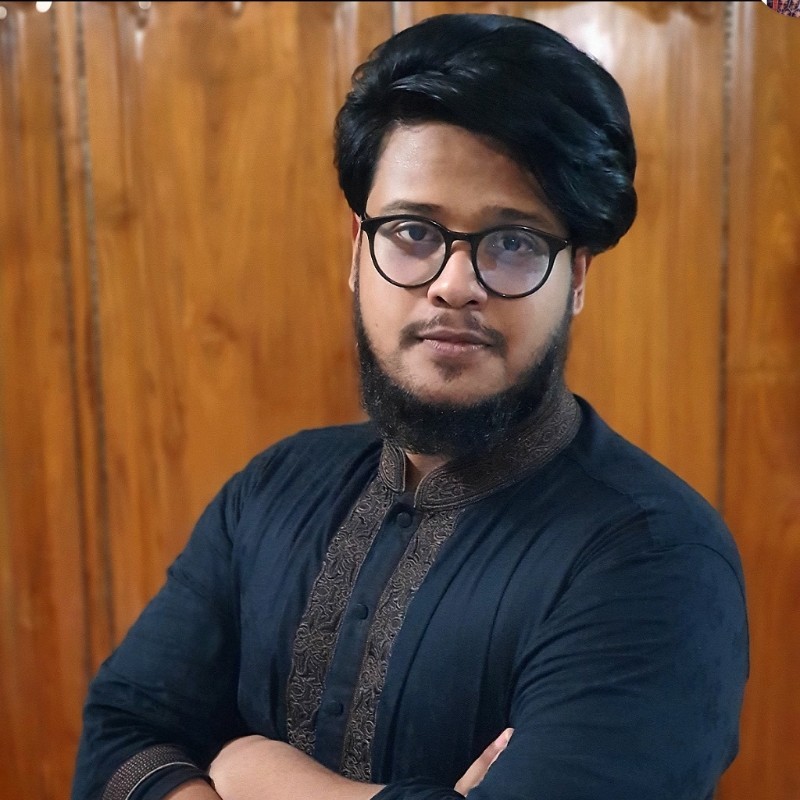 "We were trying to come up with a name that will actually represent us and how we have been growing up. Growing up, all of us have been nerds in our own respective fields, in our own respective way.

I think in this day and age, being called a nerd isn't bullying — if you're a nerd, that means you're passionate about something you love doing. That's how the idea was first nurtured in our heads. We decided to call ourselves Nerd Evolution in the sense that we are nerds evolving into industry professionals and giving back to society."
What is the key to being a good leader?
Heading a startup is not easy — as your company is just starting out, you need to have strong leadership skills to find your place in the sun.
According to Sayam, the worst thing you can do is be bossy and arrogant.
A true leader motivates and guides their team — they are someone their employees can talk to without feeling afraid.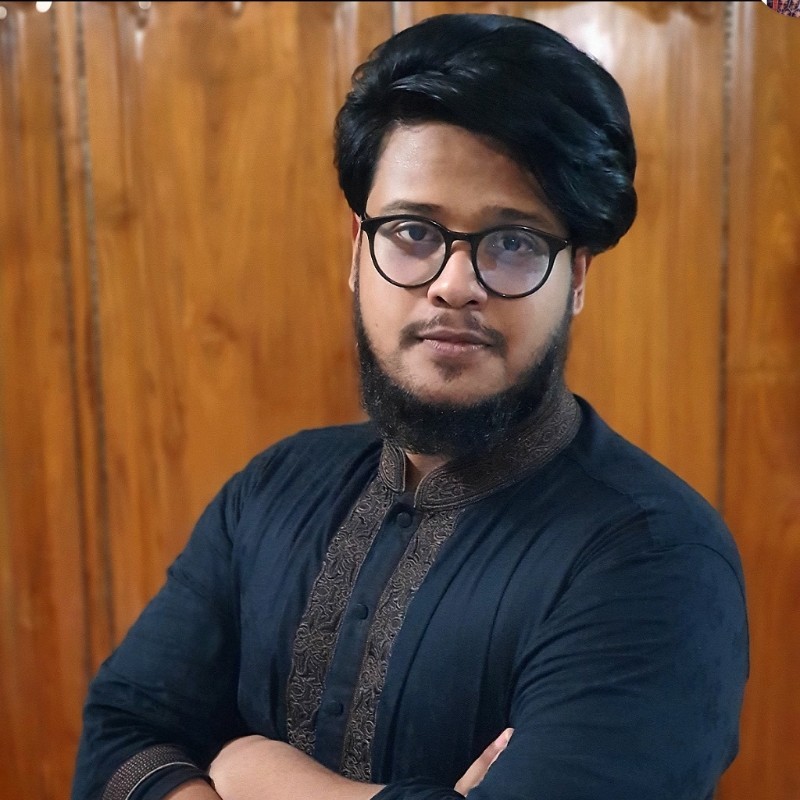 "My tip would be that a team should never have a boss. A team should have a leader.

If you think of yourself as the boss, some of the junior teammates might be a bit reluctant to speak to you. What I have noticed from my experience is that, sometimes, they're not really open to sharing their problems with their immediate supervisors because they have a very strict professional relationship with them.
So, as the CEO, as a leader of the team, I try to be friendly with the new team members so that they can communicate to me what the problem is. Because, if I don't understand what the problem is, I cannot come up with a solution.
If I don't come up with a solution, the same mistake is going to repeat itself. I don't want that and no one wants that, really."
Sayam doesn't dismiss the importance of formal communication at work, though.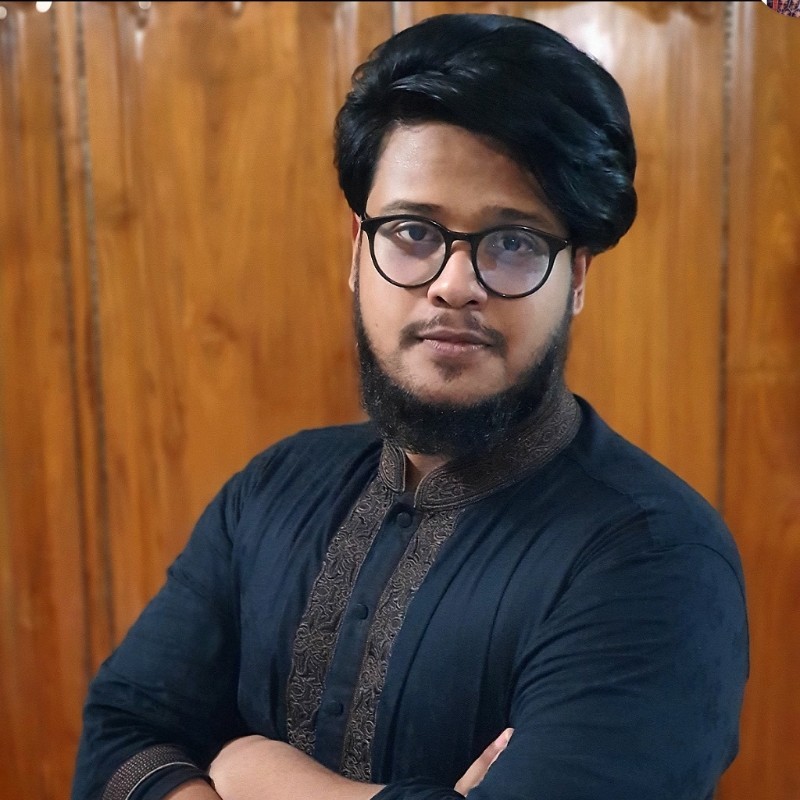 "There are times when we need to be strictly professional and formal, yes.

But then, immediately afterward, I think we might need to be a bit more lenient in terms of interacting with every hierarchy of the employees."
💡 Pumble Pro Tip
If you want to learn more about being an effective leader, check out this blog post:
How to communicate effectively with your team
As you can see, being a good communicator is one of the keys to being a good leader.
Communication is also one of the main factors that determine a team's success.
Teams thrive by communicating effectively, as it allows them to:
Have more trust in each other,
Share their ideas and opinions openly,
Solve problems faster,
Be more productive,
Be more engaged, because they feel like their work is appreciated and has a purpose.
On the other hand, teams working in toxic, hostile environments lose a significant portion of their energy to stress and miscommunication — which results in lower performance.
Putting an effort into communicating effectively is an investment that will surely pay off.
If you're still working on team communication, here are some tips from Nerd Evolution.
Tip #1: Communicate regularly
Communication can't be sporadic if you want it to be effective. As a matter of fact, the main characteristic of effective communication is that it's constant and regular.
You should always know what your team is working on.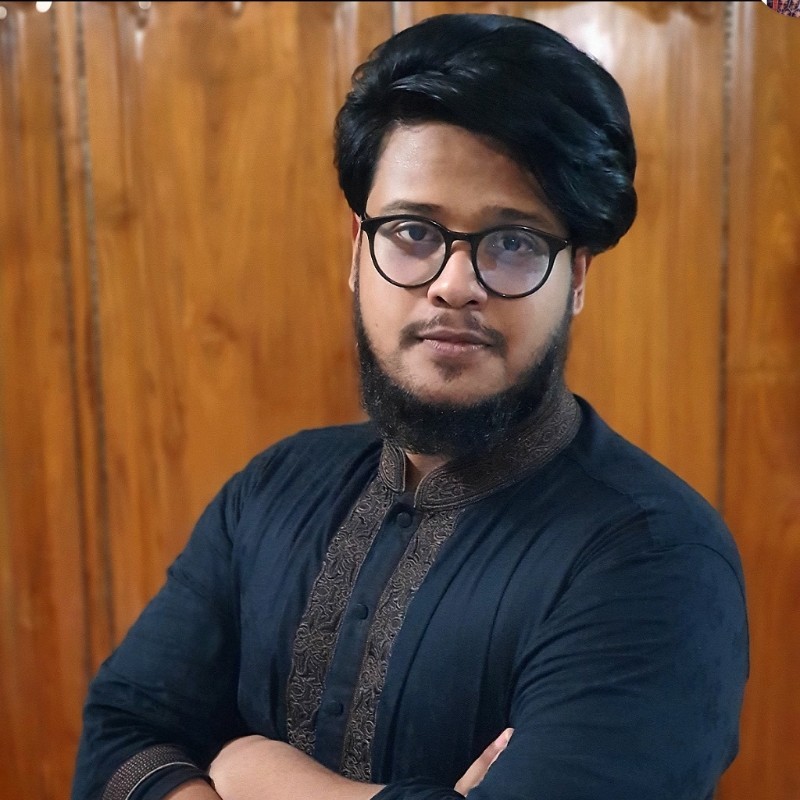 "It's very important to have clear and well-maintained communication. Without consistent communication, without going back and forth constantly, it's really not possible to come up with the best products or the best projects. Communication has definitely played a bigger part than most others, in terms of the success and the kind of work that we are being able to put through."
Tip #2: Give your team space to voice their opinions
If you (or the HR team) did everything right, your team should consist of professionals who not only do their job well, but also love to come up with new ideas.
To reach their full potential, they have to feel appreciated and free to share their expertise and ideas on any matter.
After all, a good team is a team that collaborates and values every member.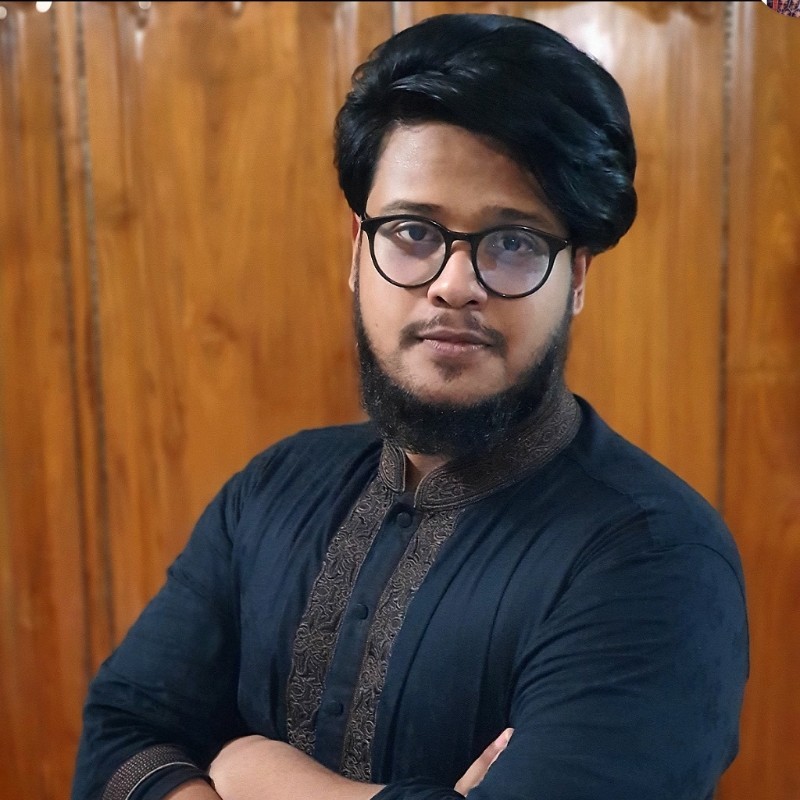 "Everyone has their opinions. And finally, whenever we're making a big decision, we always consider what each team member has to say. Since we're really a very small company, we do have the privilege to listen to everyone's words and really take into consideration everyone's opinion on the matter.

So, mostly this is how we're running, and that's how we're always on the same page."
Tip #3: See mistakes as a learning opportunity
As much as you try to avoid mistakes, not everything will be smooth sailing — it's just the way things are.
It's easy to communicate when everything's going as planned.
But what should you do when things get tough?
We all know how frustrated people can get when they face problems.
All those negative emotions can cause tensions and conflict among team members.
But, you can avoid this scenario by shifting your perspective.
Think of it this way: mistakes are here to serve as a lesson and a learning opportunity.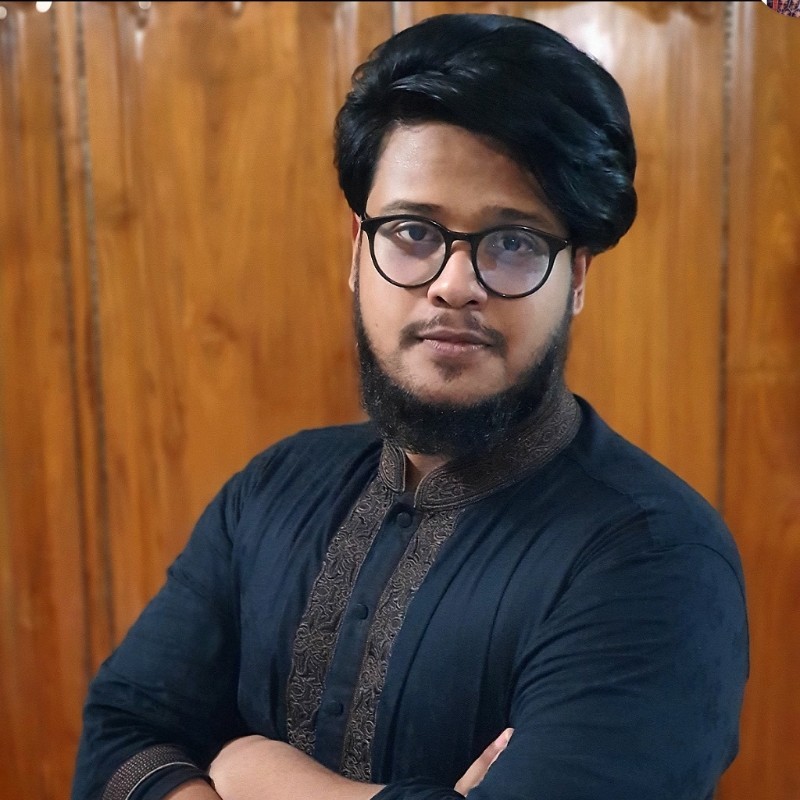 "If we make mistakes, that's fine — we're humans, we all make mistakes.
But, we should learn from our mistakes and then try to become better people. The competition is not with others — it's not with other companies, not with the client or the project itself.

The competition is with you, how you are developing as a person. Are you better than you were before? Are we better than we were before? Are we making the same mistakes that we made last month?"
Tip #4: Maintain a team spirit
When problems arise, it's important to be there for your team and maintain a team spirit.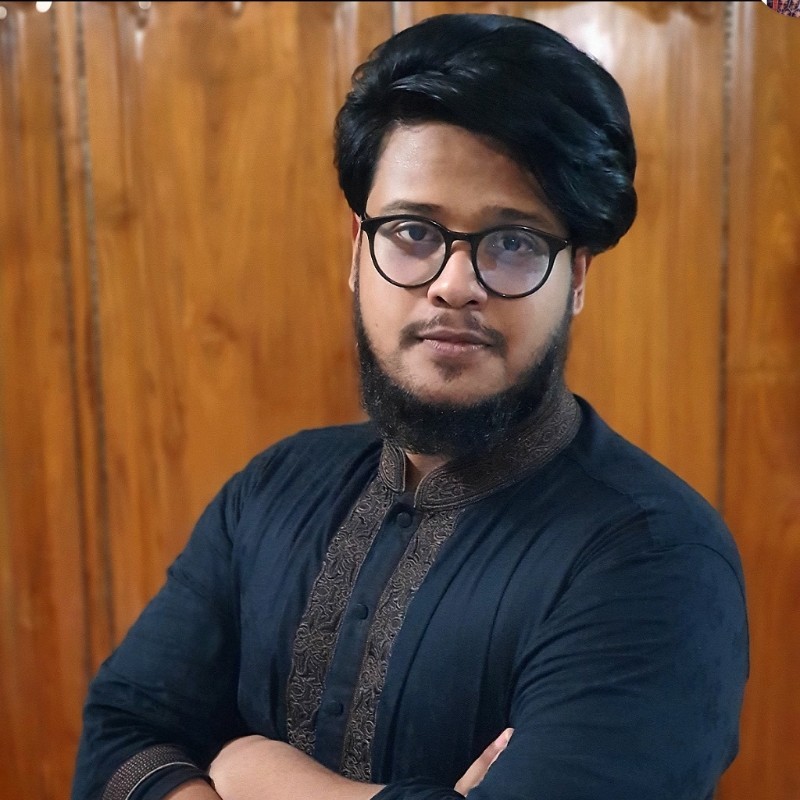 "Maintaining team spirit has been one of the key elements that, I believe, plays a very important role in terms of a team's productivity level. Since we are still building up and growing, our team members (more often than not) seem to work on multiple projects at the same time. We sometimes even have to juggle different time zones.

Being under such pressure gets a bit too much for everyone.

In such cases, we have ad hoc meetings — just communicating how everything's going — or a team outing. I like to treat them with burgers, just for the fun of it. Like, 'All right, calm down, let's have a burger together, the treat's on me'."
What are the best tools for remote communication?
In the age of remote and hybrid work, effective communication is impossible without technology.
Because of that, choosing the right apps and tools can be vital for your startup.
How Nerd Evolution found Pumble?
The Nerd Evolution team was no stranger to team messaging apps — they mostly used Slack. However, when they started their own company, it just wasn't the right solution for them.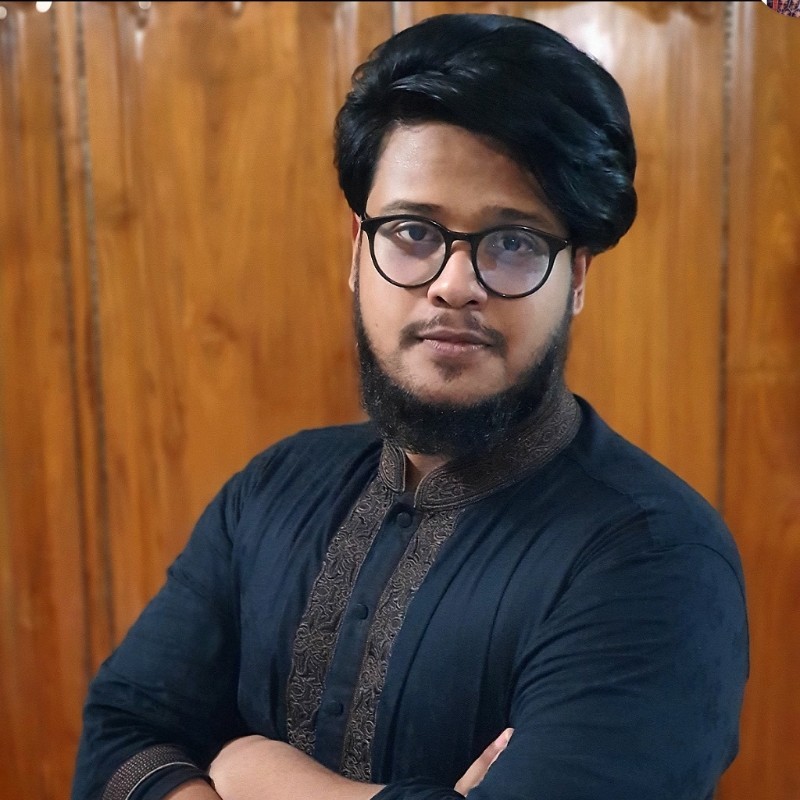 "Before starting Nerd Evolution, I was working as a full-time software engineer, so I was familiar with Slack from my workplace. I found it very reliable and very consistent in terms of internal team communication, as well as client communication.
Because of that, from the very start, I realized that we need to have a very good communication structure in order to have this going. At the very least, that communication is the key for us.

But, since Slack gets really expensive for even the basics of needs, it wasn't really the option for us. We were just starting out and the paid option wasn't the solution that we were looking for at the time."
They started looking for Slack alternatives and stumbled across Pumble. Since it offers many features for free — making it ideal for companies that are just starting out — they never looked back.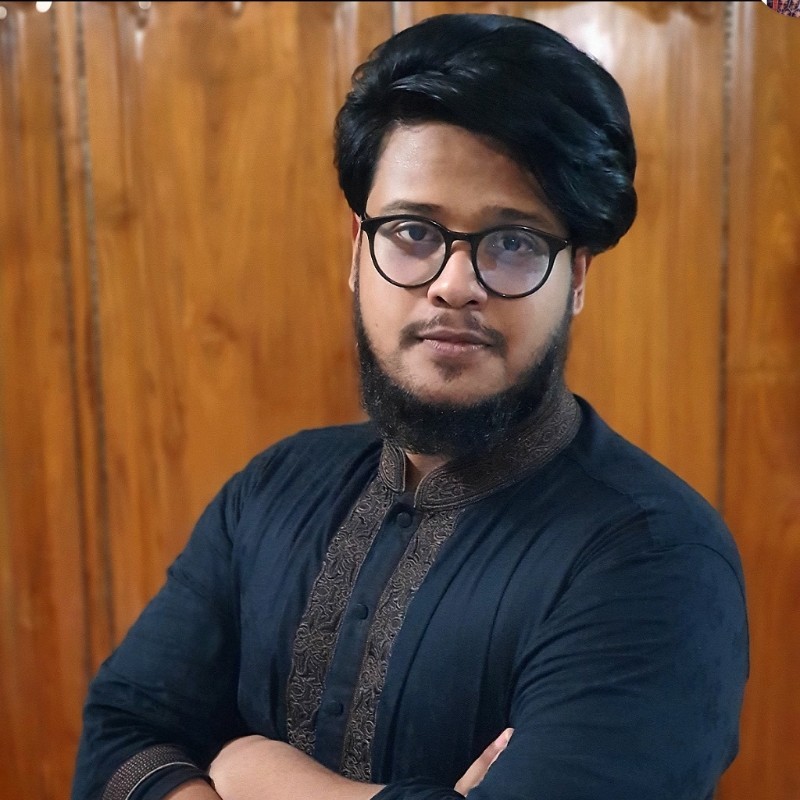 "We made a Google search and we found Pumble, so we decided to give it a try since the UI was really familiar to me and some of my teammates. At that time, Pumble provided enough features for us to get it started. And, I'm very happy to say that Pumble has been constantly putting in new features that made us stick to Pumble and it has been very helpful."
What are Pumble's most helpful features?
Naturally, we wondered what Pumble features Nerd Evolution liked the most.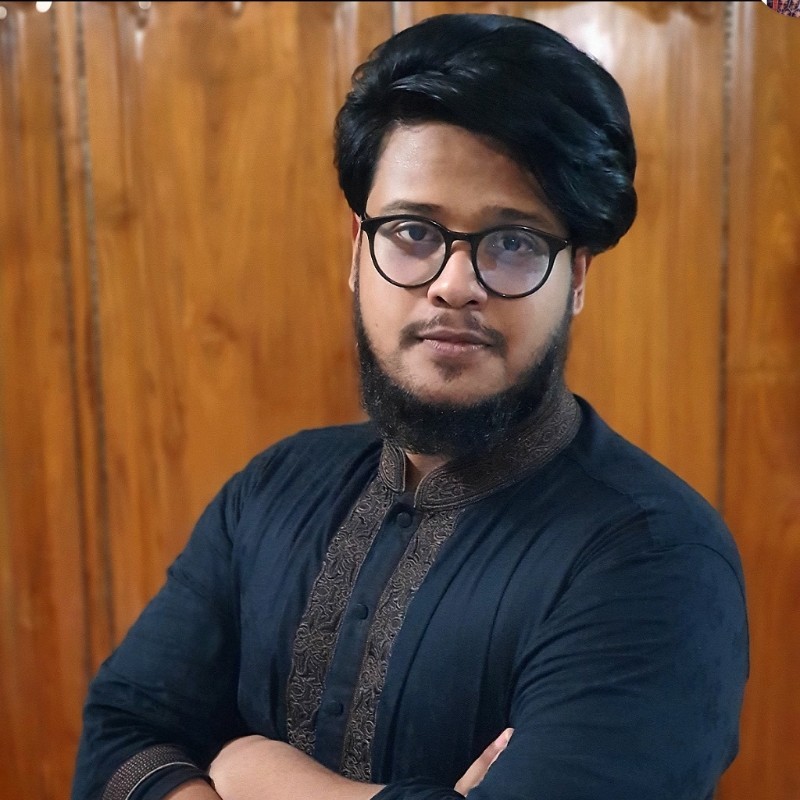 "Currently, being able to create separate channels has been a huge plus for me.

Replying in a thread is one of the main features we've been using, and I've been really enjoying it. It helps me keep our conversations really segregated and, at the same time, really organized."
Another huge advantage of Pumble Sayam lists is its unlimited chat history — which other team messaging apps typically don't have.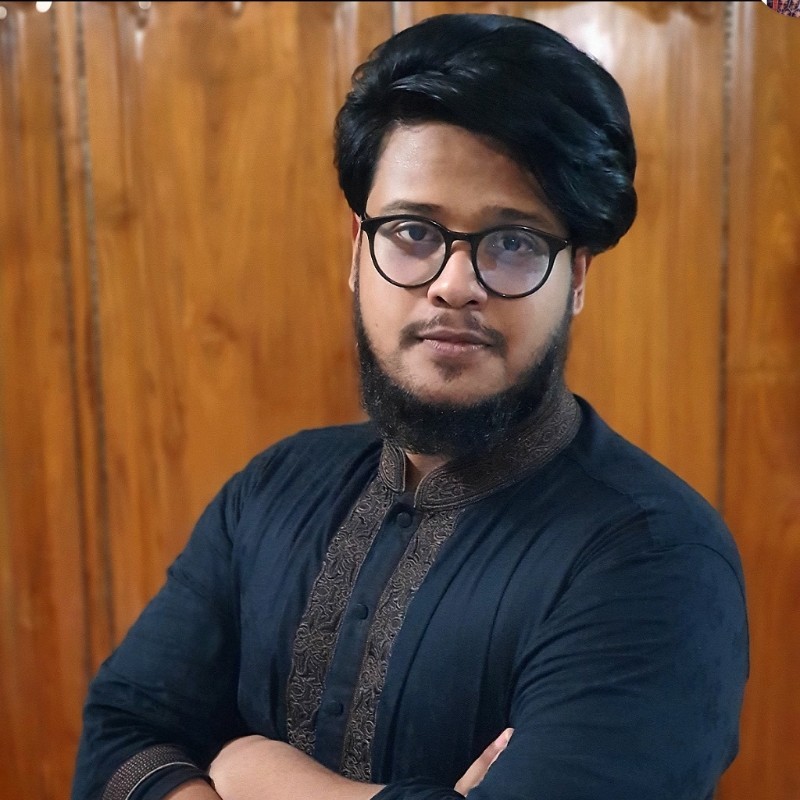 "Having all of the chat history available at any time, and having the search feature to take out some of the keywords and look for a conversation that had taken place in an earlier time period has been very helpful."
Being able to pin files has also been a big time saver for them: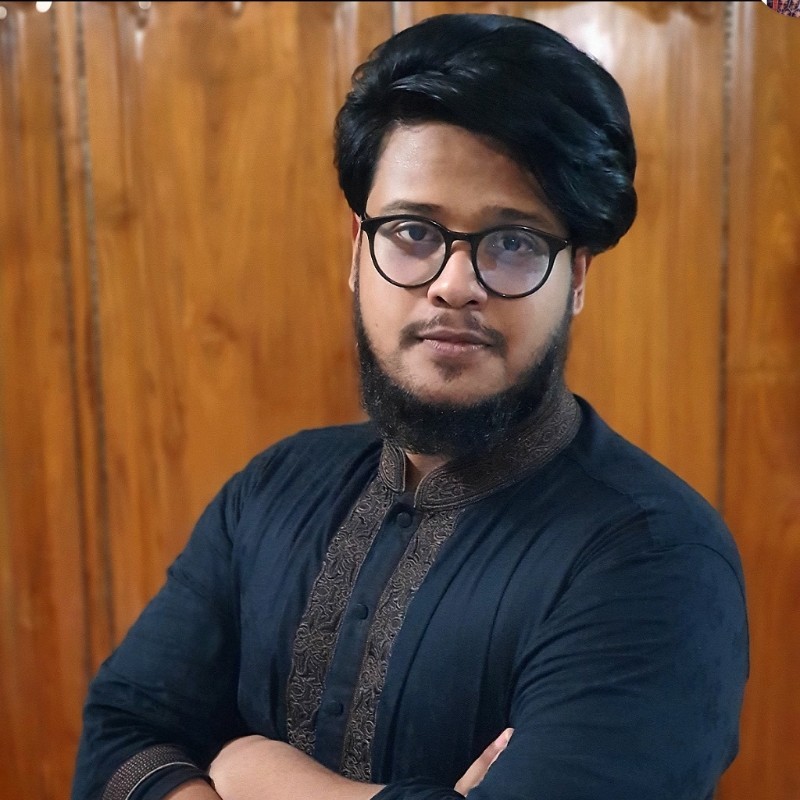 "Being a startup, we need to share a lot of information that needs to be there for everyone to look up at any time. Even with the search feature, it's not really convenient for everyone to look for every file just by searching. So, being able to pin to a channel feature has been really helpful, as well."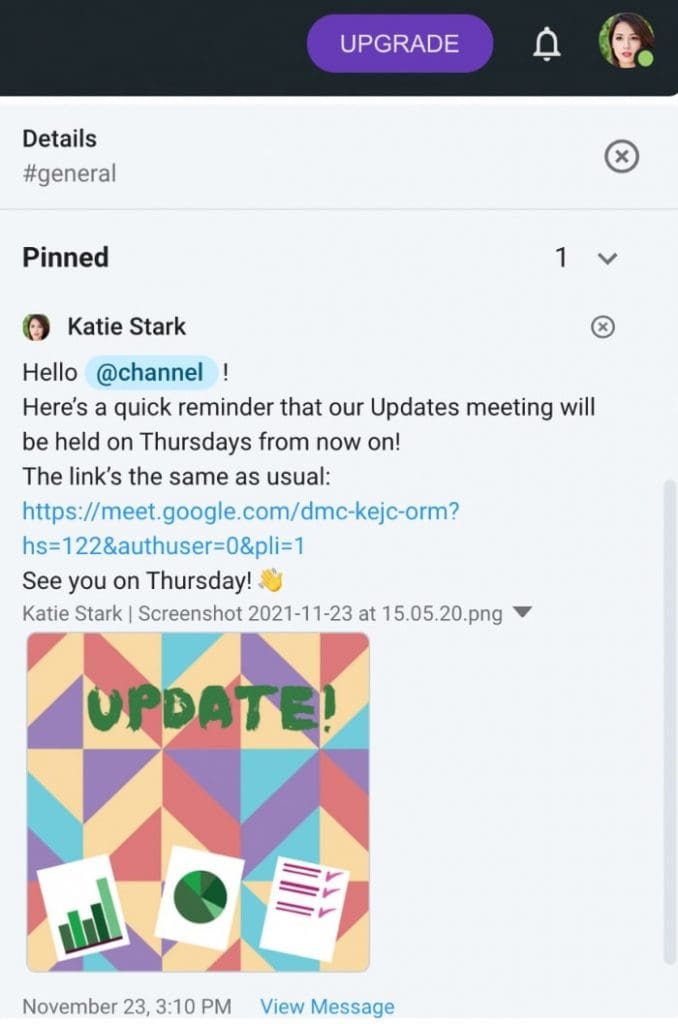 💡 Pumble Pro Tip
Check out what other features are available:
Wrapping up: Communication is always a good investment
As we've seen from Nerd Evolution, being part of a startup can be a really fun and fulfilling experience — but, to make it work, you have to keep in mind a few things:
Communicate with your team regularly and openly.
Mistakes are not the end of the world — but you have to address them and learn from them.
Picking the right tools and apps will make your life a lot easier.
Give your team space to voice their opinions, thoughts, and concerns.
Be a leader, not a boss.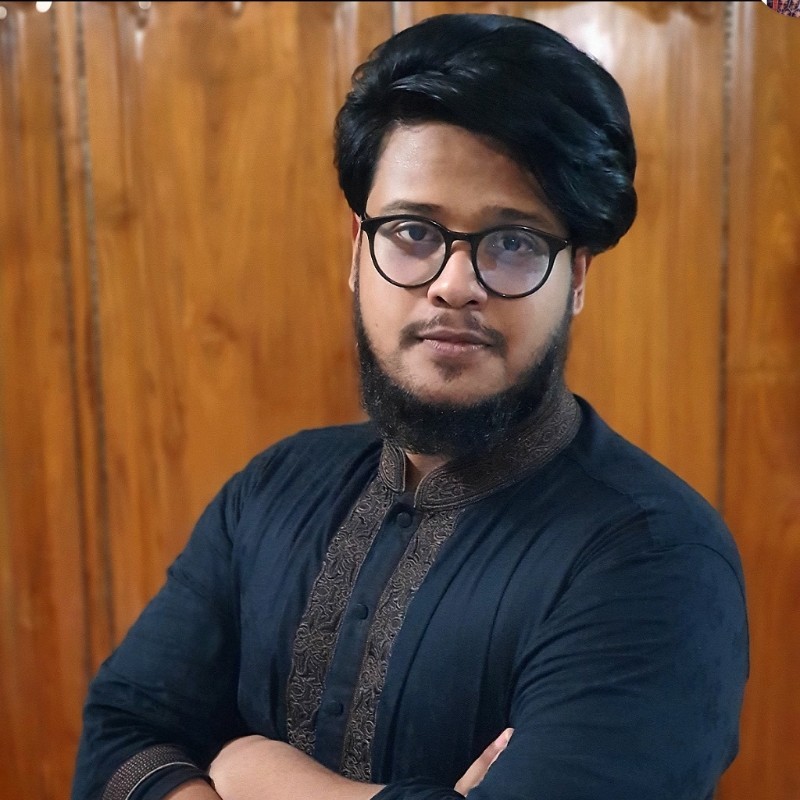 "From the very start, I had this idea that without understanding my teammates, I cannot lead a team properly."