Effective team communication and collaboration in the remote setting have probably been two of the most talked-about topics from the beginning of the pandemic onward.
Seems like we've come a long way from the initial worry about how the new, suddenly adopted work model will affect communication and productivity.
Now, we're witnessing success stories of businesses that managed not only to survive but to thrive in remote environments despite the challenges.
One such story comes from a digital marketing company — VM Digital.
Vladimir Milic, the CEO of the company — and former professional soccer player — generously shared his team's journey through the bumpy roads of remote communication and teamwork.
For our blog, Vladimir answered the following questions:
How can you build resilient and healthy teams in digital industries?
How can teams utilize remote communication to their advantage?
What does it take to develop effective team communication and collaborative culture in a remote-first environment?
How can the team messaging app Pumble empower remote and onsite teams to foster effective communication and productive collaboration?
Read on to find out Vladimir's take on these and other topics related to building a brand and winning in remote team communication.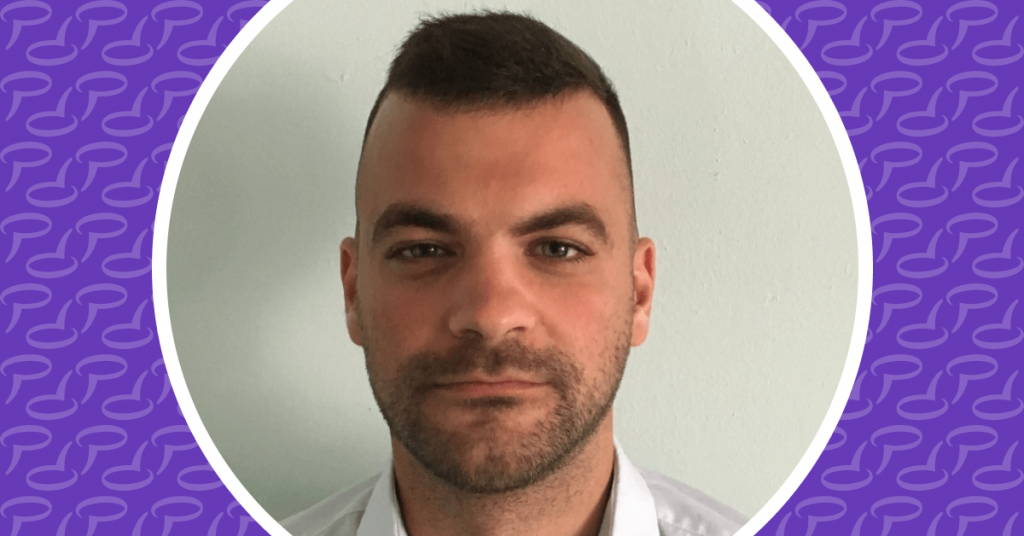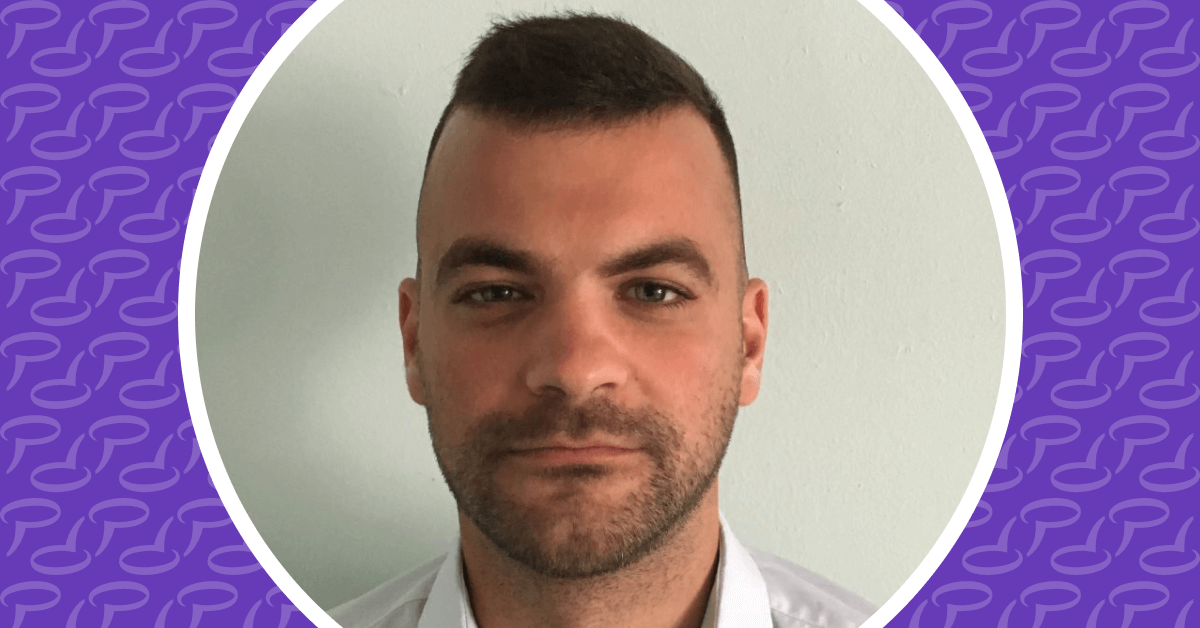 How did a professional soccer player become a digital marketing expert?
Vladimir's story is not one you hear very often. Rarely, if ever, can we hear about a professional soccer player turning into a digital marketing business owner.
He generously let us in on some personal stories regarding his career shift journey and shared an interesting origin story of the VM Digital brand.
As Vladimir describes it, it was a journey quite different from your regular career path that starts with choosing a major in college and follows a familiar path to your first job and all throughout your professional career.
In addition to playing professional soccer, Vladimir also studied at the Faculty of Sports and Physical Education, so a career in sports seemed like a logical next step.
However, at the age of 25–26, he had come to the realization that the circumstances and lifestyle associated with this industry diminished his love for soccer and sports in general.
For Vladimir, it took a great piece of advice from a person he trusted to take the first step in the right direction. From then on, his career path developed in a series of serendipitous events all leading to his current destination — his very own business.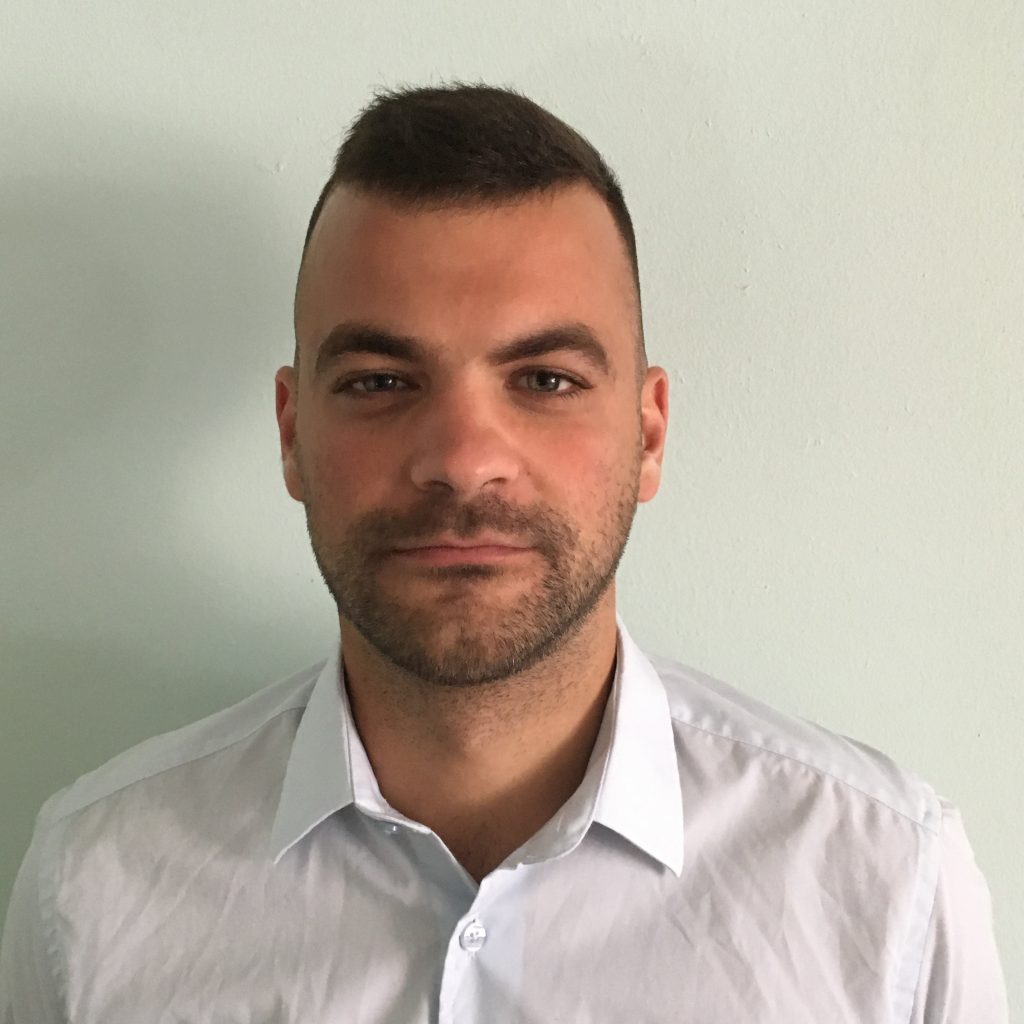 "On my godfather's advice, I switched to the IT world, completed courses on the Basics of Programming and one advanced course, Java Web Development. Later on, I found my first job that was more focused on SEO rather than programming, and I liked it.I soon realized that I could make a lot more progress if I switched to freelance, and so, at the beginning of 2019, I decided to make that move. Shortly afterward, I decided to open my own agency, VM Digital, based in Novi Sad, Serbia."
VM Digital origin story
Vladimir's story of switching from a professional soccer career to web development, and then to SEO and digital marketing, to finally becoming a business owner is truly inspiring. We can't help but wonder how much resilience and agility play into this.
As much as the turn of events in Vladimir's life is fascinating, it's also an inspiring story for everyone contemplating a major career change.
Agility, resilience, courage, and understanding of when and how to pivot do seem to pay off in career and life in general.
Vladimir confirms our assumption when describing how the mission and vision of VM Digital shifted over time, in line with the changing business landscape and due to the overall growth it experienced.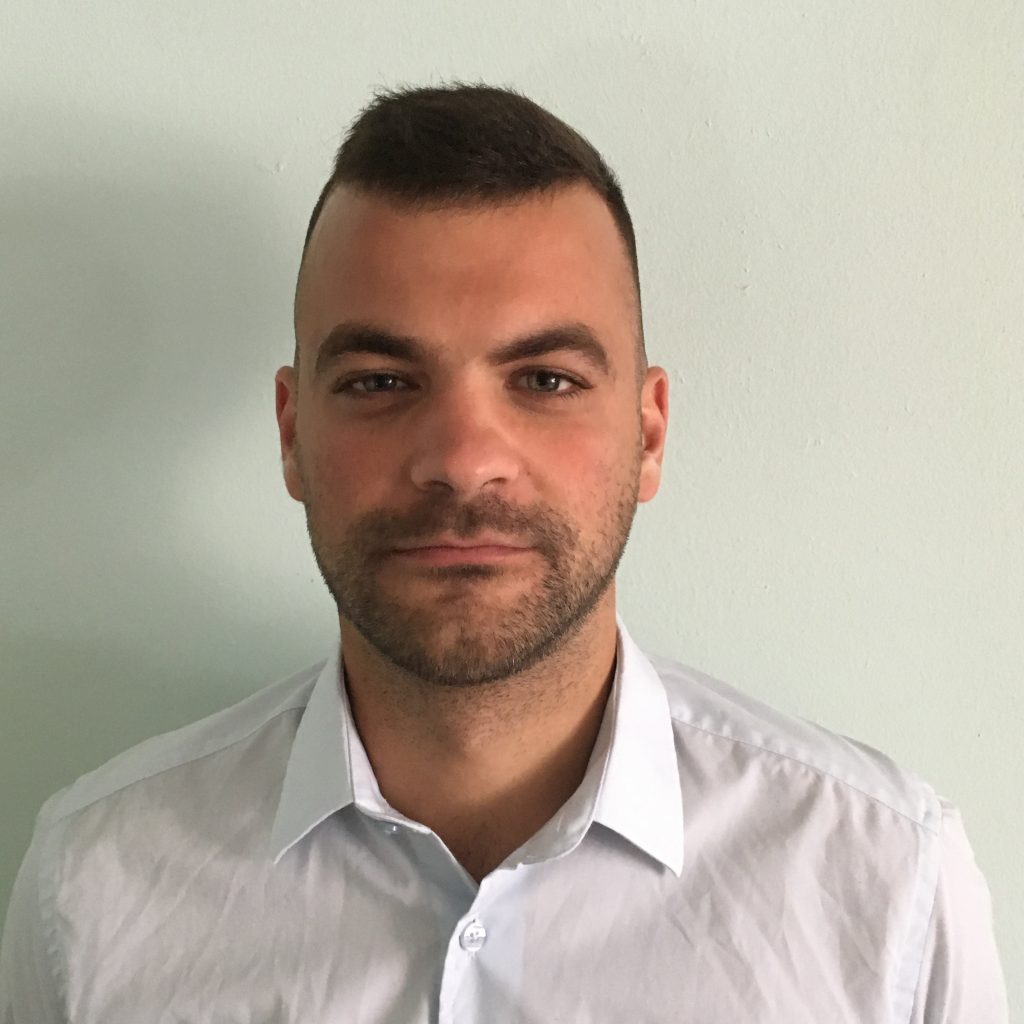 "The mission has evolved from the beginning. Initially, I just wanted to prove that SEO is there to stay, to raise awareness of how important SEO is, and that investing in SEO pays off for businesses — especially during the global coronavirus pandemic. With the growth of VM Digital and our clients' successes, our goal has become to make each of our client's digital footprint exceptional."
At first glance, it may seem VM Digital has had a huge advantage right from the start. As Vladimir mentions — he reversed the branding process by building a solid client base before giving his brand a name, logo, and website.
However, there were plenty of obstacles to overcome and lessons to be learned in building a brand.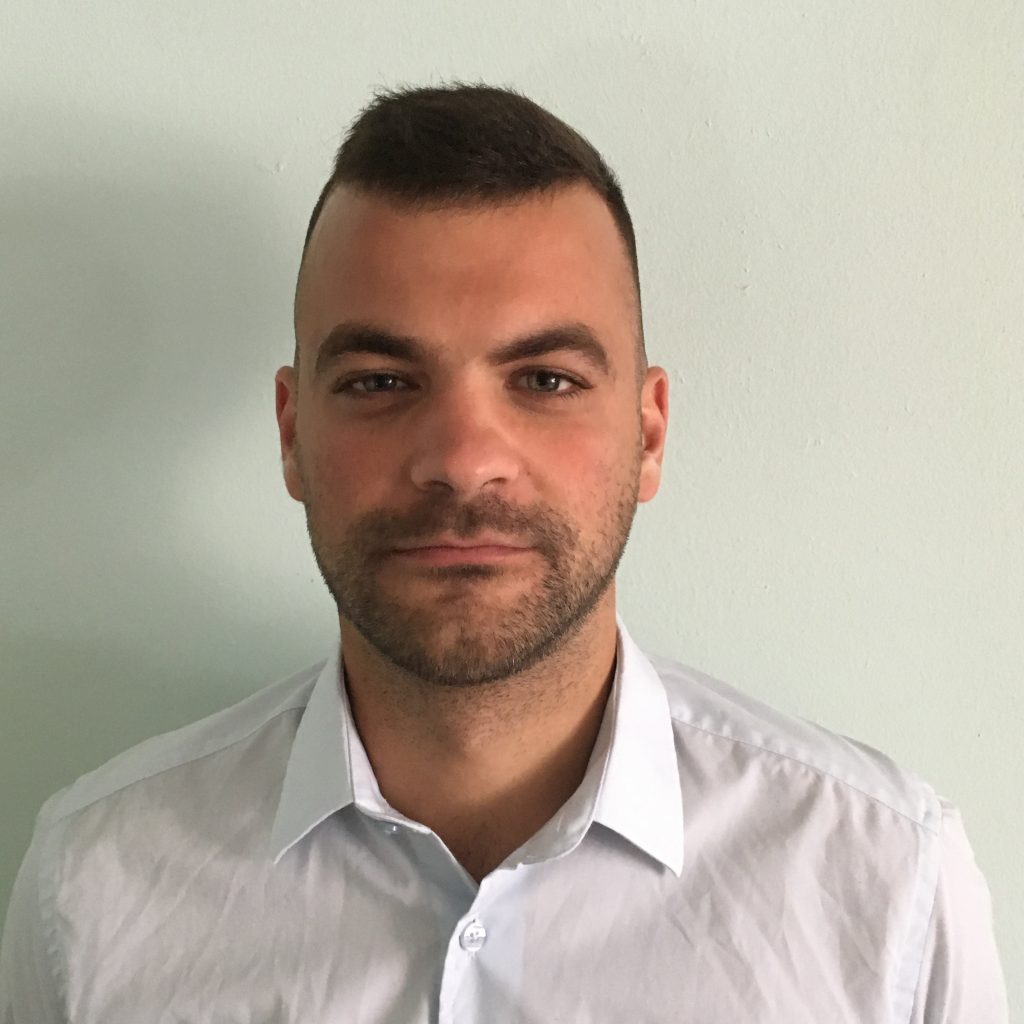 "Certainly, the most difficult thing was to raise the VM Digital brand from scratch. There are many small obstacles that are not visible before diving into this process — but the emergence and resolution of these day-to-day obstacles is something that is most important for the success of our company."
How to foster effective remote team communication and collaboration
Whether you're a young professional or a seasoned leader, working onsite or remote, chances are you've realized early on in your career the key role communication plays in any type of team or organization.
Productive collaboration relies on effective communication between members in virtually any segment and process in the organization.
More specifically, effective team communication facilitates a collaborative work culture by introducing the following benefits:
Closer team relationships
Improved team culture
More effective problem solving
Easier decision making
Increased engagement
Improved productivity
Vladimir has both the experience of a freelance solopreneur and a team leader at VM Digital. Therefore, he's gained valuable insight into how communication plays into the internal team structure, and how it reflects in the success with clients in its external form.
So we wanted to hear his main takeaways on maintaining effective team communication in a remote-first environment.
Prioritize effective communication
Vladimir begins by highlighting the importance of team communication in maximizing workflow efficiency.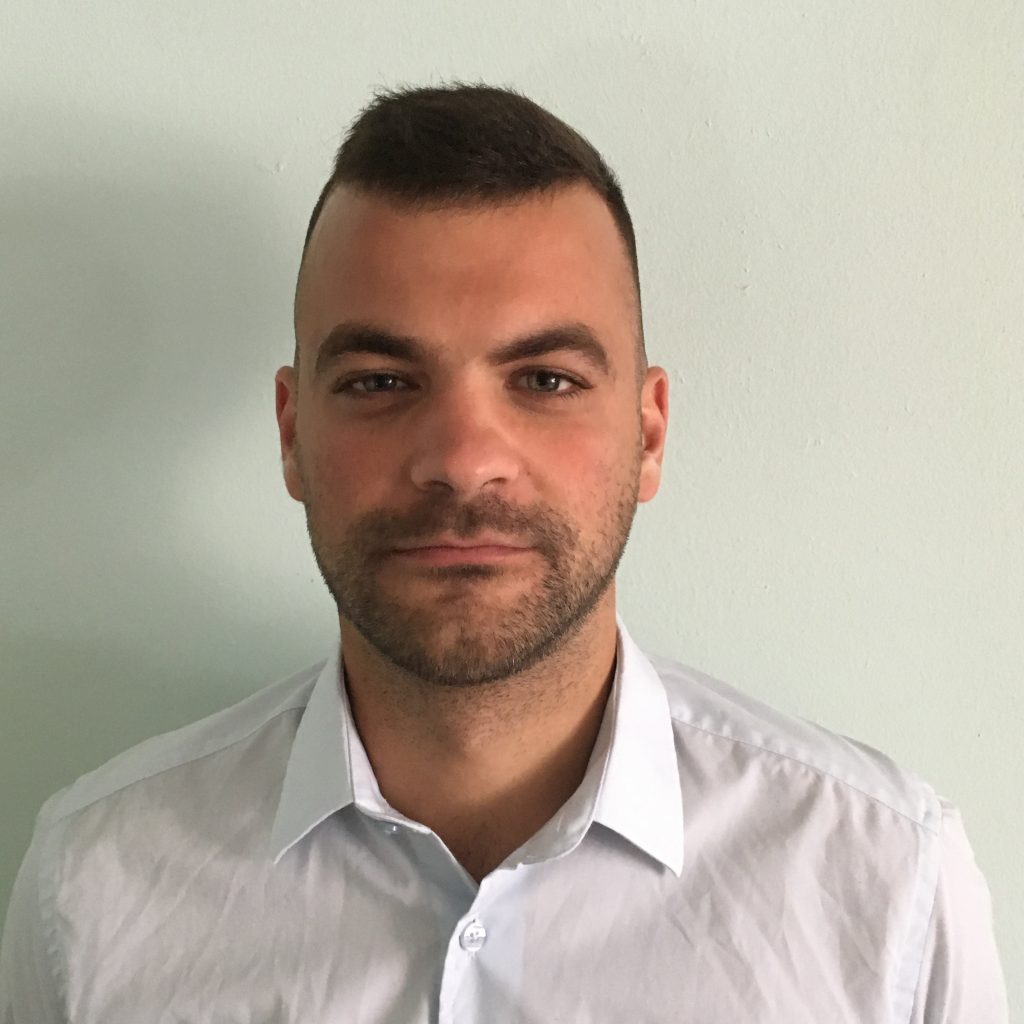 "Communication within the team is perhaps the most important segment at VM Digital. It is something that we are constantly trying to improve and raise to a higher level. I think that communication is very important for our workflow, and thus for the success of our company."
💡 Pumble Pro Tip
Successful team communication takes implementing the right tried and tested steps and strategies.
Check out all the steps here:
Mind the industry best practices and requirements
When structuring internal and external communication, organizations need to take into account how these relate to the industry specifics and best practices.
To be able to choose the right communication channels and tools, teams need to consider how these tools reflect the demands of their industry and the communication dynamics within the industry.
Vladimir went on to describe how their team's internal and external communication evolved over time.
He explained how the communication tools they used played a part in structuring their team and client communication. And, vice versa — how the industry and niche they operate in affect their communication practices and choice of channels and tools.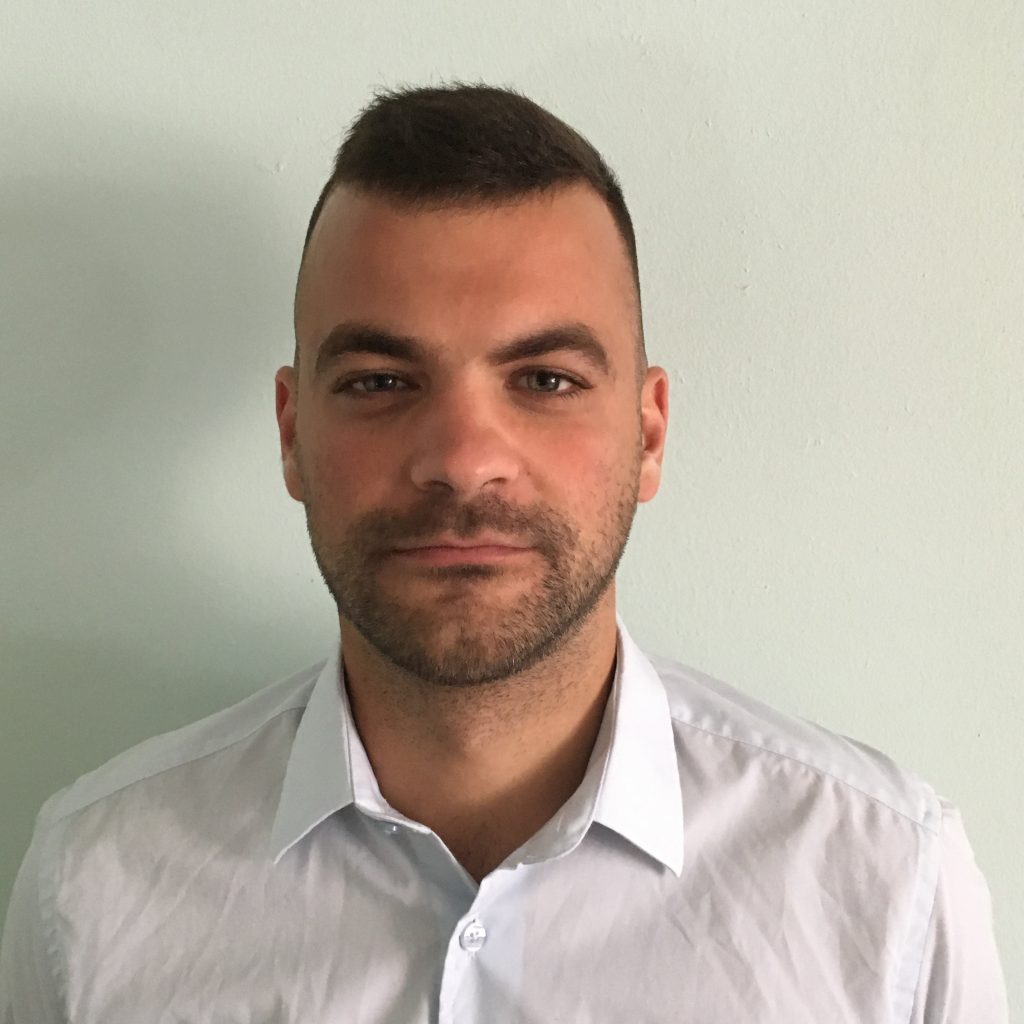 "At first, as a rookie remote business with no experience, we used standard chat apps, such as Viber, WhatsApp, and similar ones. But I soon saw the advantage of switching to a serious, business chat app. I was recommended to try Pumble — since then, we've been using it, and are highly satisfied."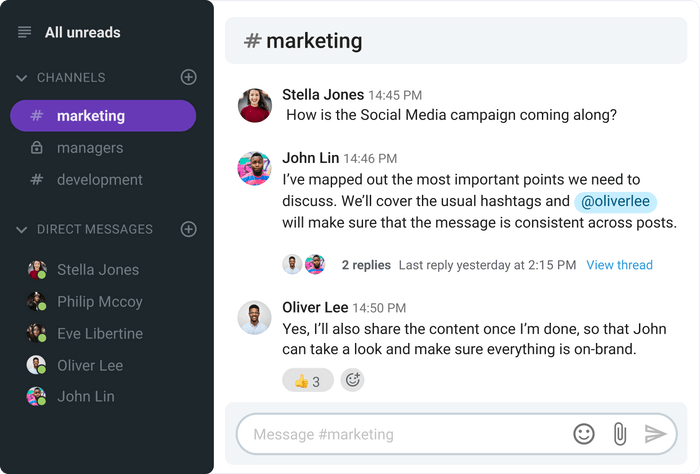 Vladimir described how the VM Digital team organizes their internal and external communication using best industry practices and tools: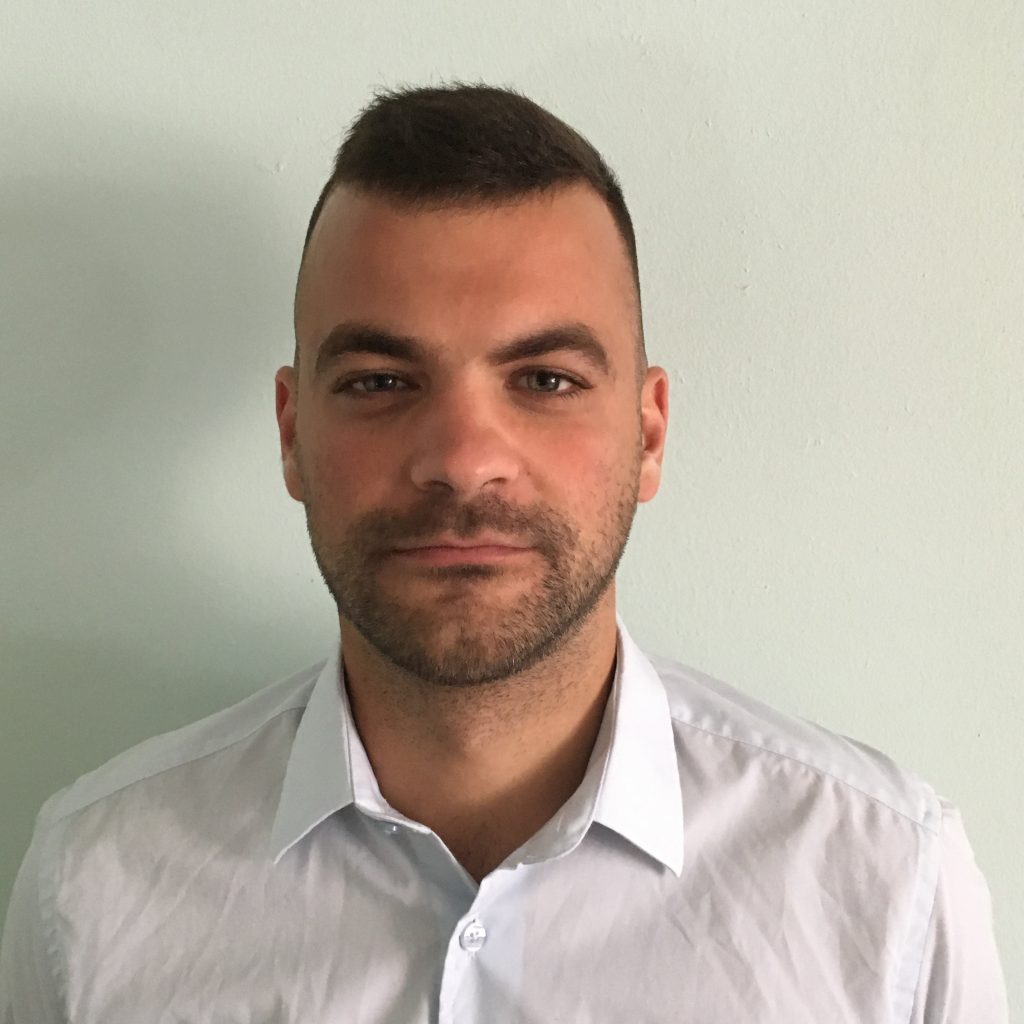 "Our communication mainly takes place through adequate channels in Pumble. Twice a week we have briefings — at the beginning and end of the working week — where teams go through tasks for that week, and everything else that is important for the normal functioning of VM Digital and our clients.
As for communication with clients and external [parties], i.e. people who are not in our system — it sometimes also takes place via Pumble."
💡 Pumble Pro Tip
Pumble now supports a complete communication experience with voice and video calls and screen sharing.
Adjust your culture to accommodate the changing work environment
The model of work you operate in and the culture it fosters largely determine the quality of internal communication and team connectedness.
Consequently, a team's productivity and mental health are also directly correlated with these factors.
When faced with a sudden shift in the work conditions — as it happened during the pandemic — leaders and business owners are tasked with fostering a culture that supports agility while prioritizing employee mental health and creating a great employee experience.
Vladimir agrees that the recent challenges we went through with the pandemic have placed a new perspective on the importance of employee mental health, first and foremost.
In line with this, he put forth a plan for his team that identifies and addresses the main challenges relating to remote and in-office work.
As he explained, their team is currently fully remote, but they plan on partially returning to the office as soon as their office renovations are finalized.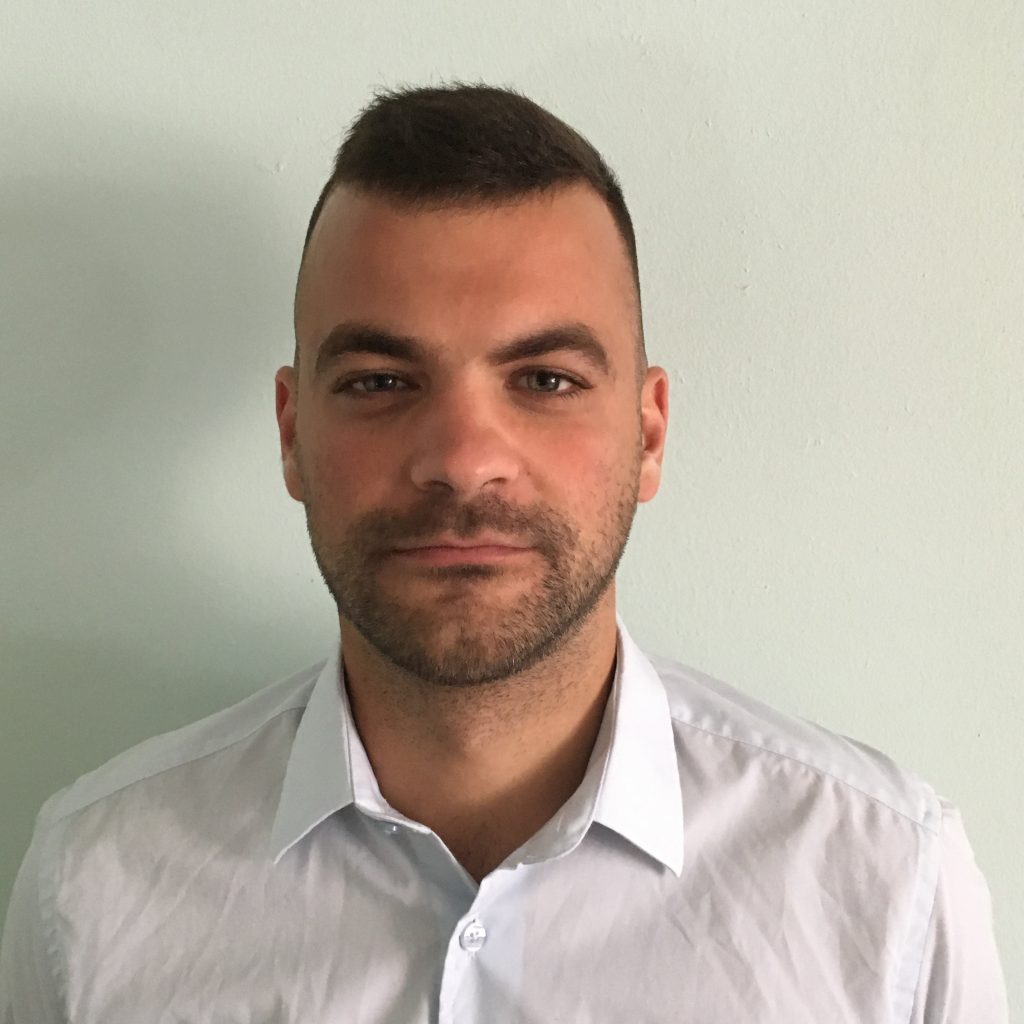 "The model that we will promote through Q2 and Q3 is certainly a hybrid system. Each employee will have the right to choose where they prefer to work — but there will be certain moments when their presence will be mandatory in the office. The goal is to switch to a 4-day work week from the start of Q4 or the beginning of 2023."
In the meantime, Vladimir devised a complete remote-first strategy that focuses on creating the best work environment and conditions for his team in the current work climate.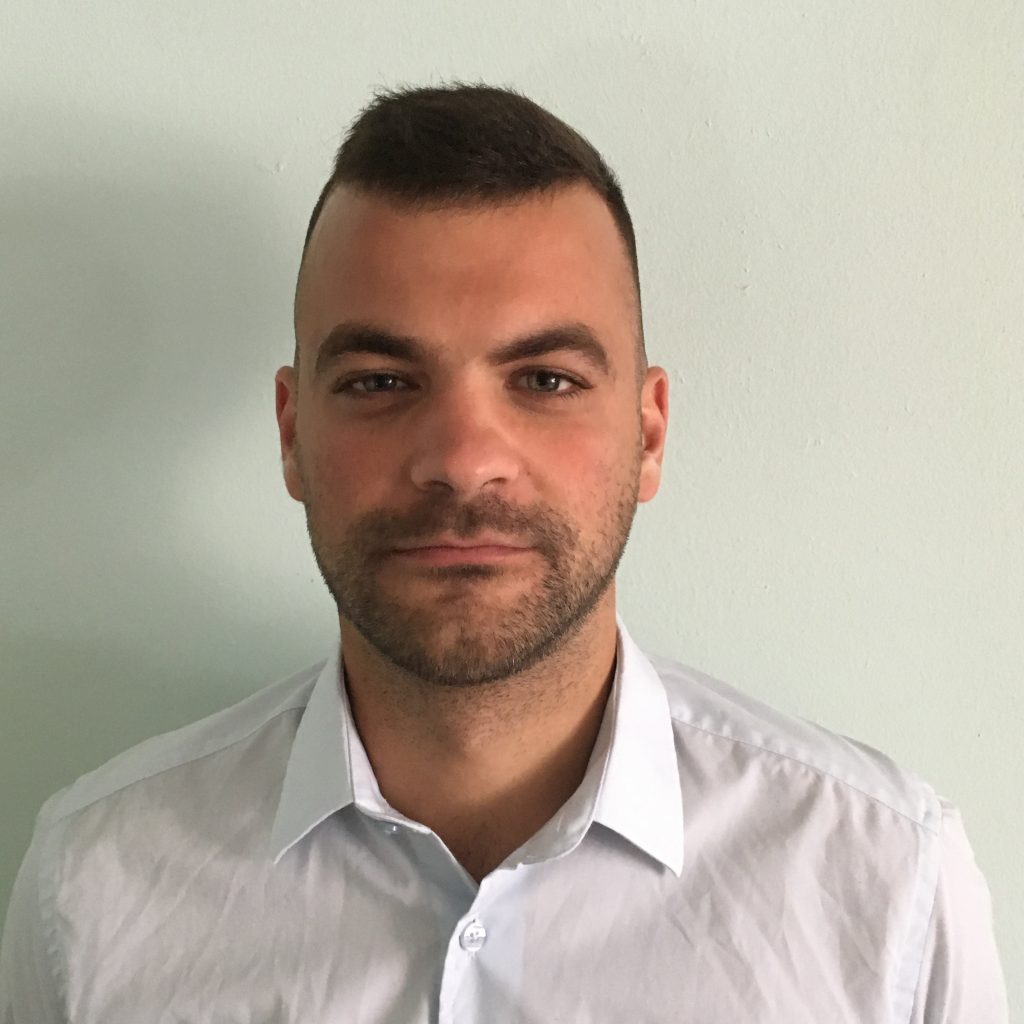 "I believe that a positive atmosphere in the office is extremely important for the productivity of the team, and thus the mental health of employees. Let's face it — no one likes to work in a tense and negative atmosphere, so we want to give our employees the best possible working conditions."
💡 Pumble Pro Tip
Creating a successful remote-first culture is a process that requires implementing the right tools and strategies.
To learn more about the process, check out our ultimate guide on the blog:
Use communication to help your remote team feel more connected
It's no secret that teams that communicate better stay together.
And, vice versa — teams that feel more connected often engage in more open and, altogether, more effective communication.
When I asked Vladimir about his take on the importance of communication in building better team cohesion, he suggested in-person communication played a key factor there.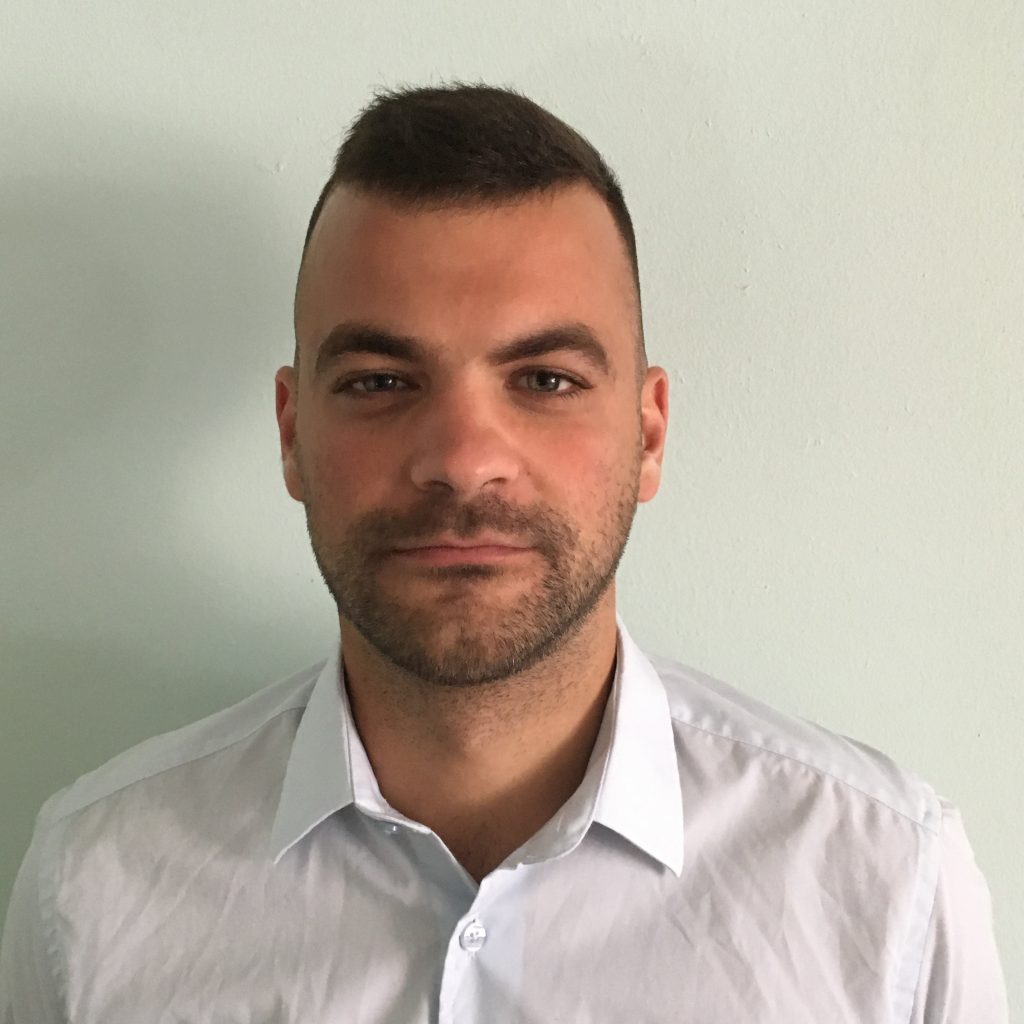 "I think it is very important, for the sake of cohesion and atmosphere in the team, that the team spends some time in the office, to build chemistry. The presence of all employees in the office certainly enables easier and faster communication. However, I think that the benefits are not so much greater, so we do not ask for the presence of everyone in the office. After all, with the help of tools like Pumble, our communication is still very enviable."
Vladimir agrees that it takes implementing various strategies to foster better team connections. He puts a special focus on maintaining a remote-first mindset to create an inclusive experience for all team members: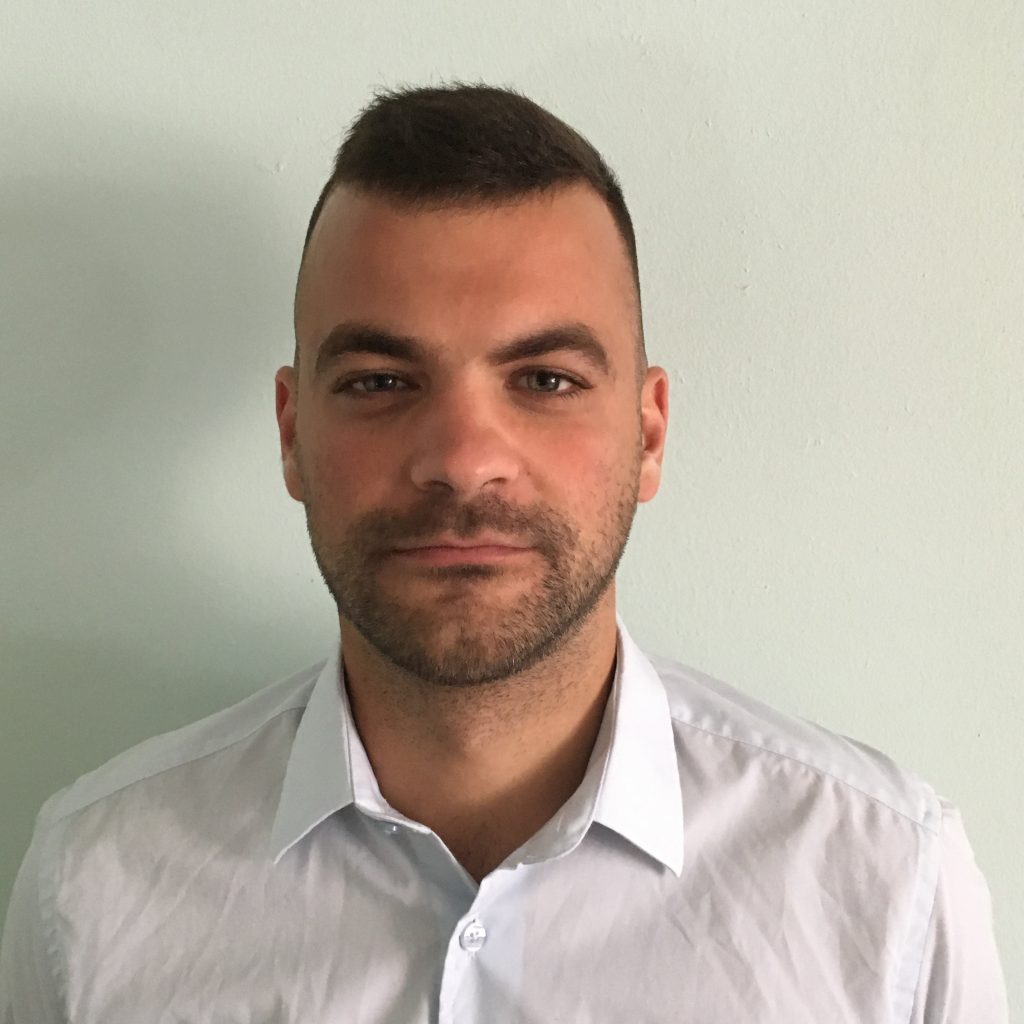 "Regular briefings contribute to a sense of connectedness and team cohesion, so that even people who spend most of their time in the remote setting do not feel excluded at all. Of course, there are always team buildings and similar activities that are organized once a month, in order to raise the team spirit to an even higher level."
💡 Pumble Pro Tip
For more tips on how to secure better relationship-building with your remote team members, check out our blog post on the subject:
Promote asynchronous communication
Many teams and organizations that first encountered remote work only recently, lacked clear guidelines on how to structure internal communication.
Vladimir himself mentioned that it took their team some trial and error before they figured out what worked best for their productivity.
Vladimir and his team seem to perfectly understand how asynchronous communication and collaboration contribute to tailoring a great employee experience for each individual team member.
He stresses the importance of being mindful of everyone's personal preferences or peak productivity hours when structuring their work hours and choosing the ideal work setting: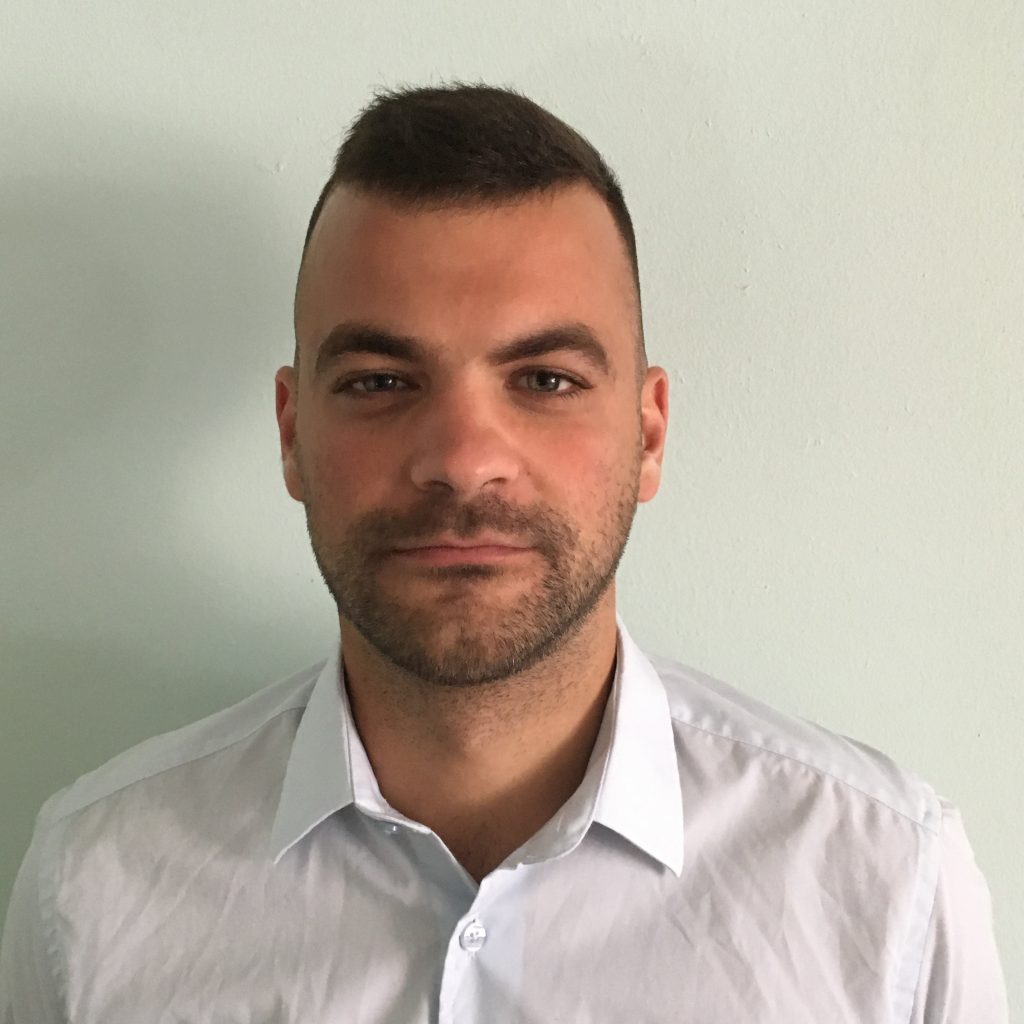 "Everyone is allowed to choose which days to work in the office and which remote. Also, a flexible start of a working day is something I insist on, because not every person is able to start work immediately after getting up, for example at 8 am."
💡 Pumble Pro Tip
For more tips on how to allow your teams the flexibility to engage in conversations or contribute to shared projects at their own convenience, check out our guide on the blog:
Find creative ways to overcome communication challenges
With plenty of moving parts and parties involved, remote business communication is bound to suffer certain challenges.
I was curious to learn more about the specific challenges digital agencies face in their internal and external communication. I assumed such a busy and dynamic work environment is no stranger to common communication challenges.
Vladimir confirmed my assumptions — but more importantly, he provided valuable insight into how a little bit of creativity and agility can go a long way when resolving communication challenges.
As Vladimir explains, the key challenges agencies in the industry face have to do with client communication: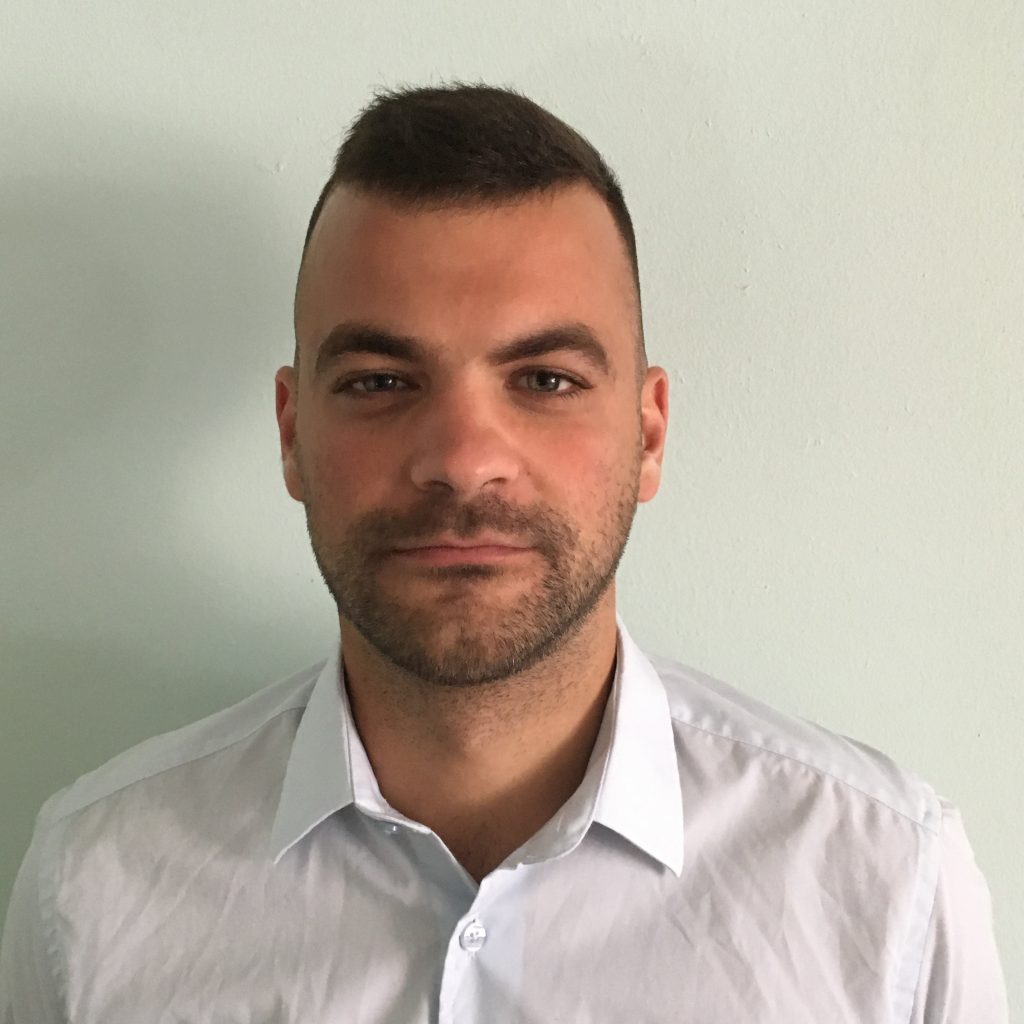 "There is still an opinion that communication must take place strictly via email and in the, let's say, too formal manner."
So, instead of insisting on a traditional approach and inefficient communication channels, the team at VM Digital tailored their external communication to meet their target audience's needs.
This approach resulted in amazing success: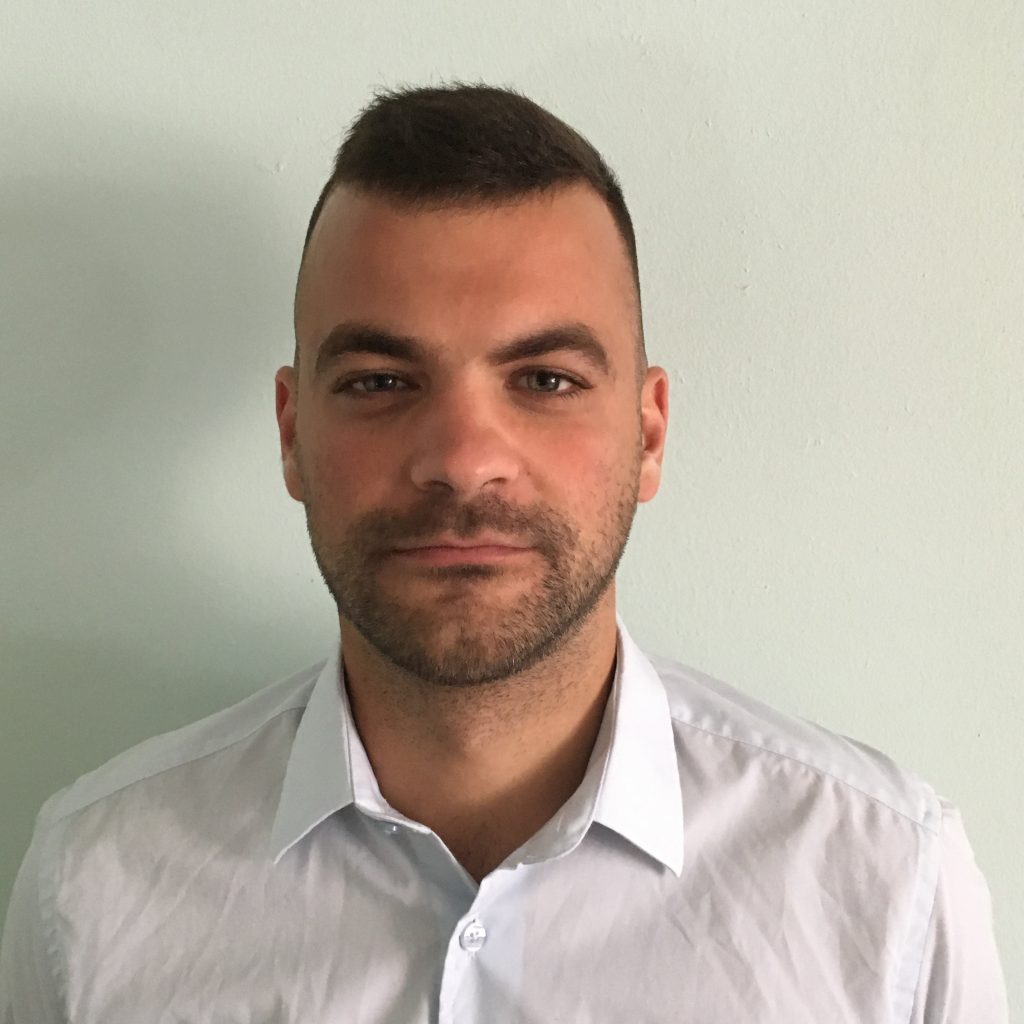 "A dozen clients have switched to our agency because they heard that they can communicate with our team the same way they communicate with their friends and family — and this is something that we are very proud of!"
Vladimir and his team believe that a personal and authentic approach to client communication is the way to go as it creates opportunities for building more meaningful relationships with clients: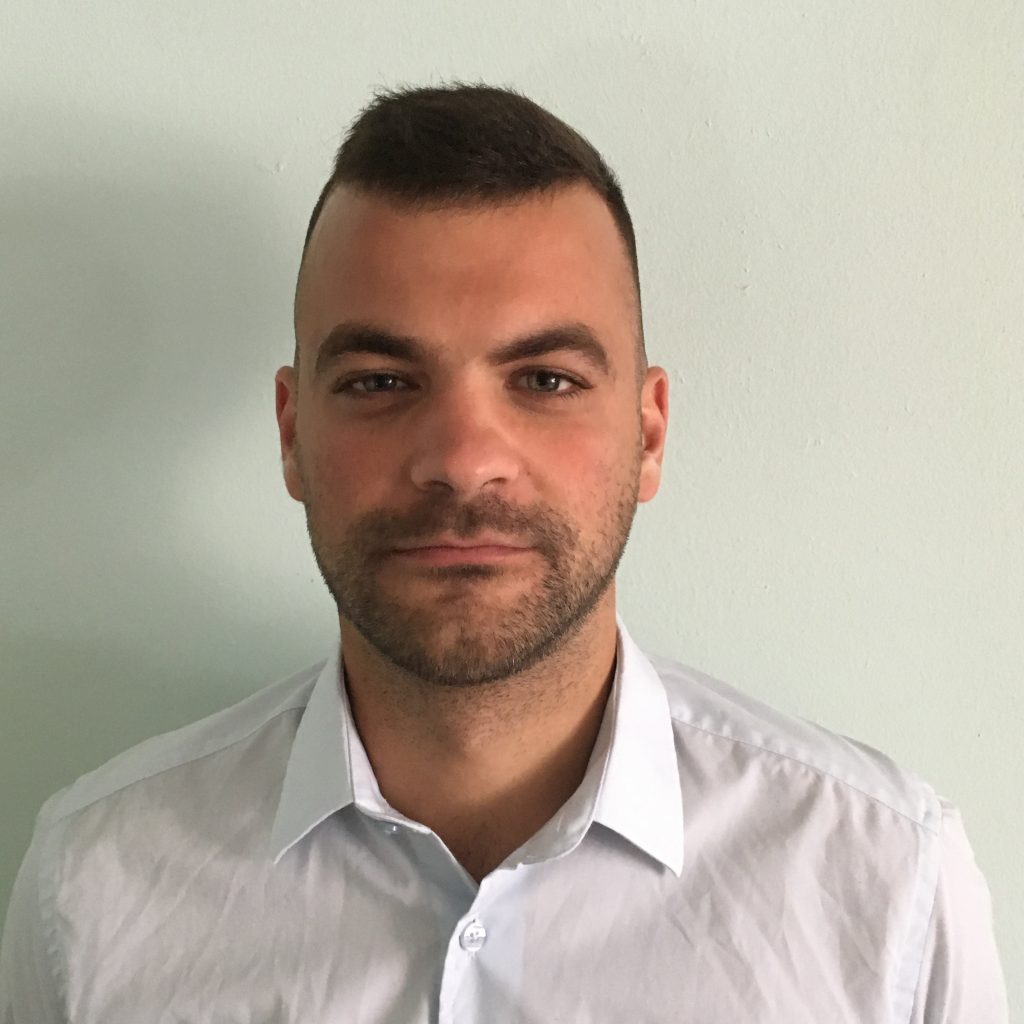 "Even if some of our services are more expensive than their current plan, they switched anyways — because of the benefits For example, they can communicate with me and our team directly through Pumble and have every question answered in a timely manner. Every client is a friend, and that is how we treat them. Don't do to others what you wouldn't want someone to do to you. Quite an important sentence, and rarely does anyone apply it in a business environment!"
Structure your communication
In an effort to keep an eye out on all potential team communication challenges, you can easily fall victim to toxic practices such as micromanagement.
If you're struggling to maintain effective business communication in your team without excessive interference from management, you might want to consider Vladimir's approach.
According to him, the secret to effective business communication lies in optimizing your communication for maximum efficiency, along with great time and people management: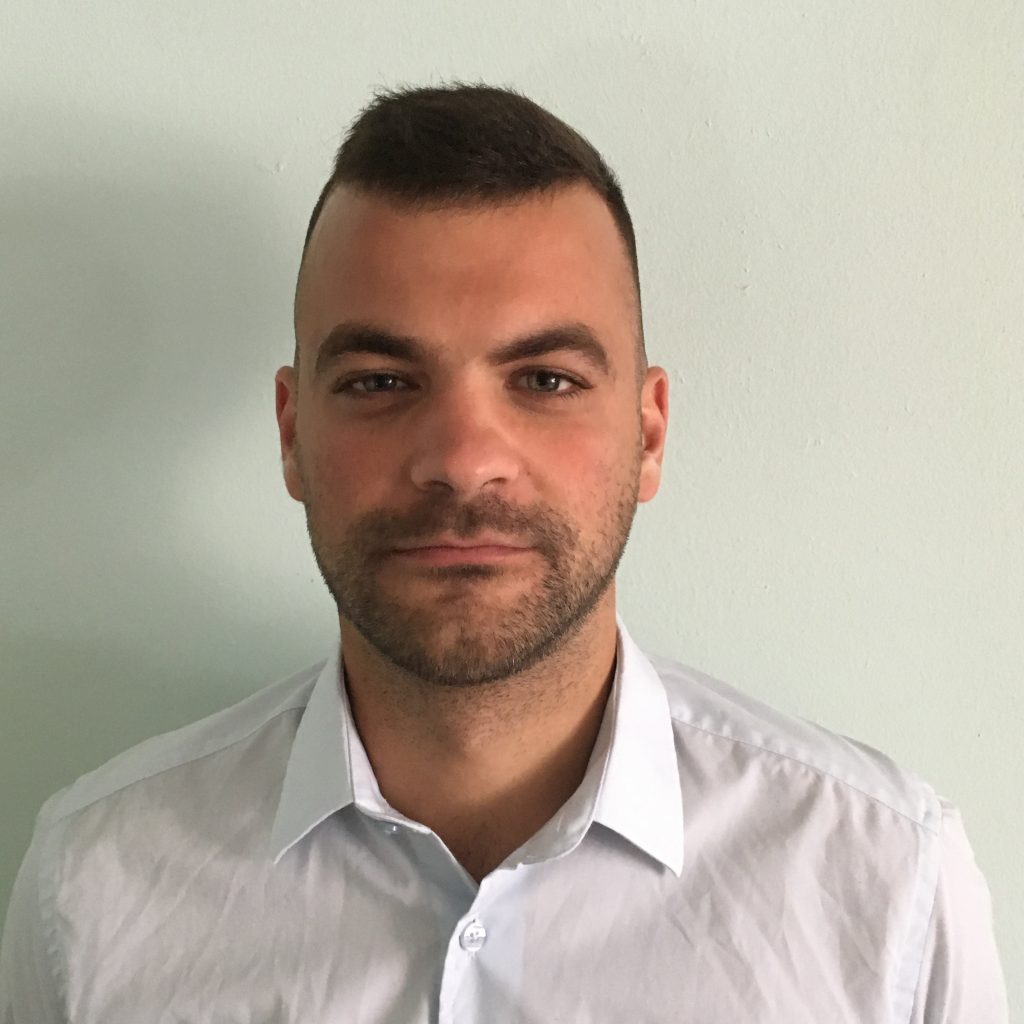 "Every meeting, every channel, every message is important. But, is it important for the CEO to know what the designers are talking about when creating a social media post for a client? No, they don't have to be in every communication channel. Communicate within the team, with the personnel that is important for that particular task, and don't add people that aren't relevant to that communication channel. Every minute spent on a call or replying to a chat channel without that person being 100% necessary is a poor use of resources. Don't waste time — utilize it."
Utilizing communication tools to develop effective communication
Communication tools and channels largely affect the structure and the quality of both internal and external communication.
We know a remote work environment brings forth specific communication challenges and requirements. That's why we were curious to learn Vladimir's perspective on how instrumental communication tools were in their journey to effective team communication.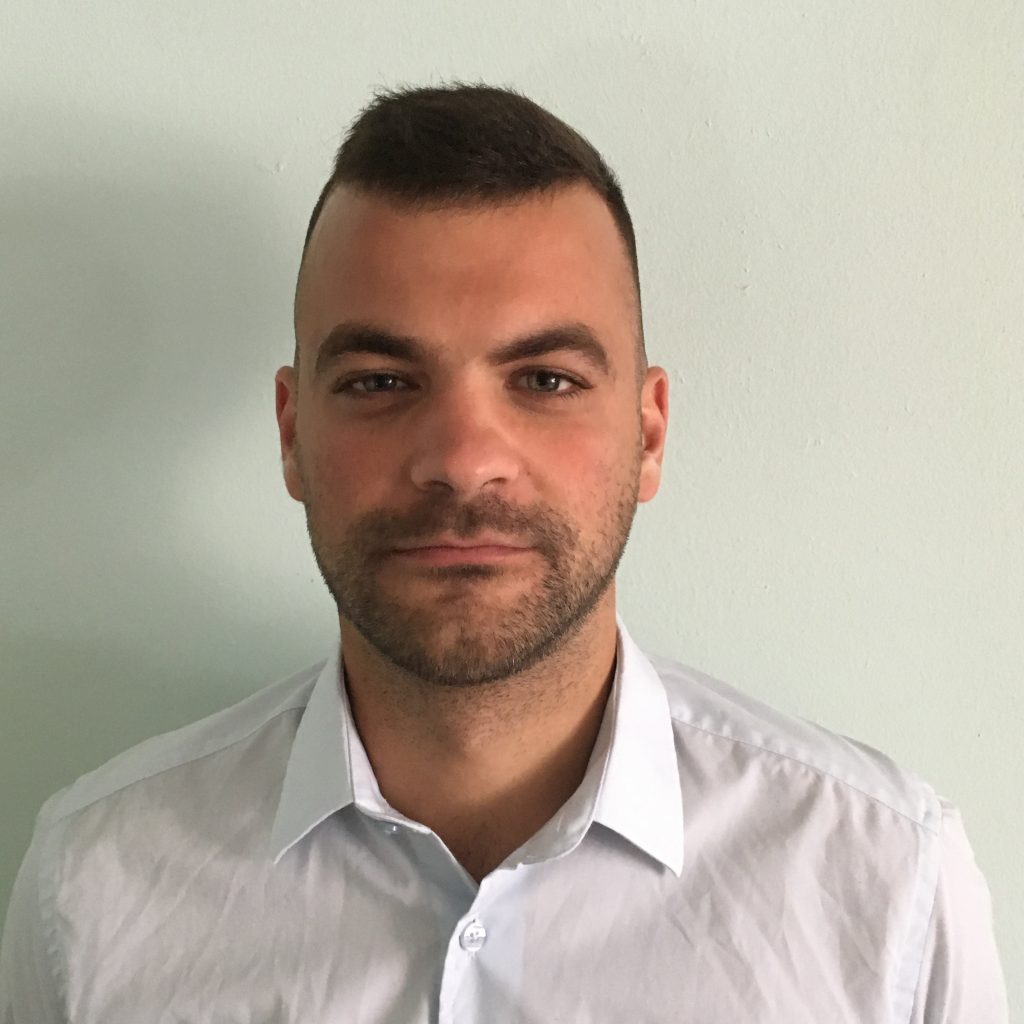 "We used to have a lot of problems in mutual communication — but from the moment we switched to remote work due to the pandemic and introduced mandatory communication via Pumble, our productivity has increased significantly. Communication is better, clearer, and shorter every day. With briefings at the start and end of the workweek, internal communication within the team and especially between the team and clients has been raised to a very high level."
Choosing the right tool for your team
With so many tools designed to engage remote teams and increase productivity, it can be tough to choose the perfect solution right away.
As Vladimir said, it took some experimenting before the VM Digital team decided to stick with Pumble as their go-to communication tool.
I was curious to learn more about this process, and what made Pumble stand out.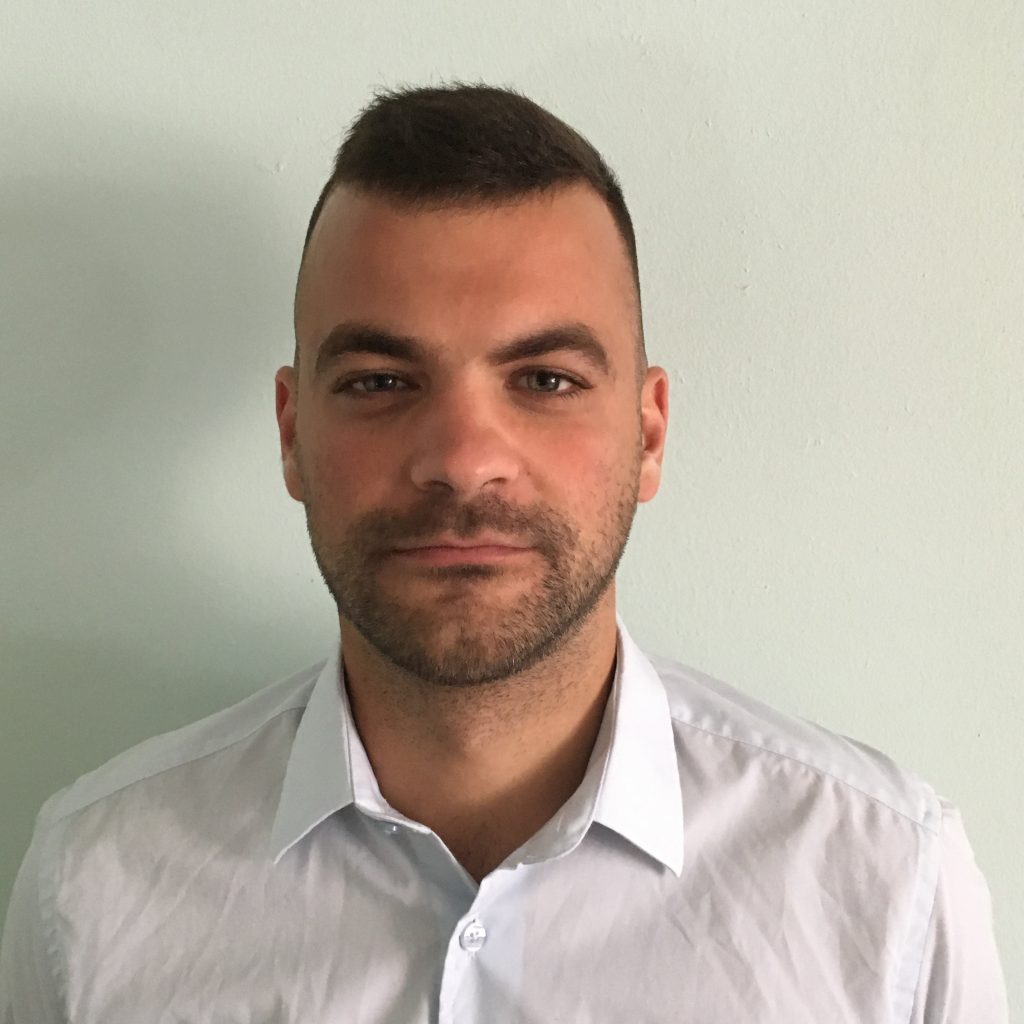 "We used a lot of different apps and tools. I used Slack, which at one point became quite expensive for what VM Digital needed and I started looking for alternatives. I have been a satisfied user of another one of your apps — Clockify — for many years. I got a recommendation from a person I trust very much for topics like this, and so I tried Pumble — and didn't regret it. Of course, the existence of the free version helped a lot to push me in the direction of using Pumble at the beginning."
Vladimir adds that our user interface had the biggest impact on making Pumble their primary communication spot for around a year now: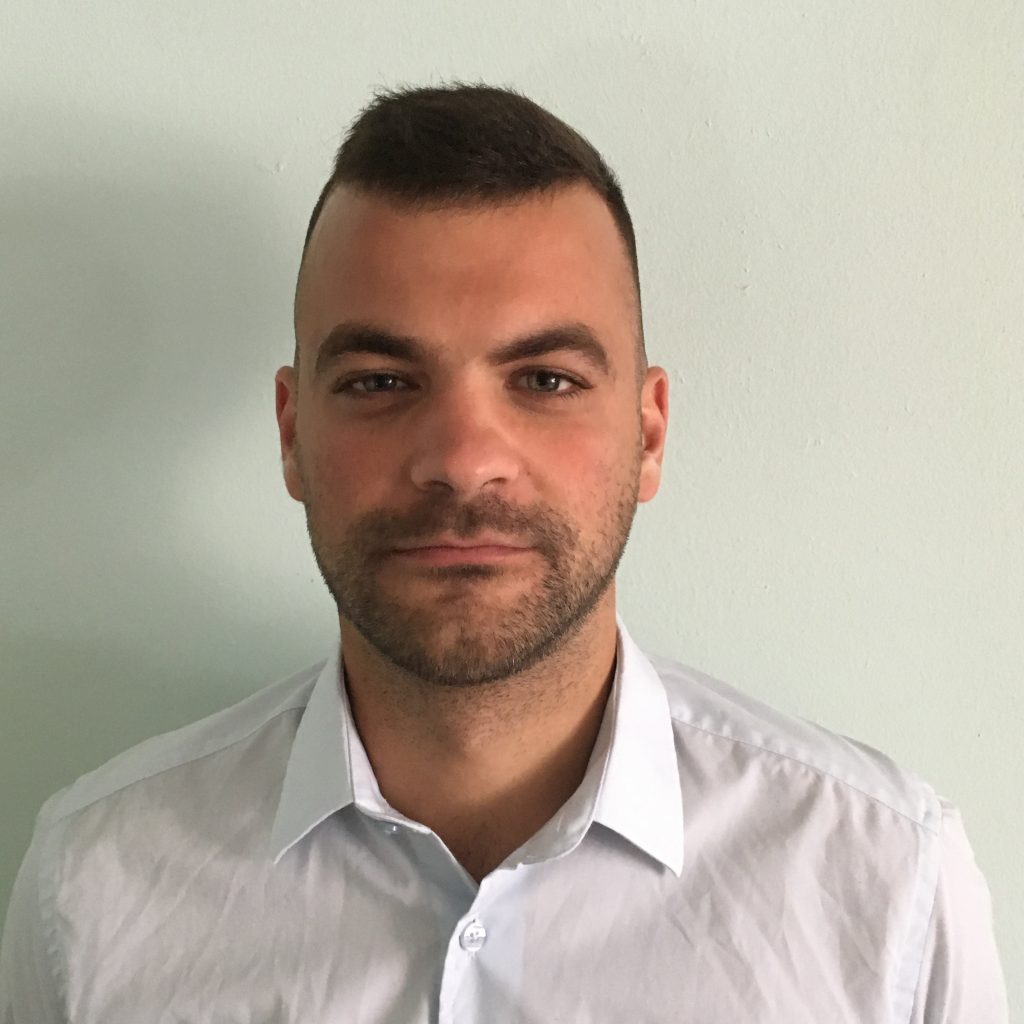 "The definite decision to use Pumble as the default team chat app is your easy-to-use interface and dark mode, which suits my eyes perfectly."

Streamlining your remote communication
Multifunctional communication tools are the way to go if you want to keep track of all your internal and external communication from a single space.
In addition to helping you maintain effective communication with your team and clients, these types of tools allow for better productivity and more streamlined collaboration as well.
And, this is exactly what Vladimir has noticed as the number one advantage of using Pumble as their default communication tool.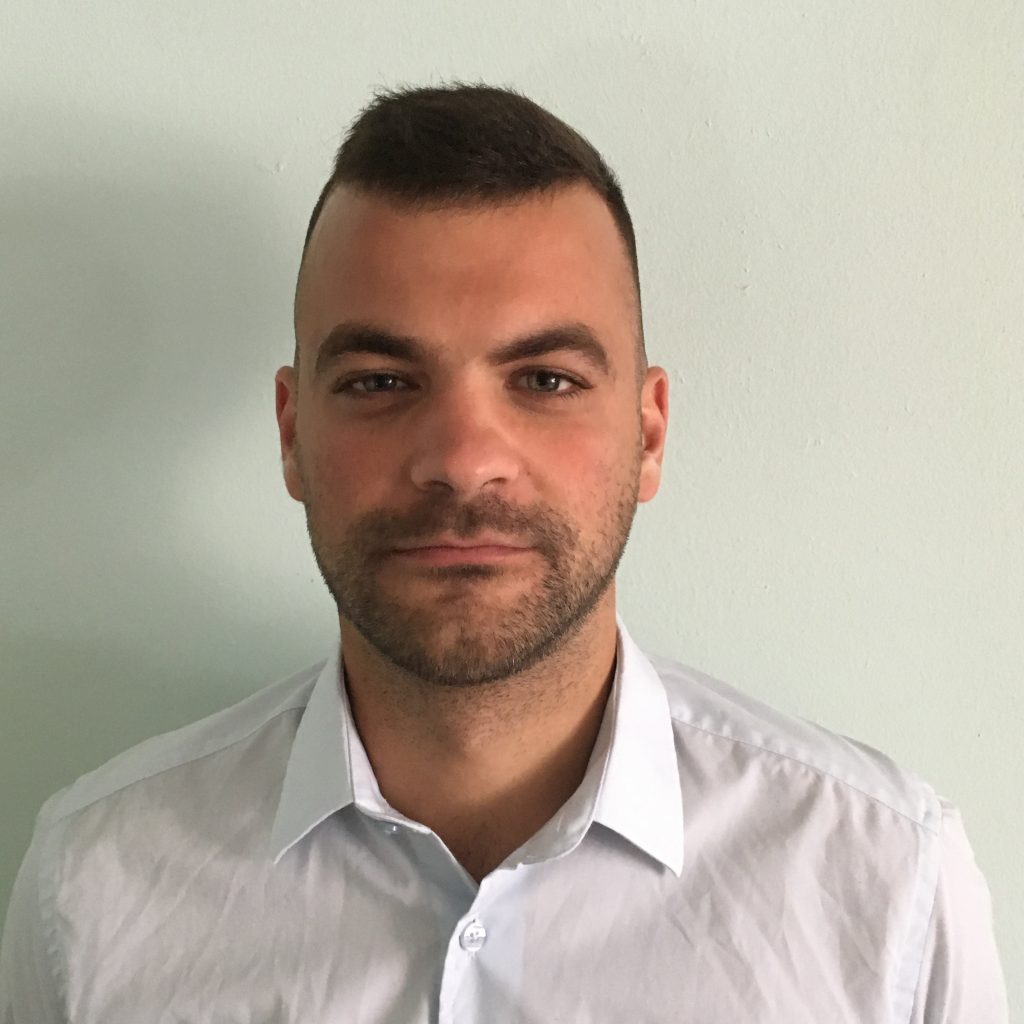 "Our team uses Pumble for internal and external communication, which is helpful in boosting our productivity, keeping our clients happy, and making fast decisions. The ability to make multiple channels and add specific people to specific channels is making my life 75% easier, as communication is very fast, effective, and easy to bring agreements from channels to 'life'."
Vladimir also highlights the guest role access in Pumble that allows for more effective communication with clients: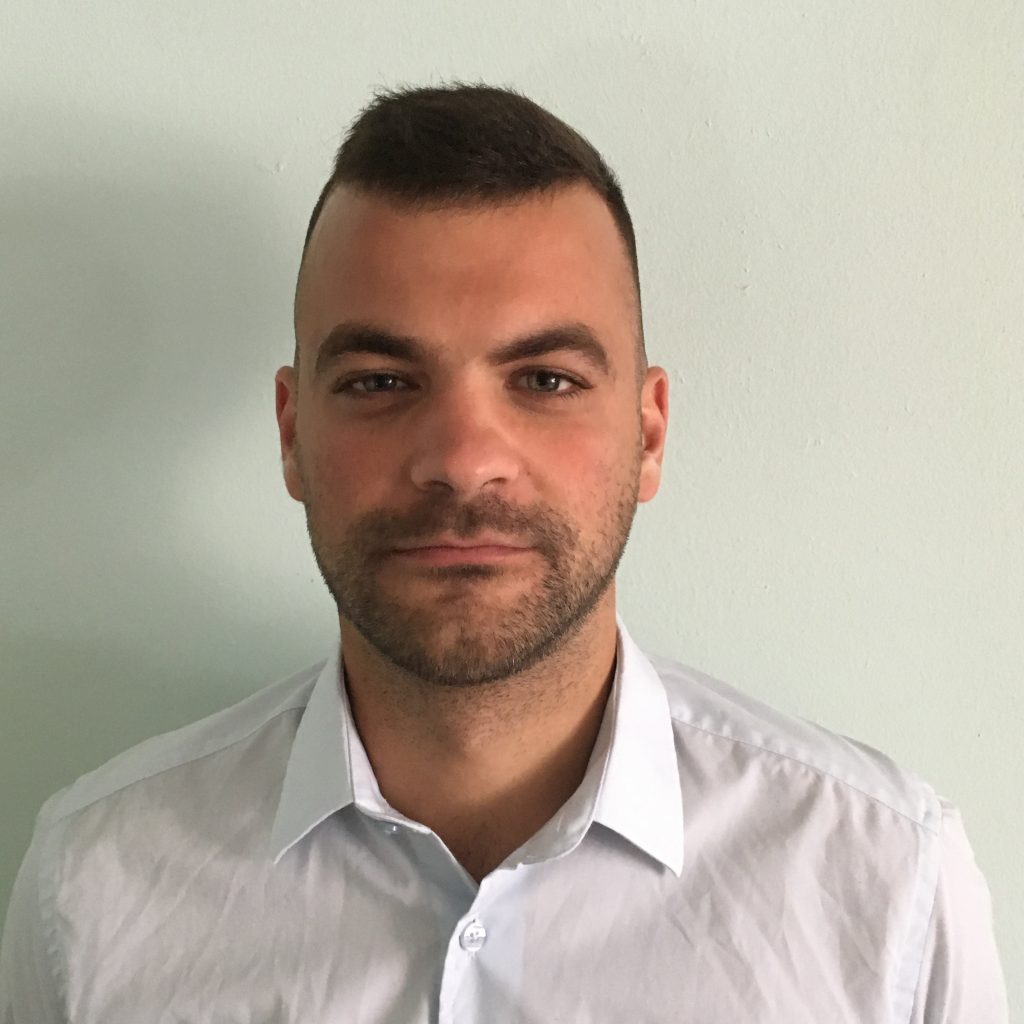 "The biggest benefit for us is that we can add guests to our workspace, and channels, and make our external communication with our clients more internal. They are here, one click away, they can see all the correspondence in the channel, and the risk of misunderstandings and problems occurring is almost none."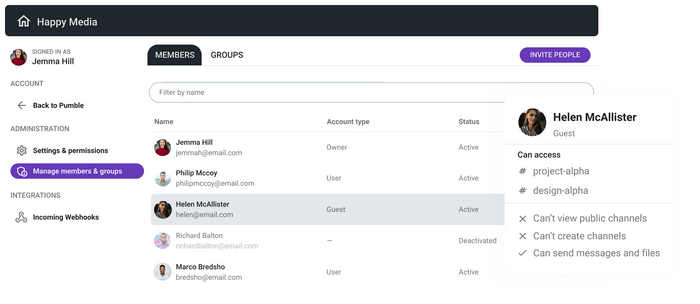 Staying in sync
Due to their specific structure, remote teams rely heavily on collaboration tools to maintain transparency and productive collaboration.
By allowing a centralized space for all information and file sharing, digital communication tools help remote teams ensure that all team members are in the loop.
Of course, the file storage capacity of the team chat app you use ultimately determines whether you'll be able to keep entire chat and file records.
Vladimir and his team find the free unlimited chat message history in Pumble beneficial in keeping their remote team in sync at all times.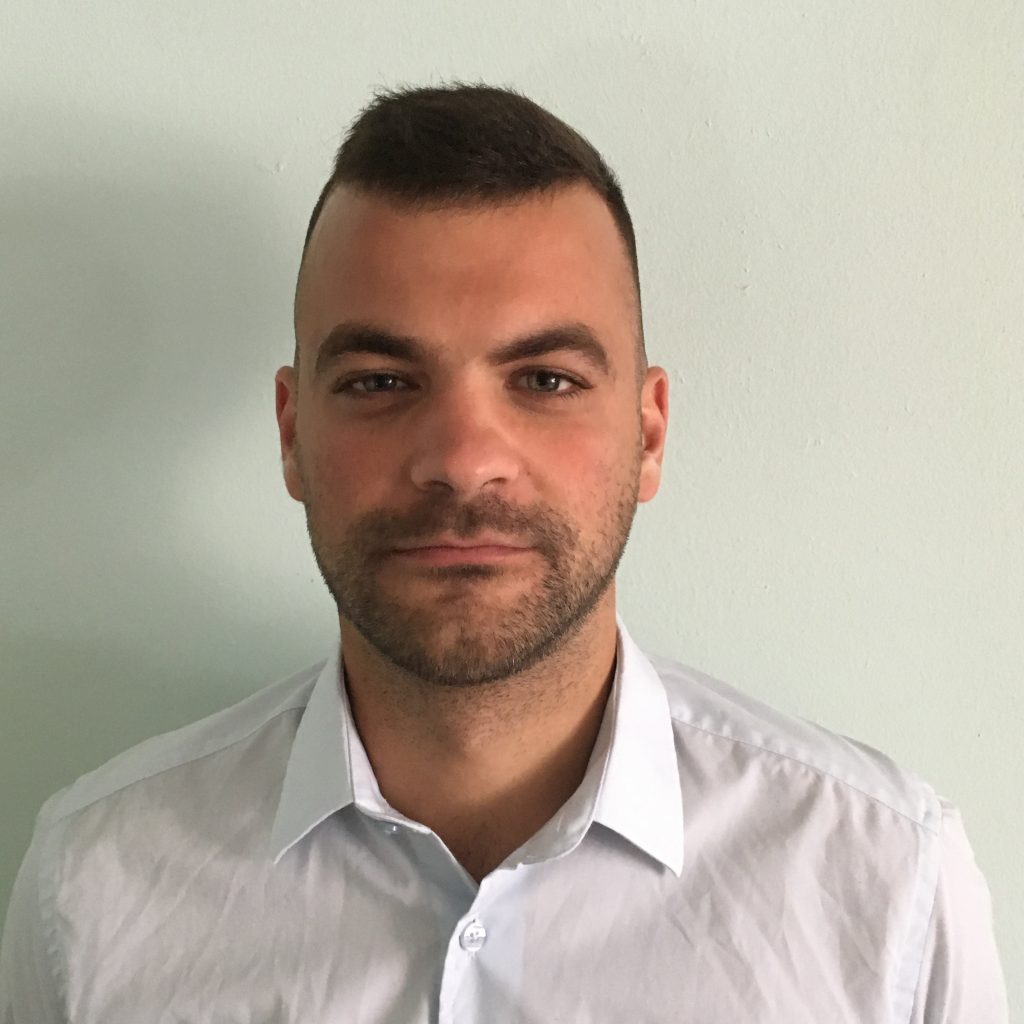 "I must say that the business chat app Pumble, as a whole, is something exceptional, and it is making my, and VM Digital team's life, much easier. We are all in sync, there are minimal chances for errors, and we all know how hard it is to stay in sync in remote working systems."
Keeping your remote communication organized
Finally, business messaging and collaboration tools can empower remote teams to better manage their communication.
Business messaging apps like Pumble allow teams to:
organize their conversations in channels,
ensure team members receive relevant updates, and
organize a team of users to communicate and share files from a single place.
Vladimir and his team find channels in Pumble highly useful in organizing their conversations into categories.
He points out that the feature impacts their productivity as well: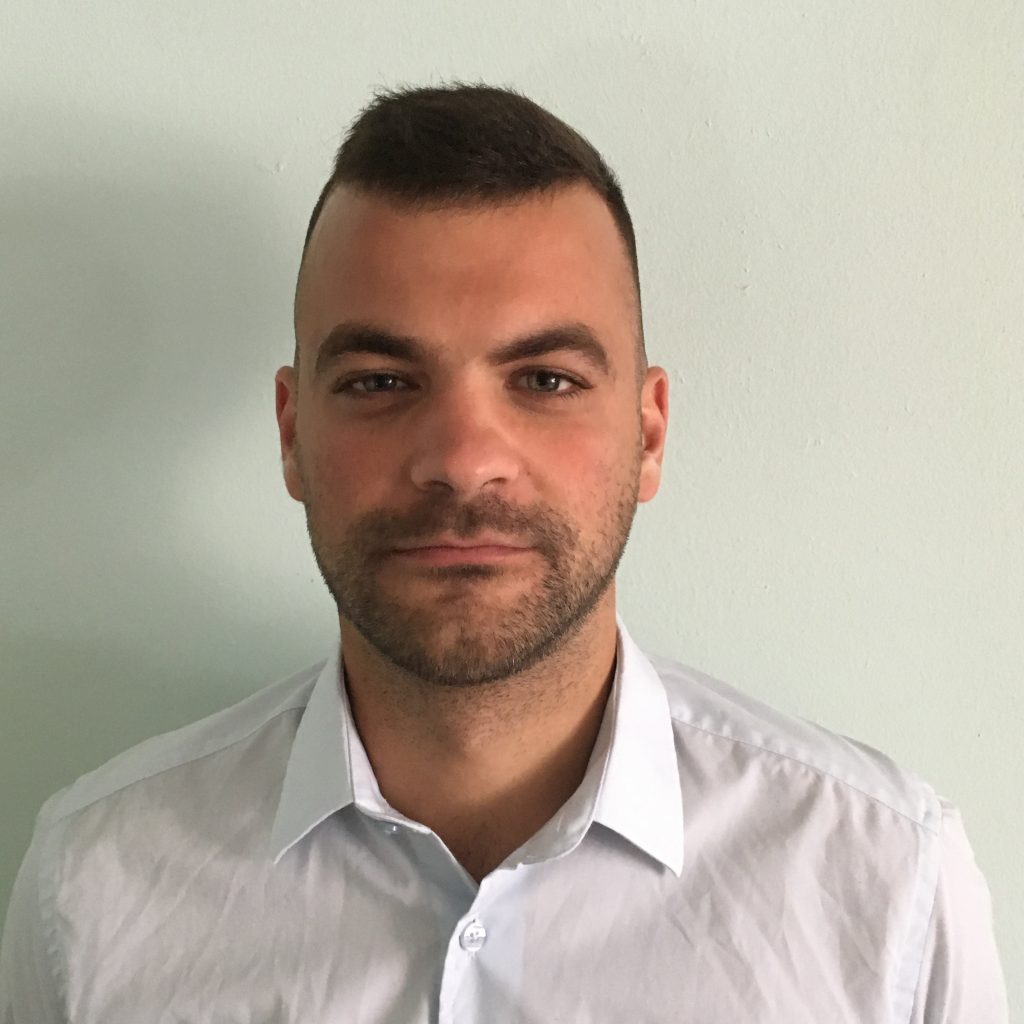 "We are using channels to organize our conversations. That is something that has helped us boost our productivity and effectiveness so much that I can't remember the time before we started using Pumble. We do create our own channels — but I have to say that the default #general channel in Pumble is a personal favorite. We use it for memes and funny videos and everything that isn't related to work, and it helps us a lot to relax and recharge."
Final thoughts: Effective remote communication demands new strategies and tools
As Vladimir and his team have shown — there's no one-size-fits-all solution to maintaining effective team communication remotely.
Although it may take a few tries before reaching success, there are still a couple of takeaways we can get from teams who found their winning formula.
In the case of VM Digital, the road to achieving effective remote communication as a team looks something like this:
Understand the new rules and adjust your culture accordingly.
Apply the right tools.
Structure your communication to meet your team's unique needs.