Skills, strategies, and tips for improving leadership communication
"Leaders who make it a practice to draw out the thoughts and ideas of their subordinates and who are receptive even to bad news will be properly informed. Communicate downward to subordinates with at least the same care and attention as you communicate upward to superiors."

— L. B. Belker
Being a good leader is one of the greatest skills in the business world, yet it's rare. In fact, a surprising 69% of company managers feel uncomfortable communicating with employees. This points to a much deeper problem — the majority of leaders haven't been properly trained to be good leaders.
Namely, most leaders fail to realize that leadership isn't about revenue, high numbers, and quarters. According to Simon Sinek, a British-American author and inspirational speaker, being a leader is about taking care of those in your charge — also known as employees. He believes that trust and cooperation should be the standard in all business organizations, yet most leaders find it difficult to put these two into practice.
Leadership doesn't come naturally to many, however, those who actually make an effort could learn how to be good leaders to their workforce and build a thriving business. At the core of every strong leader is their ability to be an effective communicator — a skill that, too, can be learned and perfected.
Join us as we embark on a journey to define and further explore leadership and leadership communication. We'll try to explain why communication is an essential aspect of leadership and list some of the main communication skills a strong leader should possess. We'll go on to provide you with a bit more information on effective leadership communication strategies. Finally, we'll finish this piece with some practical tips for achieving effective leadership communication in business.
Let's begin, shall we?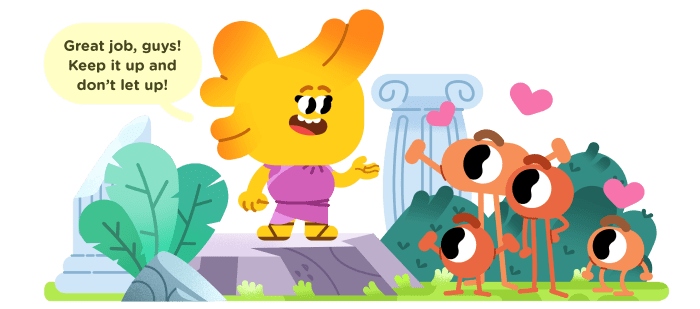 What is leadership communication?
In essence, every decision a leader makes can be interpreted as leadership communication. How?
Well, a good leader should be aware that everything they say or do has a three-fold effect:
It affects the employees directly
It affects the employees' relation to their leader
It affects the employee's relation to the entire organization
We reached out to the Founder/CEO at DSC Consulting Solutions, LLC and a management consultant and executive coach, Dawn S. Cone, Ph.D. She defines leadership communication as follows:
"Leadership communication involves all of the ways the leaders of an organization deliver messages internally and externally that build and reinforce its culture/core values, vision, mission, and strategic priorities. It includes both what they communicate and how they communicate it. There is an inherent inspirational nature to it – largely because of the leader's position of power and influence. This means a leader's communication has the ability to inspire either positive or negative attitudes, behavior, and performance."
➡️ What leaders communicate
Just like Dr. Cone mentioned, what leaders communicate represents one aspect of leadership communication.
Let's take a look at the next two examples, to better understand the cause and effects of ineffective and effective leadership communication:
Ineffective leadership communication
Effective leadership communication
The company leader introduces a 9-hour workday for the rest of the year.
⬇️
The company leader introduces a 4-day workweek.
⬇️
Employees are dissatisfied with the new company policy.
⬇️
Employees are satisfied with the new company policy.
⬇️
Employees feel demotivated and lose interest in doing their best work.
⬇️
Employees feel motivated to do their best work.
⬇️
Employees' productivity decreases due to unfavorable working conditions, leading to poor outcomes and employee burnout.
Employees' productivity increased due to a better work-life balance and the ability to work in a stress-free work environment.
➡️ How leaders communicate
The other aspect of leadership communication refers to how leaders communicate important messages, goals, and other important company information. They can do this effectively and ineffectively:
Ineffective leadership communication
Effective leadership communication
The HR manager has to announce an important company policy update.
⬇️
The HR manager has to announce an important company policy update.
⬇️
The HR manager sends an email without a clear subject line. The company policy update is included as a PDF attachment.
⬇️
The HR manager organizes a mandatory meeting to thoroughly explain the new changes to the company policy.
⬇️
Receiving tons of emails daily, some employees don't even read the email. Others simply skim through it, not seeing its attachment.
⬇️
Upon being informed that the meeting is mandatory, employees know they are about to find out something important so they prepare ahead.
⬇️
The HR manager asks employees if they have read the email about the company policy update sent out a week ago. The majority of them are confused and confess to not having read the email.
⬇️
During the meeting, the HR manager explains everything in detail and encourages employees to ask questions to further clarify the new changes.
⬇️
The HR manager accuses the employees of not taking the company seriously. The employees think the HR manager could have chosen a better way to announce a company policy update.
⬇️
Employees leave the meeting with all the important details and are ready to adapt to the policy changes, effective one month from that day.
⬇️
Employees are disillusioned with the company and are unprepared for the new changes.
Employees feel appreciated and valued and have already made their peace with the new changes.
➡️ What is the essence of leadership communication?
The two aspects of leadership communication serve as a good basis for understanding how a favorable or an unfavorable decision can affect employees and businesses. But in essence, leadership communication is reflected in the leader's ability to:
Create a nurturing and stress-free work environment
Encourage trust and cooperation
Empower employees to make progress and fulfill their goals
Engage, inspire, and motivate their employees
Listen to their employees' needs and desires
Maintain honesty and transparency
Share information quickly and clearly
Drive change and results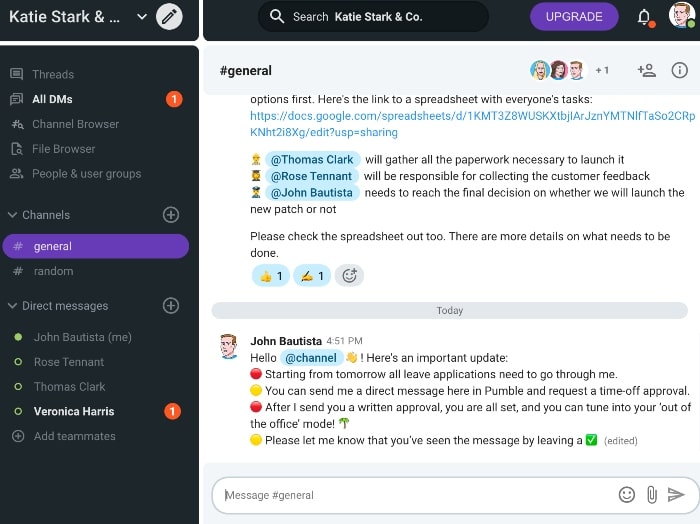 💡 If you're struggling to establish effective communication among your employees, don't miss our guide: How managers can improve team communication
Why is communication important in leadership?
Besides taking care of their people, effective leaders are in charge of pushing organizations forward and keep playing the game of business. While leadership communication directly impacts company employees, it's also paramount for establishing strong relationships with third parties and building a reputation for the business.
In essence, creating an environment in which employees feel safe to make progress at their own pace and contribute to their organization's success are the pillars of effective leadership. And we are not talking about the "keeping the business afloat" approach because that's not what leaders should do. Leaders are meant to lead the pack and make their followers want to follow them and share their vision. Otherwise, they're not doing the job right.
💡 You know how everyone has a view on what communication at the workplace should be like? Well, we've busted 10 common myths associated with workplace communication. You can read them here: Busting 10 common communication myths at the workplace
Successful leadership communication examples 🏆
Successful leadership would seem quite abstract if it wasn't supported by real-life examples, right? We know that being a leader isn't easy and that without role models, it might seem even harder to become one. Yet, these people have made it, so let's see if we can pick their brains on effective leadership communication.
New Zealand PM Jacinda Ardern
"To me, leadership is not about necessarily being the loudest in the room, but instead being the bridge, or the thing that is missing in the discussion and trying to build a consensus from there."
Even before she was elected for a second term as PM of New Zealand, Jacinda Ardern stirred the world with her authentic, kind, and empathetic approach to leadership. She's one of the rare female leaders who assumed her leadership role effectively and calmly, despite being criticized for some of her decisions and moves. Moreover, her decisiveness and resolution have proved crucial for her country in times of trouble.
Some of her most notable achievements include the effective and quick handling of the Christchurch Massacre and the Covid-19 crisis. Ardern understands the power of empathy and actively reinforces it through her work, which has secured her position. What's more, she's well aware that engaging her people and calming them in times of crisis is what will ultimately get the job done.
🔸 What you can learn from Jacinda Ardern about leadership communication: Authenticity, empathy, strength — that's what great leaders are made of.
HubSpot Founder and Executive Chairman Brian Halligan
"As a founder, you're always fighting a fire, there's always a problem, you're always working on some issues where you can really step back and look back and take stock of what you've done."
In his contribution to the Founders Assembly, Brian Halligan demonstrates why his company was chosen as the one with the best leadership teams for 2021. The way Halligan's talking about business creates a sense of ease — it's like anyone could do what he's doing and be successful.
In business since 2004, Halligan admits he doesn't have it all figured out. For him, business is a constant battle — you take two steps forward and one step back.
What he highlights as the most important aspect of any big company is its culture, explaining how HubSpot managed to build an award-winning company culture. While Halligan stepped down as CEO of HubSpot in September 2021, he believes he has built a company that his grandkids would be proud of — which speaks volumes of his leadership communication style.
🔸 What you can learn from Brian Halligan about leadership communication: Being a great leader doesn't come easily but it's worth the fight.
Founder of Brother Vellies and the 15 Percent Pledge Aurora James
"Success is evident in thoughtfulness and longevity."
Awarded the CFDA/Vogue Fashion Fund for emerging talent, self-taught Aurora James has quickly become a big name in the fashion industry. She stands behind Brother Vellies, a people-oriented and sustainable luxury brand with workshops in Ethiopia, South Africa, Kenya, and Morocco, providing jobs for hundreds of people.
Disappointed in the community she loved, James launched the 15 Percent Pledge in June after the murder of George Floyd. She really wanted to engage the beauty and fashion community about important issues. Thanks to her initiative, she made sure that retailers dedicate 15% of their shelf space to Black-owned brands. James remains hopeful that the fashion industry will be able to reevaluate what business usually looks like and have more consideration toward the people they work with.
🔸 What you can learn from Aurora James about leadership communication: To show people you can lead them, you have to fight for what you believe in first.
Peloton Founder and CEO John Foley
"Don't let perfect be the enemy of good. Just get stuff done, every day. If it's not perfect, fox it the next day. But keep putting points on the board every day."
Back in 2013, John Foley and a few engineers of Peloton only had a prototype in their hands. Fast-forward to today, and we're looking at a billion-dollar business led by Foley, an aspiring visionary. Thanks to making their team and talent first, Peloton has established itself as one of the best companies to work in and, from Foley's point of view, one that "sells happiness".
While speaking on ​​the Radiate CEO Series Powered By Nasdaq, Foley said that most great leaders are characterized by the same things — hard work, compassion, and leading from the front. He believes that to be a great leader, one has to be able to create a culture in which everyone would be happy to work and build their career. He's not a fan of perfection and finds work environments that allow employees to make mistakes and feel comfortable to fail are the road to success.
🔸 What you can learn from John Foley about leadership communication: Don't aim for perfection, aim for hard work and progress.
What are the most important leadership communication skills?
To understand what makes a good leader, we asked Dr. Cone to share her point of view. This is what she said:
"A good leader is keenly aware of the business goals as well as the strengths and weaknesses of their people and seeks to create an environment that encourages forward momentum through a combination of critical information and motivating engagement and buy-in."
We can agree with Dr. Cone on this — the role of a leader isn't an easy one, particularly in the newly established remote, hybrid, and distributed workplaces which are nothing like traditional workplaces.
With so many employees working from different locations and sometimes even countries, keeping everyone connected is not the only concern. Dealing with fear of the office and the fear of missing out in hybrid and distributed teams are only some of the problems most leaders are now facing and learning to deal with. Despite the recent changes in workplace and employee management, the core of a successful leader hasn't really changed that much. Some of the most prominent skills that define a good leader include:
Confidence
Transparency
Active listening
Kindness
Empathy and perspective
Stay with us as we deconstruct the notion of a great leader. 👇
🔸 Confidence
Confidence goes hand in hand with leadership — the two are simply inseparable. Being confident about what you do and how you lead will show your employees that you know what you're doing, foster a sense of unity, and motivate them to do their best work.
However, be careful with how you're expressing your confidence. Sometimes, it might come off as arrogance, although unintentionally, and that's not the message you want to send to your employees, outside associates, or customers.
🔸 Transparency
Being transparent and honest is paramount for anyone doing business, not only leaders. Transparency fosters trust and trust is key for making a long and successful career in any business. It's the basis of all healthy, meaningful relationships in a person's personal and professional life.
If you provide your staff with a person they can trust and rely on, they will feel less pressured and stressed about going to work. In fact, most employees will find it easier to relate to and communicate with their employer if transparency has been properly implemented and represents a constant in their organization.
🔸 Active listening
For the majority of intuitive leaders, active listening will come naturally. They will know when to be all ears and when to speak. In most cases, they will recognize situational cues and know how to act on them without creating a hostile environment for their workers.
Besides that, active listening isn't just about listening to your employees' concerns and problems but rather identifying with them and making sure they know what steps to take to solve these issues. Moreover, when communicating with an employee, a true leader will give them undivided attention, aware that this is what makes employees feel respected and appreciated.
🔸 Kindness
In most cases, kindness is immediately associated with weakness and vulnerability. Yet, that's not how Paul Gunn Jr, a thought leader, WSJ best-selling author, and a member of the Forbes Business Council sees it:
"Empathy, kindness, and compassion are critical traits of a leader. This allows them to make difficult decisions with the best results in mind. They are not concerned with being agreeable which is often confused with kindness. Kindness will make a tough decision even if it is seen as not being nice because the communication called for compassion for all involved."
Moreover, kindness can be manifested in the following ways:
Knowing that your people are human beings
Appreciating all the hard work even if the numbers are down for the third quarter in a row
Being genuinely interested in what your people are going through — both on the personal and professional level
Everybody has performance issues from time to time — we're doing good for a while and then we're not doing good for a while. But as workers, people want to know that it's okay to not do well sometimes. And genuine leaders will know how to communicate that.
Ultimately, good leadership is reflected in a leader's ability to see beyond all the numbers, all the setbacks, all other issues, and actually help others go through rough times.
🔸 Empathy and perspective
In his keynote from John C. Maxell's Live2Lead event in Atlanta back in 2016, Simon Sinek argued that every single leader should possess two essential attributes — empathy and perspective. According to him, these two can help leaders create the types of organizations everyone would be proud to call their own.
However, Sinek also believes that most leaders are not doing their jobs well as they are often concerned about their status in the company and they haven't been properly trained for their job, But, his assertion that strong leadership is a practicable, learnable, skill, offers a way for making things right. Every leader can do better if they worked hard.
Leadership communication strategies you can try
Although all that we've mentioned so far might seem like enough for honing your leadership communication, there is a bit more. For most leaders, the way they execute and act in specific situations will affect the ultimate goals and outcomes. This is reflected in the leadership communication strategies — they exist to help leaders keep employees engaged and motivated, encouraging them to work together around a common goal. Let's examine them.
1️⃣ Define and communicate the company vision
Being a leader and not having a clear vision simply don't go together. On the contrary, defining and communicating company vision clearly will send the following message to your people: "I know what I'm doing. I know where we are going. Trust me. Follow my lead."
From Dr. Cone's perspective, being clear about their vision is essential and it would help leaders to ask themselves the following:
What are the core values of our organization?

Is my messaging demonstrating that?

Does it inspire that in the team?

What action(s) am I wanting to inspire?

What would I consider to be a good outcome from this messaging – what is my goal in delivering this?
Moreover, when you're clear about the company's long-term goals, you can always take five and assess your progress. By choosing to evaluate where you're at, you will know how close or far you are from achieving your goal and take the necessary steps to get things done. Clarity and determination can go a long way in motivating and engaging your people to work together toward the same objective.
2️⃣ Establish the proper work environment
The work environment can have a great impact on how your people see you as a leader and how they respond to your leadership communication style. It also affects their performance, their communication with others, and their devotion to the company. Here's how you can establish the right work setting for your company:
#1 Create a strong internal communication strategy
Everything starts from the inside — in this case, with a good internal communication strategy. Don't avoid it, as it will probably cause more issues in the long run. What's more, a whopping 97% of employees think that communication impacts their daily task efficacy, which is why reinforcing effective communication in proper work settings is what most successful leaders should focus on.
#2 Reduce the stress
In a thriving and stress-free work environment, every employee will find a way to make progress and perform well, ultimately leading to better outcomes and results. The same employees will be going to work with their heads down, looking to survive another day if they're working in hostile settings where managers are always looking to catch them off guard and reprimand them for making mistakes.
Overall, understanding stress and how it affects your workforce will help you handle it more effectively and reduce its impact in the workplace.
#3 Make information accessible to everyone
Always make sure that all company information is accessible to everyone at all times. These can include working hours, company policies, health care plans, holidays, etc. Company wikis are extremely helpful with sharing relevant information in remote, hybrid, and distributed settings.
3️⃣ Encourage employee recognition
All employees want is to feel appreciated and get credited for their hard work. They want to know they are genuinely contributing to the company and its vision. When they feel this way, they also tend to work more productively, perform better, and feel committed to their organization.
While not all employees will admit they appreciate being recognized and rewarded for their hard work, the majority will respond well to it and be motivated to keep doing their best at work.
By creating a culture of employee recognition, leaders will find it easier to connect with the ones in their charge and make them feel like invaluable assets to the organization.
What's even better about implementing an encouraging and rewarding work culture is that most employees will follow your lead and start doing it on their own — peer-to-peer recognition can be a powerful workplace tool. Thanks to this, you'll foster a sense of community and cohesion strong enough to have everyone perform at their highest level.
4️⃣ Support stronger relationships through communication
Help your people connect with the like-minded, encourage them to share ideas, opinions, views. Create situations in which everyone will get a chance to show their personality, share their interests, and become more visible to others. Connect employees from different teams and departments and make sure to break hierarchy barriers — you can't go wrong. You can foster better relationships in the company in the following ways:
#1 Provide adequate communication tools
Ensure your people are always communicating by providing them with effective communication tools. These may include:
A team messaging app for daily communication: Pumble
A video conferencing tool for regular video meetings: Google Meet
A project management tool to keep track of all the projects and tasks: Trello
A time tracking tool to ensure productivity: Clockify
A document management tool for seamless collaboration: Microsoft OneDrive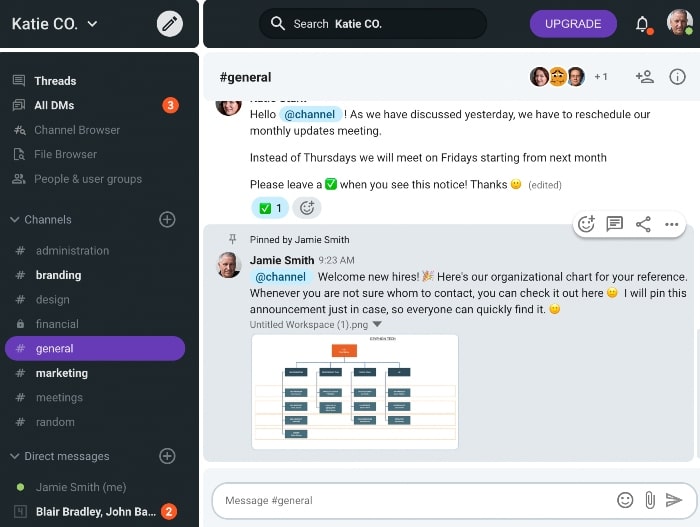 💡To take the best out of Pumble and have it work to your advantage, take a look at our piece on the paramount channels to use at work: Must-have channels for team chat apps
#2 Support upward and downward communication
Build a company in which upward communication and downward communication aren't just random phrases. Make it a standard to have everyone communicate effectively, regardless of their role in the company. Avoid serious mistakes and miscommunication by ensuring that everyone is free to talk to everyone.
5️⃣ Learn to delegate and empower
Perhaps the best way to showcase your leadership skills is to learn to empower your people by delegating responsibility. In most cases, employees will feel honored and excited to be entrusted with serious tasks that require them to show you, their leader, what they can do.
You know how sometimes projects are stalled because everyone is waiting for your approval, decision, or advice? Well, by delegating tasks and responsibilities, you can significantly affect the way projects are finalized in your organization.
Teaching and training your workers to be good at decision-making and prioritizing will ensure they feel empowered to take things into their hands and achieve great results. You won't know who's got the skills to do it until you actually give them a chance. And even if you have to be away for some time, you'll be sure that the ones you've left in charge will keep work going.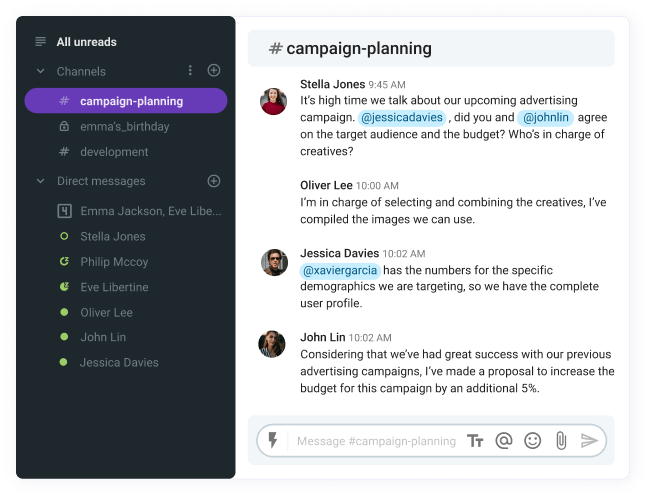 6️⃣ Keep perfecting yourself
Being a leader represents a never-ending journey — there's not one specific goal to strive for and your work is never done. If we had to pinpoint the most important task of a leader, it would be the ability to ensure their people are always doing well and making progress in every possible way. By choosing to focus on your improvement, you will be providing your employees with a great role model:
#1 Be an inspiration
Effective leadership will inspire employees to always move forward and keep on improving themselves. By sharing knowledge and experience, leaders can instill values and teach their staff to make decisions confidently and independently. With an inspiring leader to look up to, employees will feel 
#2 Breathe consideration and understanding
Don't forget that we are all humans. At the end of the day, showing your people that you're considerate and understanding of whatever might be going on in their lives is what will make them feel valued, motivate them to do their best, and keep them by your side.
#3 Never stop learning
Great leaders know they are never done growing and perfecting themselves — it's in their nature to keep improving their skills through constant learning. In most cases, strong leaders will be trying to be better than themselves — competing against themselves, really, and helping others to keep on growing.
#4 Reflect, reassess, review, revise, reevaluate
Great leaders are aware they have embarked on a constant journey. They also know that to keep moving forward on this journey, they sometimes have to stop and look back — it's what helps assess what is behind them and sheds light on what might come ahead.
—
Yet, Dr. Cone believes that leaders should operate beyond leadership communication strategies to ensure the best results:
"There are well-recognized practices for leadership communication such as transparency, confidence, listening, using stories, etc. However, rather than simply following a universal set of leadership communication strategies, the key for leaders is to craft their communication based on the desired culture and goals of the organization. Being clear about the "end in mind" will help leaders focus on the right purpose and structure of their communication for maximum results."
Last thoughts: Leadership — one step back, two steps forward
Poor leadership communication will be responsible for the majority of your company's issues, including higher stress levels, decreased productivity, and missing performance goals. Poor leadership communication will also be behind losing talented people and project failures.
But, don't feel intimidated. The good side of this story is that leadership can be learned, practiced, perfected — but only if you're ready to work on it every hour of every day. On some days you'll do better and on others, you'll do worse, but the point is to keep doing your best and never forget to act with empathy and kindness.
I will finish off with a thought by Simon Sinek that spoke volumes to me and made me rethink leadership:
"If you want to be a great leader, start with empathy. You want to be a great leader, change your perspective and play the game you're actually playing."