Do you ever get the sense that work meetings are a black hole sucking the will to live (and contribute) out of you? If your inner monologue produced a resounding "Yes" in response to our question, you're not the only one.
According to recent meeting statistics, workers deem as many as 71% of all attended meetings unproductive. Given that approximately 15% of total working hours are devoted to meetings, the numbers add up, and we can never get back that wasted time.
But, why does the research paint such a bleak picture?
With different types of meetings requiring considerable preparation and focus, it's no wonder the workforce feels overwhelmed.
Fortunately, it's never too late to become a better meeting participant by reading up on different kinds of meetings in the workplace.
Going forward, we'll provide an overview of the most common 17 meeting types and share tips on how to run each one effectively.
Without further delay, let's begin!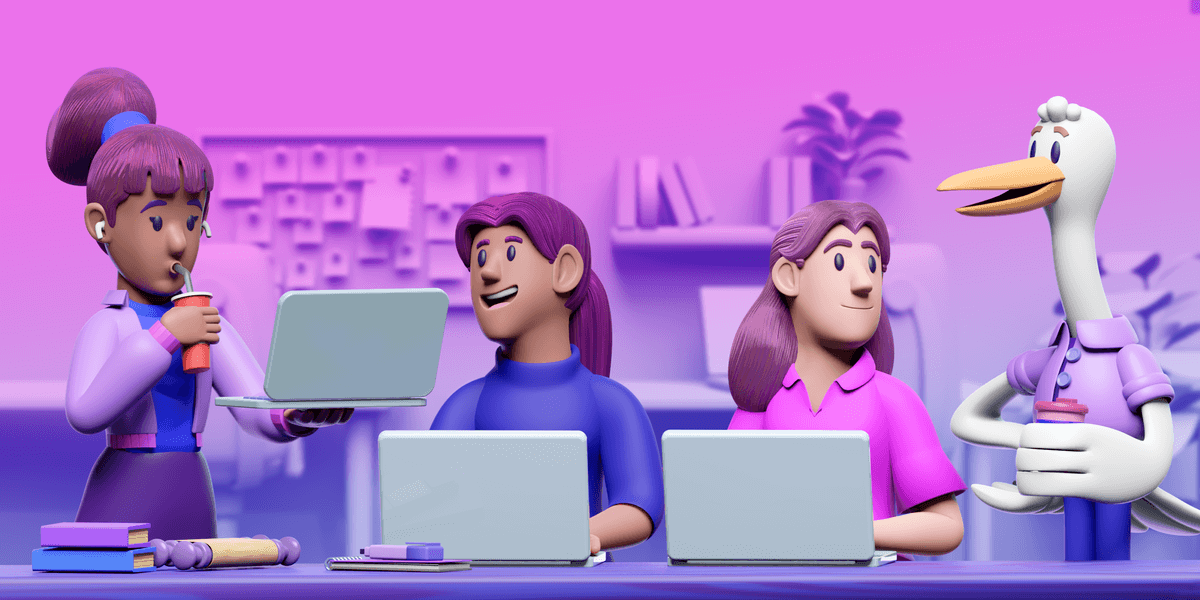 1. Kick-off meetings
Number of participants: 5–50
Approximate duration: 30 minutes to 4 hours
Kick-off meetings typically occur at the beginning of a project, with stakeholders and team members present to ensure everyone agrees on the essential details.
The host should schedule this type of meeting after receiving the project plans but before the team starts working on specific tasks.
The primary purpose of kick-off meetings is to allow participants to ask questions about the project, thus avoiding miscommunication once the actual work begins.
Examples of projects that would call for scheduling a kick-off meeting involve:
Advertising campaigns,
Product roadmaps, and
App deployments.
Tips for holding effective kick-off meetings
Regardless of which type of meeting you're organizing, you can't just walk in there ill-prepared and hope to wing it. To run a successful kick-off meeting, you should:
Double-check the invite list,
Assign a reliable note-taker,
Create and share the meeting agenda,
Emphasize the scope and purpose of the project,
Assign roles and clarify responsibilities,
Make time for questions, and
Go over the next steps.
Once everyone is in the loop and ready to chip away at their assignments, it's a good idea to use a task management tool to keep them organized and dedicated throughout the project.

💡 Pumble Pro Tip
No type of business meeting can be successful without a good agenda, and that applies to virtual meetings, too. Head to the post below to learn more about the topic and snag a helpful template:
2. Brainstorming meetings
Number of participants: 3–20
Approximate duration: 30 minutes to 2 hours
Brainstorming sessions usually involve a wide range of brainstorming techniques that aim to engender new ideas to overcome specific challenges.
Brainstorming team meetings usually take place in a relaxed, informal environment where coworkers can exchange ideas without fearing judgment or ridicule. This group setting is excellent for bouncing off ideas and prevents teams and departments from falling victim to tunnel vision.
Tips for holding effective brainstorming meetings
To ensure all meeting participants are comfortable enough to share their thoughts, try to:
Set ground rules ahead of the agreed date and time,
Wait for others to clarify their ideas before providing feedback,
Choose a brainstorming technique that best suits your circumstances, and
Reflect on your findings before deciding on future steps.
As the above pointers suggest, running a brainstorming meeting takes time, effort, and patience. In guiding participants through the session and encouraging out-of-the-box thinking, you also hone your leadership communication skills, which are invaluable for handling any type of business meeting.
3. Stand-up meetings
Number of participants: 3–15
Approximate duration: 15–45 minutes
During stand-up meetings — stum for short — attendees participate in the discussion while standing. The general idea is that because attendees are on their feet, they'll entirely focus on the topic at hand without sidetracking the conversation.
The purpose of these types of meetings is to have each team member share:
What they've worked on before the meeting,
What they will focus on after the meeting, and
Any problems they might have encountered thus far.
The duration of a stand-up meeting depends on a department's methodology, but these sessions rarely go over the 15-minute mark.
Depending on the complexity of your project, it may make sense to have daily stand-up meetings. But, for others, hosting a weekly meeting may be a better solution.
Tips for holding effective stand-up meetings
Should you decide to use stand-up meetings to improve teamwork and collaboration, try to:
Select a designated time and place to ensure consistency for the team,
Track attendance,
Keep the meetings short,
Inform participants of the purpose of the meeting ahead of time, and
Address issues unrelated to the meeting after you conclude the session.
4. Walking meetings
Number of participants: 2–10
Approximate duration: 15 minutes to 1 hour
As the name suggests, you follow and contribute to a walking meeting while on the move.
According to the BBC, walking can turn people into better workers. Namely, it helps:
And, for workers who spend most of their time sitting behind a screen, walking meetings are a perfect opportunity to stretch their legs.
Tips for holding effective walking meetings
To hold a successful walking meeting, there are several factors you should consider:
Inform your team beforehand that a walking meeting is coming up so they can bring appropriate clothing and footwear.
Check the weather forecast and prepare another plan should the weather suddenly change on the agreed meeting day.
Remember that people may feel uncomfortable walking for numerous reasons and take breaks when necessary.
Plan your route carefully and avoid noisy locations.
If a team member is supposed to give a presentation, pencil in a longer break in a sitting area that can accommodate your group.
As walking meetings can serve both small teams and larger groups, be ready to reemphasize critical points several times to ensure no one is out of the loop.
5. Check-in meetings
Number of participants: 3–10
Approximate duration: 15–30 minutes
Check-in meetings are excellent for sharing brief project updates and allowing managers to gauge the feelings of their staff.
Not only do check-ins serve as a chance to address emotional needs, but they underscore the importance of building strong relationships between team members.
Tips for holding effective check-in meetings
Whether you choose to host daily or weekly check-in meetings, the following pointers can help optimize the meeting experience for the entire team:
Engage in deep listening to show trust in your team,
Ask questions about what may be holding the team back and what you can do to bolster employee experience,
Keep the conversation to the point, and
Address ongoing issues during monthly meetings.
💡 Pumble Pro Tip
If you want to check in with someone without scheduling a meeting, we have just the right blog post for you:
6. Decision-making meetings
Number of participants: 5–15
Approximate duration: 30 minutes to 1 hour
Decision-making meetings always result in action, with all attendees committing to see their tasks through to the best of their ability.
Some of the decisions that result from the decision-making process may include:
Firing and hiring outcomes,
Abandoning or greenlighting a project,
Prioritizing specific tasks, and
Enforcing deadlines.
As many of these are high-stakes decisions, all attendees should be well-informed and prepared for the discussion.
Tips for holding effective decision-making meetings
If you want to conduct more productive decision-making meetings, try some of the following practices:
Specify the topic at the beginning of the meeting.
Use facts to determine whether the proposed solutions are viable.
Use a time tracker to avoid going off track and overlooking certain agenda items.
Assign meeting roles beforehand to take care of tracking questions, suggestions, references, and ideas.
Share the meeting minutes with the team and include shared links and action items.
💡 Pumble Pro Tip
Clear meeting roles make meetings more effective and enjoyable. To learn more about the 5 key meeting roles, check out this comprehensive blog post:
7. Problem-solving meetings
Number of participants: 3–8
Approximate duration: 30 minutes to 4 hours
The primary goal of a problem-solving meeting is to spur discussion of a particular topic.
When moderating these discussions, meeting hosts should prioritize the group objective and ensure everyone has enough time to share their thoughts.
Scheduling this type of corporate meeting usually occurs when managers wish to receive input from their employees. The topic that triggers the meeting may be:
A problem driving a wedge within a team,
An ongoing issue affecting organizational performance, and
Clashes between different departments.
If unaddressed, the above issues can become significant disruptions that prevent the business from reaching its goals and creating a positive work environment.
For this reason, problem-solving meetings give all parties space to resolve conflicts by approaching the issue more objectively.
Tips for holding effective problem-solving meetings
To eliminate distraction and make sure this type of meeting goes smoothly, aim to:
Establish clear ground rules,
Set a time limit for each speaker,
Emphasize that all contributions will receive equal consideration,
Restate the problem and center the meeting around one or two pressing aspects, and
Write down suggestions on a whiteboard.
8. Information meetings
Number of participants: 5–20
Approximate duration: 15 minutes to 2 hours
Information meetings are another type of workplace gathering that allows departments and leadership to disseminate insights, plans, and updates to their colleagues or staff.
During these meetings, employees can learn more about:
Clients,
Upcoming product launches, and
Events.
Managers could also schedule an information meeting to update the team about pay raise requests or annual bonuses. What makes this kind of meeting different from the ones we've discussed thus far is that participation from attendees isn't necessary.
As the manager lays out important information, it's up to the team to listen carefully and process the updates.
Tips for holding effective information meetings
If it's up to you to run an information meeting with your team, here are a few things you ought to keep in mind:
Define the purpose of the meeting beforehand.
Decide on the duration of the session and let participants know how long they should expect the meeting to last.
Leave a few minutes to answer questions that may crop up.
9. All-hands meetings
Number of participants: All employees of an organization
Approximate duration: 30 minutes to 2 hours
An all-hands meeting — or town hall meeting — is a companywide gathering that brings together all employees and:
Familiarizes them with upper management and senior leadership,
Gives them the opportunity to pose questions, and
Brings them up to speed about relevant changes and updates.
While some meetings that concern all employees could have been better off as emails, all-hands meetings serve a different purpose. Written communication can set constraints on tone and delivery, so a virtual or in-person meeting prevents these issues and leaves room for a Q&A session.
Tips for holding effective all-hands meetings
A company's size and industry can affect how its all-hands meeting goes down. However, to ensure the meeting serves its purpose, we recommend that you divide it into the following sections:
Reflecting on what's currently going on: If the organization has landed a new client or extended a deadline since the last meeting, now is the time to address the experience. This part should take up approximately one-quarter of the meeting.
Talking about plans for the immediate future: Much of this information may have already been mentioned in team-level meetings. But, it's good practice to restate it and see where the company now stands. Discussing collaboration metrics during this phase is an excellent introduction to talking about goals for the near future.
Answering questions: The information disclosed during an all-hands meeting could take time to process. For this reason, employees should get the chance to submit questions before the gathering. Once the Q&A portion starts, they can use what they've heard during the meeting to pose additional questions.
Remember not to make inside jokes during all-hands meetings. For companies with workers across different time zones, that could mean alienating part of the workforce.
10. Progress update meetings
Number of participants: 5–15
Approximate duration: 30 minutes to 2 hours
Progress update meetings are a tool managers employ to stay up to date on project progress updates. Thanks to these meetings, managers also know what information to pass on to relevant stakeholders.
These meetings are critical for:
Keeping the team on the same page,
Identifying potential issues, and
Moving the project forward.
This type of meeting is an essential ingredient for project success as it promotes transparency and helps maintain accountability.
Tips for holding effective progress update meetings
The pitfalls of poorly handled progress update meetings may include:
An unorganized agenda,
Off-topic conversations,
Lackluster time management, and
Inconsistent input from meeting attendees.
Fortunately, you can bypass these roadblocks by:
Forwarding summaries and reports to attendees before the meeting,
Trusting a timekeeper to check there's enough time to address every item on the agenda,
Guiding the discussion to elicit sufficient feedback, and
Sharing key findings with the participants after the gathering.
💡 Pumble Pro Tip
If you deem that an update doesn't require a meeting, check out this post and see how to craft a compelling message:
11. 1-on-1 meetings
Number of participants: 2
Approximate duration: 30 minutes to 1 hour
In most companies, managers use 1-on-1 meetings to discuss both long-term and short-term goals with their employees.
Although usually not longer than 30 minutes, this type of meeting effectively covers topics that may have been untouched during regular meetings. Furthermore, it allows workers to freely speak about their experience and disclose to their manager what they need for continued growth.
Tips for holding effective 1-on-1 meetings
Meeting individually with staff matters. In their article on 1-on-1 meetings, HBR states that teams whose managers schedule fewer of these meetings experience a higher turnover rate.
To make 1-on-1 meetings work, it's crucial to come up with appropriate questions and allow the interlocutor to speak without unnecessary interruptions.
Your questions should primarily focus on:
Work preferences and engagement: "If your superior could do 1 thing to improve your workday, what would that be?"
Team culture: "Are there any significant ways we can improve our team communication and collaboration?"
Career development: "What part of your work best aligns with where you see yourself in 5 years?"
Challenges: "Can I help with any issues through more guidance or direction?"
And, when answering questions, managers should provide as much detail as possible to put their teammates at ease and address issues they might not have known about previously.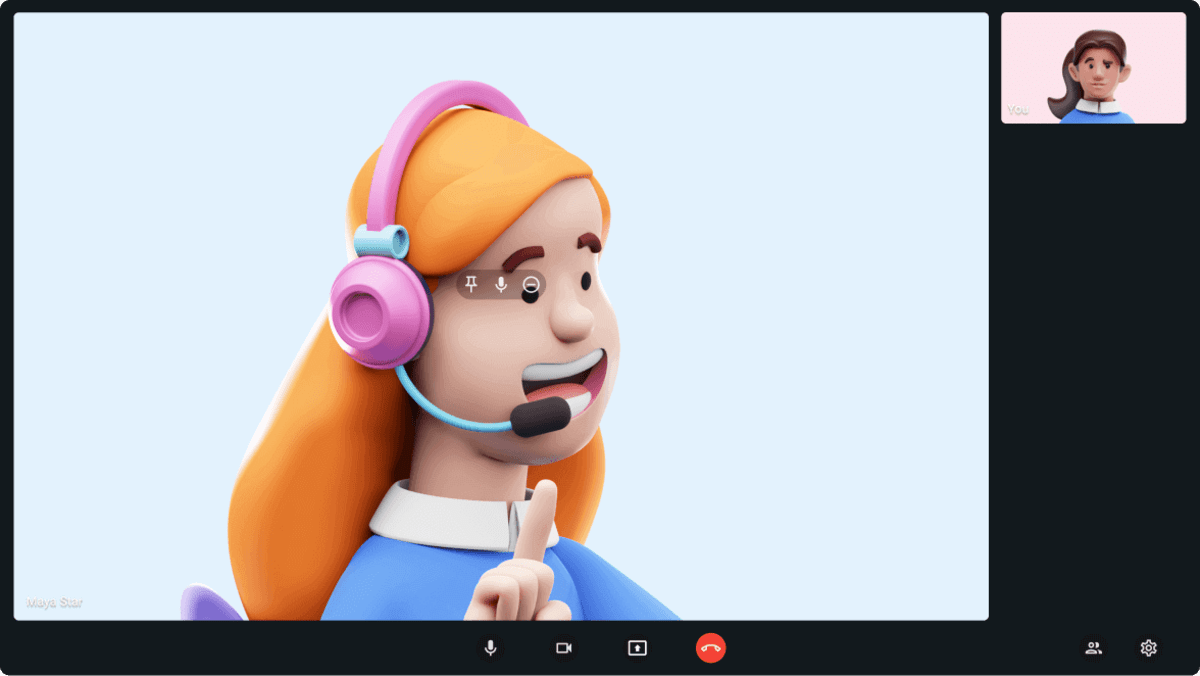 💡 Pumble Pro Tip
For more information about running 1-on-1 meetings, head to this guide:
12. Onboarding meetings
Number of participants: 2–10
Approximate duration: 1–3 hours
Onboarding meetings are a chance for managers to facilitate training for new hires and help them better integrate within the team.
When you first join a company, there's a steep learning curve, and onboarding meetings can help you:
Learn about the organization's internal structure,
Understand the specifics of your job, and
See how your work fits into the bigger picture.
Moreover, onboarding meetings show new hires that leadership cares about their feelings and wants to make the transition as smooth as possible.
Tips for holding effective onboarding meetings
The most important thing during onboarding meetings is to encourage newcomers to voice their feelings and opinions without fear. To achieve this, you can:
Strive to establish and maintain a welcoming and inclusive environment,
Acknowledge the value of different perspectives, and
Explicitly invite people to talk about their ideas.
After the onboarding period, new hires will thrive if they feel they are working in a psychologically safe environment.
💡 Pumble Pro Tip
To learn about the different ways you can make new remote employees feel part of the team, see this blog post:
13. Team-building meetings
Number of participants: 5+
Approximate duration: A few hours to several days
A team-building meeting builds on the connection between coworkers, urging them to participate in activities while relying on their teamwork and collaboration skills.
For small and mid-size businesses, these can be in-person meetings where team members go on exciting outdoor outings. At other times, there may be in-person gatherings at the office where people can relax and connect on a more personal level.
However, in-person team-building may not be suitable for workplaces that have adopted a remote work culture. In these cases, it might be better to organize a virtual team-building activity and ensure no one from distributed teams is left behind.
Tips for holding effective team-building meetings
Given that team-building meetings can involve a lot of participants, it's essential to:
Select a leader: This person will lay out the rules of the activities, oversee the meeting, and help others feel involved.
Stay focused on the purpose of the meeting: During team-building activities, it's easy to dissolve into fits of laughter and make inside jokes that can make teams forget about their task. Using an agenda and a timer can signal to participants when it's time to move forward and what they should set their sights on next.
Think of each team member: Not every outside activity may be appropriate during allergy season since some employees may not be able to attend. Also, it's best to avoid scheduling team-building meetings around religious holidays because some people may have to decline the invitation.
Take the meeting seriously: A last-minute invitation could send the message that the meeting isn't that important. You want the team to understand the value of teamwork, so send out the agenda a few days prior to let them know you take this gathering seriously. You can also post periodic updates throughout the week to remind people of the event and get them excited.
💡 Pumble Pro Tip
If you've got a team-building event coming up, see the below posts to find many fun activities for your team:
14. Innovation meetings
Number of participants: 3–10
Approximate duration: 2–4 hours
Among the different types of corporate meetings, innovation meetings are one of the most important, as their purpose is to inspire participants to:
Think outside the box,
Reevaluate current strategies and procedures, and
Implement new approaches and solutions.
The daily work cycle can sometimes inhibit creative thinking, and teams can then slip into monotony. By attending innovation meetings, people will hopefully tap into their collective creativity and move forward with a newfound focus and confidence.
Tips for holding effective innovation meetings
Unless you are prepared for this type of meeting, it may backfire.
To guarantee an innovation meeting ignites your team's creative spark, you should:
Kick it off with a few icebreakers: Inspiration doesn't always come quickly, so icebreakers are a good way to fire up the neurons. If the meeting involves a large team, you can divide participants into smaller groups before inviting them to answer a few icebreaker questions.
Create a judgment-free atmosphere: Fear of judgment often stumps creativity, and the potential embarrassment stops people from sharing their ideas. Emphasize that all contributions have value, and even a seemingly insignificant suggestion could point the group in the right direction.
Keep an eye on the invitation list: Before sending a meeting request email to a potential attendee, consider whether their skills and expertise align with the purpose of the meeting. If the meeting becomes too crowded, participants could struggle to pay attention to their colleagues.
15. Work buddy meetings
Number of participants: 2
Approximate duration: 30–45 minutes
Work buddies or onboarding buddies are current employees whose task is to help new hires learn about the company.
Thanks to work buddy programs, new hires can:
Network more efficiently,
Receive 1-on-1 support from a colleague,
Have a seamless onboarding period.
Thus, work buddy meetings are the opportunity for new hires to connect with existing employees and learn more about the business and its procedures.
However, the scope of the conversation doesn't have to be limited solely to work matters. These meetings can evolve into friendships, with the two coworkers supporting each other on their career trajectories.
Tips for holding effective work buddy meetings
The success of work buddy meetings hinges on choosing the best buddy for the new employee. As you begin onboarding the new employee, you should select a buddy who has:
Been with the company for at least 6 months,
Has enough knowledge about the position of the new hire, and
Has enough time to commit to at least one weekly meeting.
Although work buddy programs can benefit companies with in-office policies, they're most useful for remote-first employees who are unable to meet up with colleagues in person.
16. Team cadence meetings
Number of participants: 5–15
Approximate duration: 30 minutes to 2 hours
A common type of corporate meeting, a team cadence meeting helps managers check in on the collective effort of their team on a regular basis.
Team cadence sessions can have several meeting formats, including:
Daily huddles,
Committee meetings, and
Weekly meetings.
The purpose of a team cadence meeting is to remind the group of their mission by clarifying upcoming tasks. These gatherings boost team cohesion by building trust among team members and infusing them with a feeling of urgency about their work.
Some of the questions the meeting organizer may ask are:
"What have you accomplished since our last meeting?"
"Which tasks are still in progress?"
"What are your goals for the coming weeks?"
Depending on the size of the team and the nature of their work, you may need to schedule weekly, monthly, or quarterly team cadence meetings.
💡 Pumble Pro Tip
Unsure what a meeting cadence is and how it could affect your team? Learn about it here:
Tips for holding effective team cadence meetings
Since team cadence meetings are supposed to recharge the team's creativity and drive, organizers should strive to avoid the pitfalls of bad meetings. Thus, they should:
Invite the right people: It may seem like a good idea to invite a highly skilled and experienced coworker, but what do they actually bring to the meeting? Unless they can help other attendees with their perspective and knowledge, they can likely skip this meeting.
Have the meeting agenda ready: Winging a team cadence meeting is ill-advised since attendees may have questions about specific tasks. Unless everyone is familiar with the action items on the agenda, you may be unable to provide coworkers with the necessary information.
Be flexible: Not everyone may be able to join the meeting. If trying to set a different time and date fails, be ready to embrace asynchronous communication. Coworkers chipping away at complex projects will likely respond to you through your team communication app as soon as they finish their current tasks.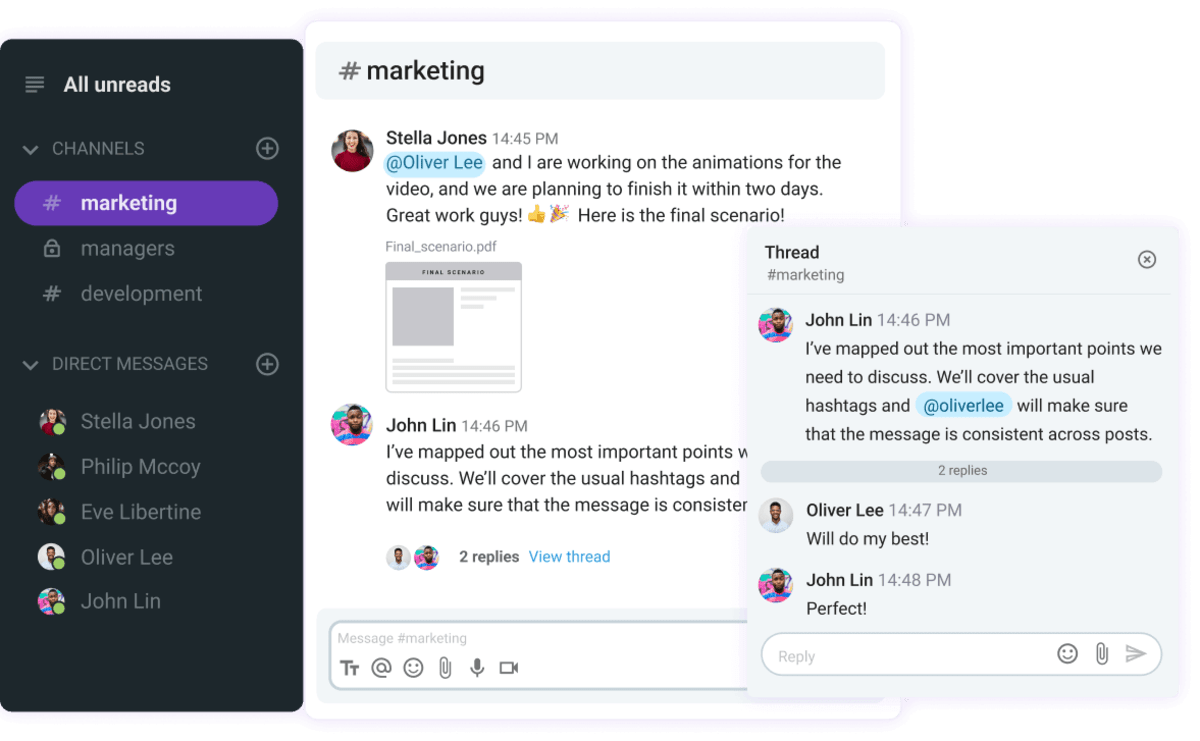 17. Retrospective meetings
Number of participants: 3–15
Approximate duration: 1 to 2 hours
Retrospective meetings are held after the conclusion of a project to allow teams to look back on their work.
During the meeting, participants can pause, take a breather, and reflect on:
The milestones they've reached,
The obstacles they've run into, and
Ways to improve performance in the future.
To make sure retrospective meetings remain solution-oriented, organizers should take steps to host well-structured sessions.
Tips for holding effective retrospective meetings
Because these types of meetings are supposed to spur action and continuous improvement, organizers need to:
Build a safe environment: There can be no trust and open communication without a safe meeting environment. Encourage attendees to jot down their thoughts about the project before the meeting to avoid miscommunication. Additionally, include visuals and notes to quickly neutralize conflicts and lay a stable foundation for productive discussions.
Set clear expectations: Setting expectations at the beginning of a meeting can set the tone for the entire group and encourage members to participate in discussions. Outline the problems and underscore that the goal is to find solutions, not shift blame and finger-point.
Schedule a project review: Go over successes before moving on to how the team can avoid problems in the future. Although having difficult conversations can lead to tense discussions, it's necessary to address any lingering issues. Make sure to ask meeting participants for feedback to elevate the exchange and see whether you can work even smarter next time.
Ask questions: Think about what could have gone better with the project and use the insight to ask better questions. Did you achieve the desired results? What kind of impact did the project have? What the meeting participants have to say in response could spark a deeper discussion.
What to consider when scheduling meetings
Regardless of what type of meeting you plan to run, there are a few factors you should keep in mind when scheduling the gathering. Namely, you ought to take into account:
The purpose of the meeting,
How to best engage meeting attendees,
Whether a virtual or in-person meeting is the better solution, and
The duration of the meeting.
Let's explore the above points in greater detail.
Factor #1: Purpose
Before finding the appropriate date and time, it's essential to identify the desired outcome or goal of the meeting.
Not every decision or piece of information calls for a meeting. If you can give an answer to "What is the purpose of this meeting?," it's probably good to gather everyone on a video call or around a table.
Moreover, with a defined meeting purpose, you can send straightforward invitations that prompt others to immediately focus on the meeting's objectives. And, because they've gathered enough information from the invitation, they can decide whether it's necessary for them to attend the meeting in the first place.
Factor #2: Engagement
Whether you're running an in-person or virtual meeting, engagement and participation can be a stumbling block.
After all, you don't want to painstakingly explain your presentation only to be met with "I'm not sure what you mean."
To keep the energy high and avoid any potential moments of awkward silence or confusion, it's vital for meeting organizers to create an environment that encourages participation and contribution from all attendees.
Some useful strategies include:
The MVP rule: An onslaught of bullet points and pie charts will surely put some meeting participants to sleep. According to an article on meeting engagement from HBR, you can prevent work meetings from becoming slumber parties by using the MVP (Minimum Viable PowerPoint) rule. In essence, this rule dictates that you include only the most necessary information in your presentation. Consequently, you'll go through the presentation more quickly, which leaves extra time for participants to inquire about more details.
Surveys: For longer meetings, never-ending presentations can negatively affect how closely attendees follow the information. Short surveys after each speaker are both a welcome rest from the discussion and an excellent way for participants to process what they've heard.
Asking attendees to help with the agenda: A meeting agenda helps everyone remember what's important during a meeting, so make sure to include all of the attendees when crafting it. Not only will they feel that their contributions are valued, but they'll also understand that they have a higher stake in the meeting than they may have thought.
💡 Pumble Pro Tip
While some still consider meetings unnecessary and boring, there are ways to leverage business gatherings to spark interaction and engagement. To learn how to do so, read this blog post:
Factor #3: Remote or face-to-face
With the landscape of the workforce changing rapidly in the past decade, the way we organize and run meetings has also evolved.
When is it better to host a virtual meeting? And, in which circumstances are face-to-face gatherings a better idea?
Remote meetings are the way to go for businesses that want to cut costs and commute time. Another benefit of virtual meetings is the scheduling flexibility since everyone can join via a meeting link regardless of their location.
On the other hand, face-to-face meetings may be more suitable for teams dealing with a lot of interdependent work. Attendees may focus more on the nuances of the conversation and continue communicating during short breaks.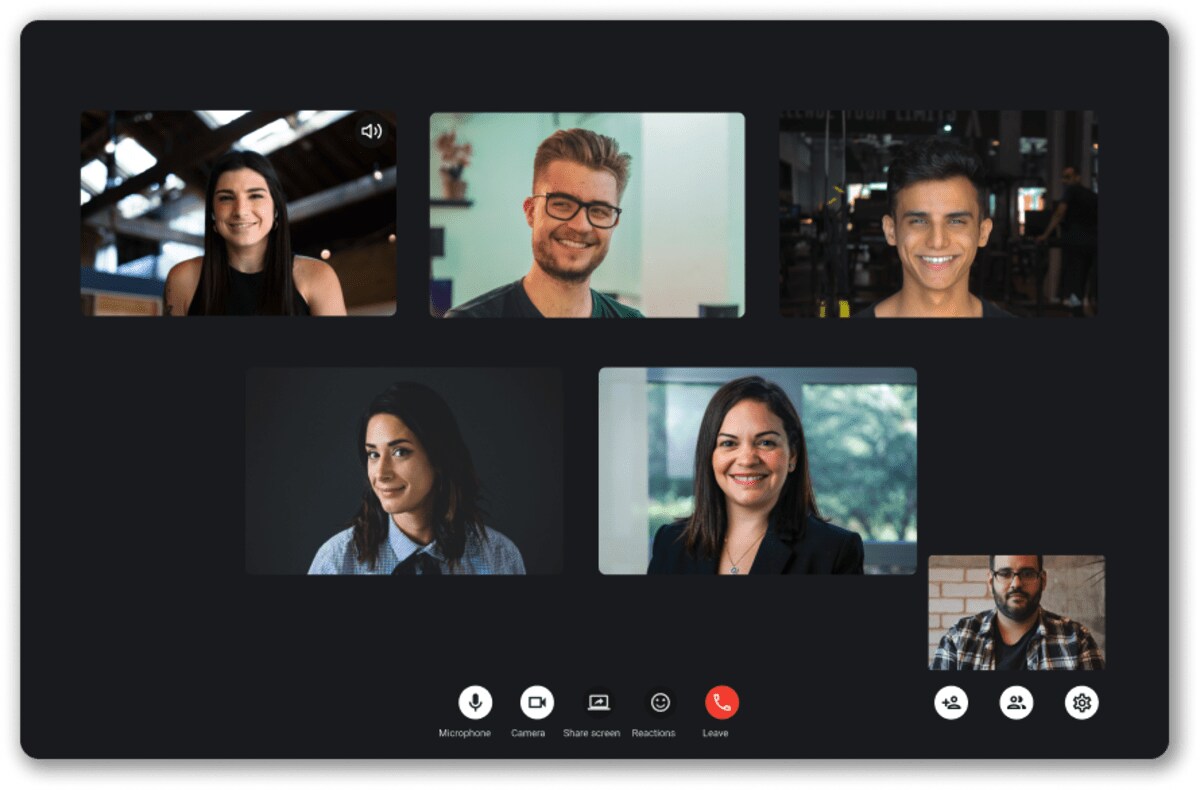 An example of a virtual meeting in Pumble, a team communication app
Factor #4: Duration
No one wants to be stuck in a meeting longer than its estimated duration.
When establishing how long your session will last, here are some things you should think about in addition to the agenda and the desired outcome:
How many people will attend?
How much time will each action item take up?
Will there be enough time to answer questions at the end?
Regardless of whether you plan to hold a 15 or 50-minute meeting, try to finish at least 5 minutes early. As a result, attendees heading into another meeting afterward will have sufficient time to gather their thoughts and reenergize.
Wrapping up: Turn different types of meetings into opportunities for growth, participation, and innovation
Given that the modern workplace is rife with numerous types of meetings, it may feel tempting to decline an invitation to attend yet another meeting. Or, if you're the person responsible for organizing a meeting, you might feel clueless as to how to go about the task.
Learning about the various meeting types in the workplace can give you a headstart and ease your worries about joining or running a meeting.
Also, don't lose sight of the fact that, ultimately, the point of all meeting types is to strengthen team cohesion and collaboration. So, don't hesitate to chime in with a suggestion or response if you think it could benefit your team.
✉️ What types of meetings do you usually attend? Do you know of any other meeting types we could add to our list?
Let us know at blogfeedback@pumble.com, and we may include your response in this or one of our future posts. Also, if you think this blog post could benefit someone you know, don't be shy to send it their way.